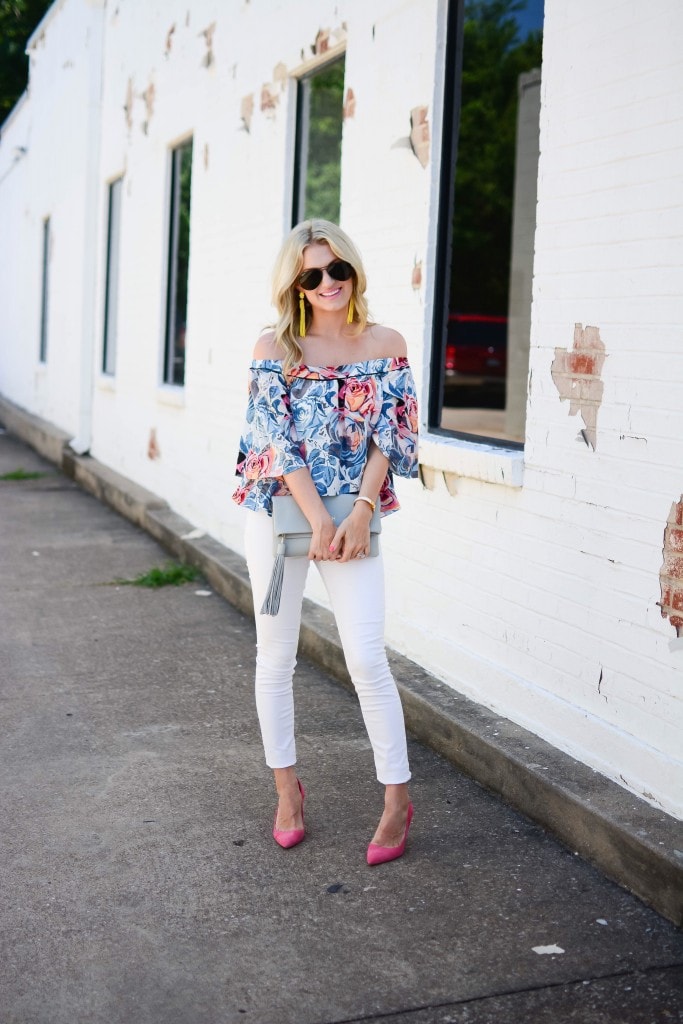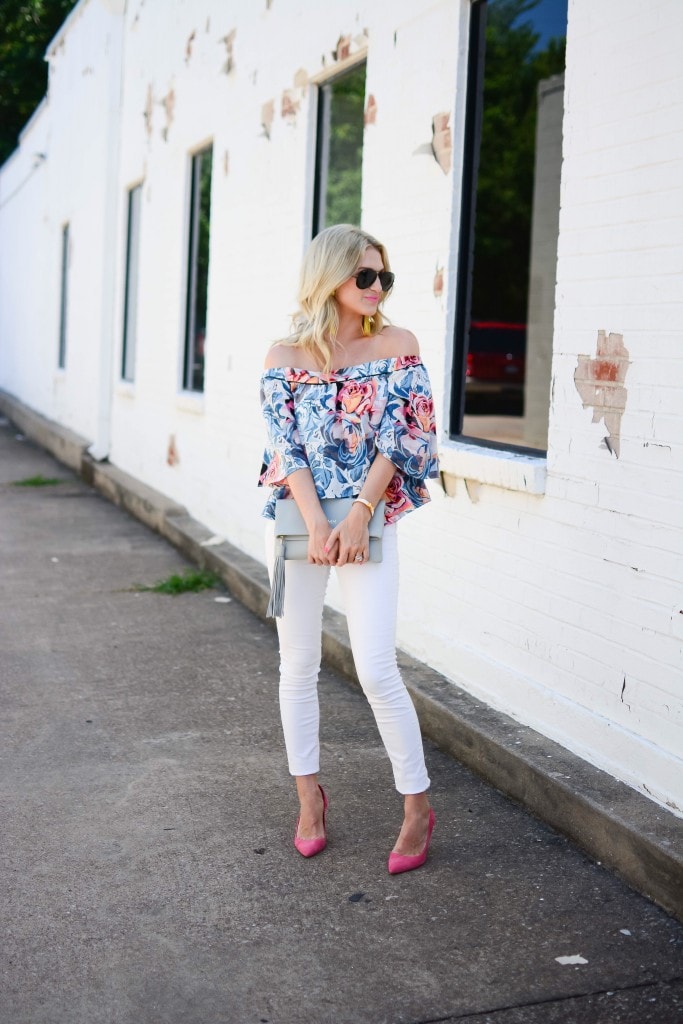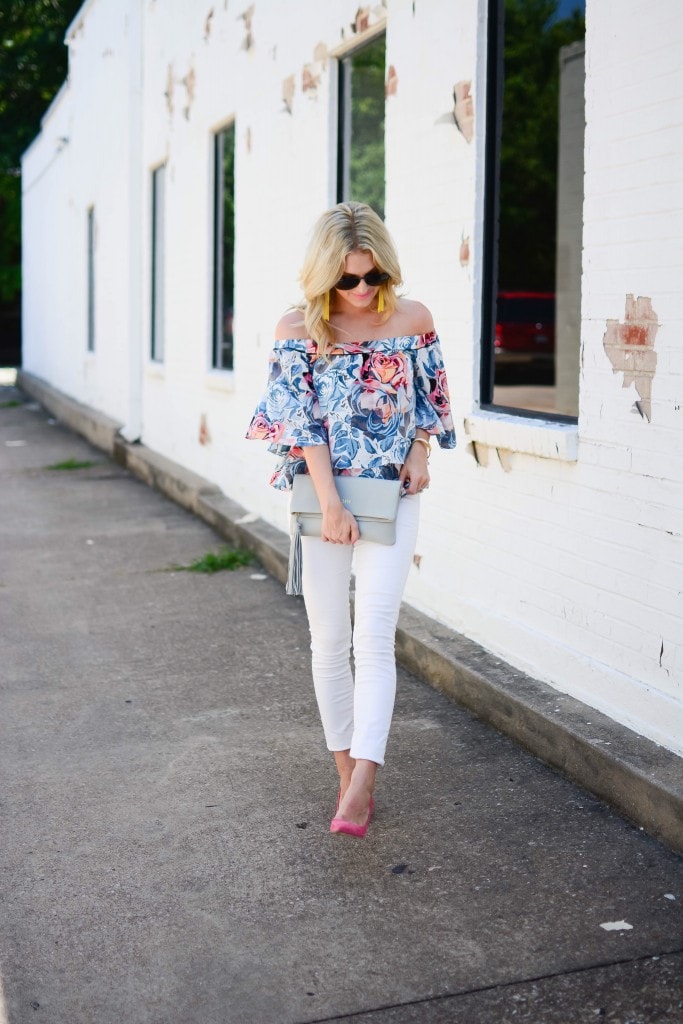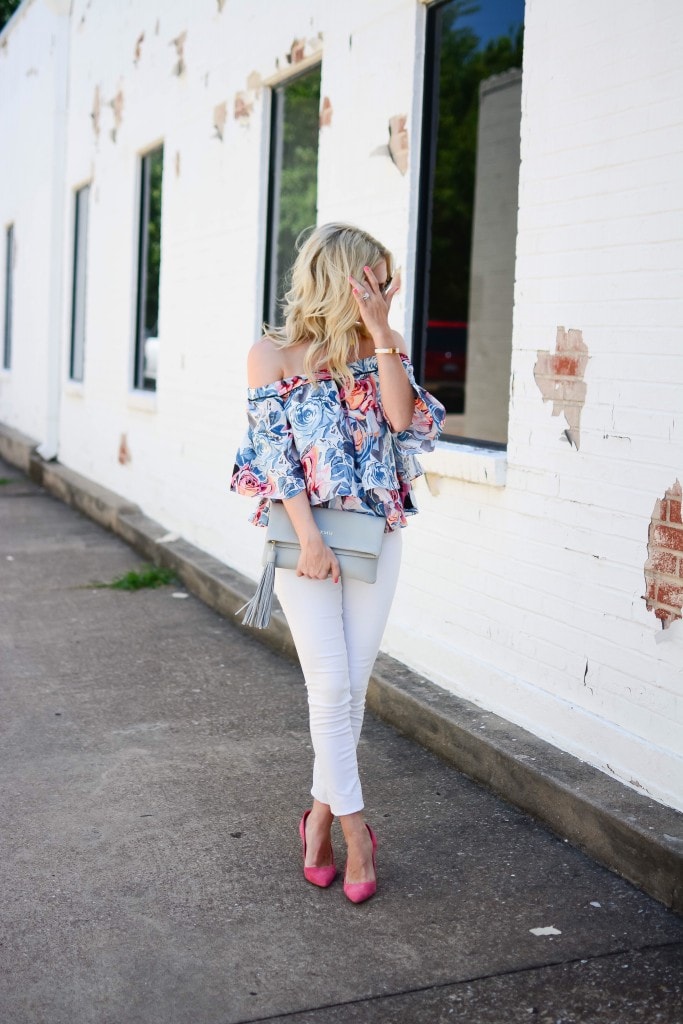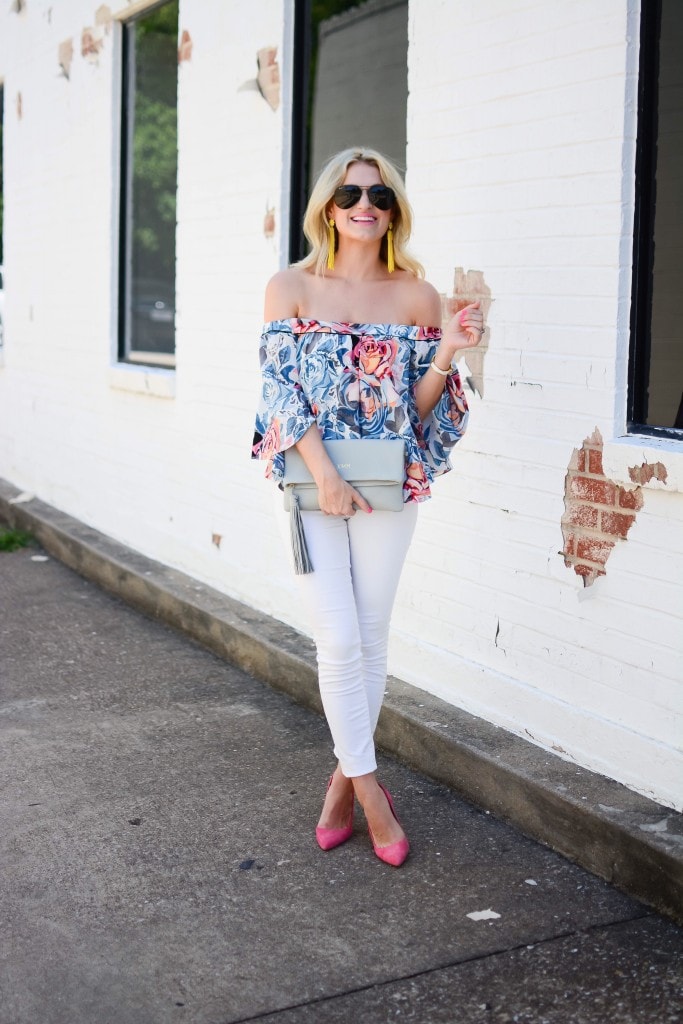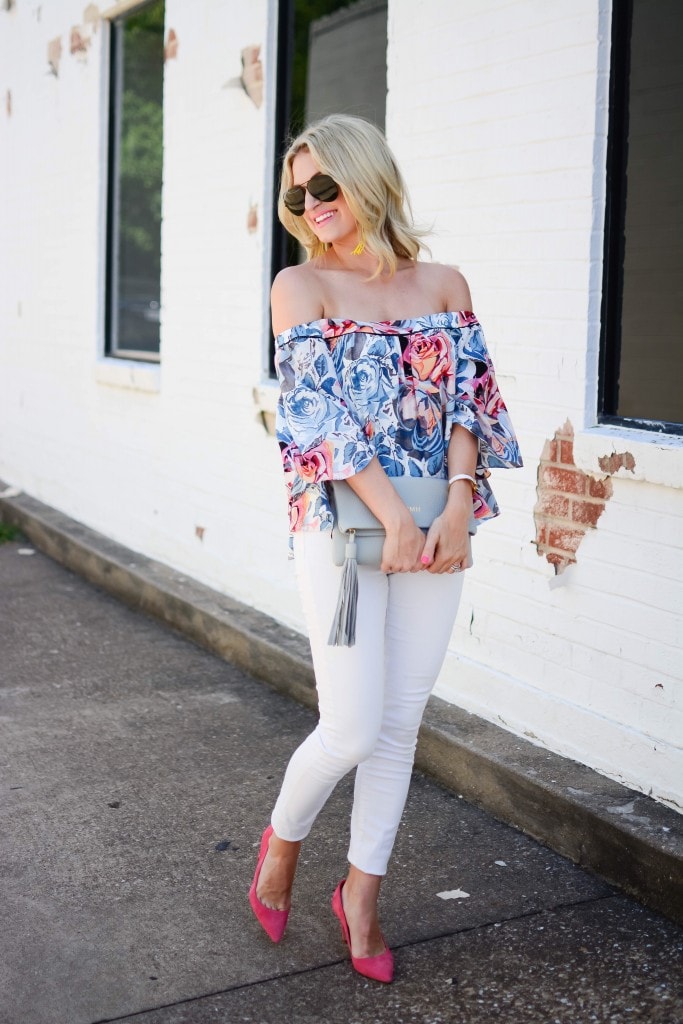 Top: Elizabeth & James [runs small], Similar Style  | Jeans: Nordstrom | Shoes: Dee Keller [c/o], Similar | Clutch: Gigi New York [c/o] | Earrings: Baublebar | Lipstick: Nymph
---
Keeping today's post short and sweet, but I did want to share a story I shared on Snapchat last week!
4 members of our community group were able to go on a mission trip to Haiti with Mission of Hope a few weeks ago! They were back in town and last week they were sharing their experience. They shared one story that stuck with me so much and I had to share with you all!
In the village they were serving, there was a deaf man. He has been deaf all his life and is not able to communicate except for acting his thoughts out. After working he was sharing his life story by acting it out and having his friend help interpret. He had been through an earthquake and was able to escape. Once he got out of his house, he was praising God, jumping up and down with happiness and joy! Every earthly procession he owned was destroyed and that never even phased him, he was worshiping his savior because he had been saved!
That struck me to the core! In America we are so privileged and when a natural disaster strikes we see media covering tears, heartbreak, agony and pure pain after people lose everything they own. There is no doubt in my mind that we as Americans don't thank God during this disasters and there is also no doubt in my mind that losing every possession you have: photos, memories, your children's items is heart wrenching. But what a convicting moment to think, "Do we go praise God in the streets?"
Last week a tire of mine blew out and my first thought was to call Paul and be frustrated that this was an expensive inconvenience. Why was my first thought not to actively praise God because I was kept safe! I wasn't on the highway crossing lanes. I was parked when it happened! Lord, I'm praising you now!
I hope that this week I can be bold in my praise to him and be quick to experience joy in all situations!
Thank you all so much for reading! Please let me know in the comments [or e-mails!] if I can be praying for you in any way this week!