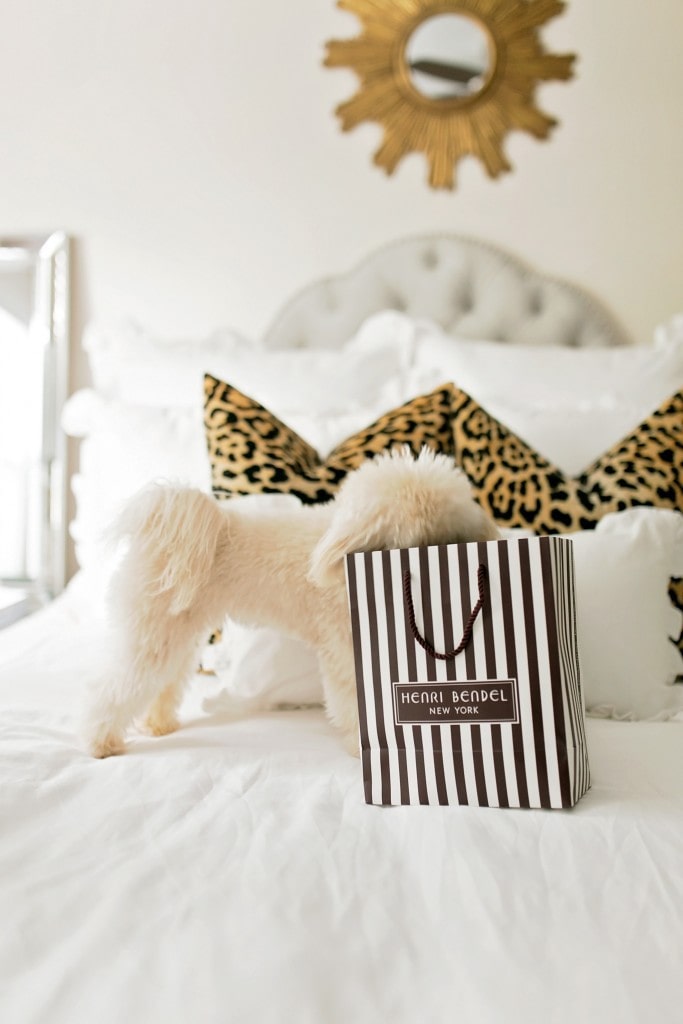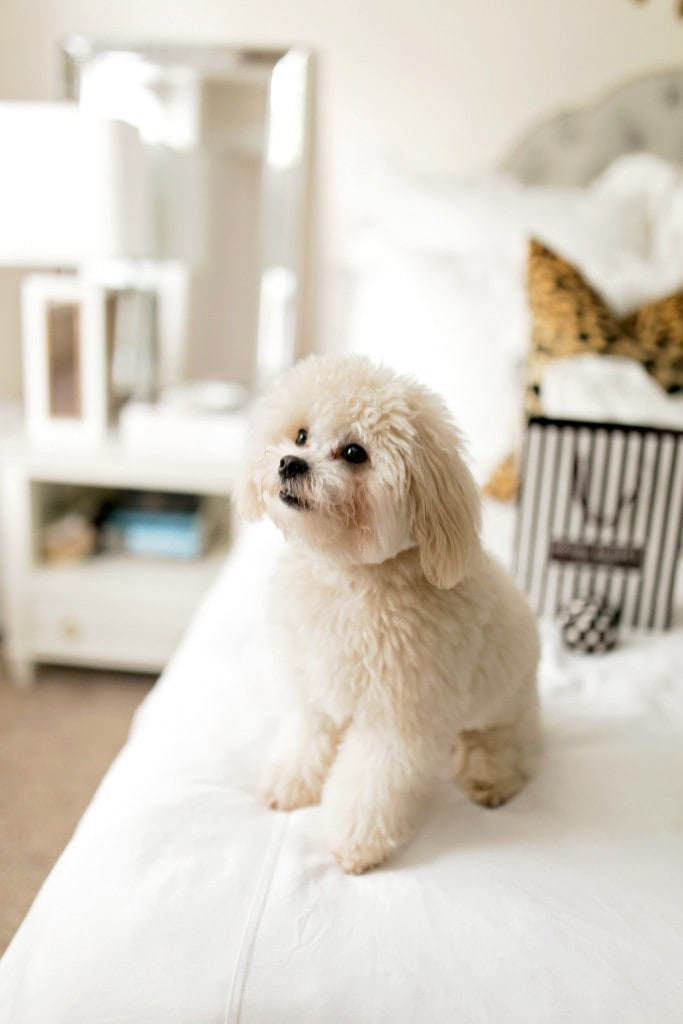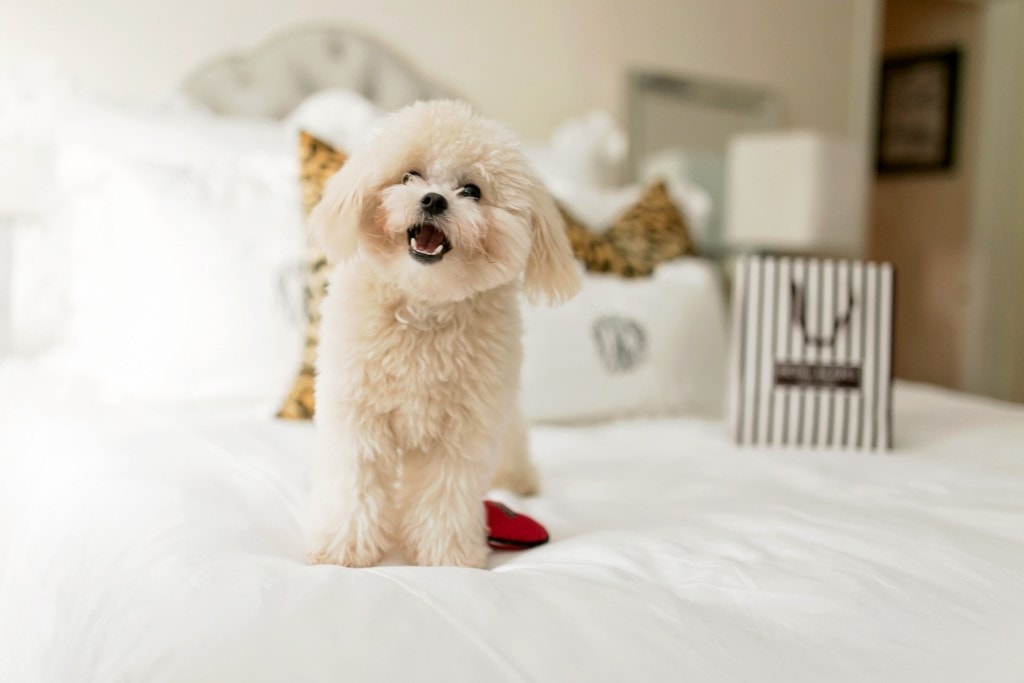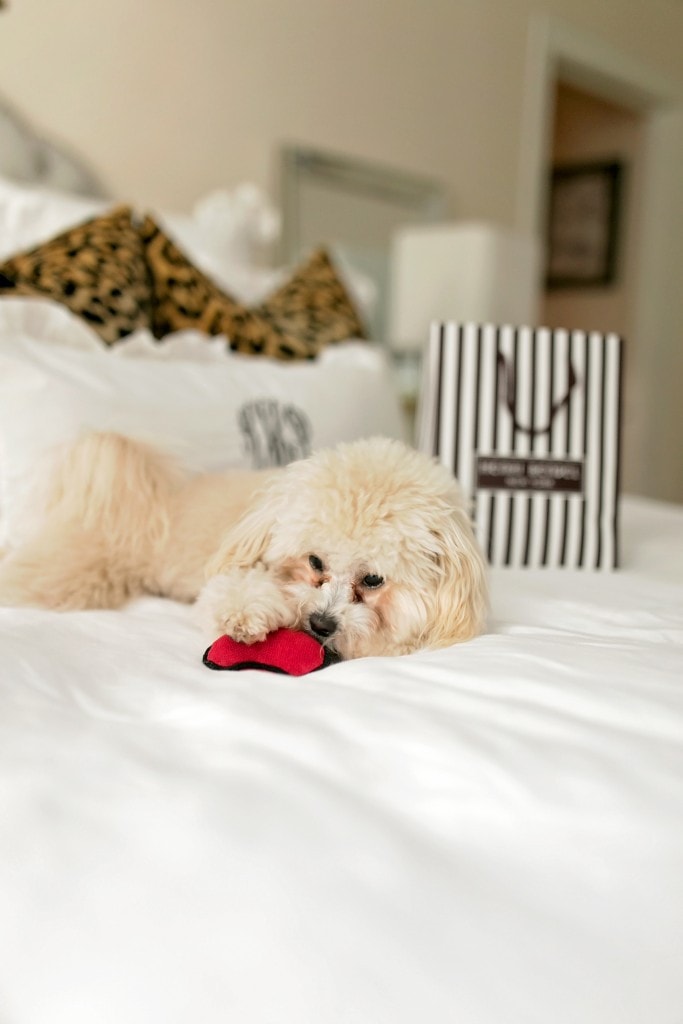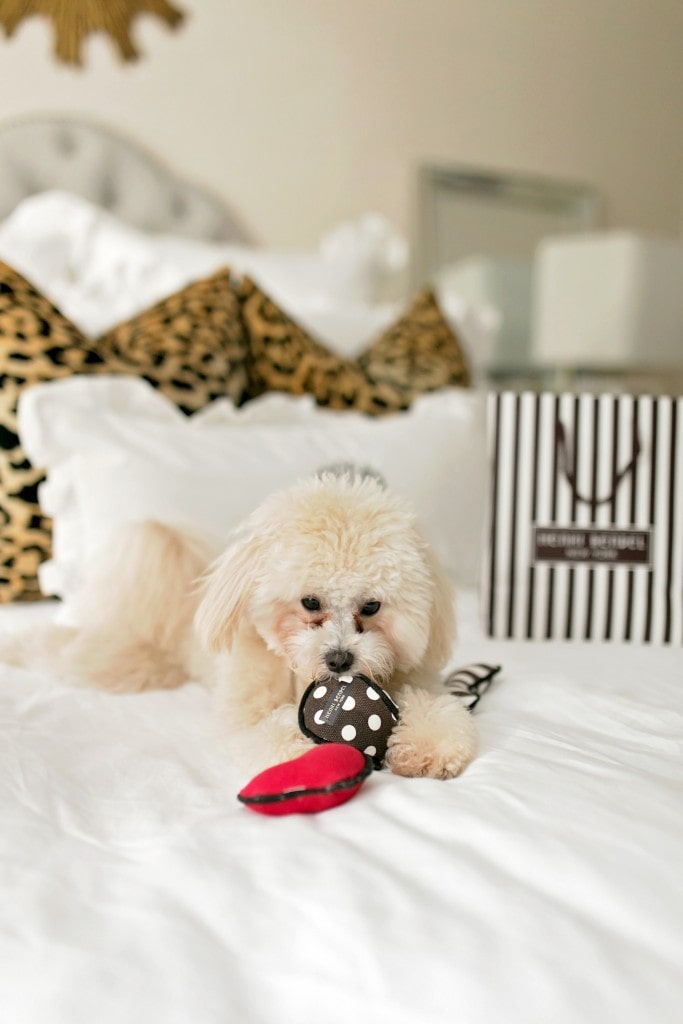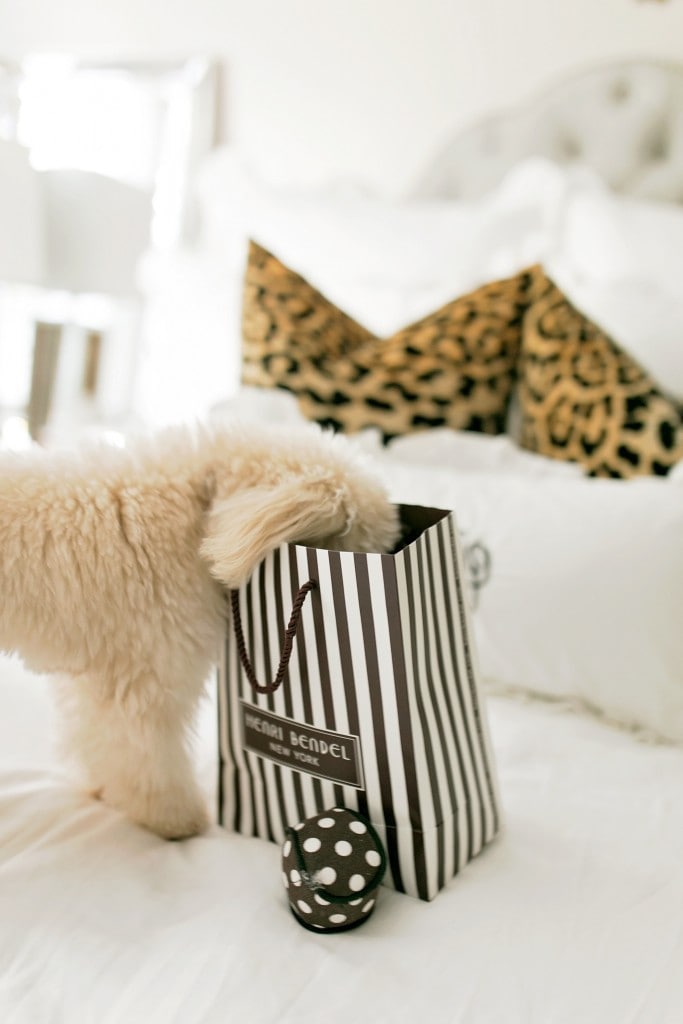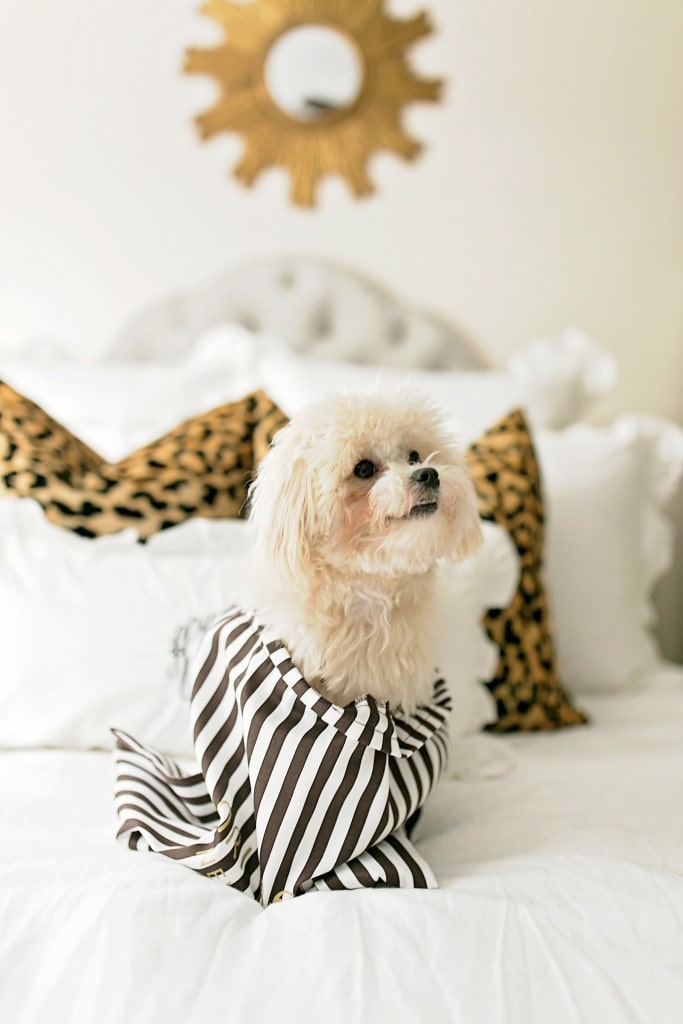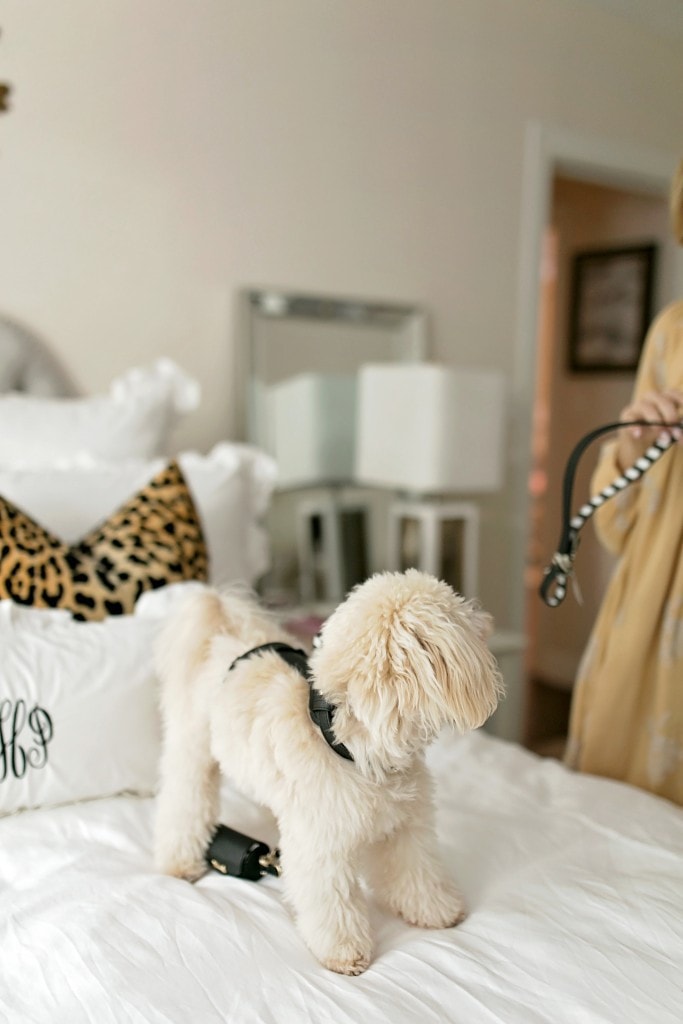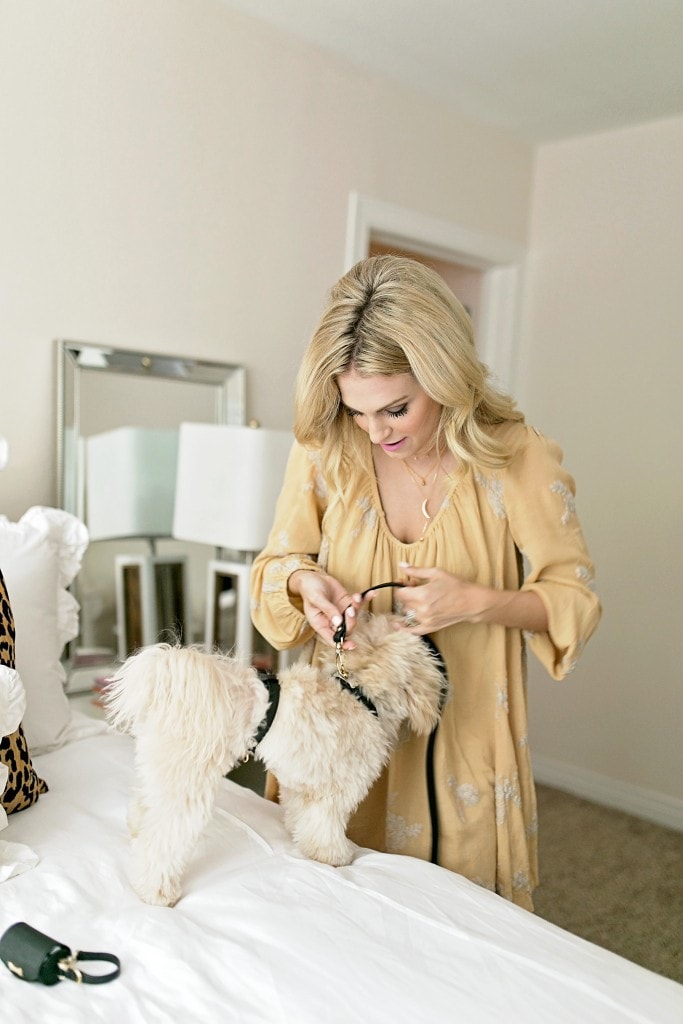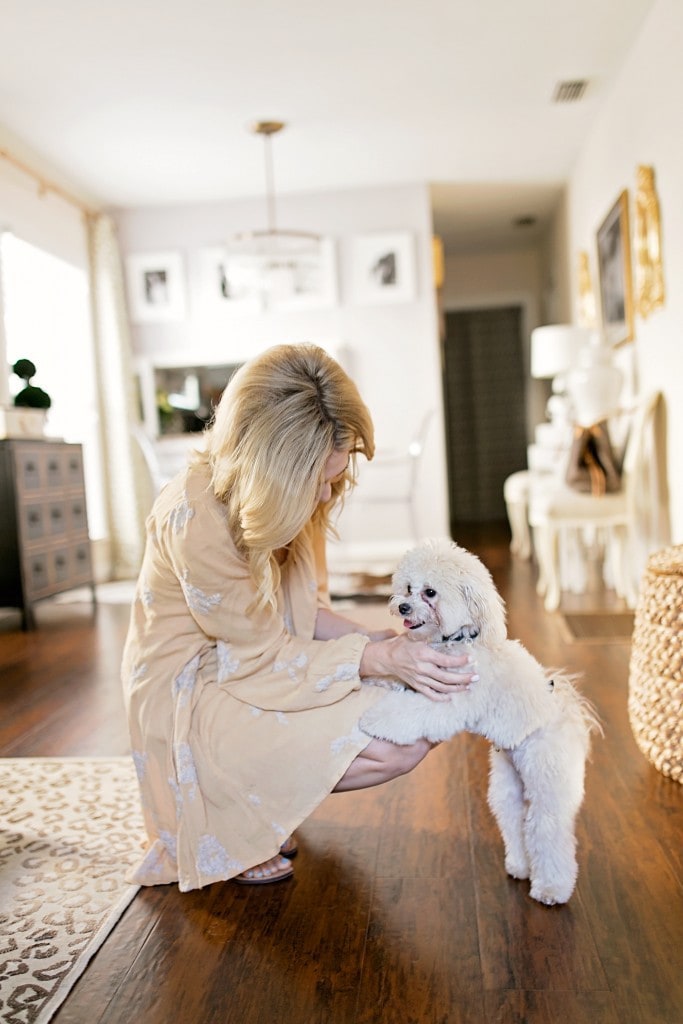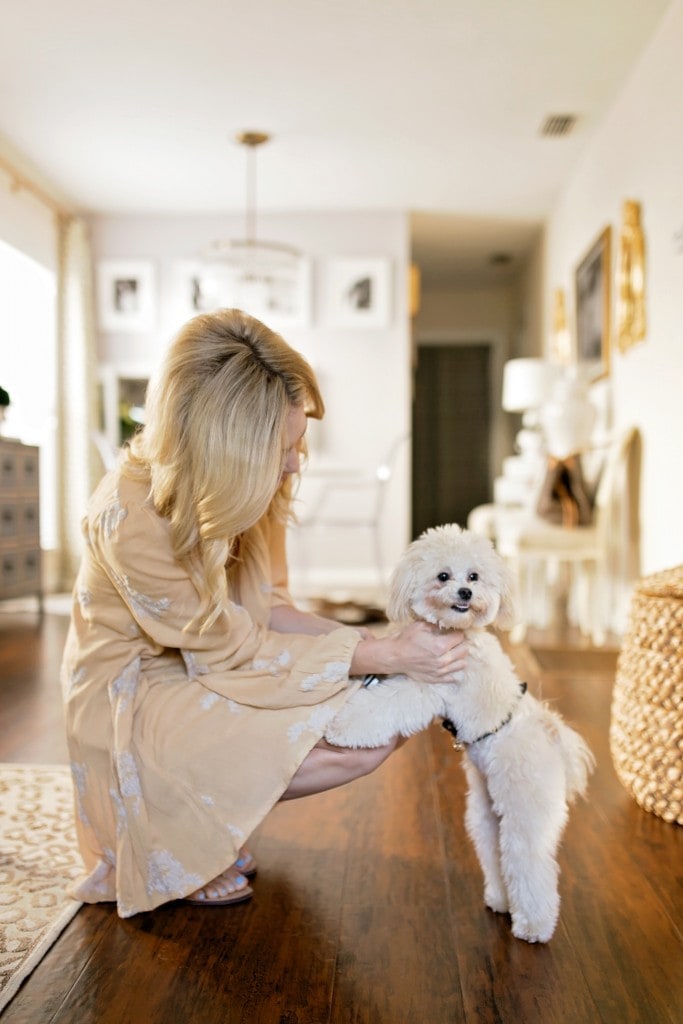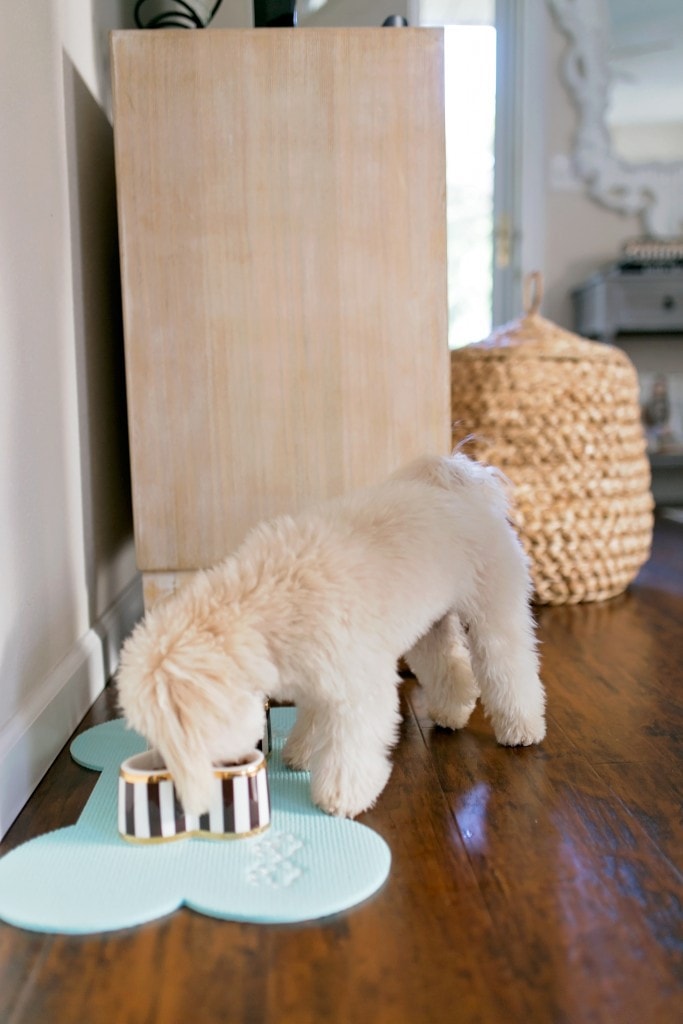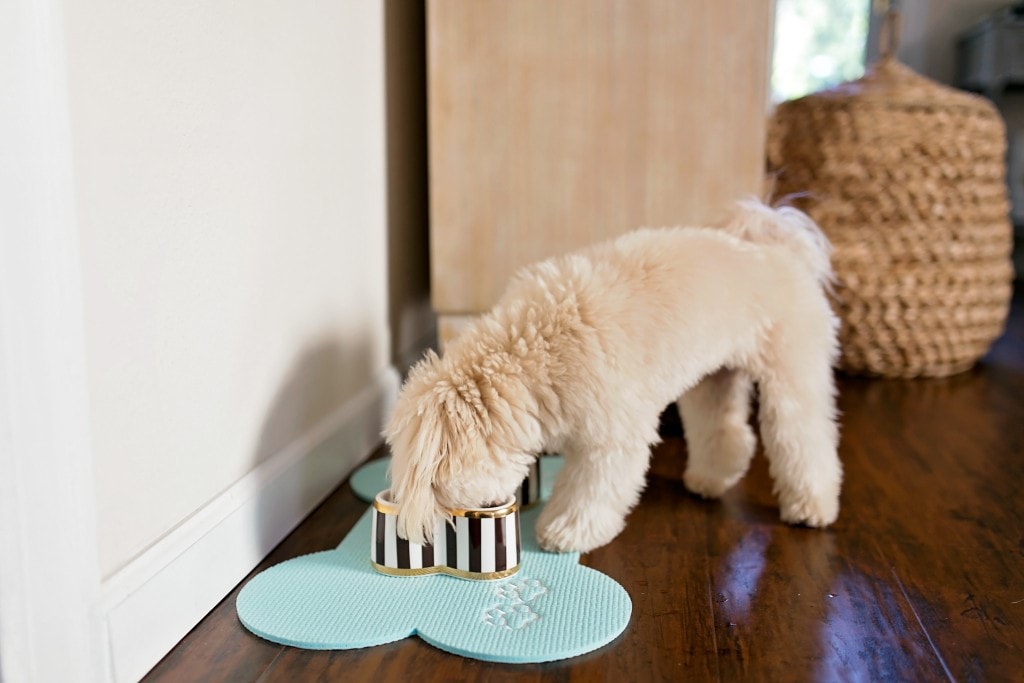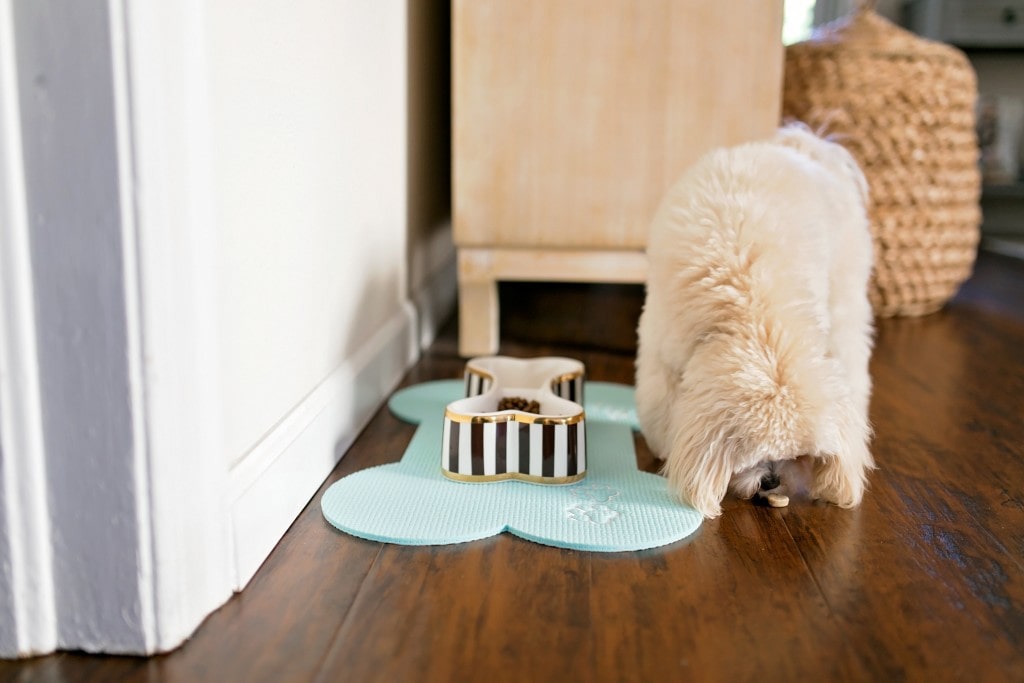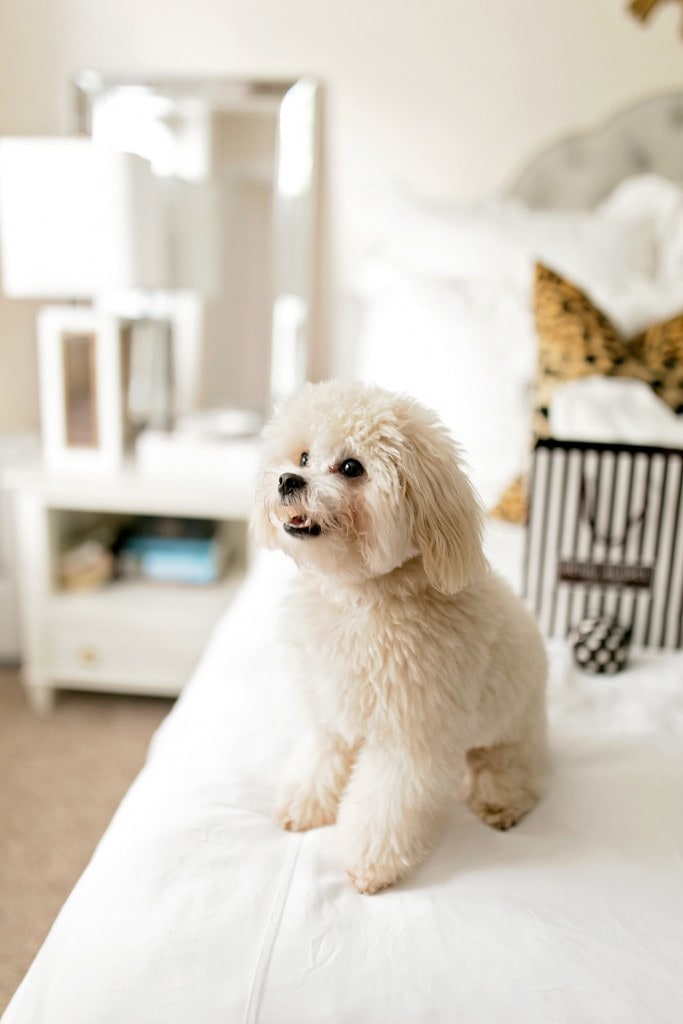 Bedding: This Post | Dress: Free People | Sandals: Sam Edelman | Dog Bowl: Henri Bendel [c/o] | Collar: Henri Bendel [c/o] | Leash: Henri Bendel [c/o] | Toys: Henri Bendel [c/o] |
Photography by: Angie Garcia
---
Happy 4th of July!
Can I be honest? Sometimes I get "blogger guilt."
Like mom guilt, but more silly. I feel guilty sometimes when I don't have these perfectly contrived posts related to holidays. And the 4th of July is ALWAYS one of those holidays that it creeps up.
We grew up with family pretty far away, so holidays like the 4th of July were always celebrated in a sweet and simple way. My dad grilled something amazing. My mom always had a fresh batch of Old Navy flag tees [who needs one of those for every year?! #1990sproblem]. And we spent most of the day relaxing, watching movies and catching fireworks at night.
It wasn't until the world of social media came around that I saw these extravagant table spreads, 15 cousins all together at the lake and America-themed desserts so perfect you thought Martha Stewart herself made them.
I started to think, "Wait? Do we do holidays wrong?"
And then I realized how crazy that thought was. I love the 4th of July just as much as the next person. I'm incredibly proud to be an American and every time I see a service man or woman I thank them. I know how privileged we are to even live in this country and it's because of those brave individuals.
So, there isn't a timely 4th of July post with a perfect lake background and an adorable flag swimsuit. I wish I had it together enough to post it, but honestly? It would be a lie for how I celebrate. And I don't want to spread that guilt, because I have enough of it to go around twice.
I never grew up with huge parties on the 4th because our family didn't live here. And why would my mom make 14 red, white and blue desserts if there were just 4 of us?! And today, we still keep it pretty small. We have lunch as a family, we watch fireworks with friends but I don't want to fool you all into thinking that I thought of the perfect outfit weeks in advance, because, well, I didn't.
The only reason I even say all of this is to let you know, don't let social media make you feel guilty. If you celebrate holidays in a big way, bravo! If you celebrate at home cuddled up with family, cheers to you! The most important thing about a holiday is honoring what it stands for and being with loved ones while you do it.
So I had to be genuine and share how our day would actually go. We will spend most of the morning in bed with Peaches, take her on a walk, head to lunch with family and catch fireworks at night. And it's just the way I like it! Maybe next year I'll get it together and throw a party or bake lots of desserts! But until then I wanted to keep it real on COF and share that, "Hey, we don't all have it together, especially this girl!" Thank goodness for a white tee and Ruby Woo lipstick, it is the perfect 4th outfit every time!
So cheers to the 4th. Cheers to not always planning perfect holidays. And cheers to recognizing that sometimes social media gives us silly guilt!
P.S. I had to share these pint-sized toys for Peaches! Being a smaller dog [she is 5 pounds] it's difficult to find leashes, collars, toys and food bowls her size. She loves these that Henri Bendel sent her and so do we! That HB bone keeps her occupied for HOURS. I mean HOURS on end. I'll share some of my favorite dog pieces she has below!