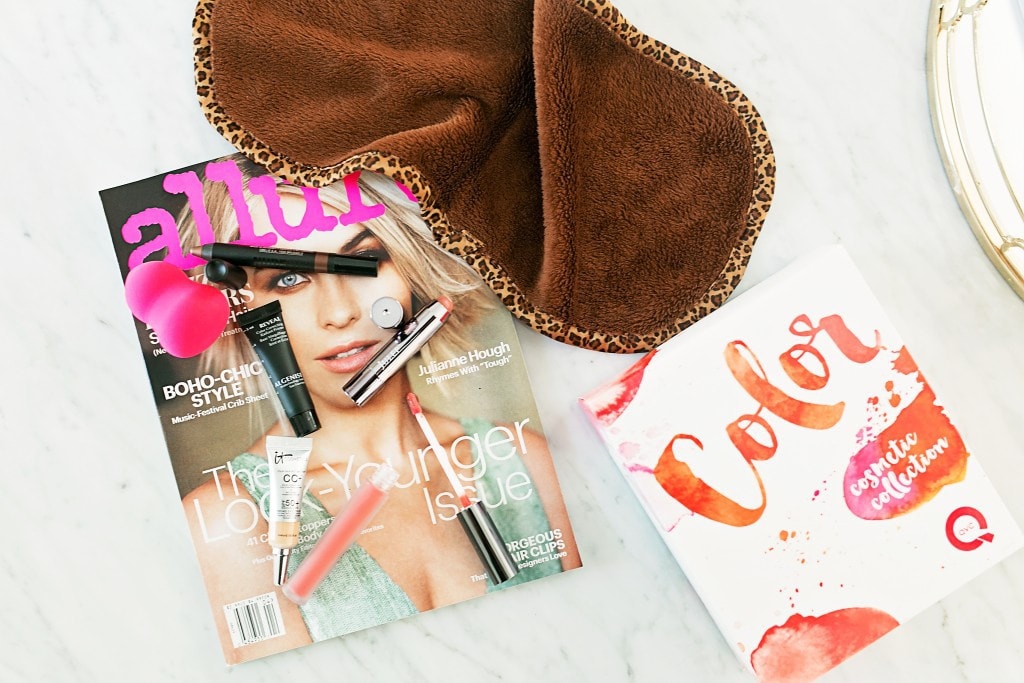 I think there must be lots of summer birthday girls because a question I keep getting is for a summer gift guide! And you know what? Y'all kind of stumped me!
Birthday gifts can be tricky because if it isn't your sister or your bff you may only want to spend $25 or so! I keep a gift closet on hand for last minute birthday dinners, etc.
But sometimes those thoughtful little gifts can seem a little sparse. I love to get my girlfriends beauty products, but let's be honest they are pricey! And then when I go to wrap her single little eyeshadow it just seems lonely. And I'm never sure how to make it more festive. Do I add some candy? Should I make the bow really big? Maybe polka dot wrapping paper?!
I was recently sent a product and while testing it I couldn't help but think, "This is the queen of all beauty birthday gifts!" And the best part? It's $24. One of these products could easily cost $25 at a department store, but you get  7-piece set that I thought would be fun to review!
First things first, this is the QVC Beauty Color Cosmetics 7-piece Discovery Kit. When it comes to QVC y'all know your stuff and are always informing me about the deals. They sell some of my go-to beauty brands like TULA, GLAMboxes [they break the payments down!], IT Cosmetics and T3. To be honest, sometimes I even feel silly because I'll snapchat a brand I bought and y'all will tell me how it's on QVC for a much better deal. [Insert embarrassed monkey emoji here please! 😉 ]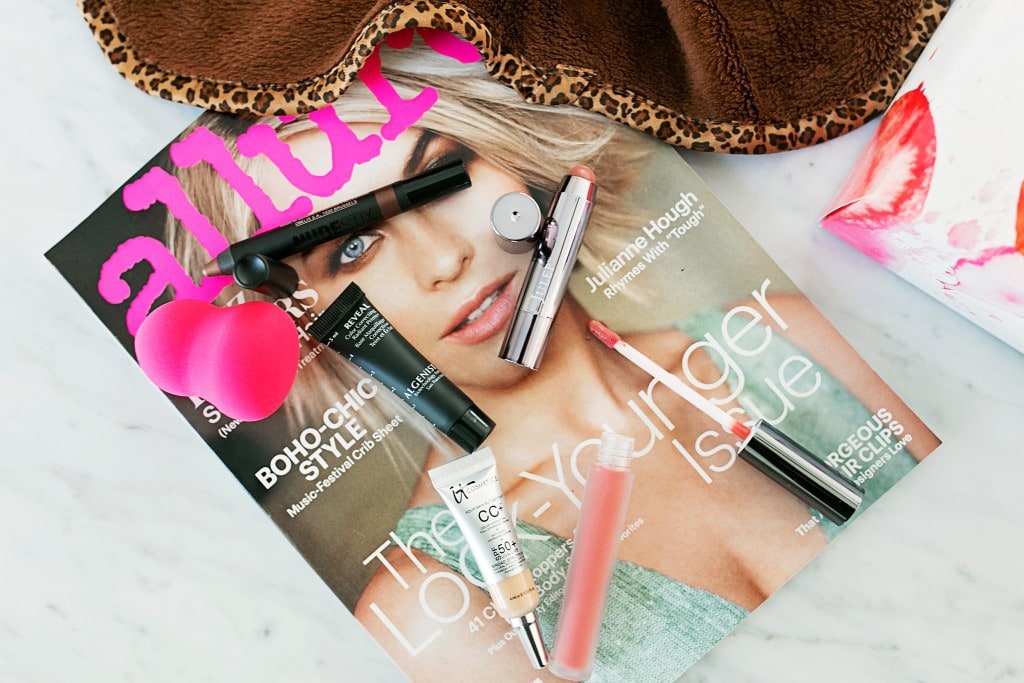 So let's get to the good stuff and break down the box! The collection includes:
0.17-fl oz Algenist Reveal Color Correcting Radiant Primer
0.10-oz NUDESTIX Magnetic Eye Pencil
0.11-fl oz Perricone MD No Lipgloss Lipgloss
0.135-fl oz IT Cosmetics Your Skin But Better CC+ Cream with SPF 50+
0.07-oz Julep It's Balm Full-Coverage Lip Crayon
Campanelli towel
Blender sponge
When I first opened it my eyes shot to the Campanelli towel, which I'll share more on later! And I was really excited to see IT Cosmetics because I swear by their CC Cream. It's the only CC Cream I think I've used in a year or maybe longer!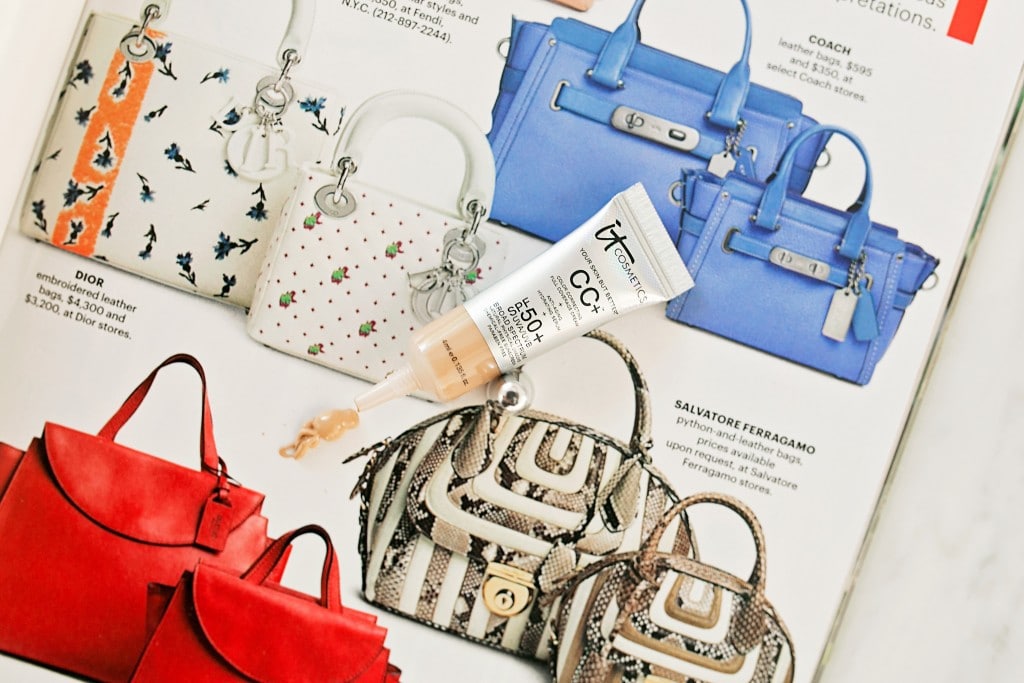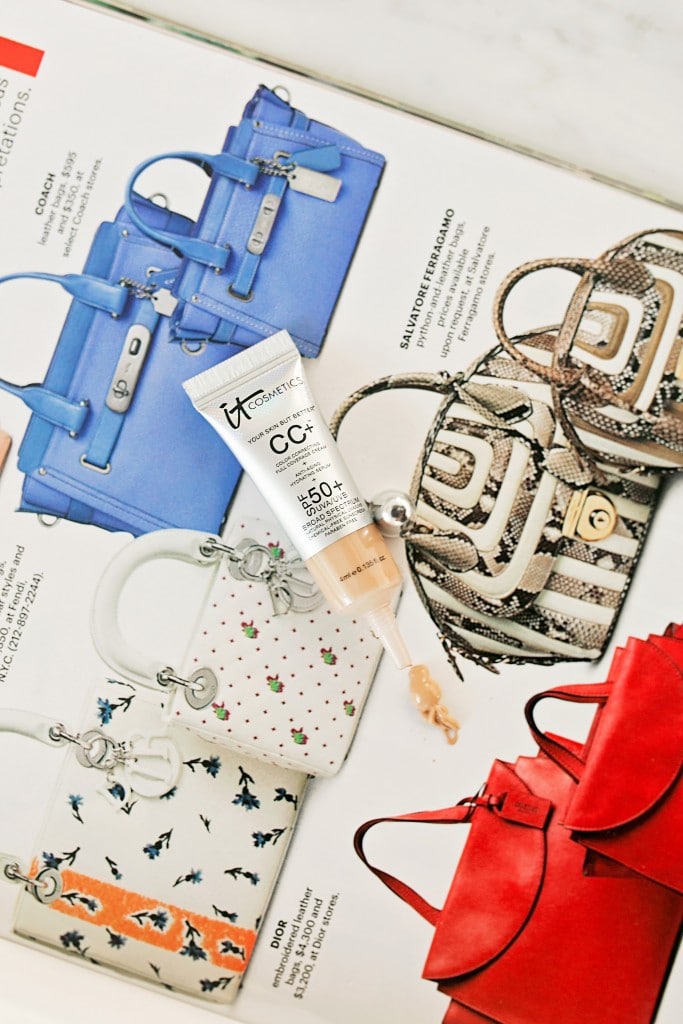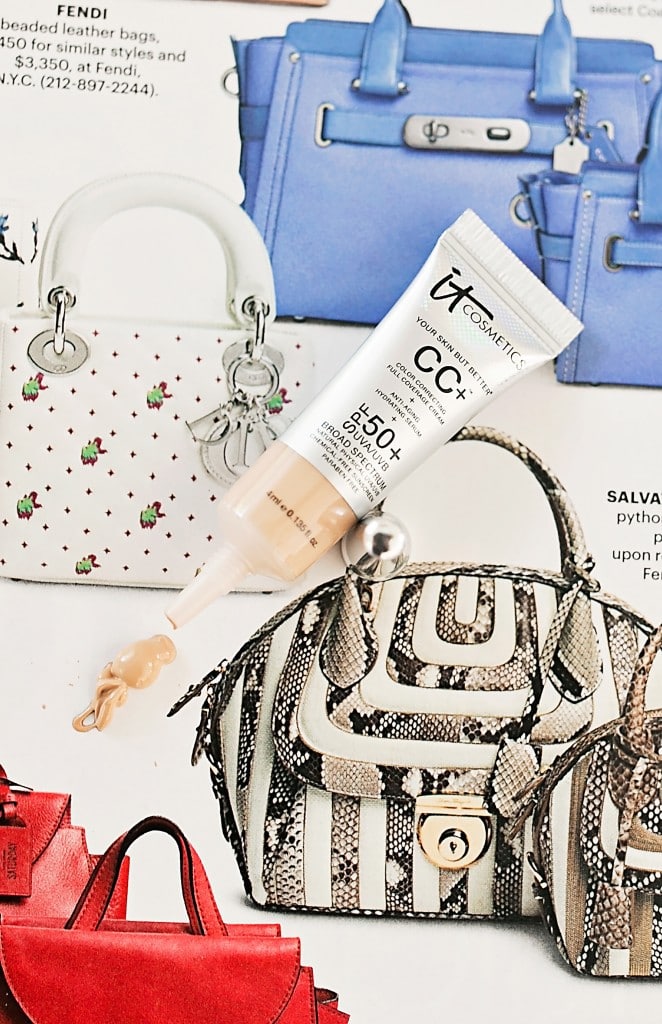 This blends out so beautifully with a damp sponge and what I also love is that because of it's ability to blend so well it matches an array of skin tones! My sister has more olive in her skin than I do and we still wear the same shade. It's very one size fits all, to a certain extent, of course!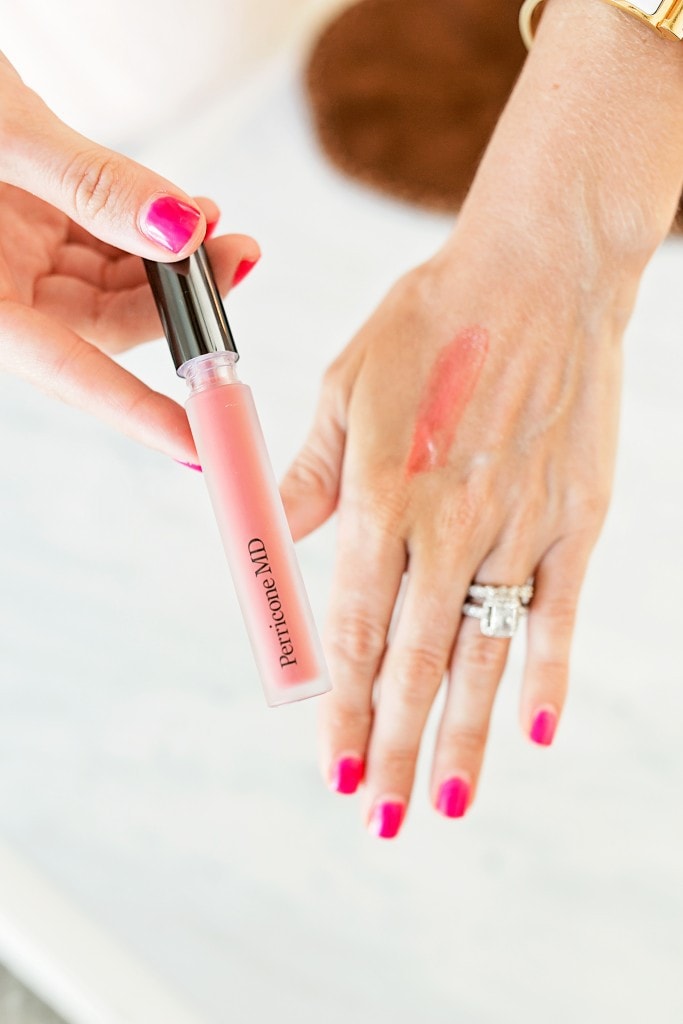 I'd never tried Perricone products but have always been curious as they have a "no makeup, makeup" approach. It looks a bit lighter in the photo but when I first unpackaged the gloss I immediately thought it was that Kylie Jenner shade and got a little worried because it looks so bad on me! I've bought one too many liquid lipsticks to attest to that. But this no lipgloss lipgloss really makes sense with application. It sheers out and isn't sticky at all and honestly feels like lip balm on your lips.
When I was 12 I remember reading my first Allure magazine [and thinking I'd struck gold!] and reading that the best nude for you is the shade your lips turn when you bite them for 10 seconds. This is that shade! It's light, with tones of pink and looks more like you spent all night with an expensive lip treatment on your lips as opposed to actual makeup. Perfect for work!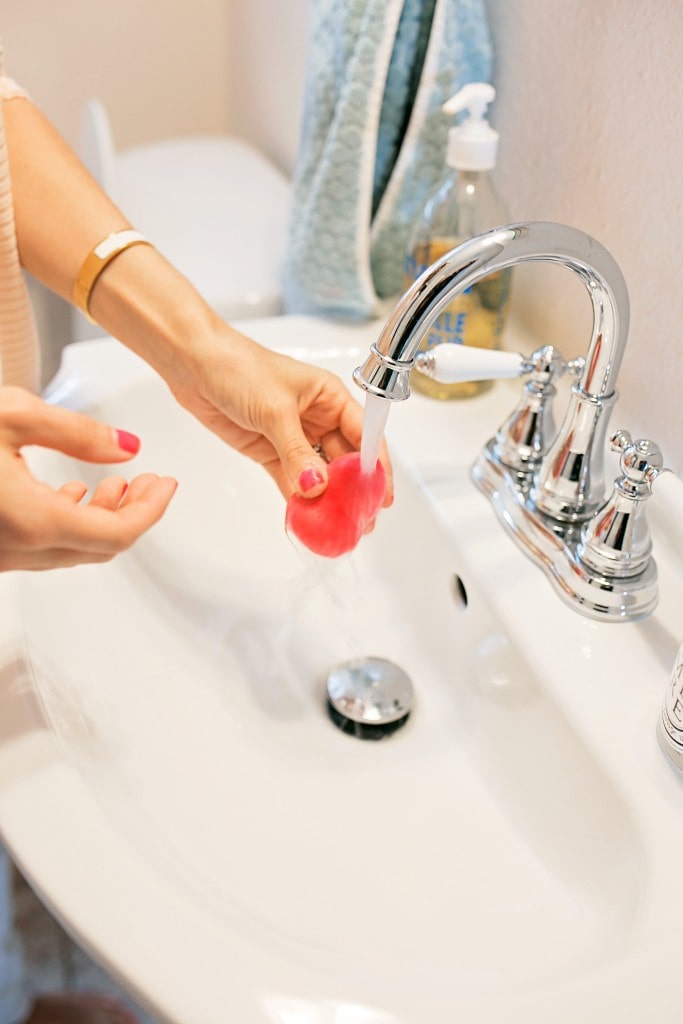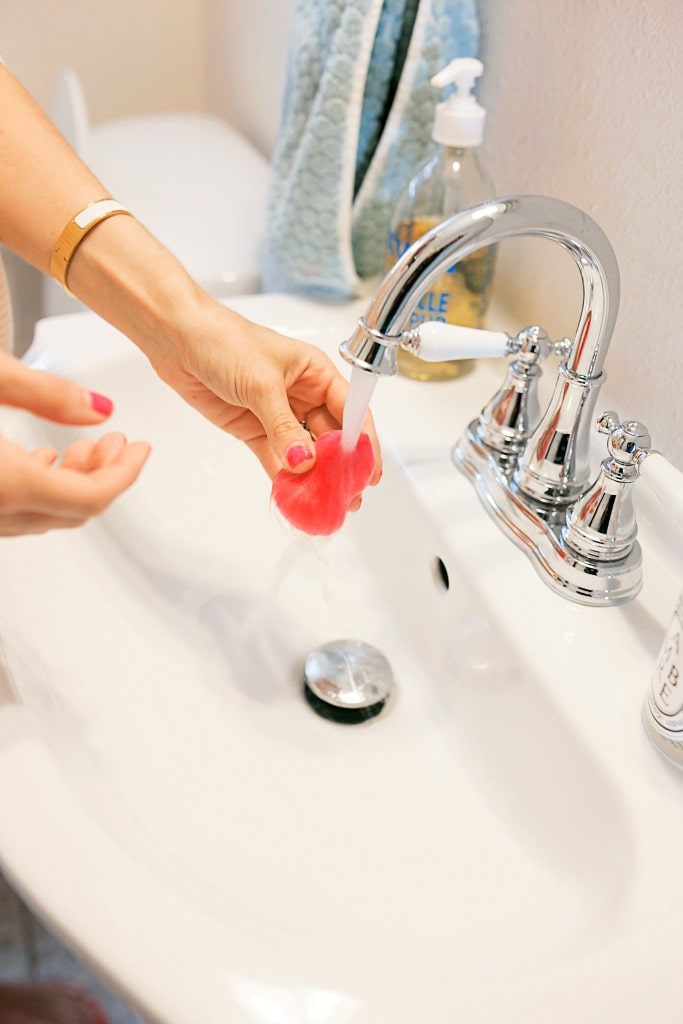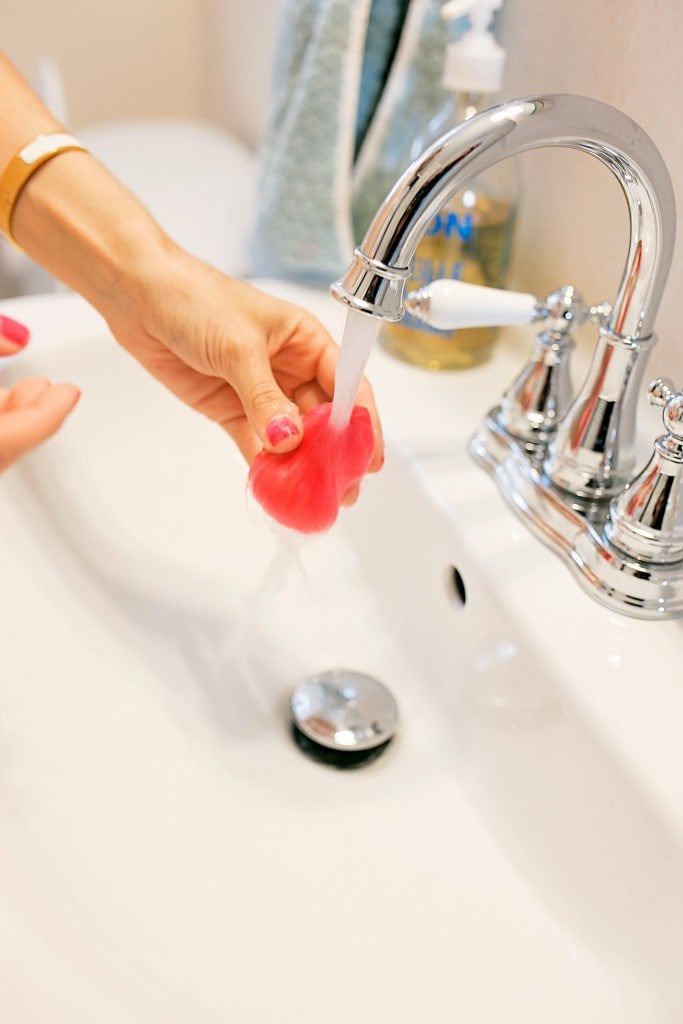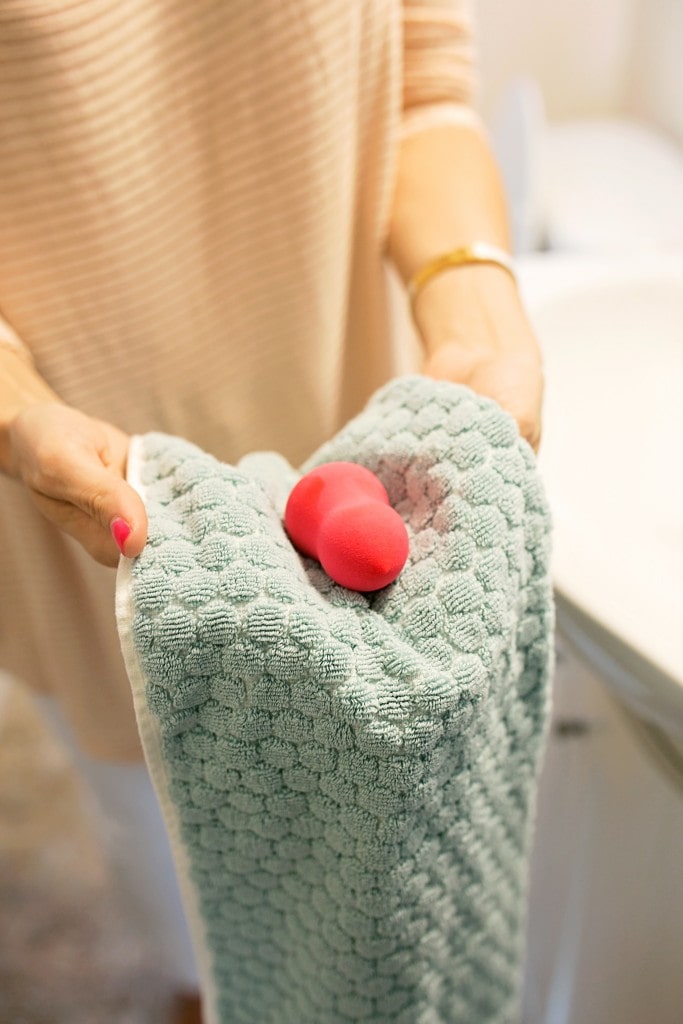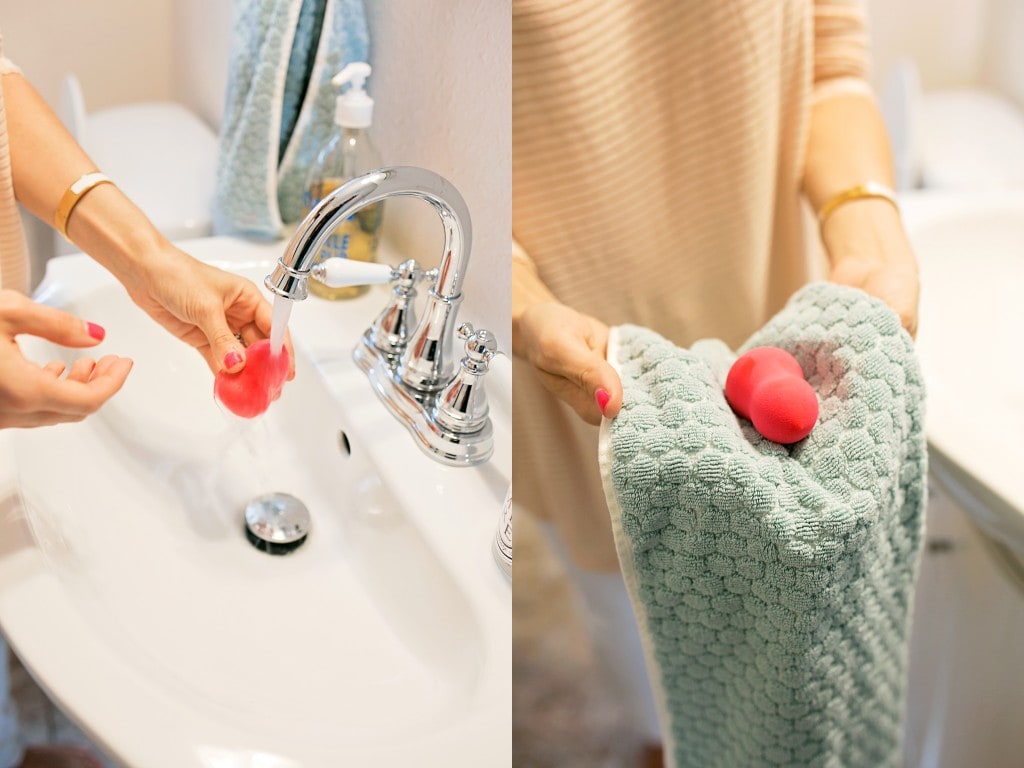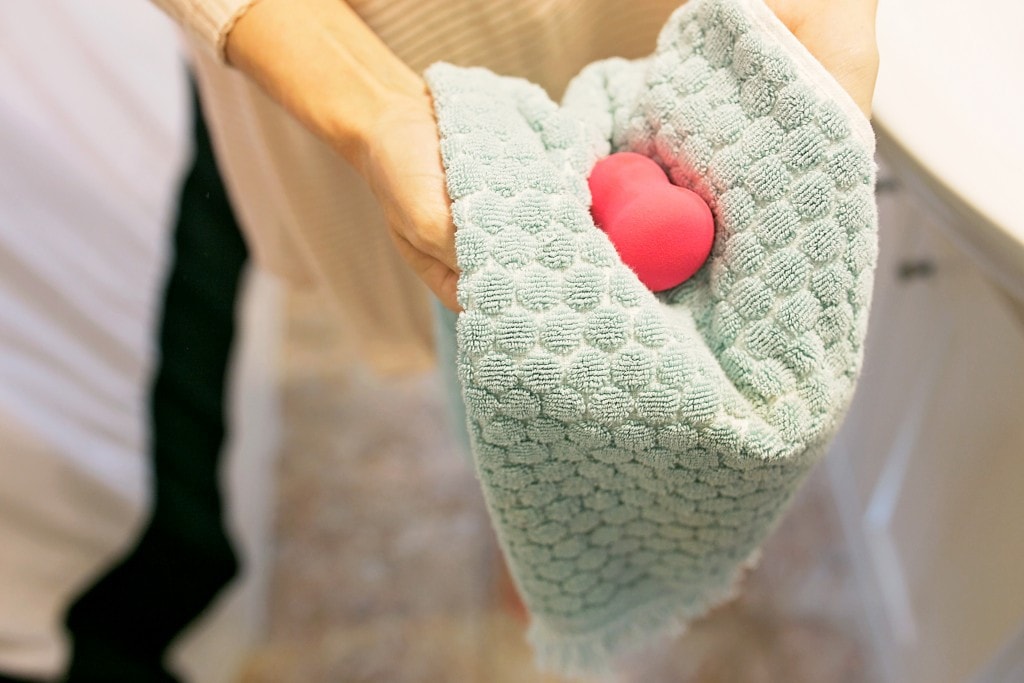 Here's the beauty sponge and I just wanted to show how to use these types of beauty sponges! Be sure to put it under water for a few seconds. I use warm water and think it works better expanding the sponge than cold. Then take a clean hand towel and squeeze the sponge to get excess water out for about 5 to 10 seconds. Then you can apply your foundation with it!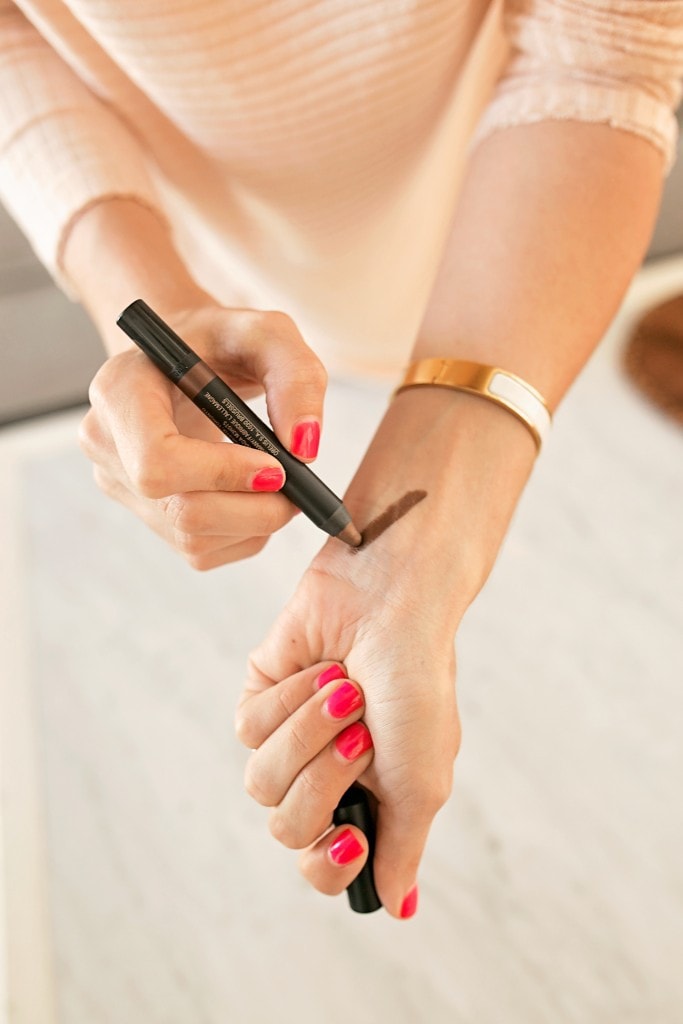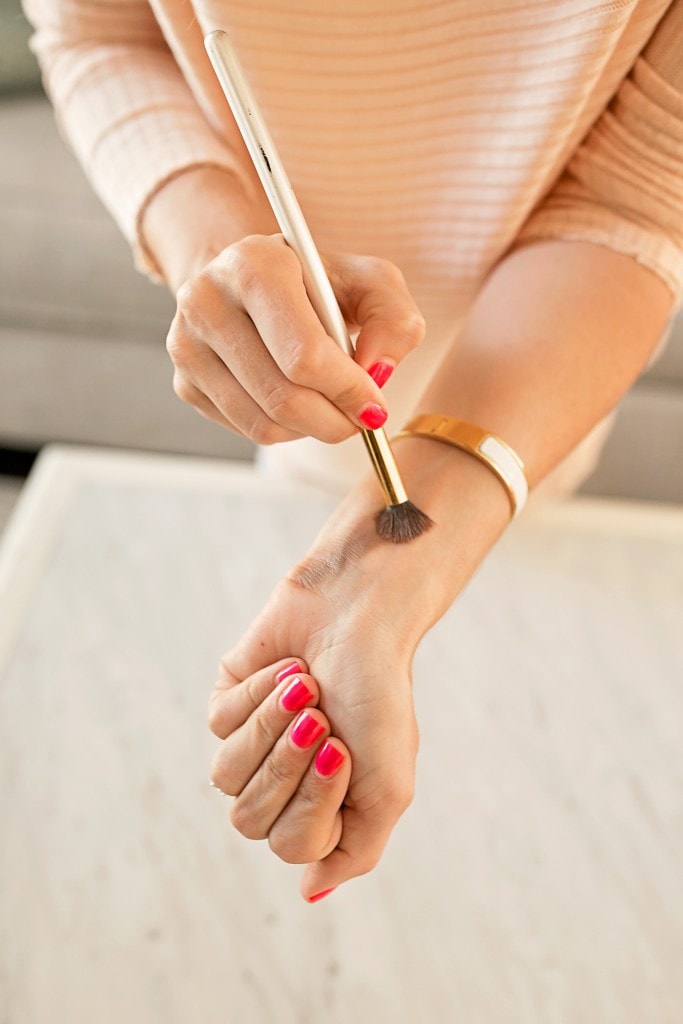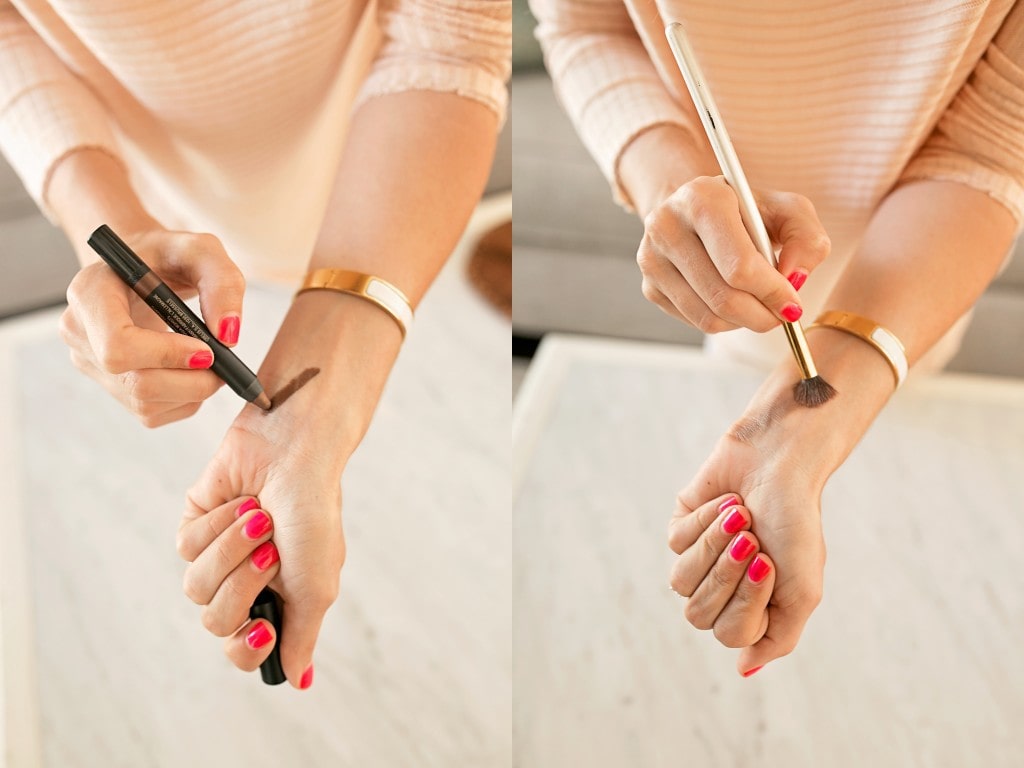 I love eye sticks! I'm not big into eyeshadow palettes and all the cut crease talk. It's just far too much work and that's coming from a girl that doesn't think 10 minutes teasing your hair is high maintenance at all! 😉 So I love to use eyeshadow sticks to apply and blend in with a brush on your lid. The look you get is really melted and dewey without having pigment fade on your lids. It's never cute to sleep in your makeup, but if it WAS this is how I envision you'd look with your eyeshadow after a night of fancy clothes and nice makeup. This Nudestix eye color is in the shade Immortal and you can use it as a liner to blend out but I just apply all over my lid and blend out as pictured above.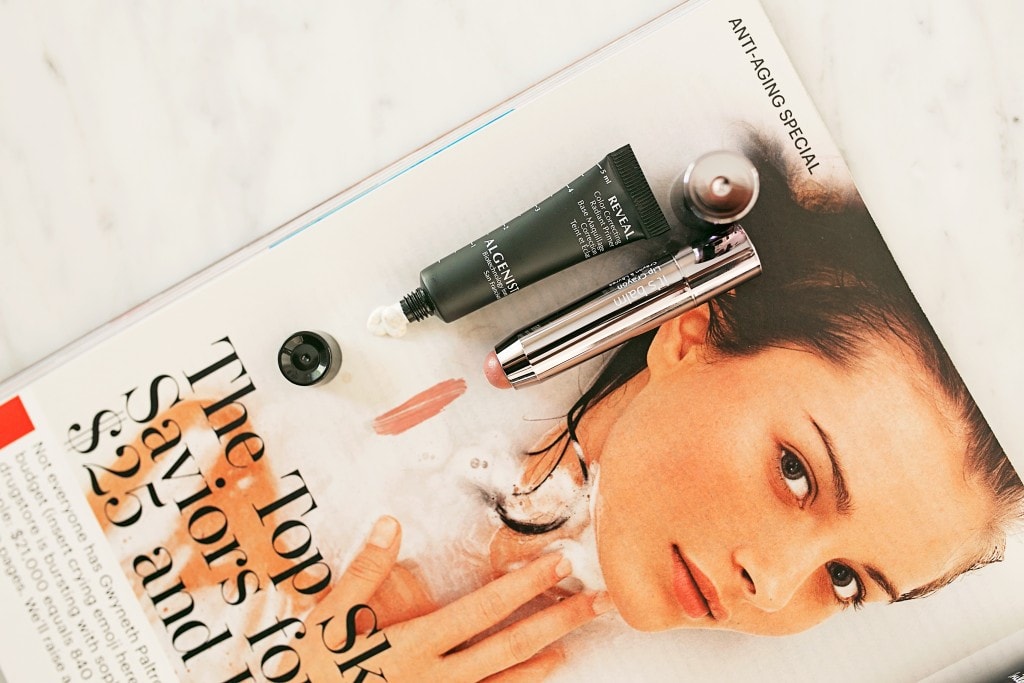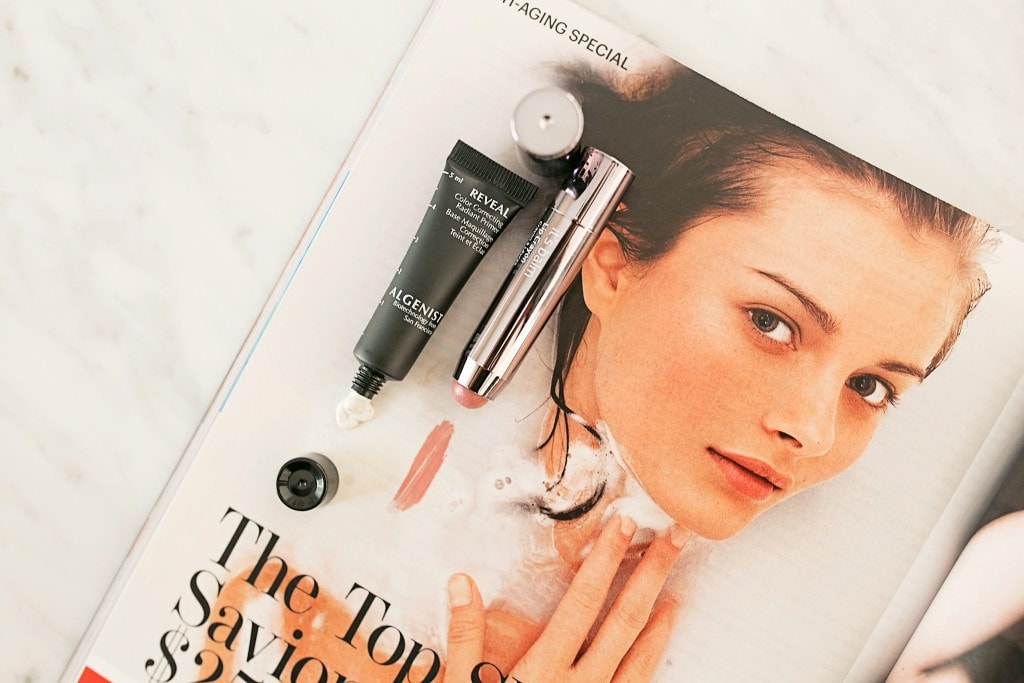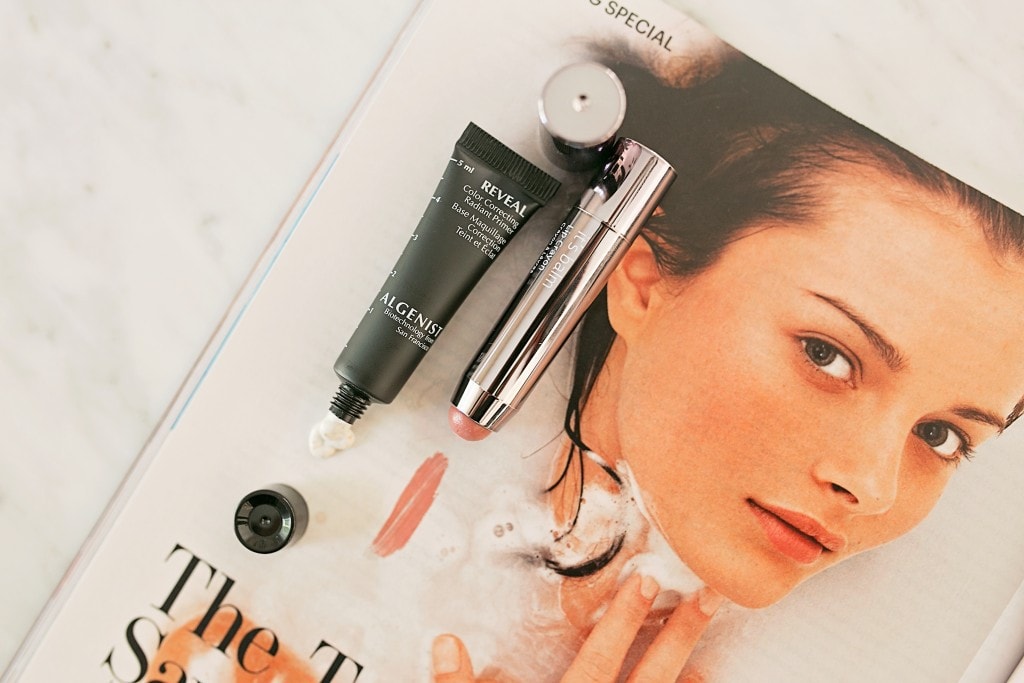 The last two beauty products included are the Algenist Color Correcting Radiant Primer which I wore in all my NYC snapchats this past week and the Julep Lip Crayon in Vintage Mauve Créme. Once again this is definitely a go-to nude that looks like you have "just bitten" lips.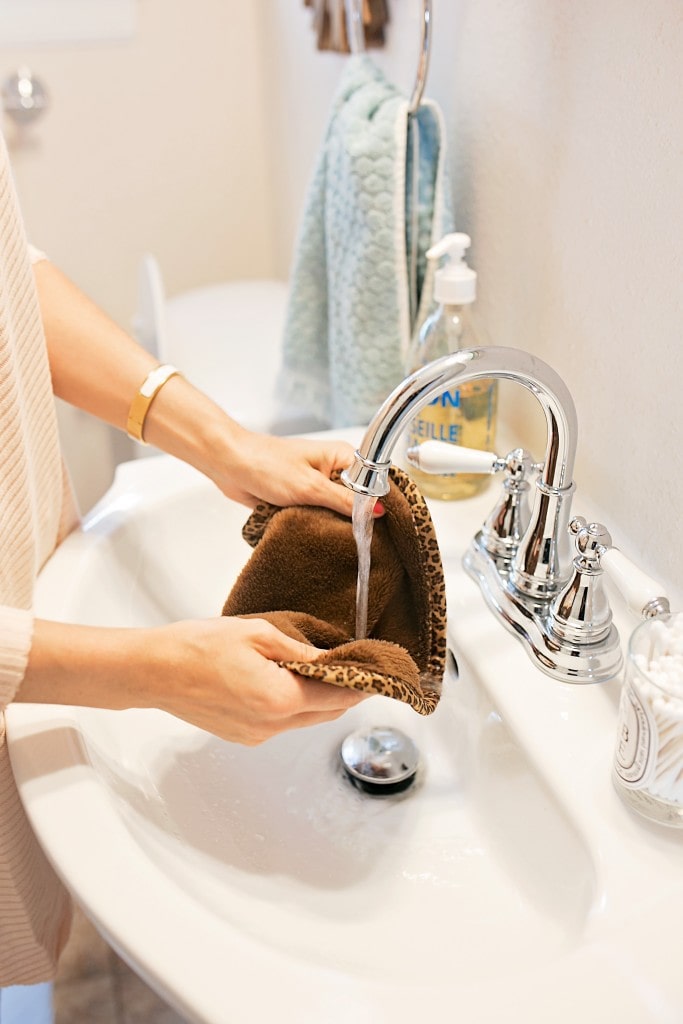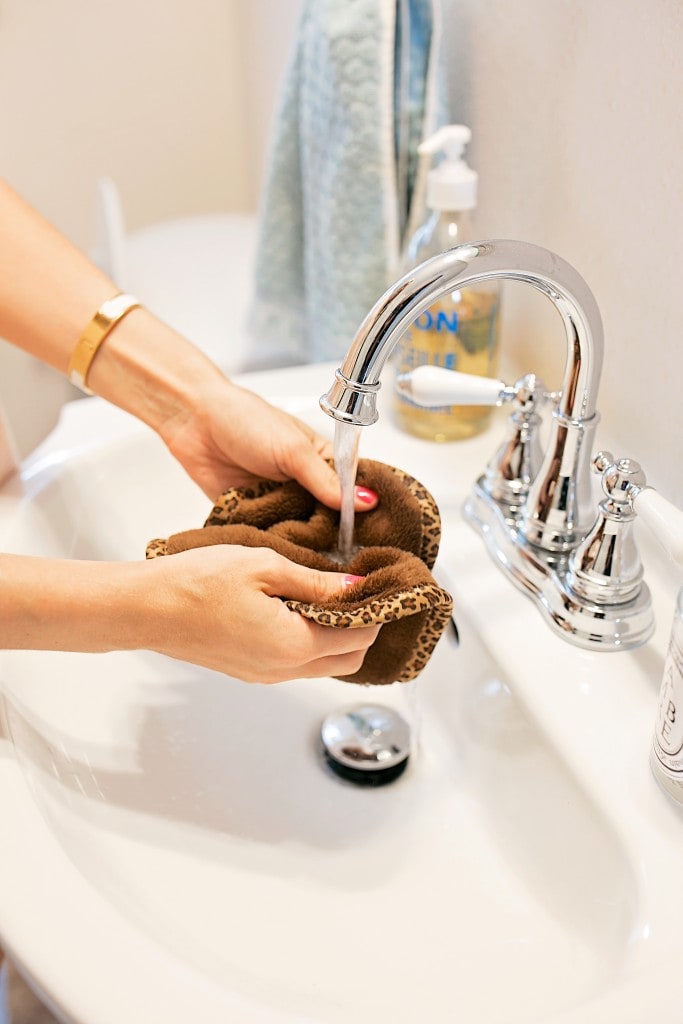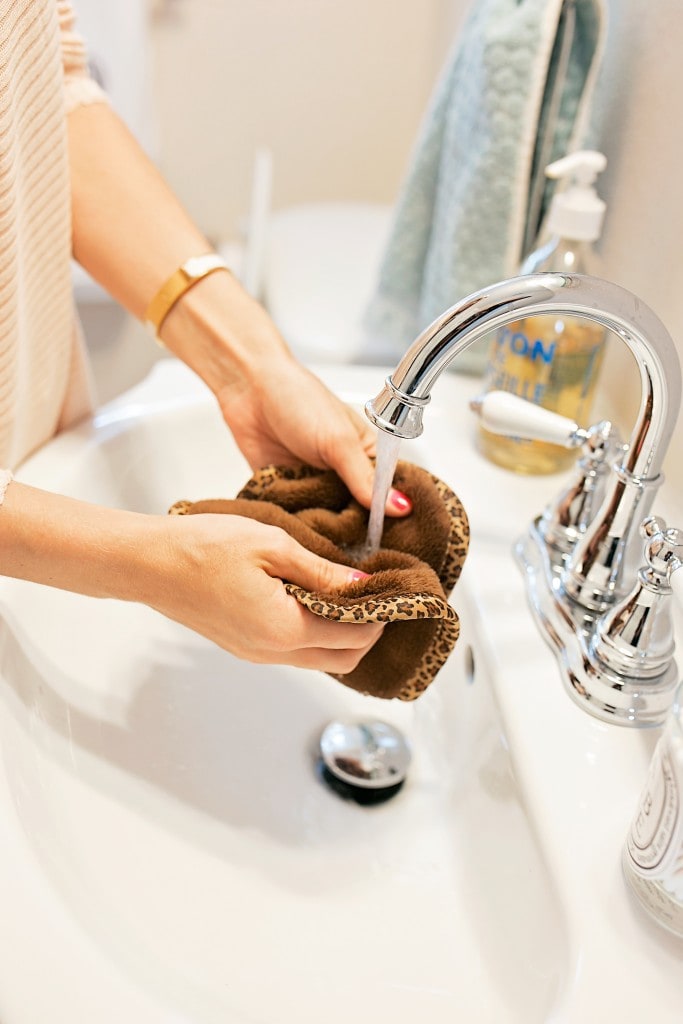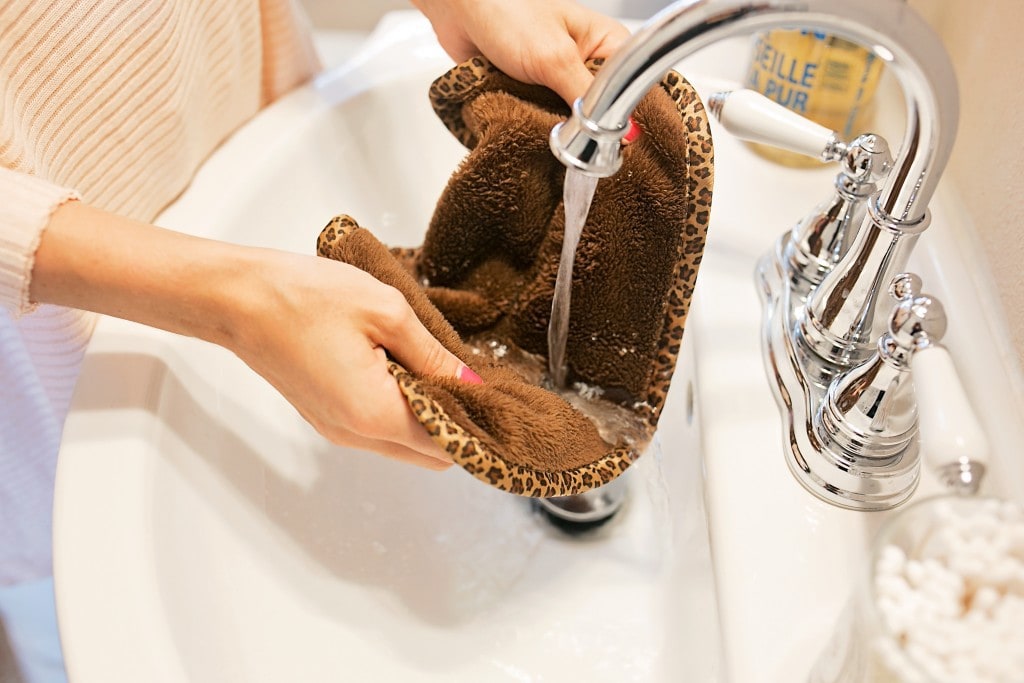 Lastly, this is the product I was so excited about! I've read about these towels that erase makeup for probably 6 months or so but never purchased one. We all have those nights where you can't imagine doing a 15-minute bedtime routine filled with serums and lotions. I say to leave makeup wipes in your drawer of your nightstand for dire emergencies but you still can have that gross residue feeling! This Fresh Face Natural Makeup Remover is a microfiber cloth and you just wash it in your washing machine before you use it the first time. Then when you go to wash your face wet the cloth with warm water, wring it out and use the side with the shorter fibers. You use it in circular motions to wash your makeup off, it will take off everything from foundation to mascara! Then flip to the longer fiber side and exfoliate your face. You aren't left with a residue feeling because you exfoliate and there isn't any sticky product on it. I loved using it! And then about once a week wash it in your washing machine and tumble or air dry!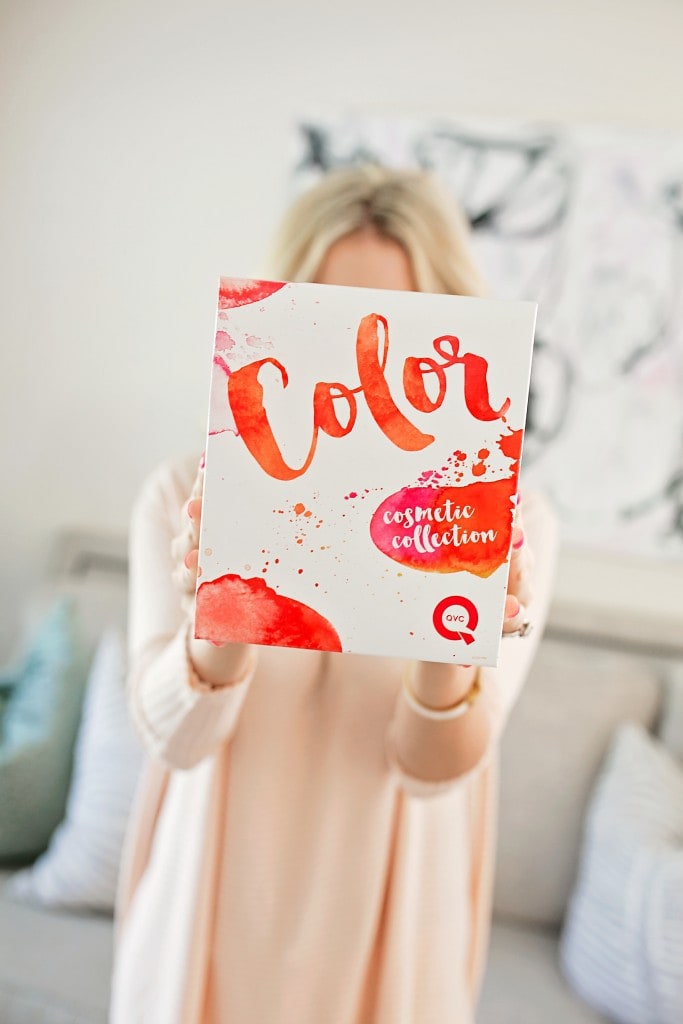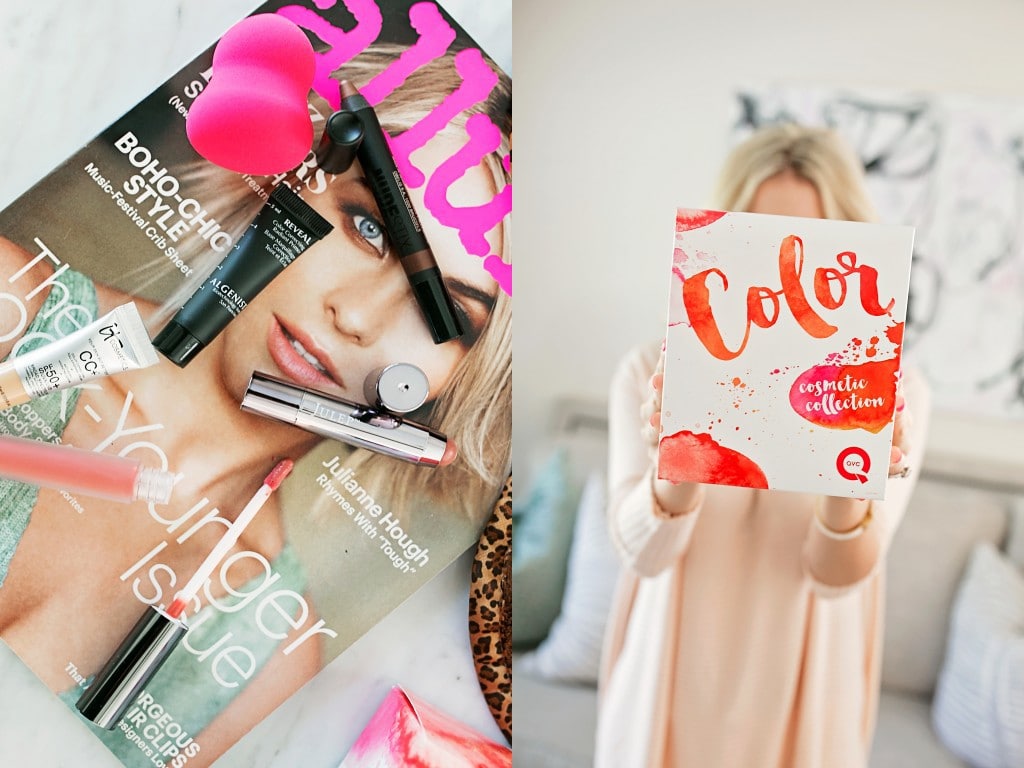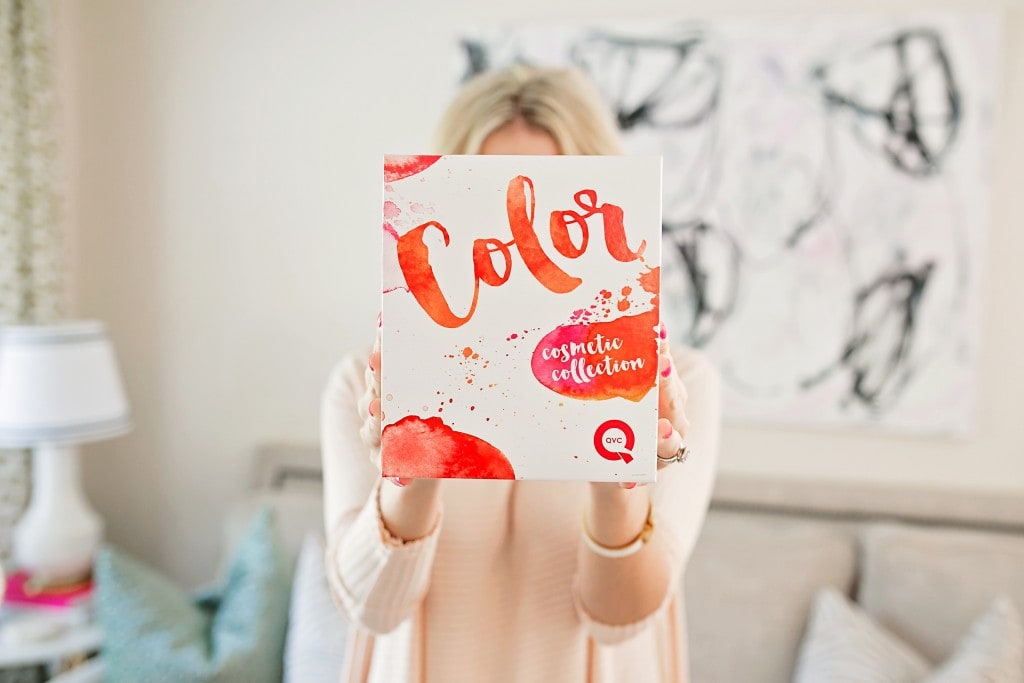 I hope you enjoyed this review! It's a little bit different than most of my beauty posts and I tried to be as in-depth as possible! But honestly, this is the perfect little $24 gift for yourself 😉 or a friend with a birthday! You can purchase it here. Let me know if you have tried it or if you have an idea for a $25 birthday gift! I love to stock up my gift closet with these little gems so I'd love to know about your ideas!
I hope you have a fun weekend!

Color Cosmetic Collection: QVC [c/o] | Sweater: Free People
Photography by: Angie Garcia

In collaboration with QVC. All opinions are my own!