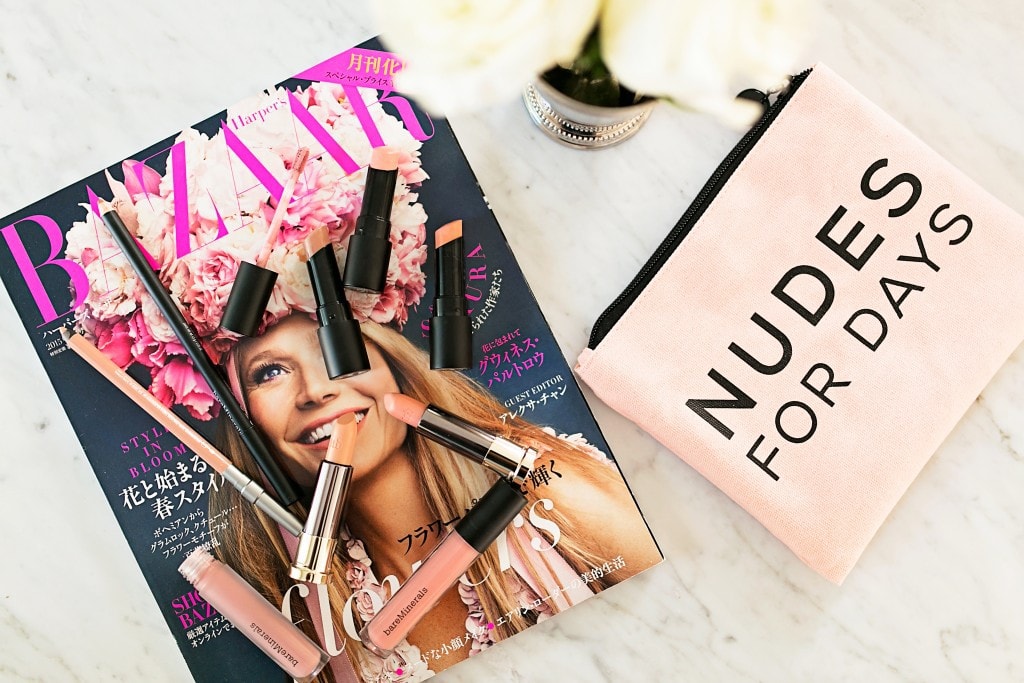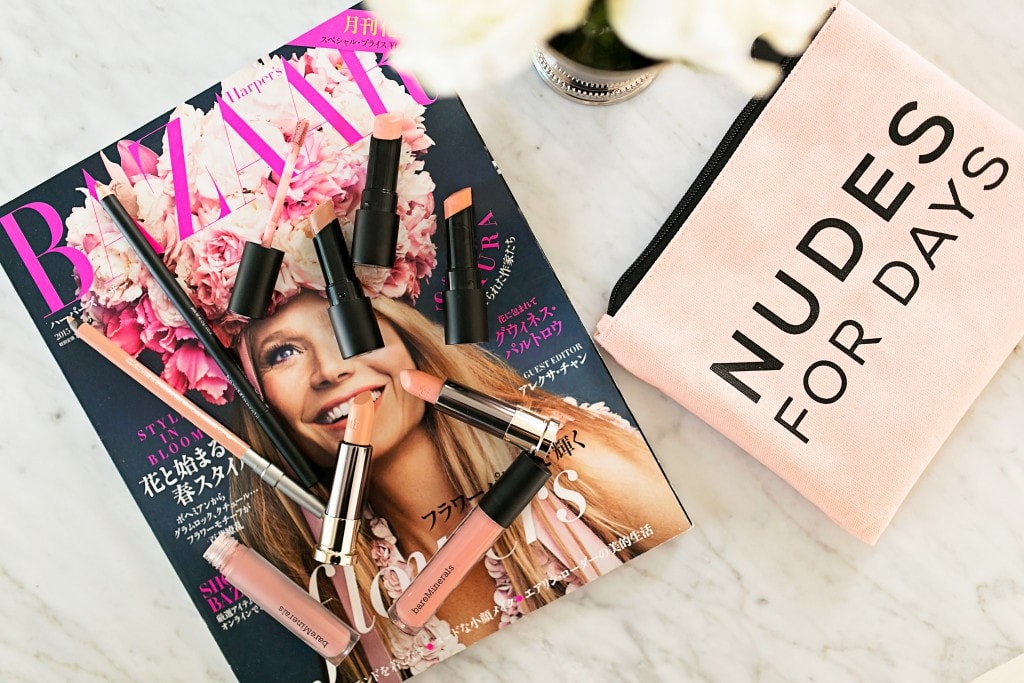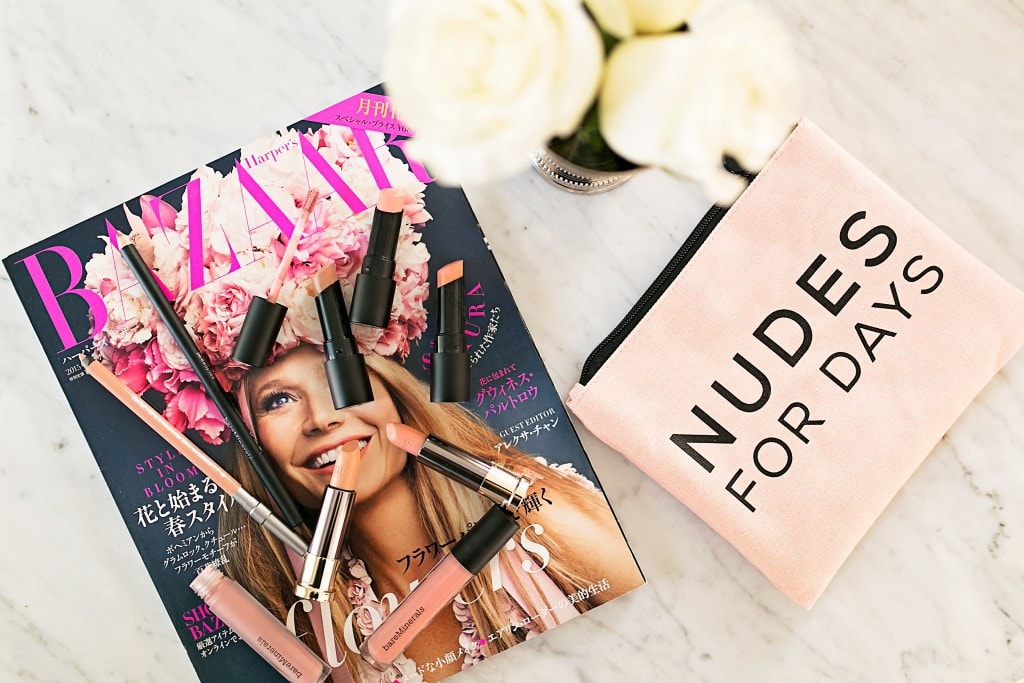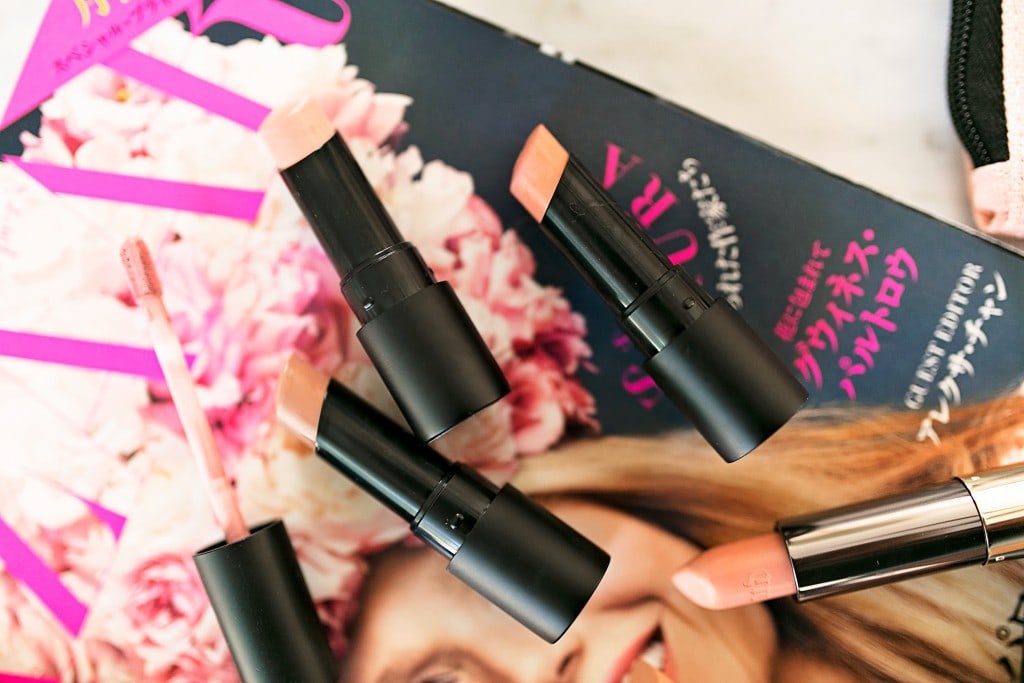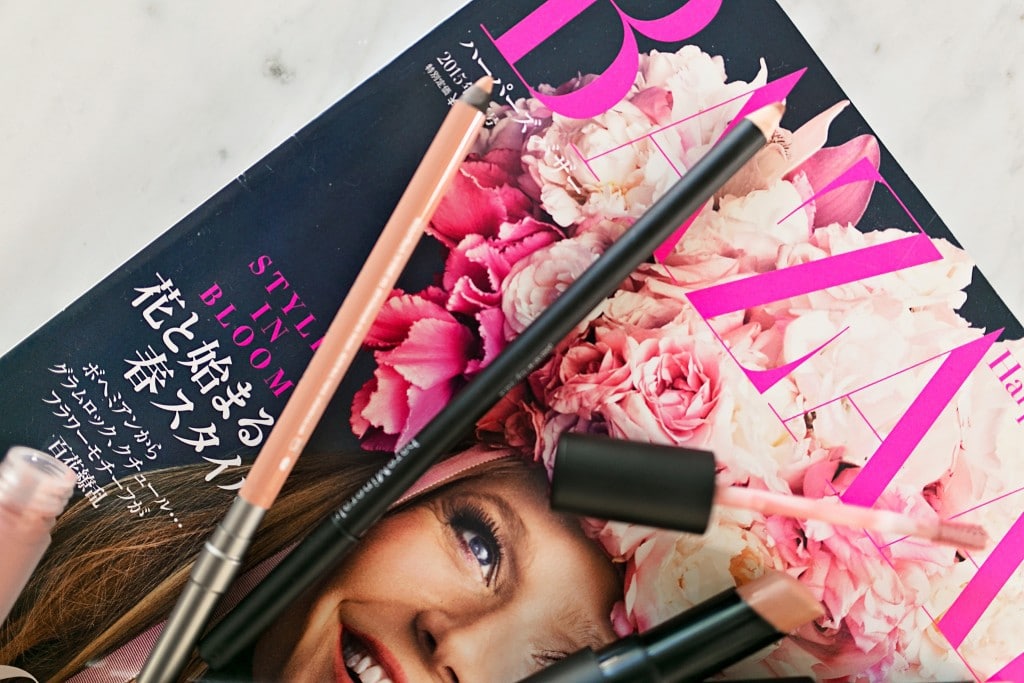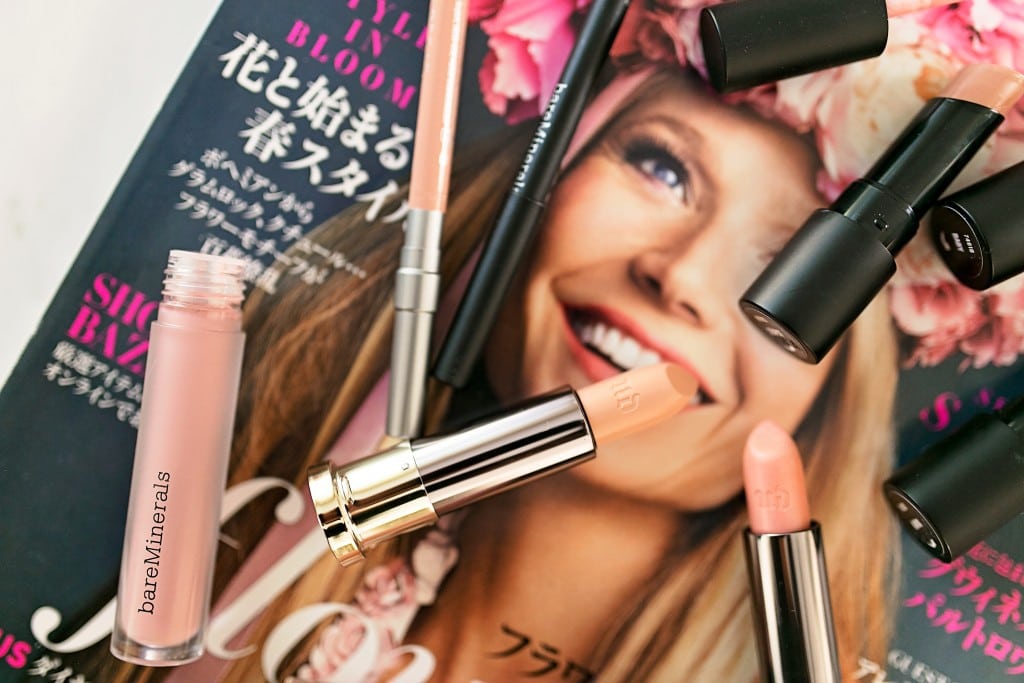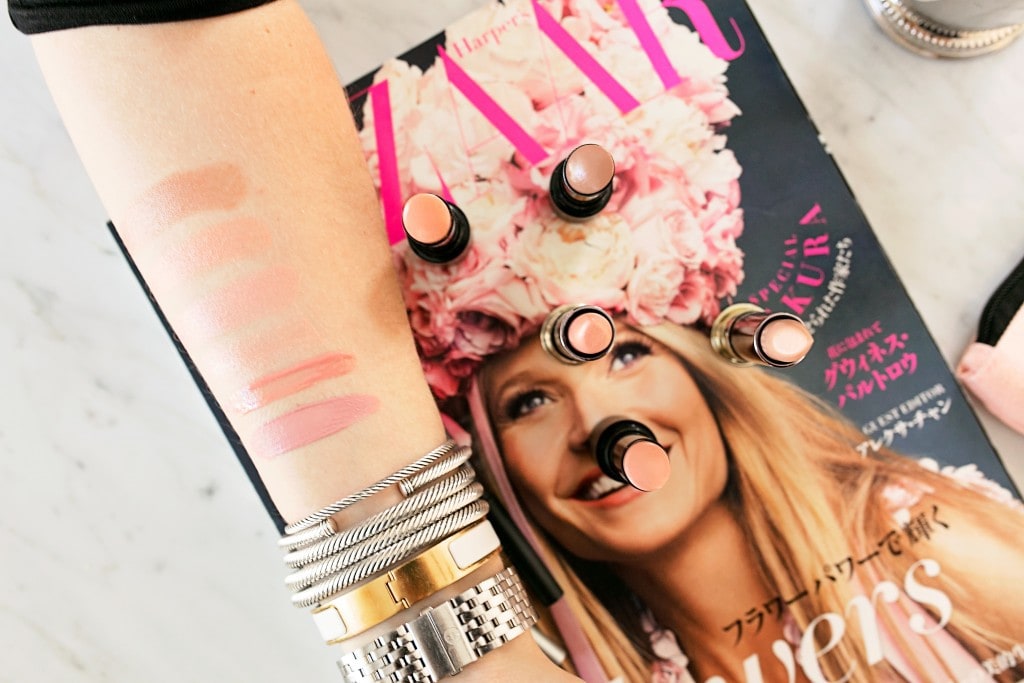 Nude Lipstick Swatches from Top to Bottom:
Photography by: Angie Garcia
---
In some shade or form, all girls can love a good nude lipstick! Some prefer chestnut tones while some girls like a glossy, peach! I will say, I've never shared many nude lipsticks on the blog simply because nude doesn't always photograph the best. I stick to pinks and plums because it still feels like me, but allows some dimension in my face on photographs.
But I don't run around town in fuchsia shades on a Wednesday afternoon, so I thought it would be fun to share my go-to nude lipsticks that you see me wear on Snapchat.
A few things that can make or break a nude lip are lined and moisturized lips. Liquid Lipstick has had its 15-minutes of fame and then some, but cracked, nude lips can be less than desirable. Here are a few products I use to make sure my lipstick doesn't come off dry and lackluster!
1. Lip Liner
Chanel Natural is my absolute favorite nude lipstick! Many girls are partial to MAC Whirl and I love it as well! However, Chanel Natural just always seems like, well, the natural choice for a liner. Many girls also love MAC Spice and if you would like your nude to have a pinky, peach undertone I recommend Urban Decay Native. The liner featured here in photos is great for filling in the middle of your pout and it is Urban Decay Walk of Shame.
2. Balm
My favorite balm currently is the Fresh Sugar Nourishing Lip Balm Advanced Therapy. When I first purchased it, I didn't understand what the big deal was or why I had just spent $30 on a lip balm. But that's just the top layer to enclose the treatment! Rub your finger in a circle to break that layer and then you can get to the actual treatment part of the balm. It leads a nude-ish pink tone on your lips and I apply every morning before I put on my makeup. I also use it to touch up throughout the day and it doesn't interfere with color payout too much. If you have extremely dry lips, nude lipstick will only accentuate that. Take your toothbrush and rub it under warm water and use it to brush your lips in circles and exfoliate all the dry skin off. Then apply the balm and your lipstick will be beautiful.
The lipsticks listed above are my current favorites and I thought I'd share what I use each for in order of how they are numbered.
Bare Minerals really mastered the perfect formula with these 'Gen Nude™' Radiant Lipsticks. I was so excited when I got to test them out because they are really moisturizing, have a "gel" feeling but leave you with pigment! I think the reason liquid lipsticks have been running this industry the past few seasons is because who wants to put on a lipstick and have it fade in 10 minutes? That's what most moisturizing lipsticks do, but these don't! My favorite shades in order of light to dark are Baby, Karma and Sexpot.
Urban Decay Vice came out with a few new lipsticks and I only swatted one from the photos because the other light shade [Walk of Shame] is a great layering lipstick as it is classified as a sheer formula. If you apply color and it may be too deep for your skin tone or you just want to lighten a lipstick you already have this is the perfect option, but by itself there isn't a lot of color payout. You just can look washed out. #4 swatched is Gubby. This is a "metallic matte" but I really don't think that it is all that metallic. If you have olive in your skin tone this would be beautiful or if you don't want something as permanent as a liquid lipstick, this is great! It gives a more natural look.
This is Bare Minerals 'Gen Nude™' Buttercream Lipgloss in Forbidden. It looks a little pink in the tube, but layers beautifully as a nude or if you like your makeup to be more natural, this has enough pigment to work as your lipstick!
If you love liquid lipstick, this is my absolute favorite! This one by Bare Minerals is not drying at all and has a plum undertone so it's considered a faded lilac, like Kat Von D Requiem. The name is Smooch!
The next nude I want to try for fall is MAC Yash and YSL 10. What are your favorite nude lipsticks?!