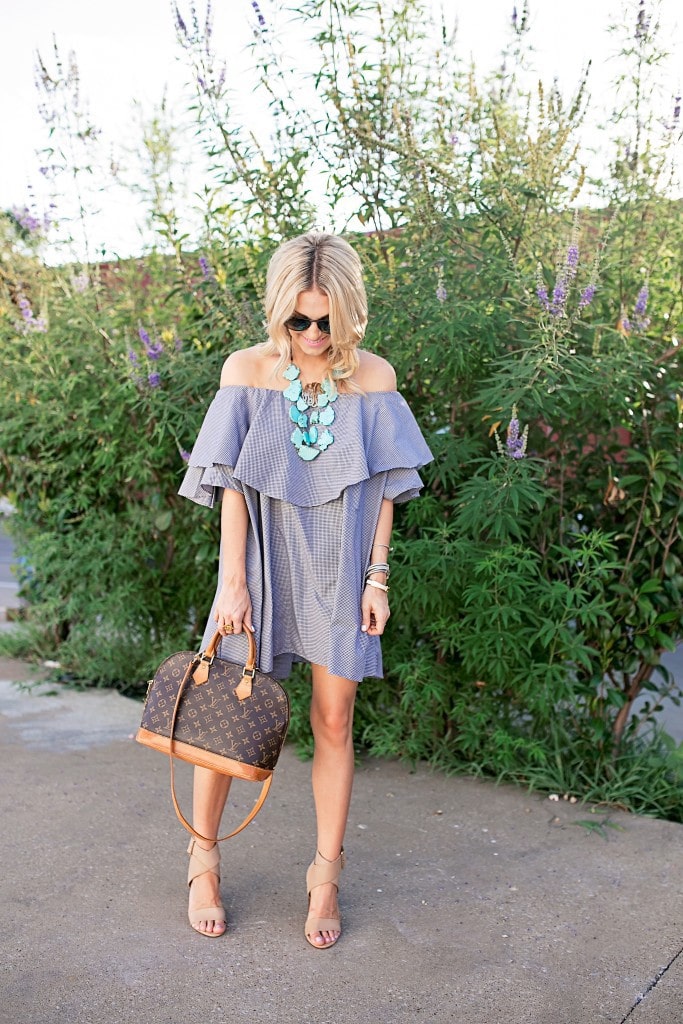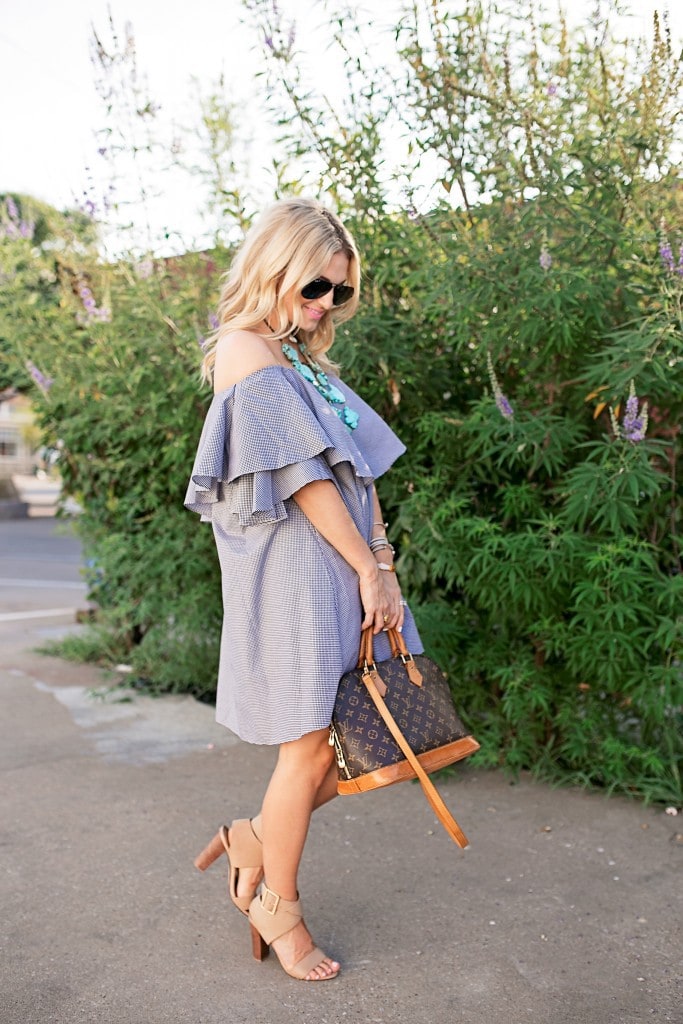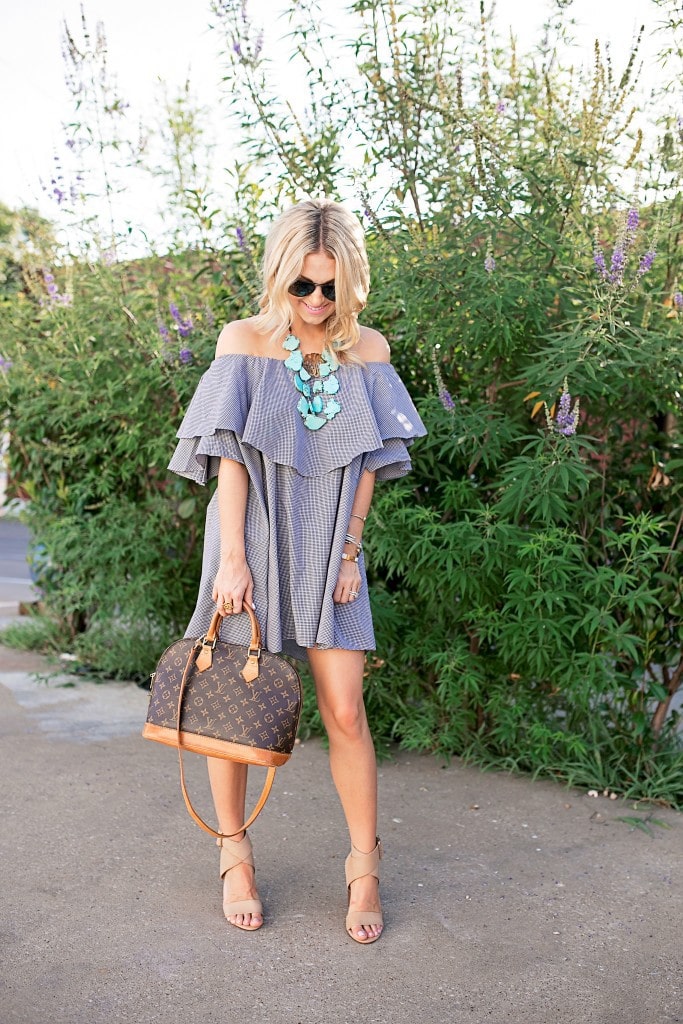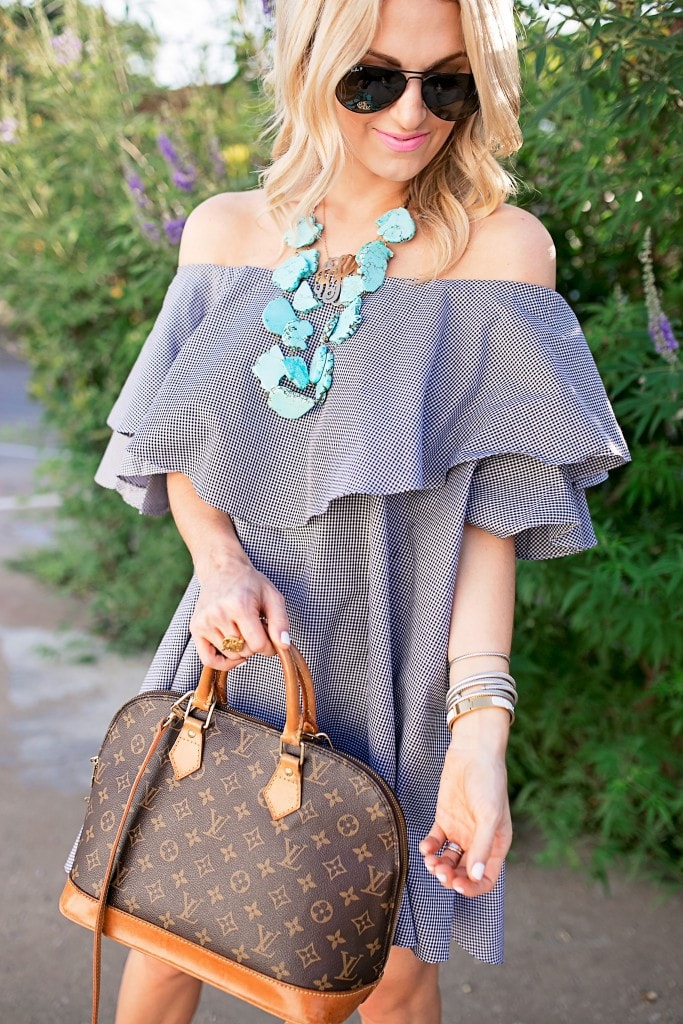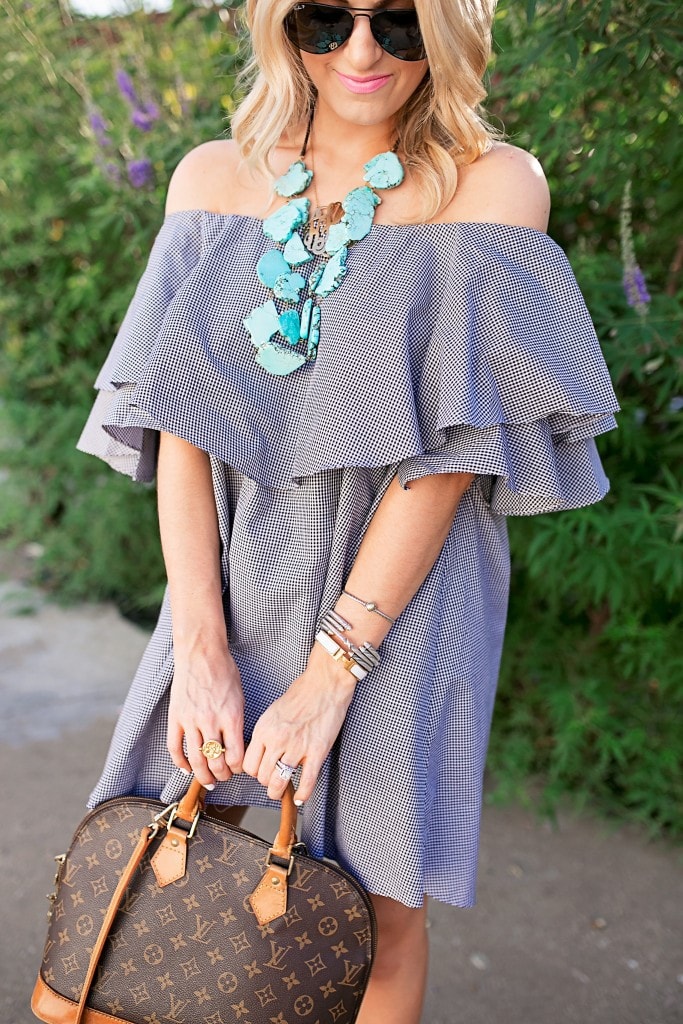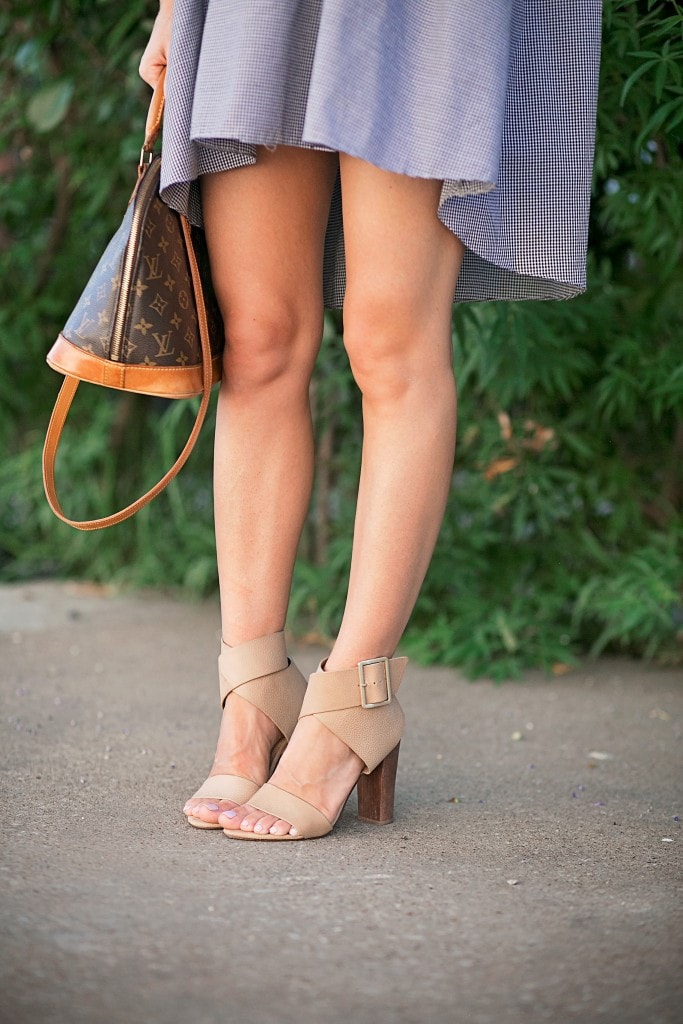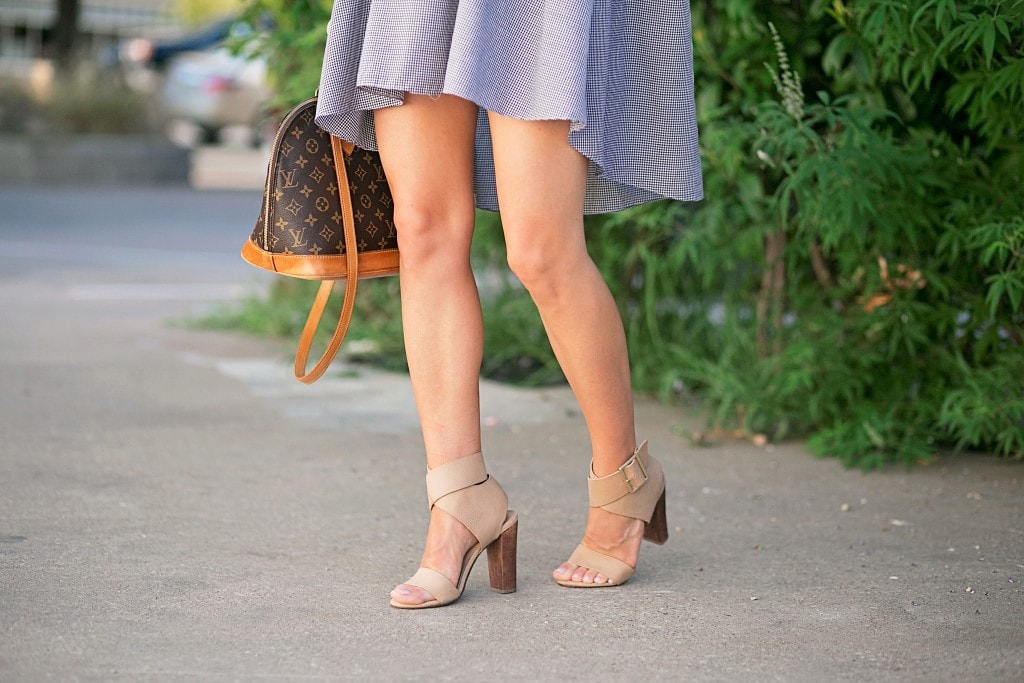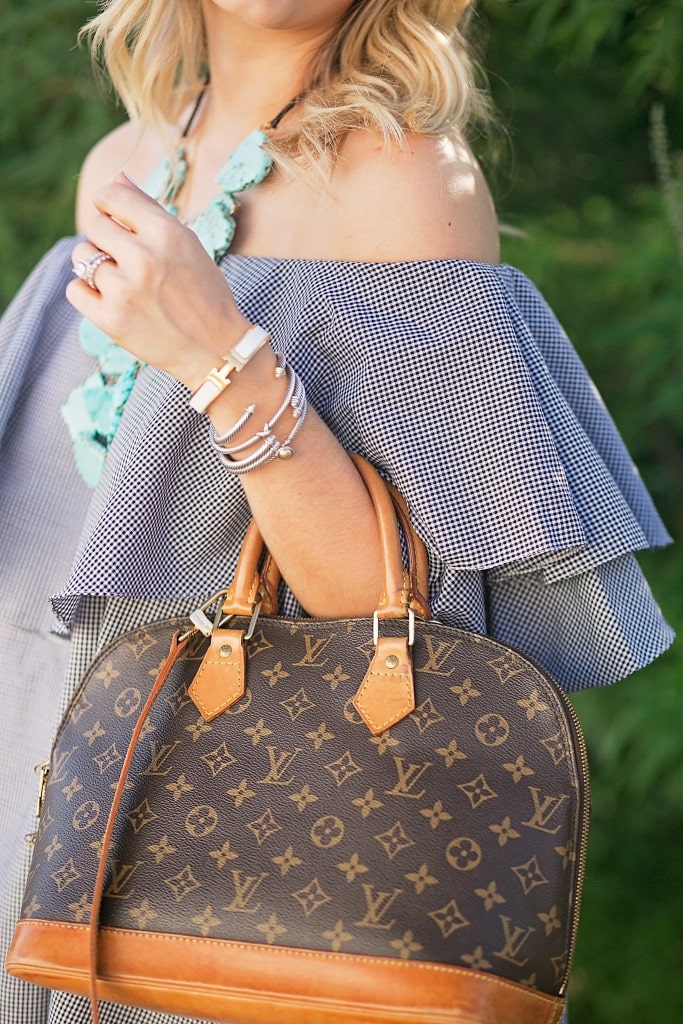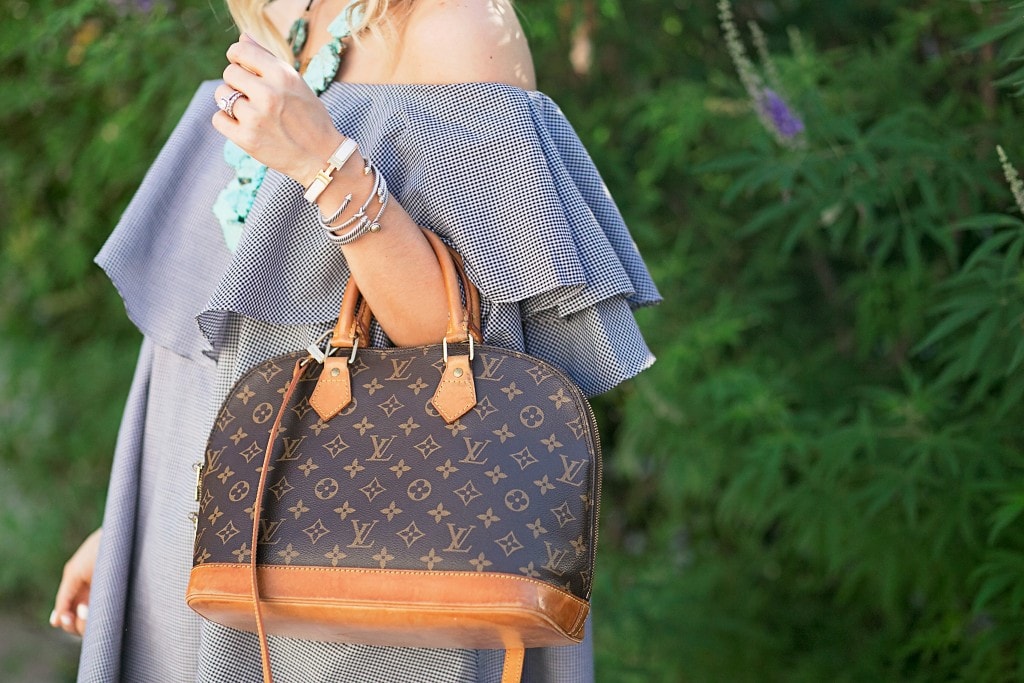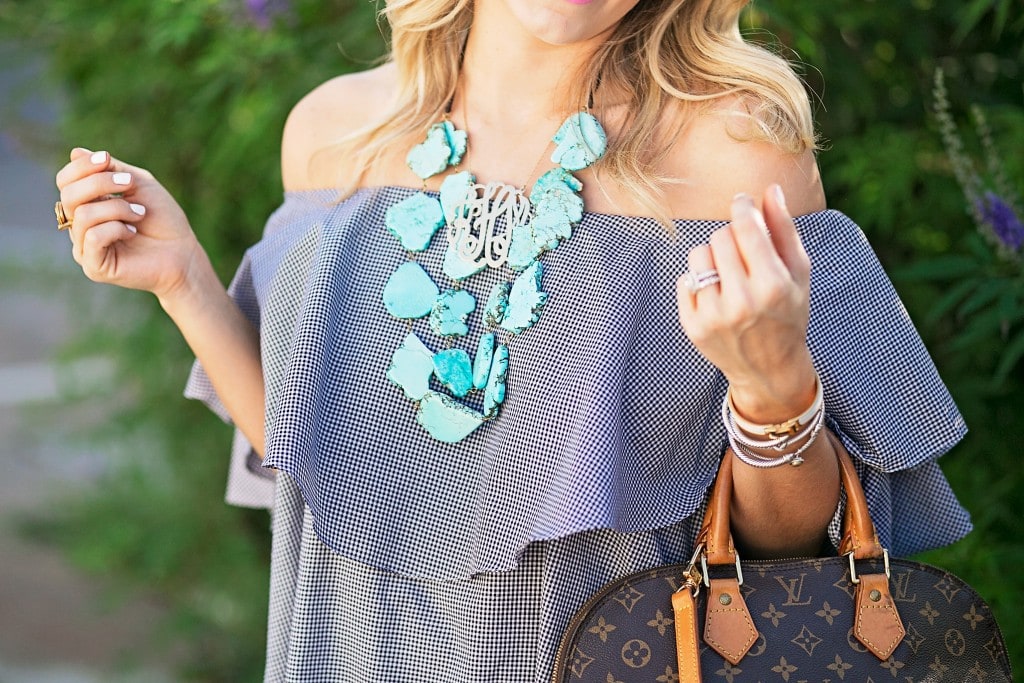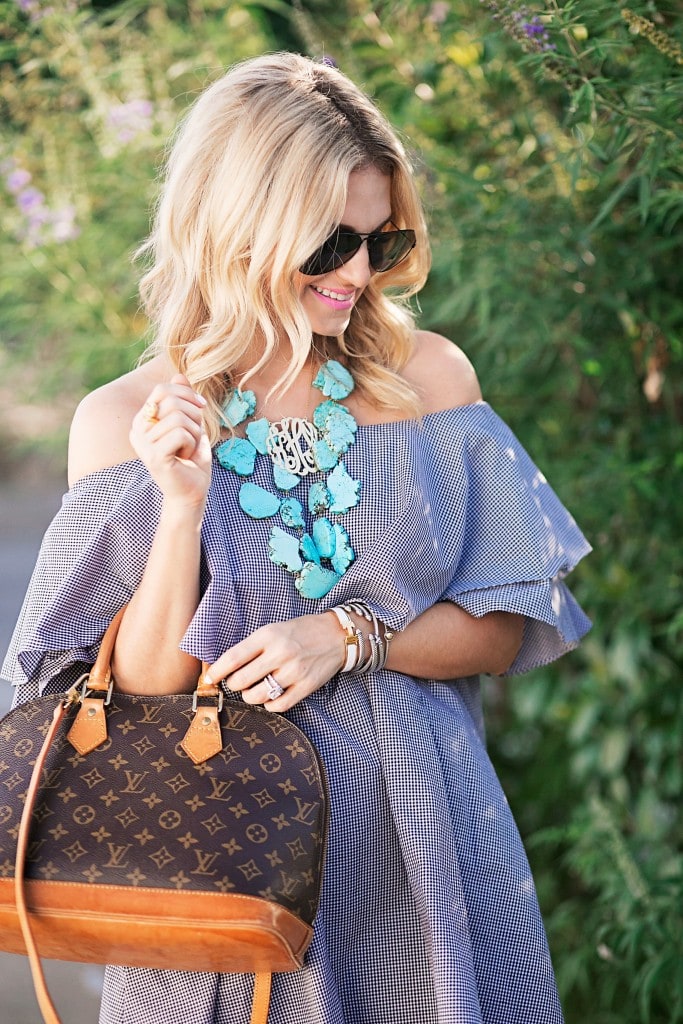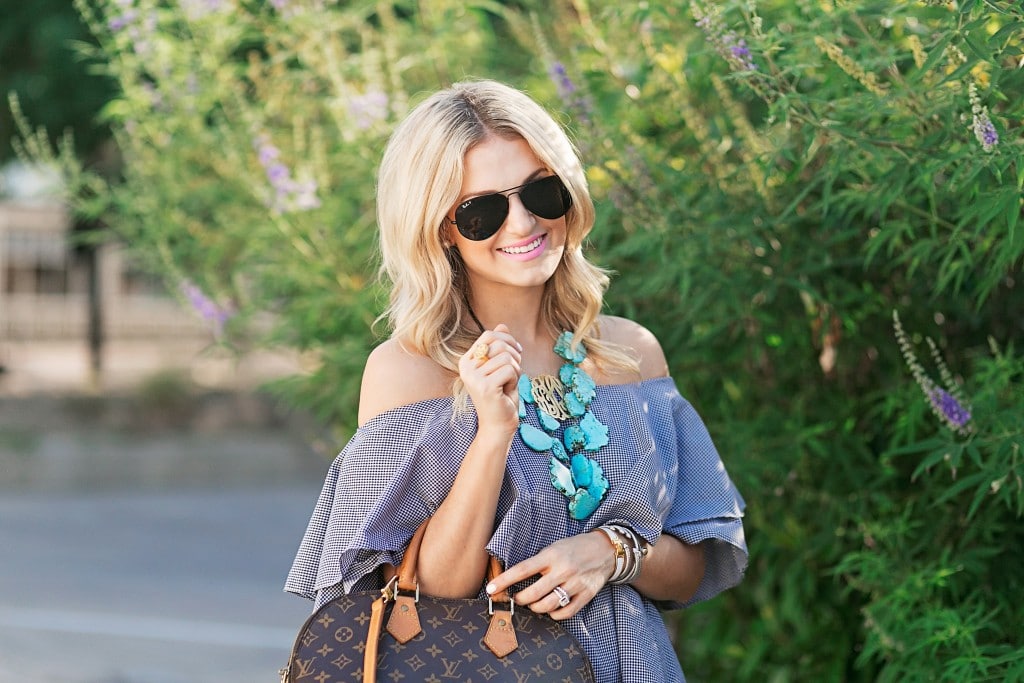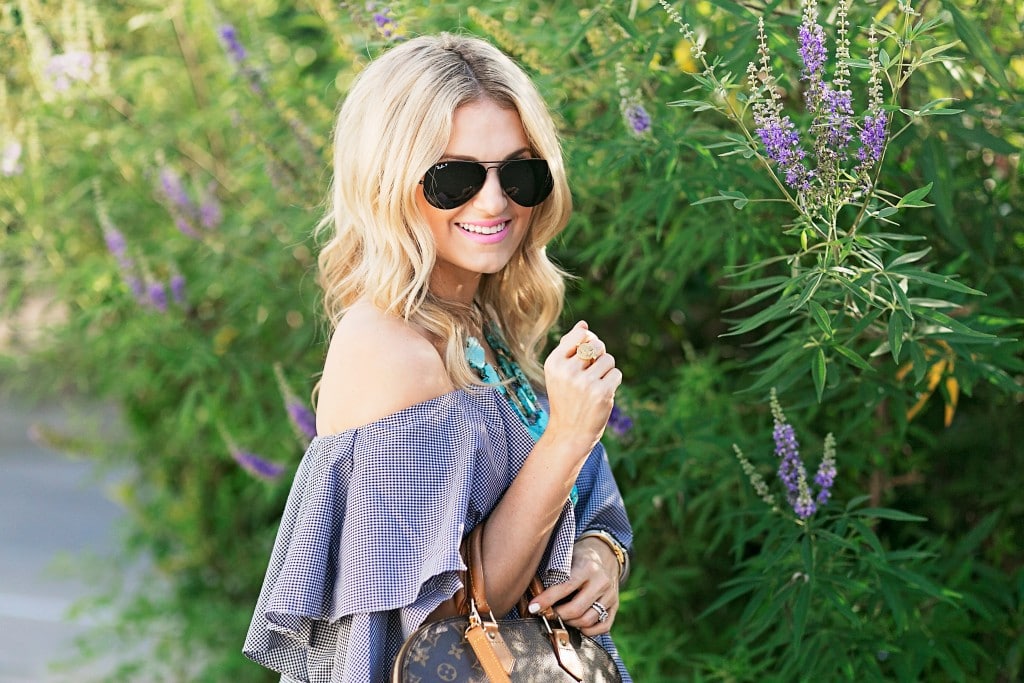 Dress: Shopbop | Necklace: Nordstrom | Shoes: Splendid [c/o], Same | Bag: The Lady Bag [c/o] | Lipstick: Nymph
Photography by: Angie Garcia
---
Happy Friday! Today I thought I'd bring back some Friday Frills and start the day off with girl talk!
1. This Dress
I have been eying an MLM Label dress for months! This dress every blogger seems to have in their arsenal and it wasn't until I saw a girlfriend wear it that I was completely sold! It works on every.single.body.type. If you are a tall gal with model-esque limbs, it works! If you have a petite, gymnast build, it works! And if you rock gorgeous curves, it works! I'm wearing a size S and it's the one piece in my closet I know will work now and 8 months pregnant! See more below!

2. Soup Kick
This past week we had some cooler temperatures combined with rainy days! It seriously felt like fall and I was so excited. I forget how much weather affects your mood until you run around giddy as a school girl over the fact it is 81 degrees outside! You better believe I busted out some Bath & Body Works Leaves candles and made a big batch of Pioneer Woman Tomato Soup. I don't add the Sherry, and my word this soup is incredible. What's even better? I was able to freeze a few servings so actual lazy fall days I can just grab them out of the freezer. I forgot how nice it is to freeze meals in the fall! This week I'm wanting to make this Crockpot Green Chile Enchilada Soup.
3. Glam Decor
If your eye is drawn to gold accents and tufted furniture, you will google over this home remodel!
4. Pom Pom Heels
Red heels. With pom poms on top. Need I say more? These might be the best kept date night secret under $50!
5. J.Crew Run
Yesterday Paul was able to come with me to my 15-week appointment. Afterwards we popped into J.Crew and clearly I love their new collection because I grabbed all of these items within 5 minutes! haha. I shared on Snapchat and got some questions so here are the pieces below!

Do you have any fun weekend plans?! I'm going with my girlfriend Lindsey to try on bridesmaids dresses [and hope I pick the right size for November 😉 ] and celebrate a girlfriend's birthday later! I hope you have a restful next few days!