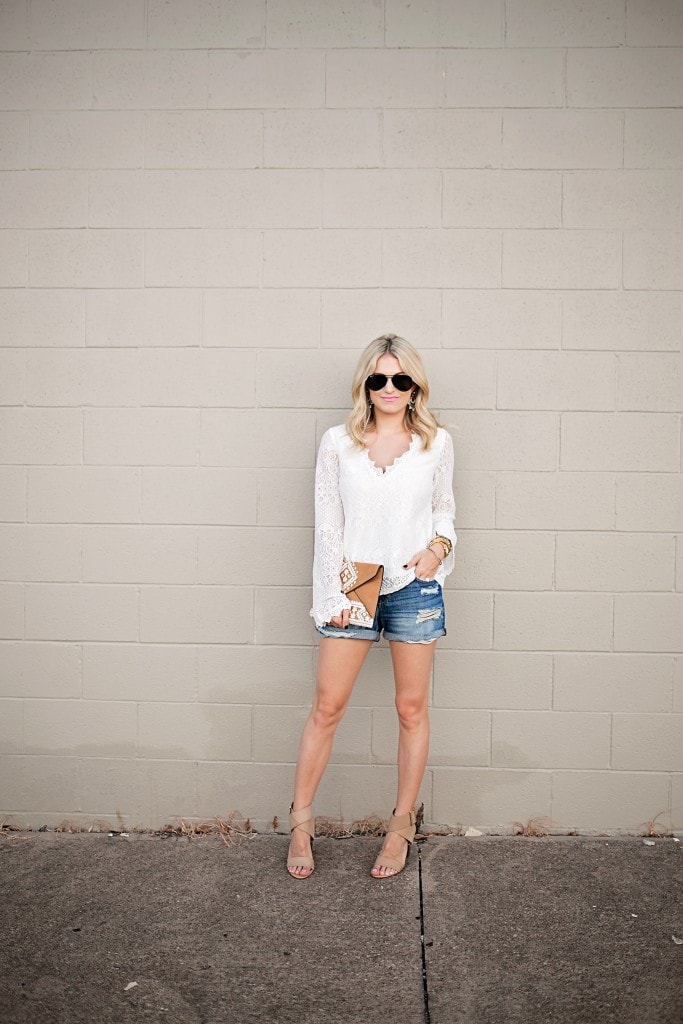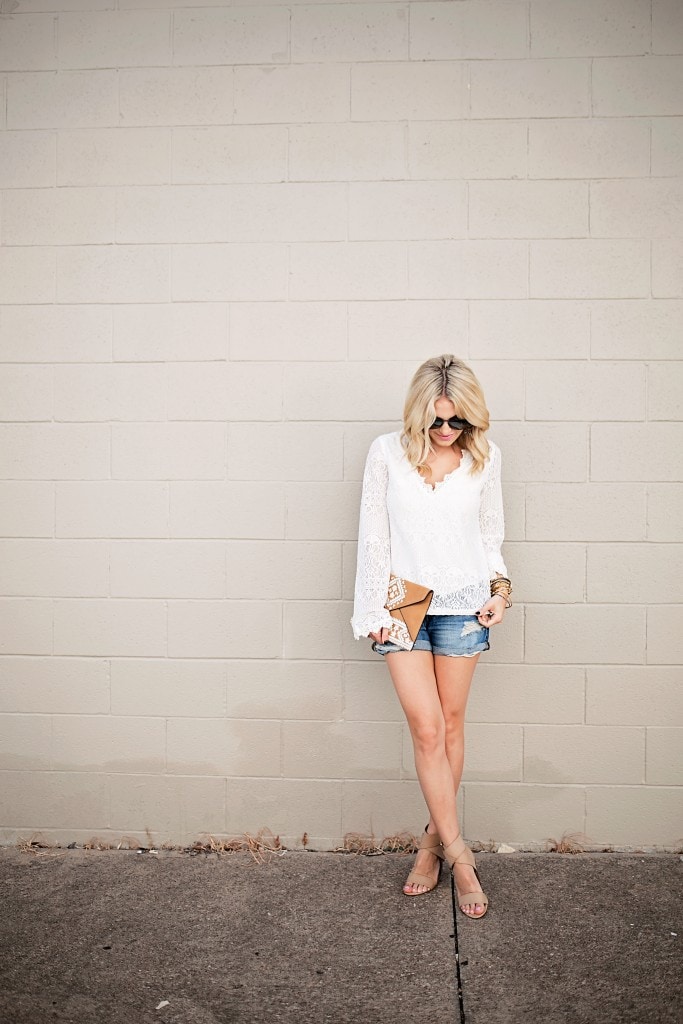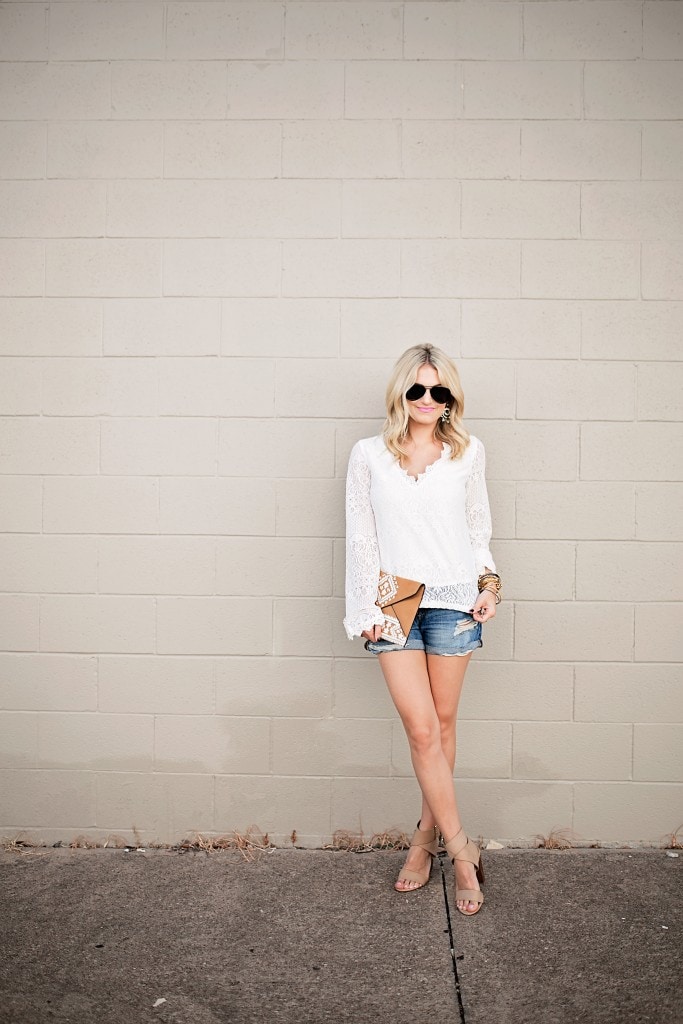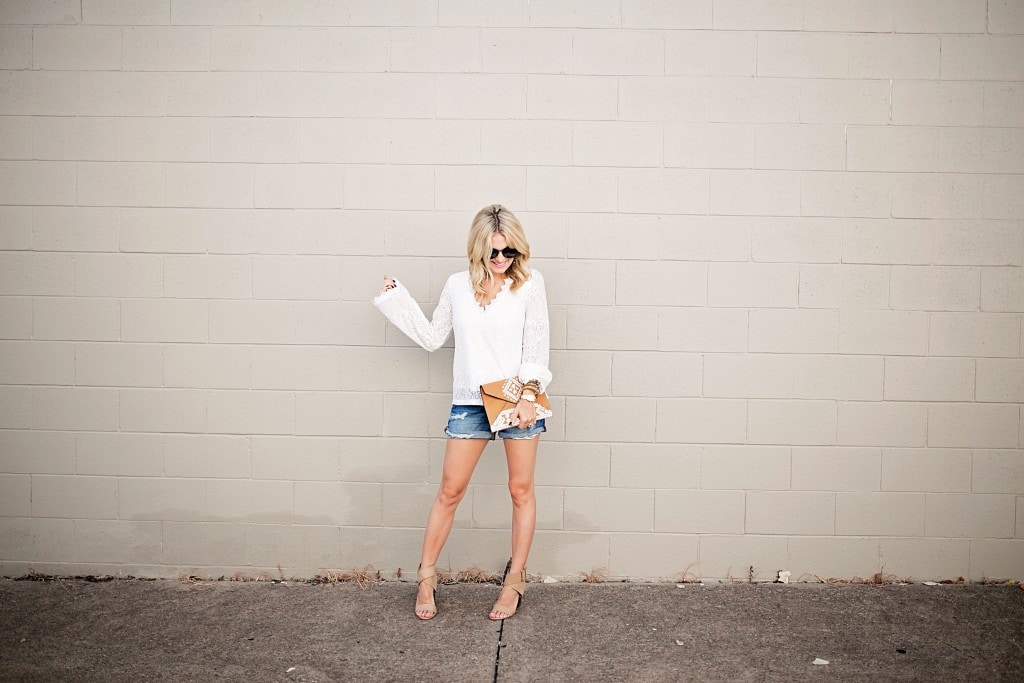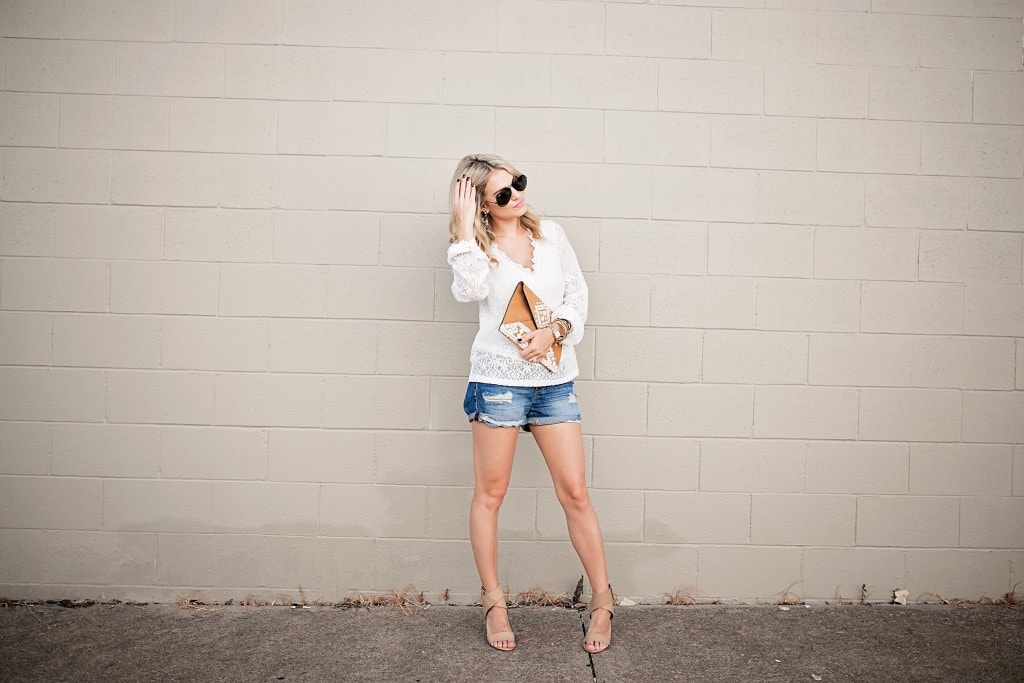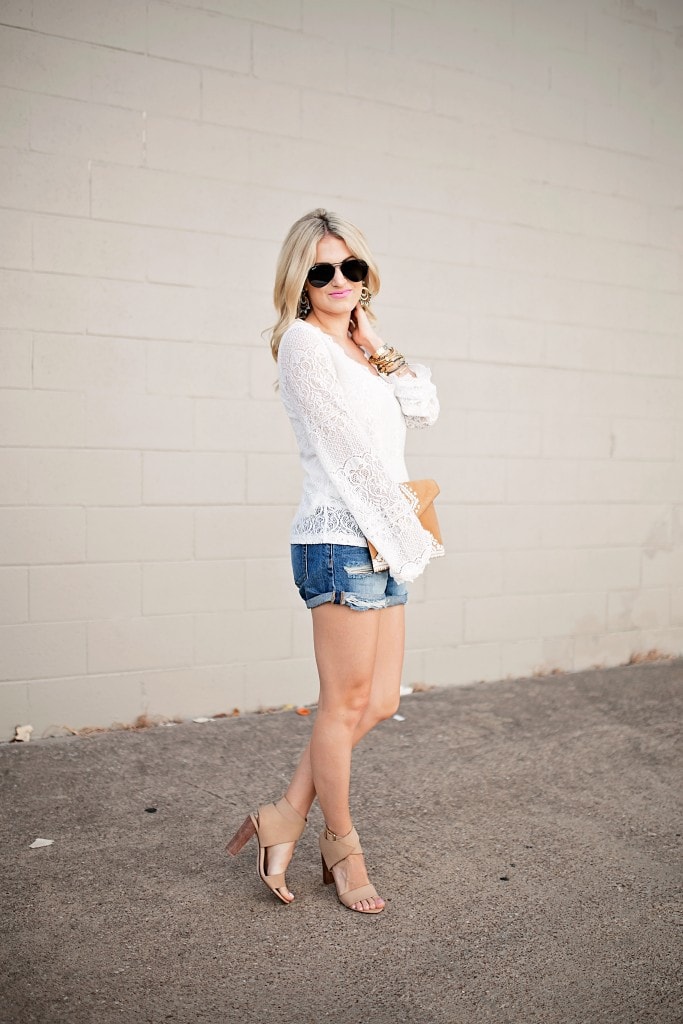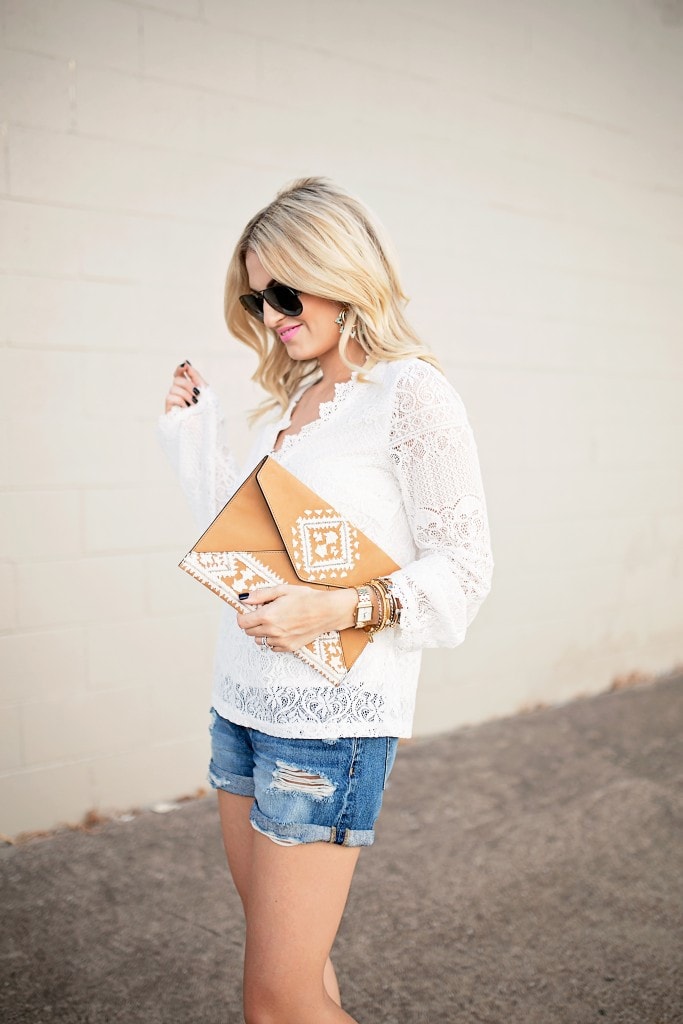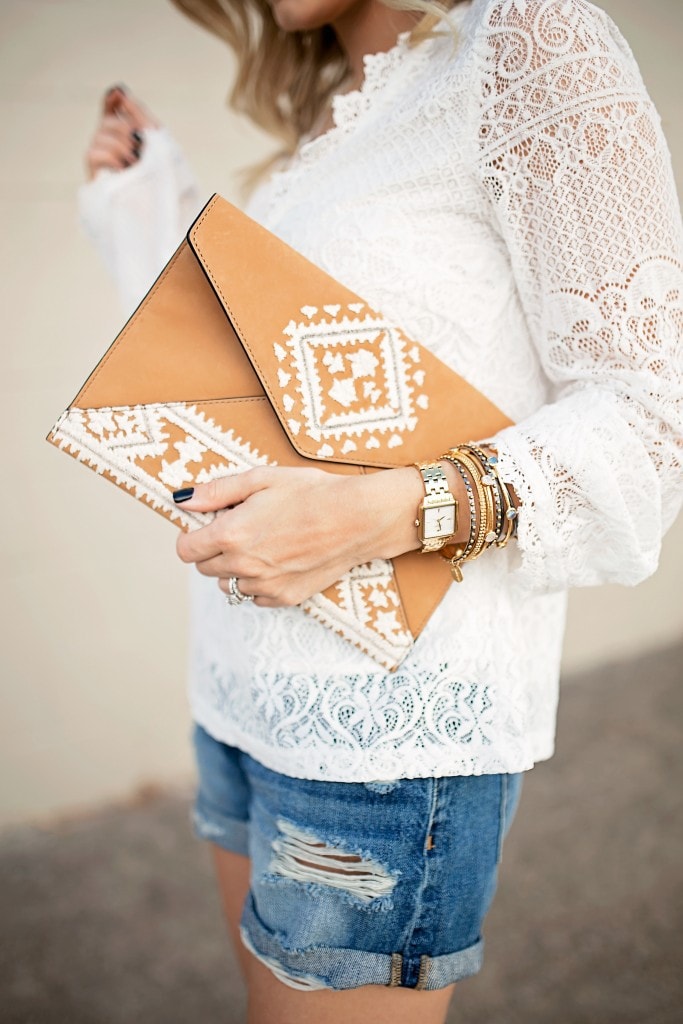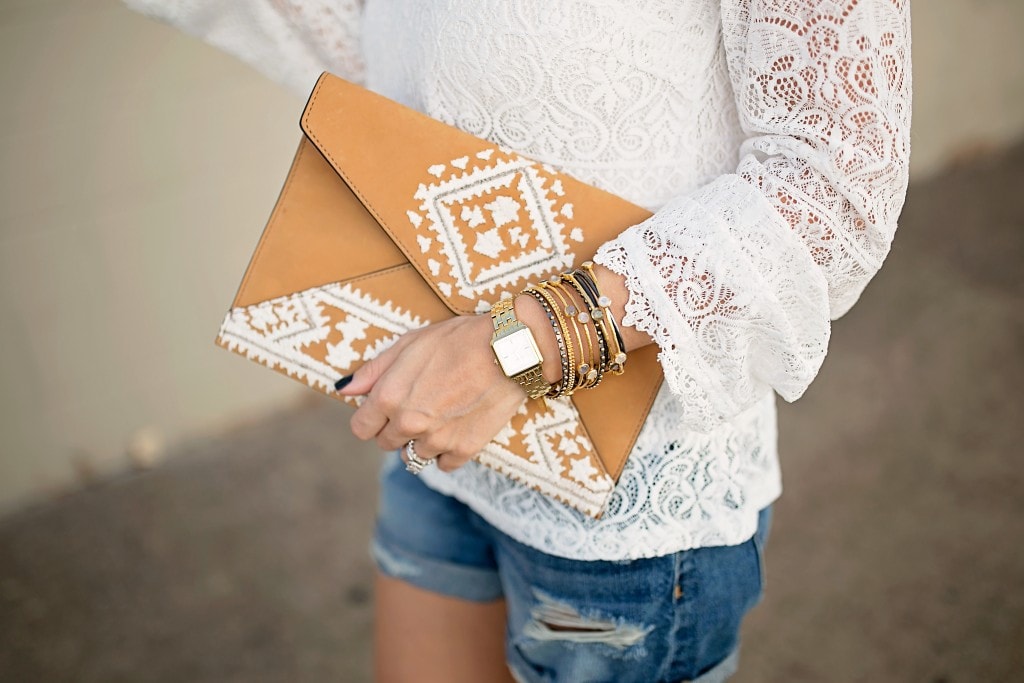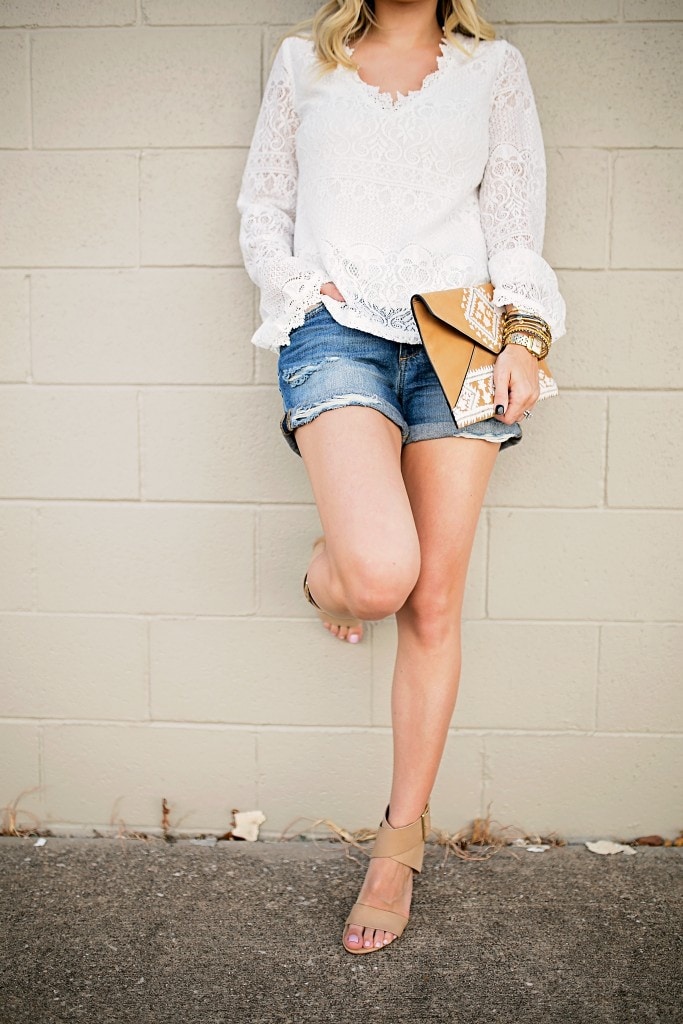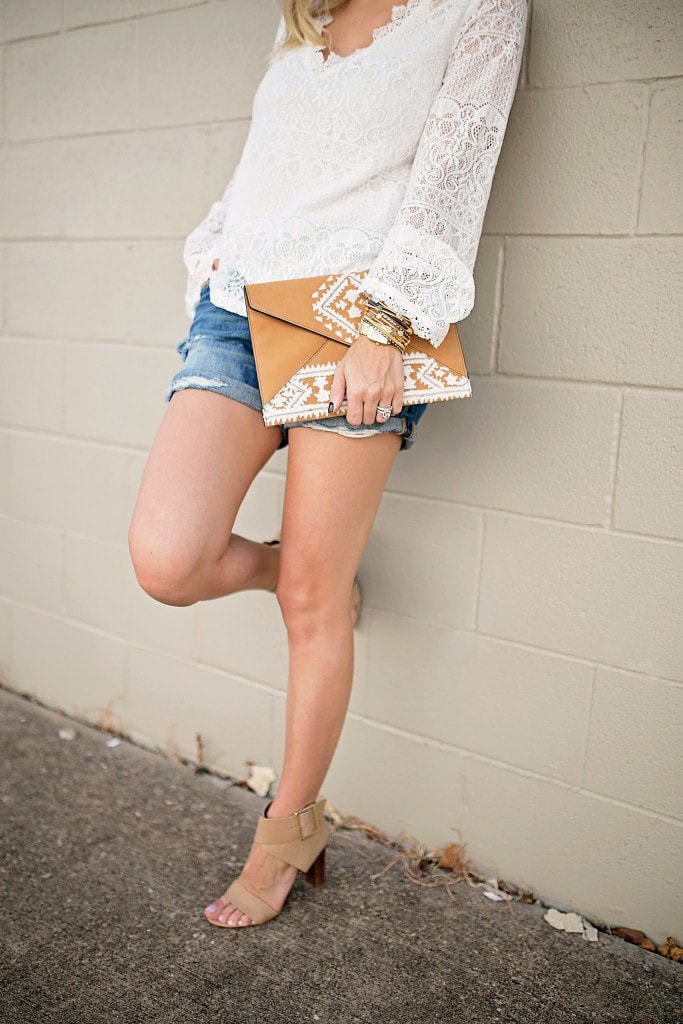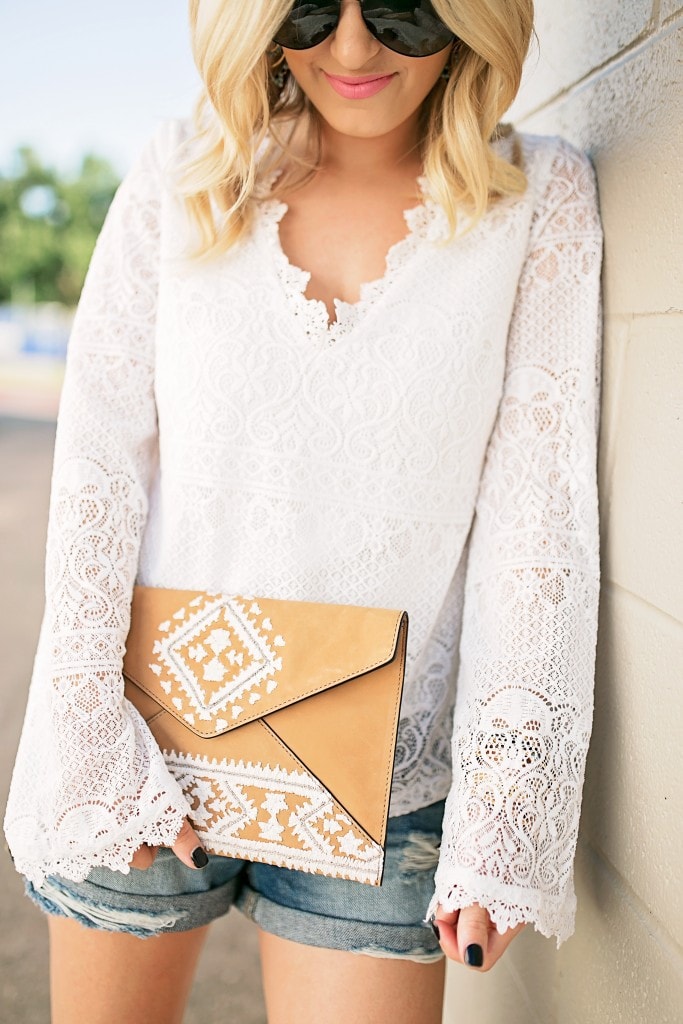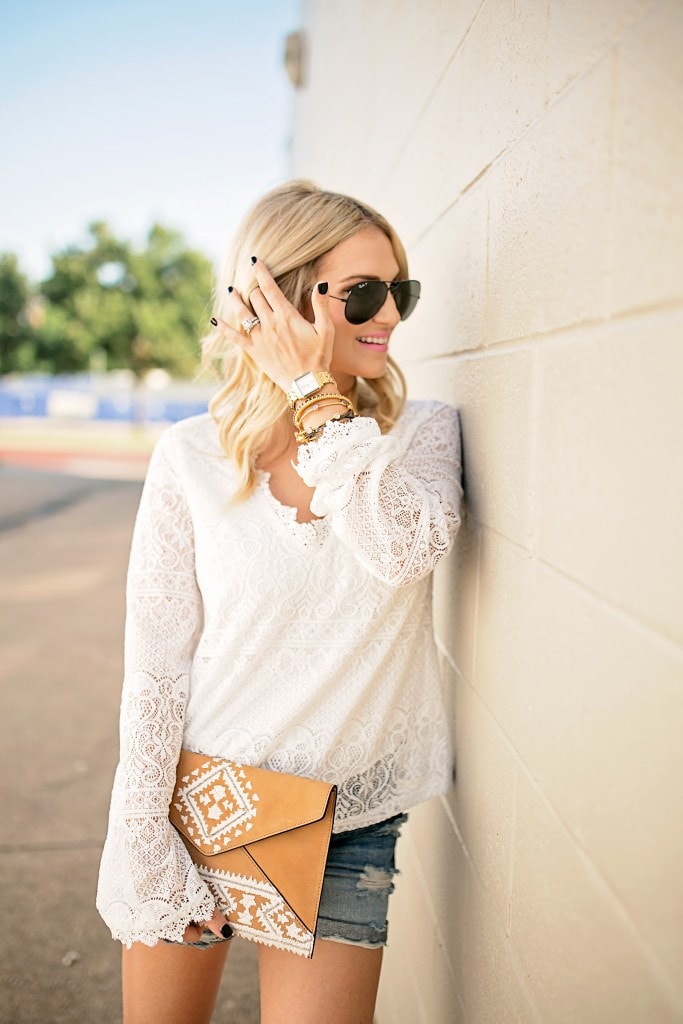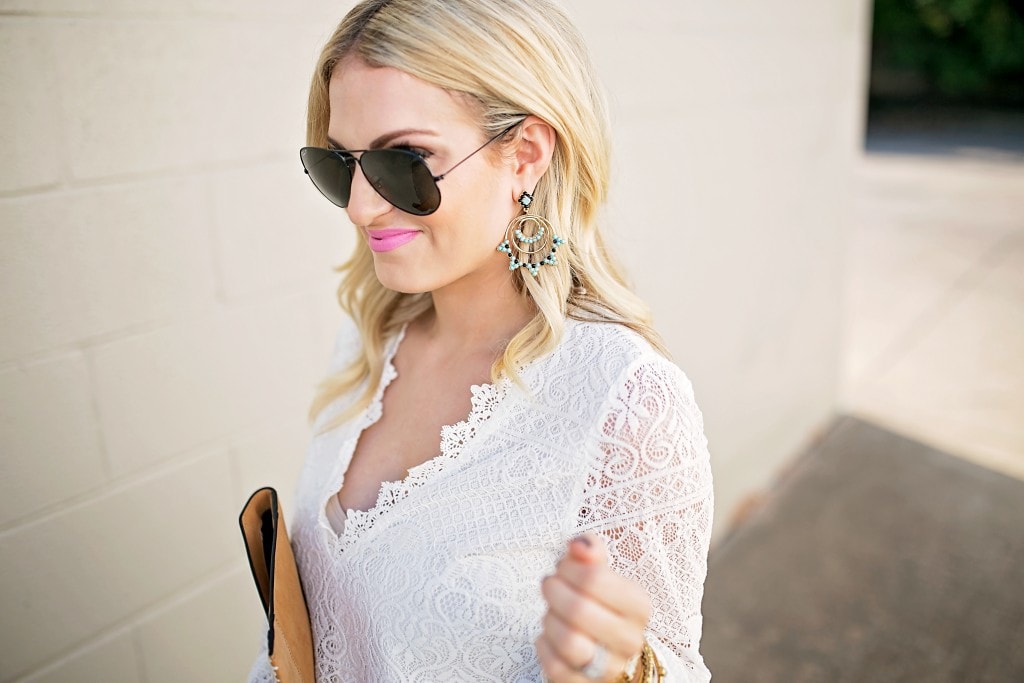 Top: Nordstrom | Bag: Rebecca Minkoff | Shorts: Shopbop | Shoes: Splendid [c/o], Here, Here | Bracelets: Julie Vos [c/o] | Earrings: Baublebar [c/o] | Watch: Kate Spade [c/o] | Lipstick: Rosa
Photography by: Angie Garcia
---
I am seriously lost for words!
I was really excited to share our news of our sweet little baby, but I had no idea the love and well wishes we would receive! I can't say thank you enough! We have read every comment, message, e-mail over the weekend and our hearts are so full from y'all. You all are so kind and we are just so incredibly grateful that y'all are celebrating with us!
Onto the clothes!
This is such a good Saturday top.
And what I mean by Saturday top is that it's easy but you don't feel like a bum, which is a win in my book!
I'll be honest, I don't love dressing up on Saturday. Maybe it's the old married lady in me or maybe it's because we dress up all week for work and meetings, but I want to be comfortable as I do married things like go to Costco and hang out with Paul. We like to take naps on Saturday and watch movies but still run errands and meet friends, so this top really allows you to do both! It's also under $70 and fits true to size, while still being a little loose like a true bell-sleeve top! I love that because you can pair with cut off jeans in the summer and still not feel too "out there."
Also, let's talk about an addiction I need to just nip in the bud right now! Blow outs.
I don't LOVE blow outs. Personally, I like to style my own hair and don't really trust someone I met 5 minutes ago to know how I like my tresses tamed. I just normally don't have the best experiences. I either end up looking like Shirley Temple [Who wants that look?! It always bewilders me when they do that.] or with hair stuck to my head. I hadn't ever gone to the Dry Bar which I know falls in line with being a cardinal sin of a girly girl. But because I've never loved blow outs at other dry bar-esque salons I thought, "Why spend the money?"
But then one day I was exhausted after a workout and Paul and I had a dinner date later so I thought, "#TreatYourSelf."
It was amazing and so then a month later [Tuesday to be exact] I scheduled another. And for a second time I was severely impressed.
So now I have a $40 addiction just as I was starting to enjoy painting my own nails. You cut one habit and find another! This is not going to be okay.
So what are your thoughts on blow outs, bell sleeves and Saturday dressing?!