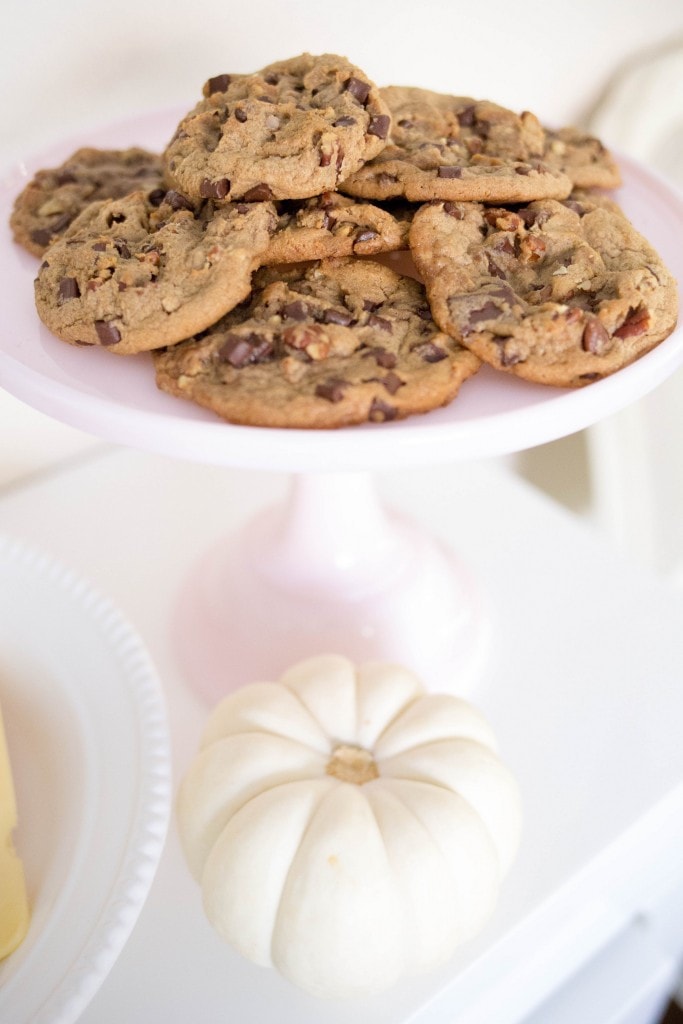 ---
I don't know what this girl is doing in Texas. Why do I not live in Utah? Because when anything remotely close to fall hits [i.e. 81 degrees in Texas] I am just the happiest person you will ever meet. Sadly, we don't experience a big fall, but I thought I would share a fun little fall to-do list so you can relish in it for as long as it lasts!
1. Add mums and pumpkins to your front porch
Seriously, need to do this! We may do it this Sunday and I'm so excited to make our front porch look a little less "summery."
2. Treat yourself to a fall candle
My favorites are Bath & Body Works Leaves or these listed below!

3. Make pumpkin bread
And don't feel bad about not sharing! 😉 
4. Wake up early on a Saturday, grab an apple cider from a coffee shop and go on a walk with your better half, family or girlfriends!
Here is my favorite fall workout attire

5. Vote!
We watched the debate on Monday night and actually ate the top of our wedding cake during it! I was so scared to eat the wedding cake, but y'all it was perfect! haha. Watch me go try to freeze every cupcake I come into contact with now…
6. Treat yourself to a few fall sweaters under $100

7. Donate your old coats and scarves to a local shelter
My friend Laura hosted a party last year and the invite said to bring your old coats as she would be donating them. It was a great reason to clean out your closet and I loved that she tied in a good cause with celebration.
8. Make Chili
9. Find the perfect every-day scarf

10. Stay under a blanket all Friday night reading a book
What do you have on your fall to-do list?! We are also working on a new pantry project this fall and I'm SO excited! Our pantry is really small because with it being an older home the water heater is in it. My dad is an engineer and it bothers him SO much for safety reasons that it is in our pantry. Anyways, with all of our home projects I've never wanted to bite the bullet and change the water heater when it was completely fine, especially after reading the Whirlpool water heater review and realizing the extra hassle it would be. A few days ago Paul and I cleaned our our kitchen cabinets to make room for baby bottles, breast milk storage containers, etc. We looked at the pantry and just said, "We've got to do it." So we are sucking it up, moving the water heater, and Paul and my dad are making a new shelving unit for the pantry which will be so helpful. The things you get excited about as an adult! Who knew I'd want a new pantry for Christmas? Who knew?
Thank you so much for reading!

Photography by: Madison Katlin