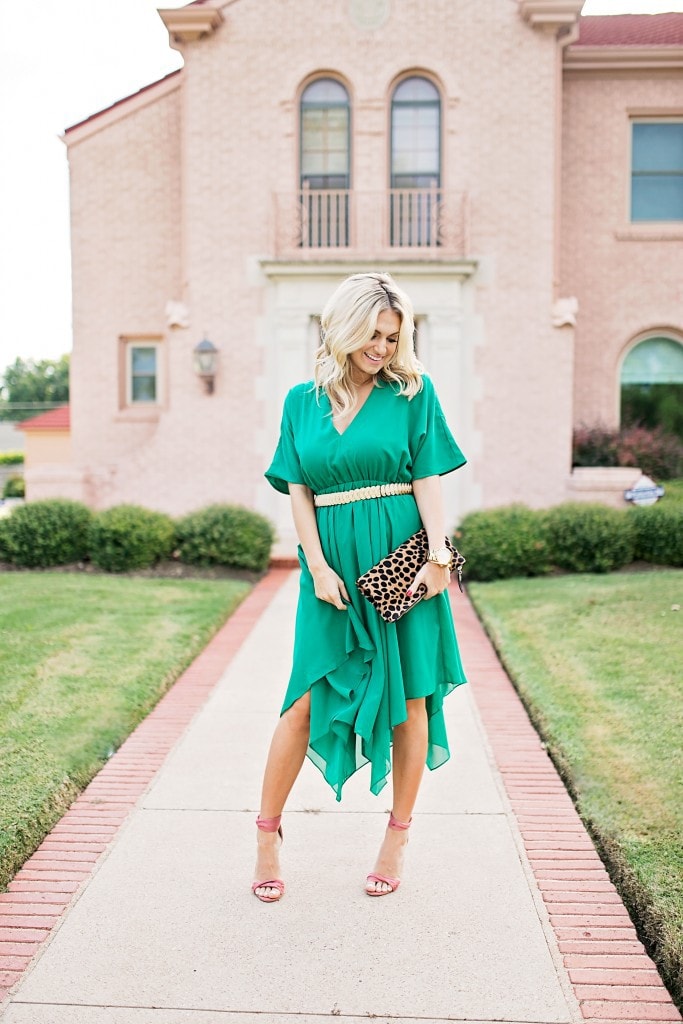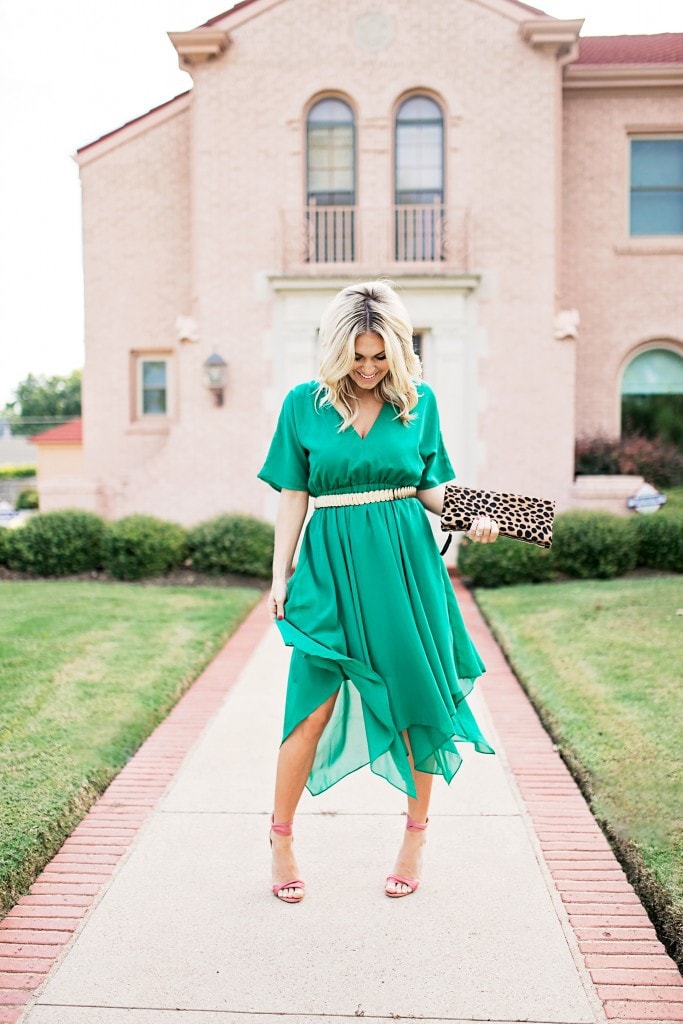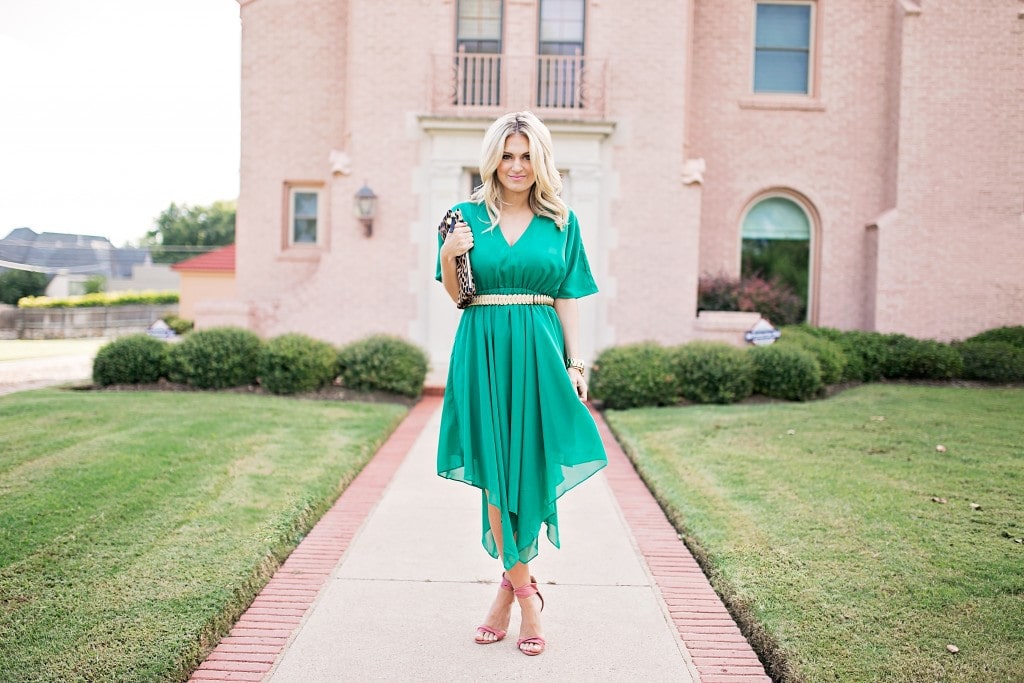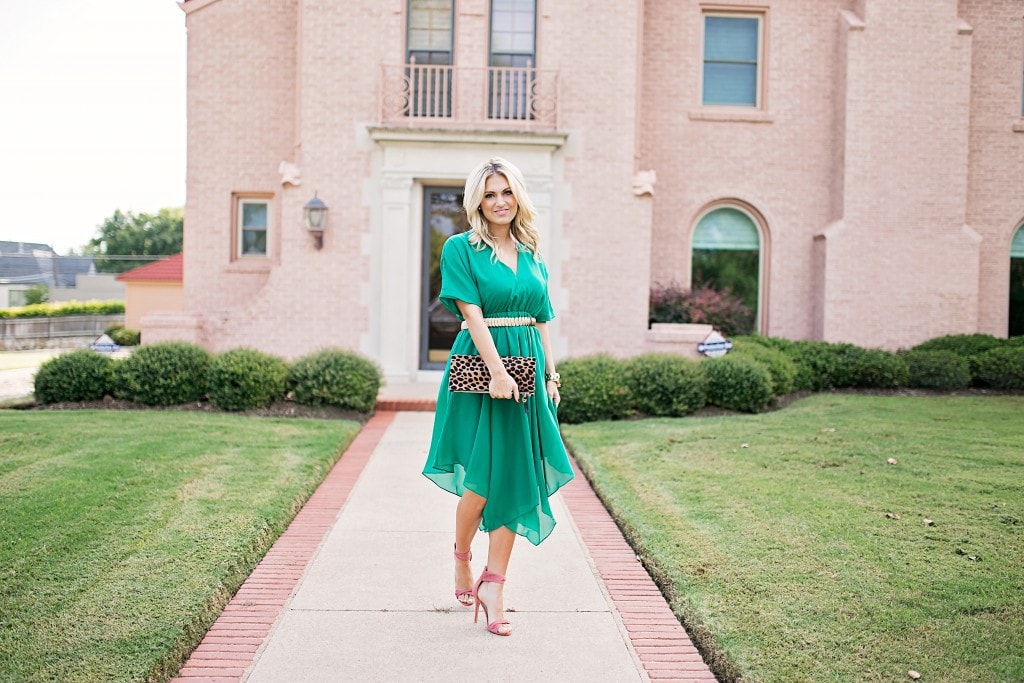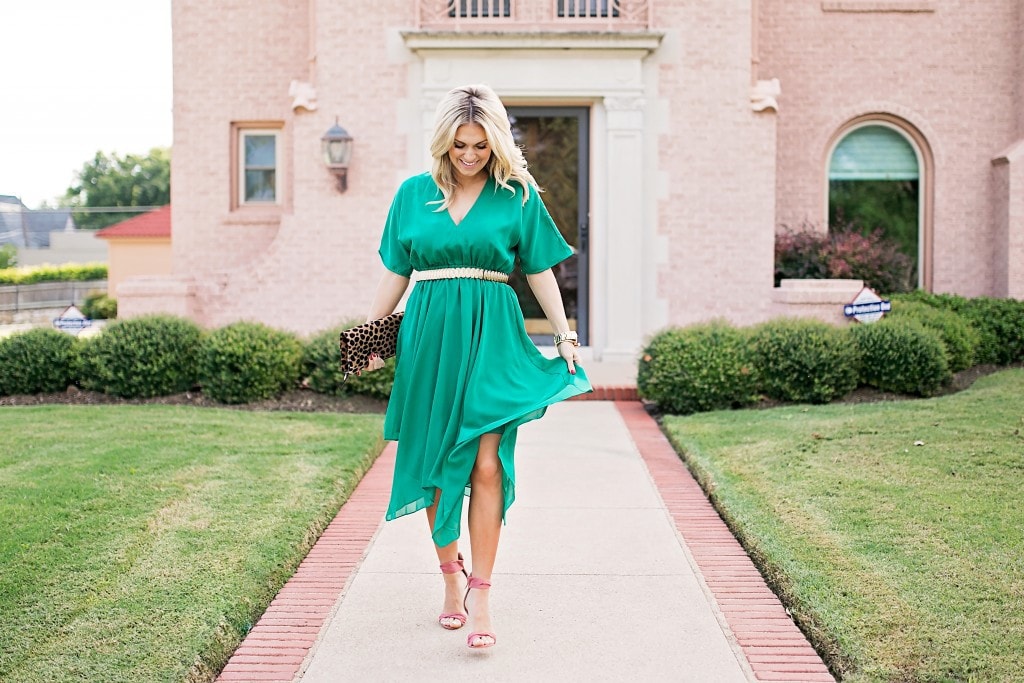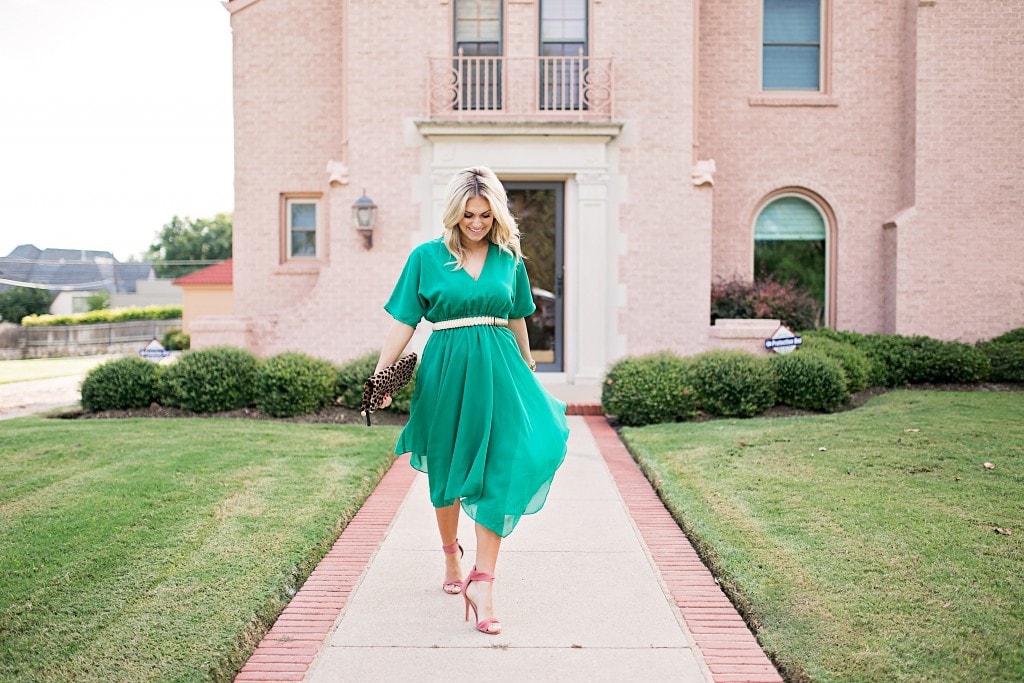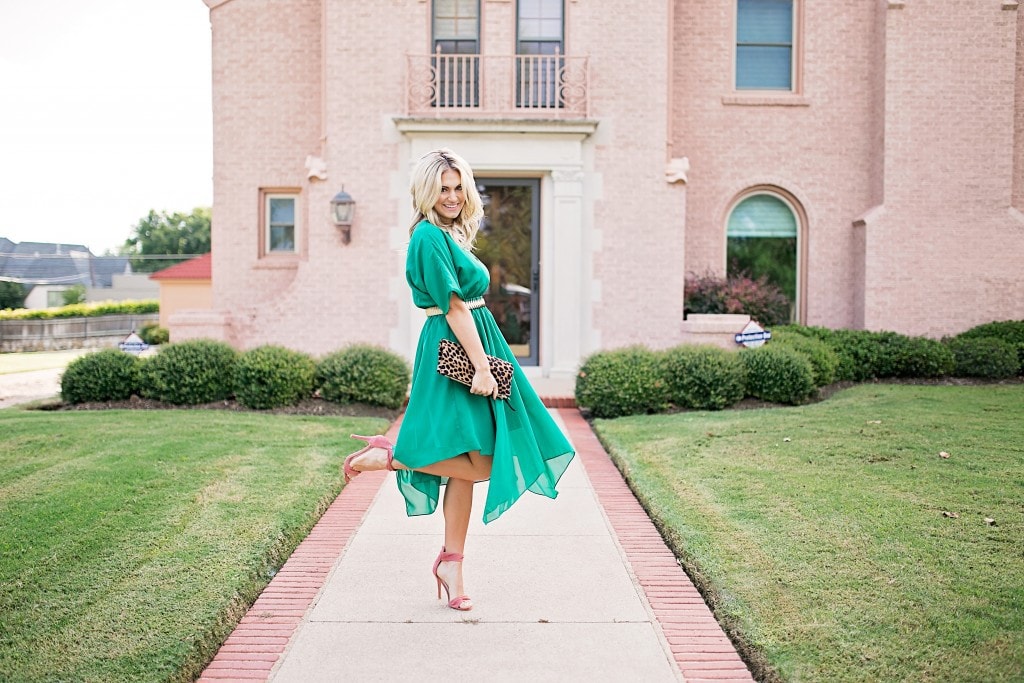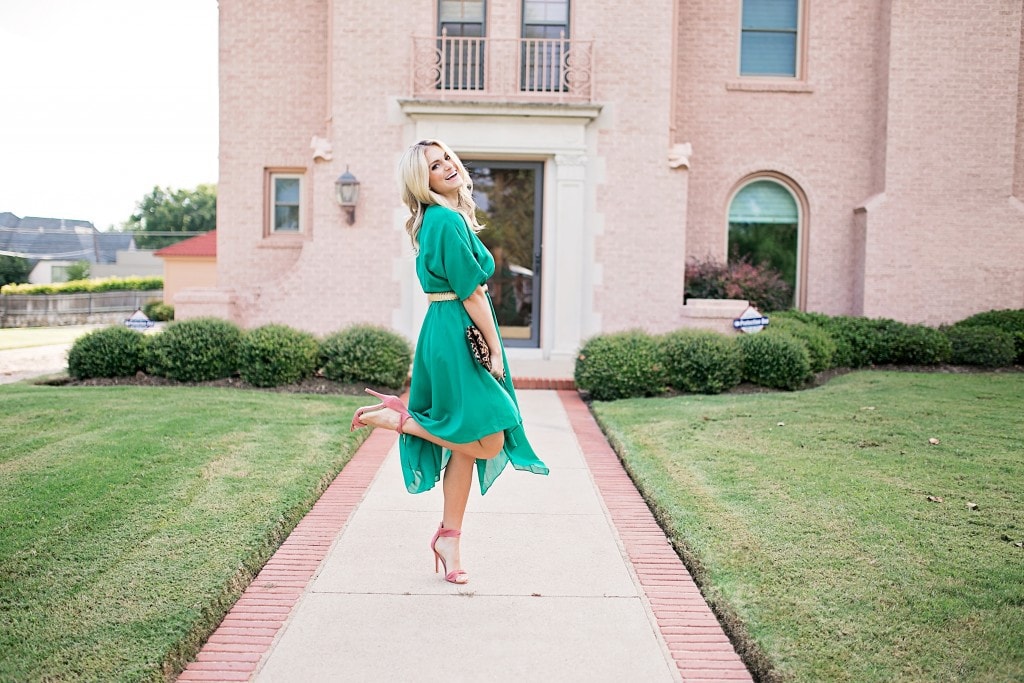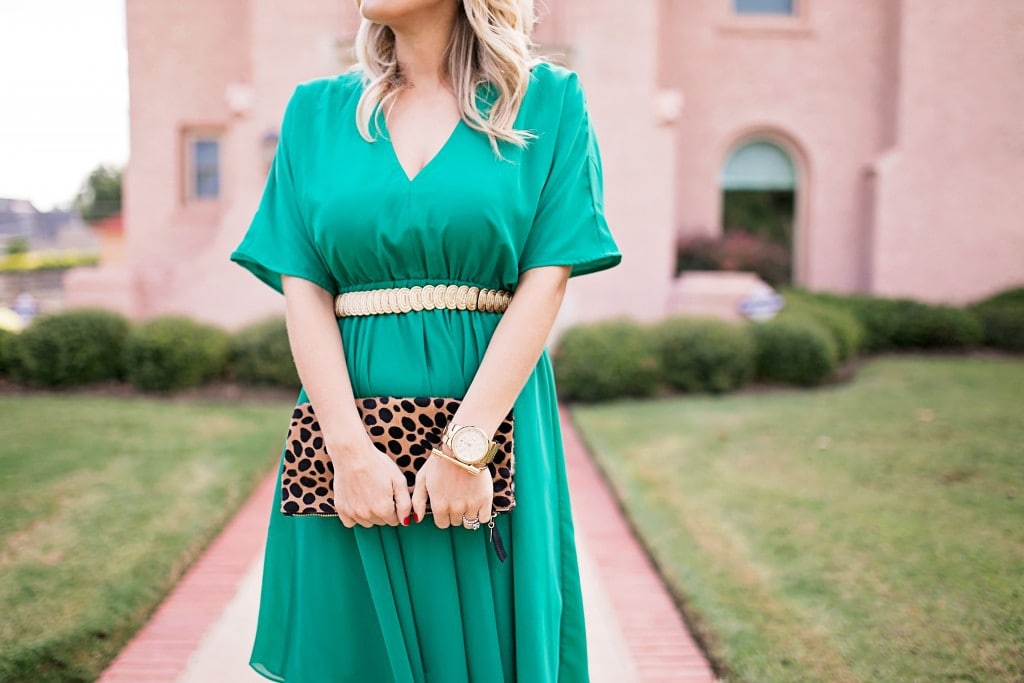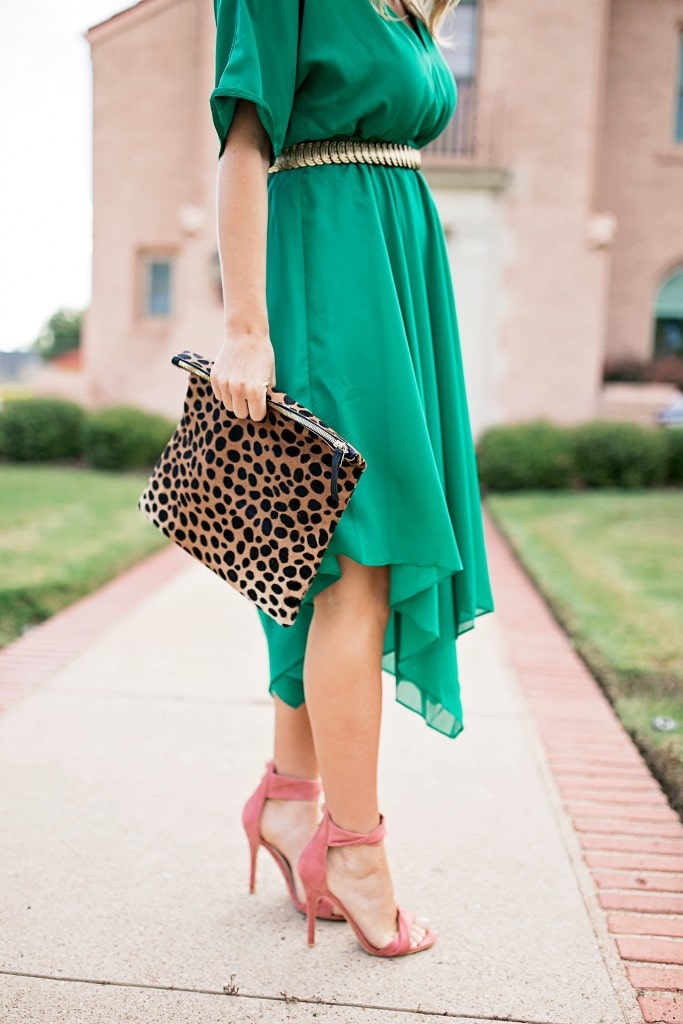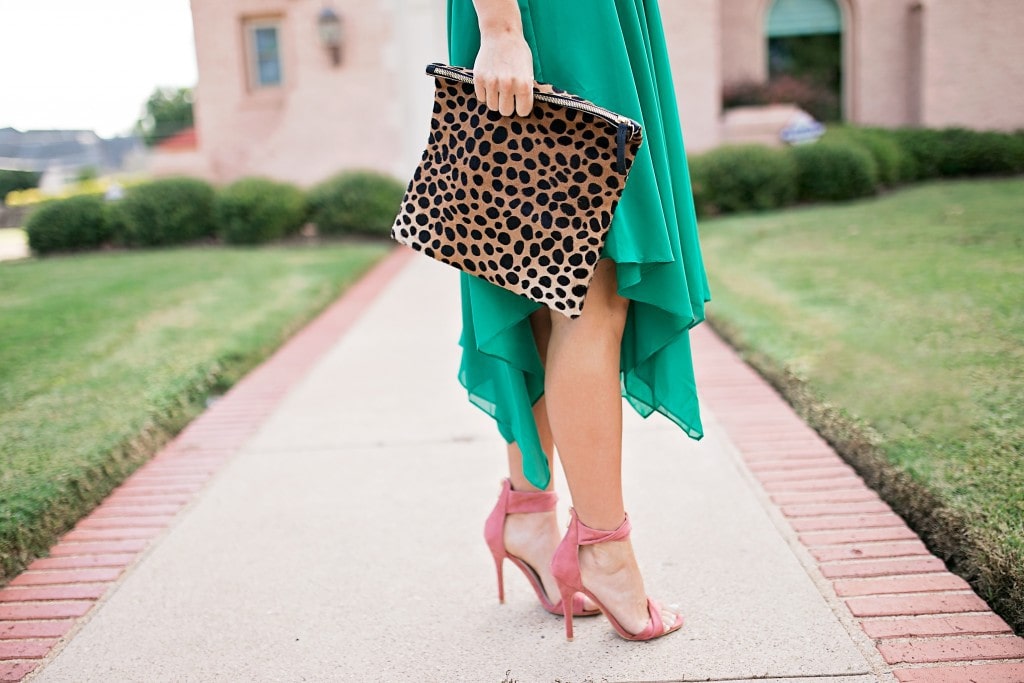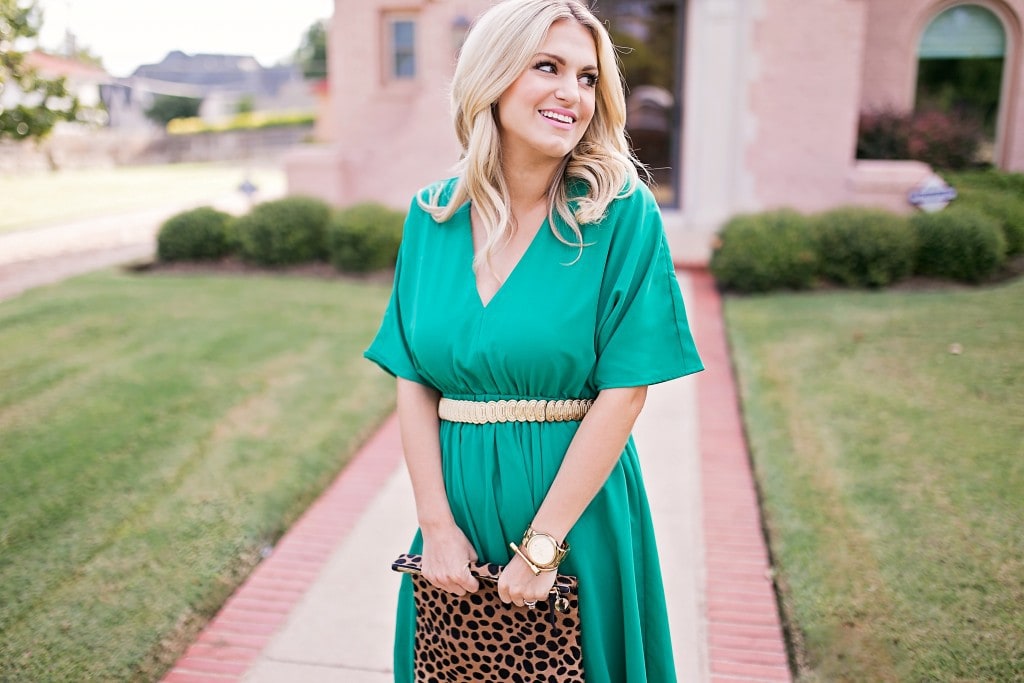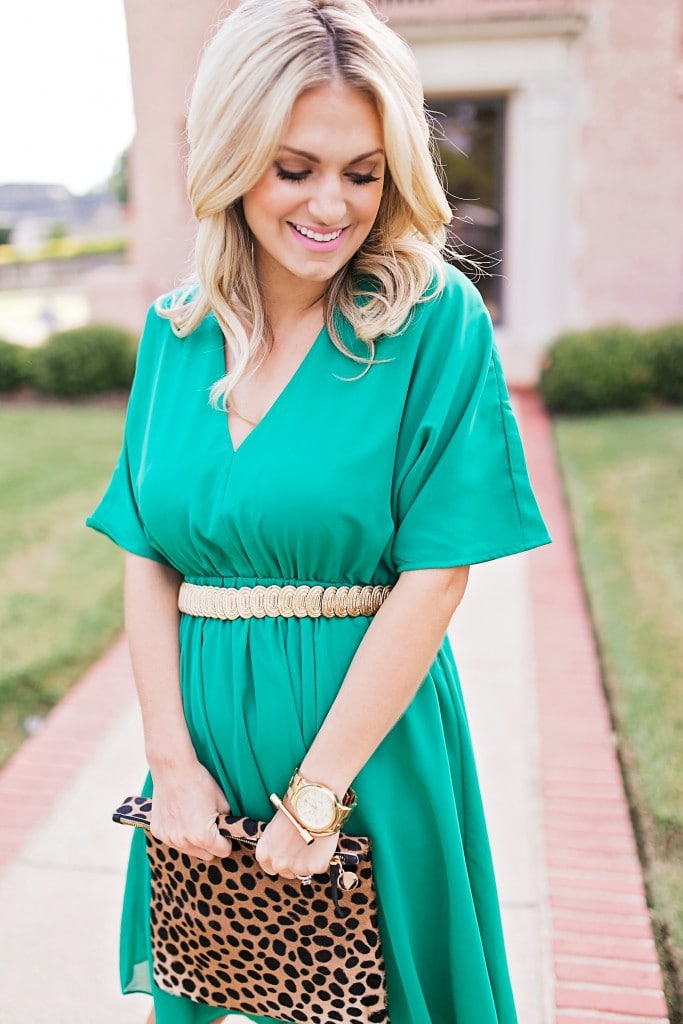 Dress: ModCloth [c/o] [size S] | Shoes: ModCloth [TTS] [c/o] | Belt: Vintage | Clutch: Clare V., Dupe
Photography by: Angie Garcia
---
Um hi. Real life moment above. My belt was falling and I didn't even know. So, just go ahead and ignore the fact the belt should be on the actual belt line! haha! At least I'm keeping it real? Or that's what we can call it… 😉
Another honest moment, we have so many weddings this fall and I've been really nervous about shopping for them! Being a first-time mom, I've had no clue what my bump would do and how it would grow. But I haven't wanted to necessarily change my personal style, nor do I think I need to. I've shared before that I love ModCloth for wedding looks [see this past post!] and so I started searching for a few fall weddings we have coming up.
I found this green dress and was completely smitten! I think one of my favorite parts about ModCloth is that their inventory isn't married to just one body type. If you are naturally, really thin this dress is amazing. If you are pregnant like me and have no clue what size you'll be next week, it works perfectly. If you've got curves, it accentuates them in the most beautiful way! It does run larger, I'm wearing a size S here and so if you are my size when I'm not pregnant go for the XS. If you are in between sizes, size down! Something about the hemline and the sleeves makes you feel really chic and yet not overdone. I paired it with the most romantic shade of blush heels as well! And this dress may be coming in handy for another wedding unintentionally, let me explain…
I'm throwing a bridal shower for one of my besties tomorrow and we have had a little nerve-wracking moment over my bridesmaids dress. I ordered my dress before I was pregnant and I told her we were trying, but I wasn't pregnant so I just assumed it would take us a lot longer to get pregnant. I have endometriosis so it can take years to get pregnant and I just assumed that was the case for me. I ordered my normal size. Then we were really fortunate and one month later I was pregnant! Lindsey and I went to the bridal shop and they said I couldn't order a new size [something about the dyes not matching? I'm not sure.] but they swore up and down they could alter the dress to work. They said this happens all the time with married bridesmaids so we shall see! haha. I was so nervous because I didn't want Lindsey to be worried. So I kept telling her, "It will be totally fine! If anything, I don't have to walk down the aisle. Seriously!" So if all else fails, maybe I'll wear this and just be the bridesmaid on the sidelines in green. But Lindsey, if you are reading this, I PROMISE they will make the dress work. I'll sew it myself if need be. 😉
So honest and nerve-wracking moments aside, another reason I'm so excited to share another fall wedding dress option with you is because I've partnered with ModCloth to give a reader a $150 gift card! If you head to my Instagram later today I'll be sharing the giveaway and the winner will be announced early October! If you're a bride and not a bridesmaid, check out their wedding shop to see options for you! This is so stunning for a fall/winter bridal shower!
Good luck to all who enter and I hope you have the best weekend! Any wedding-related plans like parties or showers?!

In partnership with ModCloth. All opinions are my own!