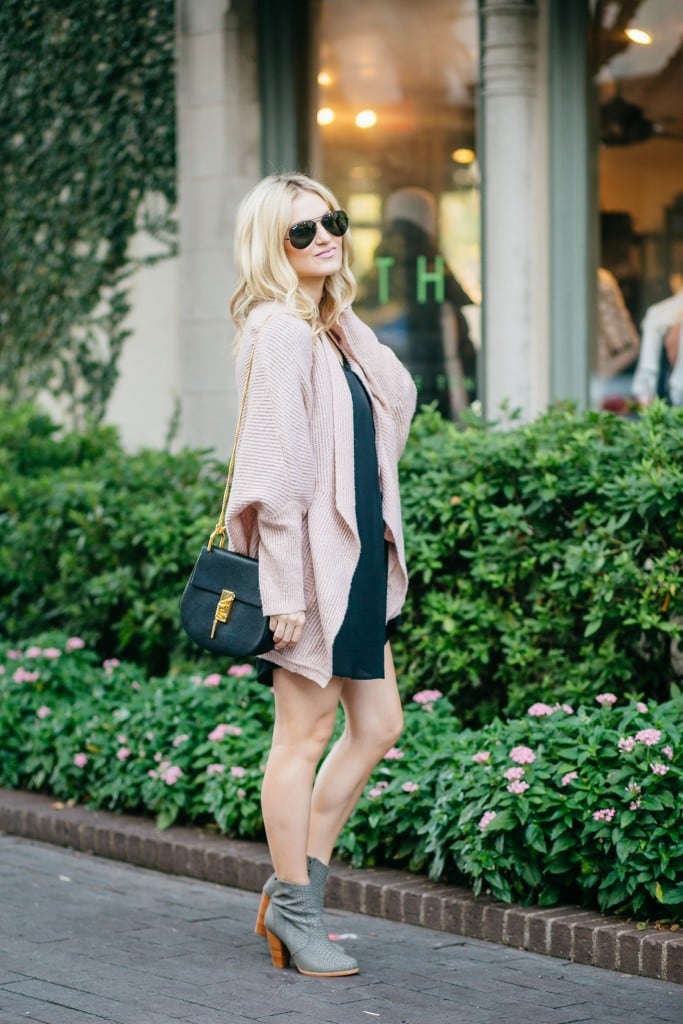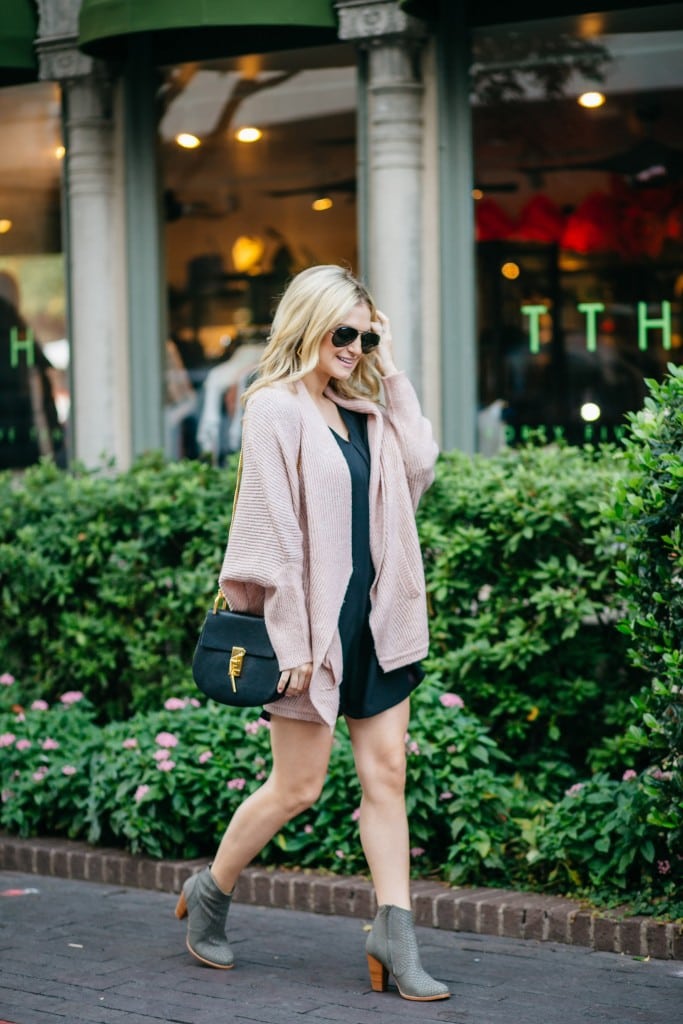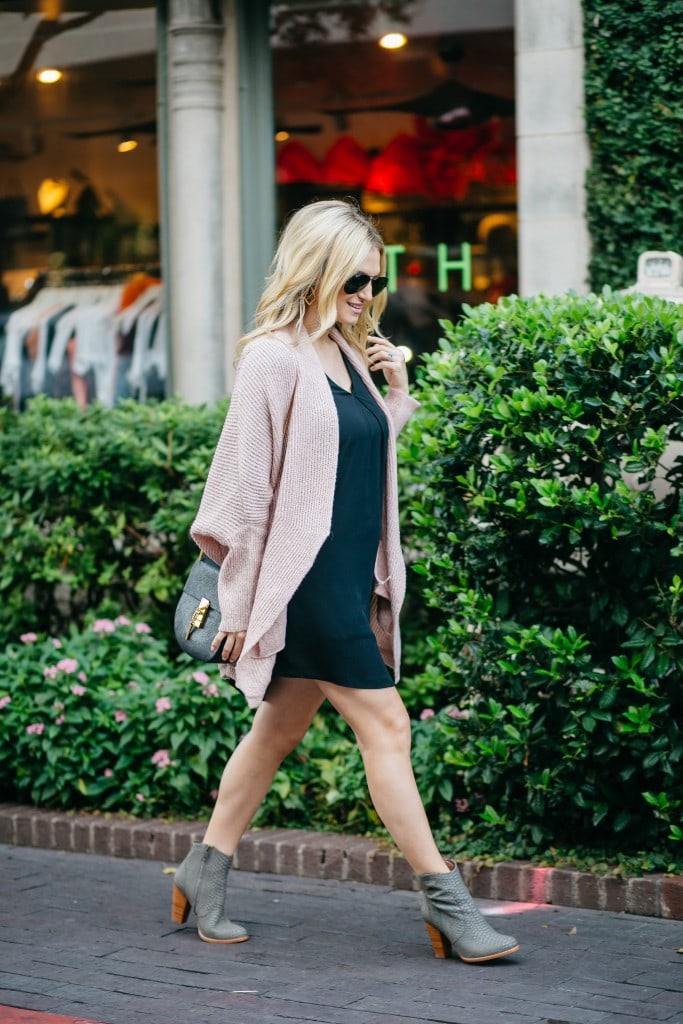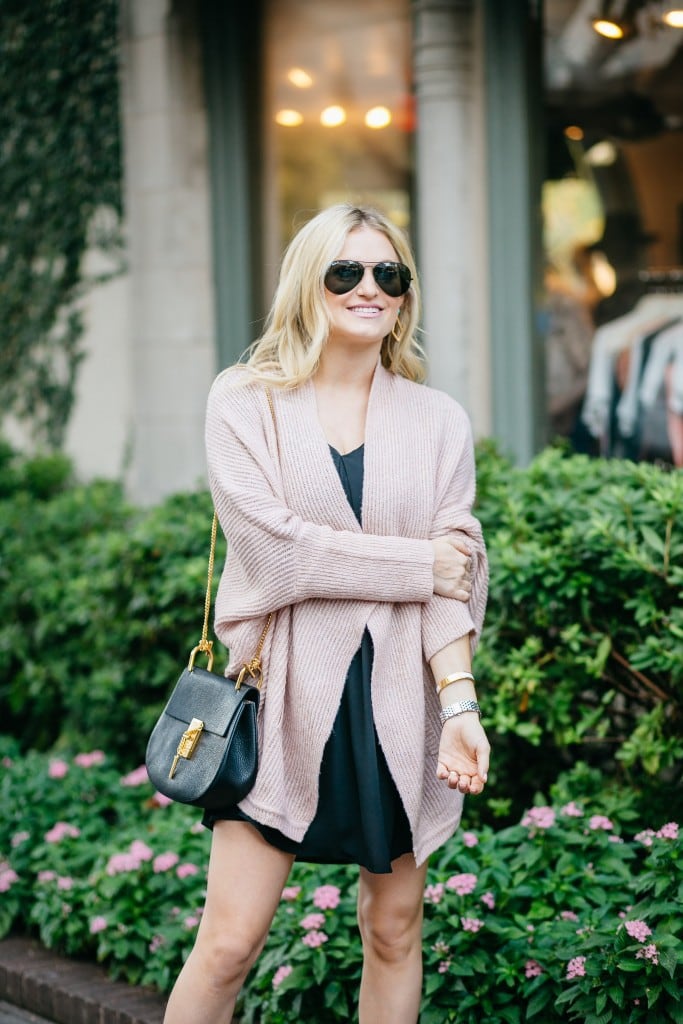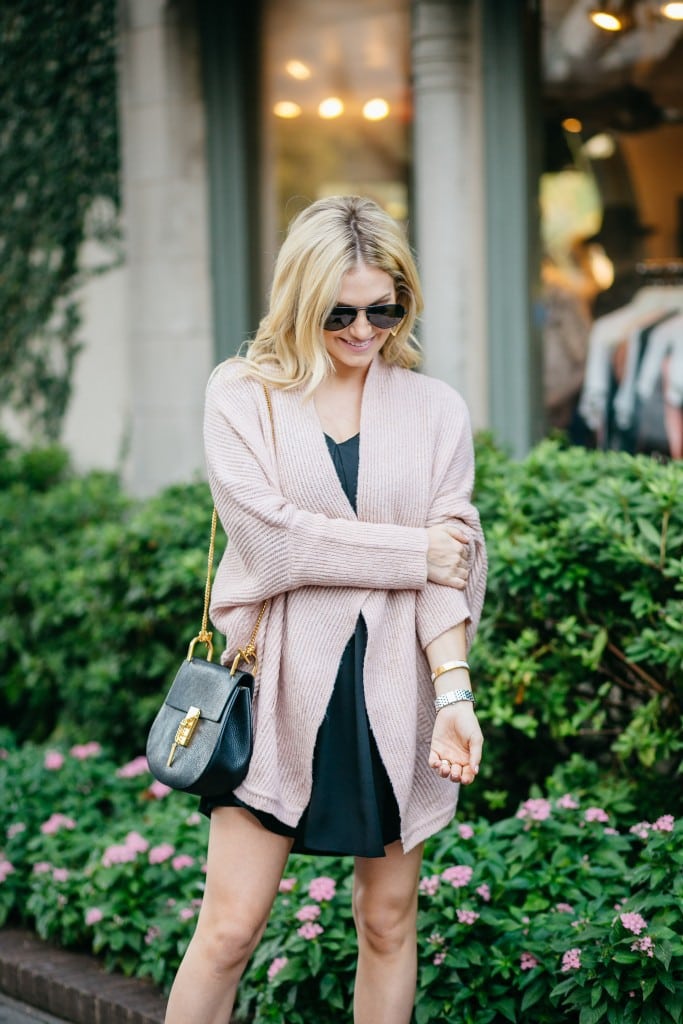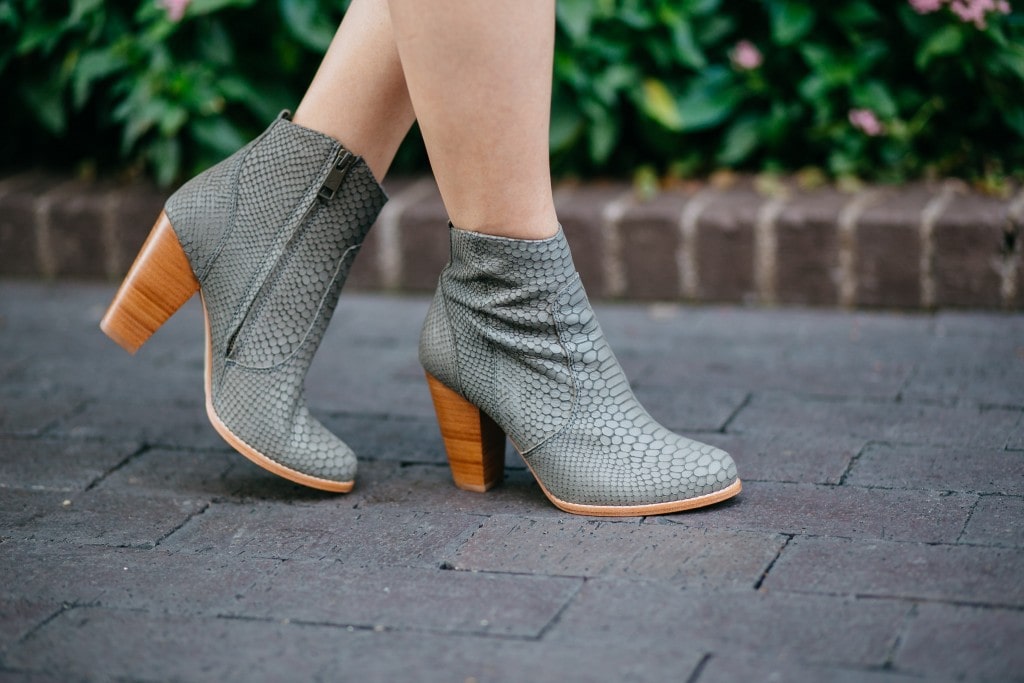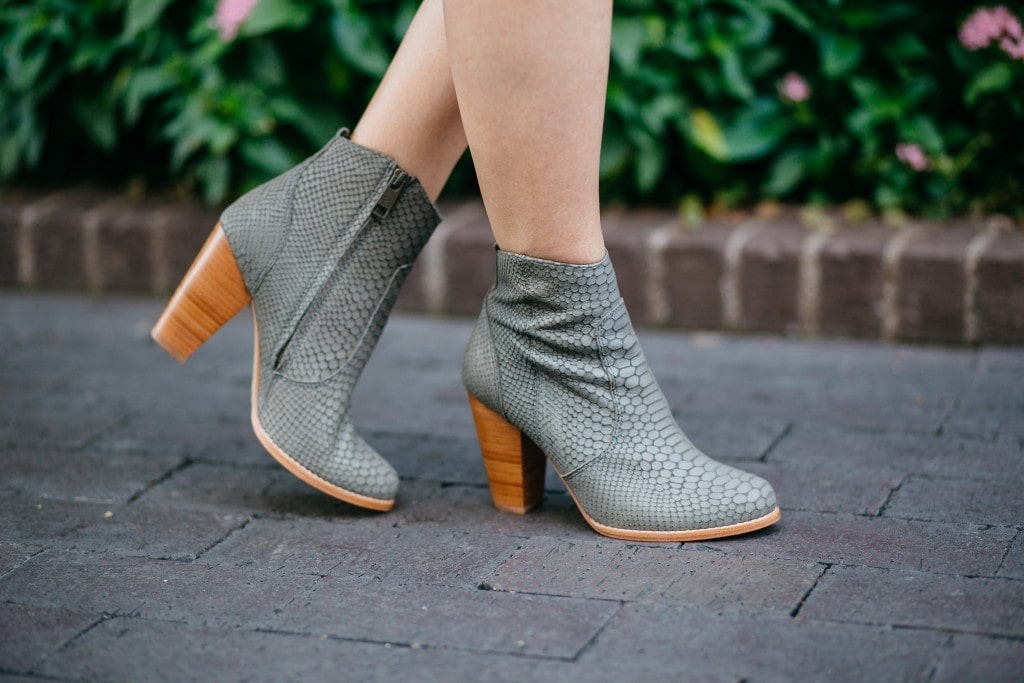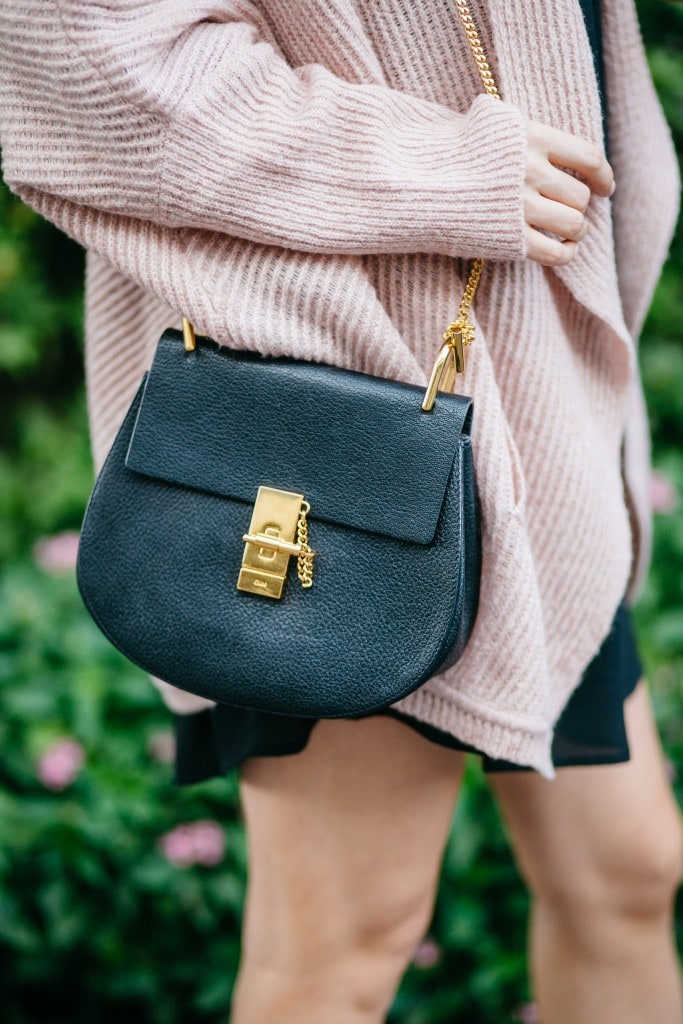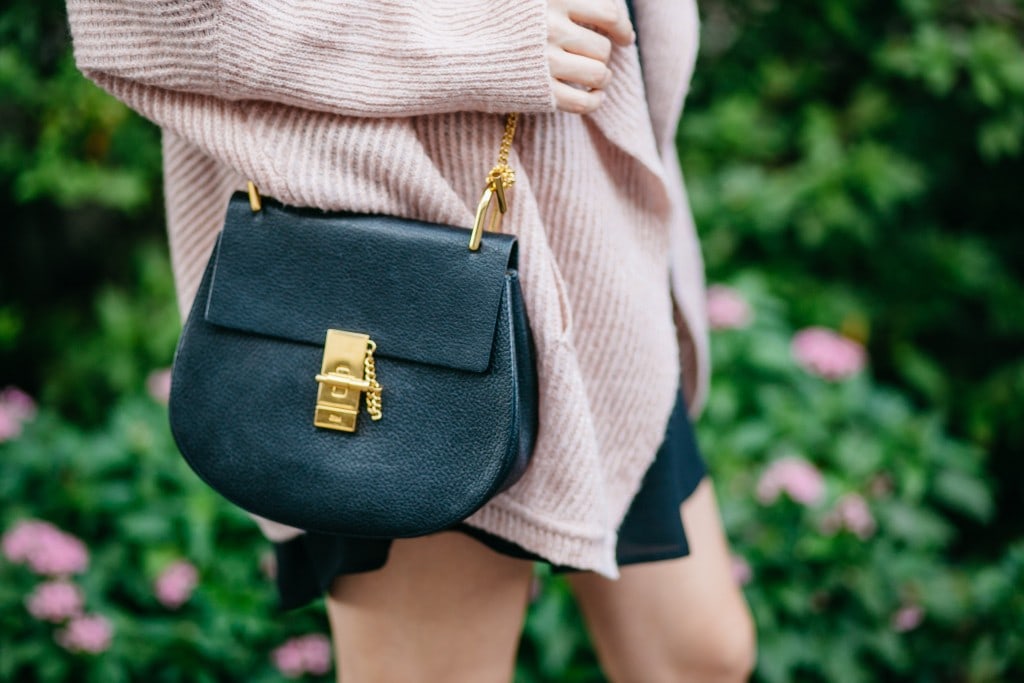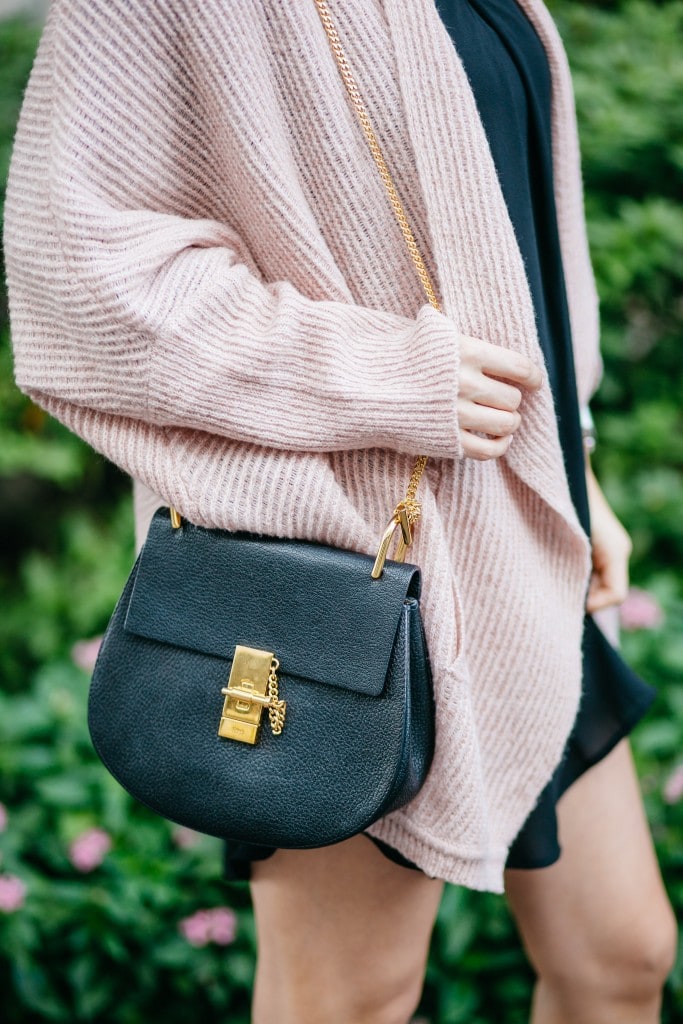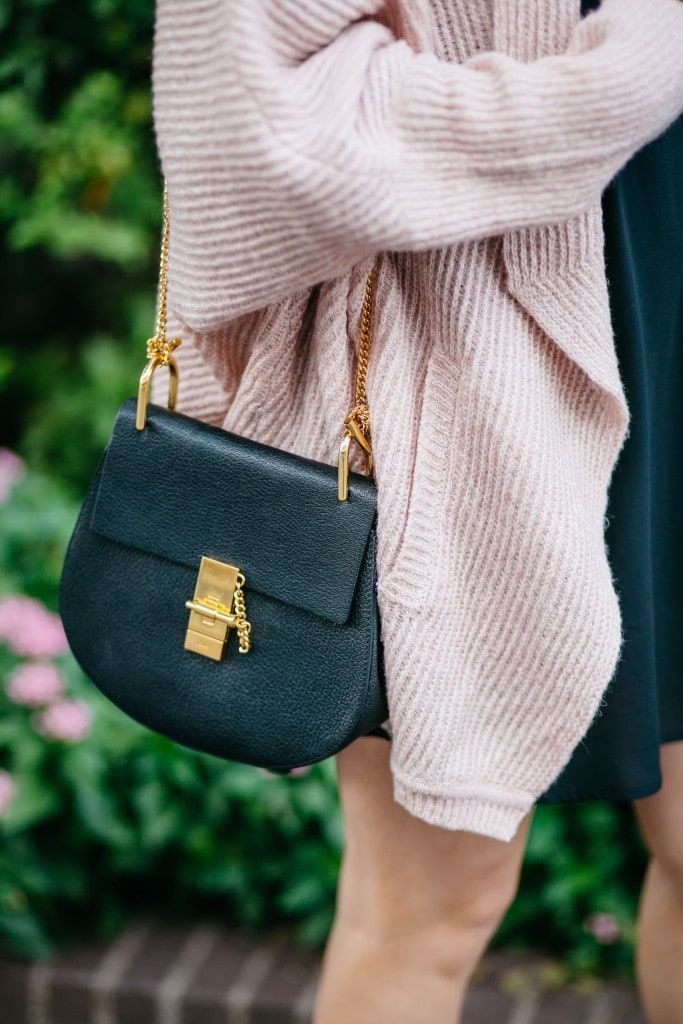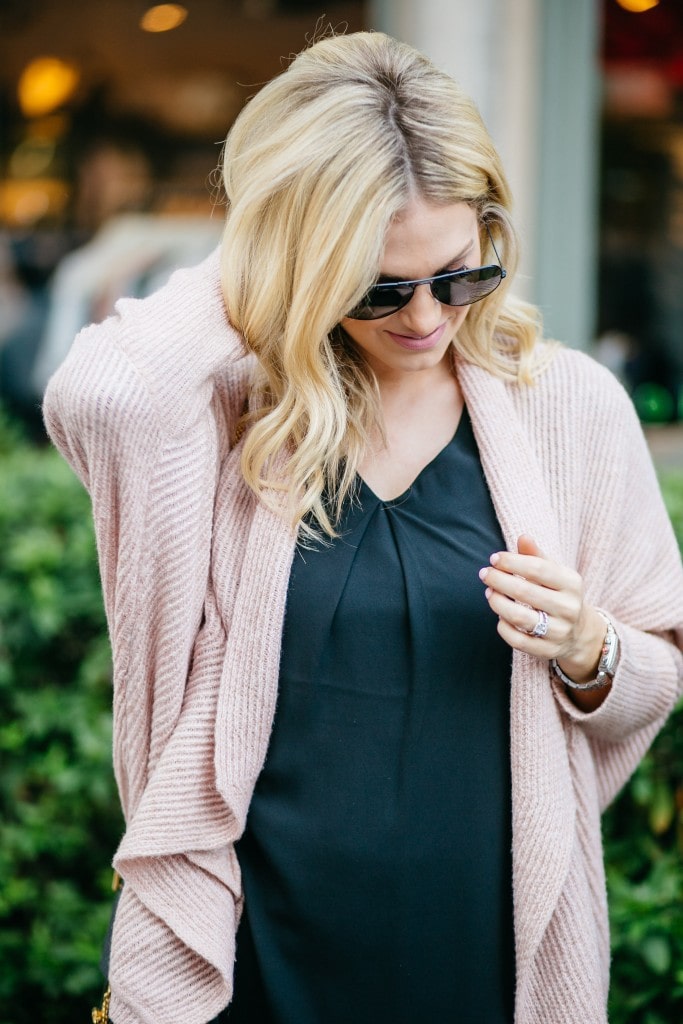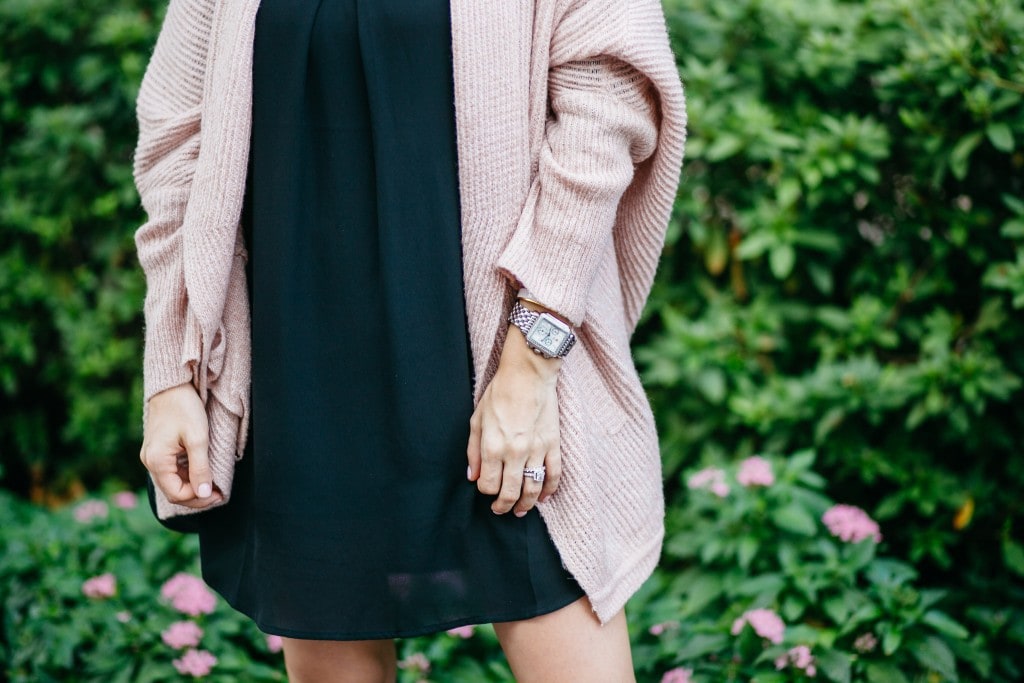 Dress: Nordstrom | Sweater: Anthropologie [wearing size s, oversized fit] | Boots: Nordstrom Rack | Bag: Chloe, Dupe | Lipstick: Bite the Bullet
Photography by: Beckley Co
---
Happy fall! Technically, yesterday was the start to fall and we celebrated by taking a cooking class at Sur La Table. Paul and I actually did it for our second date and I HATED it. I barely knew him, I was nervous and the last thing I wanted to do was finely chop herbs while getting to know him and making small talk with the couple at the table we were cooking at. It was an introvert's worst nightmare. haha. But last night was so much fun as we did it with another couple friend. We made pumpkin everything! Pumpkin risotto. Chicken with pumpkin seed tomatillo sauce. Spiced pumpkin ice cream. Baked pumpkin doughnuts with buttermilk glaze. It's on the pricier side for a date night, but it's really fun to do with a new season to learn new things to make each week.
I shared this dress on instagram this week and love how it is under $50 and comes in so many colors! It's an easy way to dress for fall, even when Texas weather feels like the middle of July. This sweater I wear day-in and day-out on snapchat and I always get so many questions so I had to throw it on last week while we were headed to brunch. It's such an easy layering piece and oversized so it pairs well with anything from workout clothes to a dress.
And now for the Friday Frills to read, browse, peruse and shop over the weekend!
1. Tory Burch Fall Sale
What better way to celebrate fall than by getting a new handbag or starting your Christmas shopping early! Tory Burch is having their fall sale! If you spend $250 or more you get 30% off with code FALL16 at checkout! I pulled the pieces I love below.

2. Favorite Shops for 20-somethings
I get lot's of e-mails from 20-somethings asking about unique stores that they can shop at and find clothing at more affordable prices! Here is a list of 5 places [other than my BFF, Nordstrom] you can shop!
You have to really browse as sizes sell out quickly, but you can find so many gems!

I shopped here in college for the most part, and yes you can shop online! These pieces sell out really quickly as well.

Tobi does sell some dresses that I'm like, "Ehhh, that's a little too itty bitty for a lady" but they are my favorite for fall! I also LOVE their skorts for sumer.

I love River Island because you can find work pieces as well as price-conscientious dresses!

This is one of the more affordable options and I'm loving all their sweater dresses for fall!

3. If You Liked Girl on the Train
I love really suspenseful books and so this list from The Every Girl is guiding my next book purchase!
4. An Affordable Bar Cart
With the launch of fall home items at Target, they brought out such a great bar cart! It is only $129 and I think it really embraces both masculine and feminine style for those that live with their other half. It has wood details for him and gold accents for her. Shop it here.
5. Baby Hellman Buys
We are halfway through our pregnancy! How has this happened?! Oh so many emotions! I am so excited. I mean, I count down until February. We may or may not have 138 days left. 😉
But in all seriousness, nesting of course hasn't started [that happens towards the end for most ladies], but my to-do lists are growing. I've made an appointment to meet with her pediatrician. Her room is painted. Furniture ordered. Hospital tour booked. CPR class scheduled. Birthing class enrolled. And I really do want to organize everything I'm just waiting on that burst of insane energy to do so! In the mean time, I thought I would share what we have purchased so far for her room, diaper bag included!

Do you have any fun plans this weekend? We are getting lots of rain but I've also got to get lots of blog shoots in so we will see how that goes. 😉 Monday is our anniversary and so Sunday night we are going to Dallas to stay at my favorite hotel, The Joule, and celebrate! Thank you so much for reading!