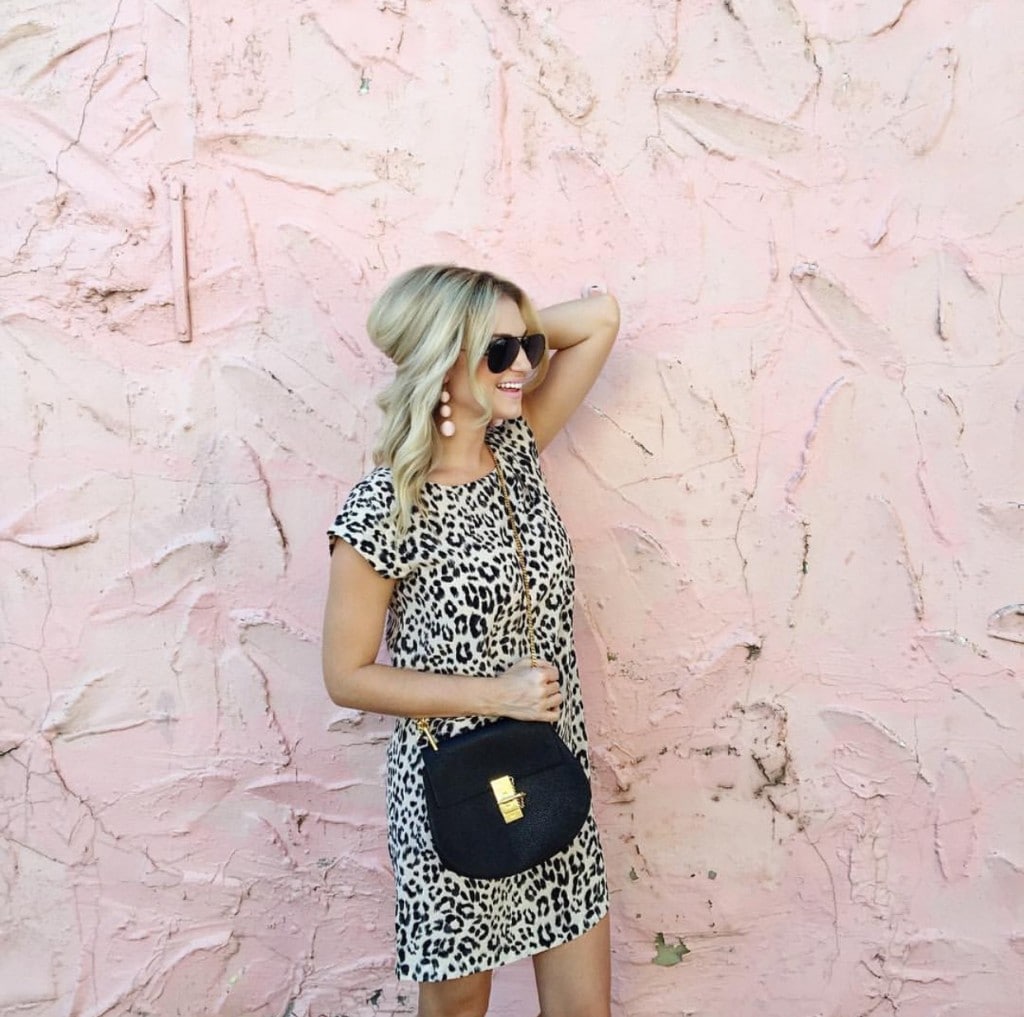 Joie Dress | Chloe Bag, Dupe | Baublebar Earrings [c/o] | Valentino Flats [c/o]

I hope you are enjoying your Labor Day! Paul and I still have to do a few shoots for some exciting projects that came our way a little last minute, but whenever Paul shoots with me it never feels like work so I know we will have fun. We've got so much stuff coming up in September that I hope you love, here is a little sneak peek!
How I pack for fashion week and tips for caring for designer items while traveling!
Another edition of "What's in My Bag?"
Baby Hellman's gender announcement! What do you think, blue or pink?!
My favorite gift to give a bride for all you bridesmaids and MOH's!
Tricks to building your jewelry box
Work wear [and this is for you corporate girls!]. I always feel so bad because I do more business casual looks, so I'll have some options if you need to be dressier!
A typical day in my work life!
Hosting Tips & Tricks
What to wear to a fall wedding
Between fashion week, shooting lots of content and celebrating our anniversary, I'm also hoping I can get my act together and make decisions on the nursery. I know a few of the products I want to go with take about 10 weeks to ship, so I seriously need to decide what I want to do. But I'm pregnant, so I look at a glider and then I cry thinking about how excited and thankful I am to rock our sweet baby. And then between the tears I can't decide if I want natural linen or oatmeal linen and I give up! haha.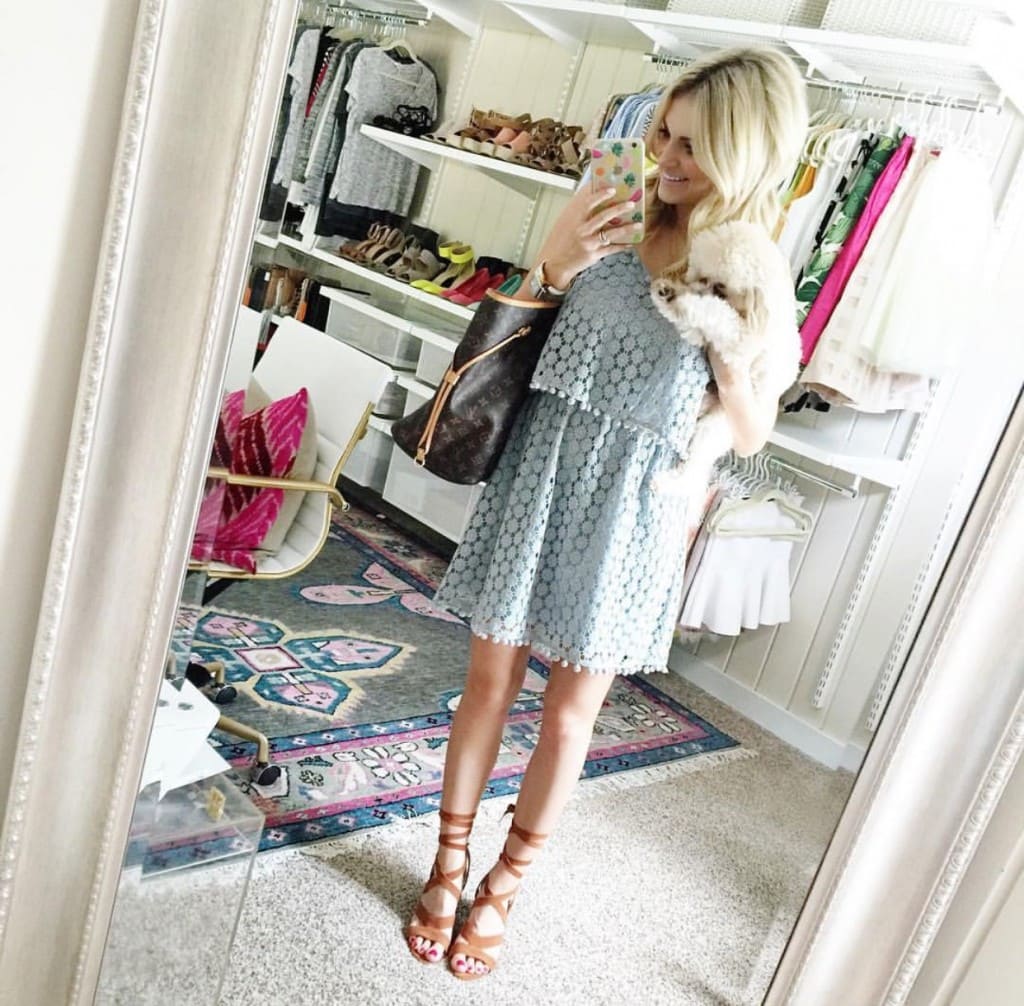 Tularosa Dress, Similar Style | Sole Society Shoes [c/o], More Sizes | Neverfull, Similar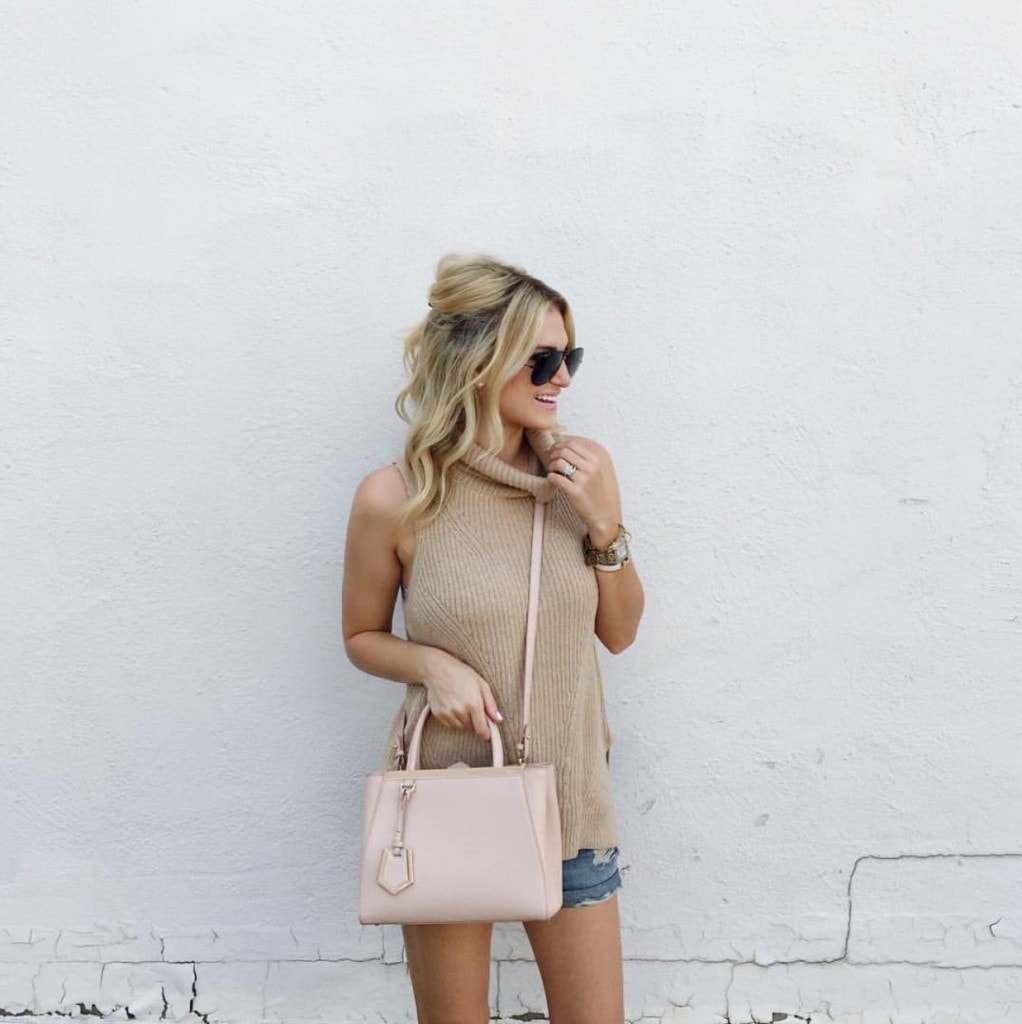 Anthropologie Sweater | Joe's Jeans Shorts | Fendi Purse, Similar | Bracelets

This sweater is my FAVORITE top I've bought this season [if we are calling pre-fall a season! 😉 ]. I'm wearing a small and it can definitely cover a baby bump, but it also isn't oversized by any means. During all this rain we have been having I've paired it with my favorite shorts and I can't wait to pair it with faux leather leggings.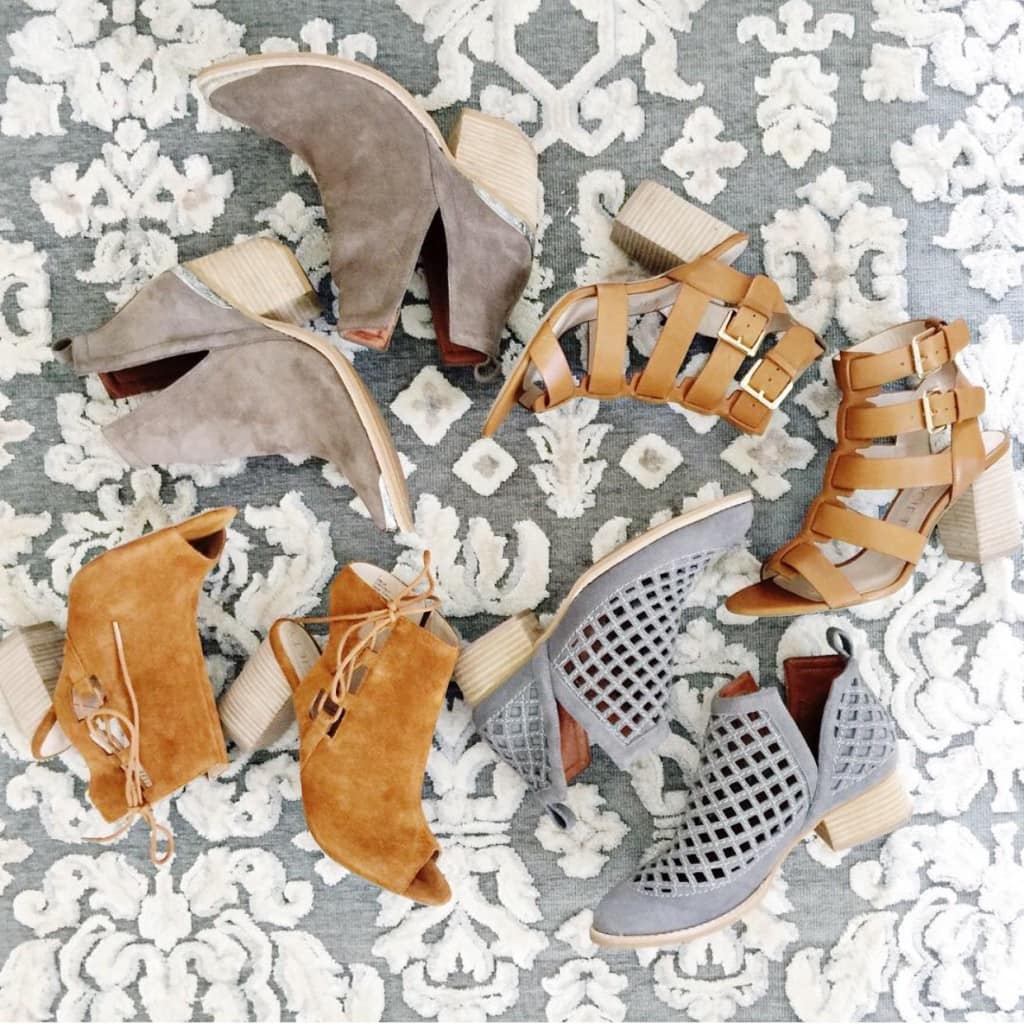 Taupe Booties | Sandals | Gray Booties | Lace-up booties | Rug [c/o]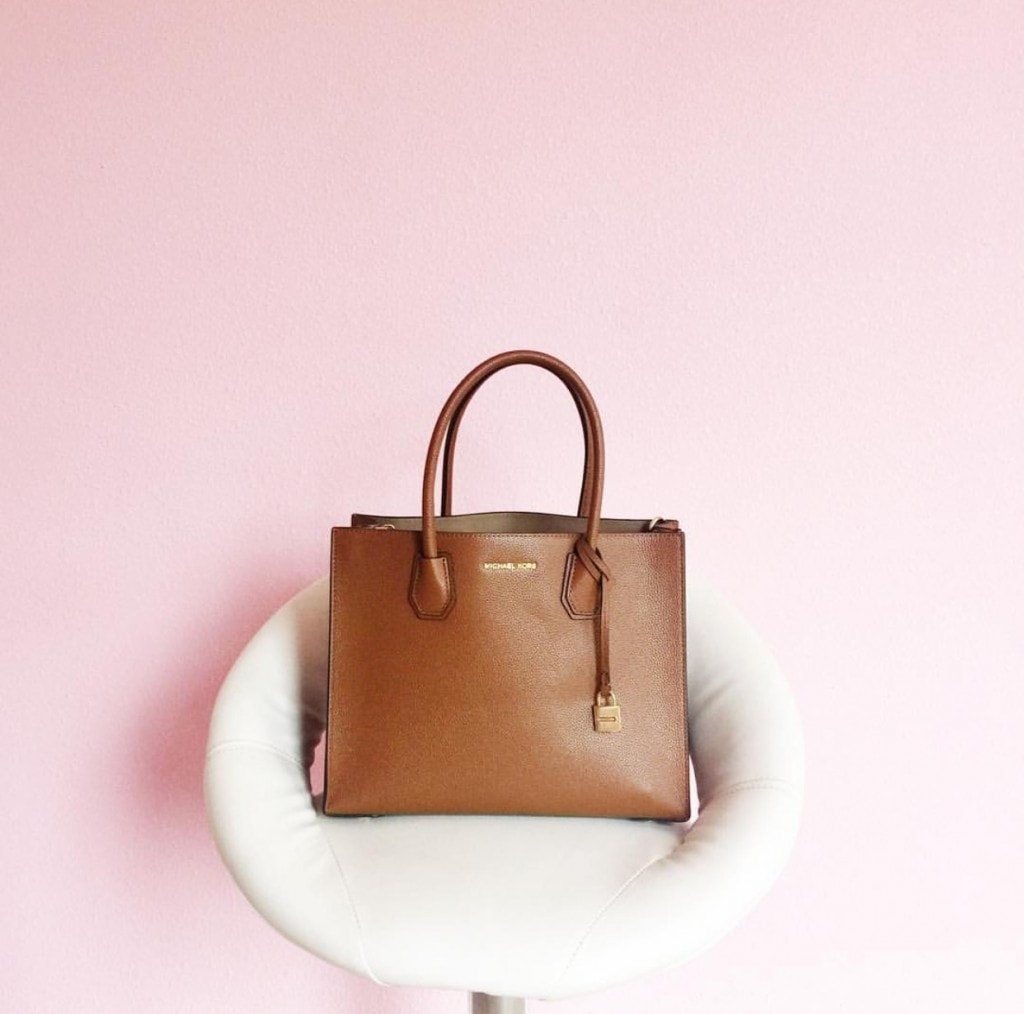 I always try to incorporate pieces that could fit any budget, because there are so many different girls that read this blog which honestly makes me so happy! When I get e-mails that ask for polar opposite things it excites me to know that I have a challenge to find numerous options for them. I'll get e-mails asking for more budget friendly items and I get the same amount of e-mails from girls asking for more "splurge-worthy" items. Lately, I felt as if I had provided both of those types of bags. I've shared my favorite designer splurges and I've also shared my favorite Sole Society bags that are under $100! [See my Snapchat sidebar to know the ones I'm talking about!] But I was thinking, "Am I finding bags that fit the budget for a girl that wants to spend $2-300? That was in the back of my mind and then as I was walking around  few stores about a month ago I saw this bag. I've shared before that I hadn't really looked at Michael Kors bags a lot just because they can look the same. However, I had to take a double take. This bag was in the MK window but I thought, "What designer is that?!" The classic shape and gold lock detail stood out to me so much. I also love that it was an option if you don't like flashy bags or anything with a logo on it! I went home, thought about it for a few days and had to go back. It's the perfect bag for when I need something with a classic silhouette and when I need something that won't take away from my outfit.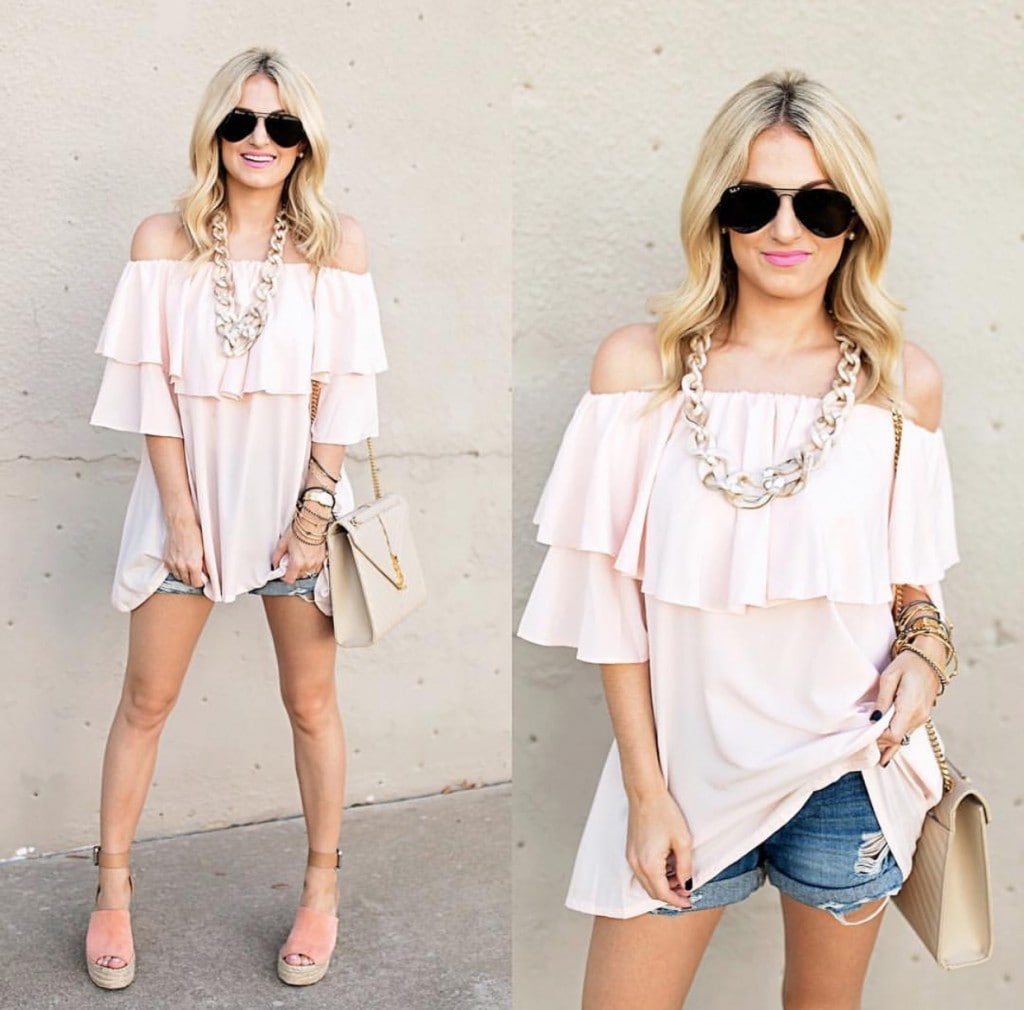 Chicwish Top [c/o] | Baublebar Necklace [c/o] | Shorts | Wedges | YSL Bag, Dupe | Watch [c/o]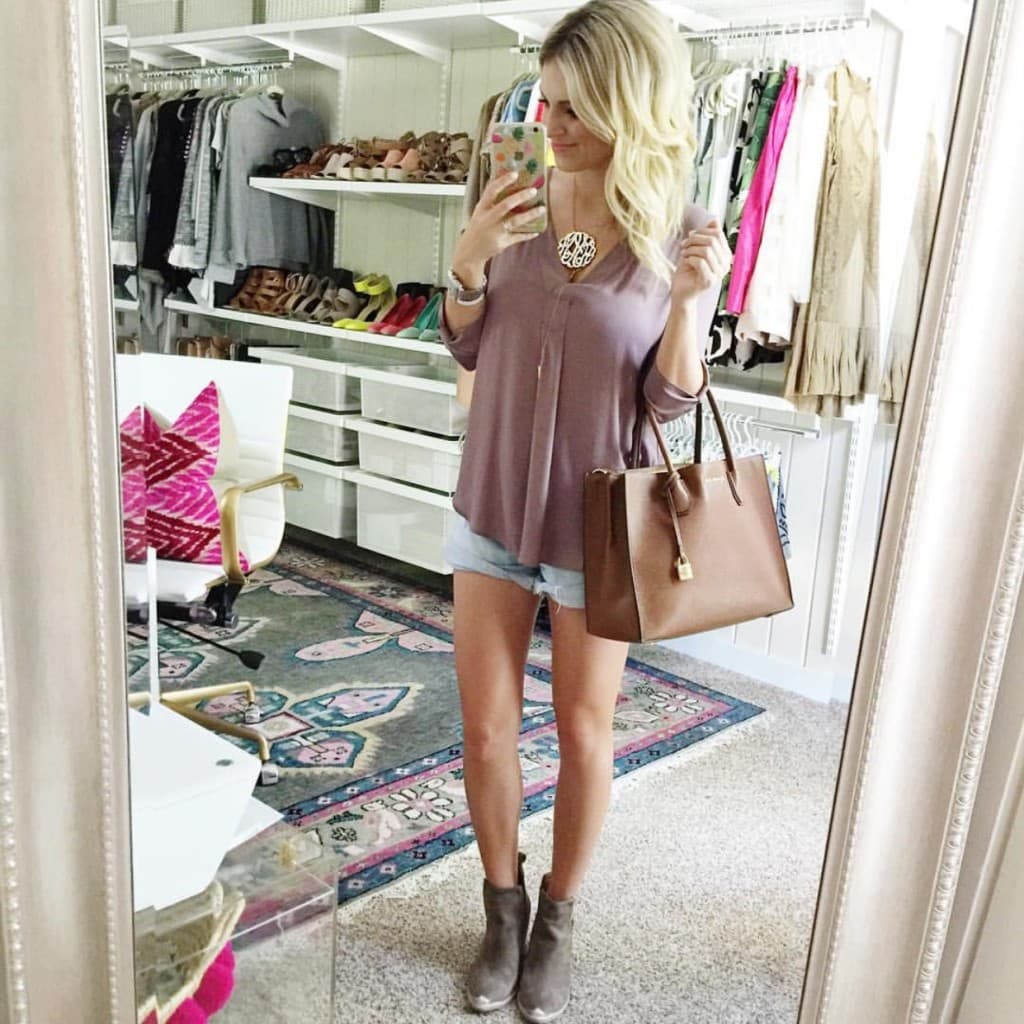 Nordstrom Top | Shorts | Belt | Jeffrey Campbell Booties | Michael Kors Bag | Monogram Necklace [c/o] | Lariat Necklace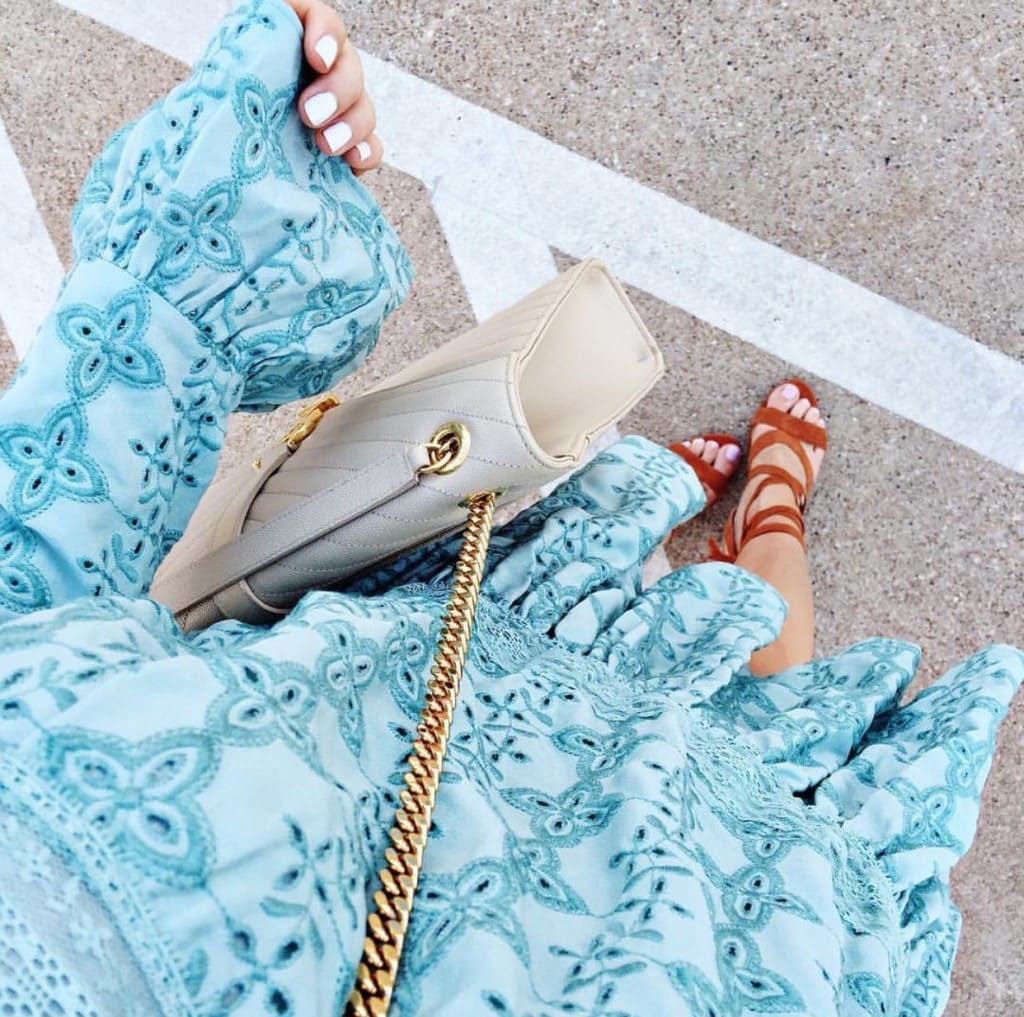 Tularosa Dress | Sandals [c/o], Similar | YSL Bag, Dupe

Lately, I've been getting so many questions about meal planning and what I cook for dinner for two as I typically share on Snapchat what I'm cooking. While this week is a little different because today is a holiday and we leave for NYC on Wednesday I thought I would share a traditional week of what I cook along with a few of my favorite recipes!
I will say, I really don't worry about parring recipes down to feed two. I love that we always have leftovers. To be honest, when we have a bigger family one day [hopefully!] I'll be so torn that I have no leftovers. haha. I freeze lots of food we make like soups because Paul and I are able then to take them to work and have them for lunch. I also am part of the small percent that loves leftovers, so you'll see in this meal planning schedule that we do eat them!
I plan all of our meals on Friday before I head to grocery shop and am able to check our fridge to see what ingredient we are lacking.
Sunday
On Sunday evenings we typically snack on cheese boards so I like to keep dinner lighter with chicken or fish and a salad or vegetable! This is my favorite chicken recipe along with my favorite vegetable side dish to make. This is such a quick and easy dinner to make and you aren't left with a huge mess to clean up so you can prepare for your week ahead. If you aren't a huge broccoli fan, I LOVE these green beans. Sometimes when Paul is out of town for work I just make these and eat them for dinner. I have no shame, they are that good!
Monday
Monday evenings I typically like to make something Italian as it is pretty filling and I know we will have leftovers. This way I'm not making something that will give me lots of leftovers on Thursday night before we have date nights on the weekend and the food would go to waste! I love these Paleo Italian Meatballs! I could easily eat paleo but because I'm pregnant and want to make sure I'm not cutting any foods from my diet I'll add a side dish that isn't paleo. [My nutritionist friend warned me that by cutting products like dairy while pregnant the baby could develop an allergy when they are introduced to it! Of course, don't take my word for it by any means but I wanted to be cautious of it.] My husband also isn't the biggest fan of paleo so he enjoys this! haha. I'll make a side of mashed potatoes so that I can put the meatballs on top. This is my mashed potato recipe I use!
Tuesday
On Tuesdays I like to make something a little spicier. Before I was pregnant we lived at Mexican Restaurants, but now we rarely go! My first trimester I craved hard tacos but then I got so sick one night eating tacos with my in laws so I'm a little fearful to go back. Sometimes I'll throw chicken in a crock pot with a jar of salsa and then we can easily have soft tacos. Sometimes I'll use that chicken to make quesadillas or if I'm craving hard tacos these are easy to make and so good!
Wednesday
I don't cook on Wednesdays as we have community group this evening so we eat with them!
Thursday
I like to use the crock pot once a week, and soups are perfect for a Thursday! I freeze what we don't use and I know once it ices and gets really cold out I'll be so thankful I have lots of soup in our freezer! Here is a Skinny Slow Cooker Chicken Tortilla Soup I love!
Friday
I've shared before that we really like to stay at home on Friday evenings and enjoy our date nights on Saturday. Paul drives to Dallas for work so after hours of Friday night traffic, I can't get him to go out in public even if I tried! haha. Paul loves when I make pizza at home and a way to make it healthier is to use cauliflower crust from my bff, Pioneer Woman. I fangirl over her SO much. When her store opens I'll probably be first in line.
Saturday
Saturday night is our date night!
Do you have any go-to recipes? I would LOVE to see them because I always love to know a favorite from a friend as opposed to testing something from Pinterest.