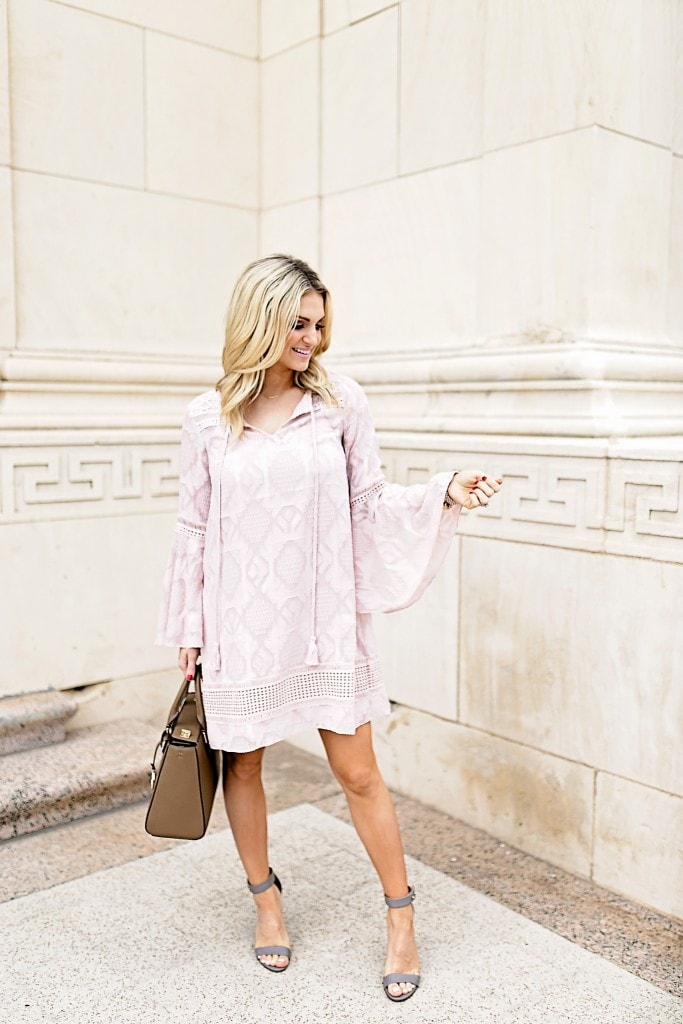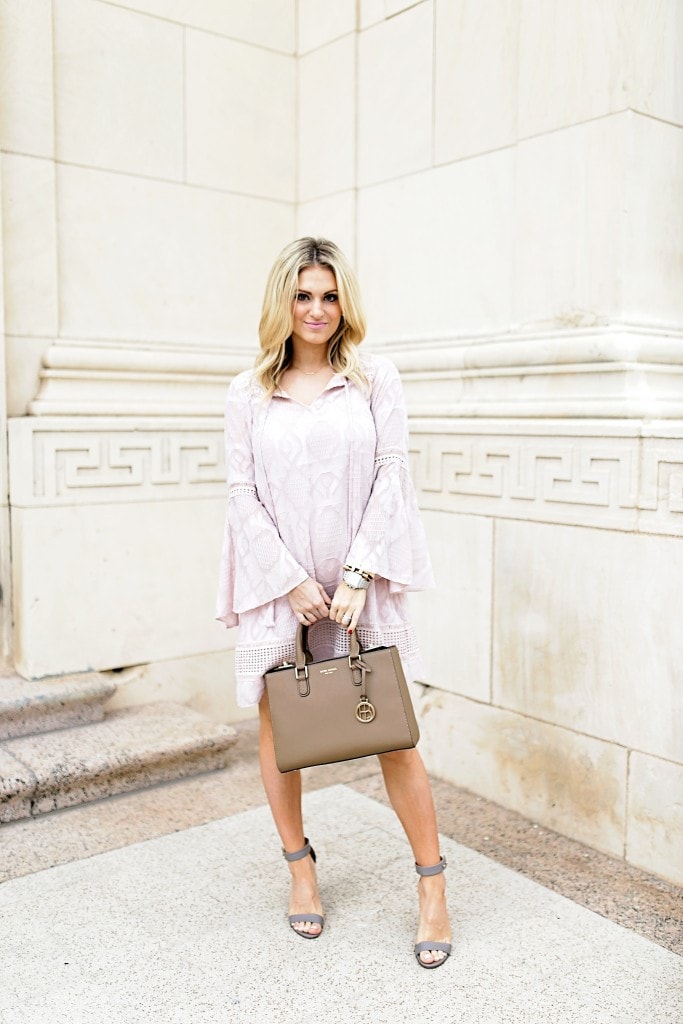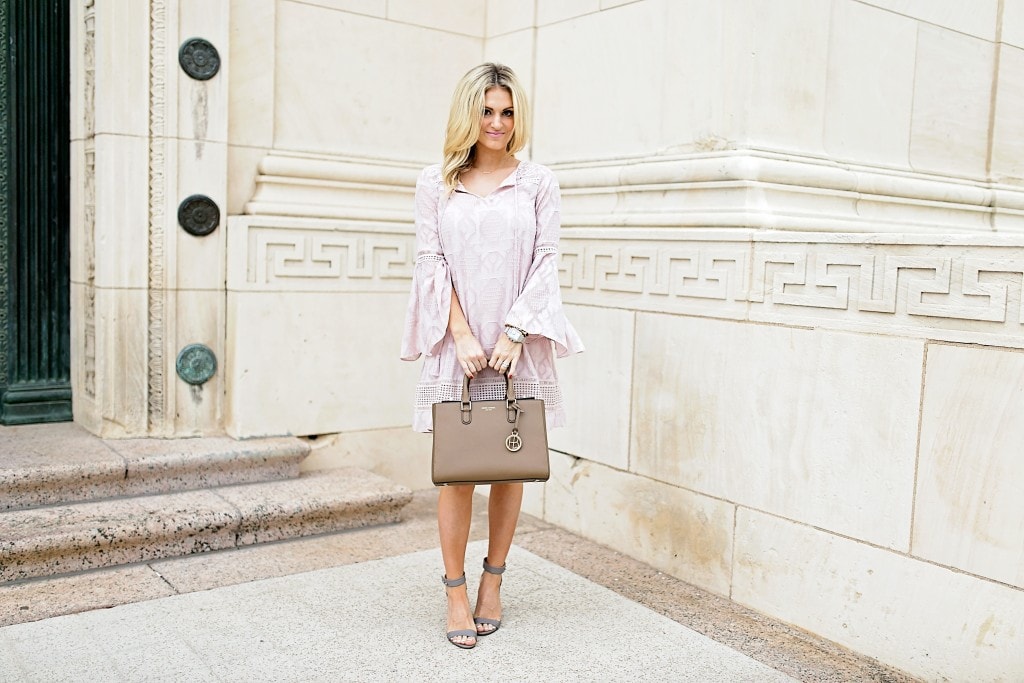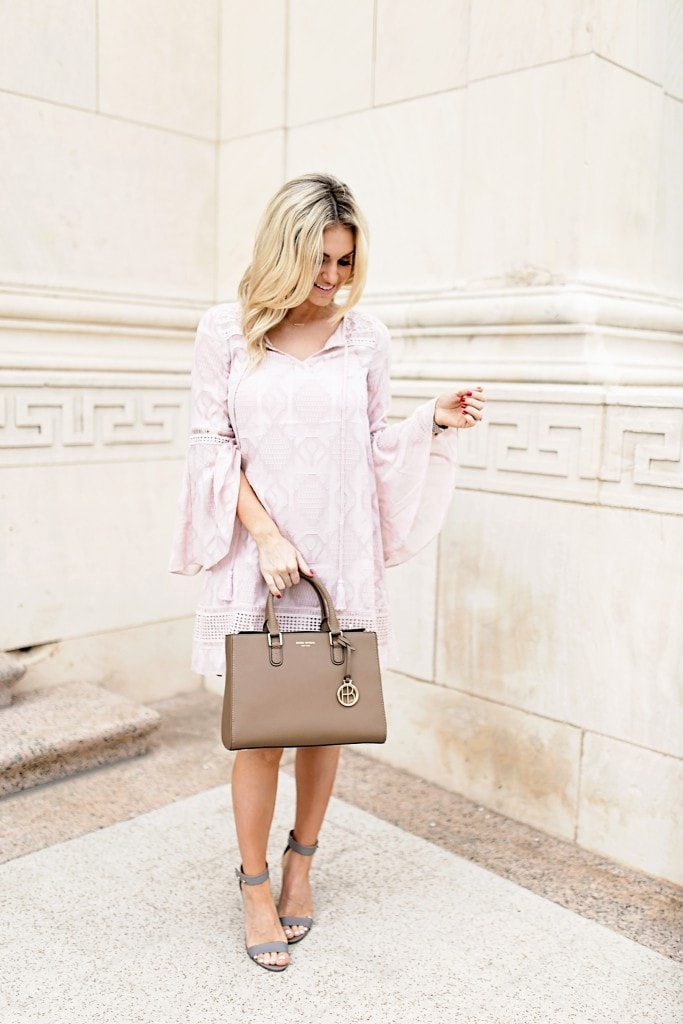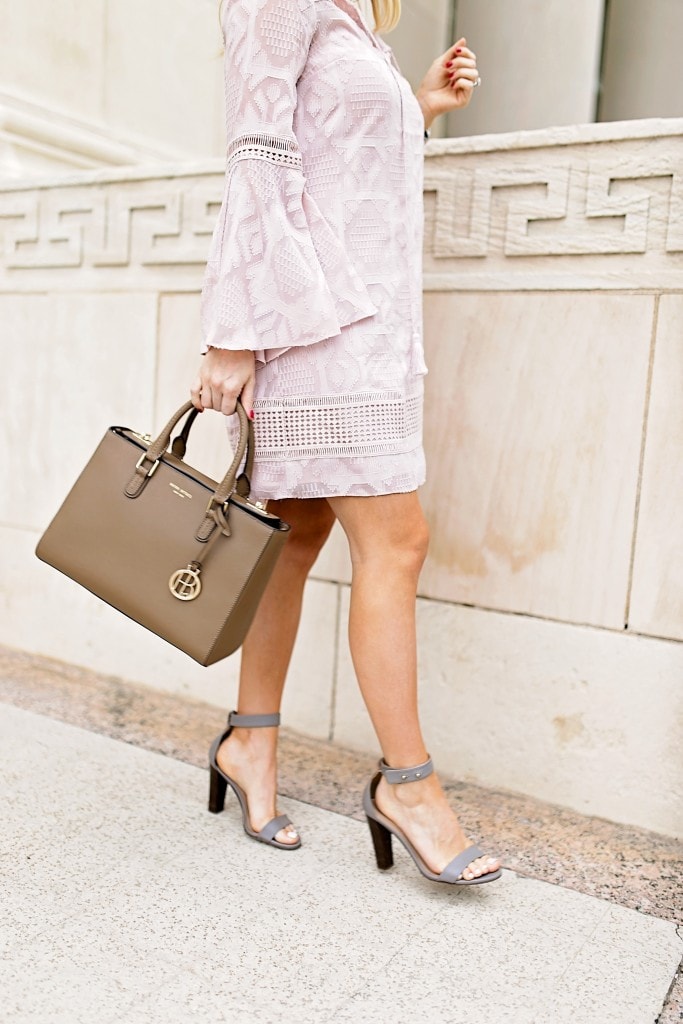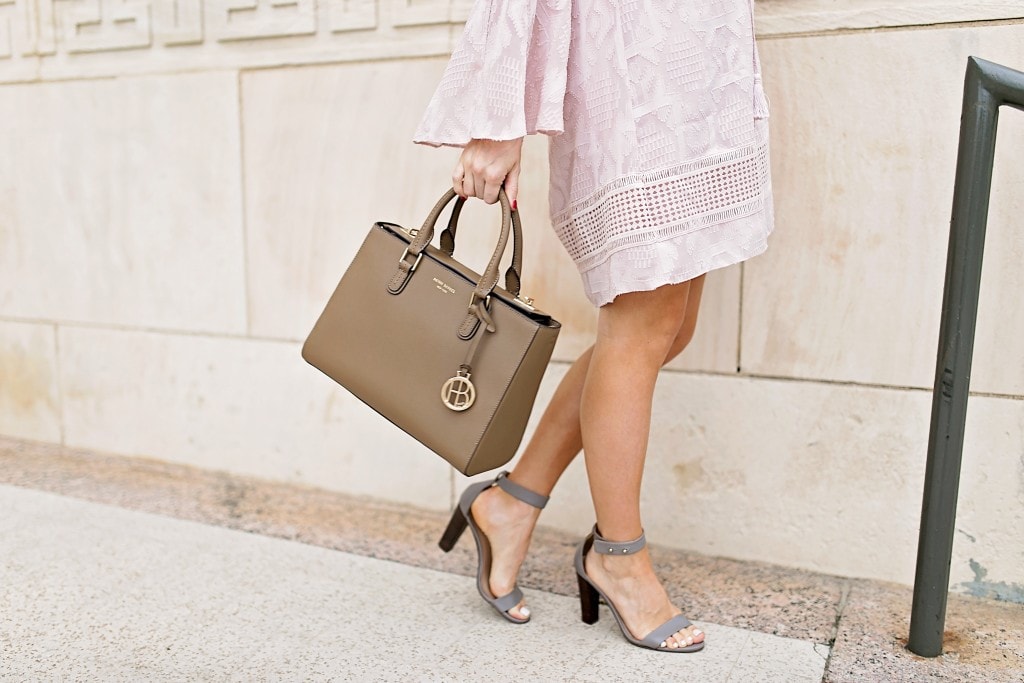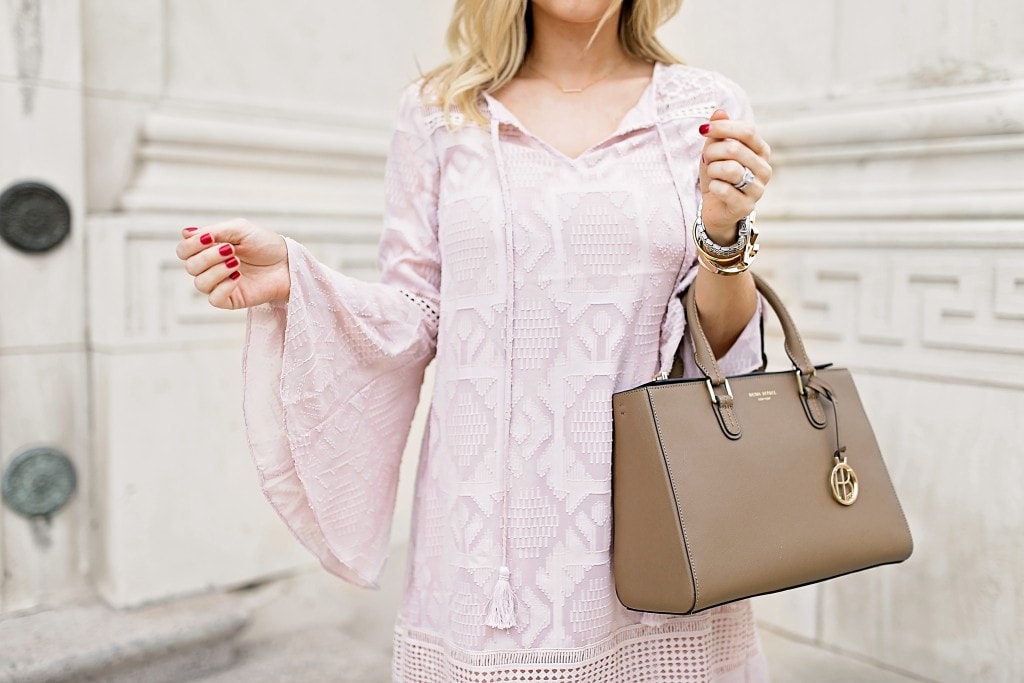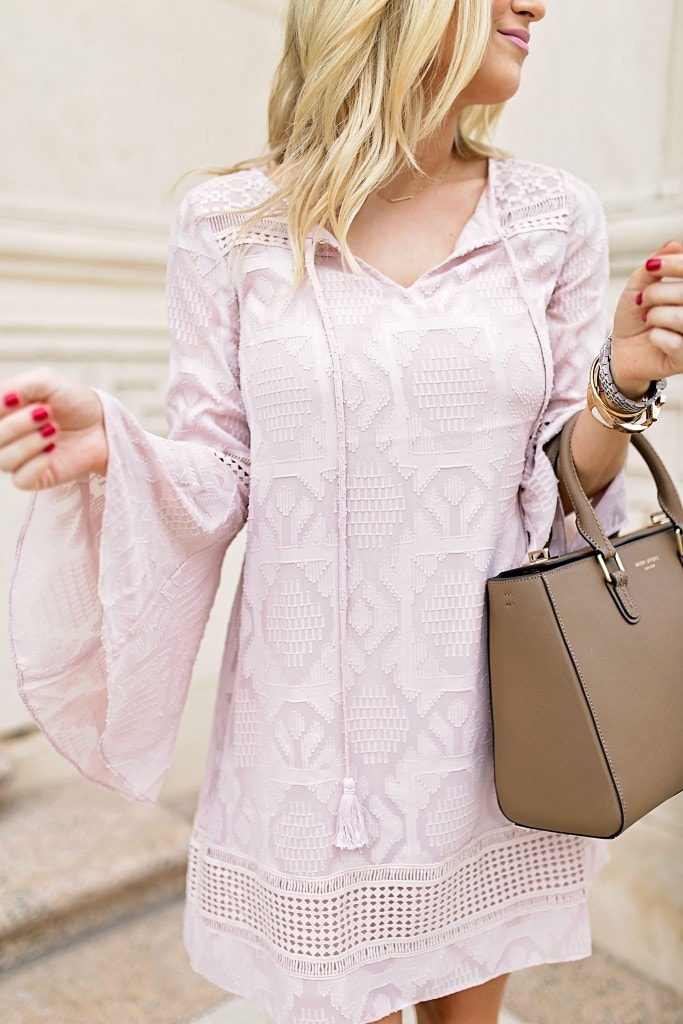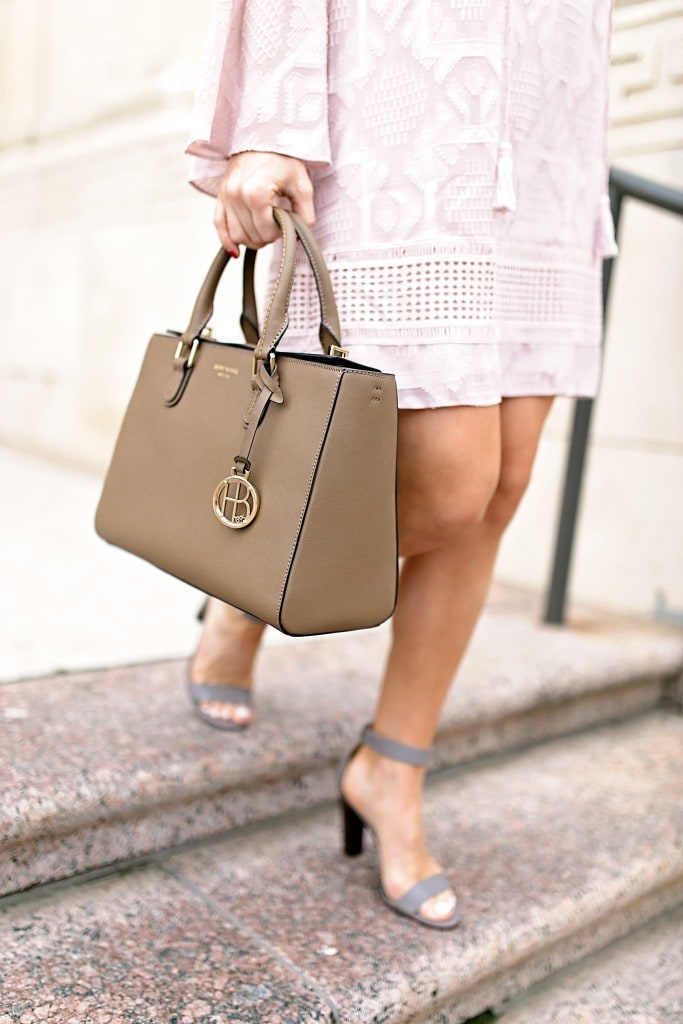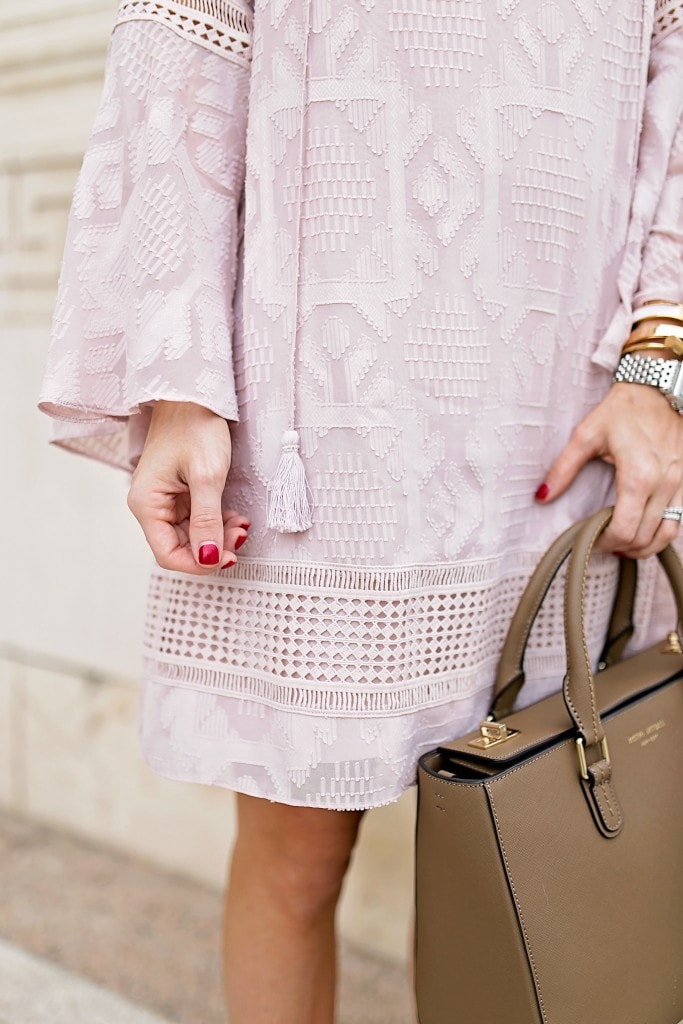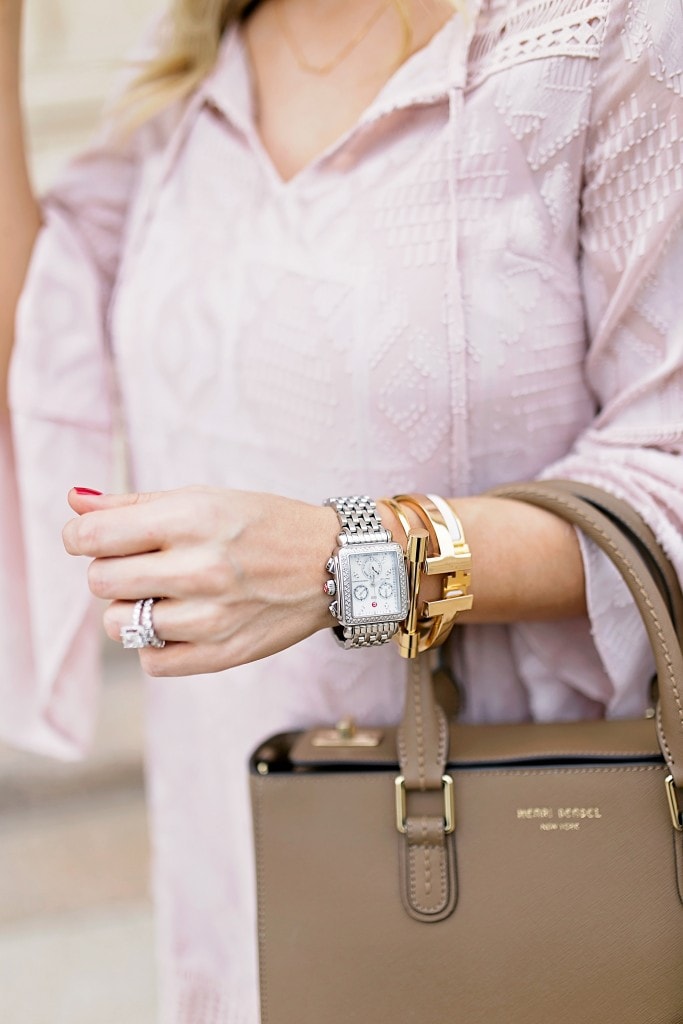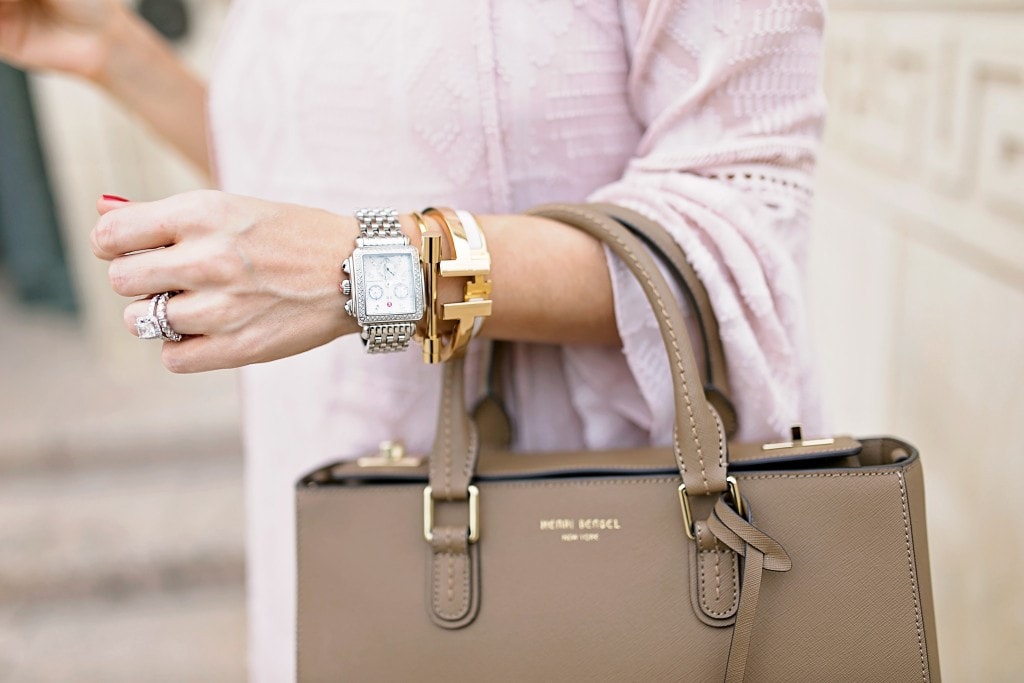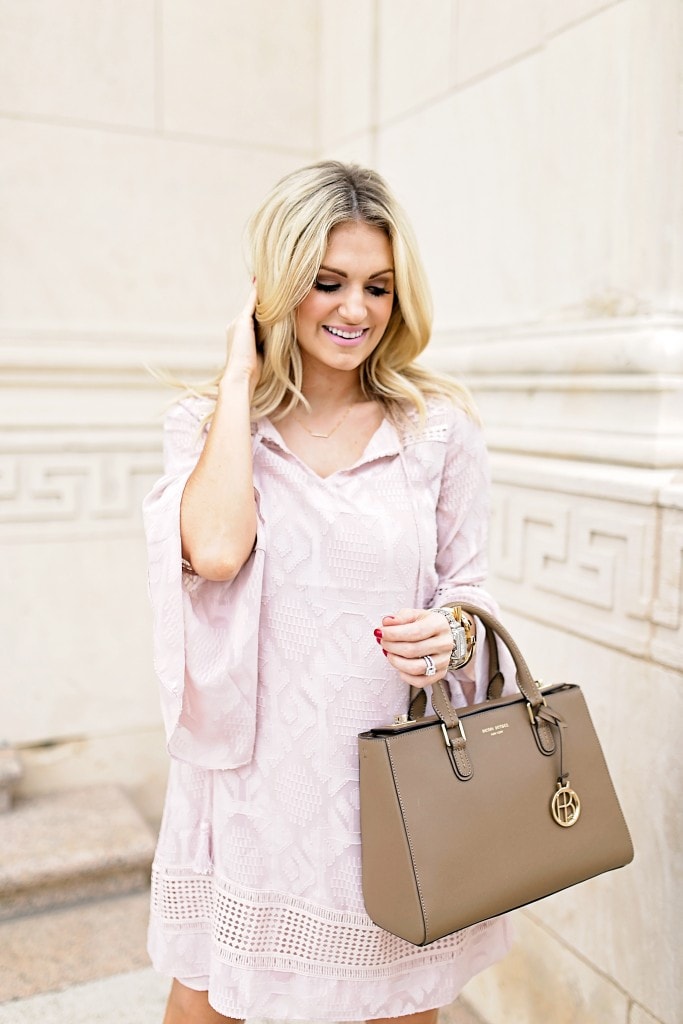 Dress: Anthropologie [TTS, wearing size 2 for reference] | Shoes: Old, Similar | Bag: Henri Bendel [c/o] | Bracelet: The Styled Collection [c/o] | Necklace: Moon & Lola [c/o] Lipstick: Creme D'nude
Photography by: Angie Garcia
---
 Good Morning! Today is kinda sorta my Monday! Paul was out of town this weekend for a bachelor party and so one of my girlfriends from California came in town to visit. I took her to Christmas in Cowtown which is a fun little Fort Worth tradition the Junior League puts on. It's essentially a bridal fair but for Christmas gifts/decor! So imagine one massive venue with booths of everything from custom baby outfits to candles. It's the type of thing you HAVE to get cash out for so you stop shopping once your cash is all gone otherwise you would be there for hours on end.
Yesterday Paul came back and she left, and I was really excited to see him. We are the most annoying married couple ever and whenever one of us is gone even 24-48 hours we feel so out of place. I grew up with my dad traveling for weeks on end for work [he would sometimes be gone for 6+ weeks at a time] so I never thought I'd be this way! But here I am, a totally sappy wife. :/
I picked up this dress for meeting Reese Witherspoon a few weeks ago. I really wanted to wear her line Draper James because it would be rude not to, no?! But then I got really nervous on sizing with the bump and I chickened out and went for pink instead. However, sometimes lighter pinks can do a number on my Swedish skin. I throw something on and think, "Katey, for all the time you spend at Target you couldn't have picked up some Jergens Natural Glow?" But something about this blush shade just makes your skin look so soft and creamy and I loved it! I also think this dress is perfect for fall because you can easily throw on a faux fur vest and some booties to make it fit your weather.
I paired it with these gray heels I love and while they are years old [I seriously think I bought them in college] I love this dupe even more. The suede feels perfect for fall and the added textural element would make jeans and a v-neck seem perfect for date night as well.
Thank you so much for reading! I can't wait for tomorrow's post, I'll be sharing a peak at baby H's nursery and sharing a few things we have picked up so far!