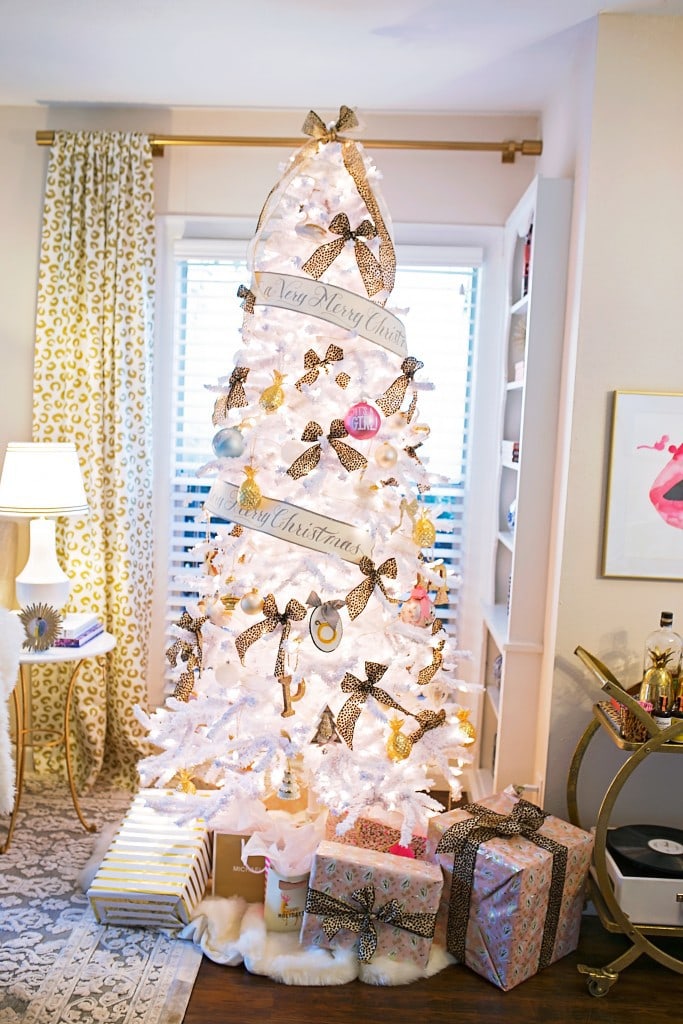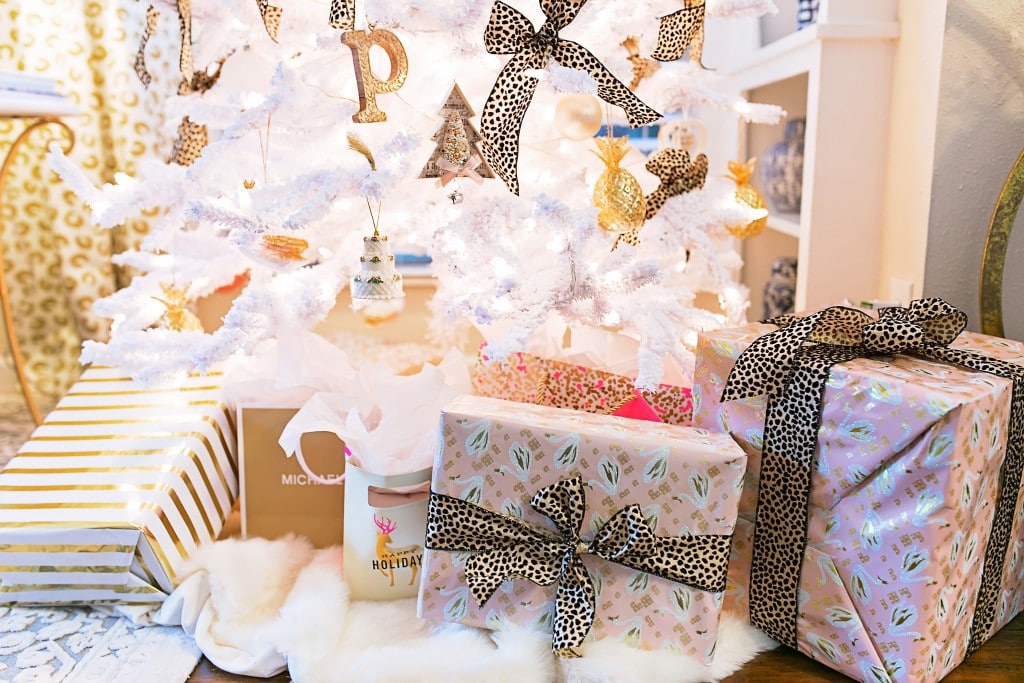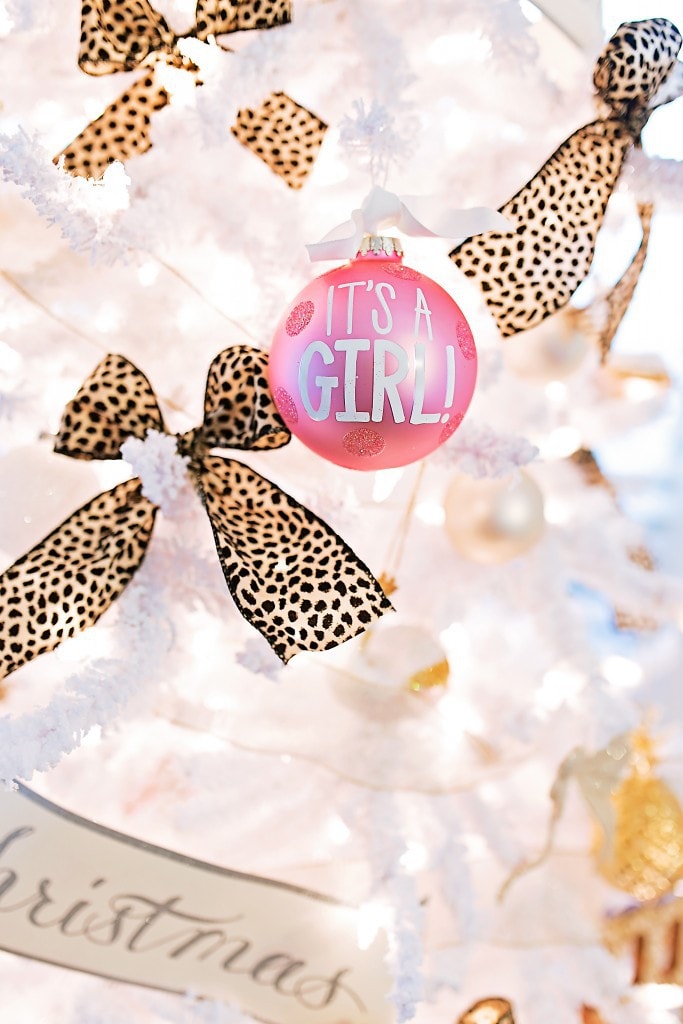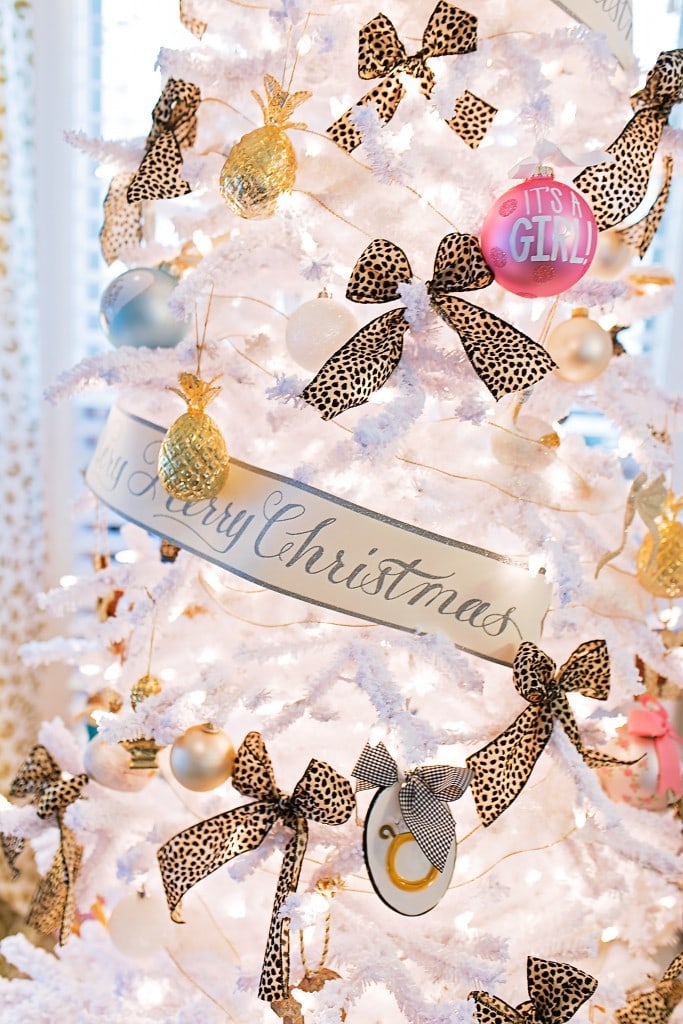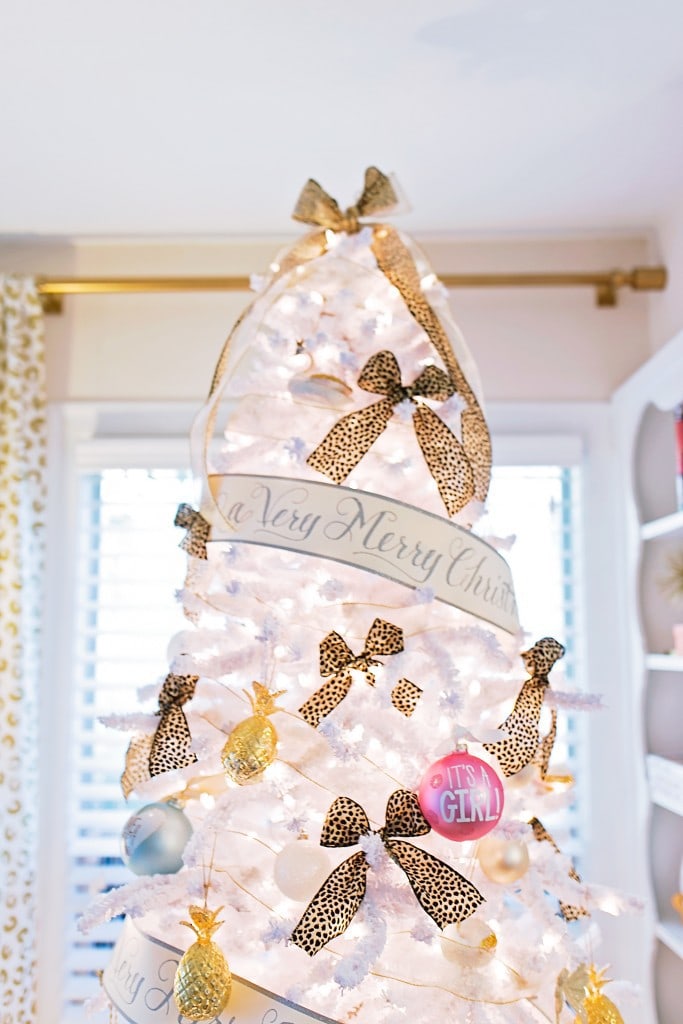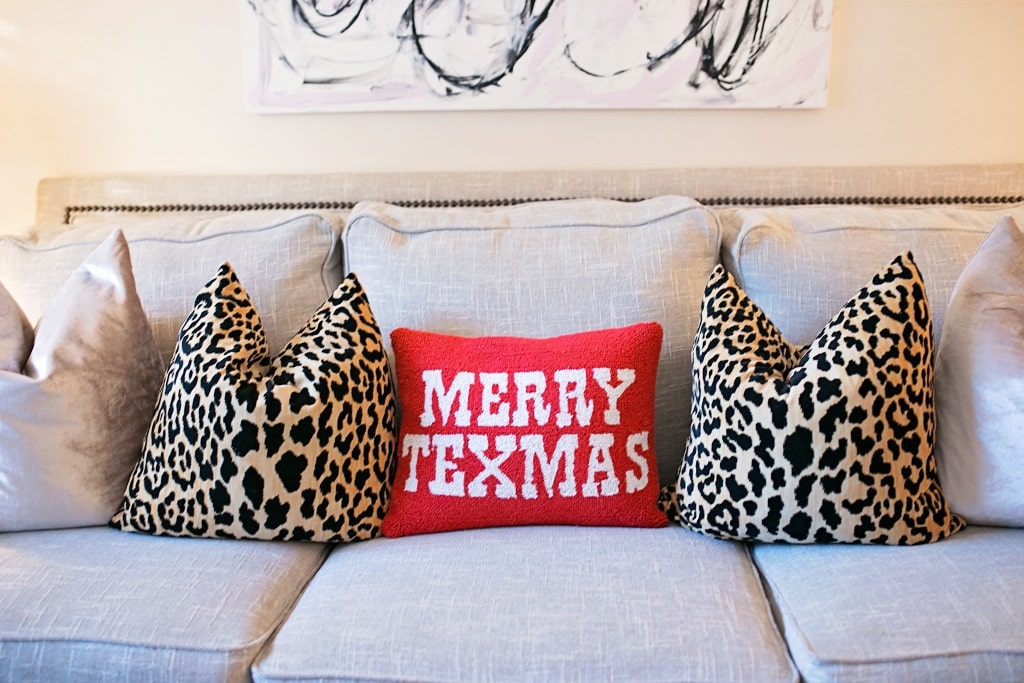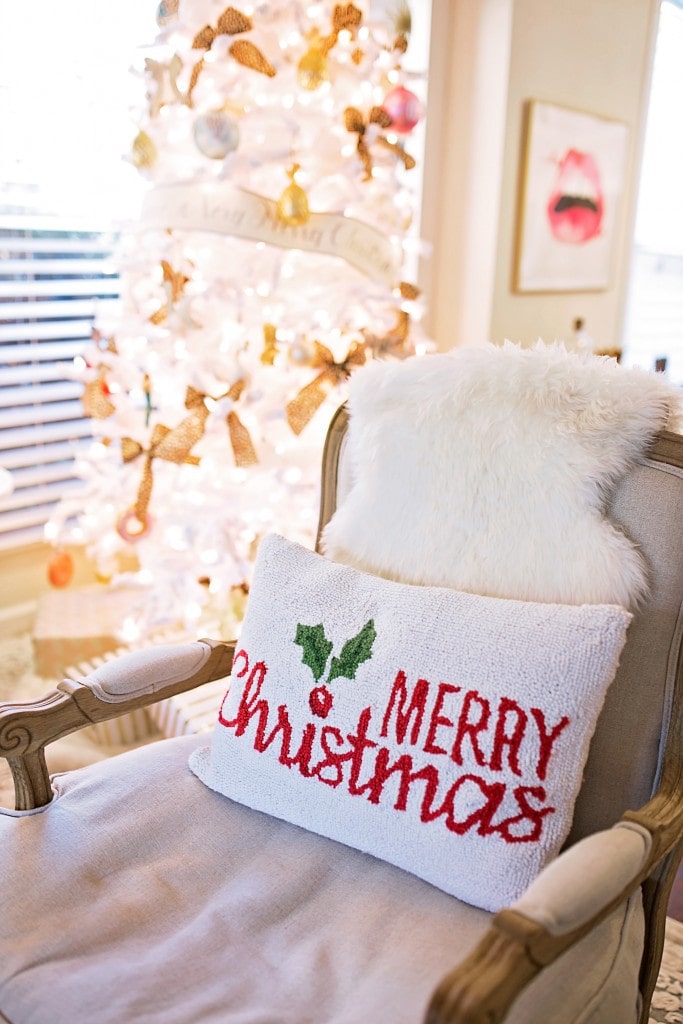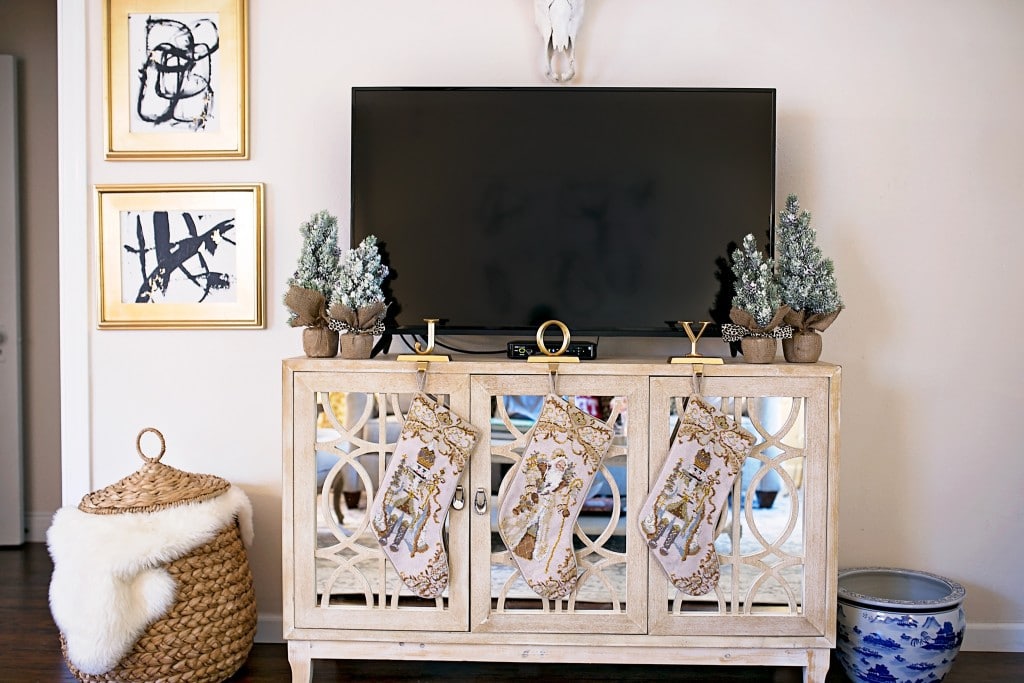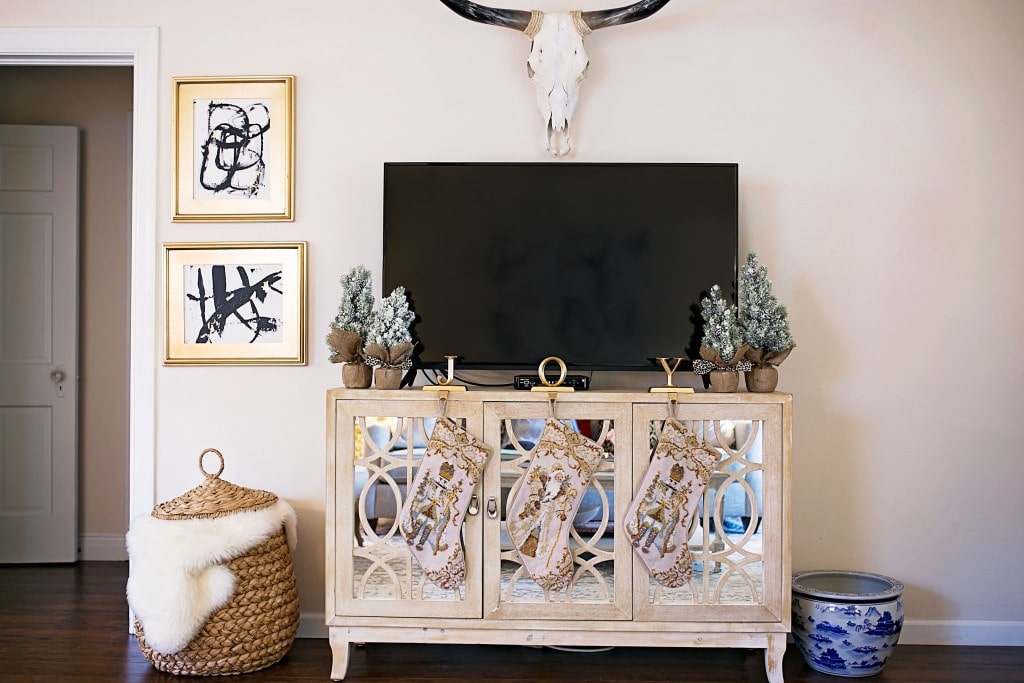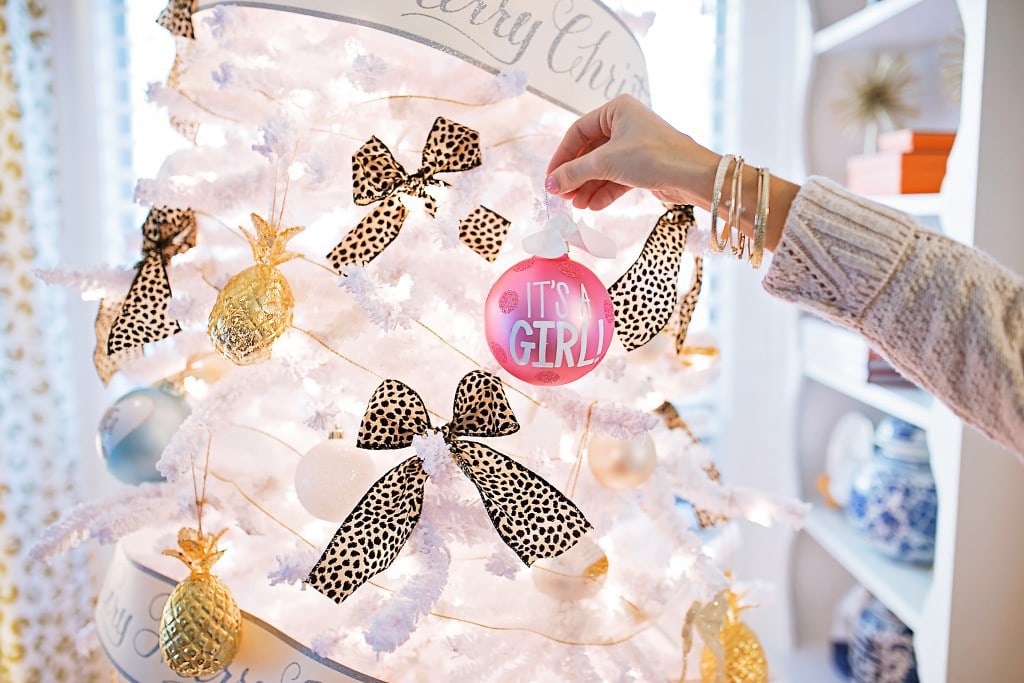 Tree: Similar | Merry Christmas Ribbon: Pottery Barn | Initial Ornaments: Anthropologie | Leopard Ribbon: Hobby Lobby | Pineapple Ornaments: Anthropologie | It's a Girl Ornament: Coton Colors [c/o] | Stockings: Lawrence's Gifts | TV Stand: Pier 1 | Merry Christmas Pillow: Here | Merry Texmas Pillow: Hale House | Mini Trees: Lawrence's Gifts | Curtains: Minted [c/o]
Photography by: Angie Garcia
---
Why does a home always feel 100x more cozy once Christmas decor is up?! I tried to keep it a bit minimal this year as I know I'll have no energy come January 1st to take the tree down and figured I'd make it easy for Paul to help with. 😉 Ribbon was my BFF this year! I actually was using the leopard ribbon to tie bows on gifts and thought, "Hmm, I may throw some bows in the tree." 57 bows later, you know how it goes…
Paul and I also decided to start a new tradition this year of giving each other stockings on Christmas Eve. We spend Christmas Eve with his family as they always have a big party with the Hellman family and then we do Christmas Day with my family. Both his parents and my parents give us stockings, but we thought it would be fun to give each other one so we've started to sneak gifts in here and there when the other person is working or not looking.
Another thing I wanted to share was the Hallmark 2016 Christmas Movie Schedule. Page 3 has the December movie list, but definitely scroll through all the pages because these movies run all season long so you can Tivo what you want to watch! I've been having some late nights working and it's made it so much more enjoyable to make some hot chocolate, throw on a Hallmark movie and work. My mom records them as well and on Christmas day Paul and my dad already know that after gifts are opened, pajamas stay on and we watch a few! 😉
Peaches has her surgery today and I just wanted to say thank you all for the prayers and sweet words about her recovery! I'll be sure to keep you all posted! I had to drop her off early this morning so hopefully I get to pick her up soon and bring her home for tons of cuddles.
Thank you so much for reading!