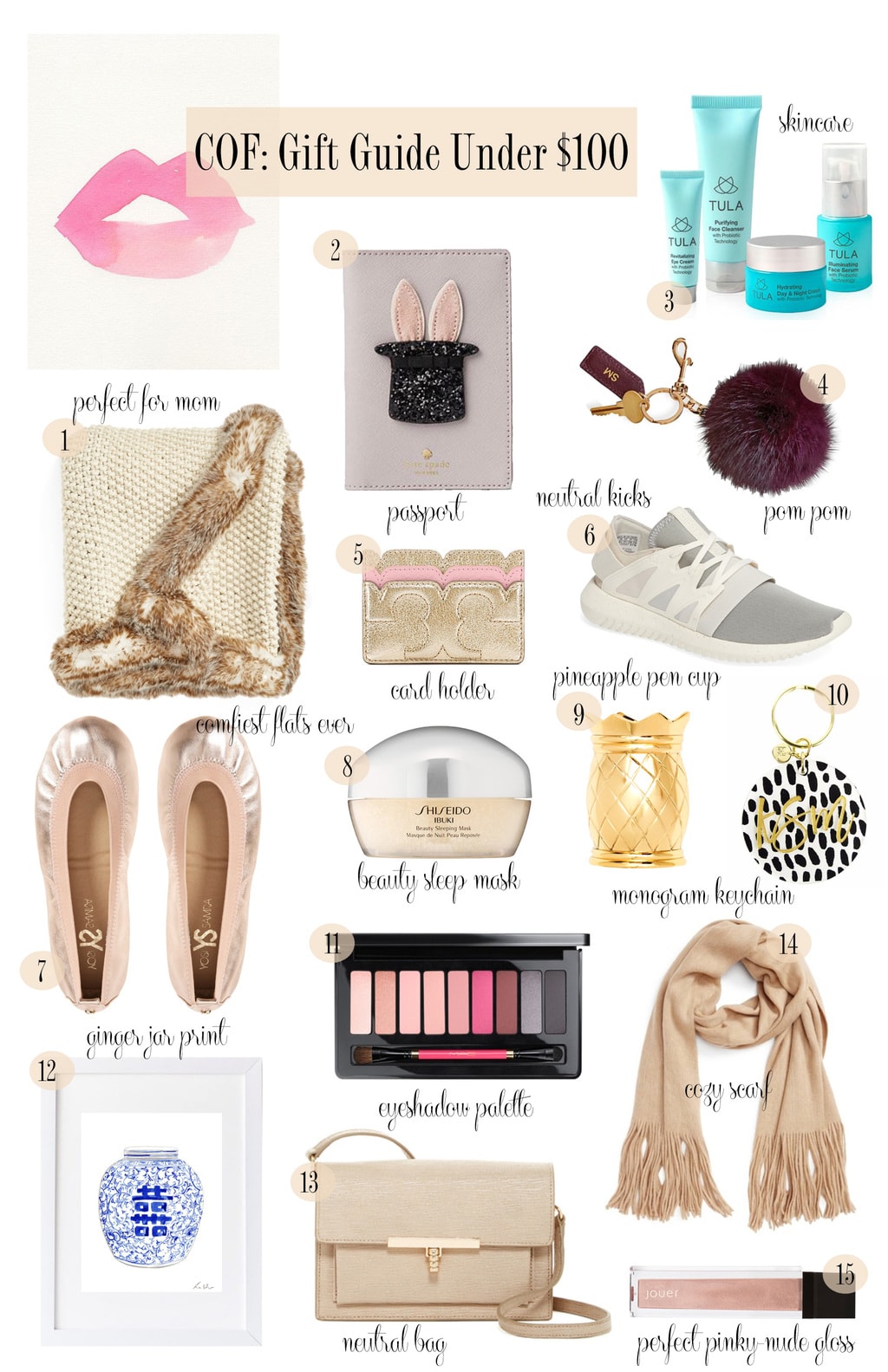 1 | 2 | 3 | 4 | 5 | 6 | 7 | 8 | 9 | 10 | 11 | 12 | 13 | 14 | 15
---
Before you stare at this post a little stunned, I promise I'm not the Scrooge of Thanksgiving skipping over the holiday! I start purchasing Christmas gifts the first week of November in order to be budget conscientious and and not have to spend hundreds of dollars in one week and get it all done. It also feels nice to wrap gifts as they come in and check it off my list. 😉
I always like to start with a gift guide under $100 because this knocks so many people off your list that you may not have even thought off. A faux-fur throw for your mother-in-law, a neutral bag for your sister, a pinky-nude gloss for your coworker and a pom pom keychain for your girlfriend. Before you know it, you've knocked off half your list and hopefully been able to do it all under $200! *insert praise hands emoji*
I've heard amazing things about #8 [like you wake up looking like Jennifer Anniston amazing], #7 is a MUST if your friend lives in a city [they save your feet] and I'm partial to #9 as I think it's perfect for your desk and pens.
For those also looking to get a few more gifts checked off their list, if you head to the Christmas Shop on the top of my blog I'll be continually adding my favorite gifts for the season as well as compiling my gift guides so you can have a one stop shop! Another thing to help with your budget shopping? Shopbop is having a surprise sale up to 40% off! Shop it here and my favorites below.

Does anything on this list catch your eye?! Happy gift giving!