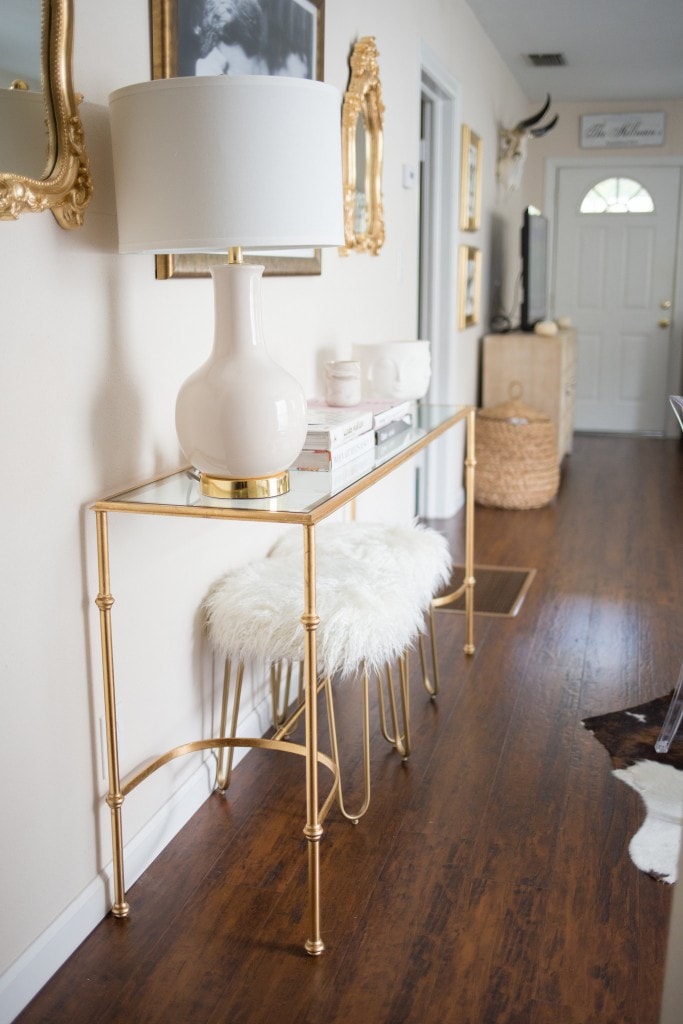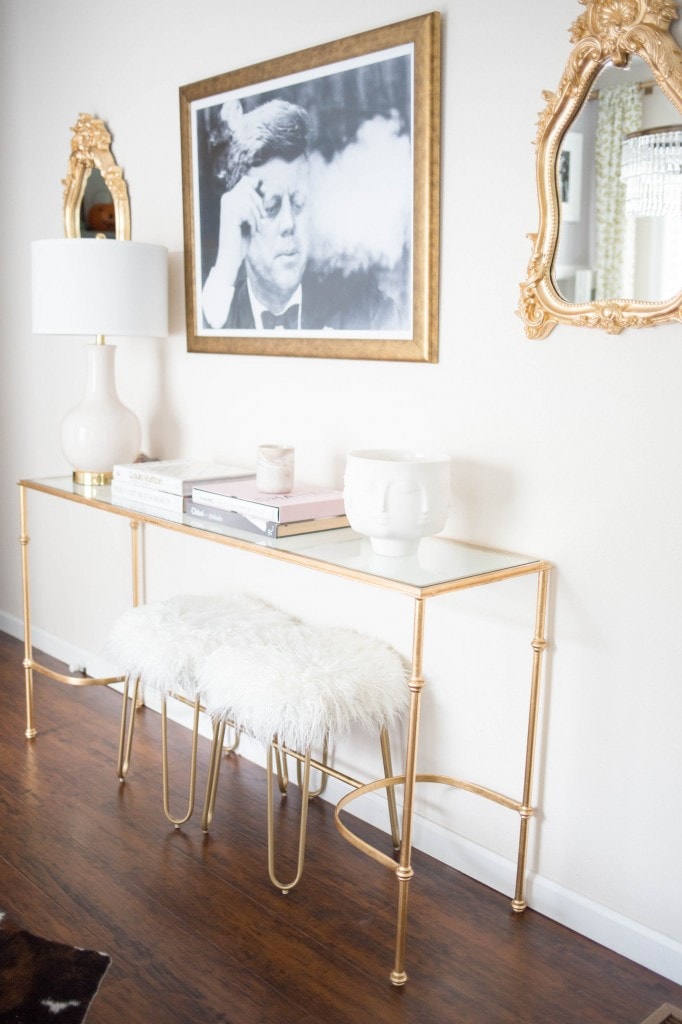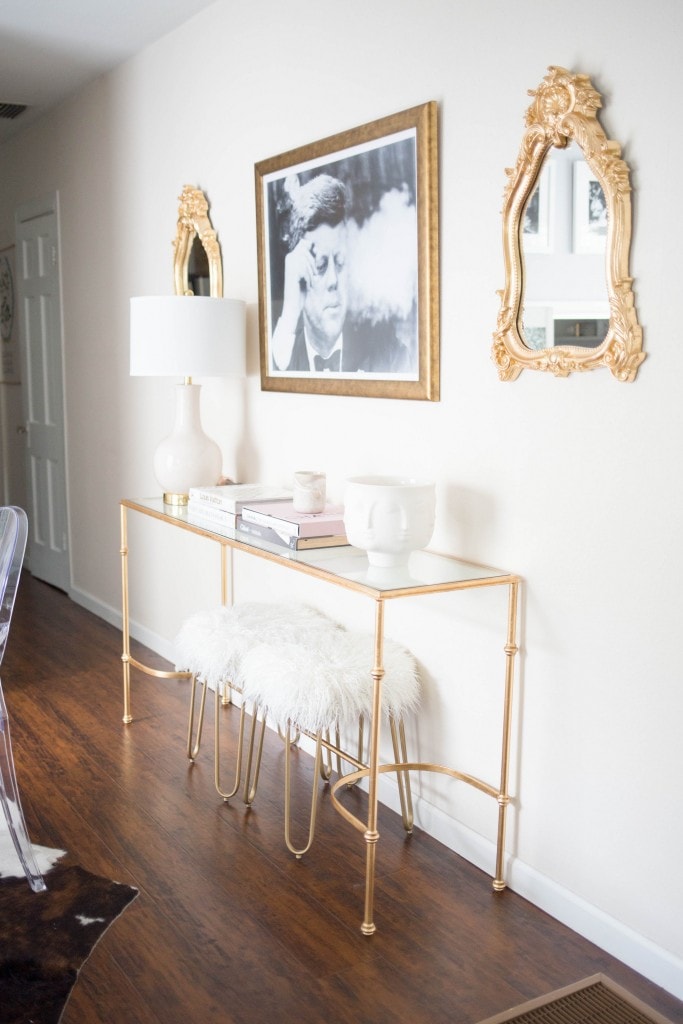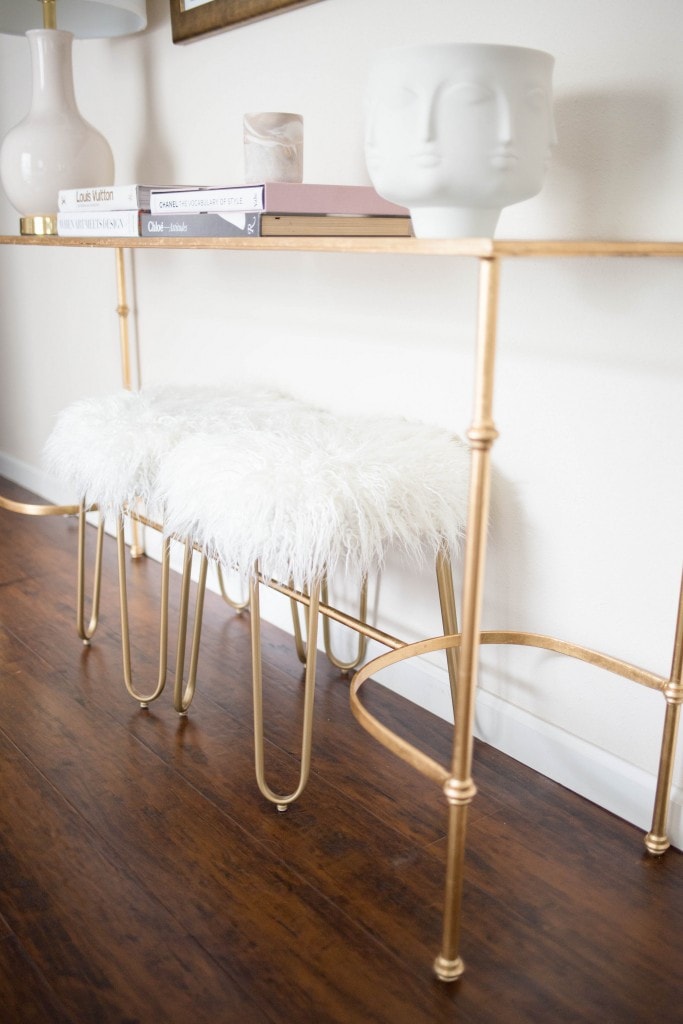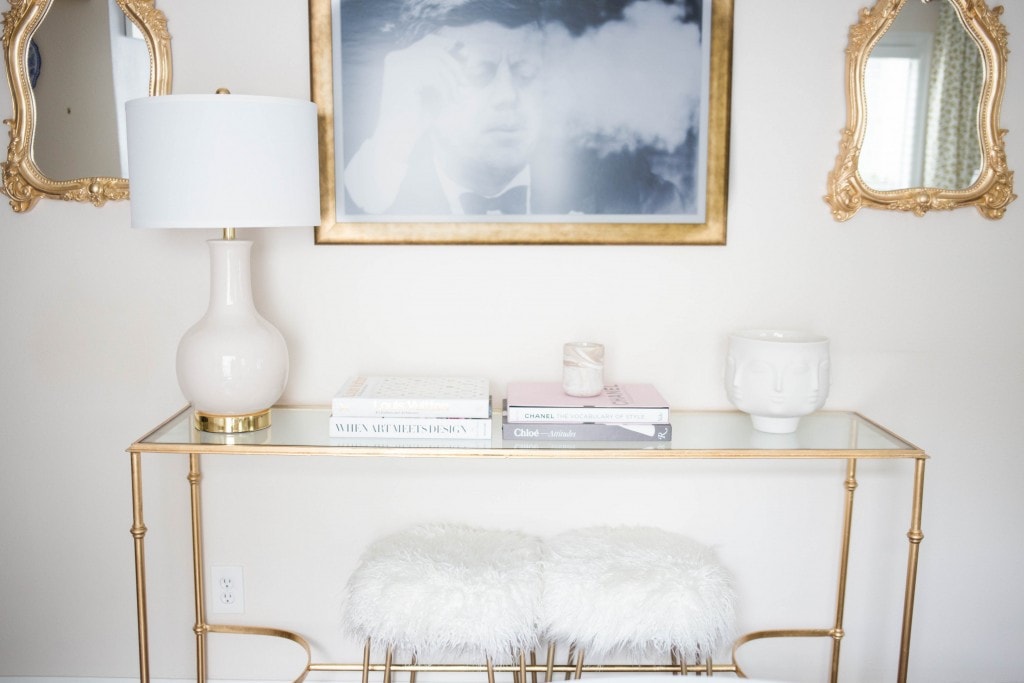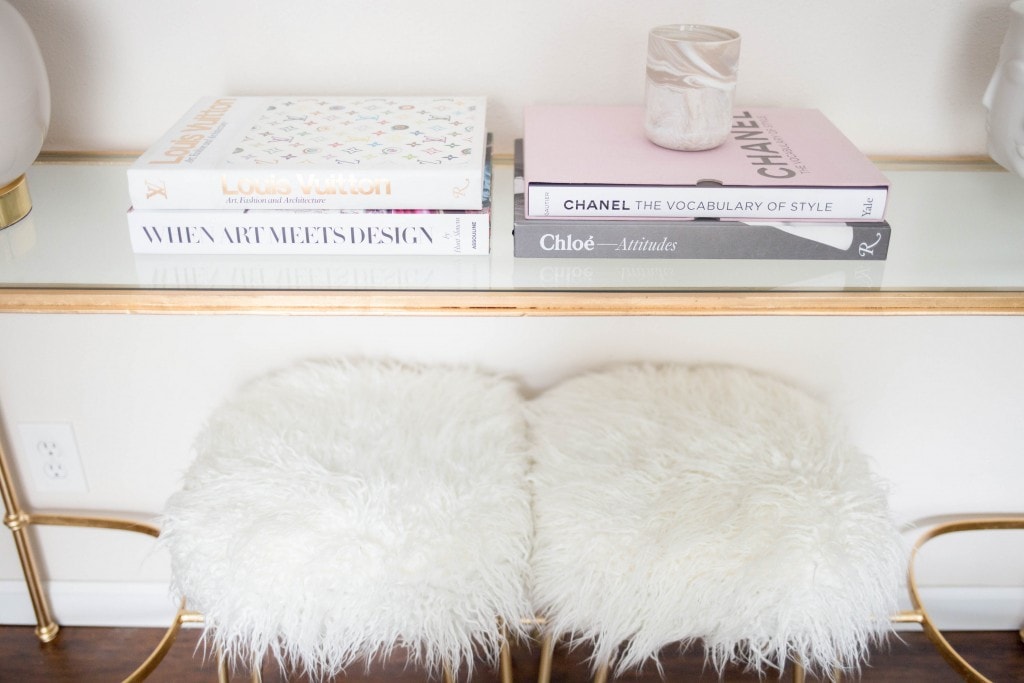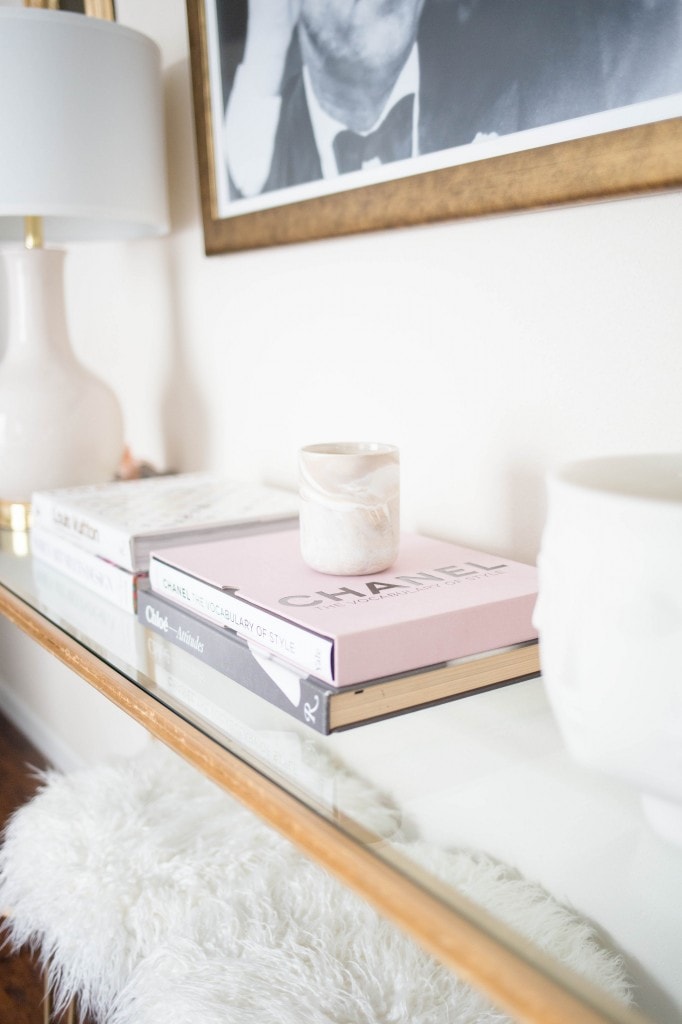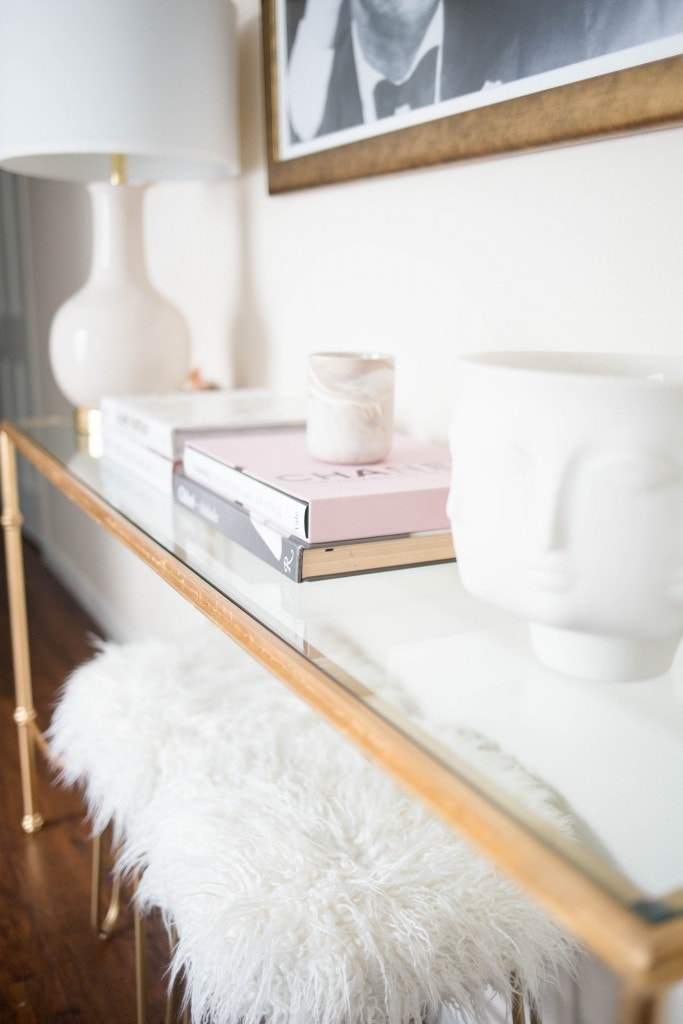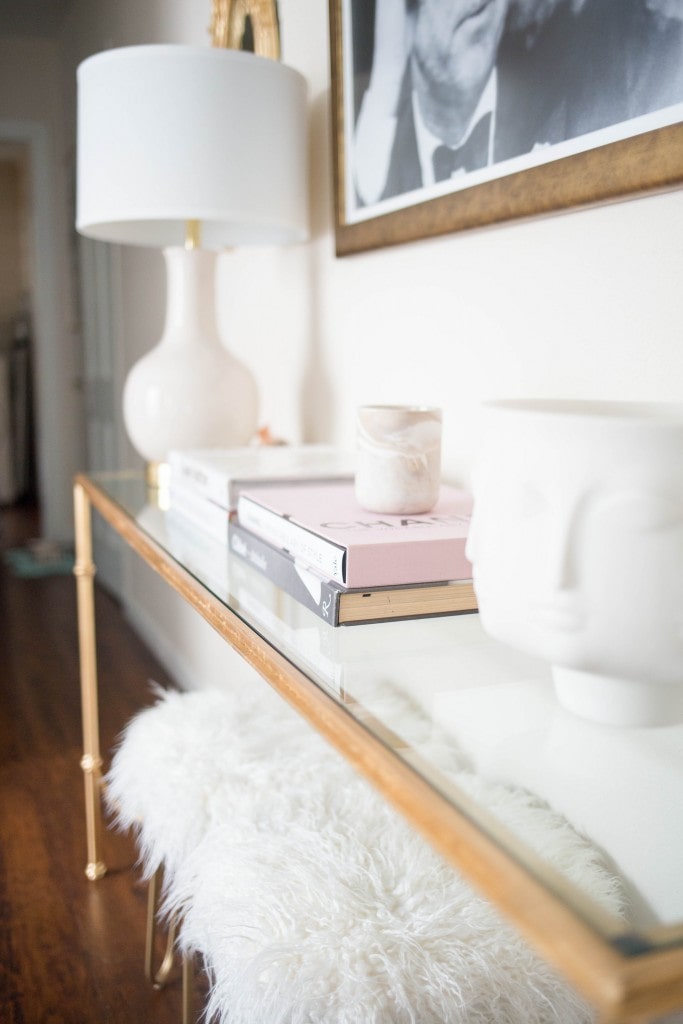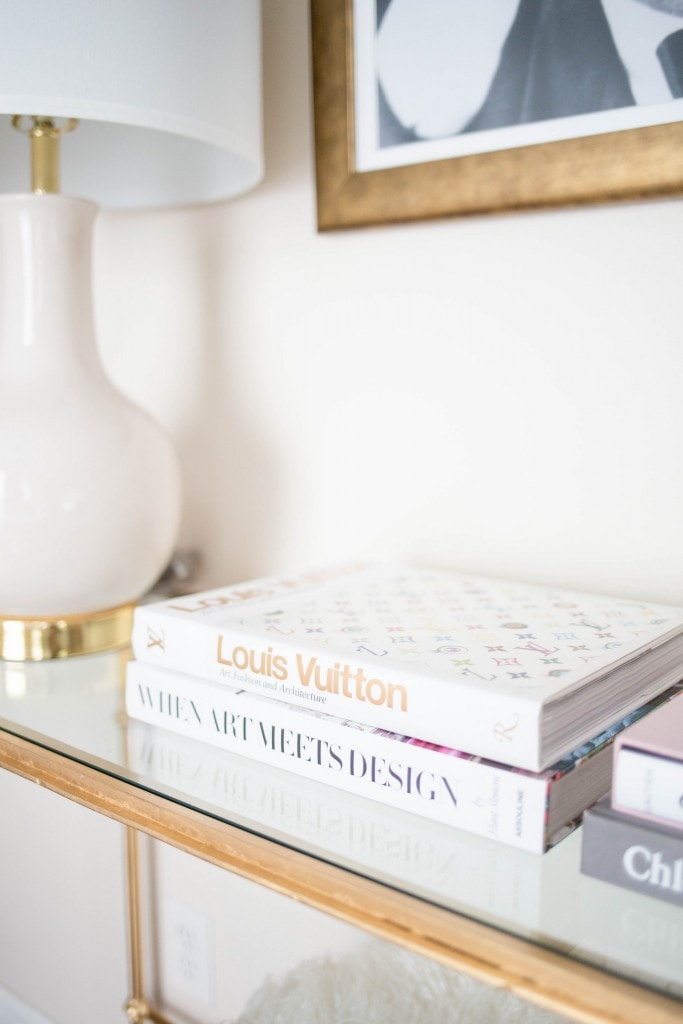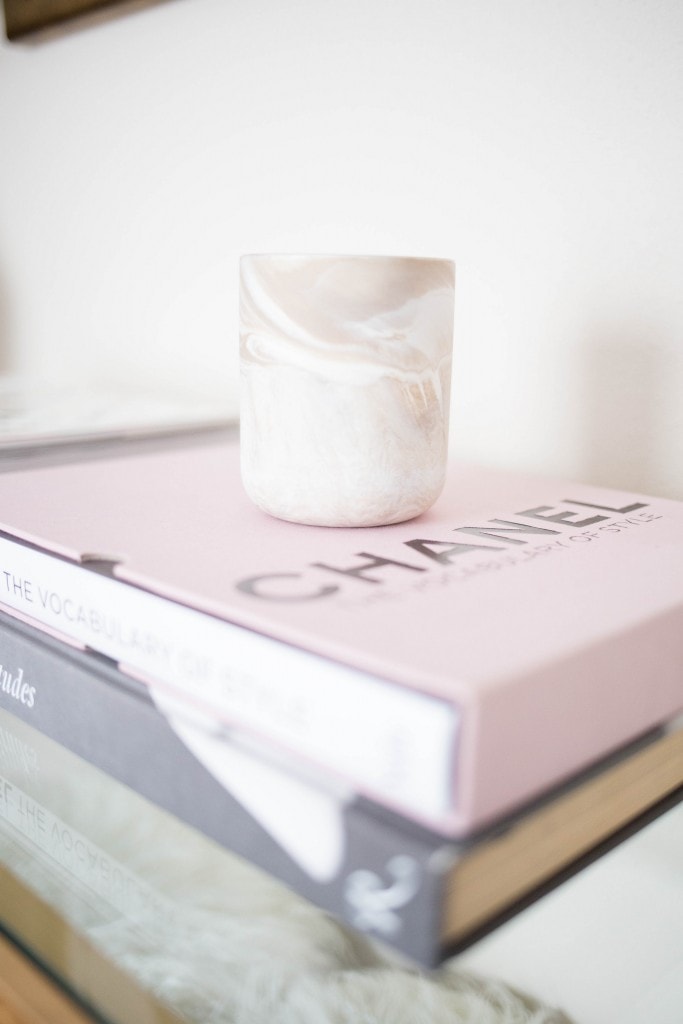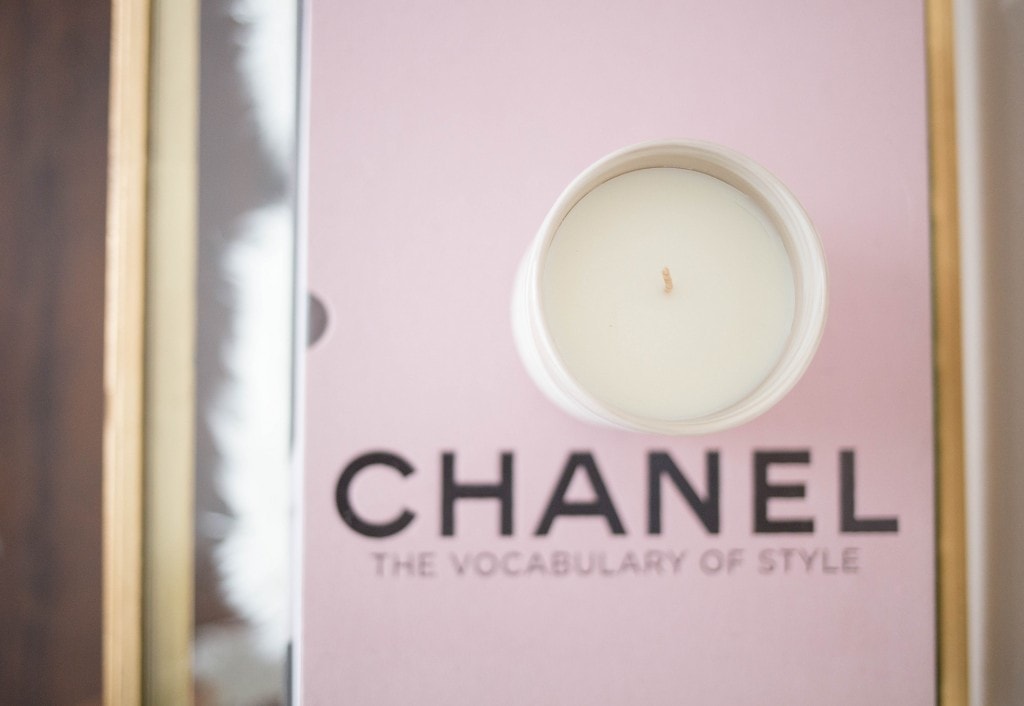 Console Table: Zola | Jar: Jonathan Adler via Zola [c/o] | Lamp: Zola | Stools: Homegoods, Similar | Candle: Zola | Books: Chanel, LV, Chloe, When Art Meets Design | JFK Print: Here | Mirrors: Old, Similar, Similar
Photography by: Madison Katlin
---
Keeping today's post short and sweet as I wanted to share with you this new little area in our home! We are packing up today to head to Austin tomorrow for a wedding for one of our favorite couples. So I won't bore you too, too long on this little nook!
I always go back and forth on interior design styles I love and personally, I think that is 100% okay! Your home doesn't have to be all-out glam and it doesn't have to scream farmhouse. You can incorporate little touches here and there that inspire you and if you love these pieces individually, they will always come together. Thankfully, I'm on a neutral kick as of late so these pieces blended with what we already had on that wall. And I'm sure once baby is walking I'll switch this area up again! haha. During a bit of my pregnancy insomnia the other night I found this one girl on Instagram [creepy party of 1] and kept screenshotting all the pictures of her home decor. I was so drawn to it and it's nothing like my decor. She uses everything from Pottery Barn or antique stores. But I think that's what makes homes so unique! You take little pieces here and there that you are drawn to and it creates your own look. My mom and I actually keep a storage unit together and it's so much fun because we put pieces that are on rotation in it and then we always shop each other's stuff to redecorate. While not "free" [it's a $10 a month habit] it's a great way for us to not constantly be repurchasing items for our home. It's like shopping in your mom or daughter's closet, but with home decor as well. 😉
What are some of your favorite ways to redecorate areas?!