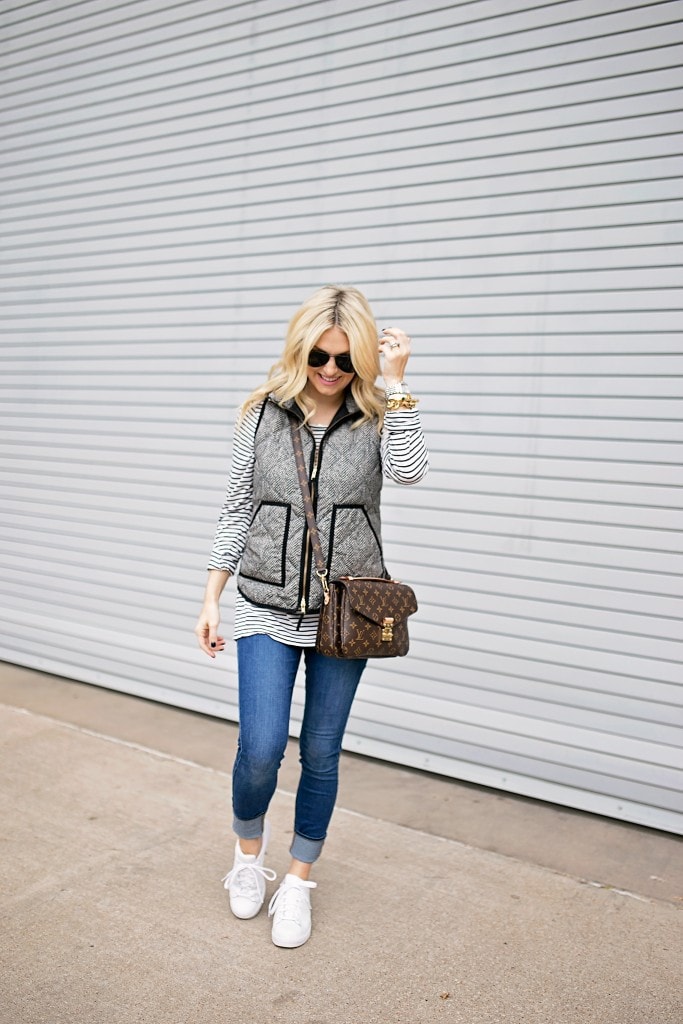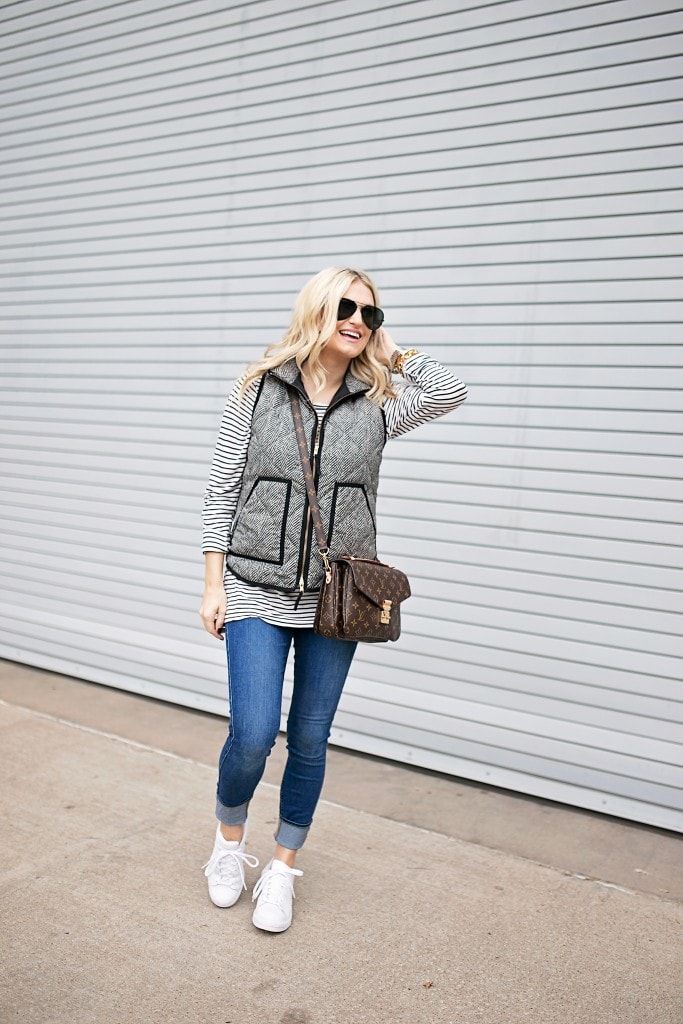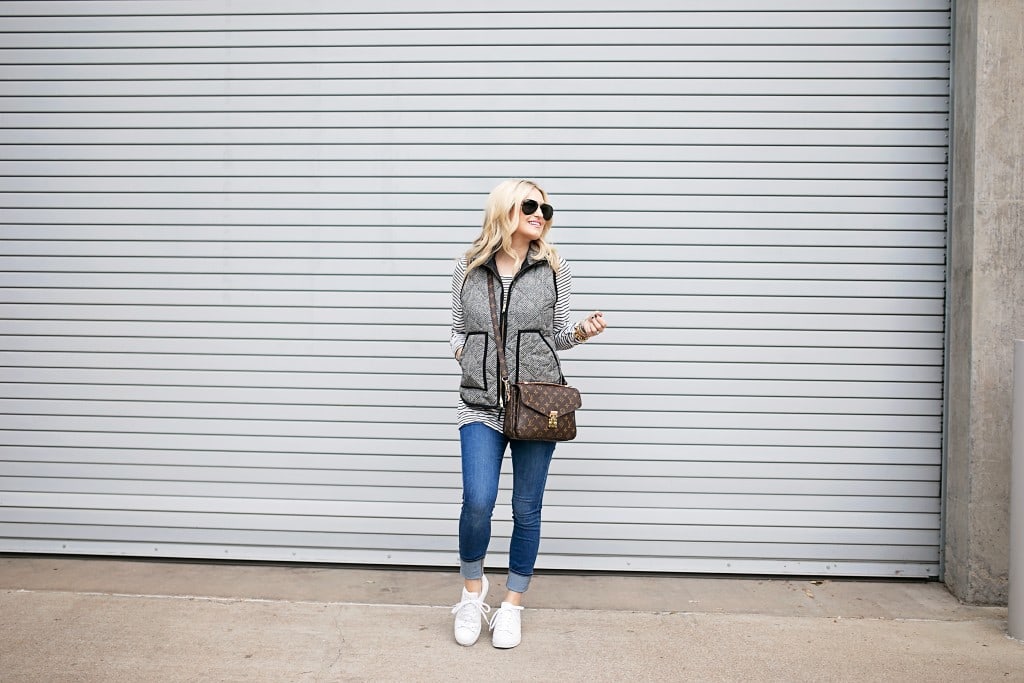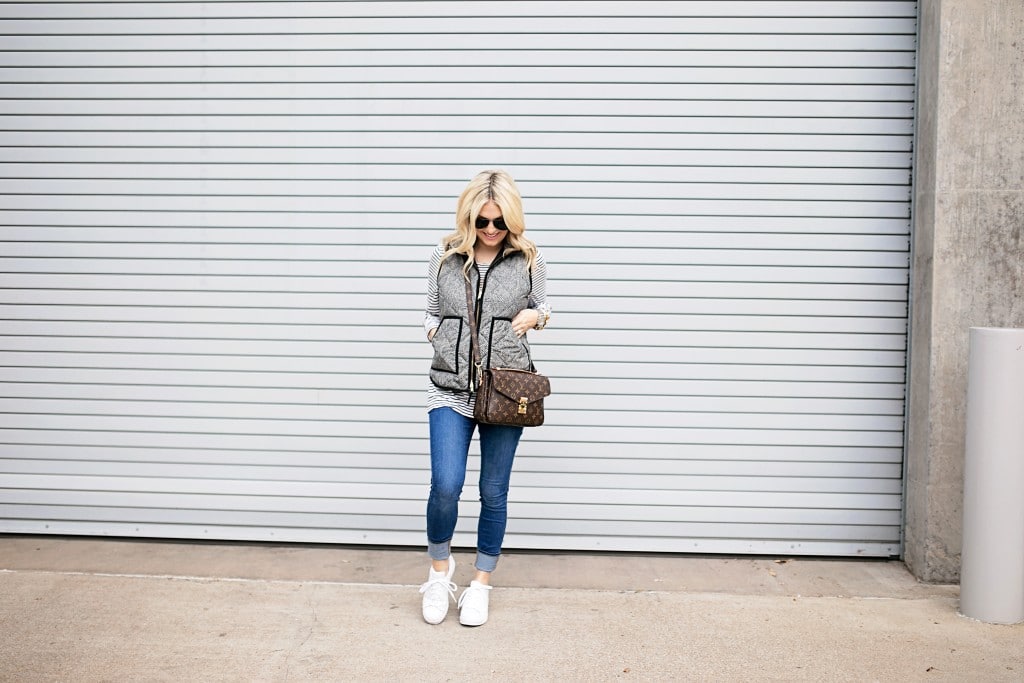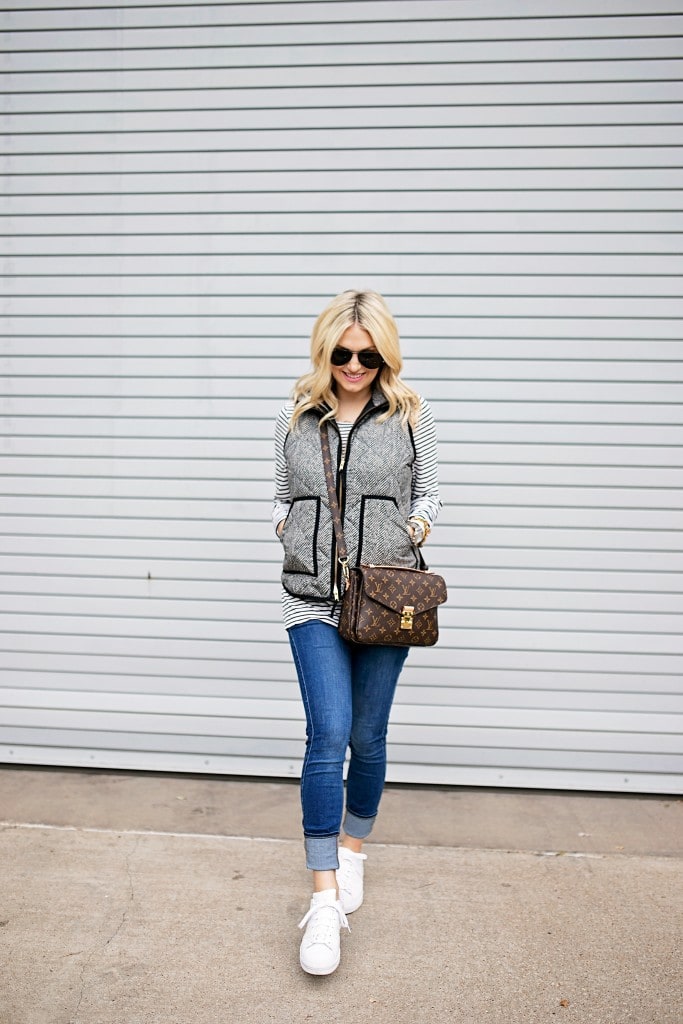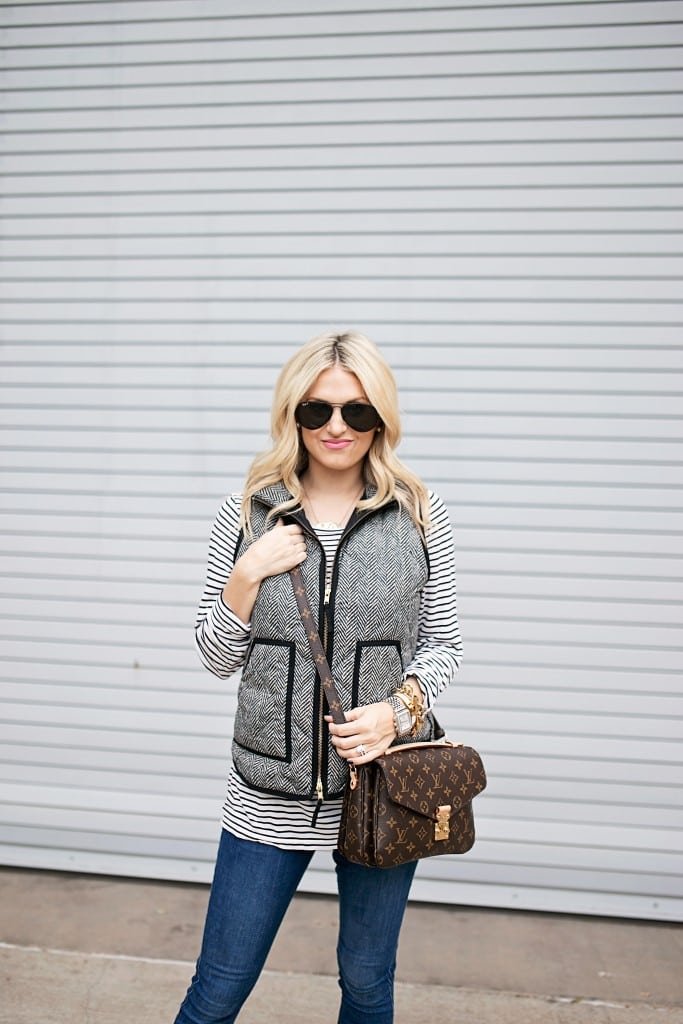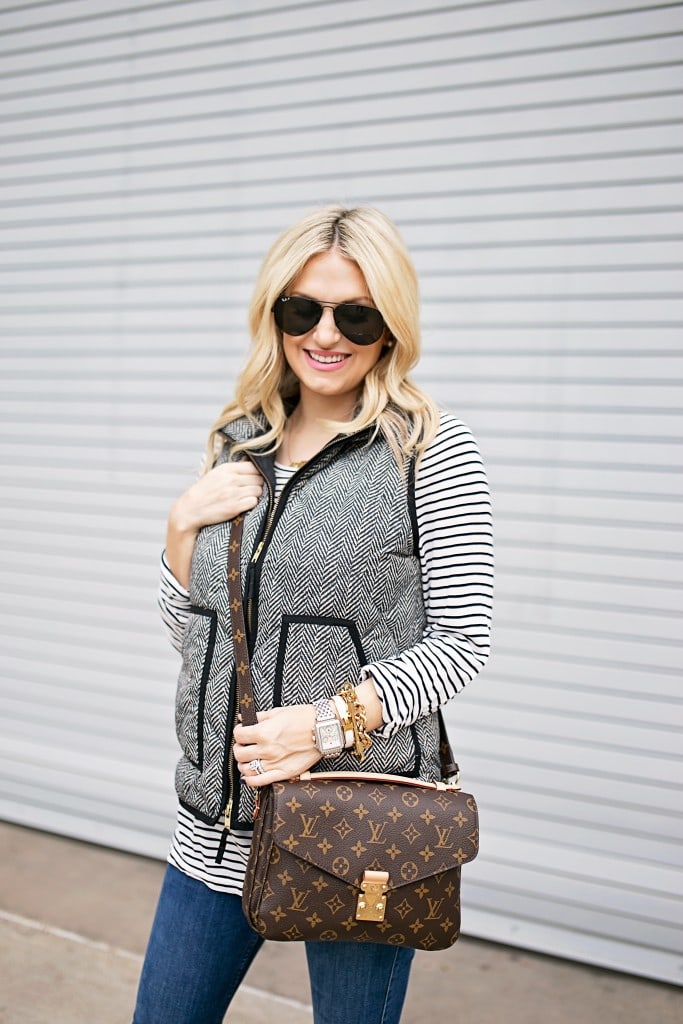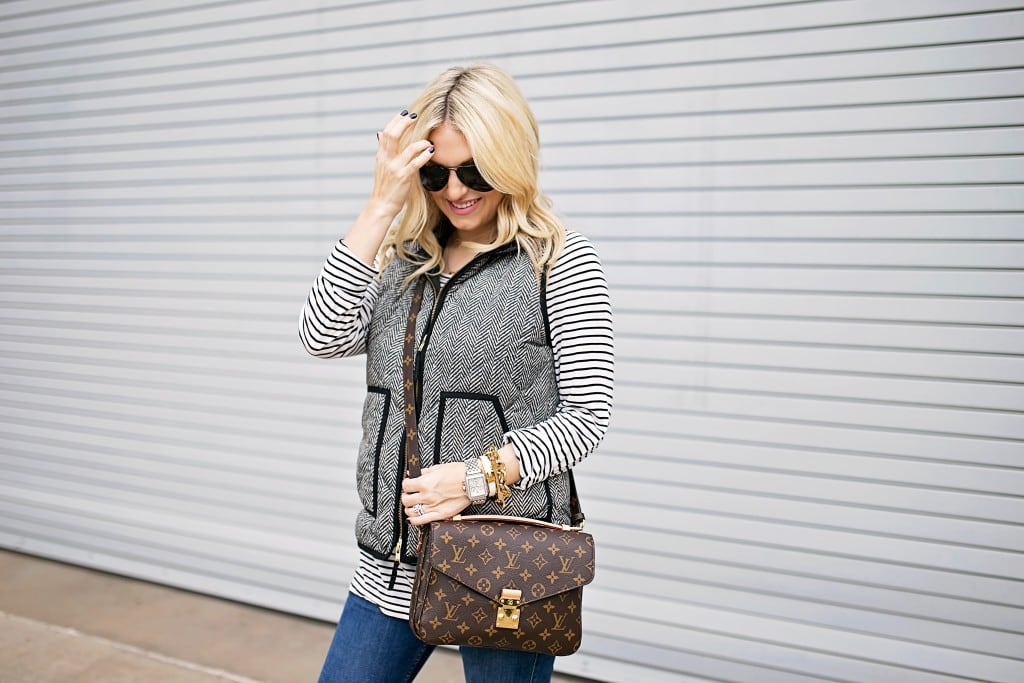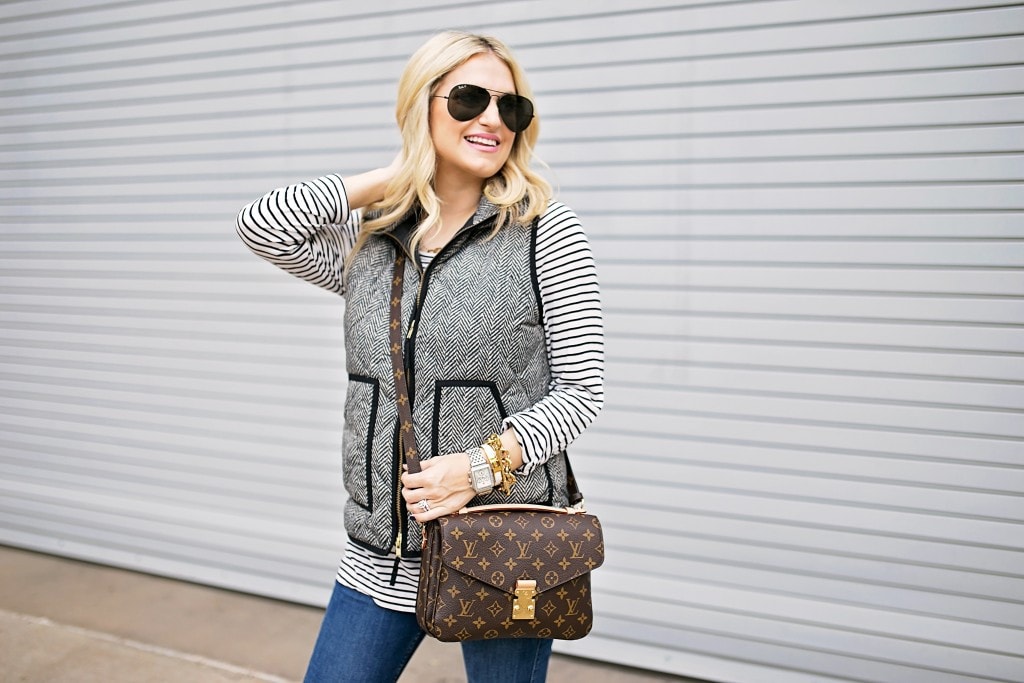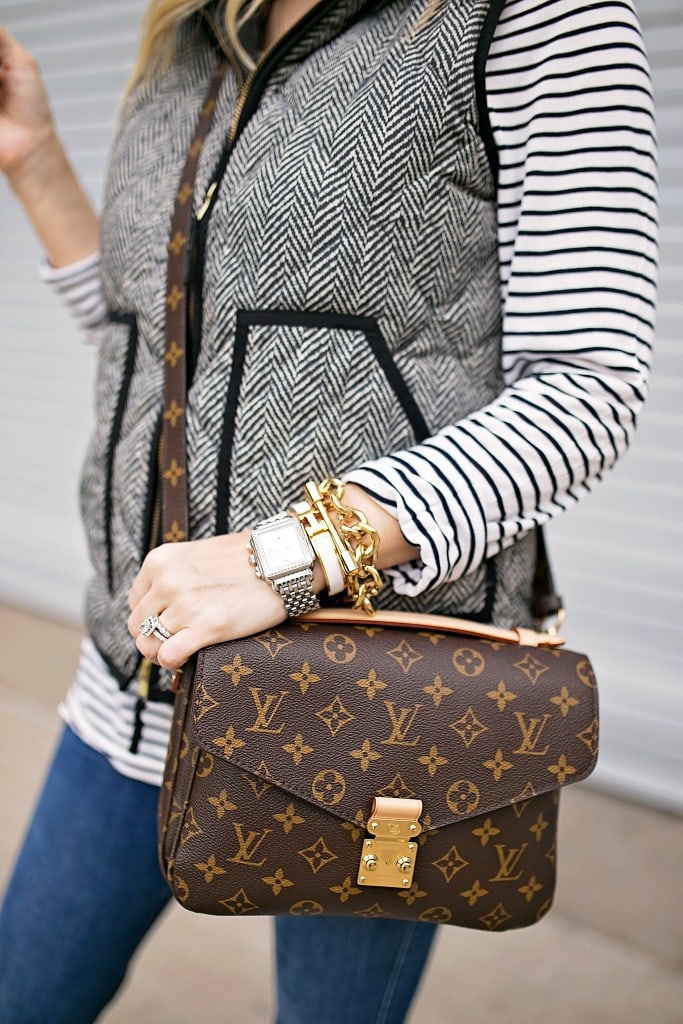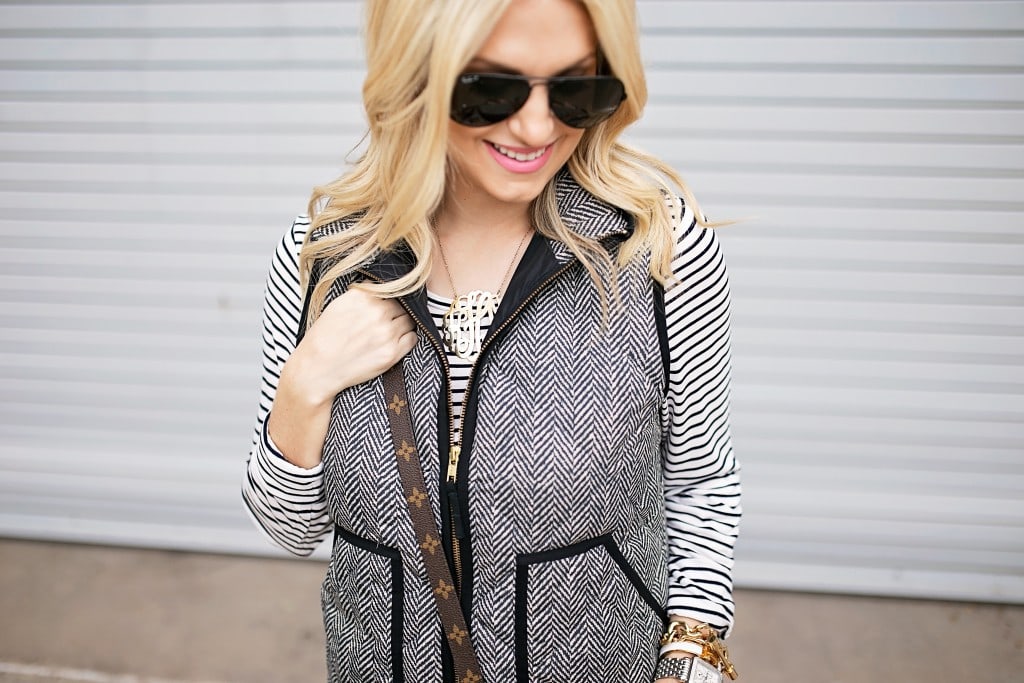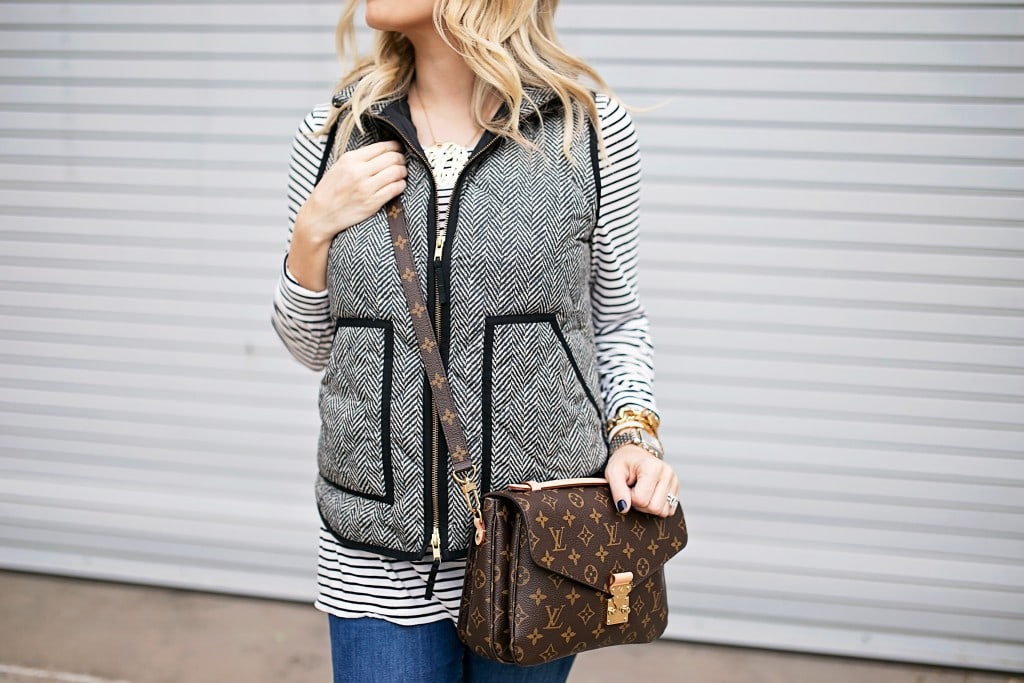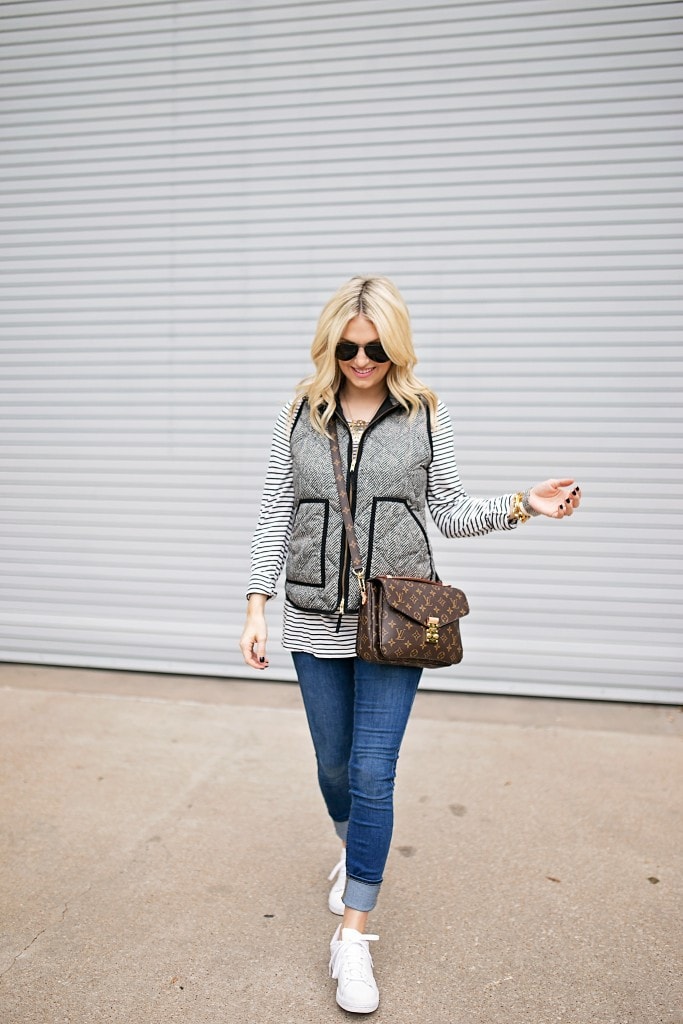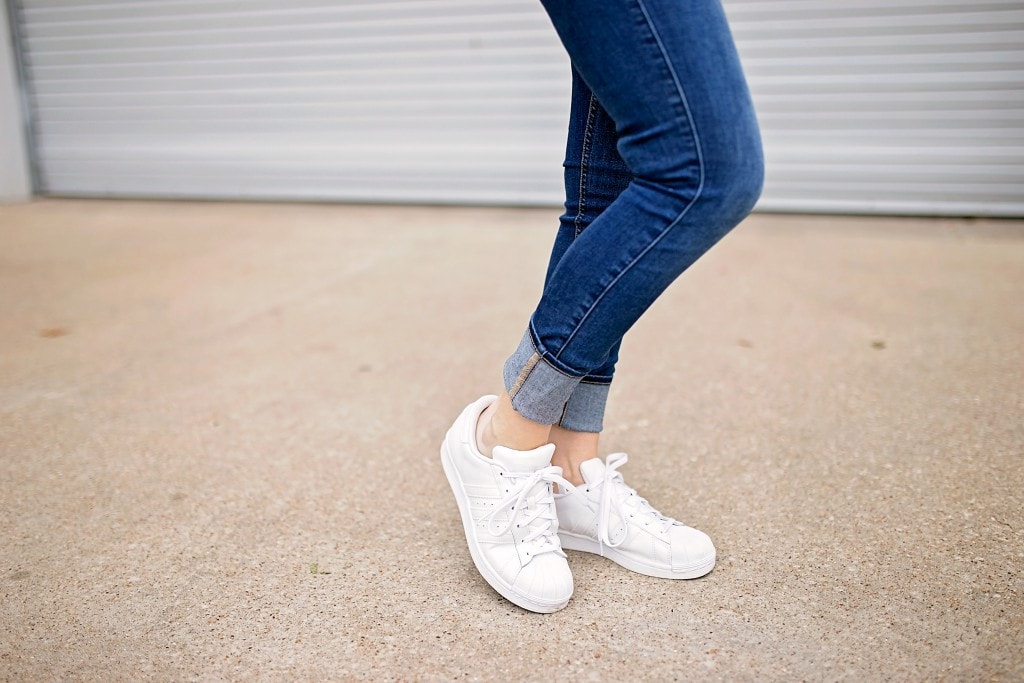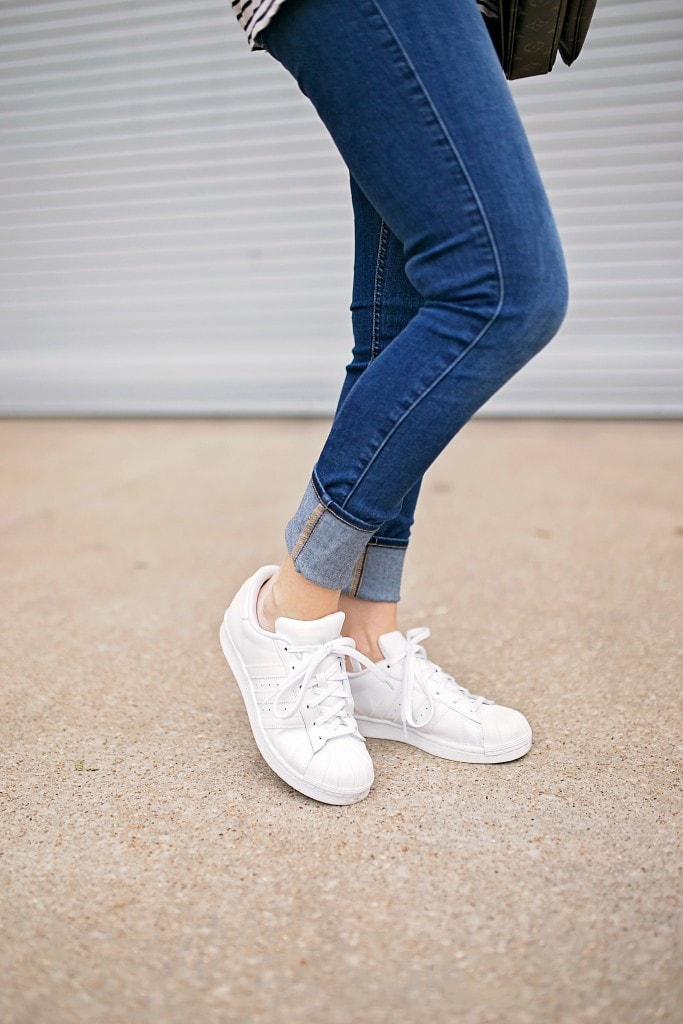 Top: Similar  | Vest: J.Crew | Jeans: Nordstrom | Bag: LV, Similar | Shoes: Adidas | Lipstick: Brave | Sunglasses: Similar | Bracelet: Baublebar | Necklace: Baublebar [c/o]
Photography by: Angie Garcia
---
I threw this look on to run out the door to one of my sister's early morning cross country meets and I'm convinced I didn't even know what I was throwing on when I got ready. It was dark and I just thought it was comfy. But then when I actually was at the meet I thought, "I love this print mixing!" It's really approachable and easy if you are timid of mixing prints like leopard and floral!
My sister's senior year is ramping up and it's getting bittersweet. Tomorrow she gives a senior speech to her entire school so I'll probably be the crazy sister crying and videoing the whole thing at the same time. I'm trying to just focus on things like decorating her dorm room and ignore the fact she is becoming her own person as an adult. 😉 Your younger siblings can't ever grow up, right?! She isn't going to college that far away, it will be about an hour, but she's just always been my little baby doll! A tomboy baby doll, but a baby doll nonetheless. haha!
This weekend we are celebrating her 18th birthday- this post is SO old but it shares a bit of a backstory on how/why we are so close. I apologize the images are expired, it's from years back.
But if any of you girls are in college, what were your favorite shops for decorating your dorm room? I want to help decorate her dorm and take that off her plate so she can just really enjoy her last summer of freedom with Younglife and saying bye to her friends. I used Pottery Barn Teen for my sorority room, but if there are other shops y'all like better now I'd love to know! I know it's a bit early, but I'm sure next year I'm going to be forgetting about it left and right with a new babe so I just wanted to start getting ideas.