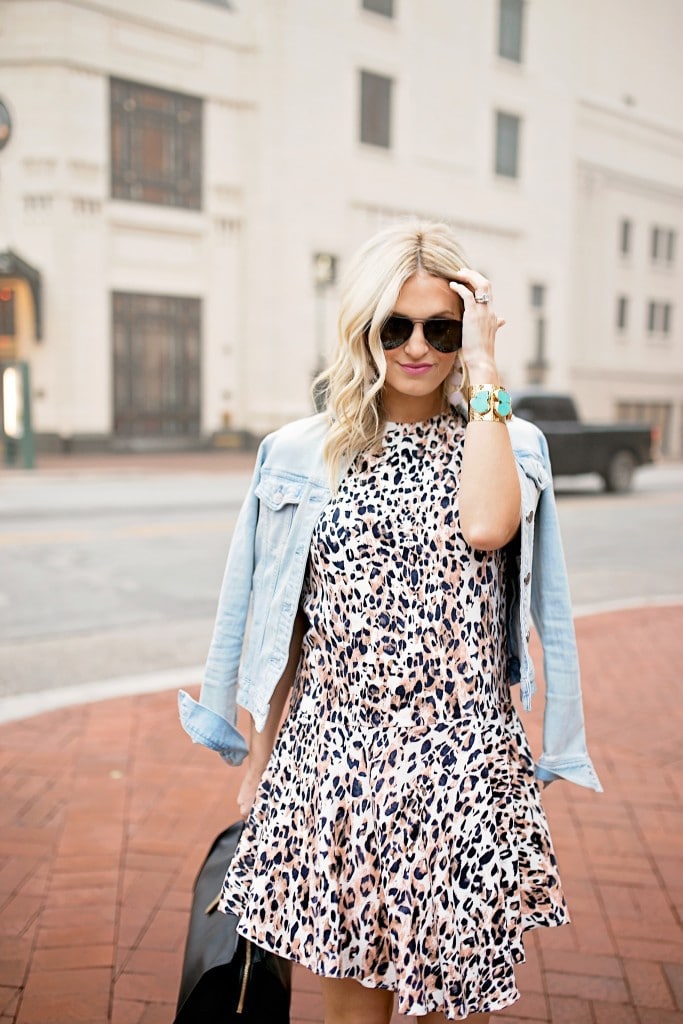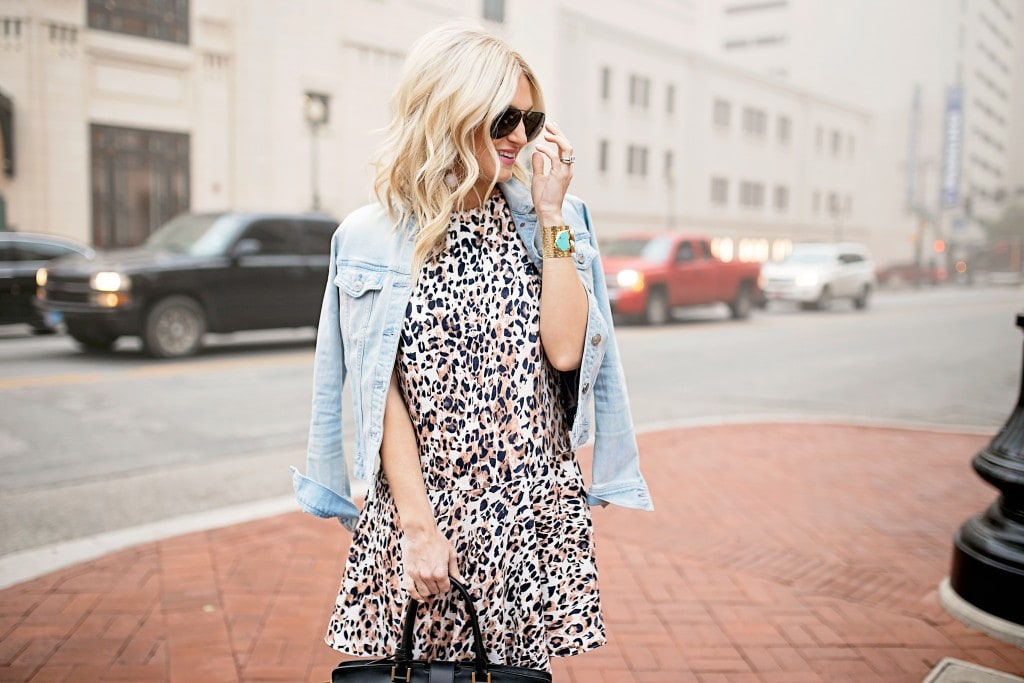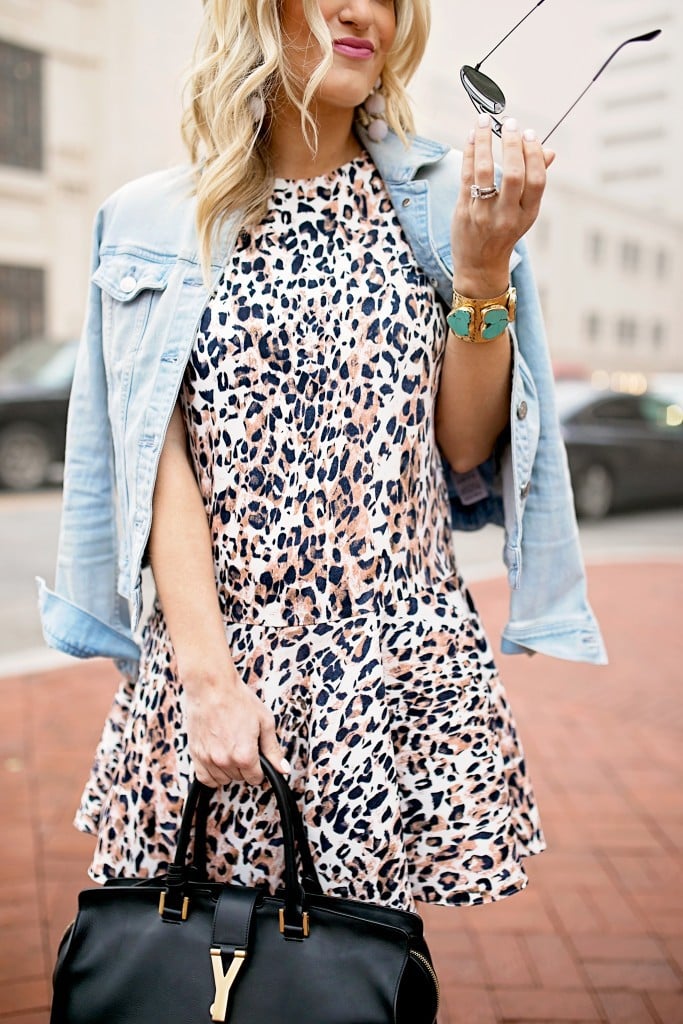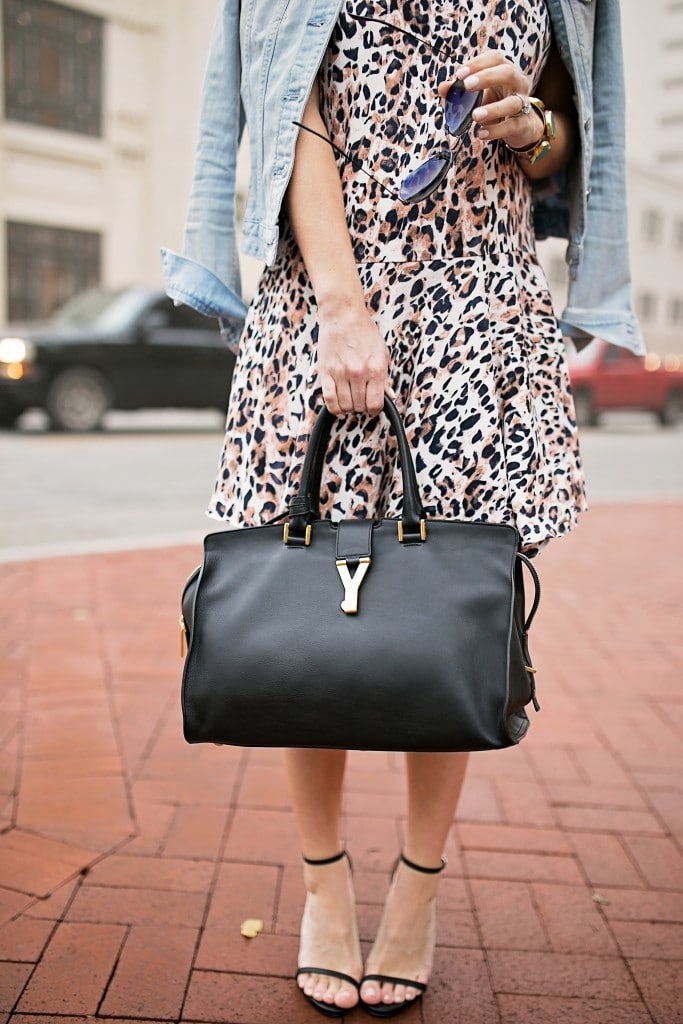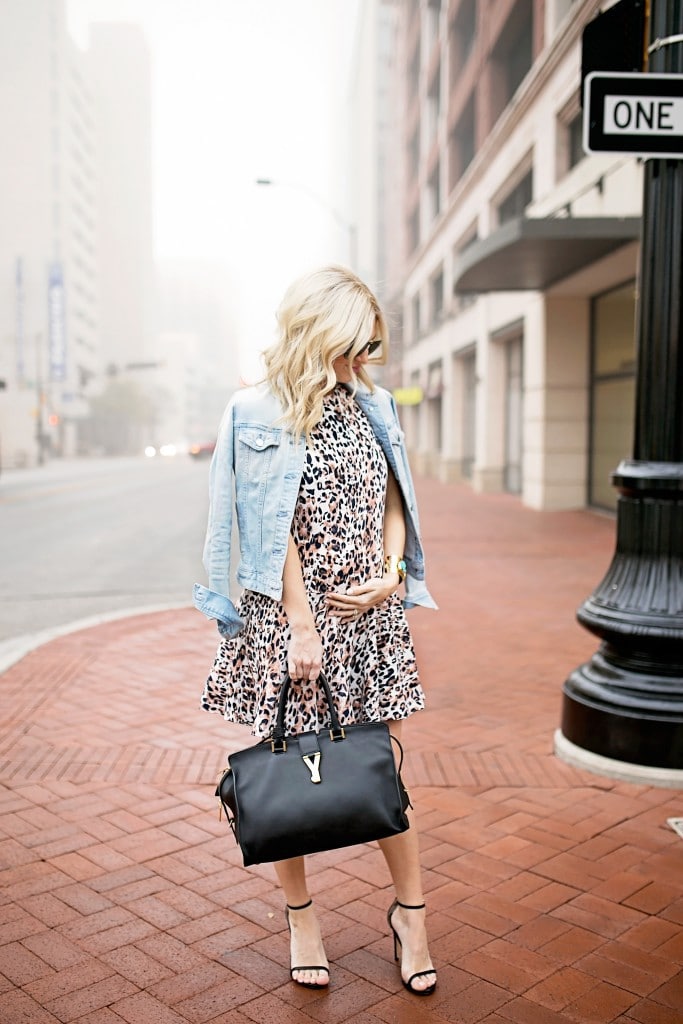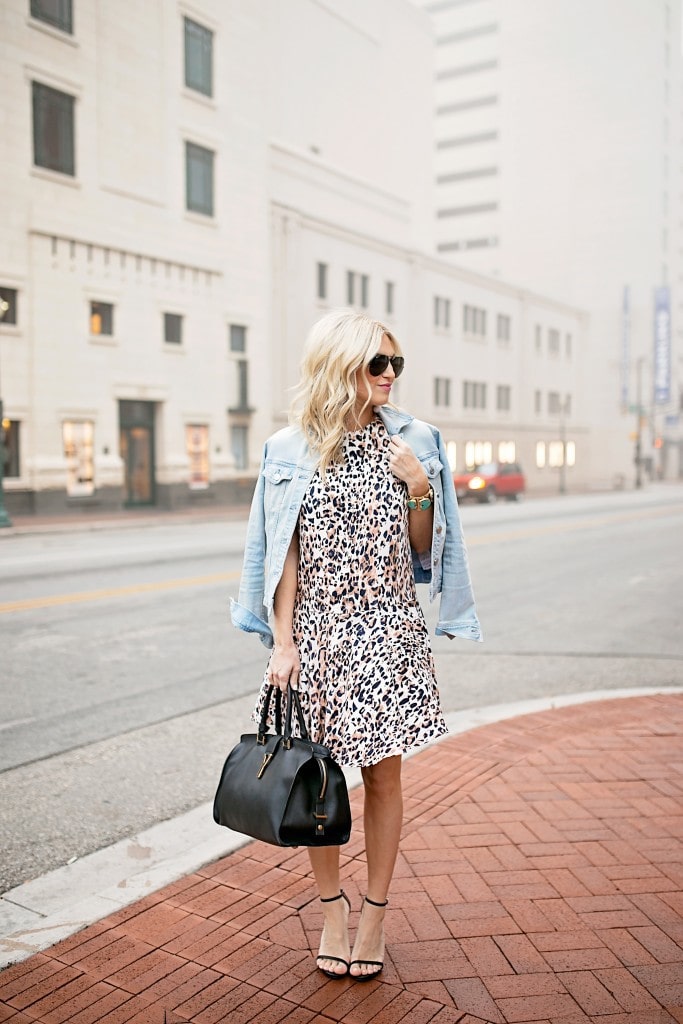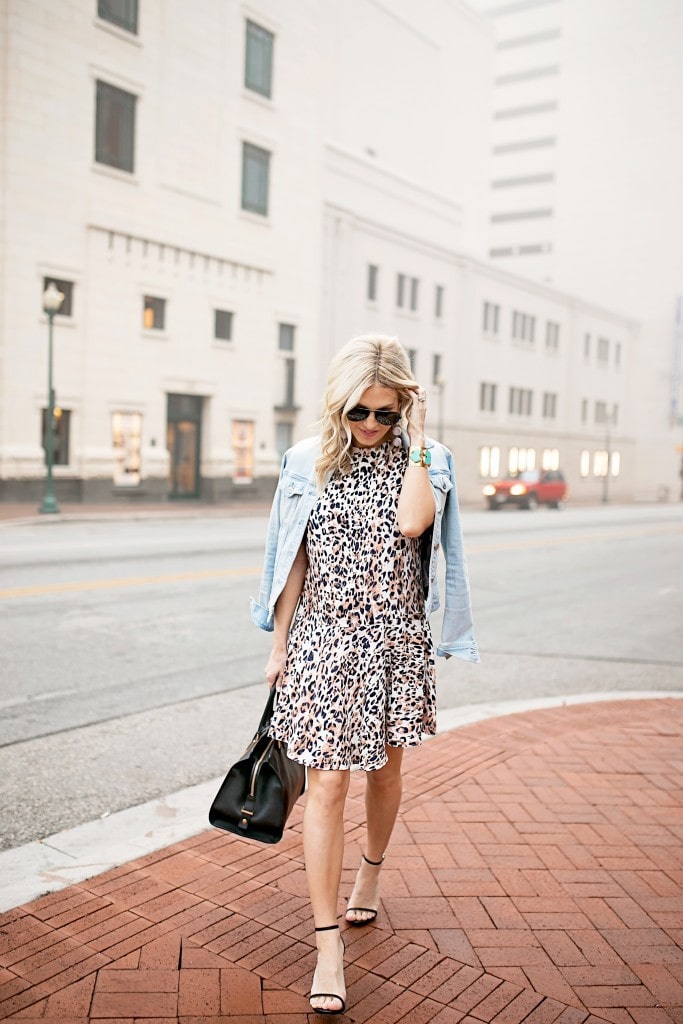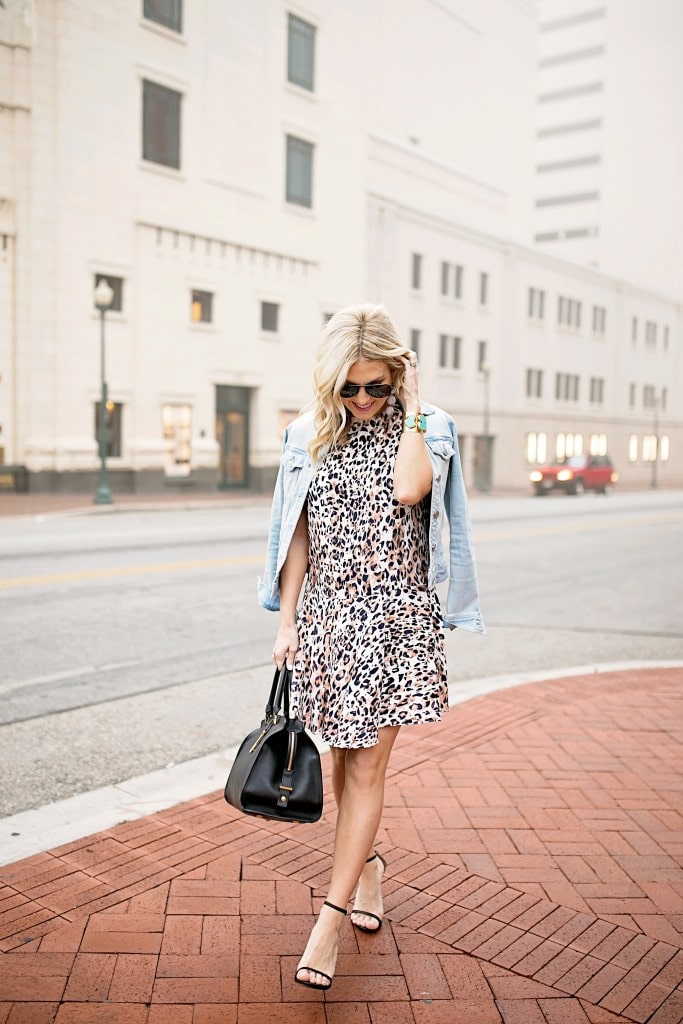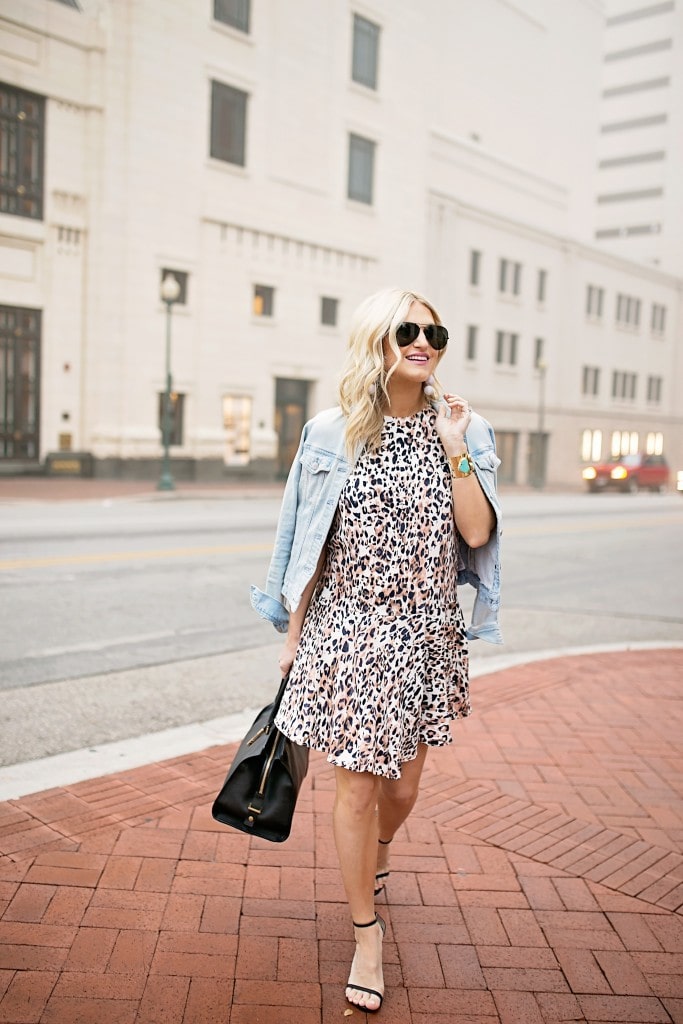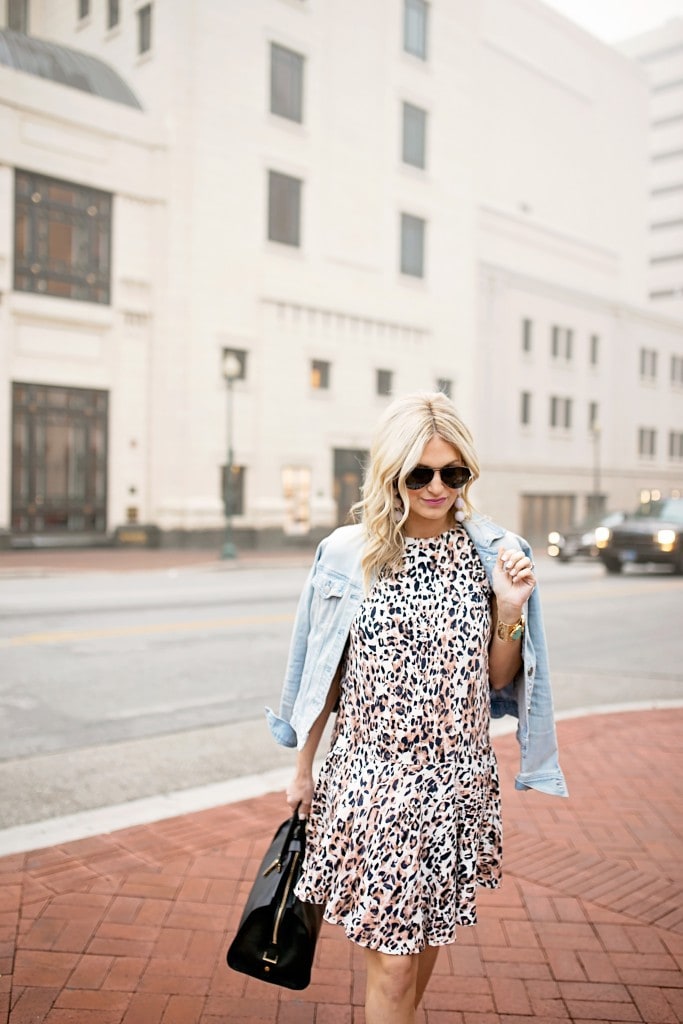 Dress: Cooper & Ella [c/o] [40% off! wearing size S] | Jacket: Old J.Crew, Similar | Shoes: Old, Similar | Bag: YSL, Dupe | Sunglasses: Ray Ban, Similar | Lipstick: Brave | Earrings: Drops | Cuff: Goldenstrand Jewelry [c/o]
Photography by: Angie Garcia
---
Although I have enough leopard spots in my wardrobe to keep a normal person content, I always love finding it in a new print. This dress is currently 40% off and the drop waist and lighter background made it something that felt completely different than anything else I own!
I threw a denim jacket over my shoulders as we had a warmer day when this look was shot, but I think this jacket would be perfect as well.
Today my sister is dead set on ice skating [don't worry, I'm not about to get this baby bump on the ice!] so my mom and I are taking here to Dallas to get her fix! For NYE Paul and I don't have too many plans but we do have dinner at 5! My sister kept making fun of us for our early bird special, but everything else was booked months ago! haha. We called our favorite date-night spot and they said, "You can eat at 4, 5:15 or 10:45." 10:45?! I'll be asleep! haha. Do you have any fun plans for that evening?!