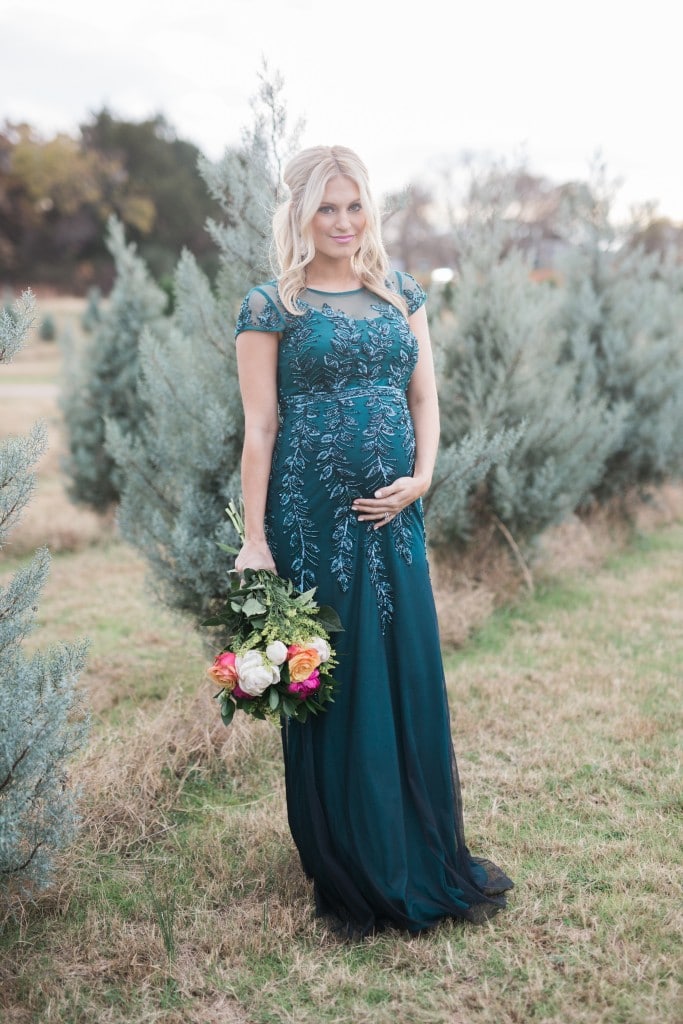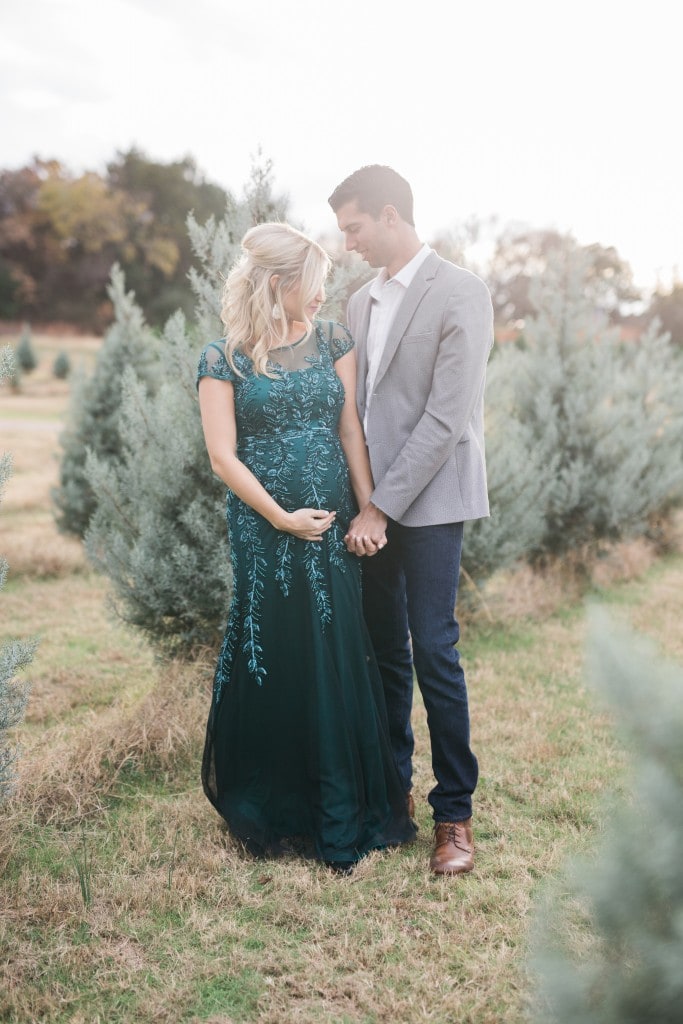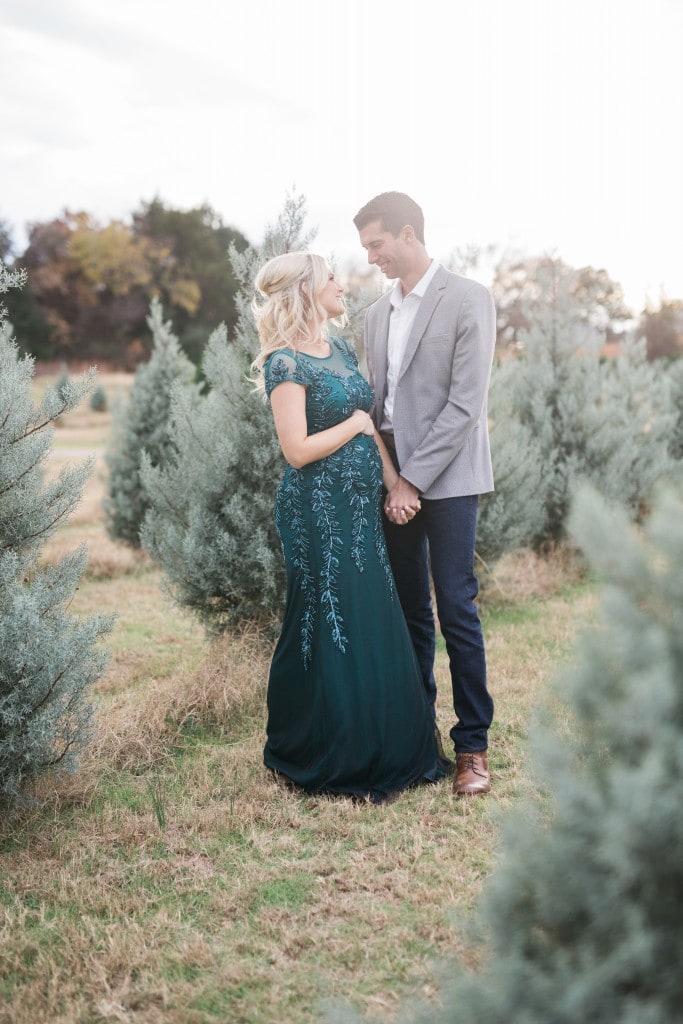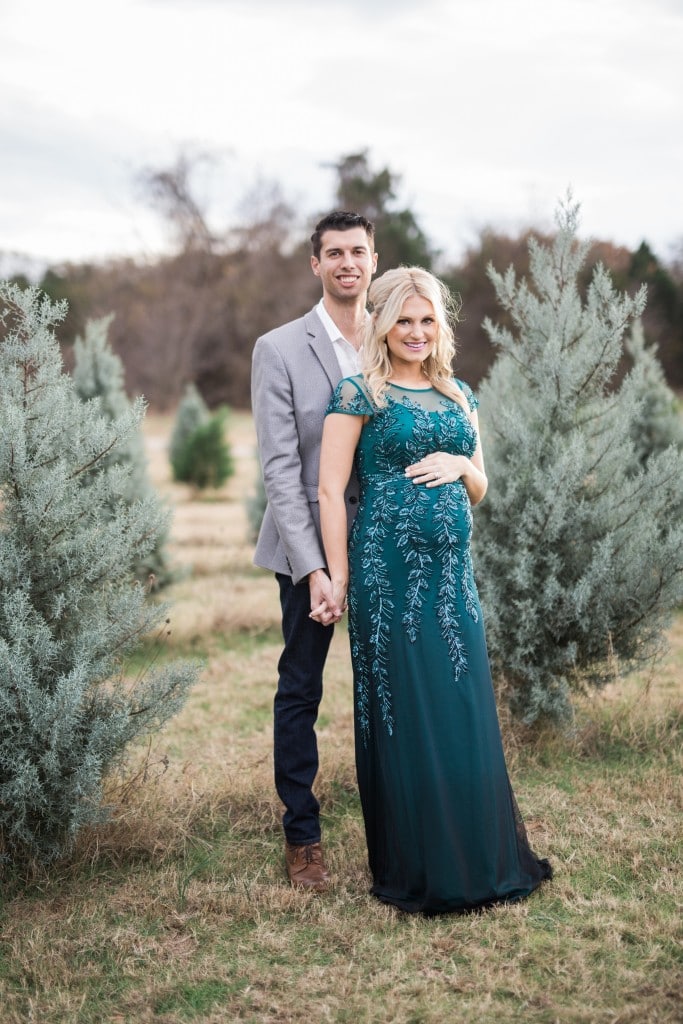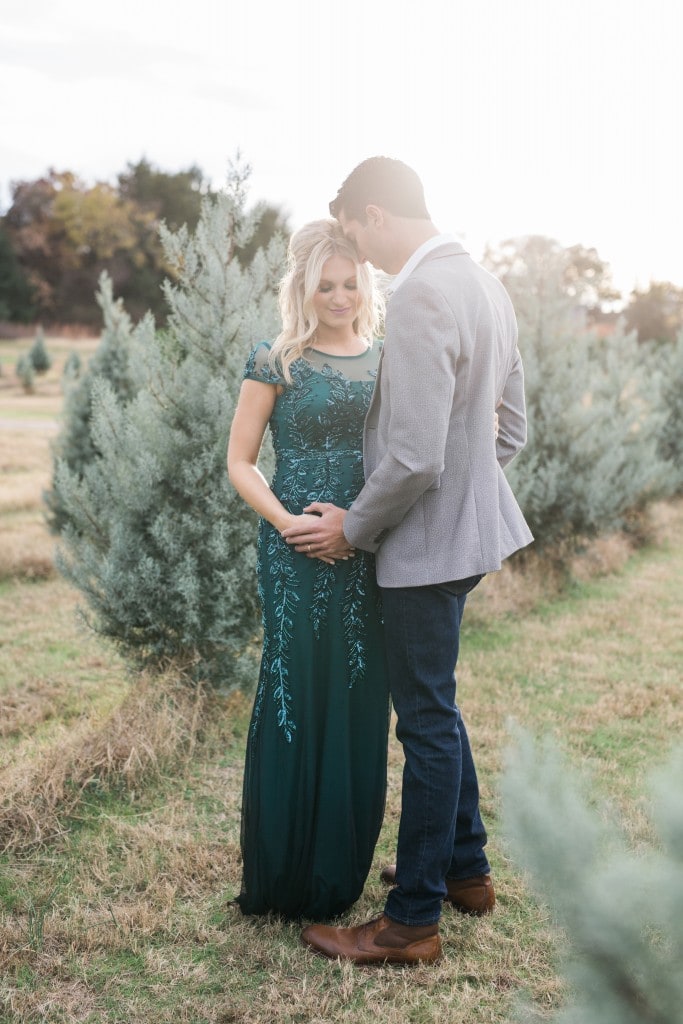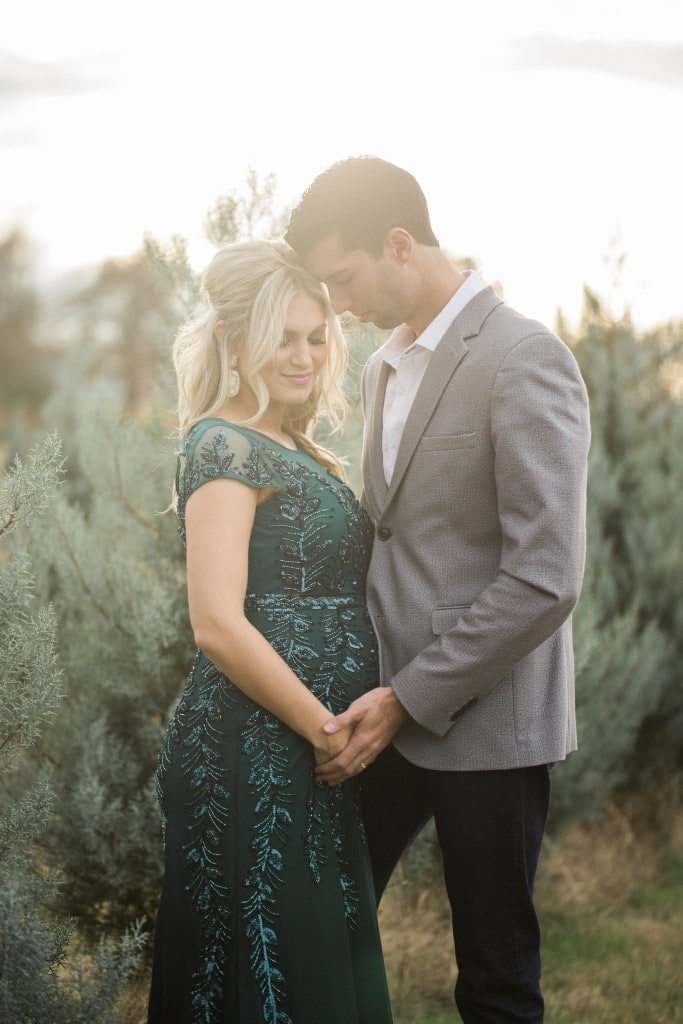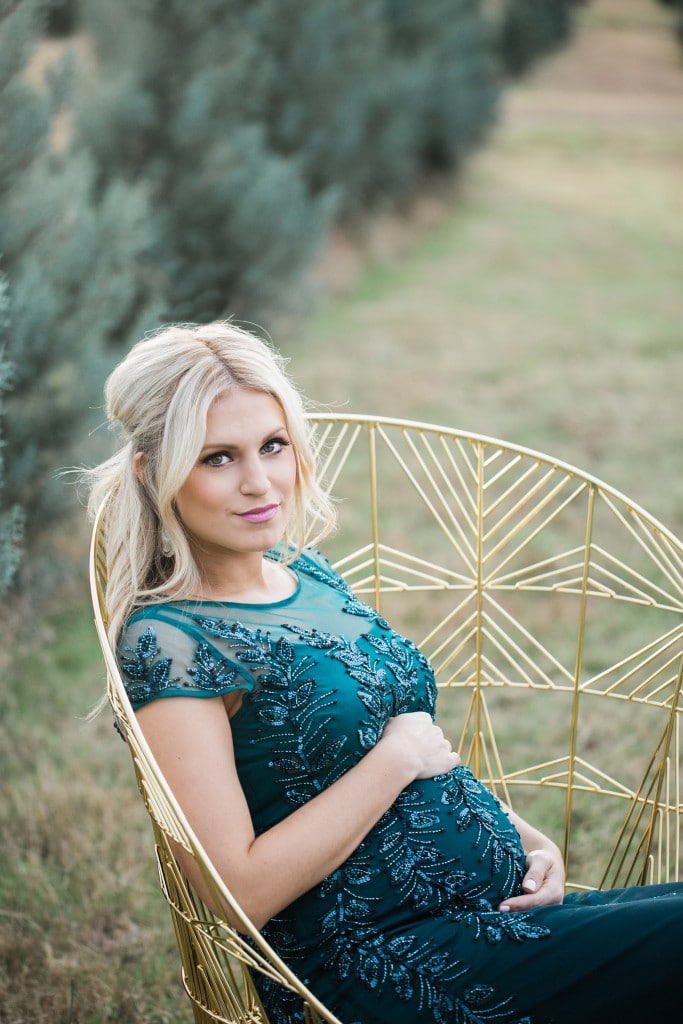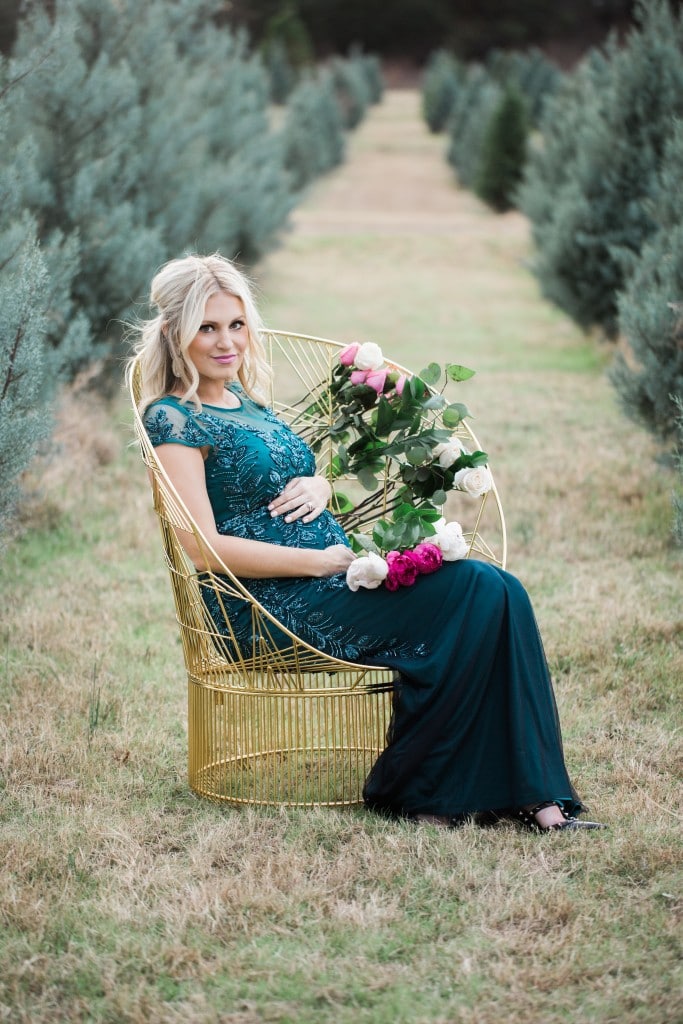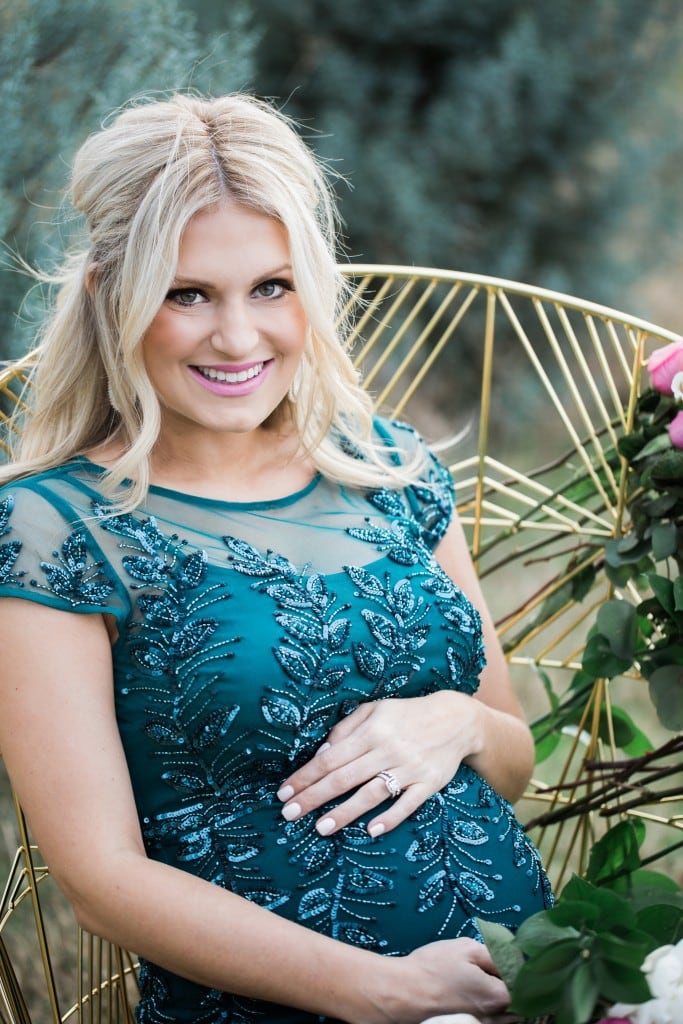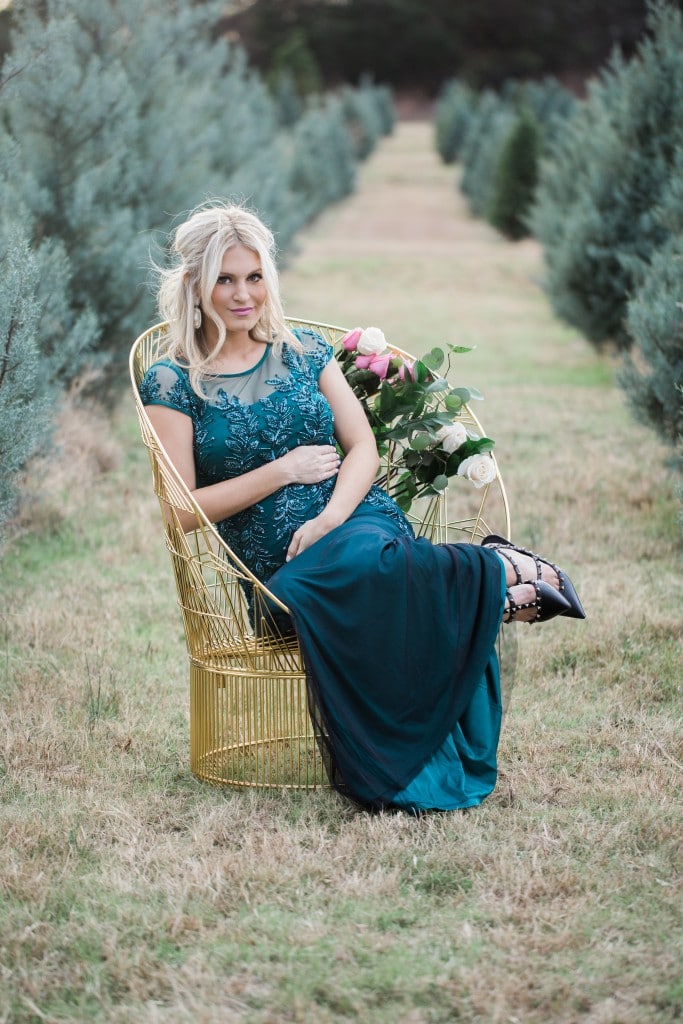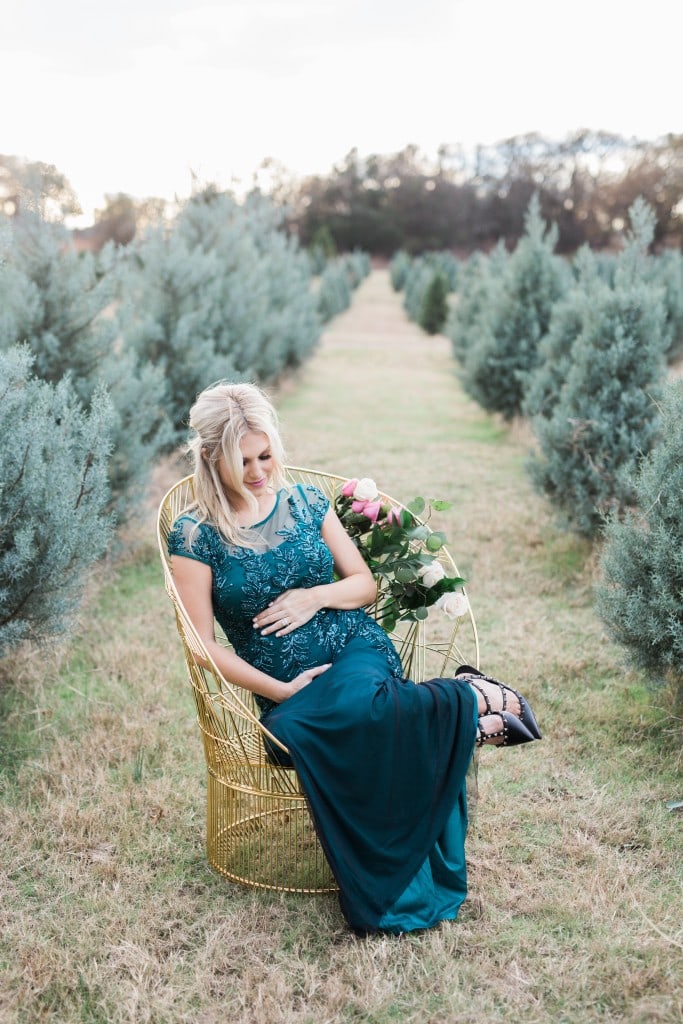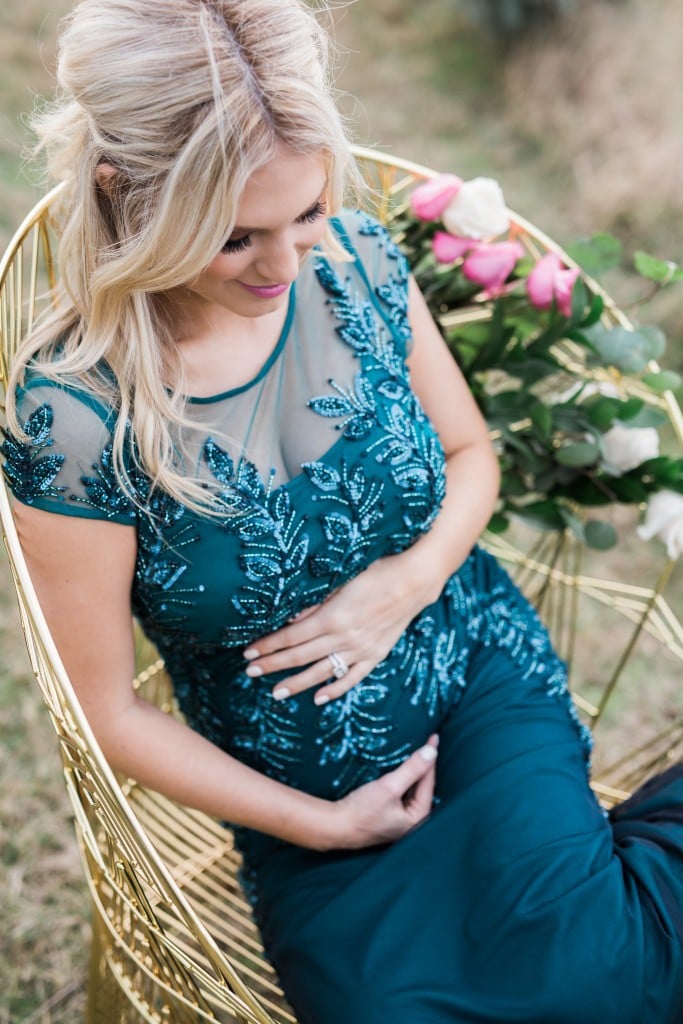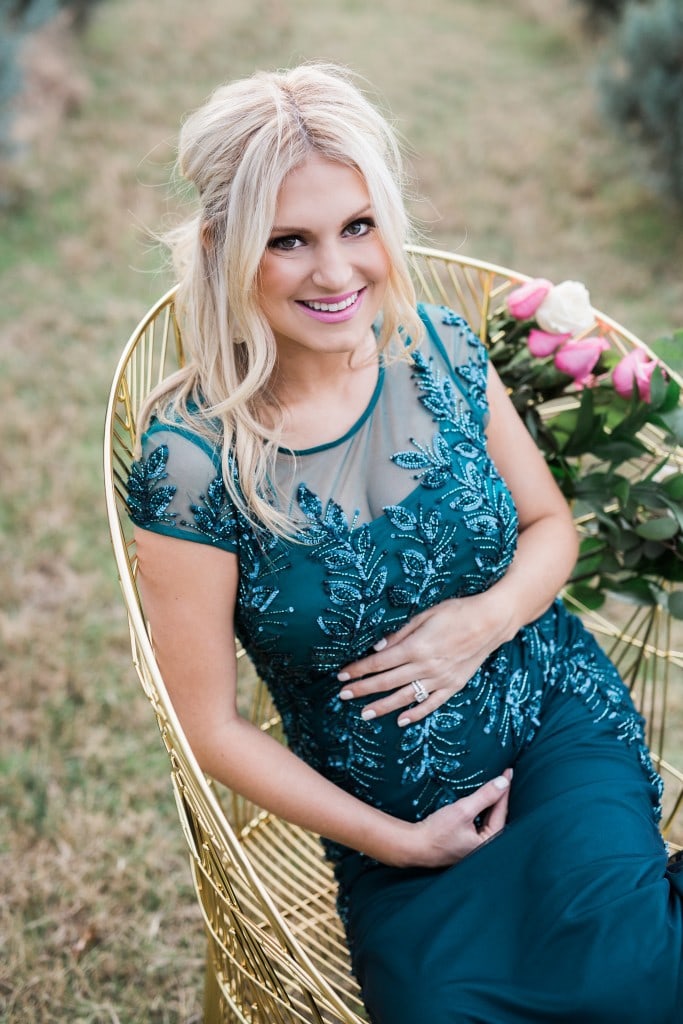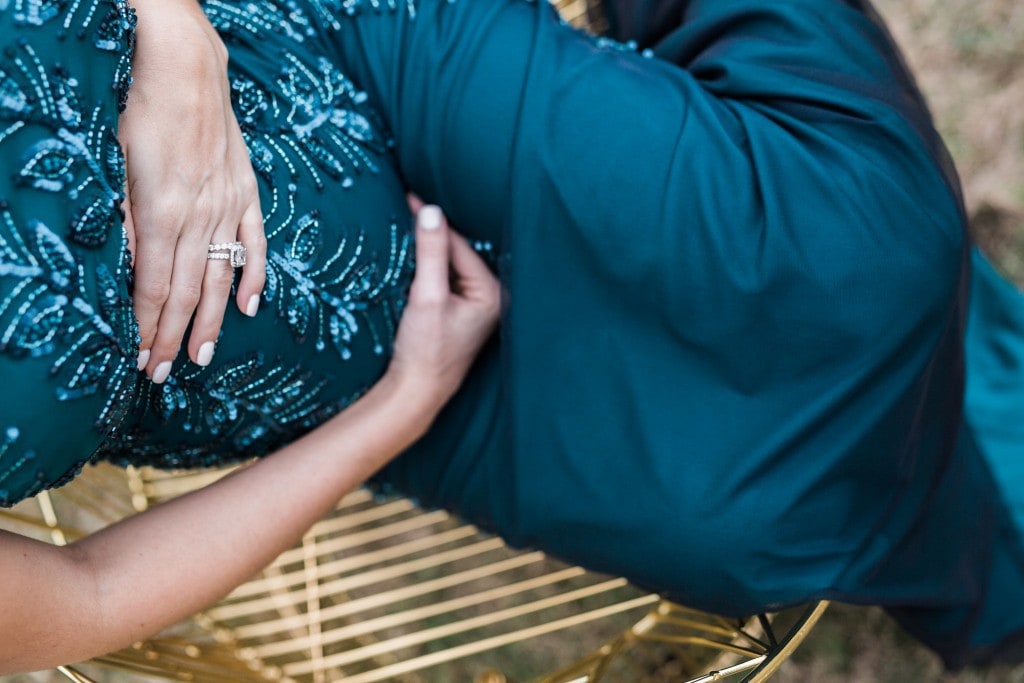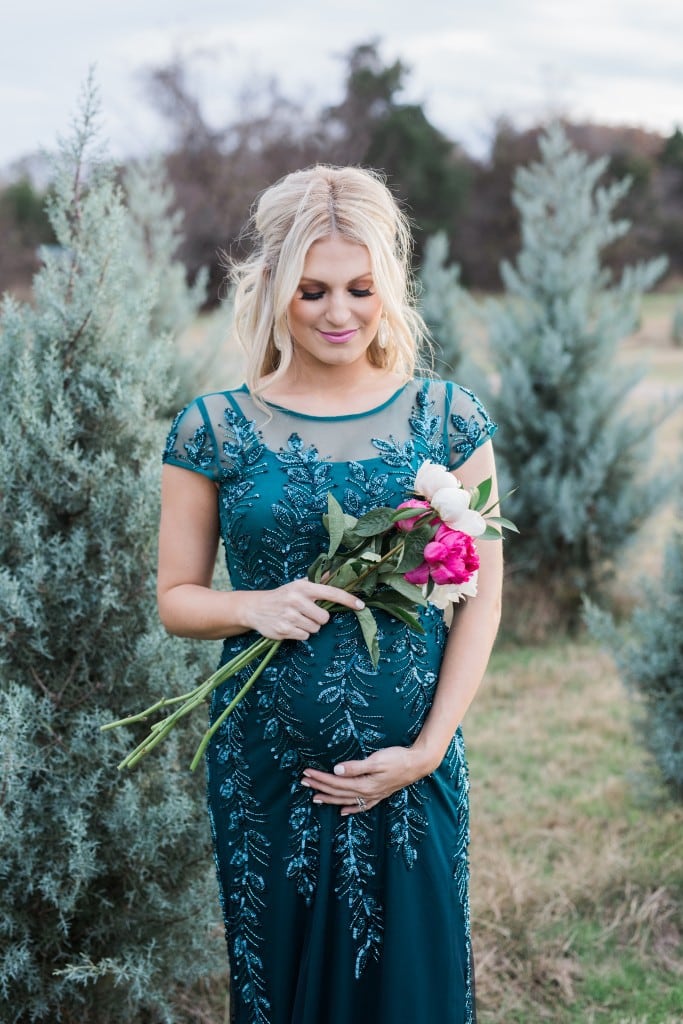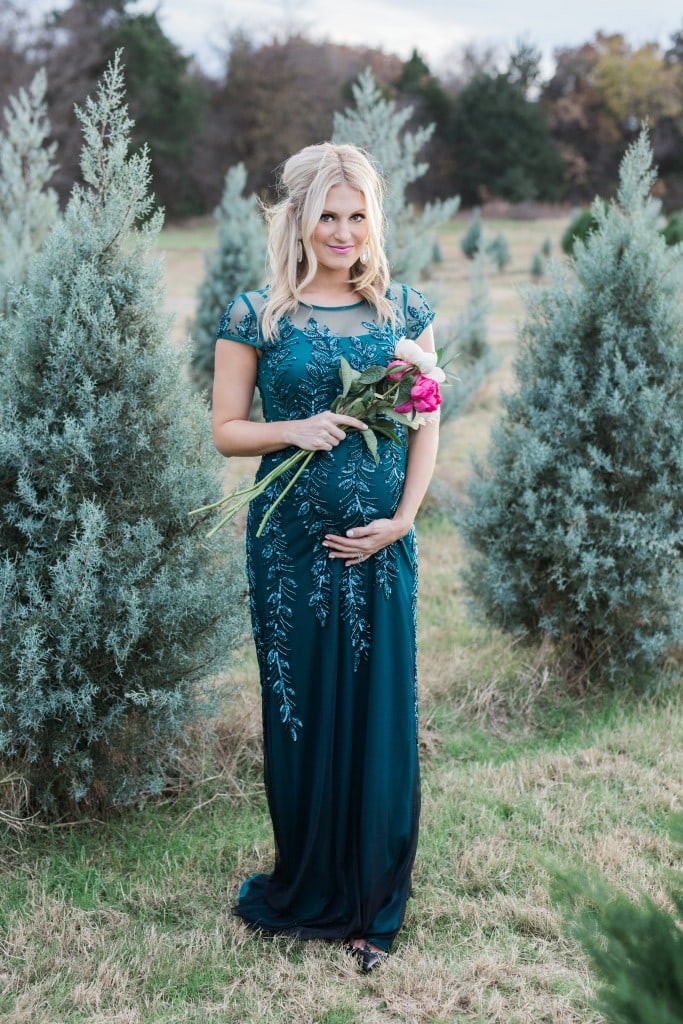 Dress: Nordstrom [non-maternity, wearing size 4 for reference] | Shoes: Valentino, Dupe | Earrings: Similar | Lipstick: Brave, Pagoda Gloss, Love this gloss, too!  
Photography by: Carmen Evans
---
Pregnancy is such a miracle and an emotional time all at once. Knowing I have about 5 weeks left of pregnancy has me so emotional thinking how I won't have a bump anymore and understanding just how much I will miss feeling her move and squirm all around! And then on the other hand, knowing there are 35 days left I'm getting so anxious! I can't wait for her to be here and me actually be able to do little things like bend over and put my shoes on! bahah!
I've thoroughly enjoyed styling my bump from fashion week to the beach and these maternity photos were no exception. I love that I've been able to see the bump at different stages throughout the seasons. This dress is non-maternity and can I just say how thankful I was to be pregnant in 2016?! I haven't had to purchase that much maternity [although shopping for it is really fun the first time and something I couldn't wait to do] because designers finally get it. They get that our clothing should go with us through different stages! I say this to commend designers for really taking into account now that so many women have different bodies and your body changes throughout your life and of course, pregnancy! I really respect them for doing that because women aren't just one size their entire life and that's so silly to think clothing shouldn't fit accordingly. A size S or a size M or a size L shouldn't just mean "one size" or "one weight." And I know that sadly, 20 or so years ago it did. So if you plan on getting pregnant sometime soon or you just found out you're going to be a mom, don't worry. You don't have to go out and redo your entire wardrobe! In fact, I found some of my maternity clothing to really not even grow with me as well as just normal clothing in different sizes. There are so many cute ways to show off the bump without spending a fortune because so many dresses and tops are loose or stretch in the middle and brands have recognized if they want to design for women, they have to design for a woman's life!
When it came to styling my maternity photos, I knew I wanted something winter-y to highlight the time of year but I also wanted something I could wear in the future. Spending money on an expensive maternity gown to have it sit in my closet collecting dust just felt wrong. I had ordered a few pink dresses online and because of the holidays and shipping delays they never came on time.  But it was completely fine because the more I thought about it the more I realized baby pink just felt very spring to me and I already had pregnancy photos from May. After my storybook baby shower, Paul and I decided to run to the mall. It was right before Christmas and our mall was packed and I was nervous everything would be gone. To be safe, I went to Nordstrom first. I saw this green dress by Adrianna Papell and she is one of my favorite designers when it comes to formal wear! I have this dress and wore it in a shoot with Paul last year as well as a wedding this fall. I was thrilled because I know I wear her dresses over and over and this shade felt perfect for the location.
When styling a formal winter look, I think jewel-tones like this emerald dress is perfect and the sequins make it feel even more festive. Brave has been my favorite lipstick shade as of lately and I threw a pink gloss over it as well for the photos. Then a statement pair of black pumps make the look fit the season and don't detract from the jewel-tones!
All of that to say, "Thank you, UPS for the delay!" Pink dresses really wouldn't have felt appropriate for the winter look I wanted and I love that I have photos to capture my pregnancy throughout the seasons from the beach to trees pictured here. I'll pull a few more dresses from Nordstrom you can style to finish out the winter below! You don't have to do all black and and don't fear beading. The right amount adds a lot of texture to your look which I feel makes these photos look so romantic.
Thank you so much for reading and for following along with my pregnancy!

In partnership with Nordstrom. All purchases, selections and opinions were my own!