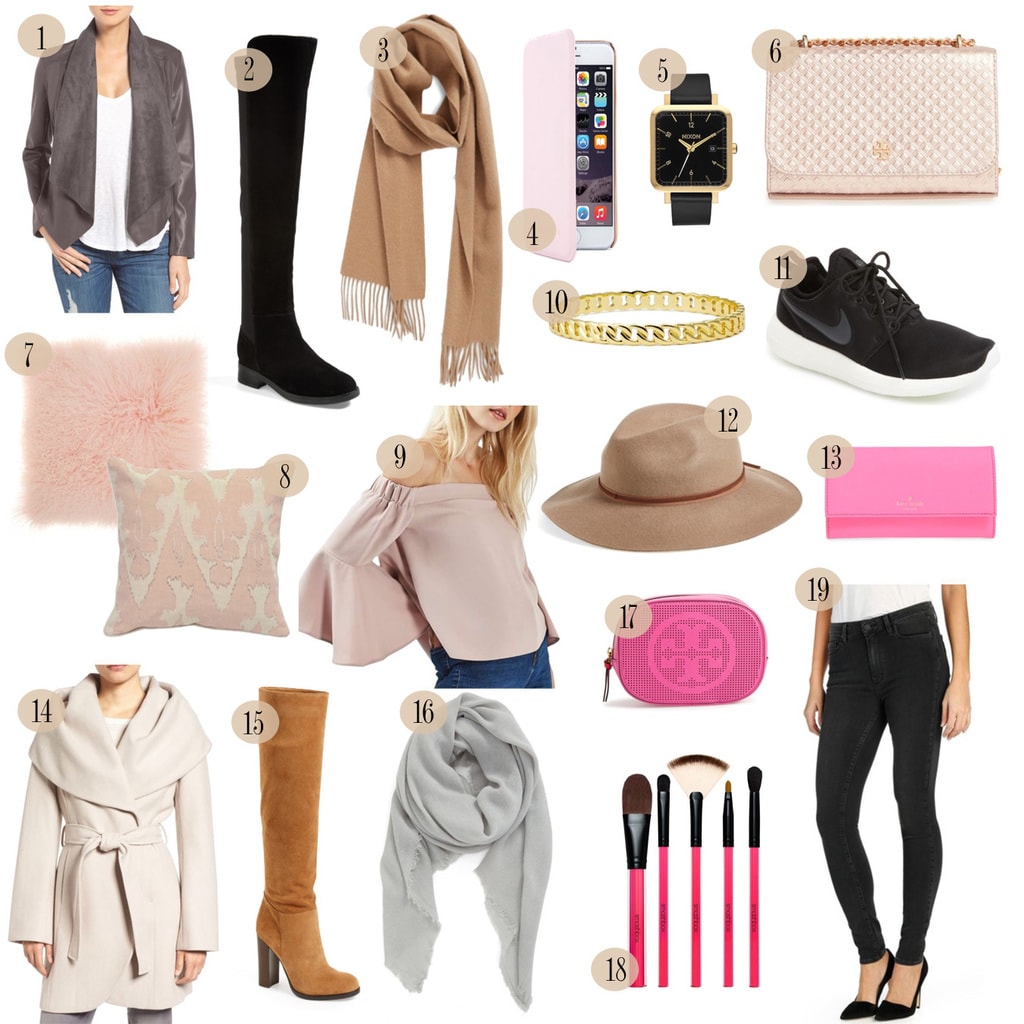 1 | 2 | 3 | 4 | 5 | 6 | 7 | 8 | 9 | 10 | 11 | 12 | 13 | 14 [comes in lots of shades!] | 15 | 16 | 17 | 18 | 19
---
 Happy New Year's Day! Some great sales end tomorrow and so I wanted to round up a few of my favorites from the Nordstrom Half Yearly Sale which has items up to 50% off! I've had the craziest pregnancy insomnia lately and can't sleep past 4 or 5 a.m. so I got up this morning and after lying there for an hour I thought, "Well, I guess I'll get up and online shop before church!" haha. I found a few goodies like this dupe for my Fendi Petite Shopper bag.
I have some of these items in my closet I rounded up like number 16, and the most important thing in my cart is 6! 😉 I don't have a ton of rose gold in my wardrobe but I think this is so versatile!
I hope you had a safe and happy evening last night ringing in 2017 with the ones you love. I'll be back on Tuesday sharing my resolutions and goals for the next year. Have a wonderful rest of your holiday!