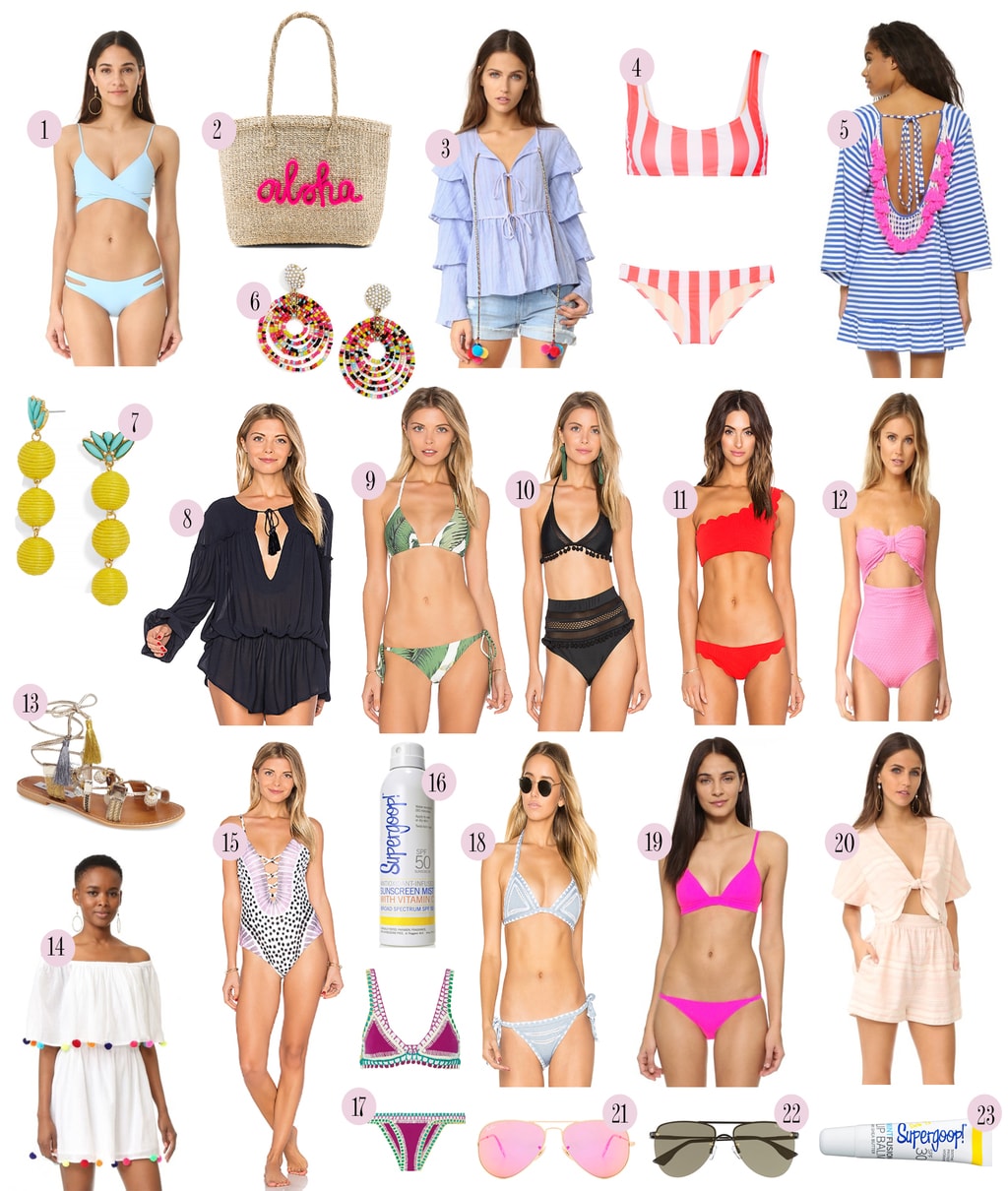 1 [bottoms] | 2 | 3 | 4 | 5 [runs large!] | 6 | 7 | 8 | 9 [bottoms, love this top, too!] | 10 [bottoms] | 11 [bottoms] | 12 | 13 | 14 | 15 | 16 | 17 | 18 [bottoms] | 19 [bottoms] | 20 | 21 | 22 | 23
---
It's 42 degrees out today, but I've still got swimwear on my mind! I seriously can't wait to take my little one to the pool this summer and get her used to the water, so I want to stock up on a bunch of comfortable swimwear that makes it easy to hold her. On the other hand, I've got fun and flirty bikinis on my mind as well! Paul surprised me by booking a quick-trip to Mexico for our anniversary later this year, so I'm already thinking of things I want to bring. I know that's so far in advance, but all the good swimwear items sell out by April once Spring break hits. I hate finding a bikini I love and then my size is sold out in the bottoms or vice versa with the top. It's far easier to start adding things to my wish list now and conscientiously make a few purchases here and there.
I thought I'd round up all the pieces I've got my eye on along with my favorite coverups, statement earrings for the beach and sunscreen. I know jewelry doesn't seem very pool appropriate, but Beyoncé does it so why can't you?! 😉 Statement earrings are my favorite way to distract from a messy beach pony or a nose that got a little too much sun.
Where are your favorite spots to purchase your swimwear?!