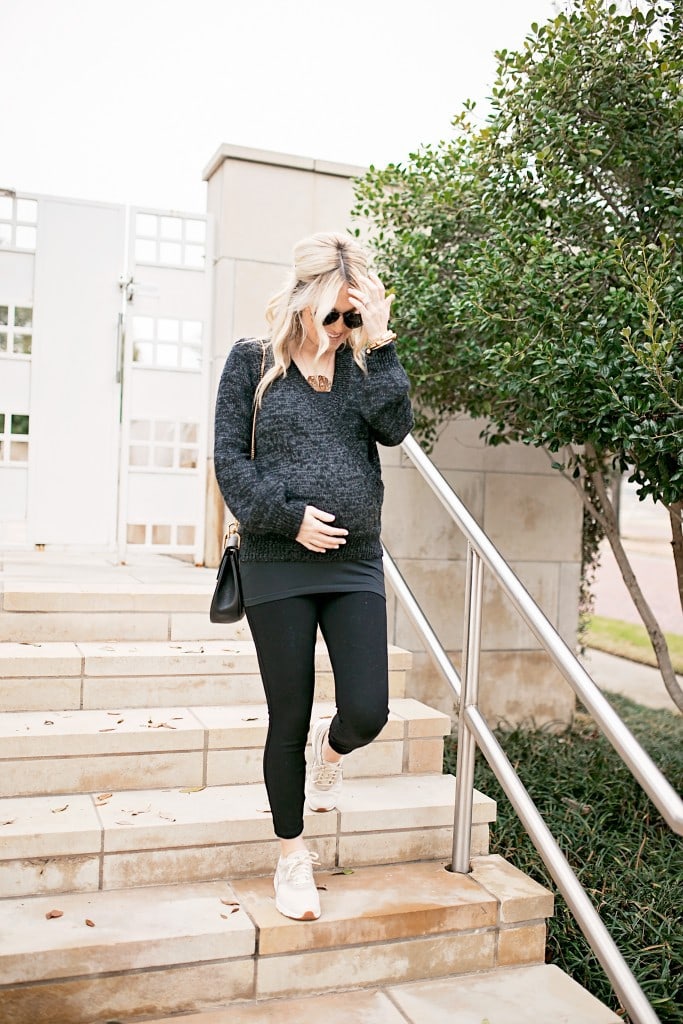 I made one major mistake during my pregnancy. When I went and purchased my maternity jeans I was about 22 weeks and the high-waisted pregnancy jeans were phenomenal. I mean I thought they were better than sliced bread. For those not pregnant, maternity jeans come in different varieties. There are some with this really high-waisted band. Think a legging that goes to your ribs. And then there is a low-band version which is just like normal jeans that stretch. Remember when Gap Kids made the shorts you could cinch with buttons on the inside?! That's what they remind me of! haha. But the low-band version didn't fit my bump well at that stage, so I splurged on all high-waisted pregnancy jeans. I mean I loved them nearly as much as I love my husband. So. Stinkin'. Comfortable. However, most of y'all know I got subluxating ribs and anything touching the skin was super painful. But I'm at the end of  my pregnancy and not about to drop another $200 on a pair of jeans! Ridiculous!
My other option rather than spending more money? I thought I'd get creative with how I wore the jeans. I started to roll the waist lower and that was just a hot mess. I would be walking around Target trying to buy groceries in peace and just be fidgeting with my waist band the entire time. Rookie mistake, y'all. Rookie mistake! By 37 weeks I just gave that embarrassing habit up and decided I'm wearing athleisure until this little girl comes out!
All of that to say, don't make the silly mistake I did. If you buy two different pairs of maternity jeans I'd definitely buy one of each! Secondly, let's just acknowledge athleisure is a blessing. Whether you're bumpin' it like I am, you're running car pool or you're handling all your errands over the weekend, athleisure can be your bff.
Now when you think of athlesiure you might think, "Okay, no problem! I just wear my workout clothes!" You can totally do that! But if you want to take it a step further, athleisure traditionally combines both aspects of your workout wear along with your lounge wear.Think a cozy sweater paired with leggings and your sneakers as I styled in this look. It's really up to you how you style this trend. All I cared about was that I wasn't wearing jeans! 😉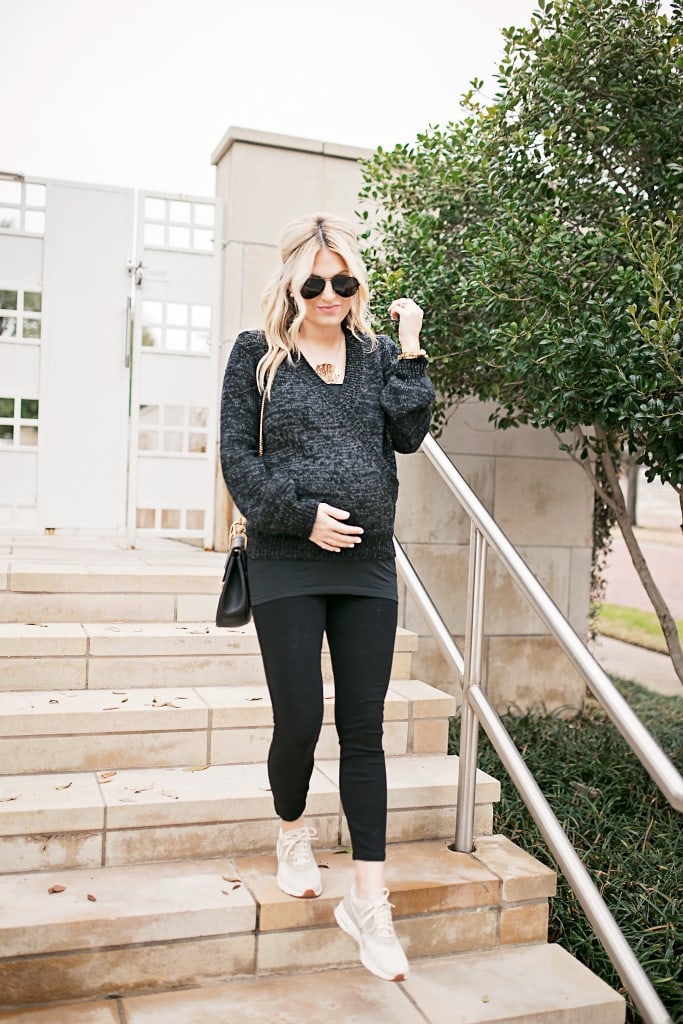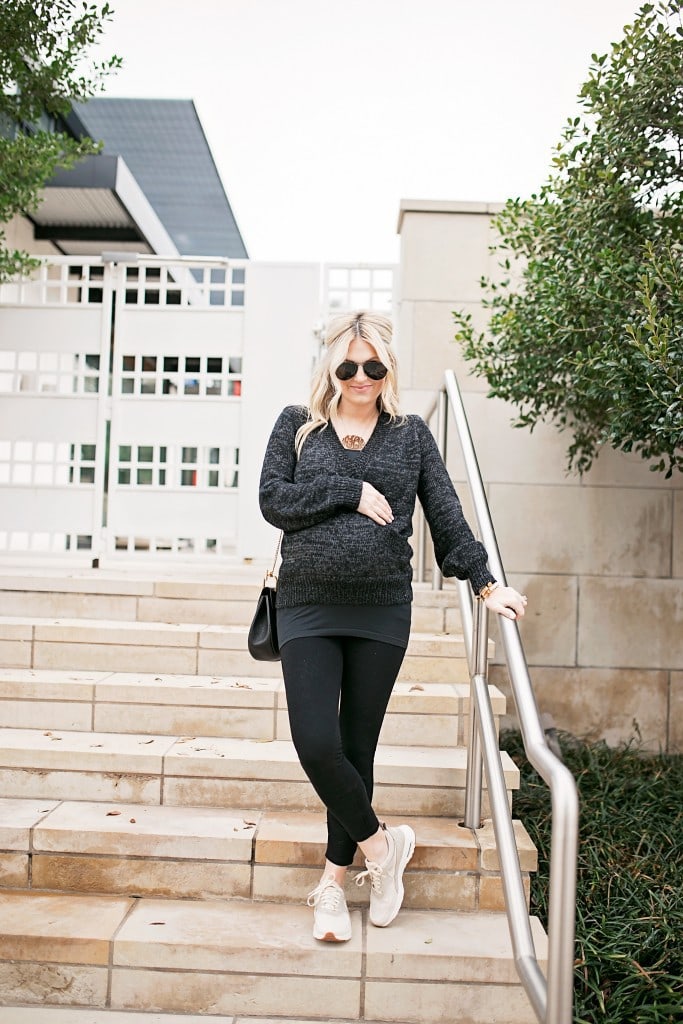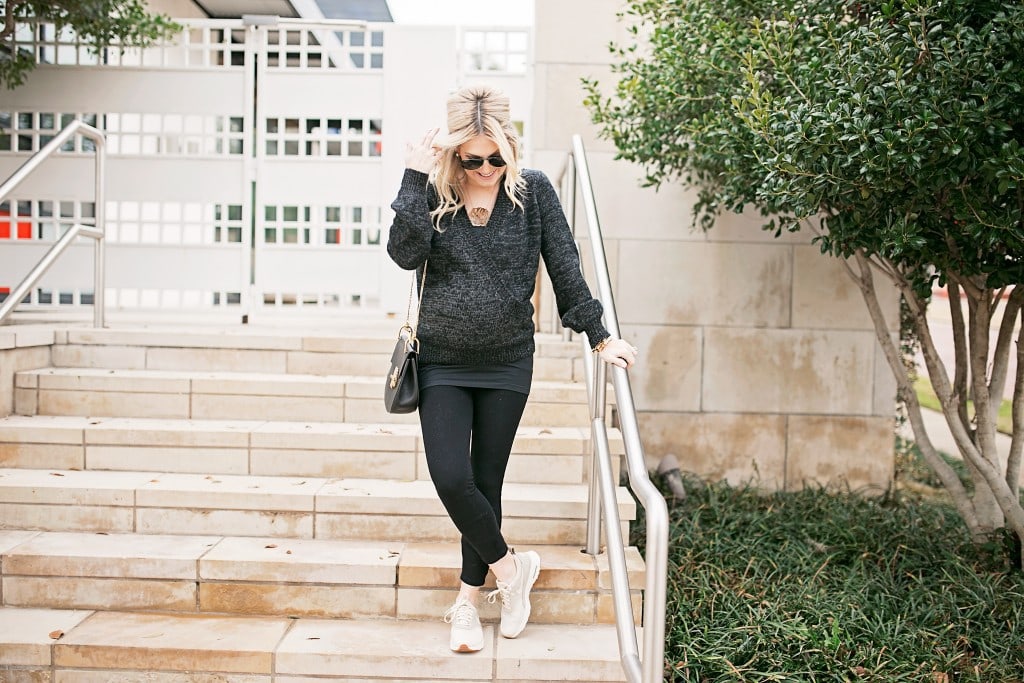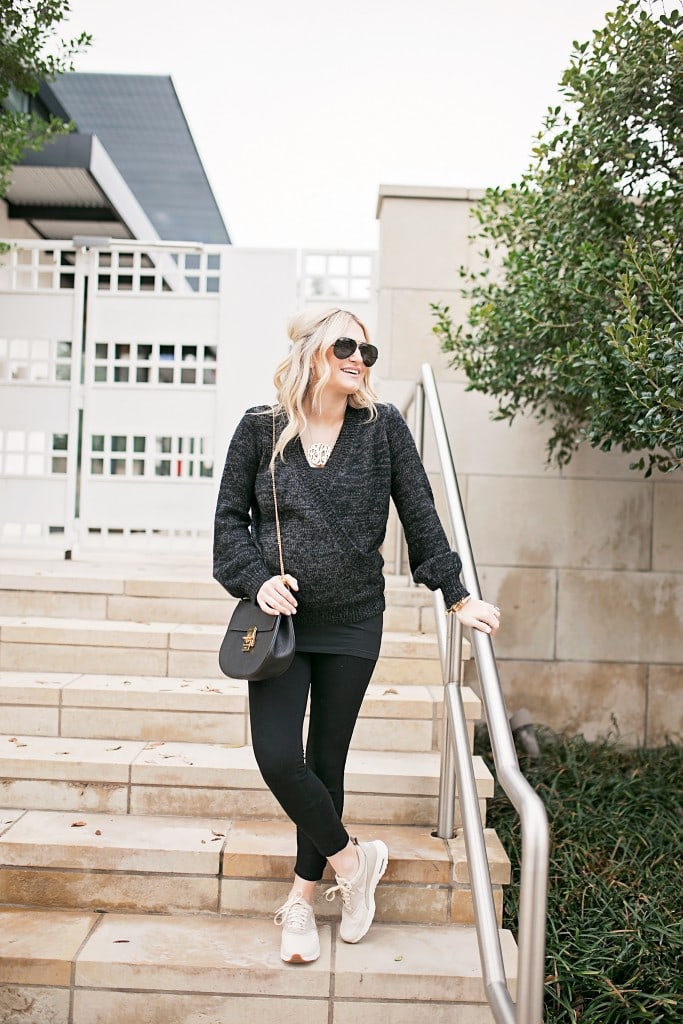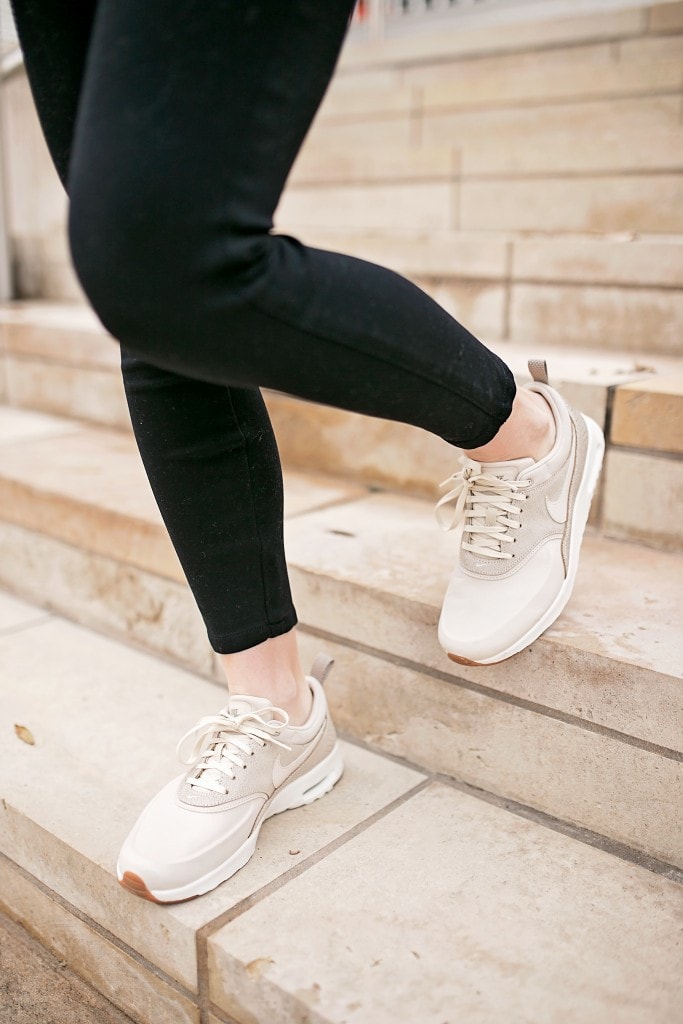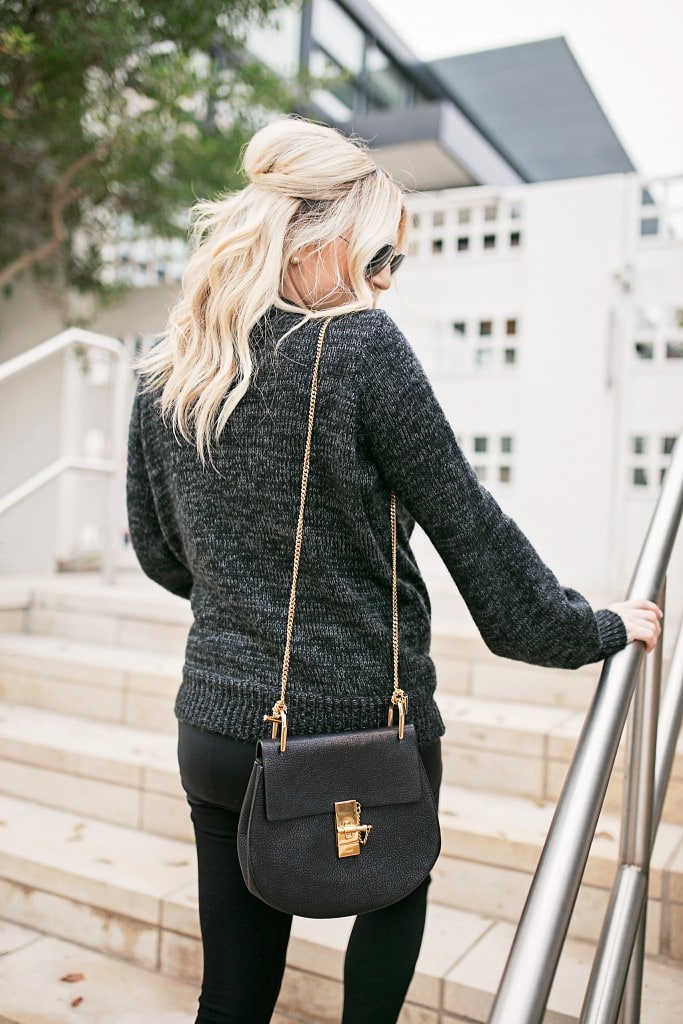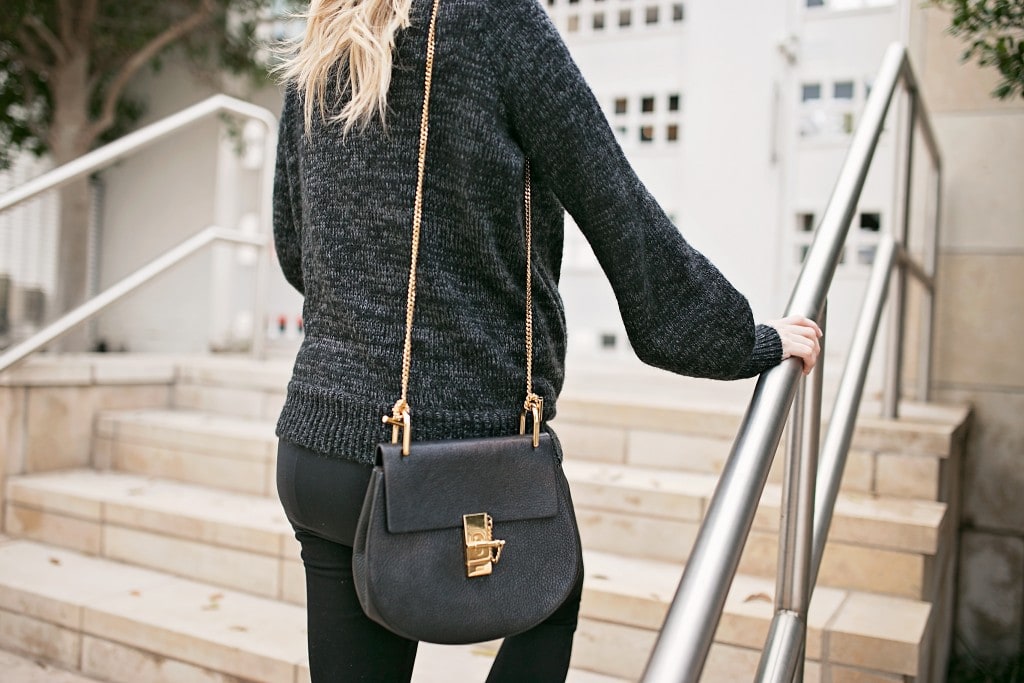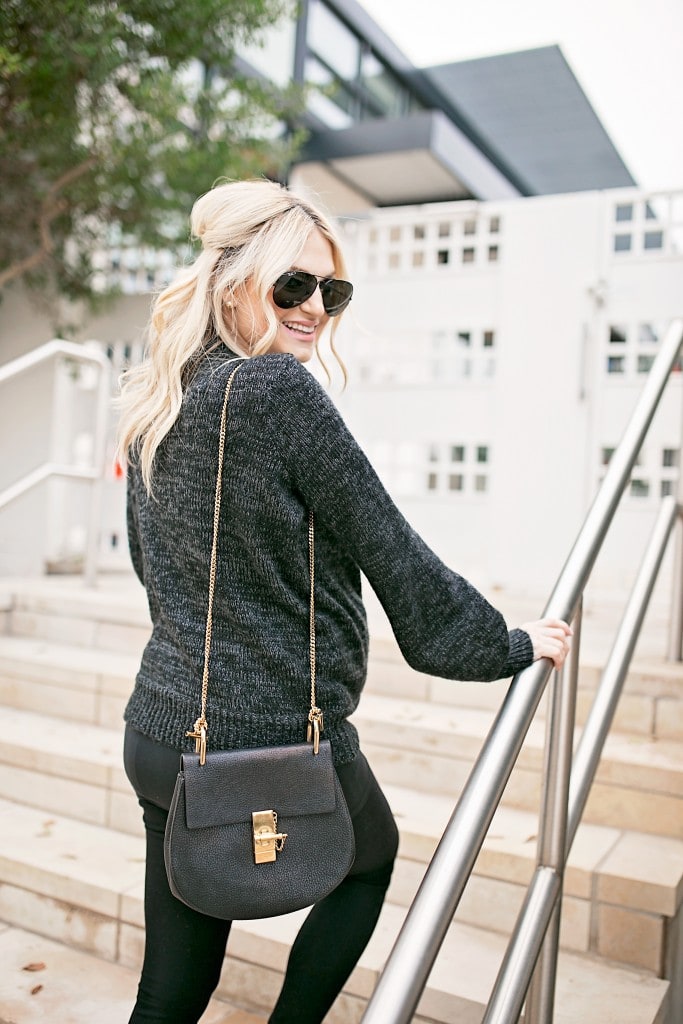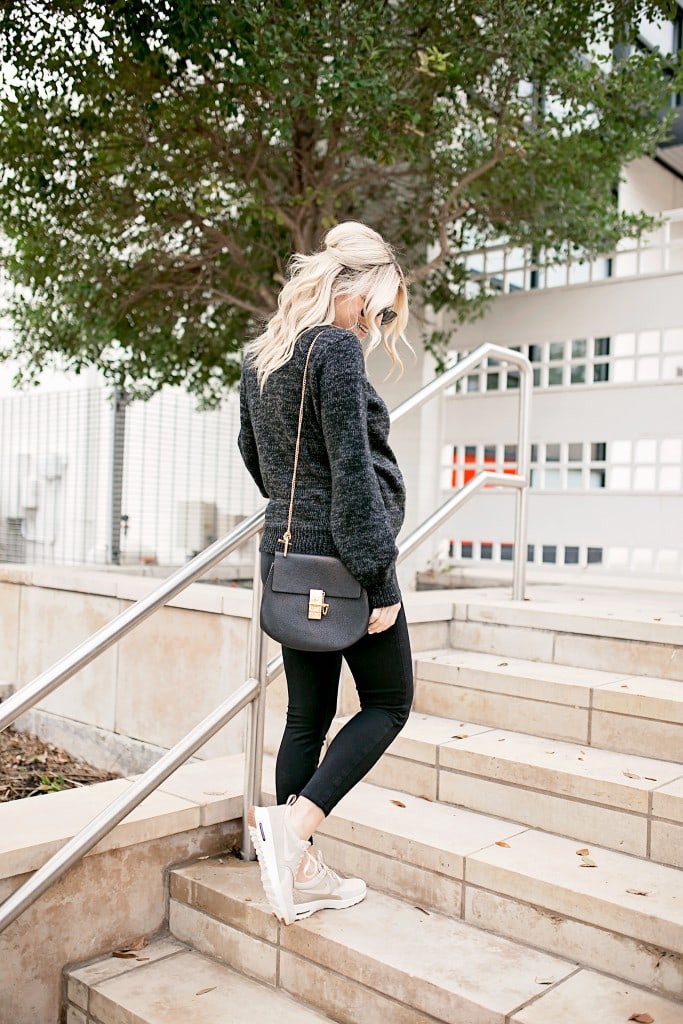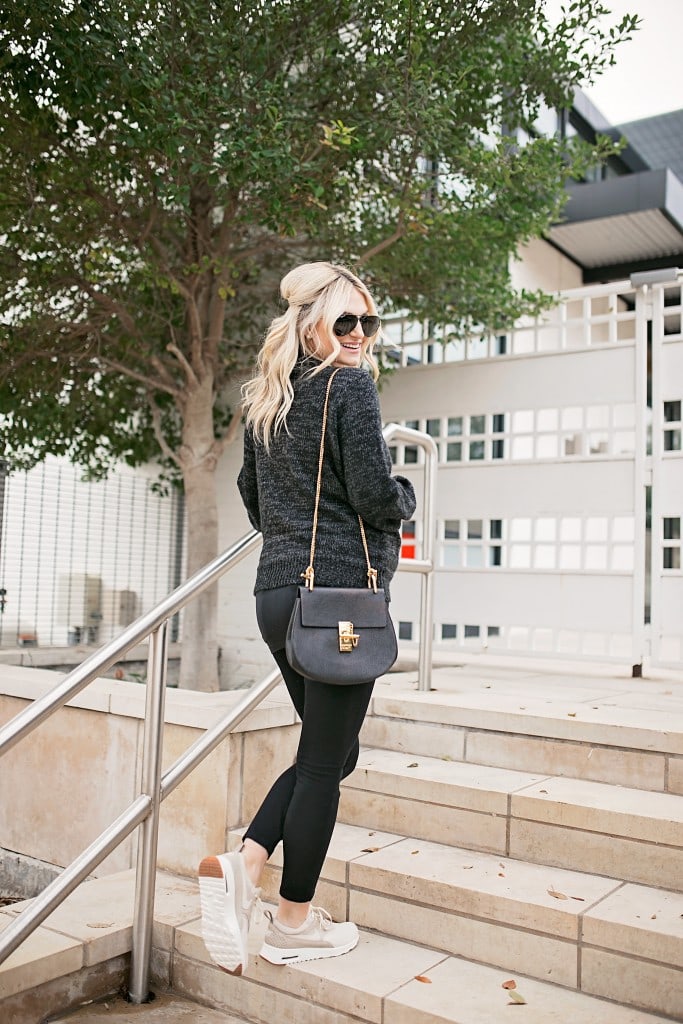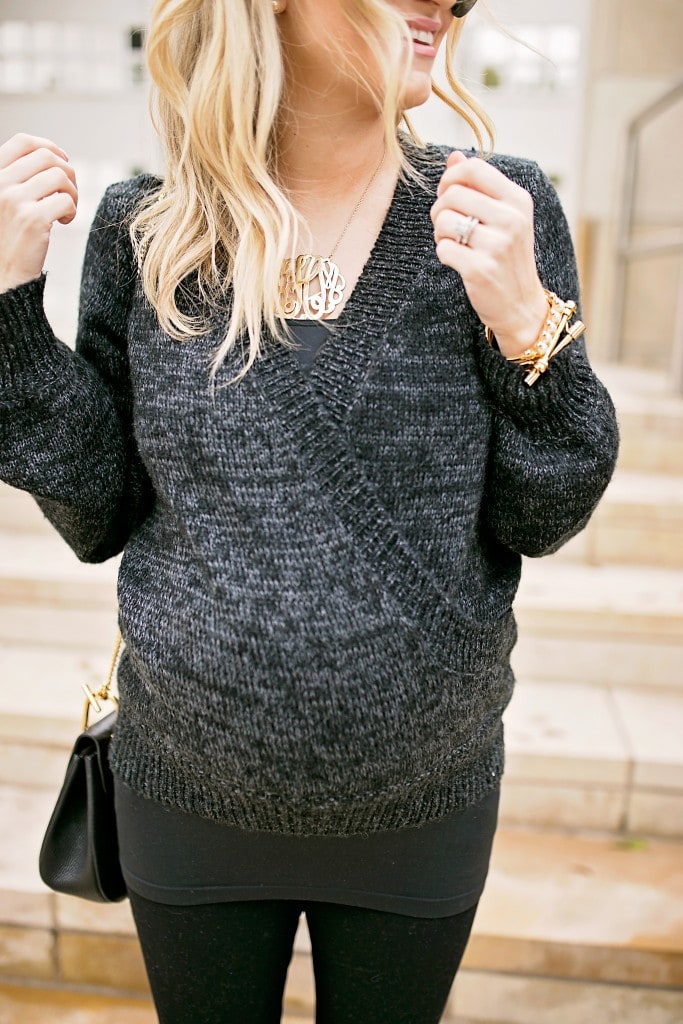 Sweater: Nordstrom, Similar | Leggings: Similar | Sneakers: Nike, Similar | Bag: Chloe, Similar | Sunglasses: Ray Ban, Similar | Necklace: Baublebar [c/o] | Lipstick: Blankety | Bracelets: The Styled Collection [c/o], The Styled Collection [c/o], The Styled Collection [c/o]
Photography by: Angie Garcia