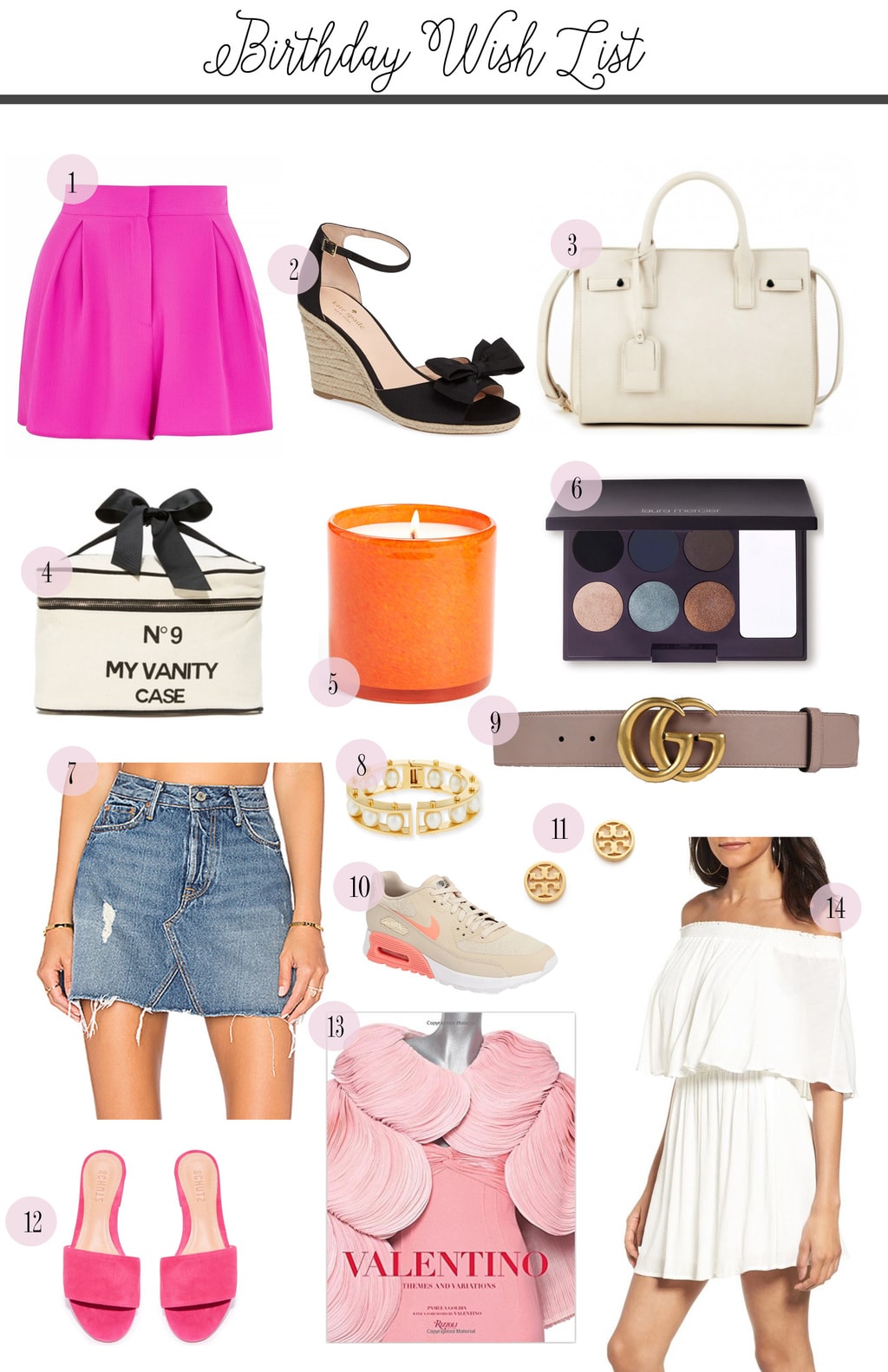 1 | 2  | 3 | 4 | 5 | 6 | 7 | 8 | 9 | 10 | 11 | 12 | 13 | 14
---
 My mom has a funny little habit of screenshotting everything. I mean absolutely everything. She'll screenshot something she likes on Pinterest.
I tell her, "Mom, you can just pin it!"
"Yes, sweetie. But if I screenshot it, I'll actually remember it."
She'll screenshot a photo I post on instagram that she thinks was "cute." She'll screenshot a shared recipe on Facebook. She'll screenshot a sweet text my dad sends her. And she most certainly screenshots items on her wish list to purchase.
My sister and I always would laugh at this habit because my mom will have 6,000 photos on her iPhone and we just can't imagine how she sorts it all.
Two days into me being a mother, what do I do? I start screenshotting. It all started with Maxi's second night. NO ONE TOLD ME ABOUT THE SECOND NIGHT. NO ONE.
Apparently, it takes babies until their 2nd night to realize they aren't in the womb anymore. A sweet nurse explained this to me at 5 a.m. in the hospital when I wondered why my baby would not shut her eyes. I thought I'd done something wrong or maybe something I had eaten was keeping her awake. Then, I proceeded to text all my mom friends wondering why the heck they didn't warn me about this! Most babies [it depends on the time of day they are born, but this is what generally happens] don't sleep their second night because they realize they aren't inside of you and they freak out. They just want to cluster feed and be comforted by you. It subsides by day 3 and all is fine, but I thought something was wrong because I didn't know about this little night 2 business.
Maxi was born in the evening, so the first night that girl slept. I mean I had to strip her down, stroke her face, tickle her cheek to feed her on time that night. She was still so sleepy from being born. Then night 2 came along and she was wide awake and feeding every 30 minutes. She wouldn't shut her eyes and no matter how often I nursed or rocked her that chick was ready to stay up all night. I mean, to her credit, I wouldn't want to sleep in a plastic bin either! She just stared at me laying in the bassinet and I was like, "Okay, you win. Mom is for sure not sleeping!" Naturally, my husband slept like a champ that evening! 😉
I sat in the hospital room in the dark just talking to her all night long. It was our first little all-nighter. Haha! Thankfully, I was wide awake because I was a new mom and just so excited to have her. The nurses kept coming in every 15-20 minutes asking if I wanted them to take her to the nursery and I kept saying, "Oh no! I'm fine! Never better!" But in order to kill time until the sun came up, I started to screenshot like my mom. I screenshotted everything from recipes to ideas for her first birthday party.
I was scrolling through my screenshots the other day to clean out my camera roll and realized I screenshotted all these items to try to narrow down what I wanted to get myself for my birthday. A girl has to treat herself for her birthday, right?! Especially when she just gave birth! 😉
I thought I'd round up this silly wish list so y'all can help me narrow down whatever item I should actually get and so I could share the funny story of night 2. I joked with Paul and said, "Next baby, you can stay at home with Maxi on night 2, my mom is staying with me in the hospital because she will take shifts with me!" But as sleepy as I was day 3 it's probably one of my favorite new mom memories. I'll always look back and laugh at how I'm pretty positive I ate 17 packets of hospital graham crackers while feeding her and chit chatting with her all night long.
I hope you all are having a wonderful week! Thanks so much for reading!