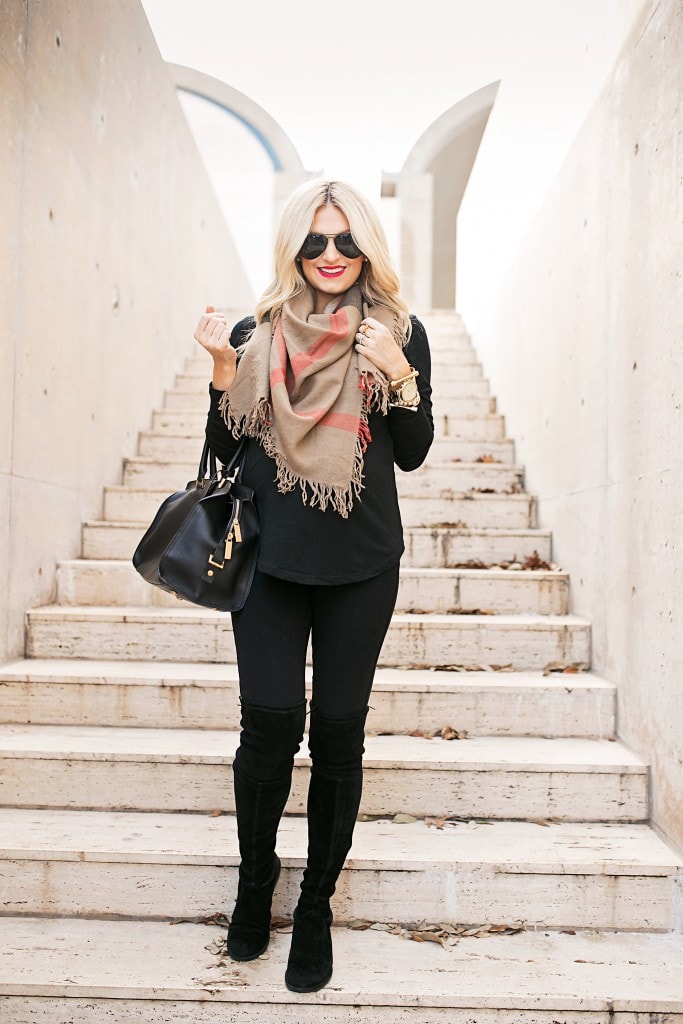 Oddly enough, I didn't purchase a lot of scarves or even wear that many this fall and winter. I think a lot of that was attributed to the fact I wanted to show off my bump and a scarf kind of covered everything going on. Plus, adding another layer on top of a sweater while carrying a human feels quite heavy if you ask me ;). I did manage to splurge on one last scarf before I gave birth and I'm so glad I did. I've always had my eye on this printed Burberry scarf  and I picked it up because of how lightweight it is. It can definitely be styled in the fall and winter, but it also wouldn't feel odd to wear it out in the spring when paired with white.
My other favorite part about the scarf? The pop of red. I've harped on this point a lot on COF over the years, so excuse me while I step on my soapbox one more time. As women, we KNOW red is a good color. In fact, studies show it's the most attractive color women can wear. As humans, we are drawn to the color red. Naturally, when we wear it people like it. But it's red and it's intimidating and half the time it feels overboard. I love a red lip, but I also spend most of my time writing from home or running errands like grocery shopping and picking up dry cleaning. My dry cleaner sees me in workout clothes and no makeup. A red lip? Not so much. However, something about the traditional red woven through this scarf makes a red lip feel less loud and more soft. The red lip complements the red accent on the scarf and when paired with jeans and a tee feels 100% natural. I found two dupes to this scarf that I linked below in case you're interested! One looks nearly identical which is perfect if you just aren't too sure on this commitment yet.
Did any of you do anything fun for the Super Bowl? I'm not a huge NFL fan, I much prefer college football! Paul and I actually got engaged during the Super Bowl a few years back. Technically, it wasn't "during it." We were out in downtown and not even watching, but as you can imagine his friends gave him such a hard time about it. Even when we were calling all of our friends that night to tell them they kept saying, "Wait! What? I can't hear you! I'm at a Super Bowl party." We thought it was perfect because we got to go grab drinks after to celebrate and no one was out! This entire pregnancy Paul has joked I'd give birth on the Super Bowl because we clearly like to do important things during it. haha! I hope you have a great start to your week and thank you for reading!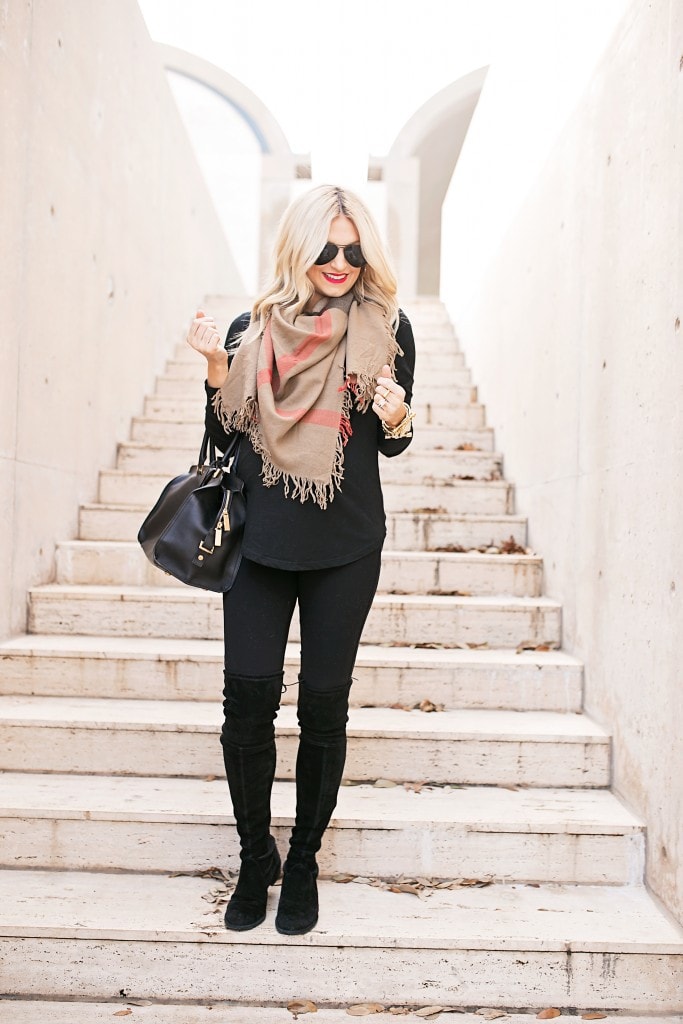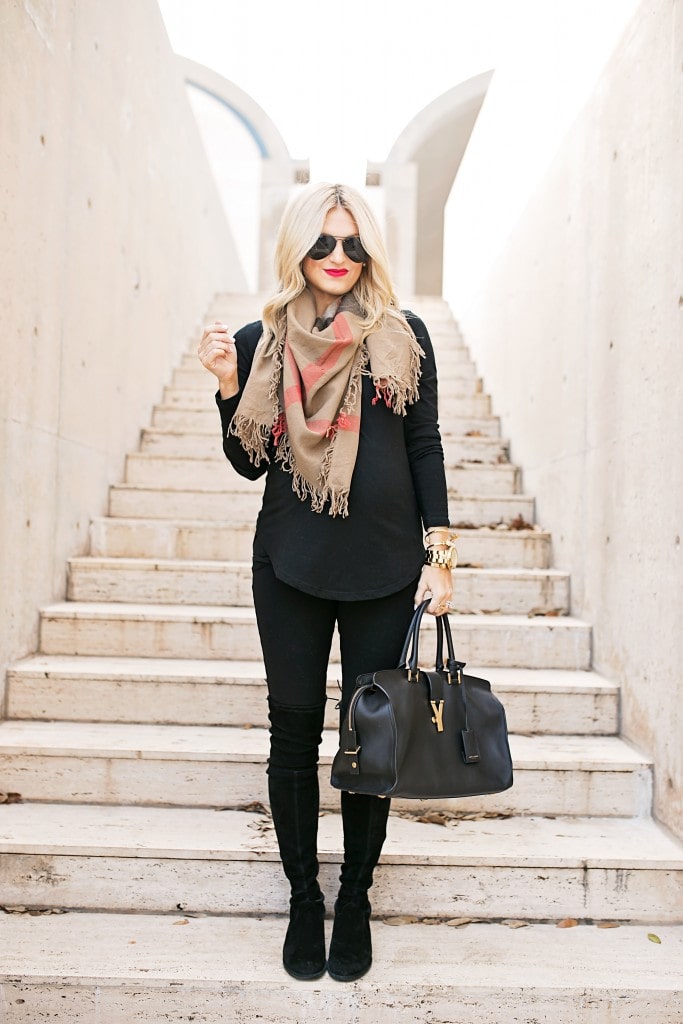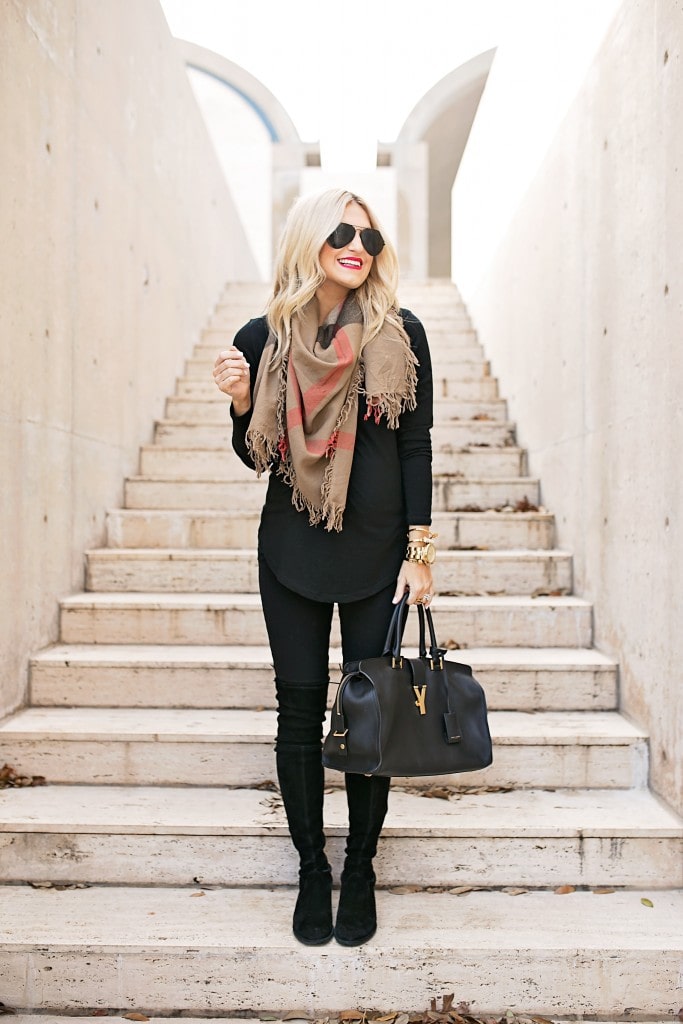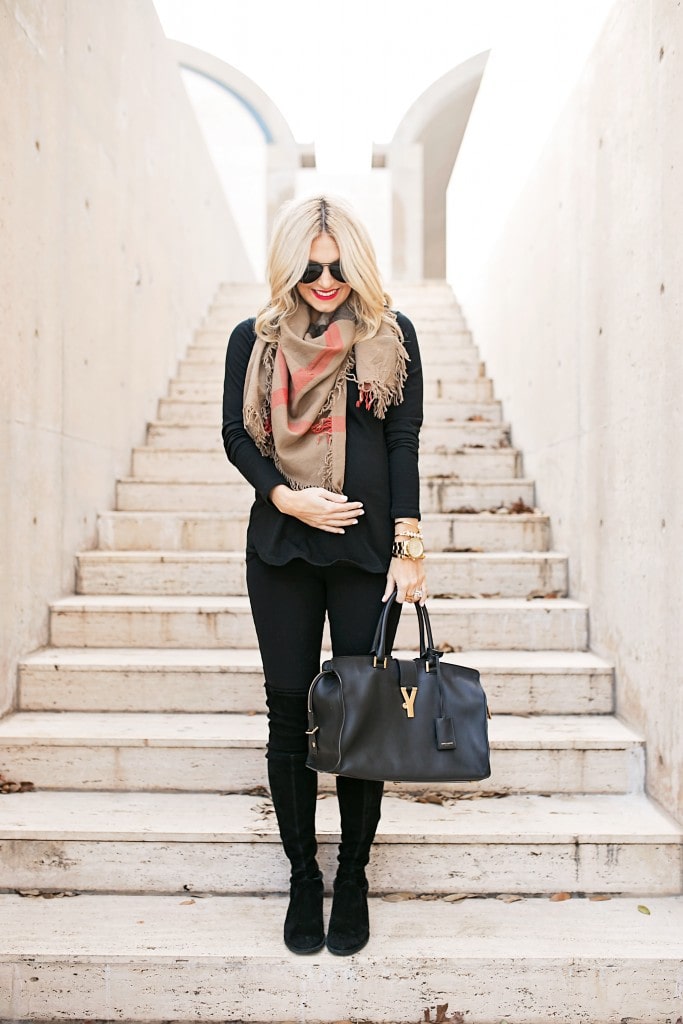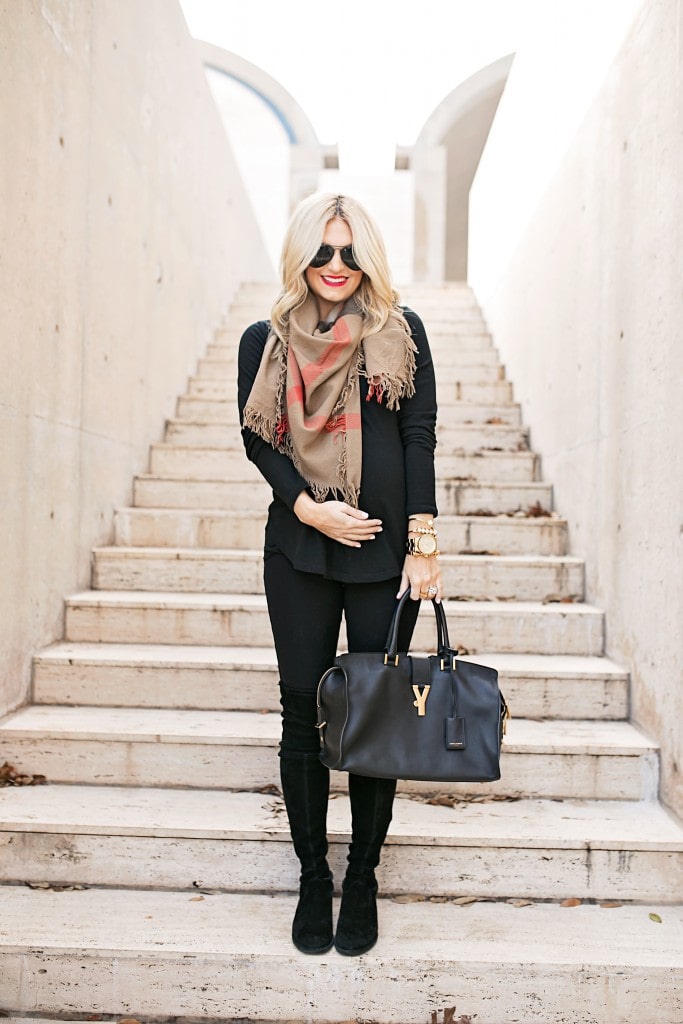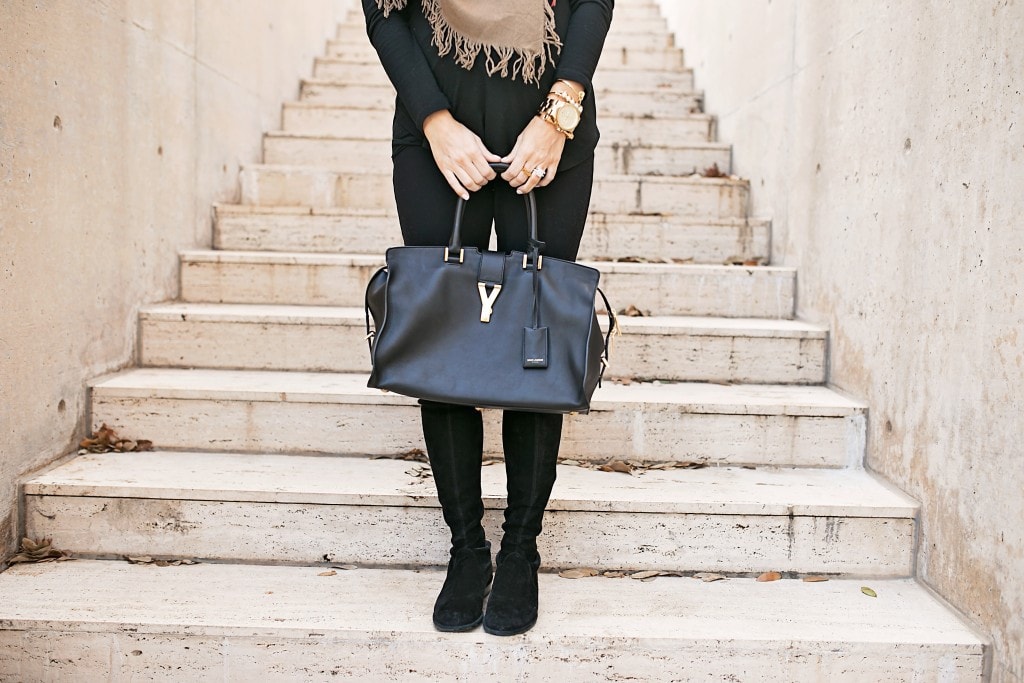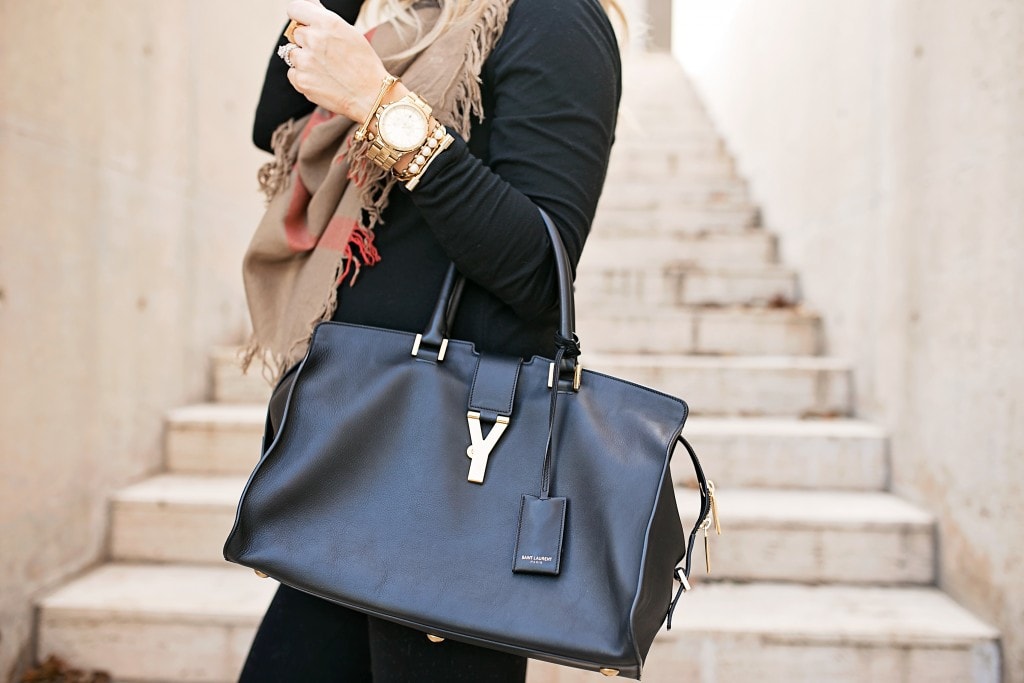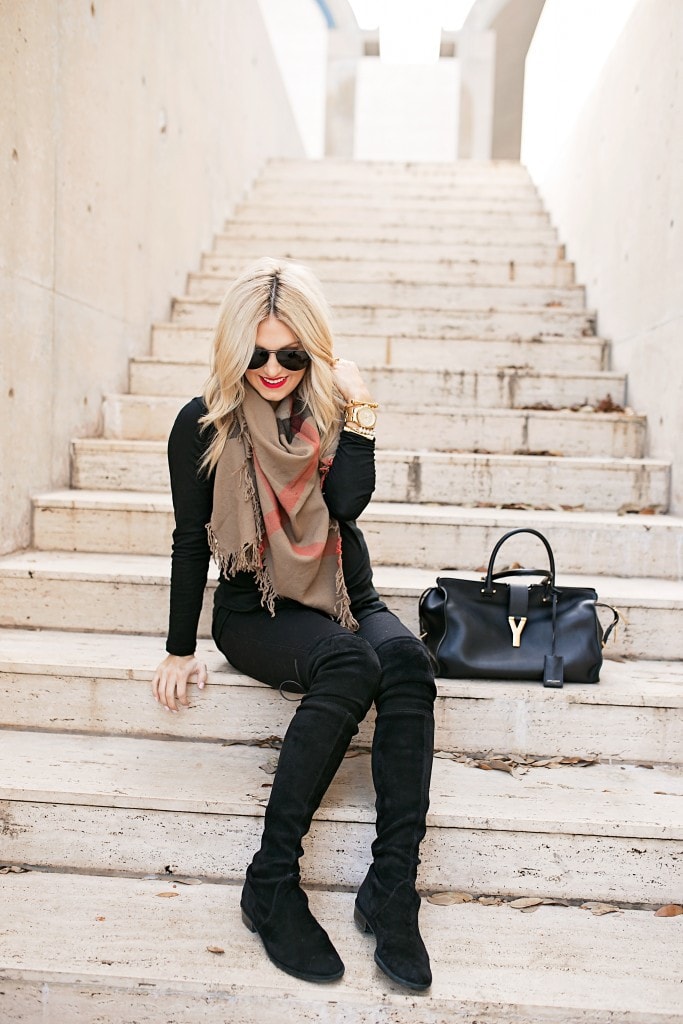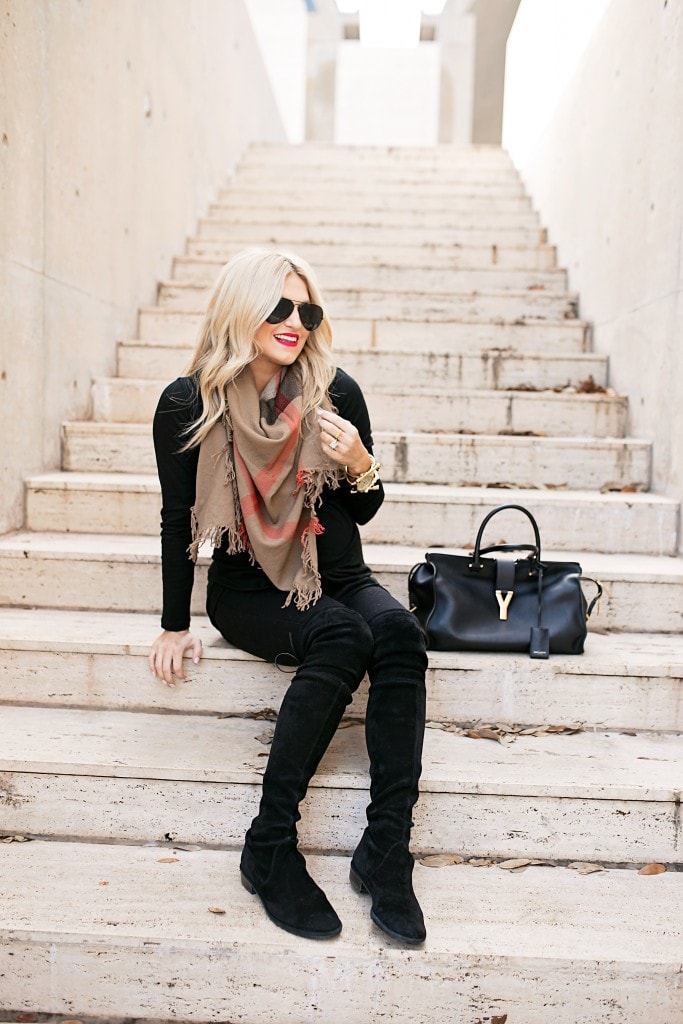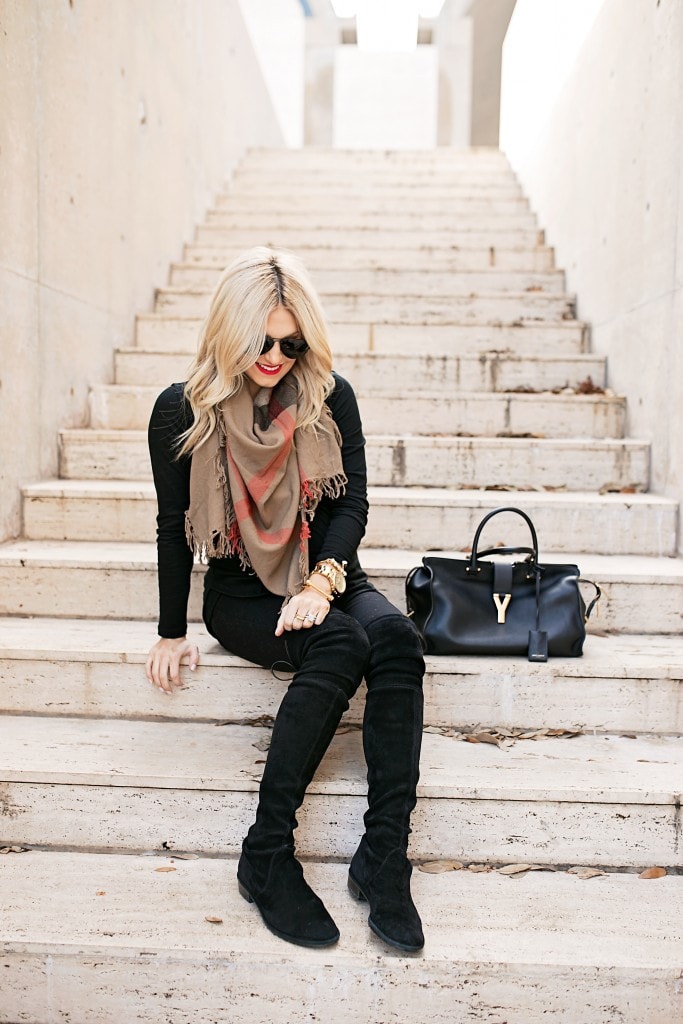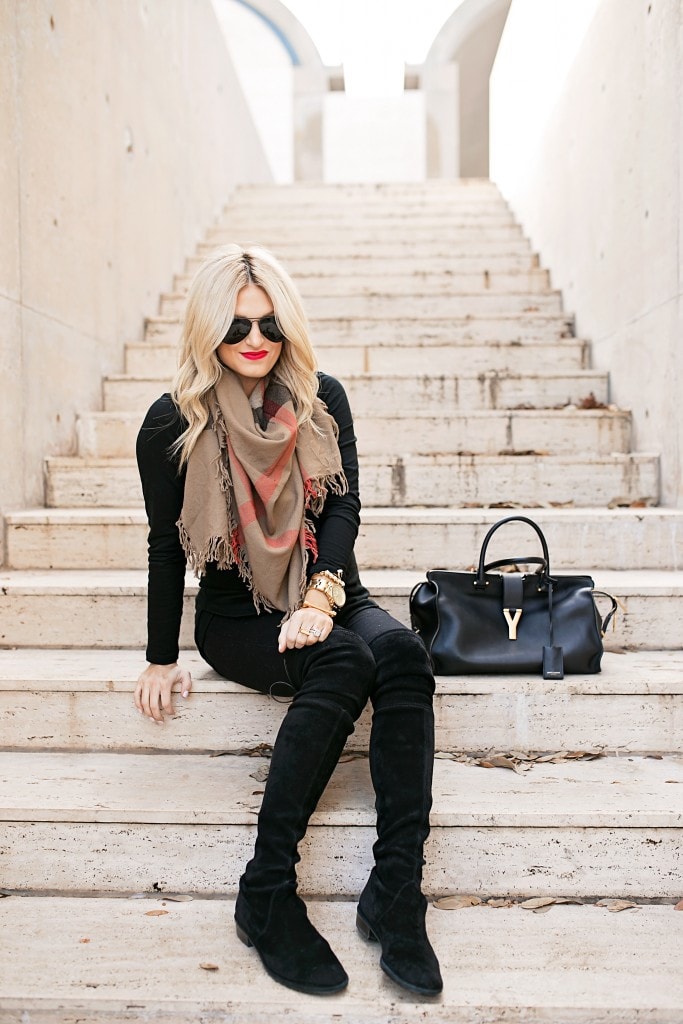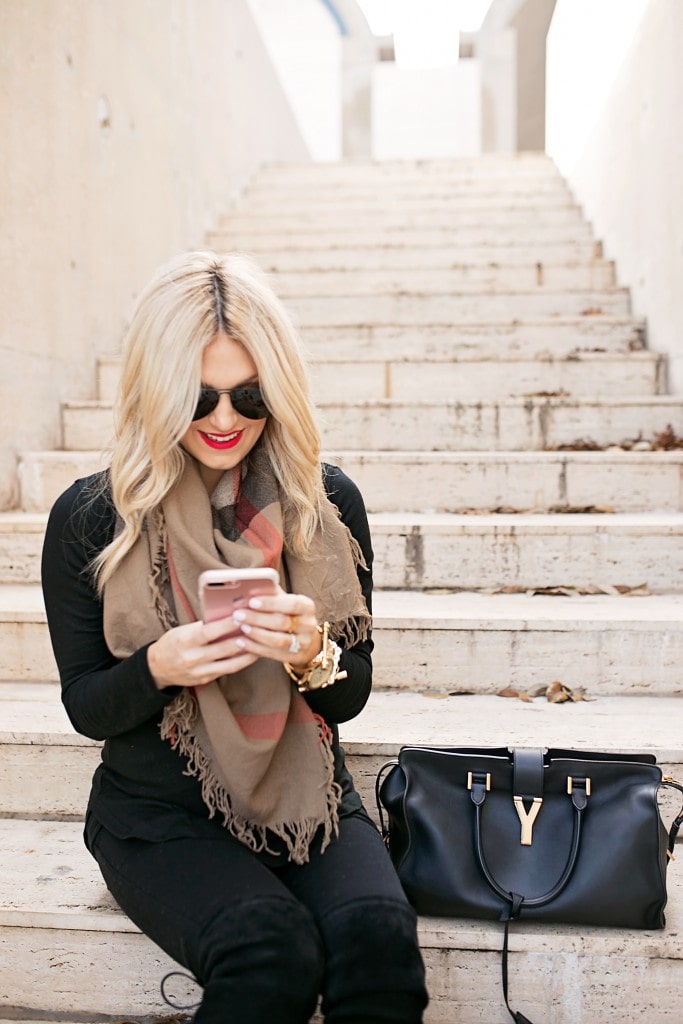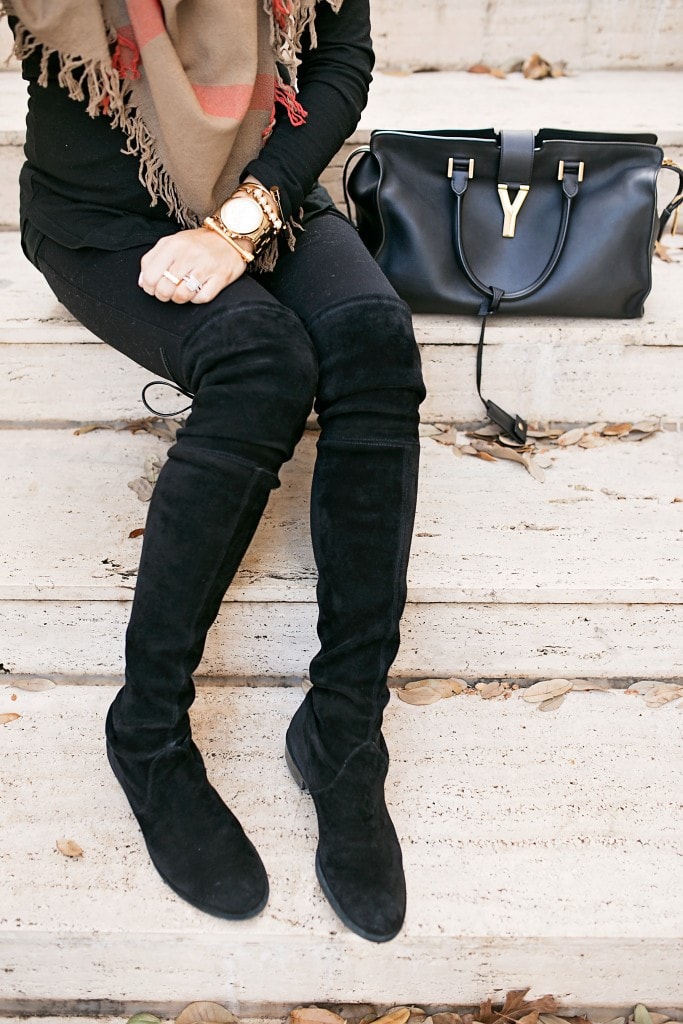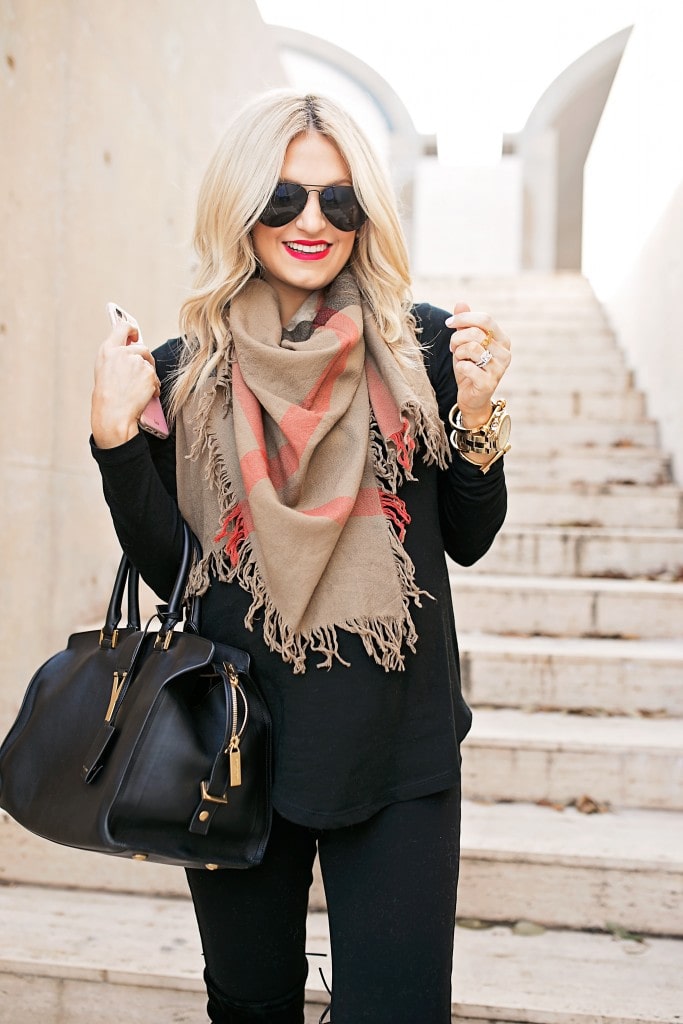 Scarf: Burberry, Similar, Similar | Leggings: Nordstrom | Top: Nordstrom | Boots: Stuart Weitzman, Similar, Similar | Bag: YSL, Similar, Similar | Lipstick: Cherry Liner | Bracelets: The Styled Collection [c/o], The Styled Collection [c/o], The Styled Collection [c/o] | Watch: Michael Kors | Sunglasses: Ray Ban, Similar
Photography by: Angie Garcia