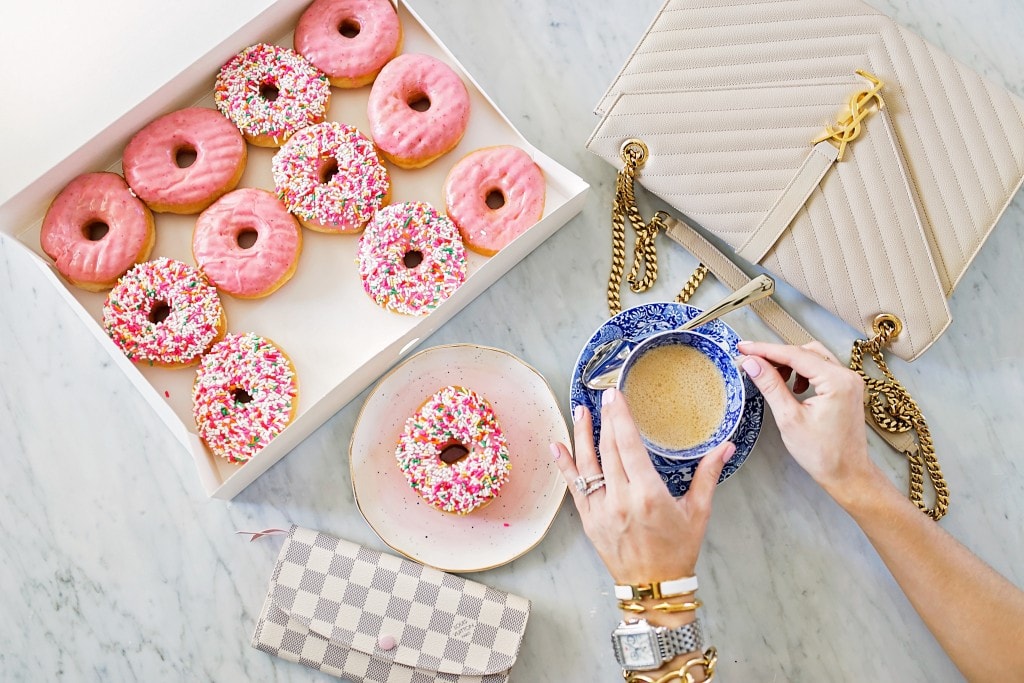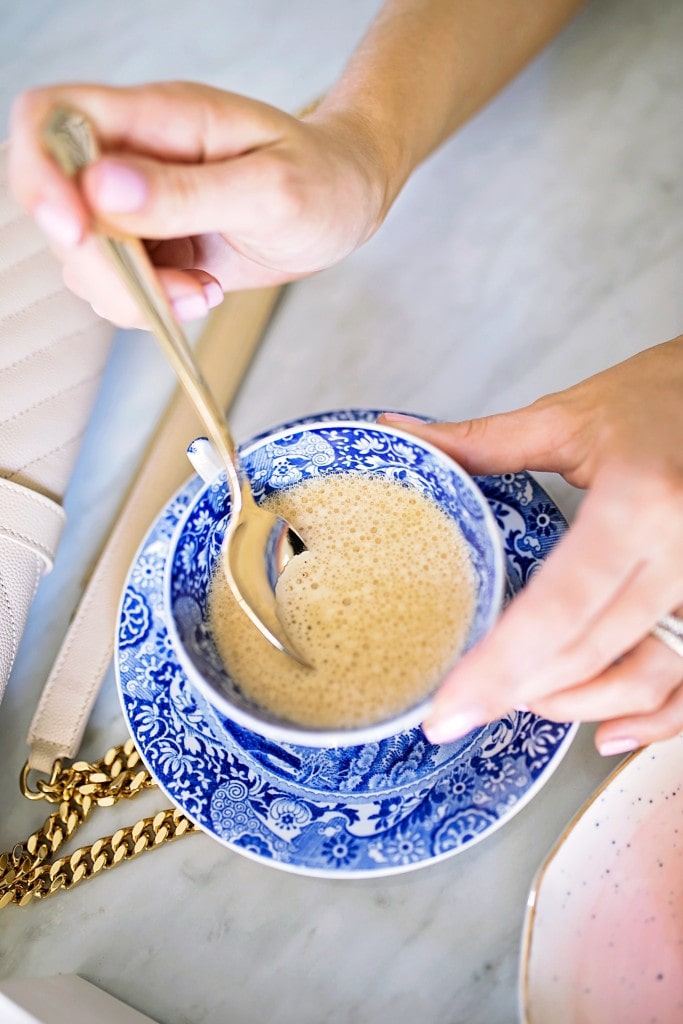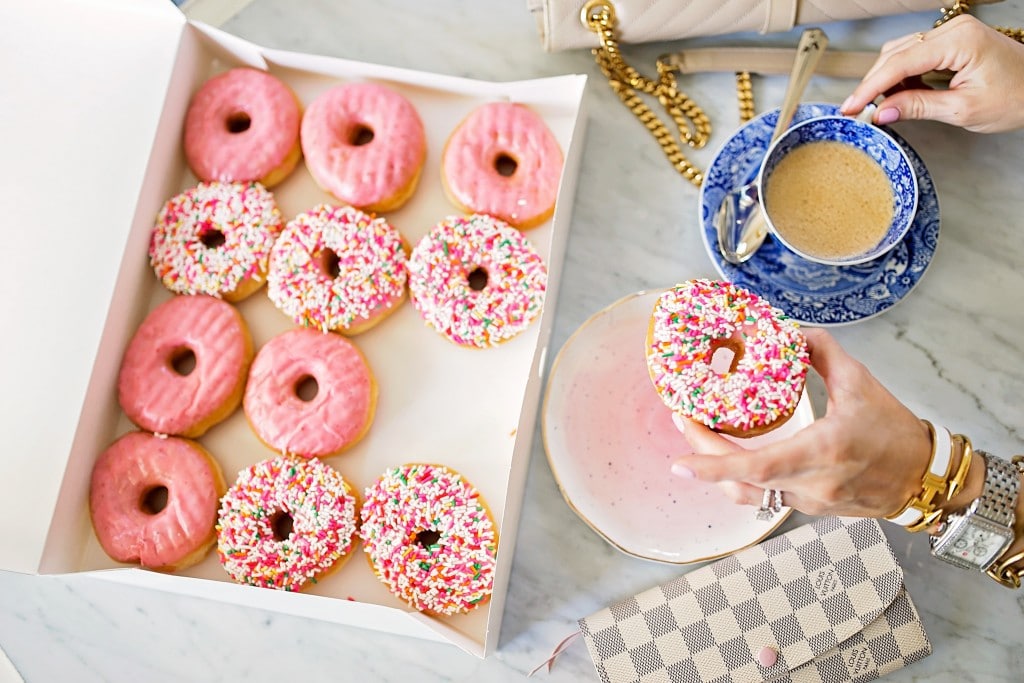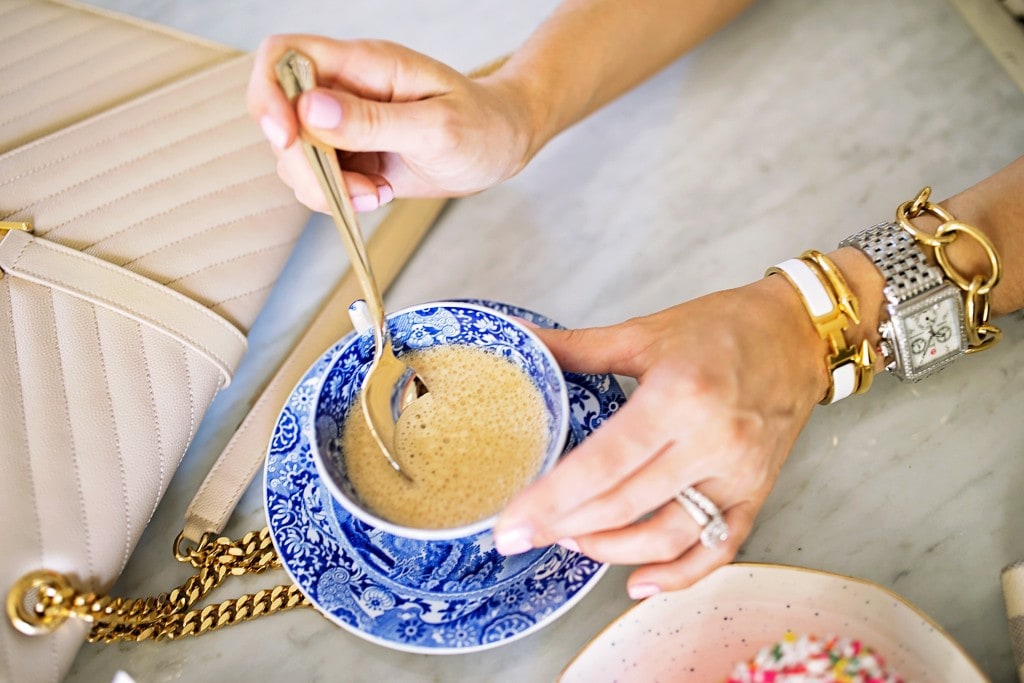 Photography by: Angie Garcia
---
[I apologize for the spacing errors on this blog post. I woke up this morning to major technical issues on my site and I'm trying to get them fixed right now. This was the best I could fix it without removing the entire blog post! 🙁 ]
I rewrote this blog post 10 times. TEN! Today, I turn another year older, so I wanted to reflect in some fashion on COF. I started with 10 things that make me happy and I'm pretty sure I've written some version of that so I quit. Then I tried to write 5 life lessons I'd learned since becoming a mom and that just got the postpartum hormones going. I was a crying, blubbering mess so I nixed that. After that I tried to write my 5 favorite moments from the past year and I thought everyone would think that was silly. "Duh, Katey. You loveeeeed giving birth. You loveeeeed going to fashion week. We get it."
So I just nixed each idea and decided to share my 5 favorite purchases from the past year. Because if you can't get frivolous and reflect on your 5 favorite purchases from the past year on a fashion blog, where can you?!
---
---
It's a little silly to say one of my favorite purchases of the year is something that came in the mail only yesterday, but I have good reason! Since having Maxi, I'm all about cross body bags! It's nice to have a small bag on my body while I carry her diaper bag and car seat. The Shopbop Sale is still live right now and one of my purchases was this bag! The pink color is so fun for spring and it isn't bulky at all, but still fits the basics. I'll share a few more of these similar bags on sale below.

Here's a few other things from the sale I purchased!

---
Two other purchases I stocked up on during pregnancy were espadrilles and sneakers. They were much needed during pregnancy and I know will be life savers once Maxi is crawling and I'm chasing after her everywhere! Imagine my surprise when I found a shoe that combined them both! I ordered these shoes in blush suede [they run TTS] and when they came in the mail I was shocked. I don't want to sound aggressive or extreme, but they are truly the most comfortable shoe I own! They feel like little pillows on your feet. I already joked with Paul these are "Disney World" shoes and I could walk an entire theme park in them!
---
One thing I'm always reflective [and emotional #hormones] about is y'all. There is never a moment that goes by that I'm not overwhelmingly grateful that people even read this little blog. Without readers, this is just an online diary that would have never become a job. From supportive comments to sweet e-mails, I feel as if you all are such a big part of my life and I think of each one of you as a friend. So I wanted to give a little present from me to you today so that you can start on your favorite purchases of the year! Enter below to win a $250 gift card to Nordstrom!
What are your favorite purchases you've made over the past year?! I'd love to know! Thank you so much for reading. 🙂