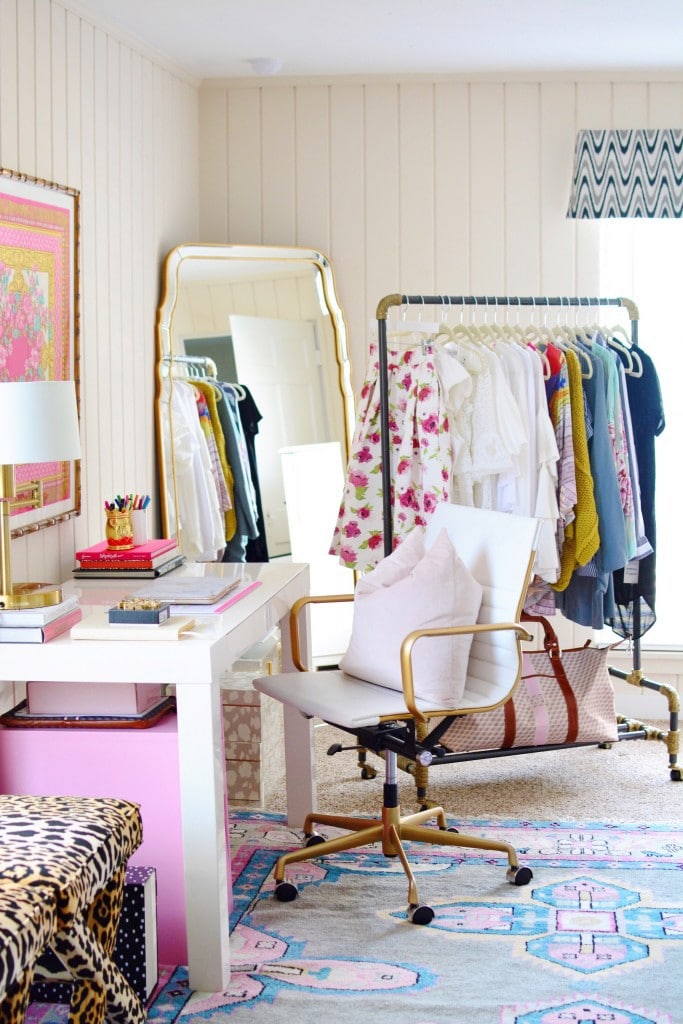 Happy Monday! Thank you all for the birthday wishes from Friday! Paul was able to work from home that day so it was the best gift just snuggling at home with my little family. This week is a little busy as I'm trying to slowly get back in the swing of things with work, cooking and just generally getting back into routine. My sister and dad are headed to Jamaica this week on a mission trip and my grandparents are coming in town to meet Maxi.
I thought I'd start this week off with a little spring haul! I was able to do some birthday shopping [online shopping and Amazon Fresh make mom life #SoMuchEasier] and I thought I'd share the pieces I picked up to transition into the season. Let's start with the clothing rack!
Free People Sweater: This Free People sweater is slouchy, oversized and the perfect pop of color! It runs pretty large, so I would go down a size. I paired it with white jeans this weekend and I think it will be perfect with cut off shorts in the summer.
Red Mules: Mules, sleeves, one-shoulder tops and oversized earrings are all trends for spring 2017. I'm a huge fan of mules because they provide the comfort of flats but give you a bit of a dressier look. I decided to shop this trend in a statement shade with these poppy red mules. My mom and I took Maxi around in her stroller in the park last week and I wore these shoes. I didn't know we would be doing that so I was worried I'd end up with blisters and my feet felt amazing! They run TTS.
Mara Hoffman Swimsuit Cover Up: I picked up this cover up during the Shopbop sale last week. It arrived this weekend and the colors are so bright- I love it! I also love that it feels like a dress so when I'm holding a baby at the pool I feel comfortable.
Off-The-Shoulder Top: This is another spring trend that comes in white as well as navy! I went with the white top and will pair it with boyfriend jeans and red mules. Be careful, as I found the size guide to be a little generous. I went with my normal size based on the numerical sizing and it was a bit larger.
Siesta Fiesta: I live in Wildfox sweaters while at home and I didn't have a white one, yet! My mom got me this for when I got home from the hospital with Maxi and I wear it at least 3 times a week.
Pink Sweater: I've never had anything cashmere, so for my first piece I had to go with a pop of neon pink! This sweater does run smaller, so I would go up a size if you don't want it super fitted. I wore it on my birthday, front-tucked in jeans with a statement belt.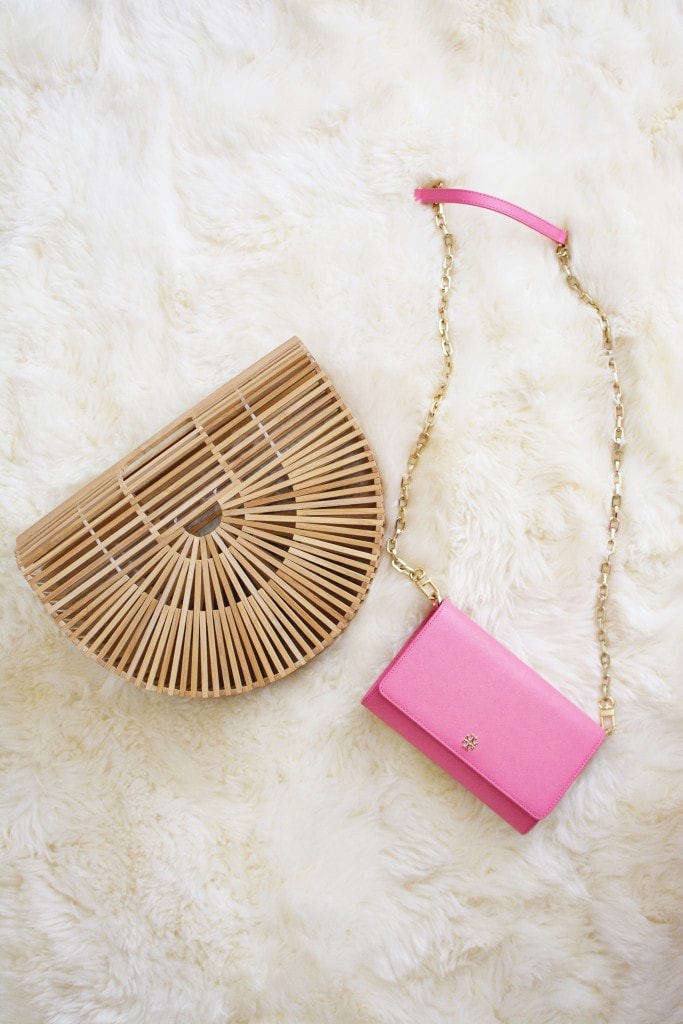 Cult Gaia Ark Bag: This bag was a huge trend last summer but sold out so quickly. I stalked it for months and it came back in stock a few weeks ago! I can't wait to take it on a few of our summer trips we have planned.
Robinson Chain Wallet: This was another Shopbop sale purchase and the color sold out so quickly. However it's available in a lighter pink shade that is really feminine.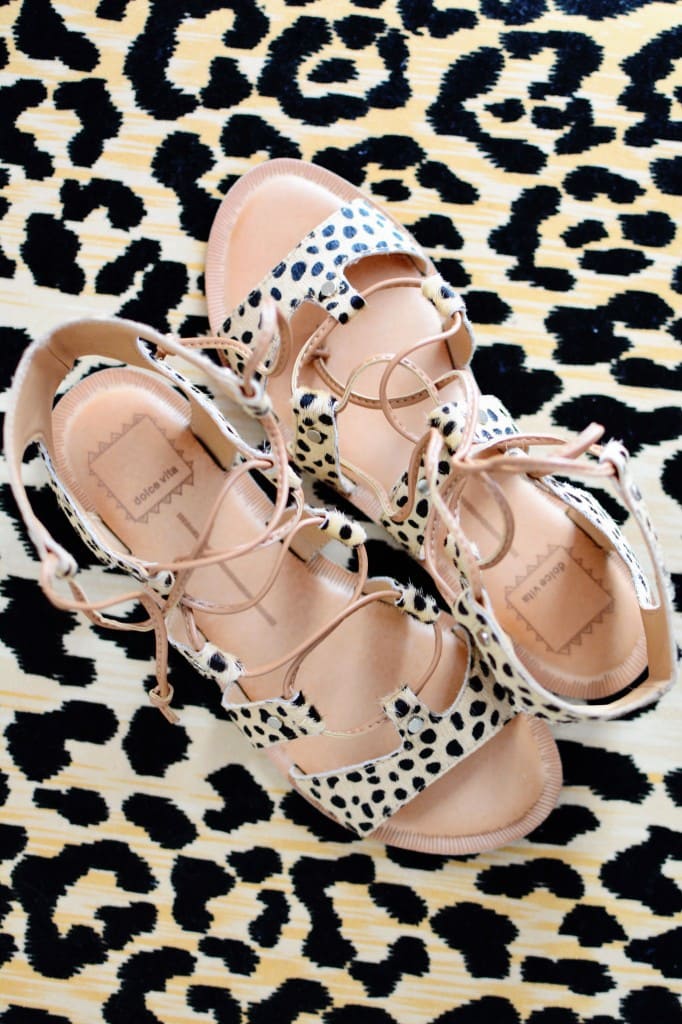 Leopard Sandals: These Dolce Vita sandals will be on the blog later this week and fit TTS! I'm laughing at myself because I've bought 3 pairs of leopard shoes in the past 3 months. I probably need to tone it down….but unfortunately, I want these too! 😉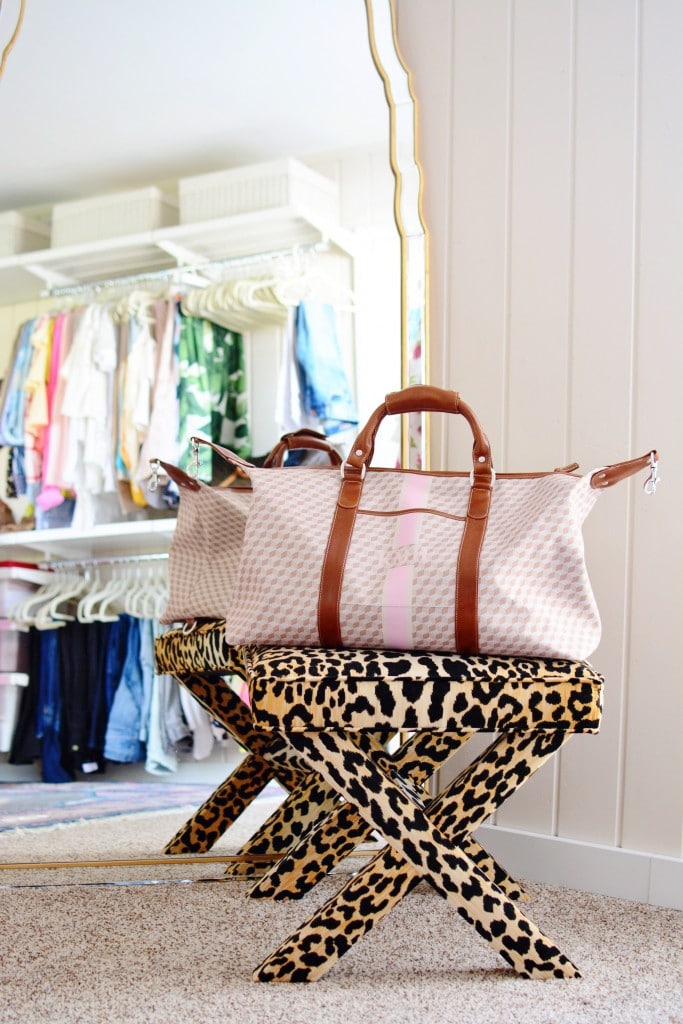 Barrington Captain's Bag: Y'all know how much I love Barrington Gifts for travel bags, but I had never had one of their Captain's Bags. One of my girlfriends used one and I saw how large it was. We have a few trips planned for this year and I thought it would be really nice to be able to throw Maxi's stuff in with my bag because of the size. This bag fits more than my LV Keepall. I ordered this bag in the stone geometric pattern with the blush light stone stripe!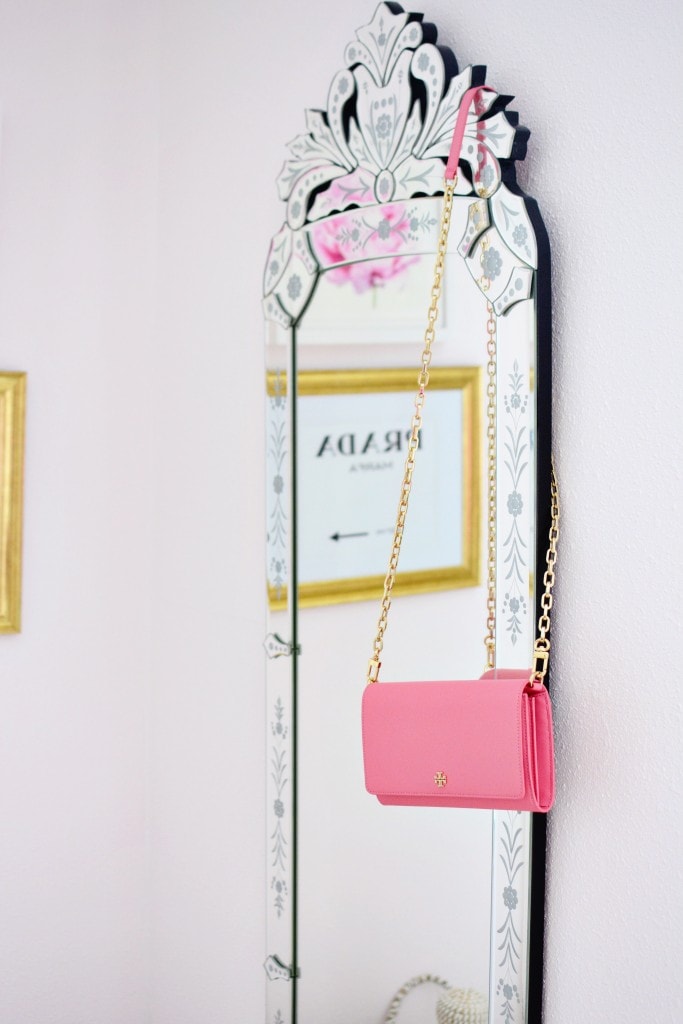 Do you have any items you've picked up for spring yet?! It's going to be 89 here this weekend so thankfully, I'll get to style these pieces sooner rather than later!
Also, thank you to everyone that entered the giveaway last week for the Nordstrom gift card! Below is the winner! Congratulations, Brianna. E-mail me at kateymcfarlan@gmail.com to claim your prize.