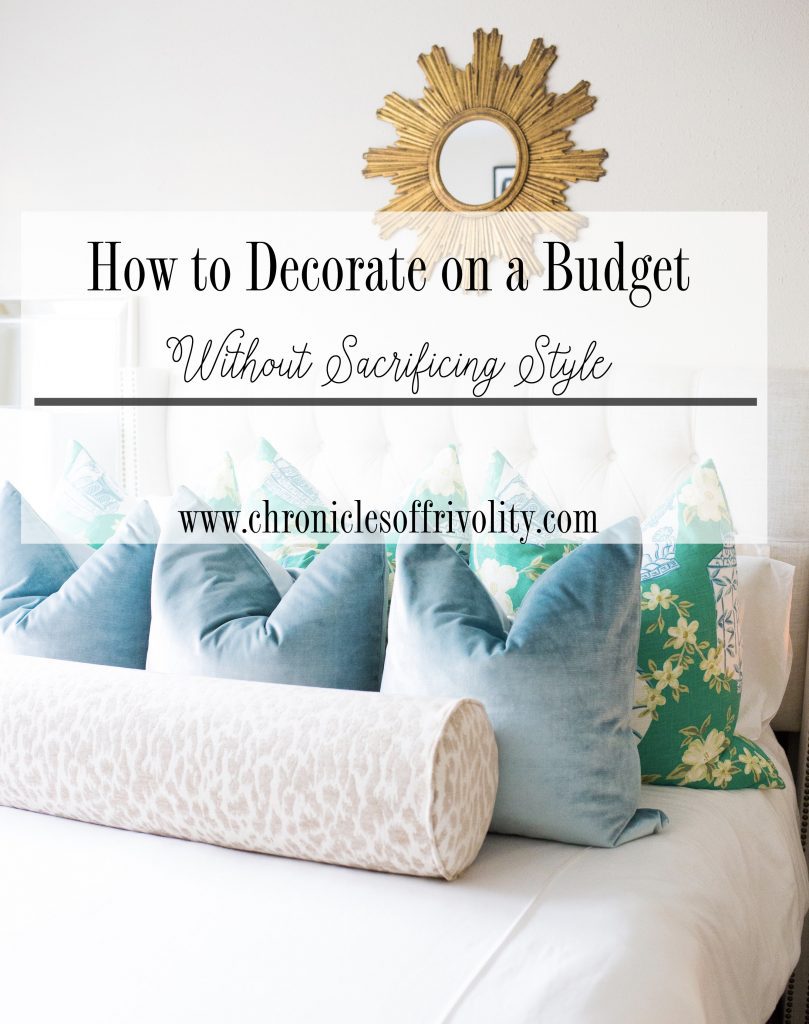 I'm no interior decorator, nor am I the Dave Ramsey of Homegoods. But, if I have learned anything the past few years it would be how to decorate on a budget. Most of our furniture came from Ikea, flash sales or Overstock.com. I've found gold, I've had broken items and I've hated things after 2 months. I think there is a time and place for everything in life, and for us, at this stage spending a lot on home decor just didn't seem wise. We bought this home while we were engaged and I moved in while Paul stayed in Dallas. I had no idea when we would have kids, nor did I have any idea how long we would stay. In fact, the entire time we dated we actually made plans to get married and move to Chicago for Paul's job. It's something I sometimes still miss and wish we could have done- even more so now with Maxi! However, my mom ended up getting a chemo treatment during our engagement and family came first. Paul took another job offer and Chicago was off the table. Then TWO weeks after we closed his new job wanted to send us to San Francisco. My dad goes to California a lot for work and at the time my sister was wanting to go to college out in California. We were seriously interested in that thought. My mom kept telling us, "Okay, then stop decorating your home! You need to put it on the market!"
The entire time we were decorating this home we really didn't know what our next move was, so I tried to do it as budget friendly as possible. Then once we were married and more settled, Paul decided against the California opportunity. We chose to stay put and enjoy our life here. Around that time certain "budget-friendly" options started to fall apart and we had to find different pieces to replace while others looked far more pricey than they were!
So thanks to my husband's job and just a good old fashioned budget, I learned what items to splurge vs. save on! These are the tricks that worked for us and how I stuck to our budget.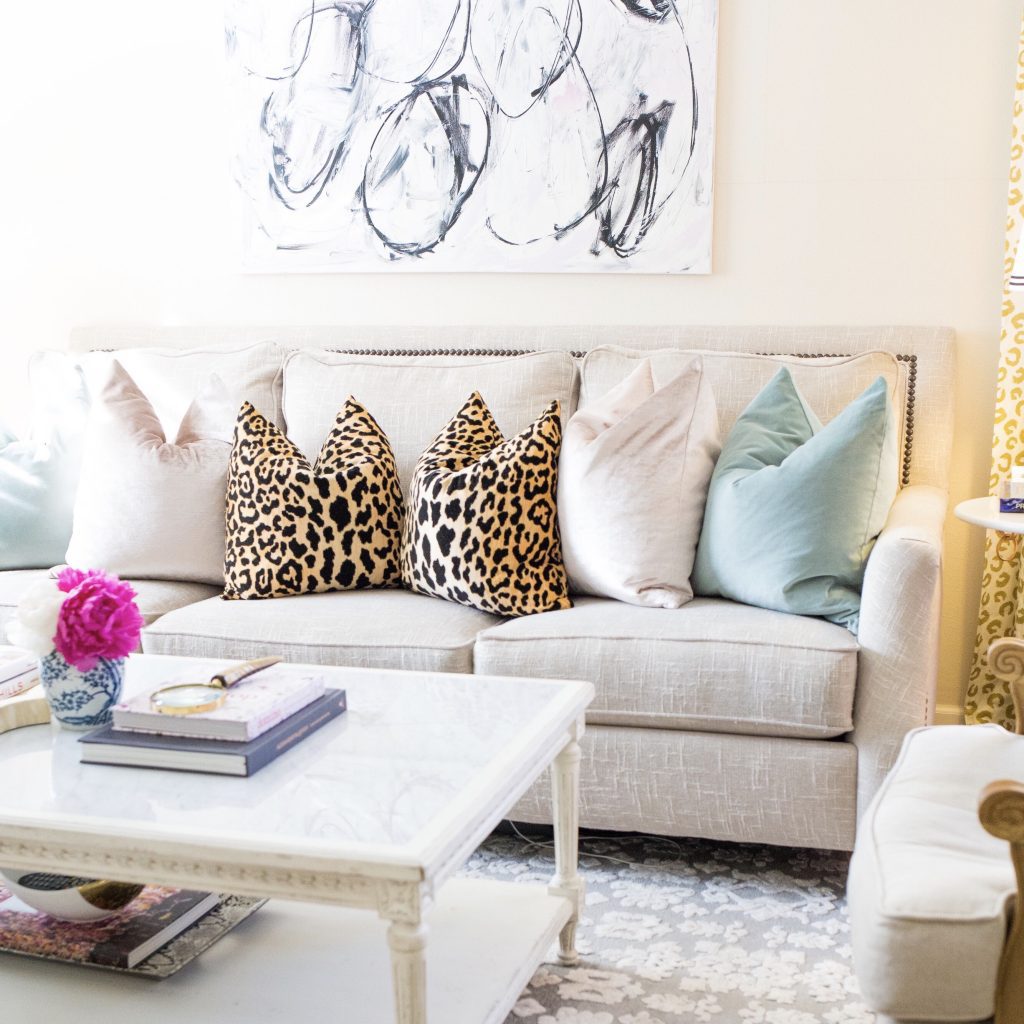 Before you decorate your home or a room, take a magazine, Pinterest or design book and add a Post It to the things that stand out most to you. Once you get through that task, tally up the rooms/spaces you marked most frequently. For me, I always love headboards, linens and throw pillows. This allows you to see where you should splurge in your budget! Maybe you love kitchen hardware or light fixtures. Whatever appeals most to your eye should be what you invest in. This is your home so you should cater your budget to your taste, not what a stranger on HGTV tells you.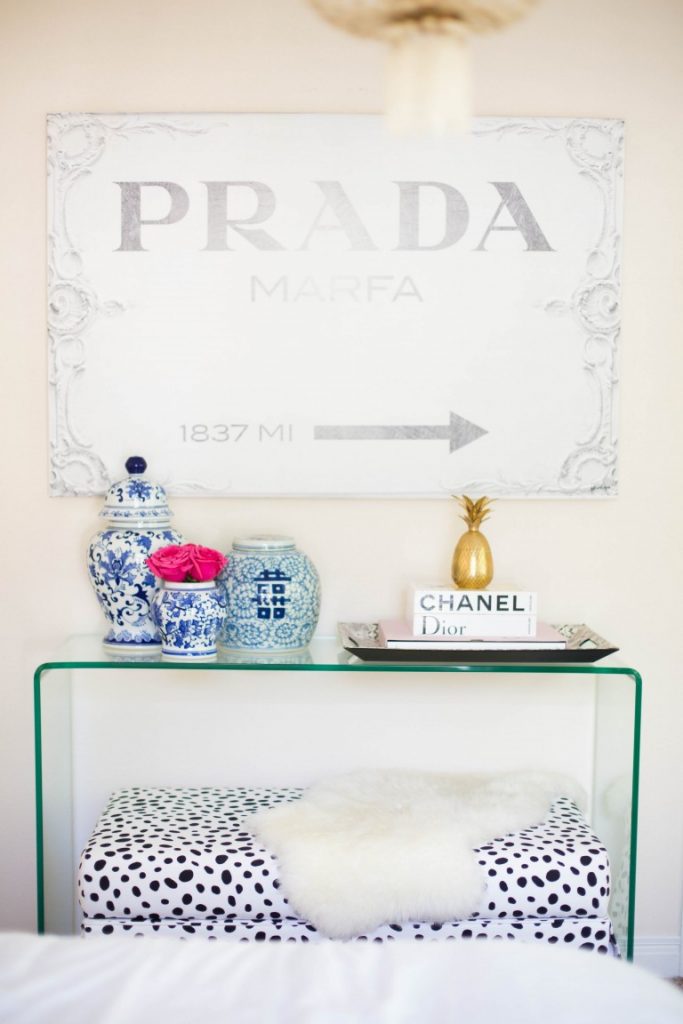 Use Etsy
One of my best-kept decorating secrets is Etsy! You can find any specific item you want at a variety of price points to fit your budget. Another great thing about Etsy is you can directly work with the designer of whatever shop you are perusing. For example, I love to get my pillows off of Etsy. I'll e-mail a shop owner to create a custom listing and half the time they give you a great discount if you are ordering multiple items! You're able to make those connections and receive wonderful customer service, while supporting a small shop!
Ikea 
Ikea is the bittersweet fruit of the decorating world. Sometimes things break. Sometimes they last for years. And I can almost promise you 9 times out of 10 your boyfriend/husband/roommate will hate you for having them help you put it together! Haha! The instructions are the worst. Search Pinterest for Ikea hacks and you can turn a $100 dresser into an item that looks $1000. I love Ikea for white furniture [this table is a blogger staple], frames and cushion inserts. These are my two favorite Ikea hacks I want to try: here and here.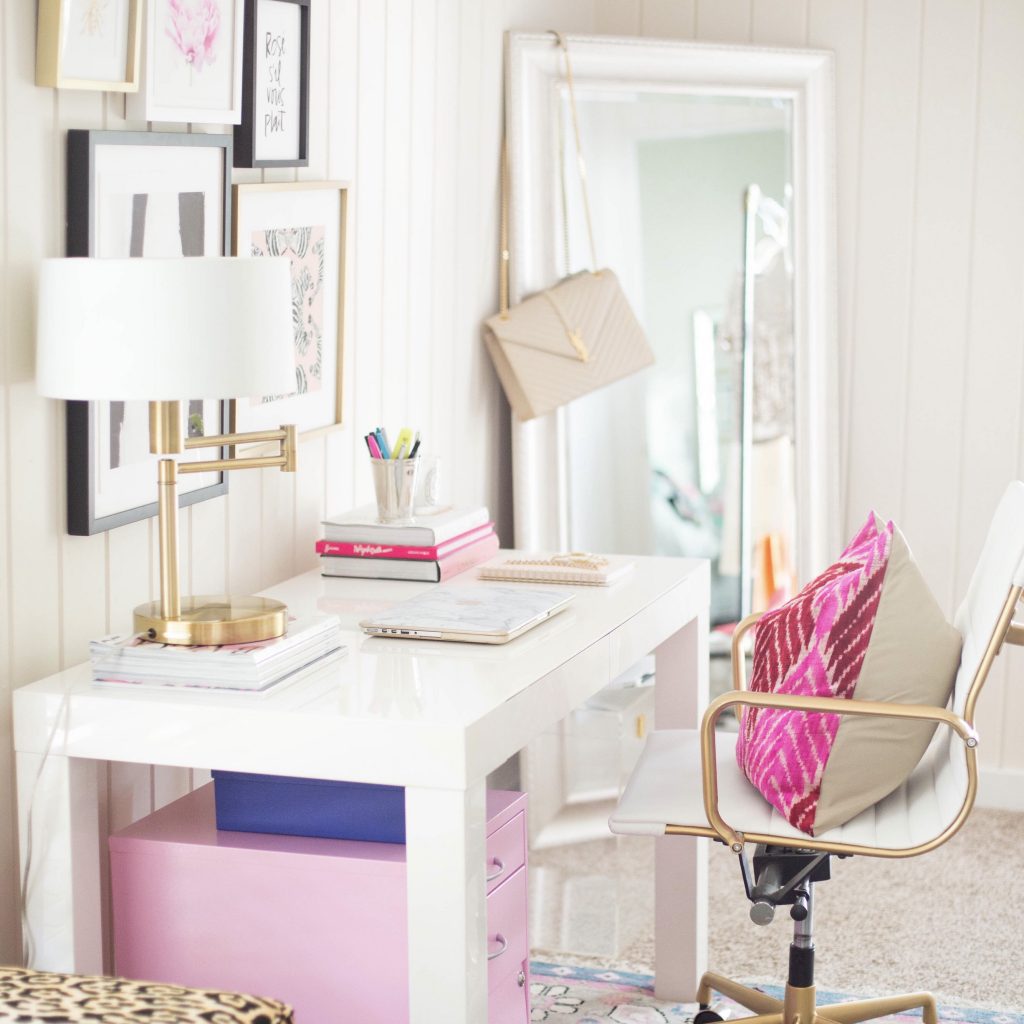 Know When to Splurge 
Don't force a piece of furniture just to fill a space. I've made that mistake quite a few times! I've told myself, "I want to find a side table this weekend." Then, if I didn't find something I loved, I just purchased whatever I have found at Homegoods. This is a budgeting "no-no" because I end up replacing the item a few months down the road. It makes more sense to just wait, save and get what you truly want!
Flash Sales
I love flash sales for purchasing furniture. Gilt, One Kings Lane and Joss & Main are some of my favorites. I would say most of our furniture in our home is from One Kings Lane! Wait until holidays as they have even better sales. I've been able to buy items up to 80% off!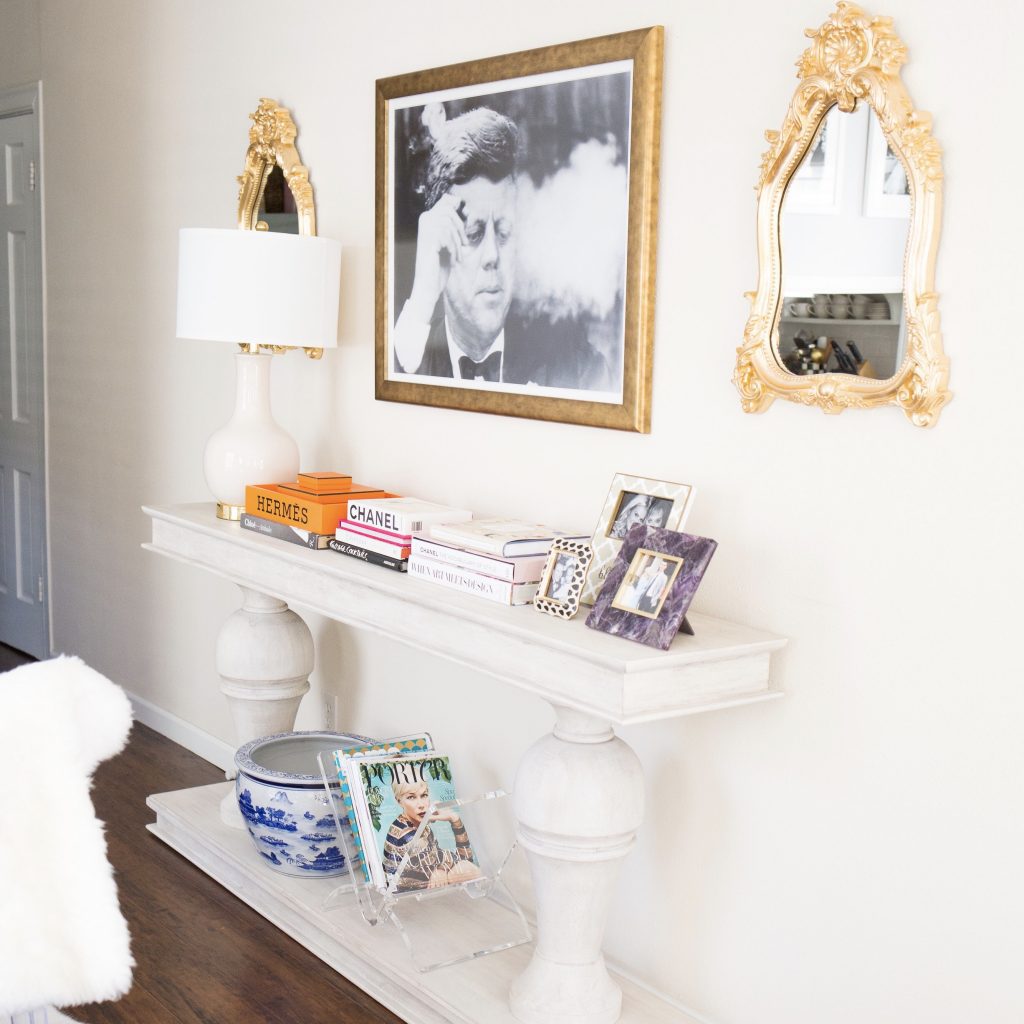 Frame Magazines/Photos/Fabrics
Instead of ordering expensive framed photographs, frame magazine covers, black and white photos and fabrics you love. I framed a vintage YSL scarf I got for a steal on One Kings Lane and it's probably my favorite piece of art in our home. This allows your style at home to be personal which is always the best look in my opinion!
Girls Night Art
If you want a fun piece of abstract art to fill a space like your powder bath, host a girls' night where you paint! Use a coupon at Michael's or any other craft store [they always have 40% off online coupons], pick up a few canvases and acrylic paint. Find a few tutorials or DIY blog posts on Pinterest and go to town. Even if you don't think you have an artistic eye, your girlfriends can help you make a few tweaks here or there. Associating that piece of art to your friends will make it even more meaningful. One way to make art easier to DIY is to keep your art in the same color pattern like this.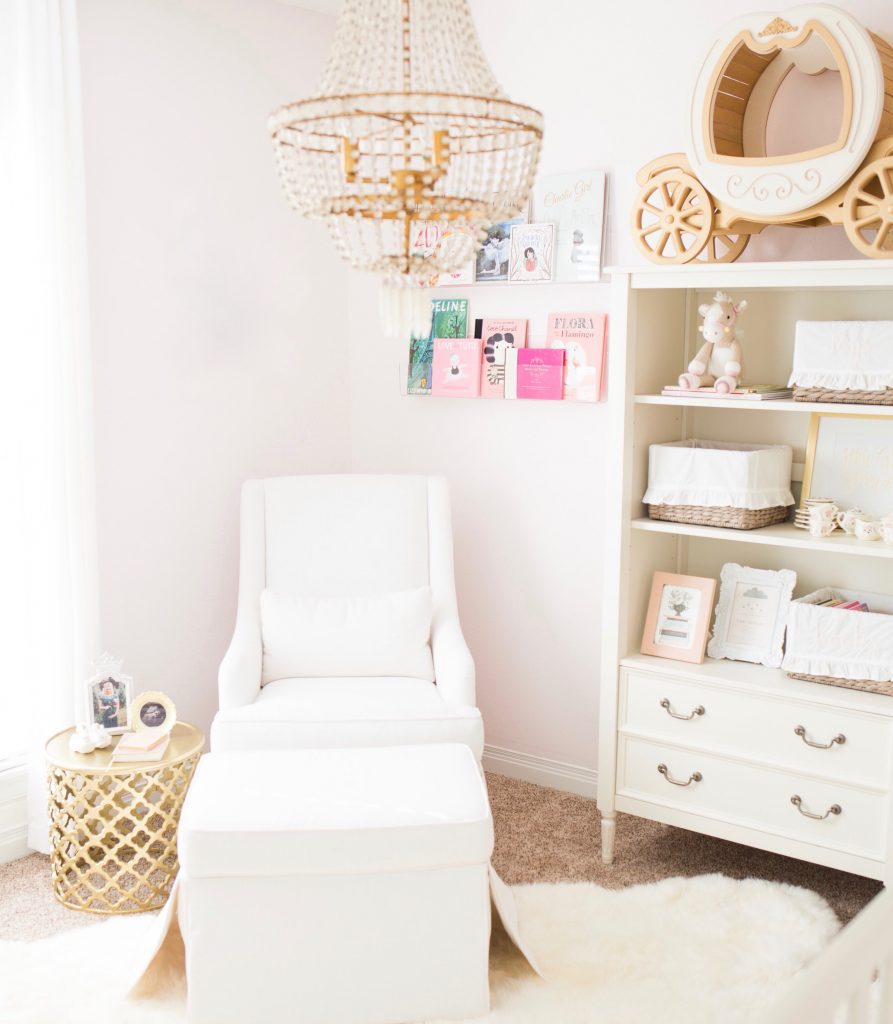 Seasonally redecorate
Seasonally update your home! In the winter add in faux fur throws, keep your fireplace the focal point and add lots of candles along with coffee table books. You'll spend most of your time cuddled up so make your space cozy. A trick to finding inexpensive coffee table books is to sort through Half-Priced Books. In the spring, deep clean and add in pops of bright color with pillow cases. Even if you live in a smaller space like we do, you won't get as tired of your decor if you are refreshing things as the weather changes.
Use Citrus
If you have an awkward open space and don't see anything you love, use citrus to decorate! An apothecary jar filled with limes  in your kitchen or a bowl filled with lemons can be placed on a serving table. Your home will always look welcoming with these little touches!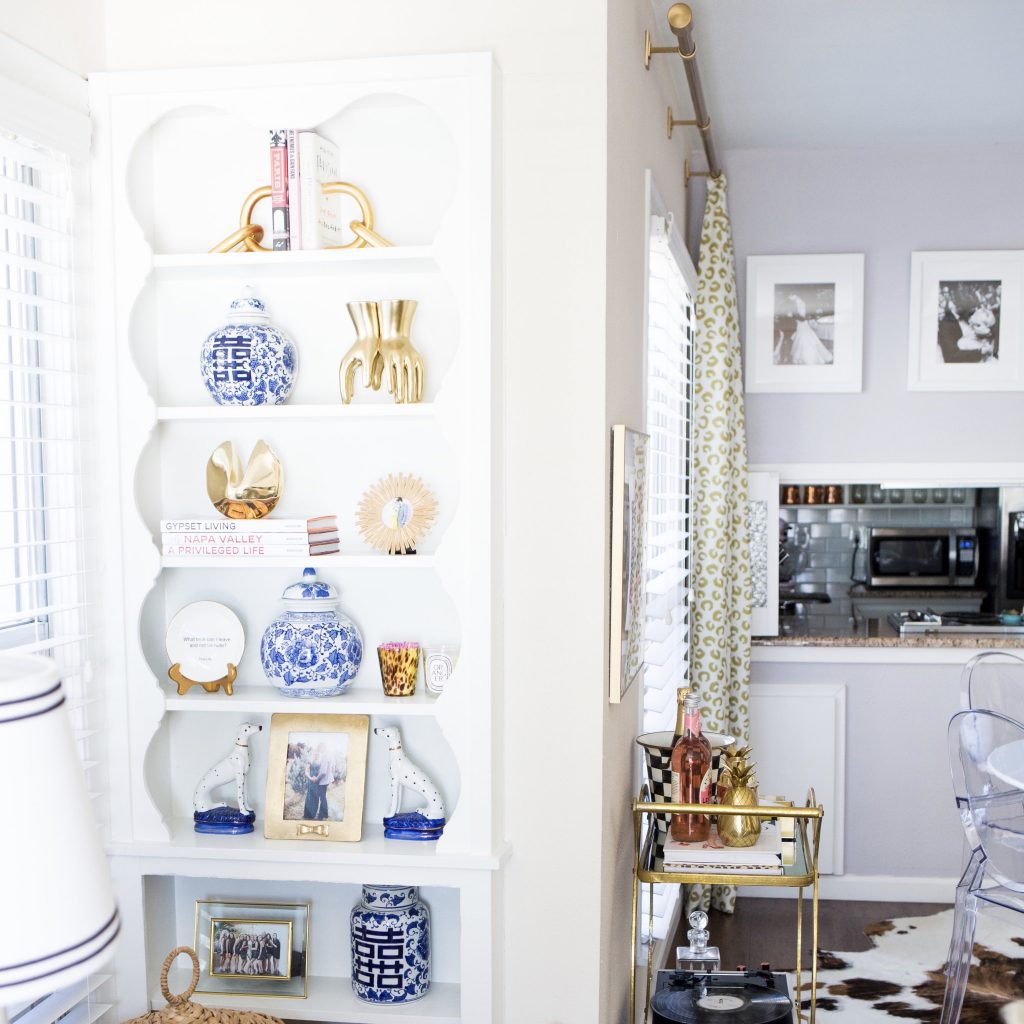 Invest in Kitchen & Bathroom
If you are wanting to upgrade rooms in your home, every designer I've ever spoken to says to invest in the kitchen and bathroom. Now, we didn't do this in our home as those are our smallest rooms, but I did want to relay that thought! You can repaint your cabinets and add in hardware from Restoration Hardware. For siding projects, you can use beetle kill pine. If you're wondering, is beetle kill pine good? Is it good for the environment? The answer is yes, as it stands now, there is enough wood lying around to last for several years to come. Putting this unique resource to use will help keep our air cleaner and help bolster wood producing companies struggling because of the dwindling number of trees. My other favorite way to update a bathroom is to customize your shower curtain. Order a shower curtain online and take it to get monogrammed or order your textiles on Etsy to have it custom made. Having new and modern window installation in Parkesburg, PA or siding can also be a great way to improve your home's exterior. Contact experts like residential and commercial roof replacement services to help you with your home's curb appeal. You may also consider adding an attic ventilation with the help of a local ventilation installer.
If your door contains dents and is rusted, it's time to replace it. Look for professional door installation by window expert – potomac who can get the job done right to ensure that your doors are properly installed and more secure.
Marble Contact Paper
Marble contact paper is a great way to update a piece of old furniture or one you found at a garage sale. Sand down the furniture, paint it white and add this marble contact paper on the top!
---
Shop Our Home
---
Shop Home Decor Favorites Under $100 

---
Happy decorating!