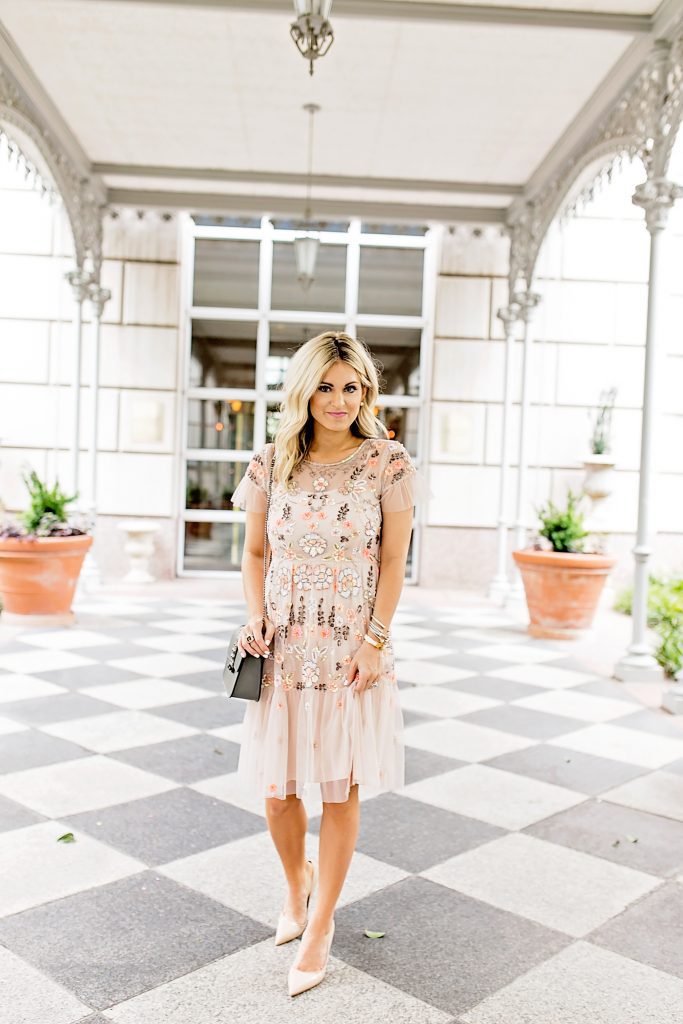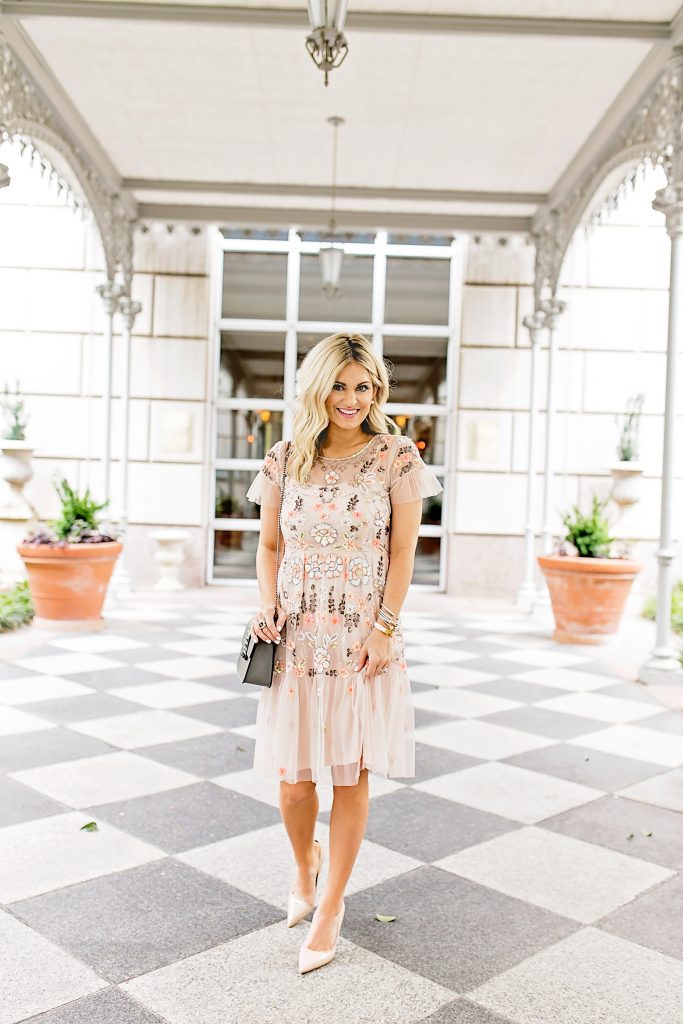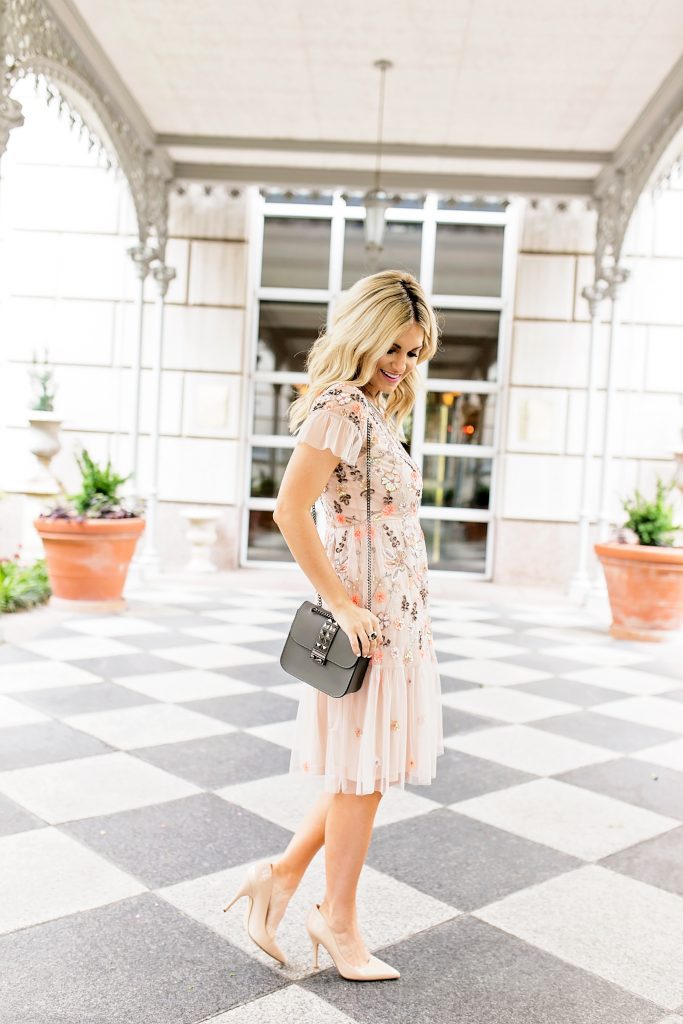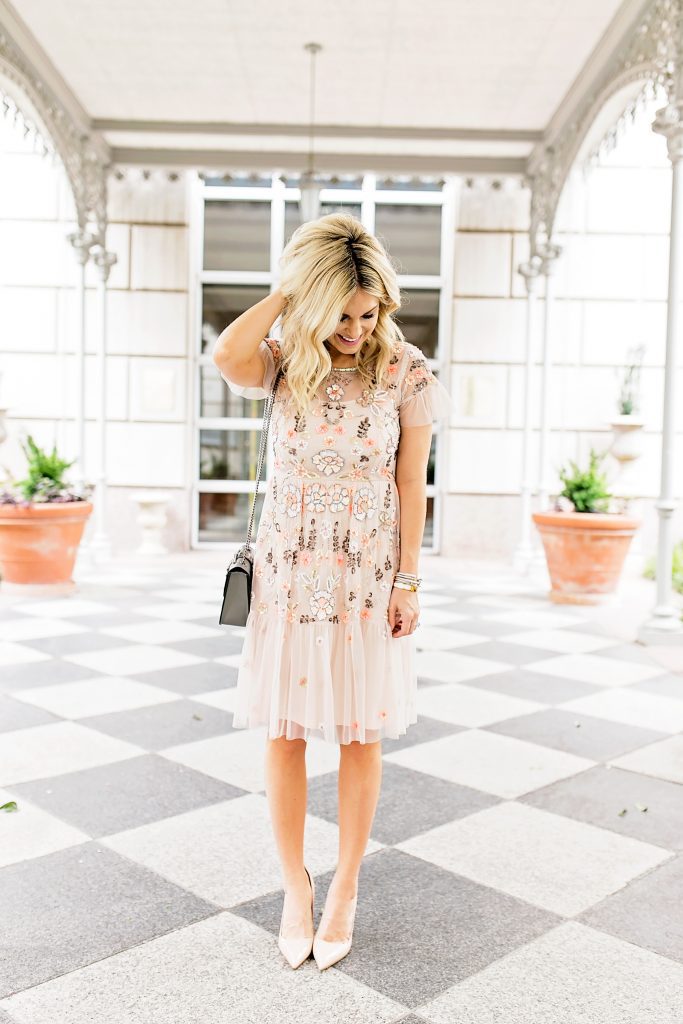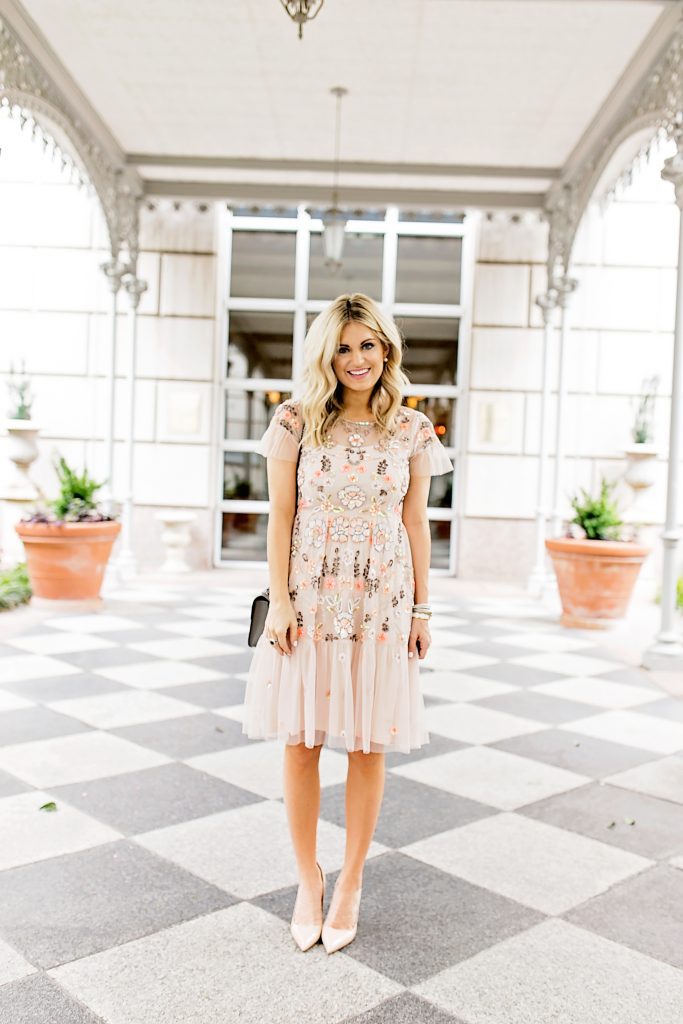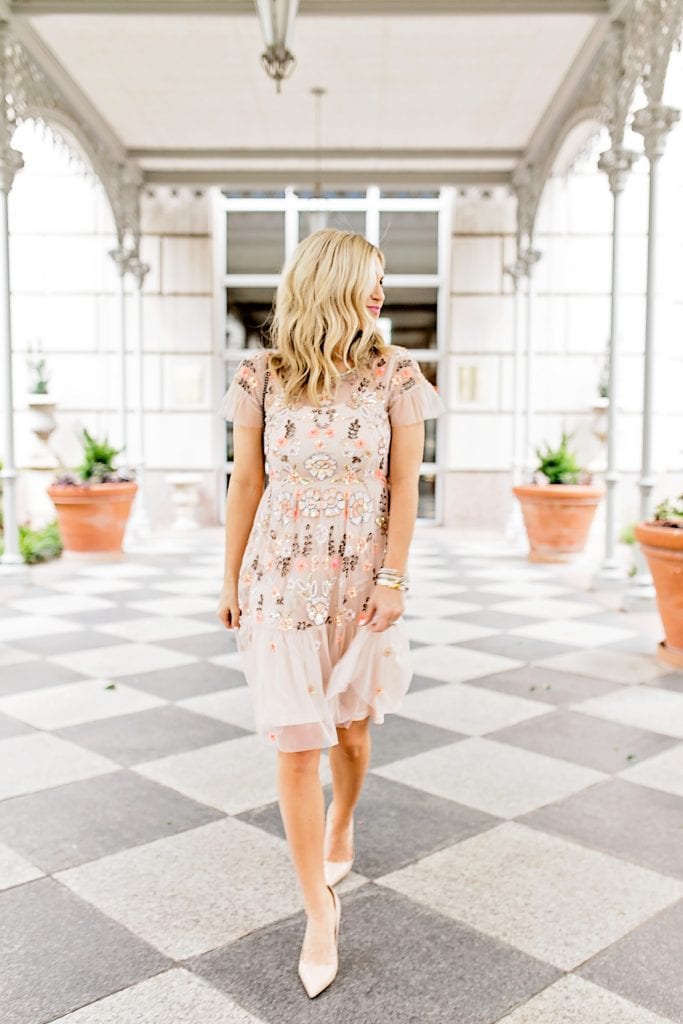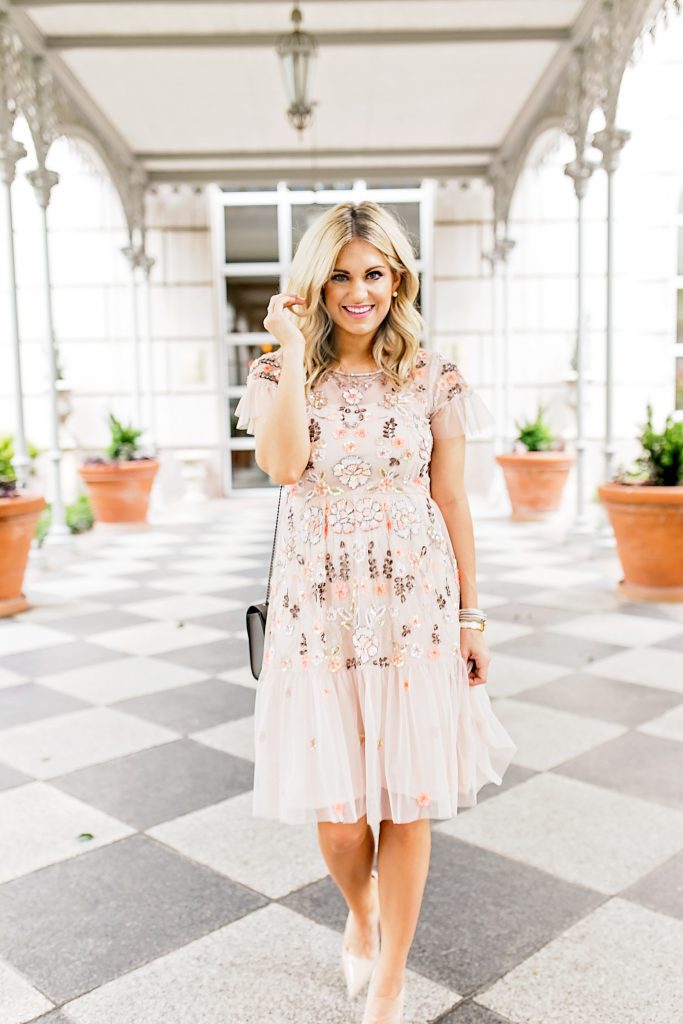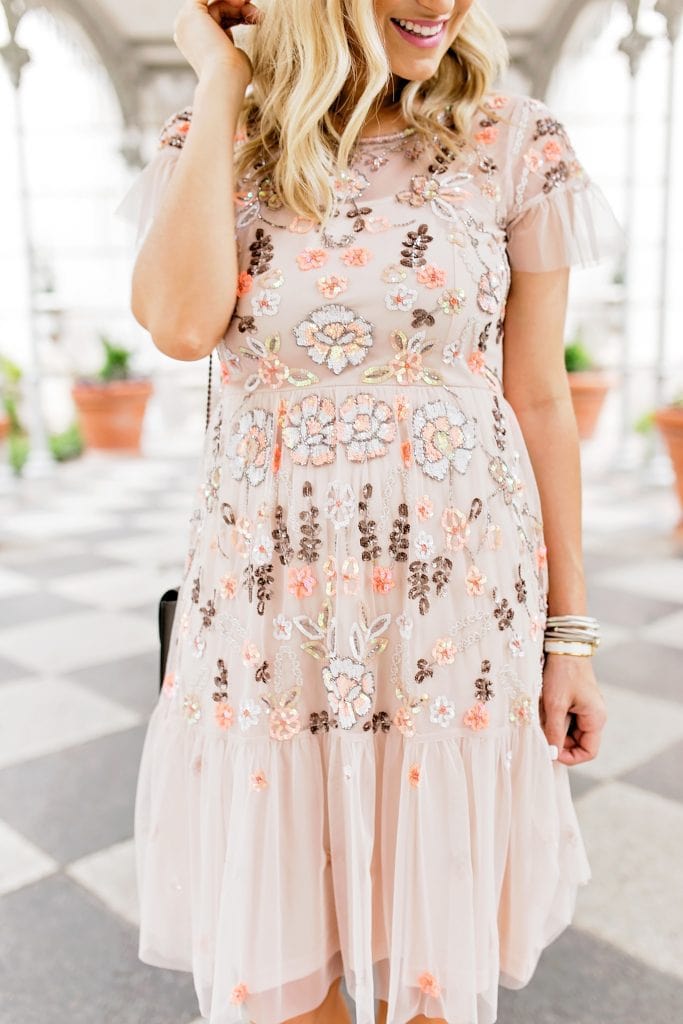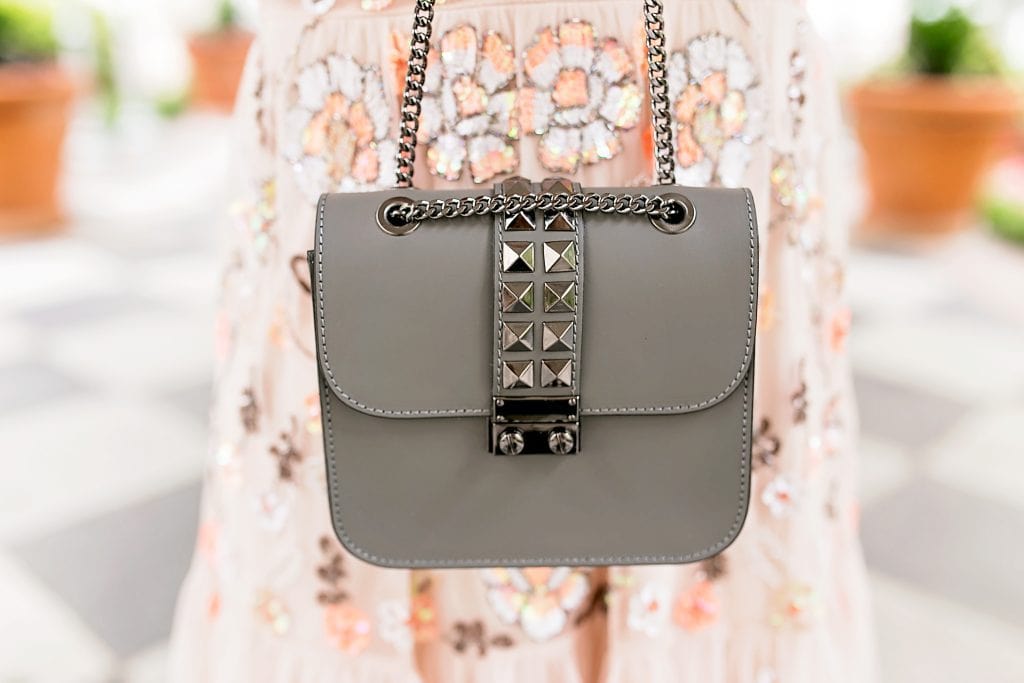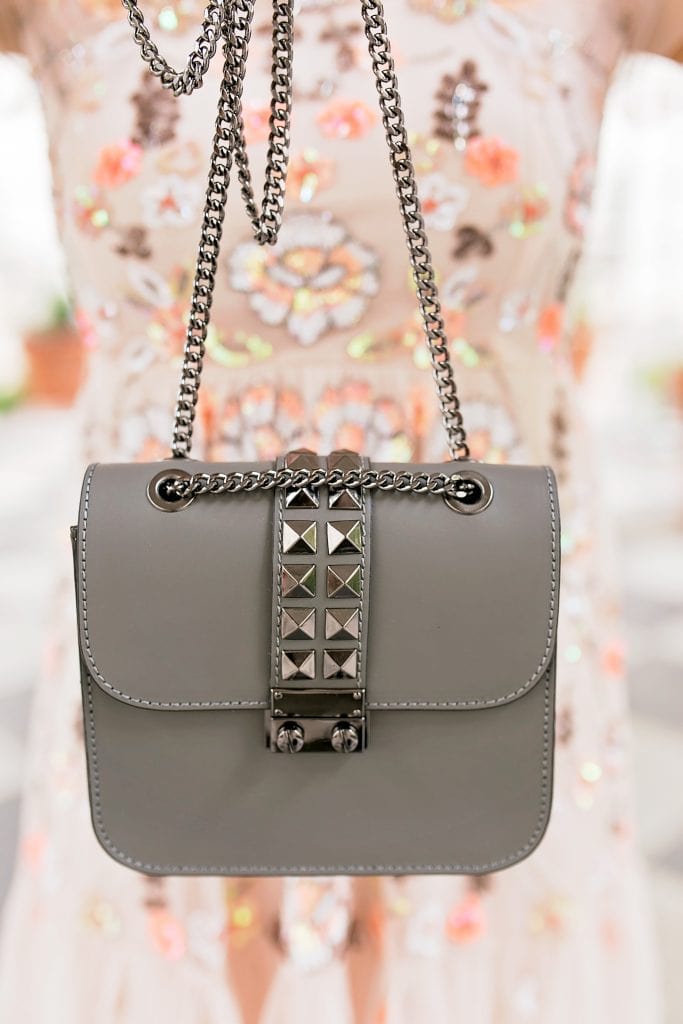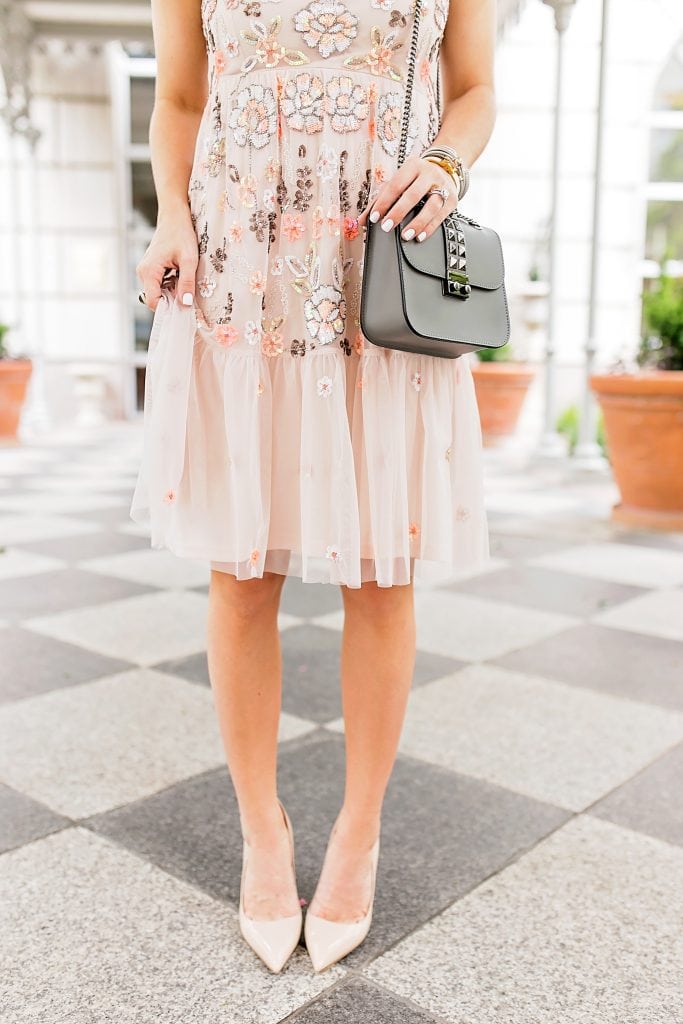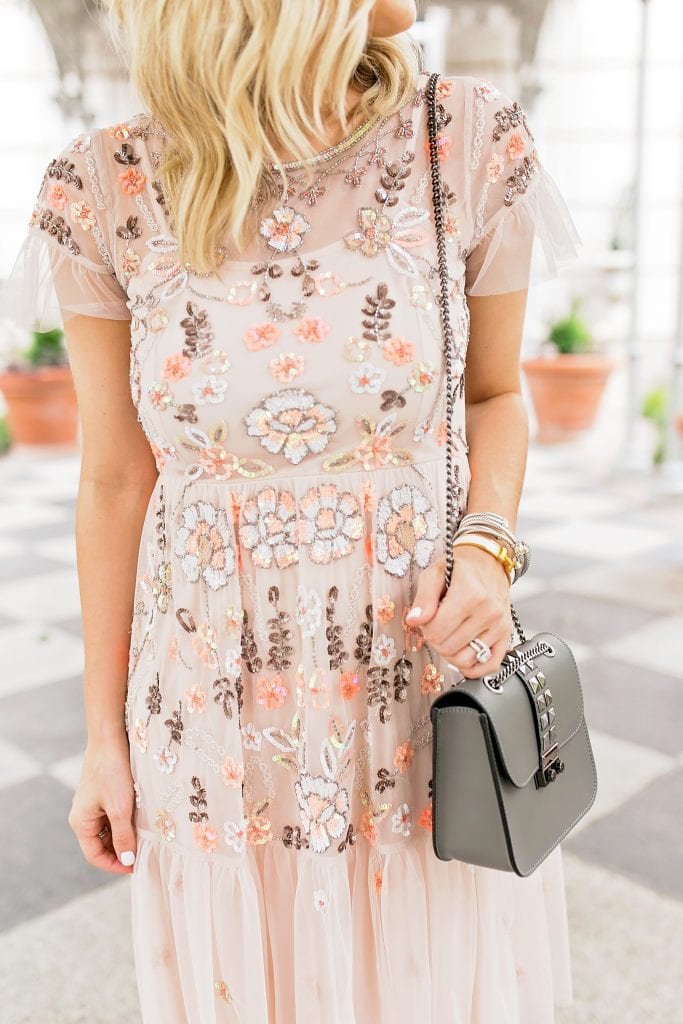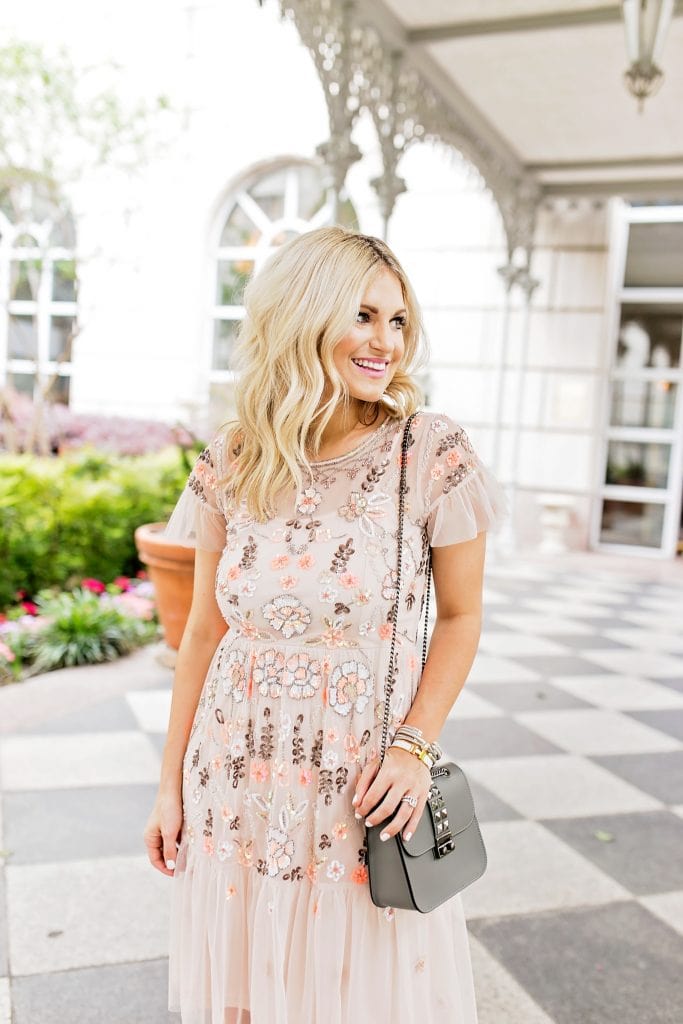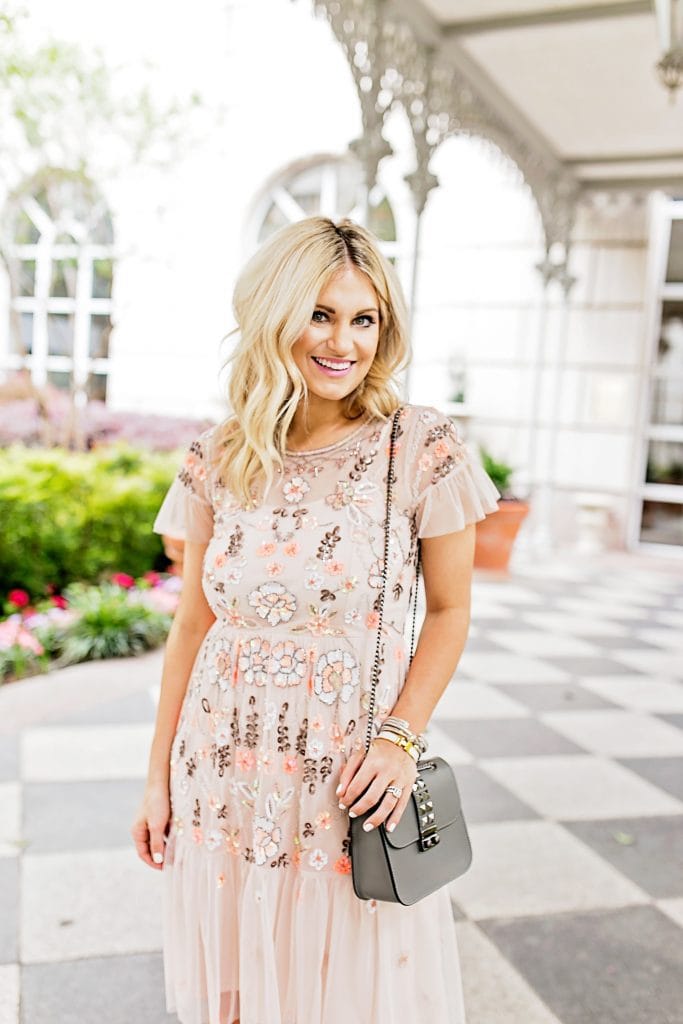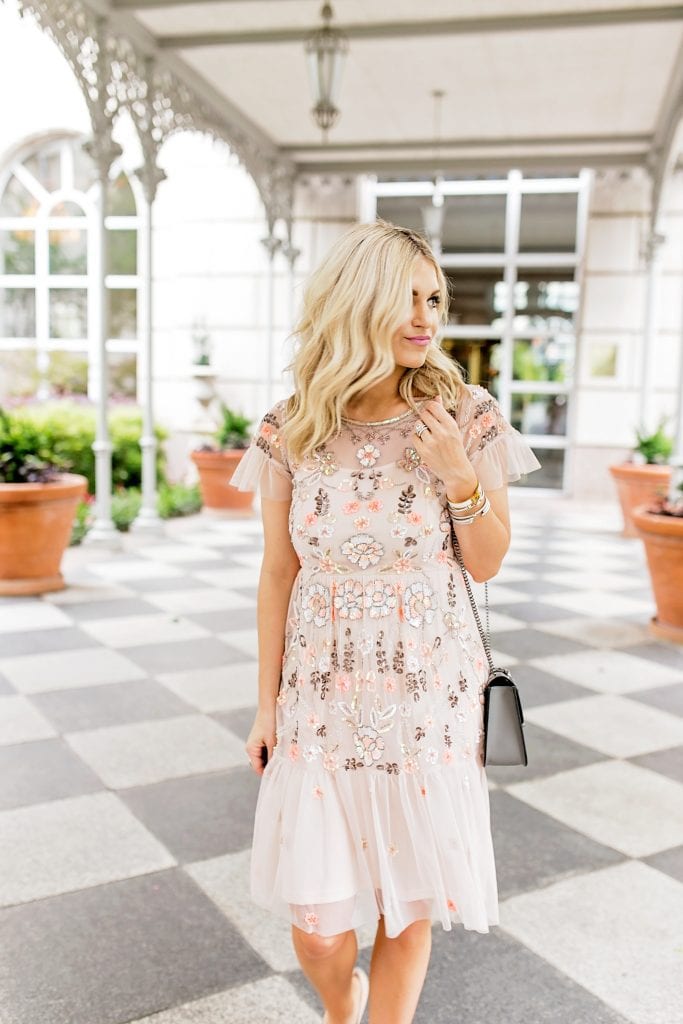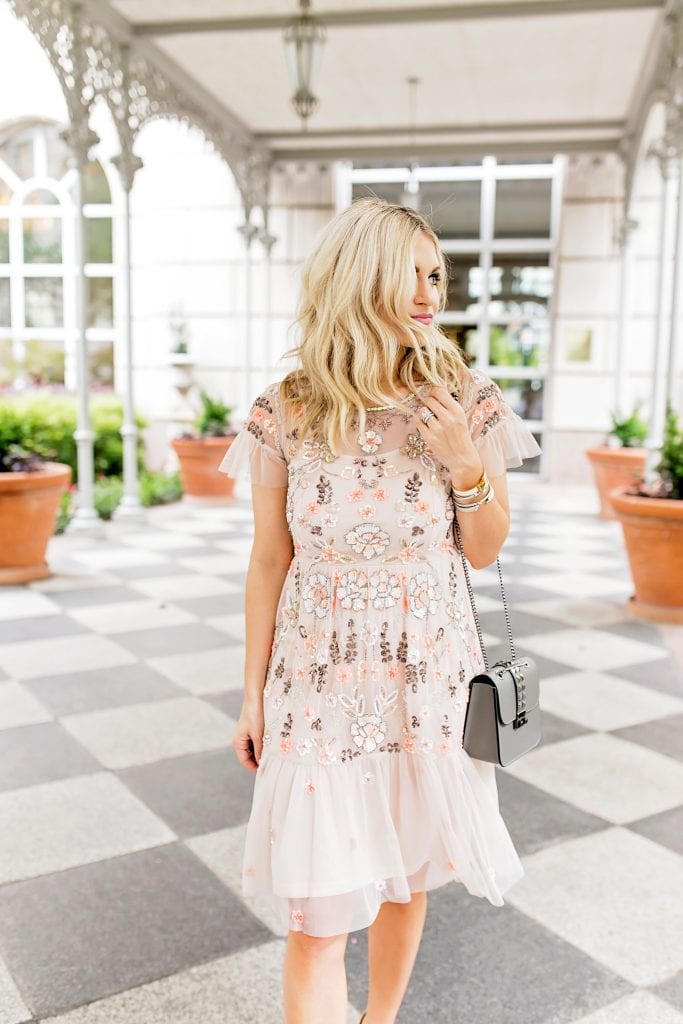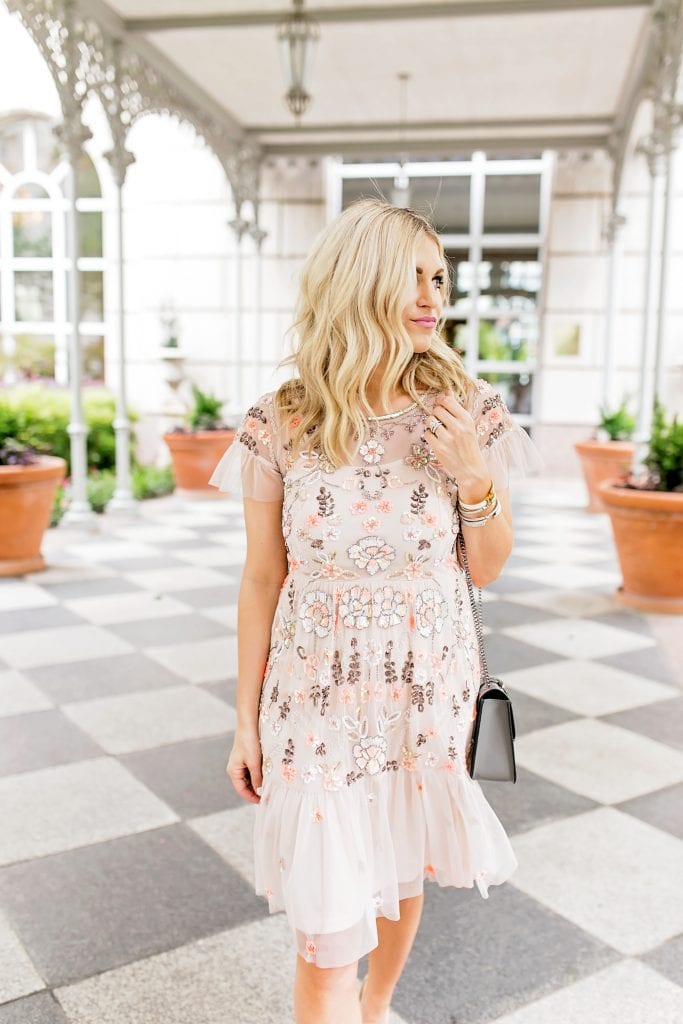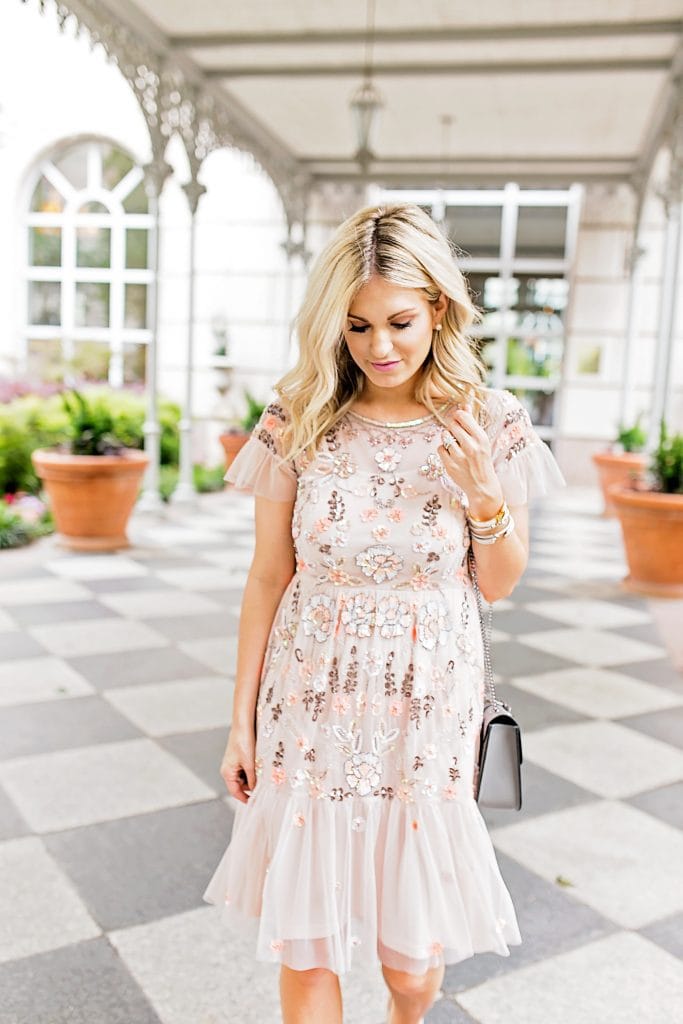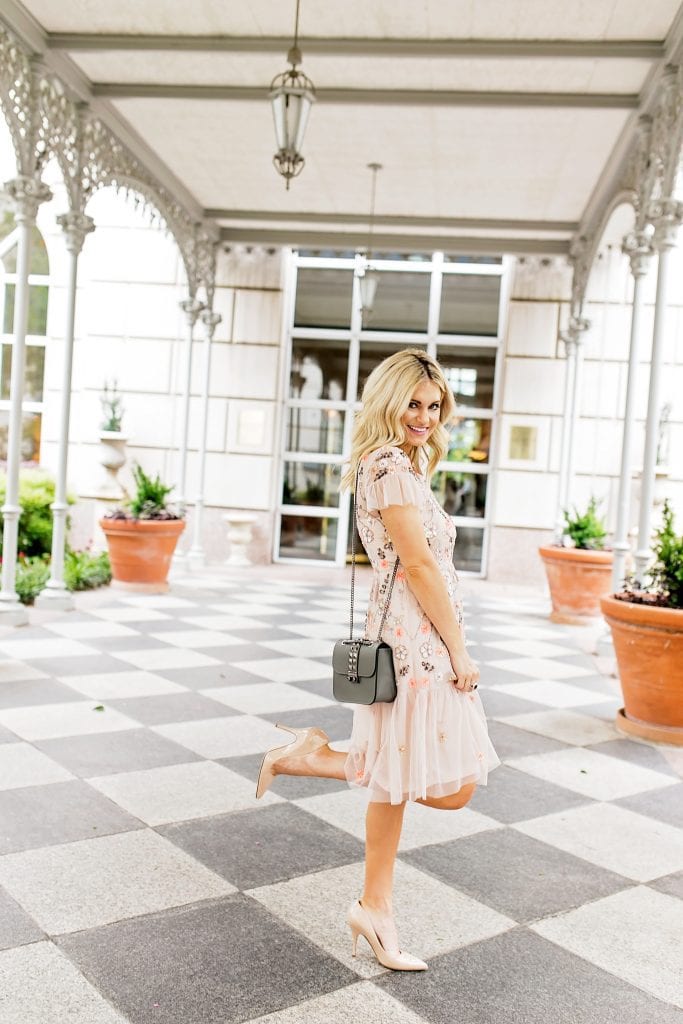 Dress: Gianni Binni | Shoes: Kate Spade, Similar | Bag: Nordstrom Rack | Earrings: Tory Burch | Bracelets: David Yurman | Lipstick: Baci
Photography by: Angie Garcia
---
Wedding season is in full swing and I wanted to share with you a dress that works well for most types of weddings! I first spotted this Gianni Binni dress the night before my blogging conference. I was the hot mess express going a full 200 MPH. Leggings. Dirty Hair. Spit up on my shirt. Praying I wouldn't run into anyone from high school. You know, the works. Nothing I had ordered for the conference was working, so I ran into Dillard's quickly. I had T-minus 10 minutes before Maxi would be starving and need to eat. I was running around the store and legitimately ran into the rack holding this dress and I was thrilled. This dress is a dupe for a Needle & Thread dress, which can easily run you $600! I've always loved the line and thought how well it can be styled for anything from a bridal shower to a Black-Tie optional wedding. Imagine my thrill when I found this option for a fraction of the cost….and my relief for finding it so quickly.
I wore it to the conference and everyone was asking where I got it and I was so excited to share how it was a dupe! I don't know about you, but I feel quite proud when I can surprise someone and tell them how much more affordable my look is. It's like saying, "No way girl! You thought I spent $500 but I tricked you." I got my normal size and paired it with a Valentino-dupe handbag as well. The bag is sold out, but I'll keep my eyes peeled for it to come back in stock for you!
I know I sound like a broken record saying this, but this dress truly IS my favorite piece in my closet at the moment! It's a bit of a princess dress in the sense that you feel extremely feminine and delicate while wearing it, and I love that I felt like anything BUT a princess while shopping for it. 😉
I hope you had a wonderful weekend! Do you have any weddings coming up?!