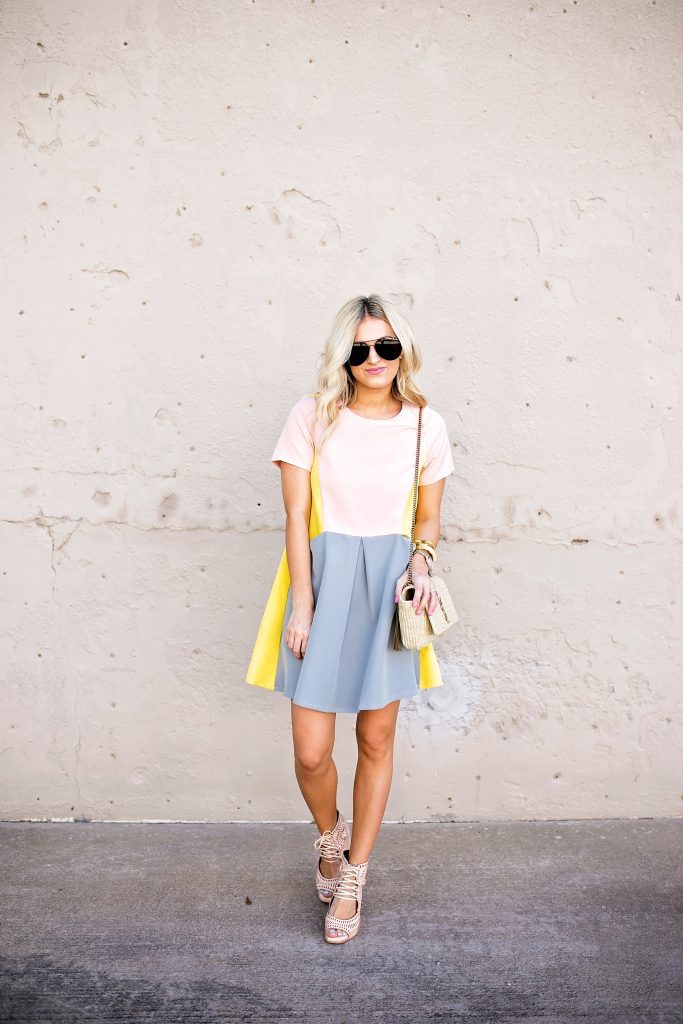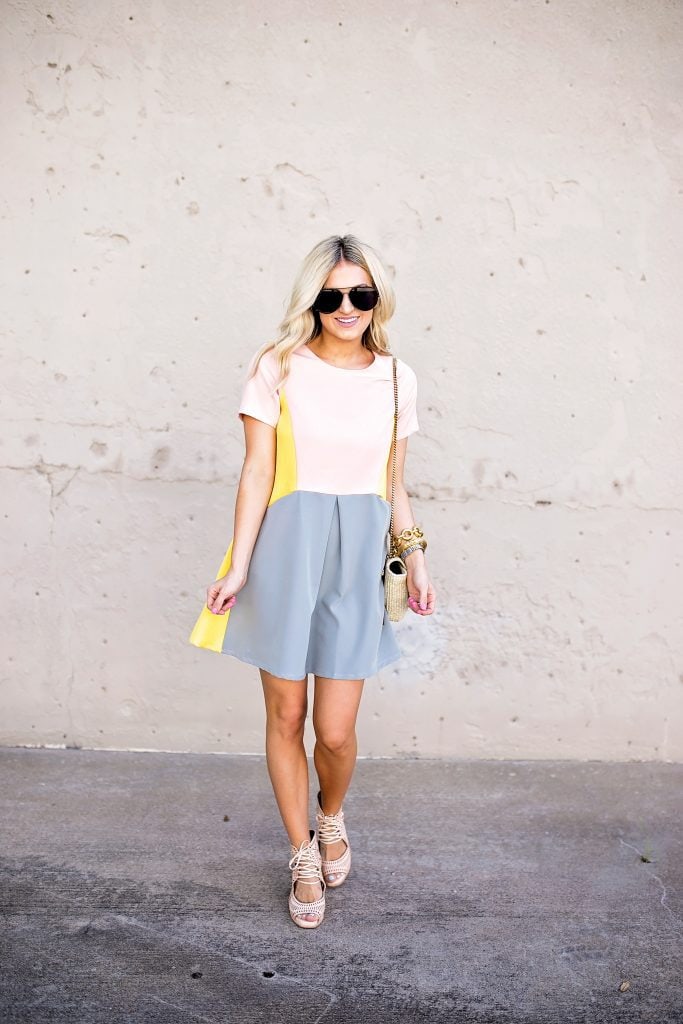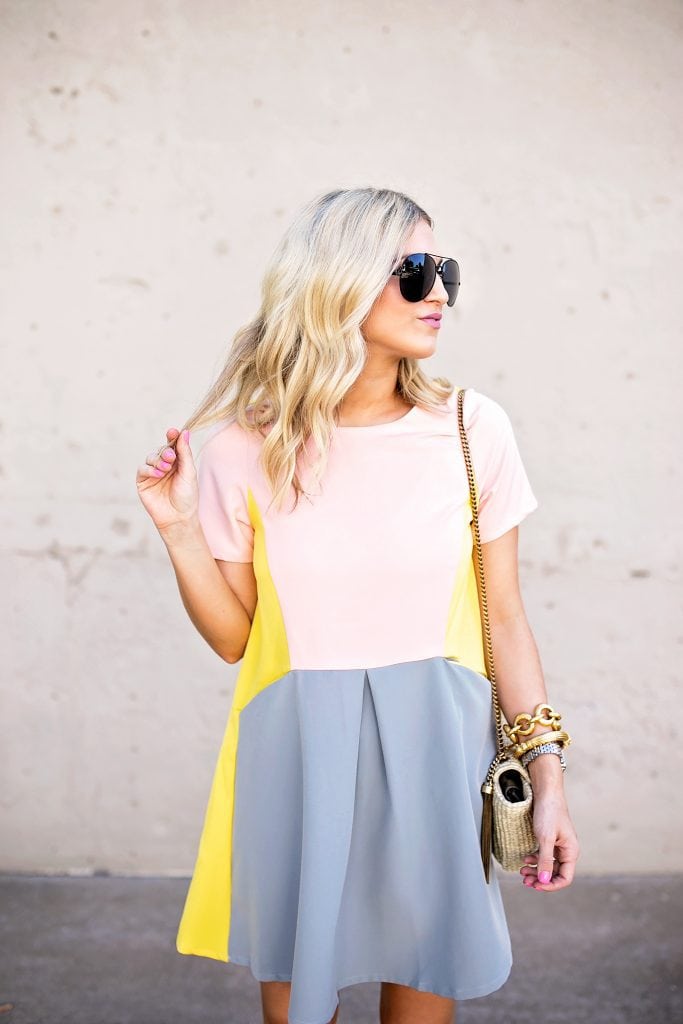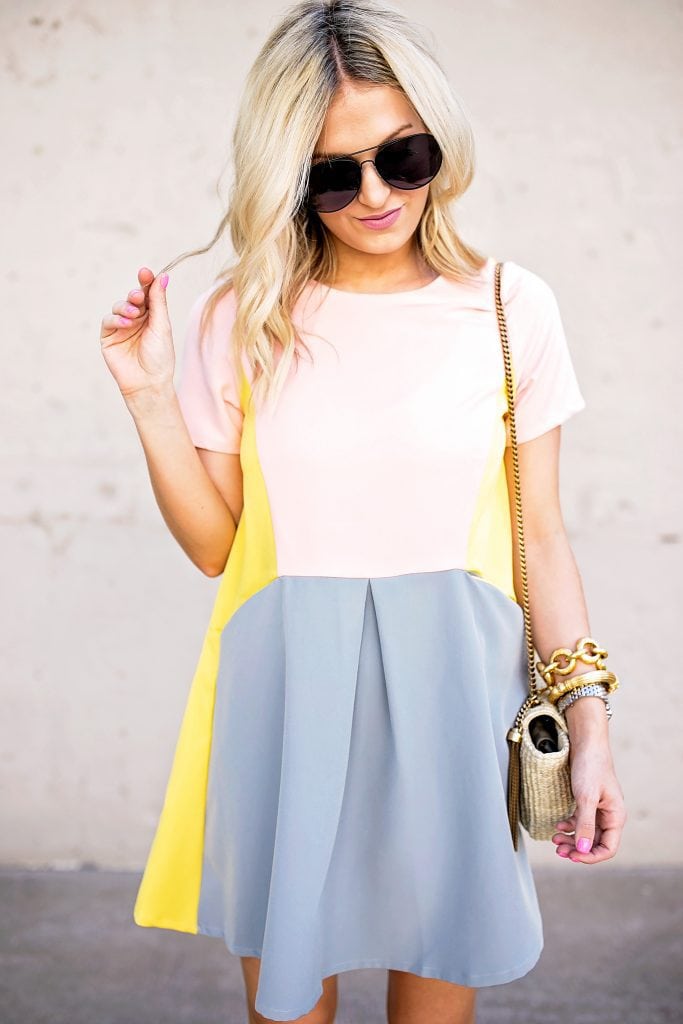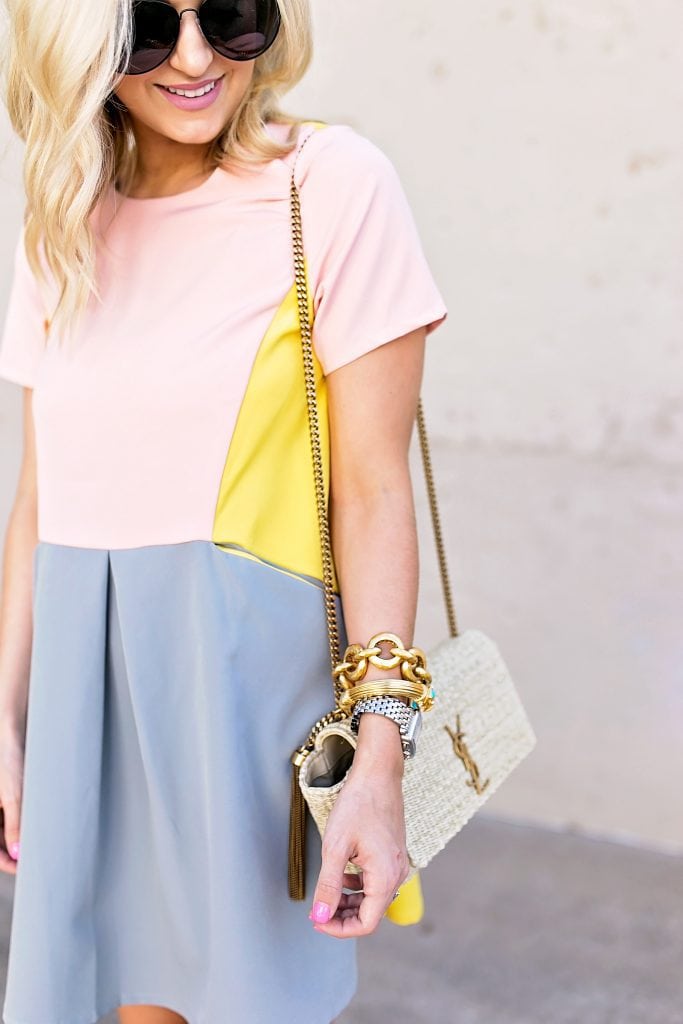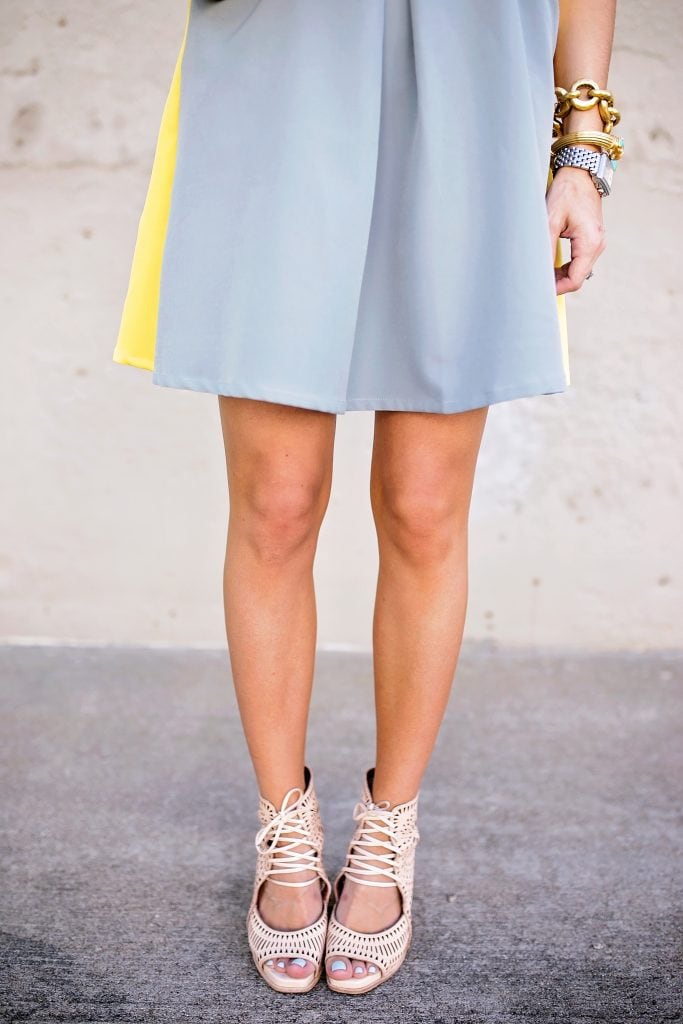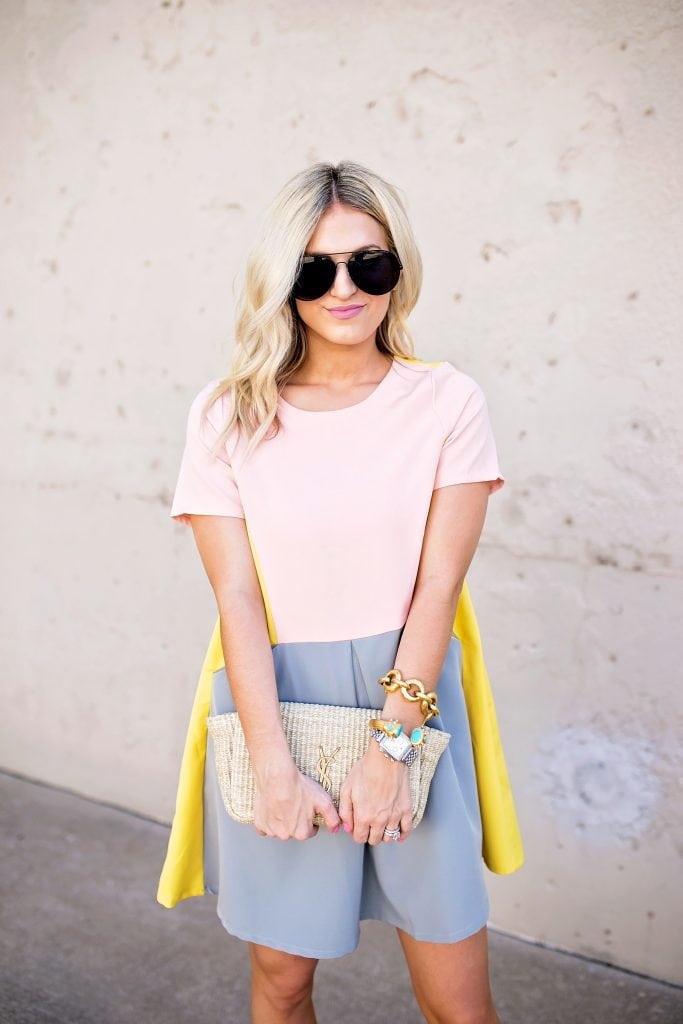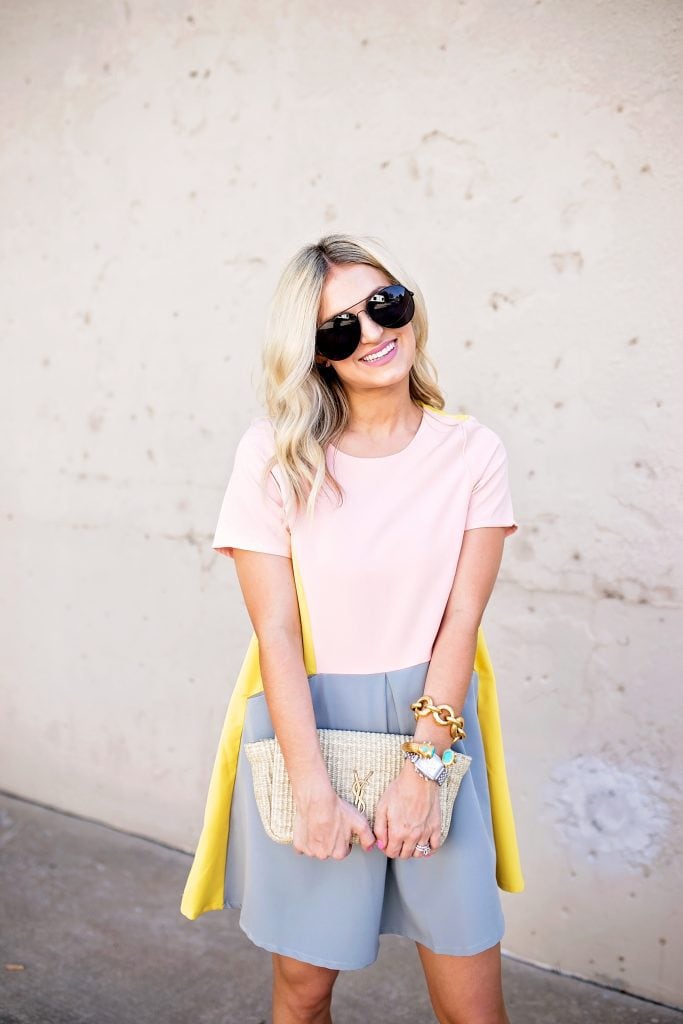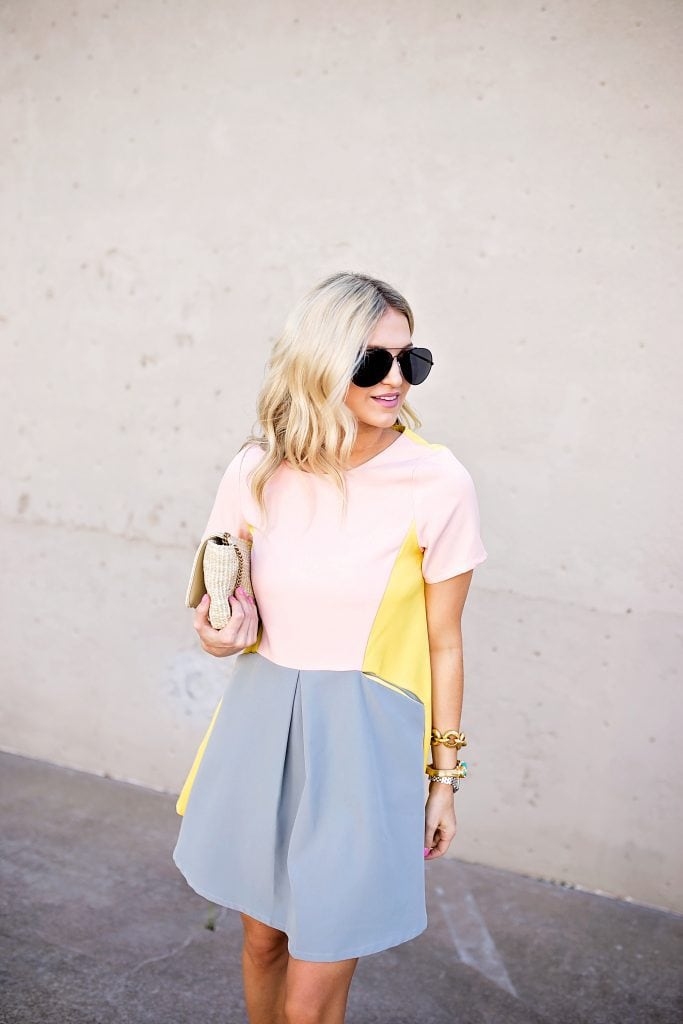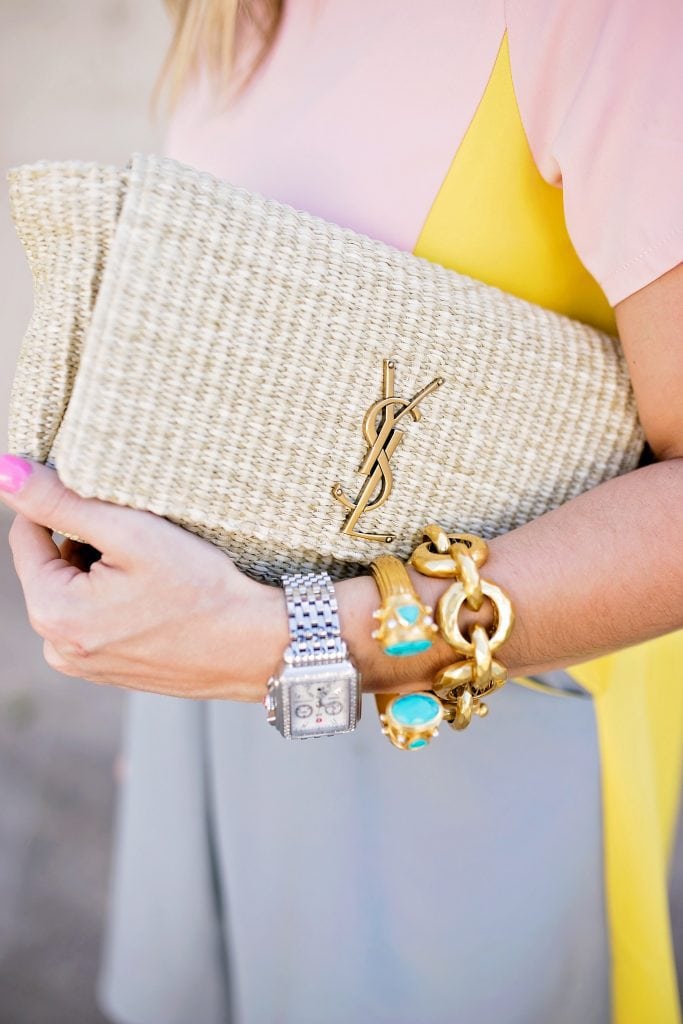 Dress: Romwe, Amazon | Shoes: Jeffrey Campbell | Sunglasses: Nordstrom | Bracelets: Julie Vos, Julie Vos [c/o] | Bag: YSL | Lipstick: Perla
Photography by: Angie Garcia
---
Affordable clothing, you are oh so bittersweet. I've shared before in my online shopping tips that I really prefer to find affordable options in person. I'll run in Marshalls or TJ Maxx if Maxi and I have a little bit of time to kill. I also love Target and their collections with designers [but those prices can get to be ridiculous, too]. Naturally, this makes it a little tricky with blogging. I would say 8 times out of 10, an affordable clothing option online is going to have a poor fit, be COMPLETELY see through or unravel by the time it arrives to your doorstep. I won't recommend something like that, so I'm always on the hunt for something great. There's a lot of trial and error and you wouldn't believe the amount of tops/dresses my poor husband has returned for me on his lunch break.
In terms of personal style, I love to mix high and low prices. When I see a girl in an adorable outfit and she tells me her top was $10 all while rocking a chic handbag, I automatically love her creativity. Even if I wasn't a normal girl on a budget, I think I'd always love to find inexpensive items because it shows your passion for clothing. I think it makes your look versatile and look curated. I mean we could all look good in $200 tops-right?! Or at least I hope they would make us all feel stylish for that price! haha!
Price truly is relative. I have readers e-mail me that they want affordable tops that are $80 and I have readers e-mail me that they want affordable tops that are $18. But in general, I think we can all agree that this dress is a great price point! I purchased this dress here for $17, but if you prefer Amazon, you can get it there for $25 or $21 with a Prime account. The store I purchased this item from can be hit or miss because they sell really inexpensive items. I've ordered some items that were a JOKE and then I've ordered some that are amazing-like this dress. Once I ordered a blazer that people to this day think is Chanel. I just about shock the lipstick off of them when I tell them it was $30. I wore this dress to my sister's graduation and I don't think I've ever gotten so many compliments on an item. It isn't thin and after I ironed it, put it on, it looked like a find from Nordstrom! I did size up to a M as more price-conscientious clothing is known to run small. I'm 5'3″ for reference! Last thing to note, is that this dress took about a week and a half to 2 weeks to arrive to my door. But hey, for a dress under $20 I am NOT the Queen of England and I will NOT complain about 2-week shipping. Because Anthropologie charges $13 for standard shipping and it ALWAYS takes a week at minimum to arrive to my front door.
The coloring of this dress brightened up my whole look and made me feel so much more tan for summer. I wore this on Snapchat and my phone legitimately died because I was getting so many questions about where this dress was from! haha! So I hope this dress becomes your new favorite thing in your closet as it is mine. I wear it at least once a week and wish I had it in a few other color combinations.
Do you have any affordable finds as of late?!