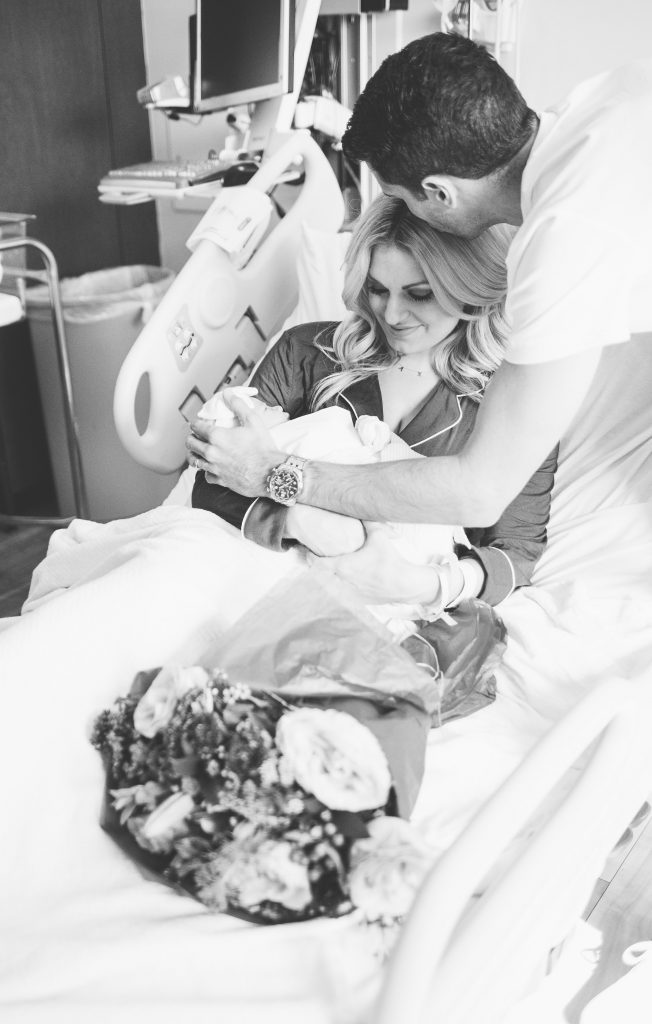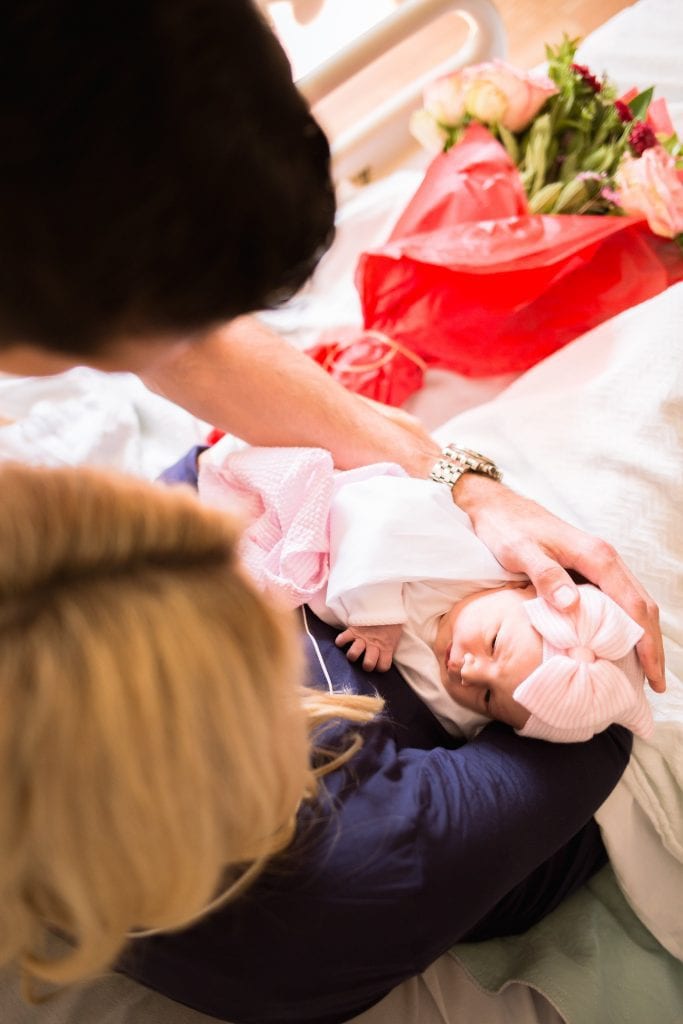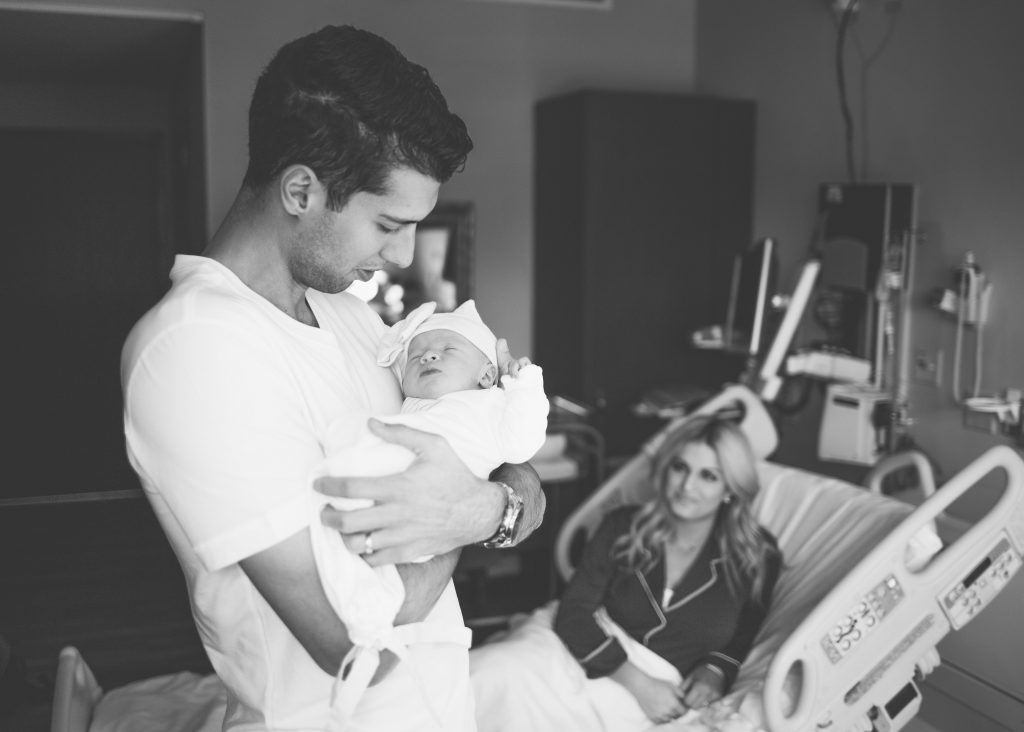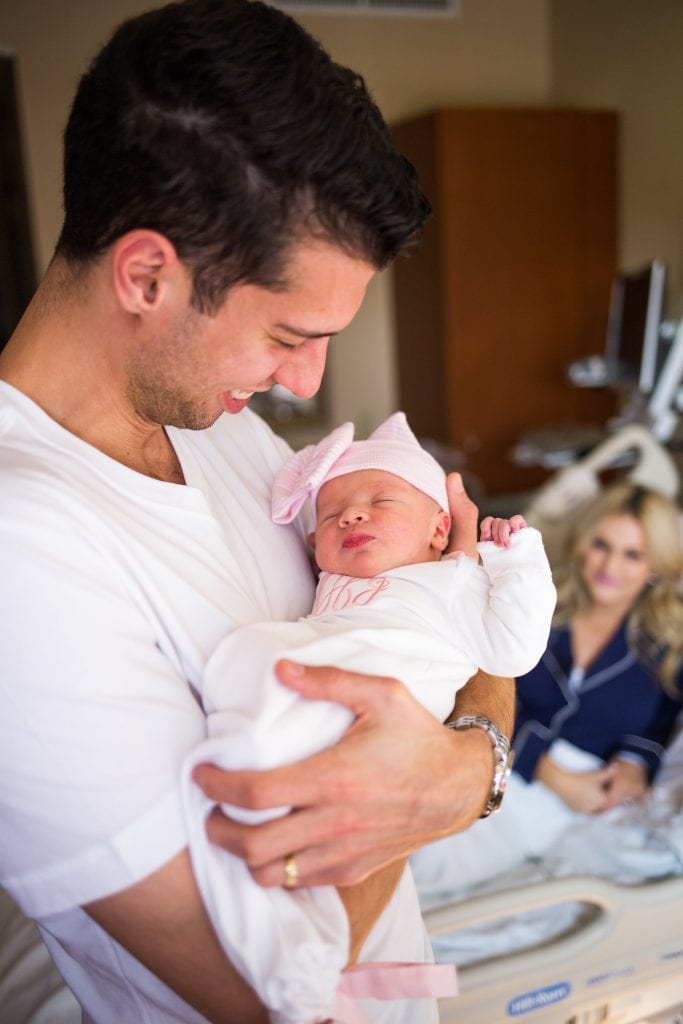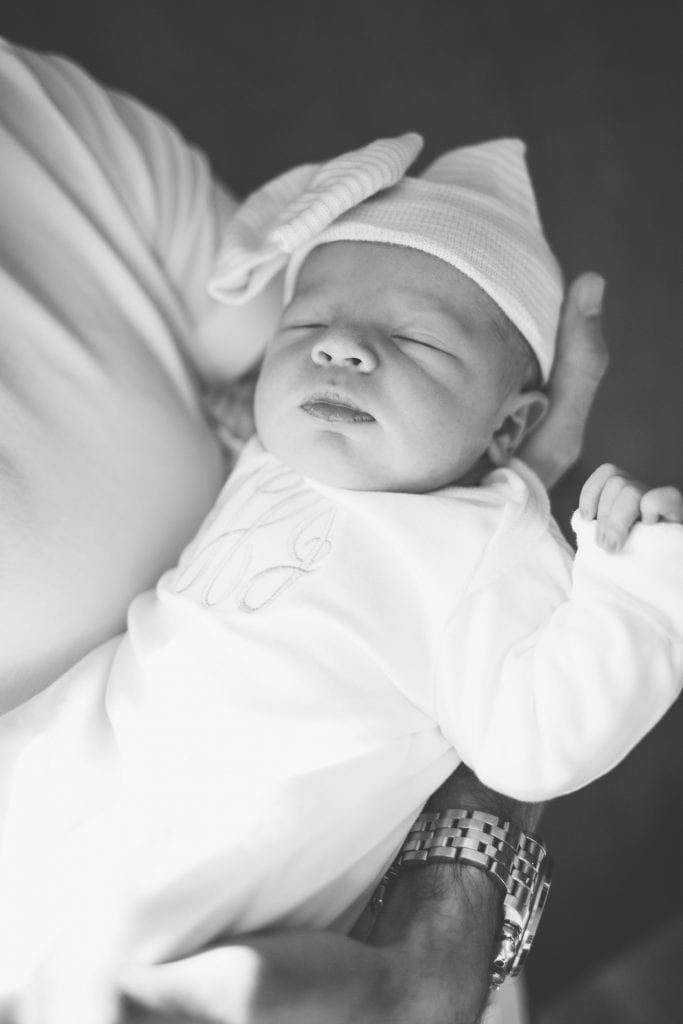 ---
Photography by: Madison Katlin
---
I have to be obnoxious and gush on my husband for this post. I apologize and it's fine if you want to roll your eyes, but I couldn't do this mom thing without him. Mamas get a lot of credit [and we do A LOT to deserve it] but I wanted to share a few things that my husband does that deserve SO much praise. Some are cheeky, some are sweet and some are deep- but I couldn't let Father's Day come and go without mentioning them. Paul is going to be mortified, but it's fine! 😉
My husband isn't that organized, but when it comes to how we feed Maxi, he has this down to a science. He has an entire set up for the breast pump, bottles, etc. and cleans everything daily! If I wake up in the middle of the night and need to pump or anything, he runs to go set everything up. He knows how much I love organization, so the fact he goes out of his way to organize something like that means so much to me.
He researches everything for her. Being a CPA, he is extremely detailed in his work and naturally loves to spend hours concentrating on one thing. It doesn't matter if I ask him what books we should buy her next or what sleep swaddle she needs, he will research for 30 minutes and then send me a full report over e-mail. I've been very laid back as a mom, which is odd because I'm Type A in every other aspect in life. So to watch us balance one another as a team has been a really neat thing to witness. It may seem silly to always be researching what products Maxi needs, but I love how much thought he puts into it and how careful he is with what she needs.
He never accepts praise. Paul is an extremely hands-on dad and I 100% understand how lucky I am for that. However, Paul is very against being put on a pedestal. If he ever changes a diaper or watches her while I workout and someone compliments him for helping, he shuts it down real quick. He's always like, "Why am I being complimented for doing my job? She is my child." It's such a bittersweet quality. On one hand I love how humble he is and on the other I always want to brag on him and let him soak it in!
Paul is the BEST at a bedtime routine with Maxi. Like I said before, I'm extremely Type B with our schedule. But Paul keeps things in sync with a great bedtime routine. He does her bath and then loves to read to her after. It's the cutest thing! He'll read Eloise and have different accents for all the characters and she coos back and laughs. I love listening to it from the hallway.
Since having Maxi, Paul has been such a huge help with my job. There are so many days I crawl into bed at midnight and grab my laptop with me and he'll say, "Let me go get mine and I can help you." But more importantly, he tells me when to stop. I'll go to work on an upcoming campaign late at night and he knows when I need sleep versus when I need to work. I'm a first-born and naturally don't like being told what to do 😉 but my husband knows me better than I know myself. He knows when I'll feel better from sleep or when I'll feel better getting work accomplished. I've learned to just listen to him because I never regret it the next day.
He allows me to carve out "me time." Last week I was sick and Maxi got a little bit of my cold. I didn't change out of sweats for 5 days, nor did I leave the house. Once we both felt better, he told me he would watch her Saturday morning so I could go workout and get a pedicure. It's little, but he never makes me feel guilty for doing those things I did before Maxi. In fact, he encourages me to! He'll tell me to grab dinner with a friend or tell me to go get my hair done. I know that he's just as exhausted as I am and he probably wants to relax when he gets home, yet he still finds pockets of time where I can go do "Katey" things.
He's extremely protective of Maxi and I. I'm a people pleaser and am always the person that thinks, "Oh they didn't respond in a text with an emoji! Are they mad? What did I do wrong? I should schedule lunch to make sure they are okay." Paul is the exact opposite, but in the best way. He always says no to people for us so that we don't get worn out and he doesn't really care. For example, when we had Maxi I told everyone they could come over to see her. He was very worried I wasn't resting enough so he just told his friends they couldn't come for 6 weeks. I kept wondering why they hadn't visited and finally he said, "They can meet her then, you need to sleep now!" I laughed because I honestly thought they just didn't want to meet her, but nope! It was my husband being way over protective. He still says next baby we aren't allowed visitors for 2 weeks…but we will see about that! 😉
He is always finding new ways to make sure I feel loved. Right after Maxi was born, Paul started to send me cards from work to the house. I'd get a card a week on a random day and it was honestly one of my favorite things he had ever done. I was getting accustom to our new routine and learning all of Maxi's cues, and this was just a sweet little break in the day to be reminded of how loved I am.
So now that I've embarrassed my husband silly, let's chat gifts for Father's Day! Men can be so tricky to shop for because they either don't get as excited as gifts as women do, they don't want anything or what they want costs $589,342. Here are a few things that Paul LOVES to receive and I hope it gives you some ideas for your husband or dad, too!

One. My husband can't get enough of Sugarfina candies. He would live off these, coffee and hot cheetos. So healthy, I know! :/
Two. Paul always wants shaving items, and this one seems so nice!
Three. If you want a more custom option for Father's Day, go with a frame from Framebridge. You can frame something of the kids for his office or even his favorite sport's photo. My husband always says he wants this huge Muhammad Ali print framed in a home one day, and I promised him we can definitely do that when we have more space.
Four. If your guy likes to cook, these knives are a perfect masculine and modern accent for the kitchen counter.
Five. Tula. Mizzen & Main. Nordstrom. If you have frequented my blog for any amount of time, you know those are a few of my favorite things. I've talked about Mizzen & Main shirts for years and they are the best! Paul and my dad always fight over who gets one for holidays. One year I got Paul one for Christmas and not my dad and my dad never let me live it down. These don't wrinkle or have to be dry cleaned so they are every guy's dream!
Six. More Sugarfina. I told y'all, he is addicted.
Seven. Paul lives in little hoodies at home when we are just cuddling with Maxi. I got him one for Christmas and then when he was doing the laundry while I was healing from birth it mysteriously shrunk…..sooooo it needs to be replaced. 😉
Eight. My husband also asked for white Nike shoes for Christmas. Then he uses them for yard work?! I've bleached them so many times, that now he is just getting a black pair and we are calling it a day.
Nine. Paul steals my Nike hats [shh! Don't tell him I told you!] so this would be perfect for him.
Ten. Men. Love. Backpacks. This would be perfect for our trip to Colorado.
Eleven. This is the perfect splurge-worthy gift for your dad for the office.