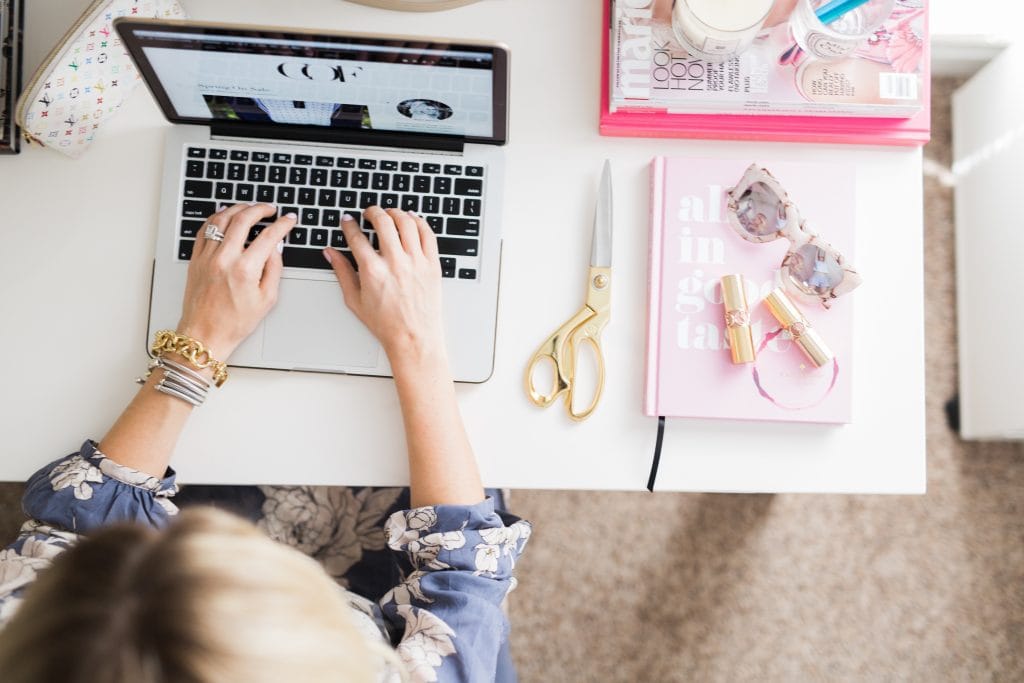 Photography by: Carmen Evans
---
 This is a blog about online shopping and yet, have we really discussed the nitty gritty of purchasing off the world wide web?
First things first, I think shopping is a really personal thing. I prefer to shop online. I joke with Paul that I think stores should have little signs that you can put on your shirt when you walk in:
"In the mood to talk."
"Wanting to avoid conversation like it is the plague."
You see, we all shop for different reasons. Now that I'm a mom, shopping for me is my escape time. It's my "me time" and that's a huge reason I shop online. Sweat pants, ice cream and my laptop, what beats that?! However, other times you need help from a friendly sales associate or you hit it off with the girl testing your foundation and you want to talk her ear off all day. How are sales associates supposed to know?! I feel for them! This is why we need the signs, people. This is why we need the signs.
But I digress…
Now that we know which method of shopping I prefer, I thought I'd share a few tricks for shopping online. In my [almost 4] years of blogging, I've come to learn that online shopping is extremely intimidating for people.
What if it doesn't fit? How will I return it? What if the material is poorly made?
Here are a few tips that I hope alleviate your worries!
Tips for Online Shopping:
Use a Tape Measure: This seems cliché, but you've got to whip out your tape measure. Your sizing guides are there for a reason and can be extremely accurate in helping you decide what size you need! Here's an example from Revolve's site which also helps you understand if it is foreign sizing as well!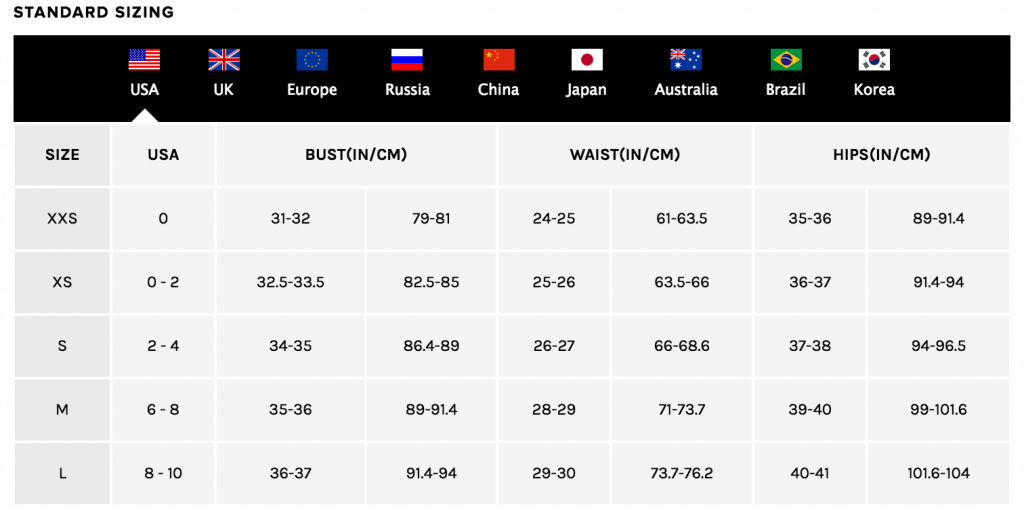 Watch For Foreign Sizing: Lots of my favorite designers are Australian or European, so you want to make sure you watch for that. Nordstrom does a fantastic job with Topshop because they will say what size to get if you are basing off of US sizing. In my personal experience, the brands I need to size up in are French Connection, Topshop & ASOS. Now really pay attention on ASOS' site because some is American sizing and some is UK. You will see when you go to click your size, but that's just a detail to watch for!
Keep a Brand List: Now to bounce off of sizing, I also want to note that sizing is all dependent upon your body type. What I size up in, you may size down in and vice versa. Keep a list in your phone of how specific brands fit you so that you can easily remember when shopping online. For example, I think it's safe to say just about everyone sizes down in Free People because their bohemian sizing can be quite baggy.
Use Fit Predictor: One of my favorite reasons I shop at Revolve is their fit predictor. Say you like this dress featured here and you see that it is Australian sizing [which they have ever so sweetly converted for you], you are probably still a little worried! Click the Fit Predictor button and you can put in your size of a different brand and they will calculate it for you. The fit predictor has never messed up when I have used it!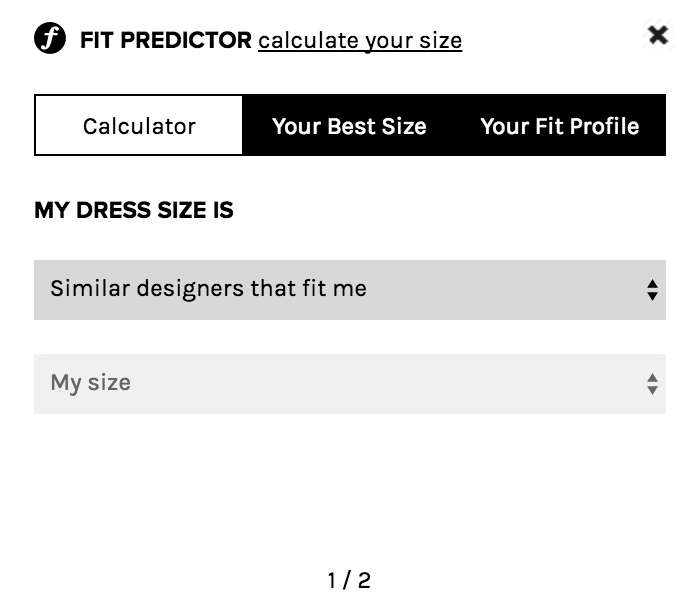 Cheaper in Store, Pricier online: This probably goes against the grain, but I tend to buy pricier items online and save my budget deals for in store! The reason I do so is because an $80 top at one store is probably going to be a great $80 top at another store. There isn't going to be much to complain about in terms of quality and craftsmanship. However, a $20 top can be a different story. For example, I love the Express Barcelona Camis! They are by far my favorite summer tanks and are a great price point. When on sale they can be roughly $20 which can sometimes mean gold and can sometimes mean a Forever 21 top that will dismantle after two meals. I'm far more tempted to buy a $100 top on sale online as opposed to a top on sale for $10. I like to feel more inexpensive items and try them on in store to see if they will fit or hug in awkward spaces.
Compare Measurements to What You Already Own: If you are purchasing a bag online, be sure to check the measurements and compare it to handbags you already own. Gilt is a great flash sale site because they do share what a bag looks like while being carried [see here]. However, many retailers don't take this extra step so you want to make sure you know how the size will be on your body.
Watch Youtube Reviews, be Weary of Makeup: I LOVE Youtube and beauty gurus. I love to take a bath and just watch a channel and de-stress for 15 minutes. But, be very weary of how makeup applies on Youtube. Youtubers have $6,000 cameras, $3,000 lenses, $3,000 lighting equipment. $12,000 later, that $20 lipstick looks a lot more washed out on camera than it does in person. I can't count how many times [or I would kick myself!] I've purchased makeup after watching it on Youtube only to have it arrive in the mail and look 100% different. To me, Youtube is a great place to find reviews of handbags, makeup quality [not necessarily color] and honest reviews of companies. So just be careful with yourself when you watch! Sometimes flat lay photography will give you a much more honest review in terms of coloring.
E-mail customer service: If you receive an item and you don't feel it was described properly or the quality is subpar, don't be afraid to e-mail customer service! Be kind, send photos and chances are you're going to end up better off than you were before. Half the time I've had companies send me a replacement AND a coupon for the next time I shop with the brand.
Pay via Paypal: If credit card safety is your worry, choose to purchase through Paypal whenever possible. I always use Paypal when purchasing through a smaller shop or etsy as I feel more comfortable doing so. This way, the seller never sees your credit card information. Because of their purchase protection, they will fight some of the online shopping battles for you. I also like to use Paypal for online shopping because it's a great way to budget. At the end of the month I can see exactly what I purchased and it makes budgeting go by much more quickly.
Subscribe to Blogs or Bloglovin': This may sound a bit cheeky and like a plug for my site, but it's not. If you want to know sales, sale codes or coupons first subscribe to blogs. If you don't like daily e-mails, get a Bloglovin' account and you can subscribe to your favorite blogs there! This way, you can see one entire newsfeed of your favorite blogs and you're able to find out about sales first. This also allows you to unsubscribe from mass marketing e-mails from larger retailers so you aren't clogging your inbox. Bloglovin' allows you to choose how many e-mails you receive so it helps you stay organized in that department.
Happy shopping!