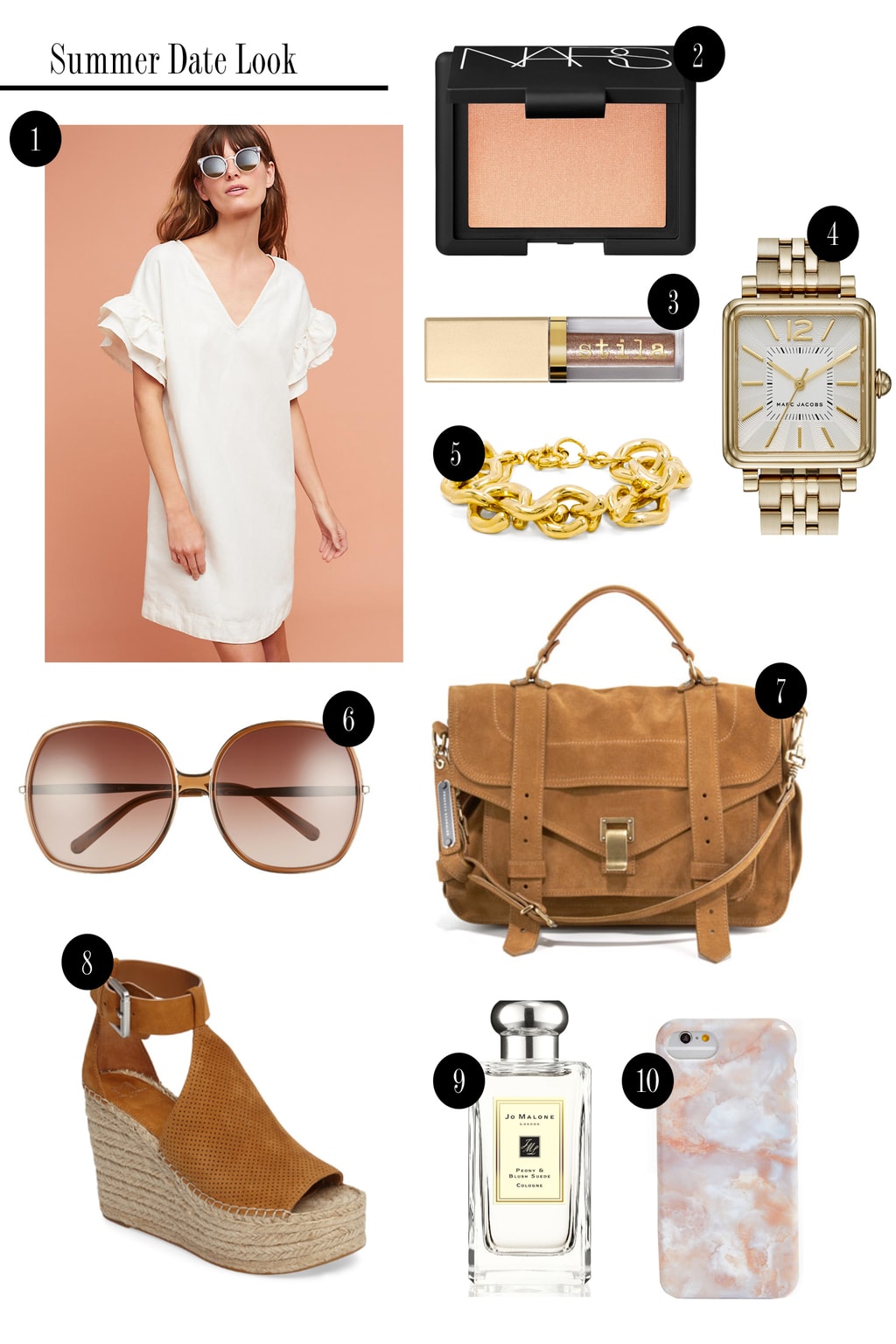 one | two | three [shade: Kitten Karma!] | four | five | six | seven | eight | nine | ten
---
This is a really short little Sunday post but I had to share some items that have been sitting in my shopping cart with you all! Other than #5 [I do own one thing!], all of these items are on my wish list and I realized they would make the perfect date night look. It all started with this bag that has always been on my eye. Suede doesn't have to be packed away for summer, Ken Downing [NM Fashion Director] calls it summer leather and it gives a neutral look a bit more dimension. Granted, it's not the most practical bag for a mama with a diaper bag- but a girl can dream right?!
I also got a little sample of #9  from a recent online purchase and how have I lived without this?! I've been bathing in the stuff so the sample is almost used up and I need to purchase it. I find Jo Malone perfumes to be something you really have to wear a bit to test. They alter so much based on someone's chemistry and each time I sniff in store, I leave with a "meh" feeling. But after wearing this for a week, I love how it reacts and smells like summer.
I hope you're having a great weekend!