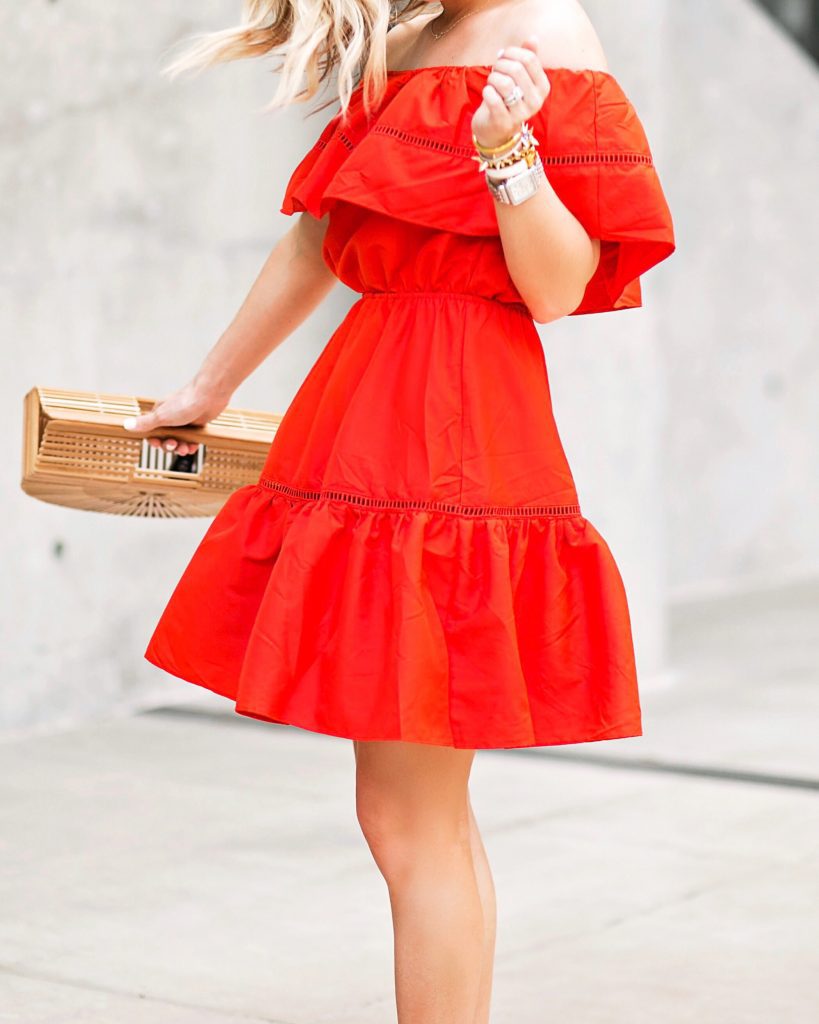 Dress: Buddy Love [c/o], Photography by: Angie Garcia
---
As of this weekend, it really is starting to feel like summer. We spent all of yesterday at the pool and finished the evening with potato salad and the best gluten-free brownies my dad made! On Friday night I got to celebrate one of my sweet friend's birthdays at a local-Dallas favorite, Javier's. If you are ever in Dallas you must go there for date night! The food is great, but the people watching is even better. Just go ahead and give your boyfriend or husband your apologies because y'all aren't going there to have a 2-hour chat. You go to Javier's to people watch and eat fajitas.
One of my favorite things about birthday dinners is how much they inspire me in terms of fashion. That sounds odd to say as a blogger because I should probably have a much better answer as to what has me feeling creative. Forget Fashion Week, I honestly get my biggest source of inspiration from large dinner parties. Anytime you get a group of 20 or so women together you're bound to have a few different items catch your eye. From a girlfriend trying a new hairstyle to a daring pair of earrings, I always leave dinners wanting to recreate looks and scour the internet for the best deals on a trend.
Today I'm sharing a few of the pieces that inspired me from the dinner and I hope you love them as well! Any favorites catch your eye?