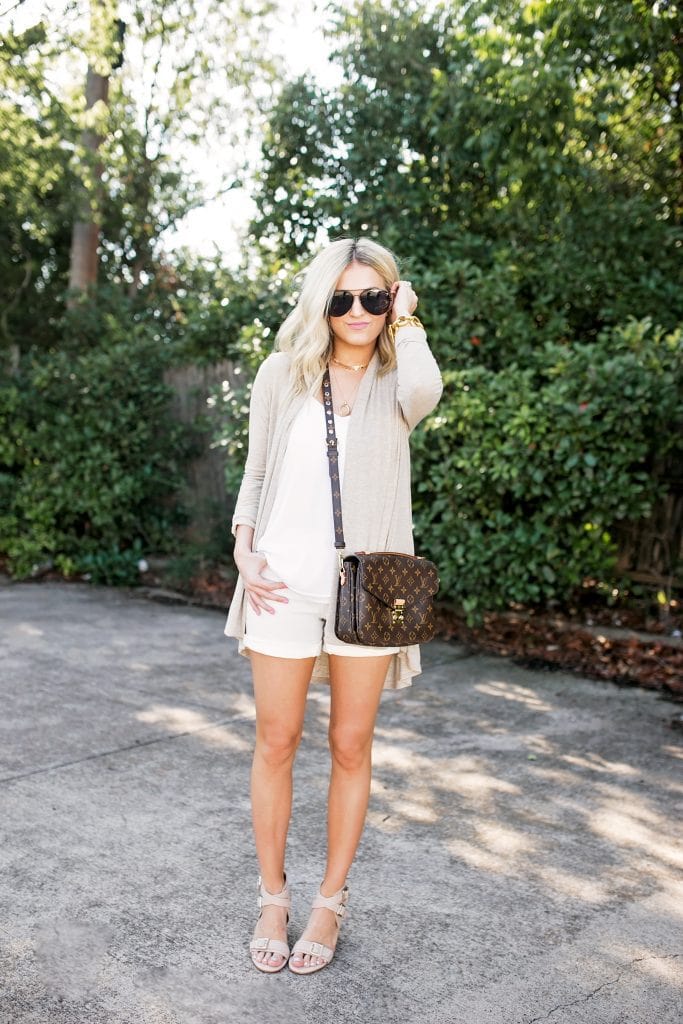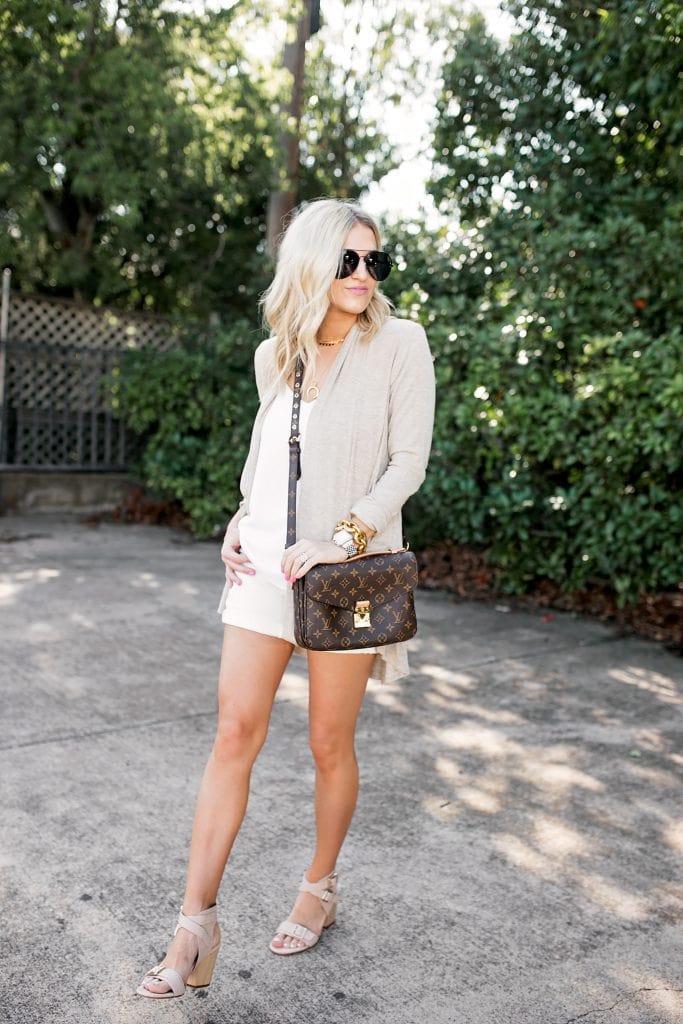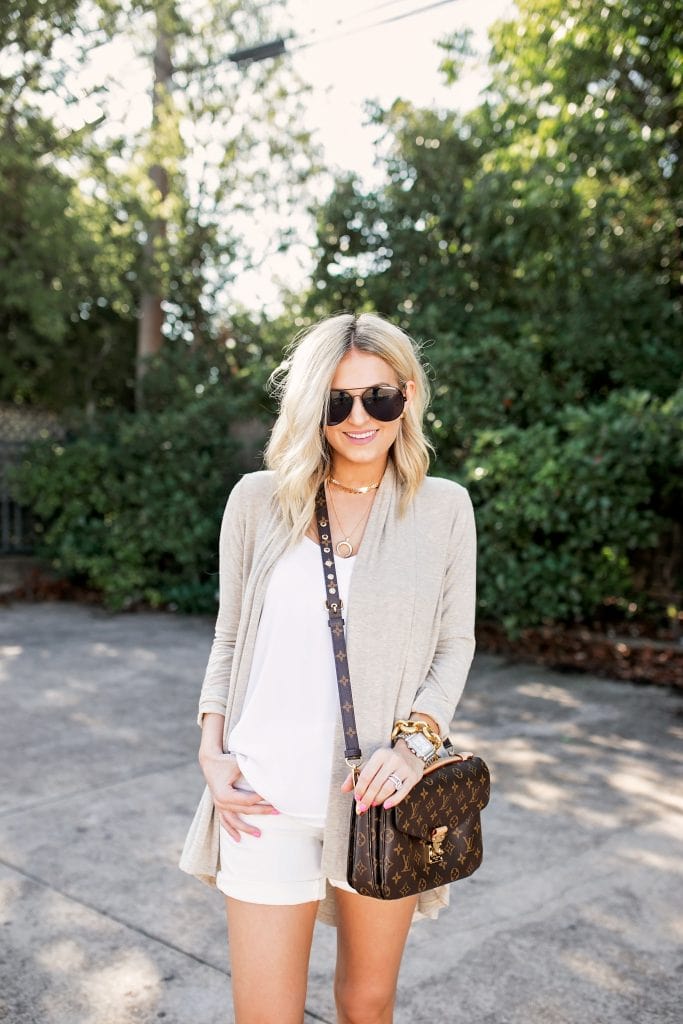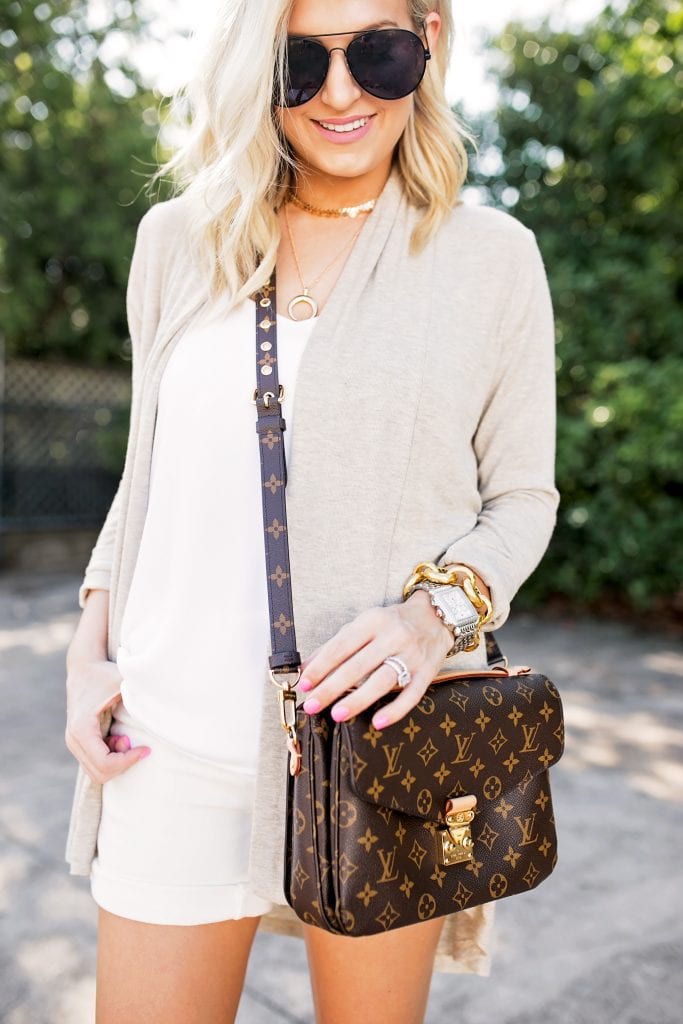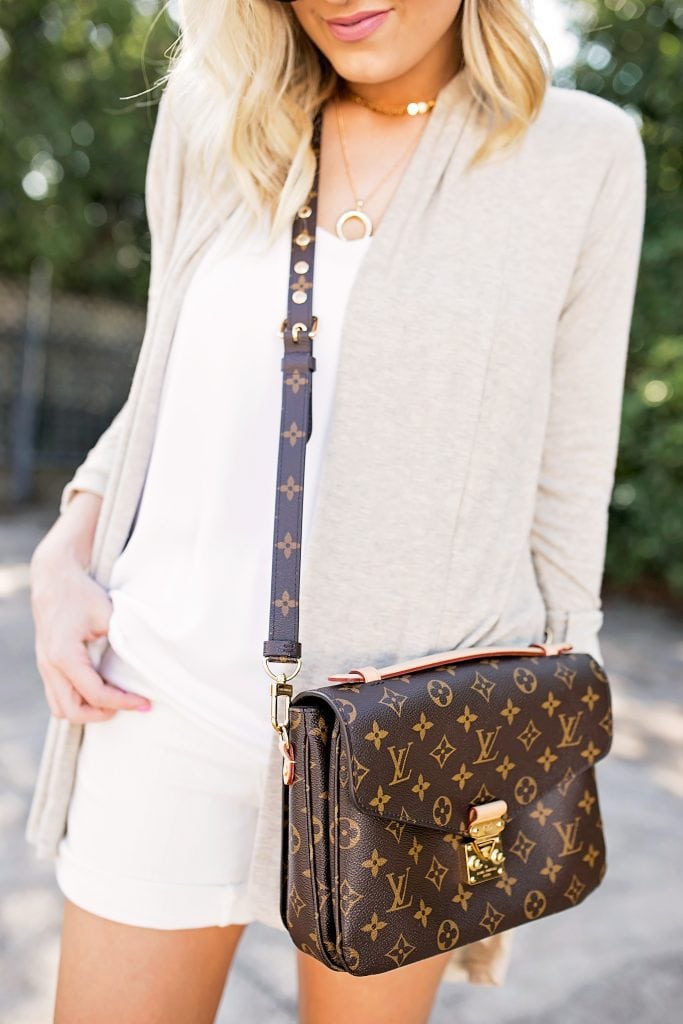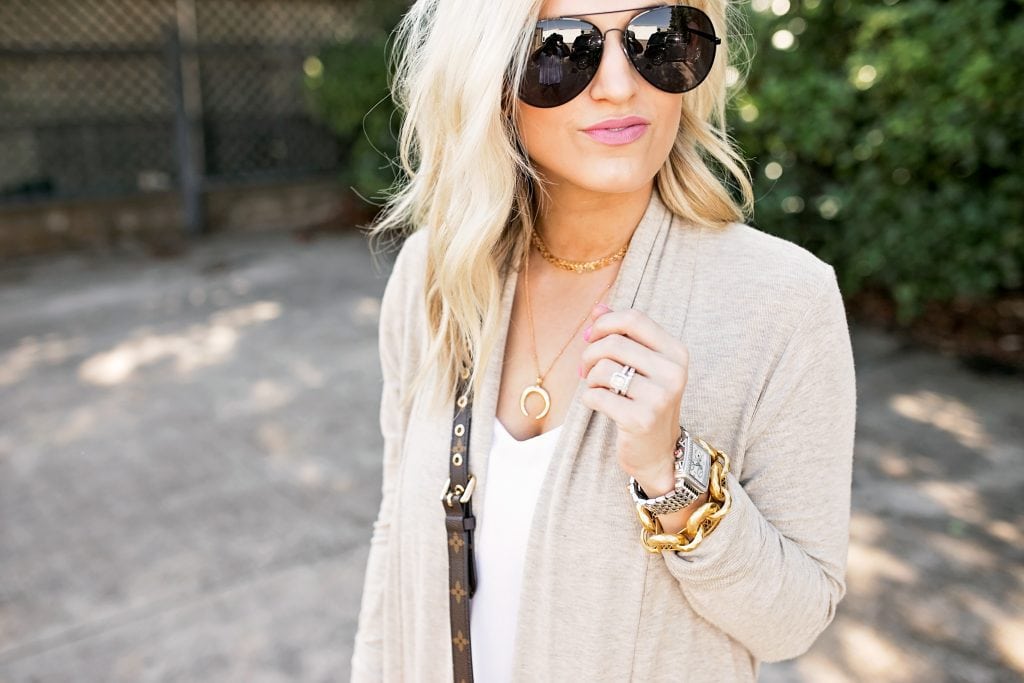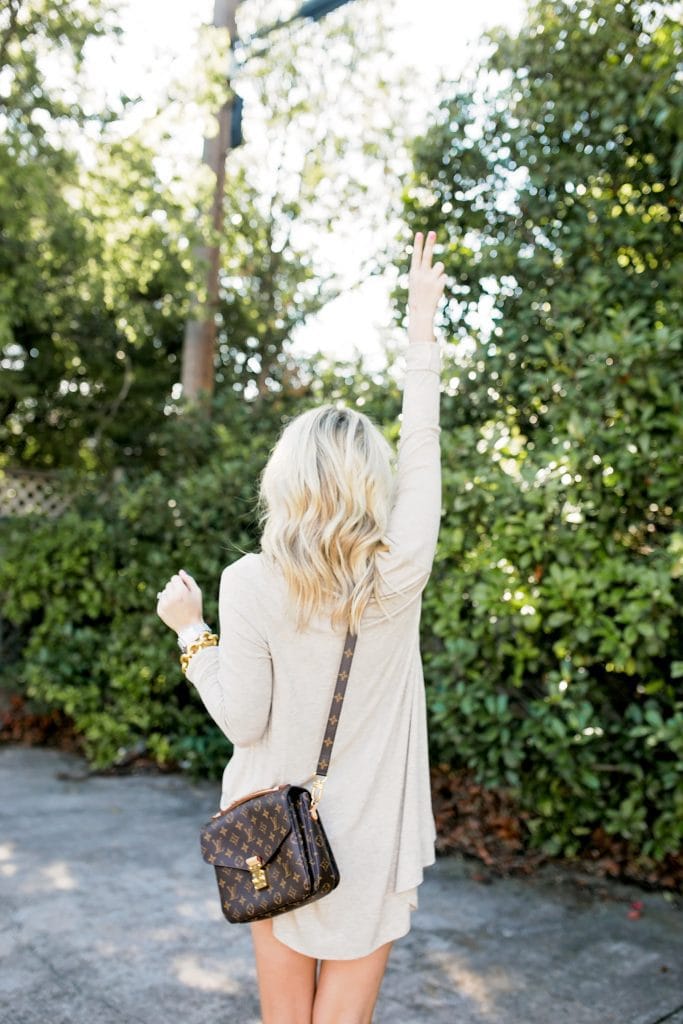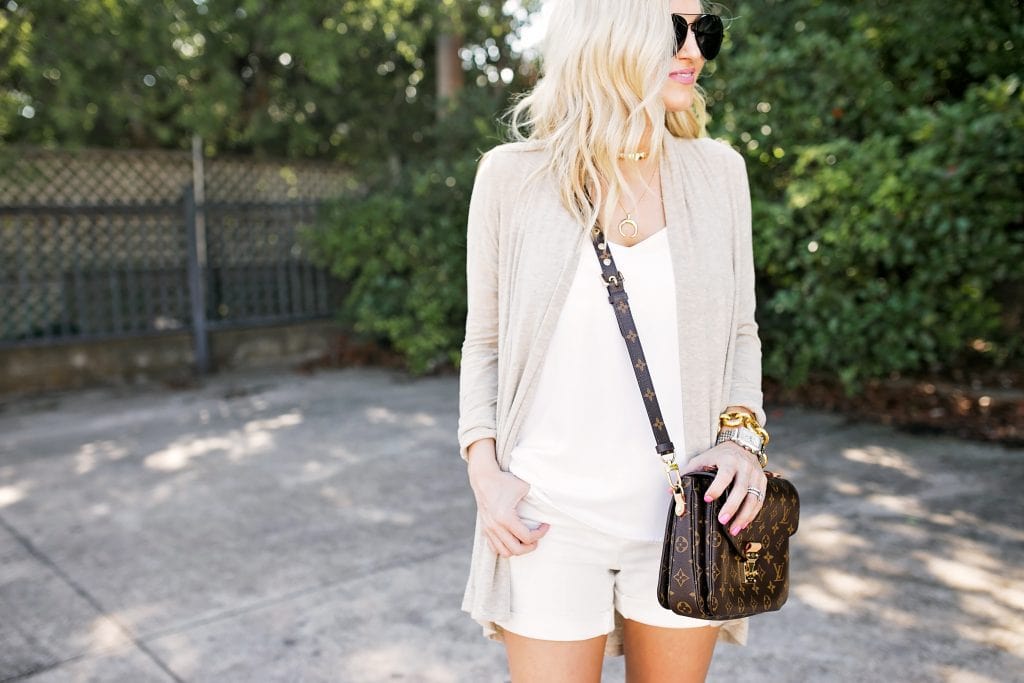 Tank: Old, Similar, Similar | Sweater: Nordstrom, Similar, Love This! | Bag: LV Mettis Pochette,
Similar | Shoes: Nordstrom [c/o] | Necklace: Choker, Moon [c/o] | Sunglasses: Nordstrom | Shorts: Anthropologie | Bracelet: Julie Vos [c/o]
Photography by: Angie Garcia
---
Happy Thursday! Today I thought we could chat travel! There's quite a few mixed opinions on what one should wear to the airport. Some believe you should dress up out of respect to flying, others believe you can wear whatever casual attire your heart desires if you're paying an arm and a leg for a flight. I generally fall in the middle! I rarely travel for work [maybe 2 or 3 times a year!] so I don't head to the airport in my business best. However, I'm past the college age of looking cute in leggings if I'm not working out. Some girls pull it off, me? Not so much! I've shared before I really dress per destination, but I thought I'd share a pretty safe look for many summer travels this season.
One trick for making a casual look more dressy is to go in a monochromatic direction. I paired white shorts with a silky white tank and it automatically looks a bit more polished. I toped it off with a light, oatmeal cardigan that is perfect for a flight- or if you need to nurse on a flight as well! 🙂 Then, I threw on these sandals that have a little heel for dressiness, but are so comfortable. I could walk Disney World in these bad boys. I finished the look with gold jewelry [I'm quite predictable!] and my favorite $14 sunglasses. Easy!
I'd love to know, what do you like to wear to the airport in the summer?!