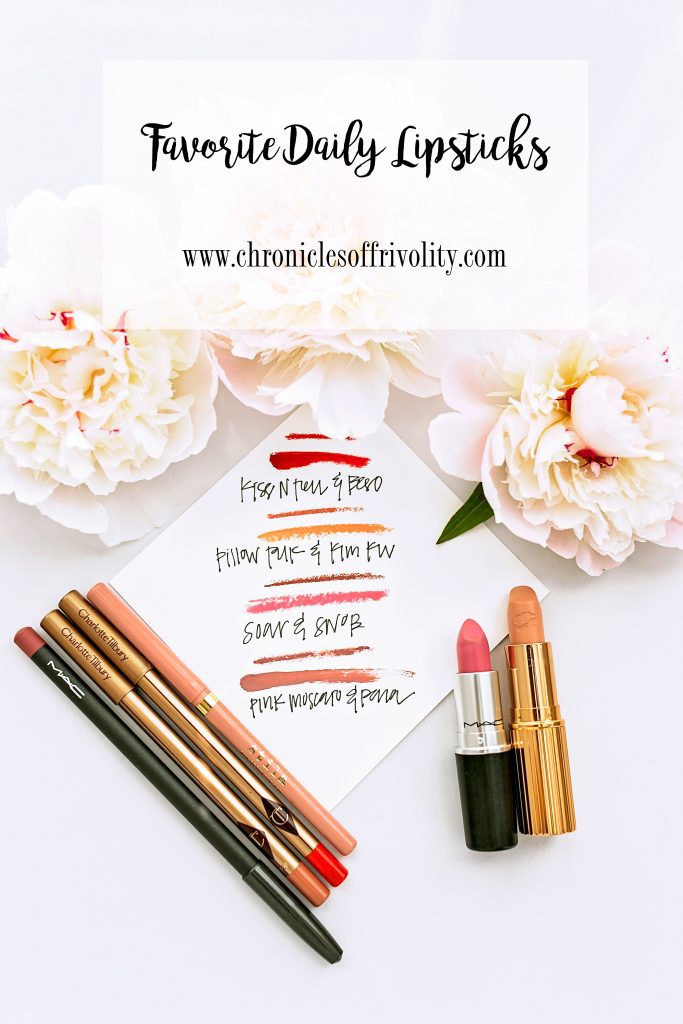 I'm a Snapchat girl and prefer it over IG Stories. I'm slowly doing more IG Stories with requests from readers, but I feel like Snapchat is eating dinner with your boyfriend and IG Stories is comparable to eating dinner with your boyfriend's family for the first time. One is relaxed and comfortable and one is nerve wracking. I know familiar screen names on Snap and don't mind showing my humor and making fun of myself. I'm working on doing IG stories more, but it's a process! 😉
Enough of my Snapchat soapbox, my most common question I receive on Snap is, "What lipstick are you wearing?" I thought I'd do a post to cover the 4 different lipsticks I'm wearing 9 out of 10 times. Unless you see me with a crazy coral shade [which is never] I'm wearing one of these!
Here's the lipstick breakdown: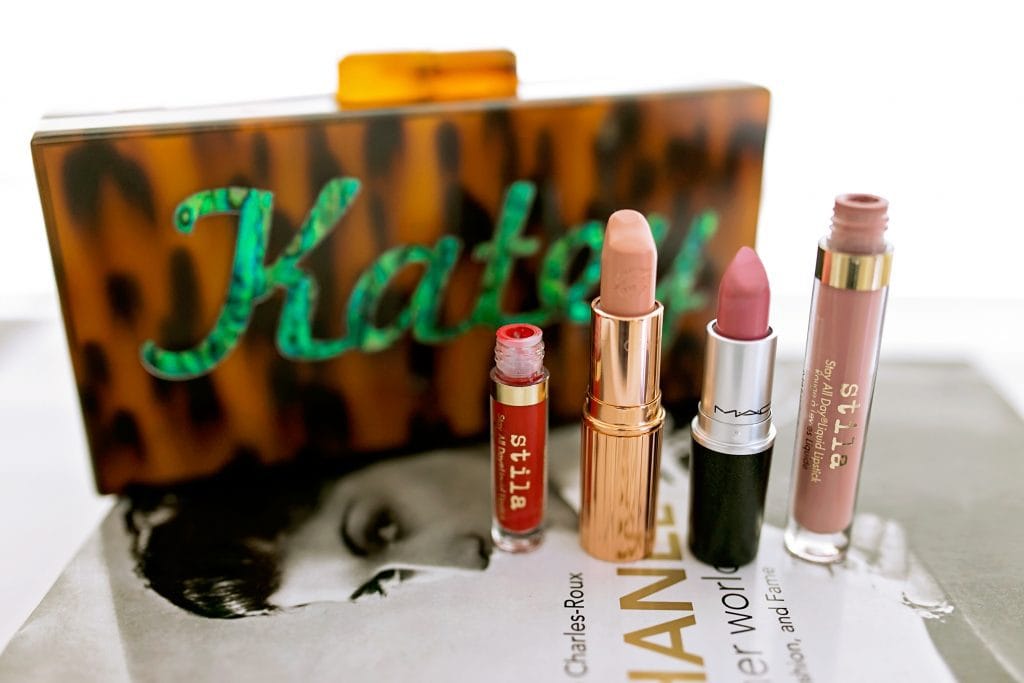 My three favorite lipstick brands are Stila, Charlotte Tilbury and MAC. Stila is my favorite for lip liners and liquid lipsticks, I love CT for moisturizing shades that provide great pigment and MAC is the original love in my makeup bag.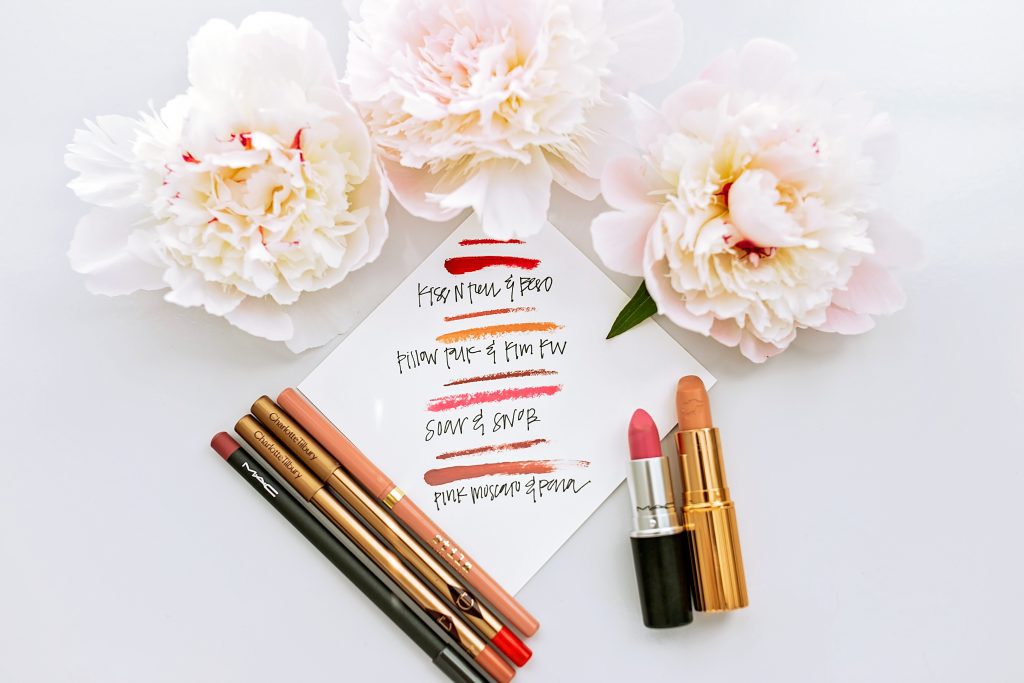 1. Red: Charlotte Tibury Kiss 'N' Tell Liner with Stila Beso Lipstick
2. Nude: Charlotte Tilbury Pillow Talk Liner with Charlotte Tilbury Kim K W Lipstick
3. Pink: MAC Soar Liner with MAC Snob Lipstick
4. Mauve: Stila Pink Moscato Liner with Stila Perla Lipstick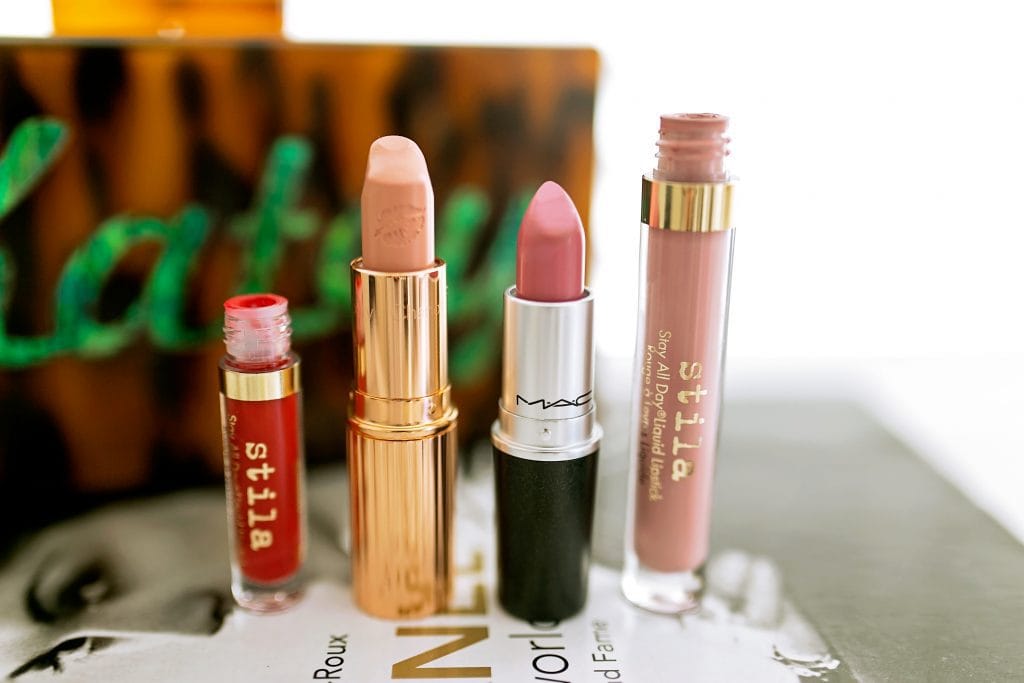 Want to see some examples? Here's some blog posts/IG photos with each lipstick look!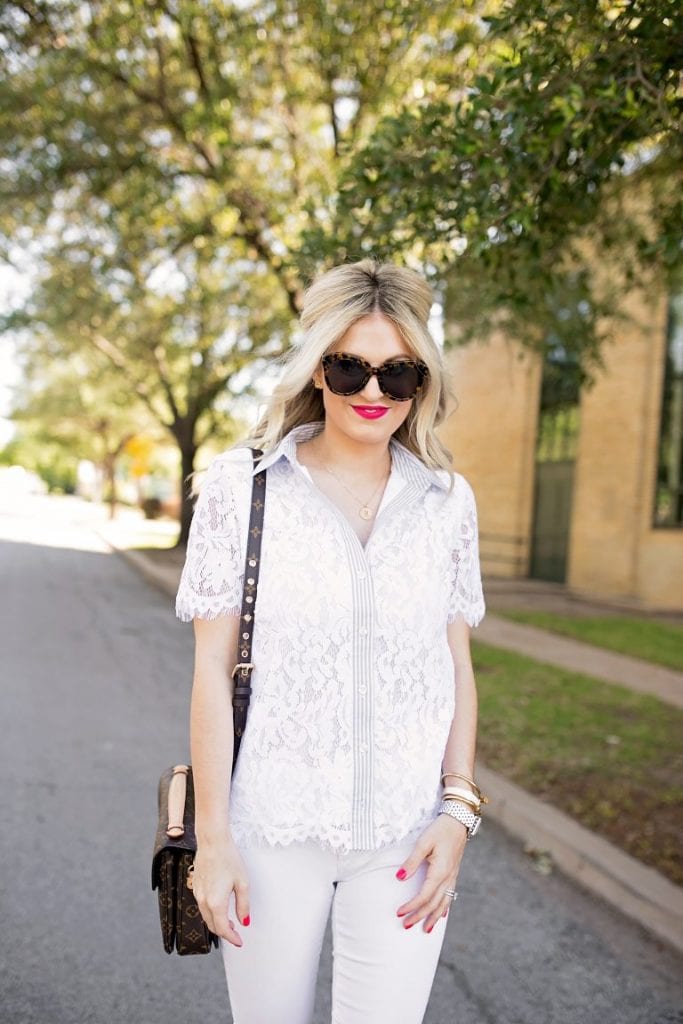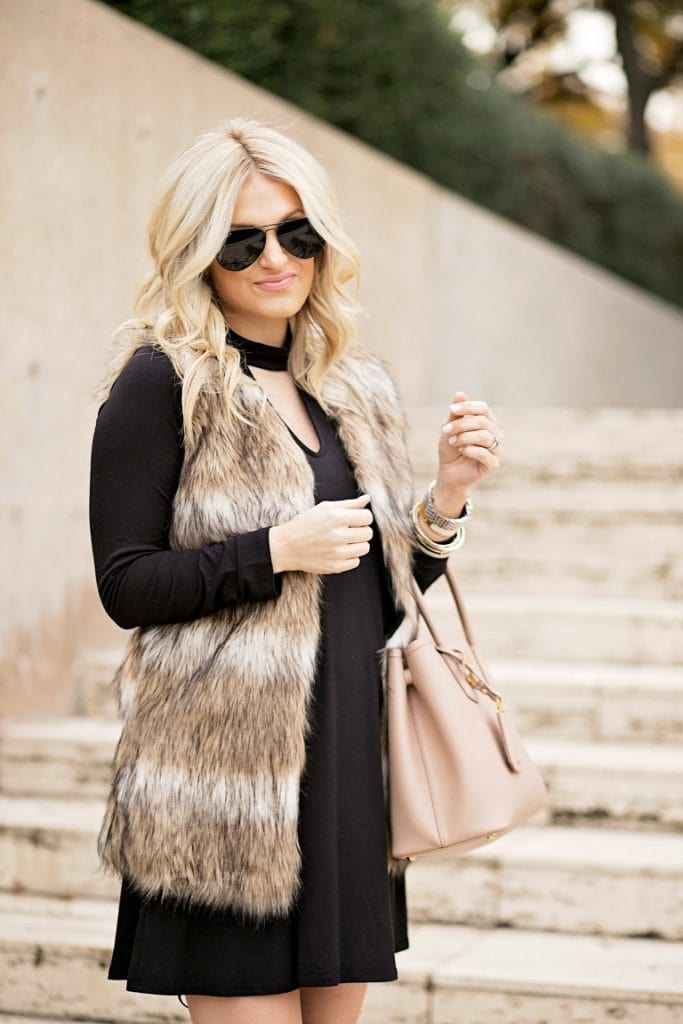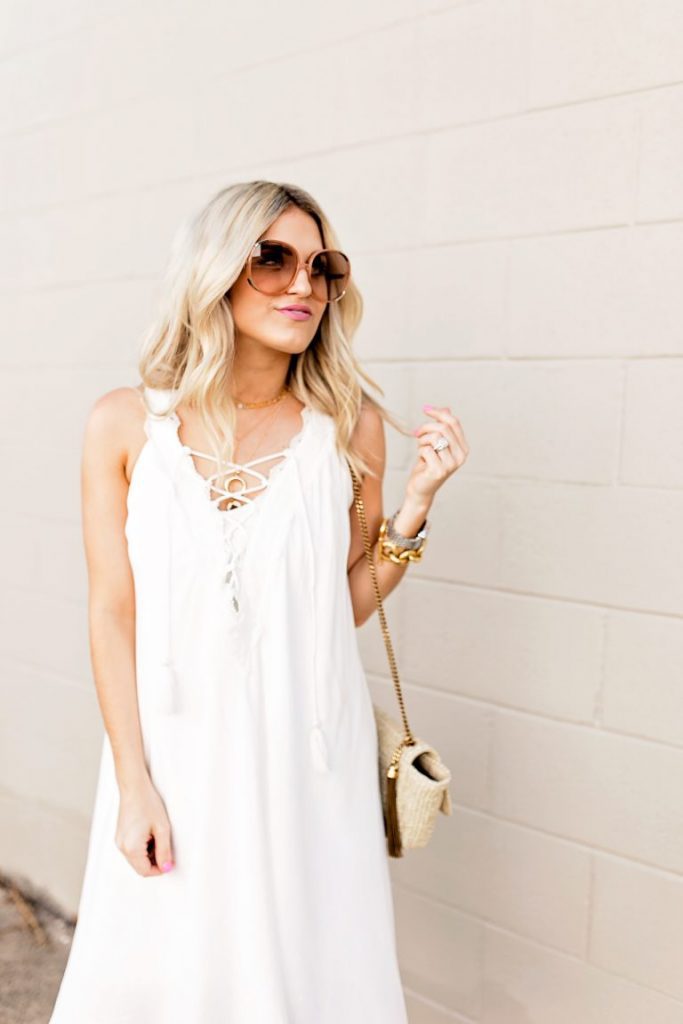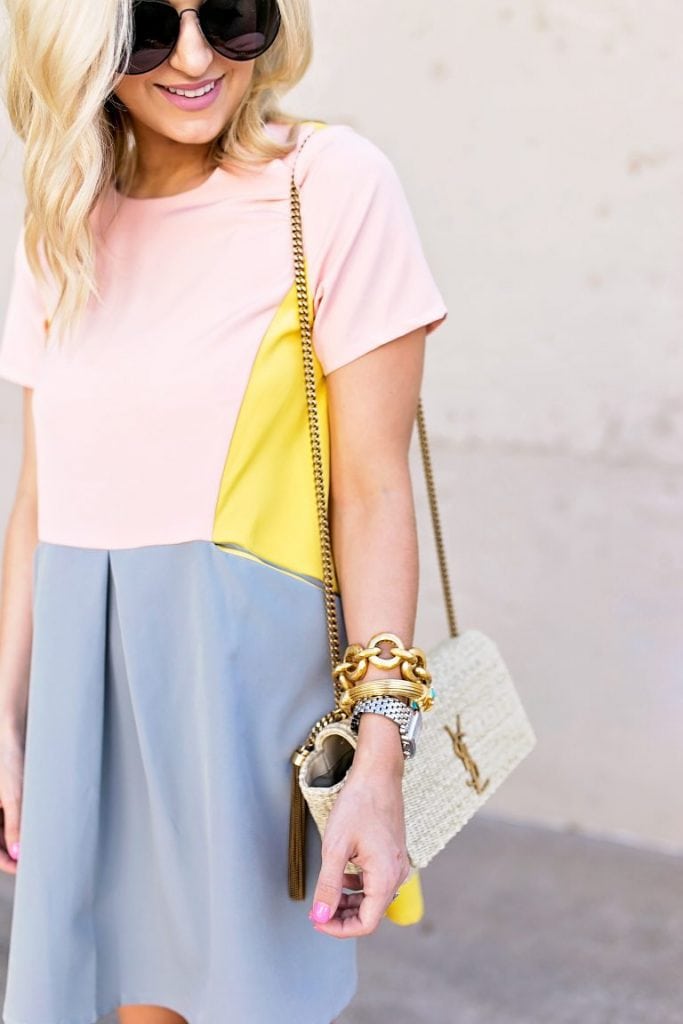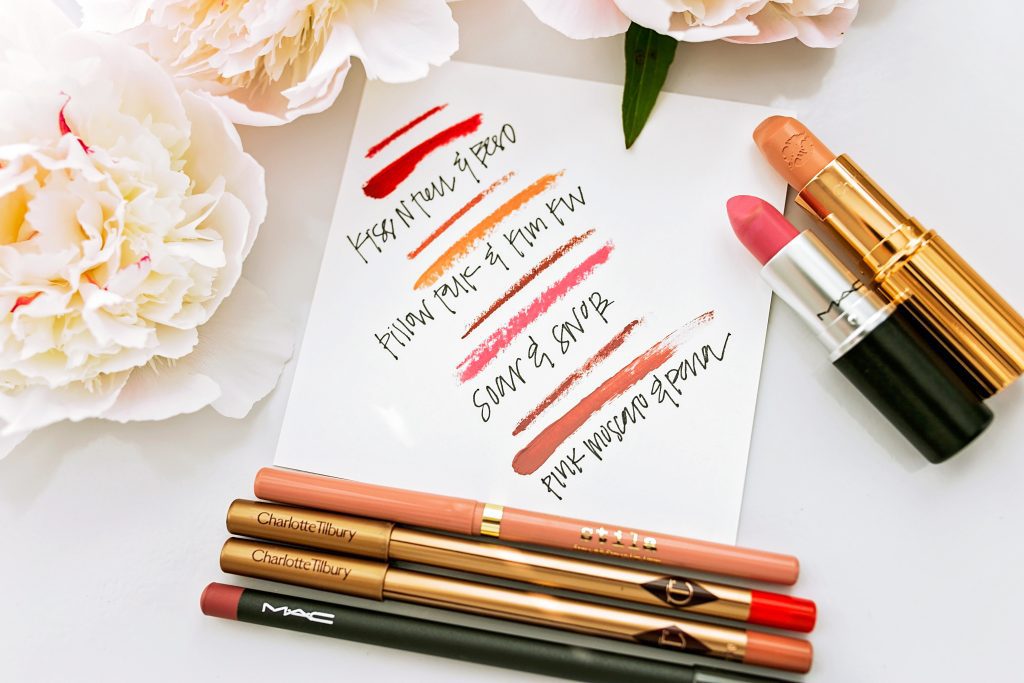 What's your go-to lipstick?!

Photography by: Angie Garcia | Clutch: Moon & Lola [c/o]