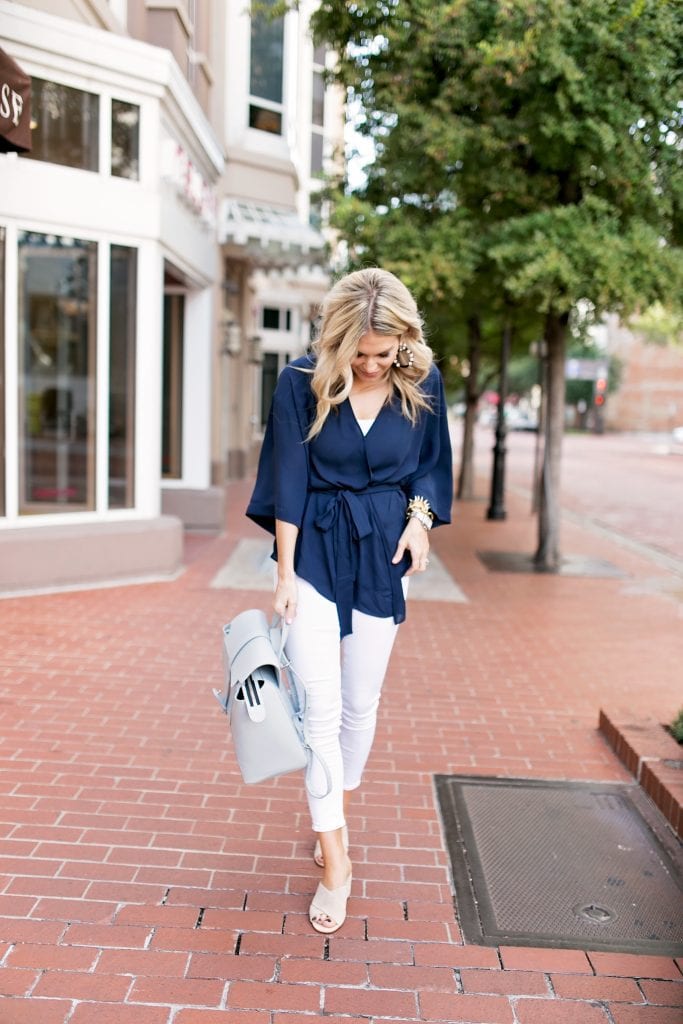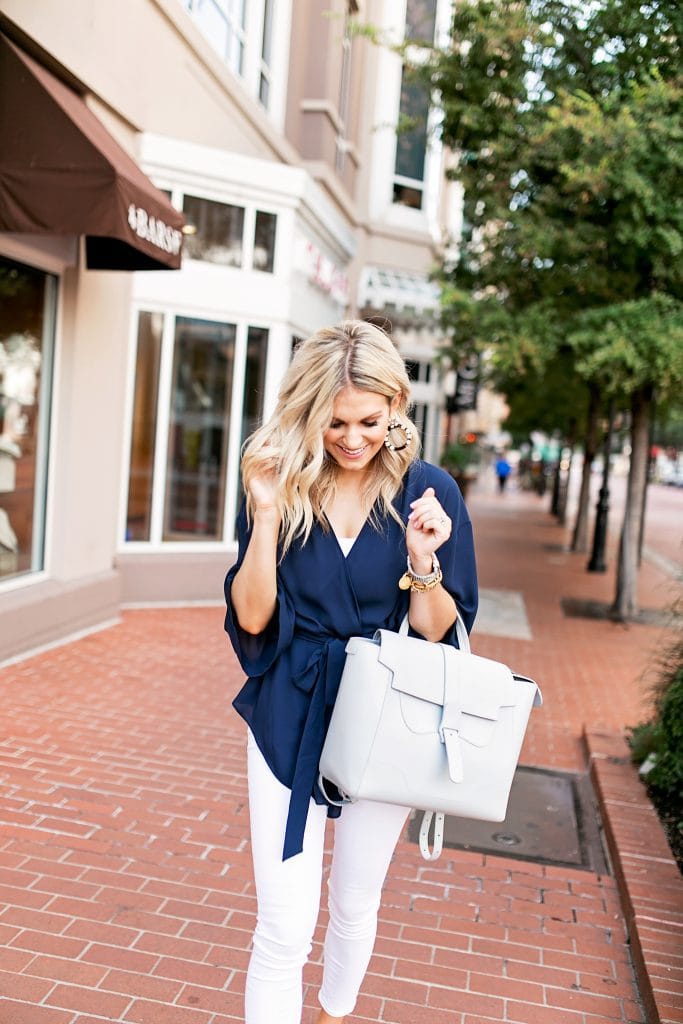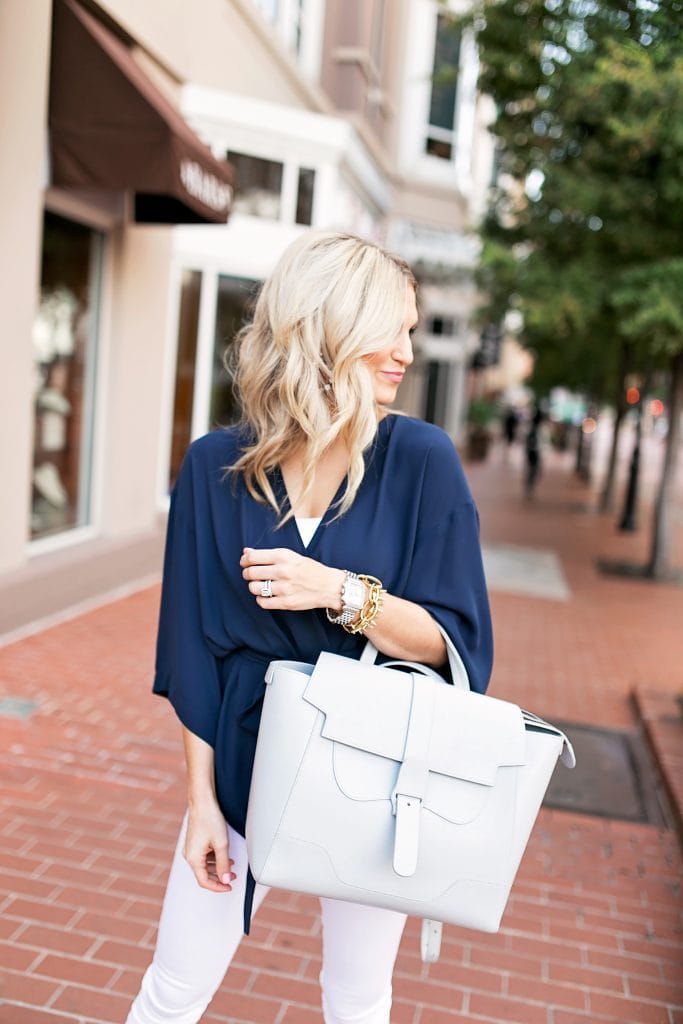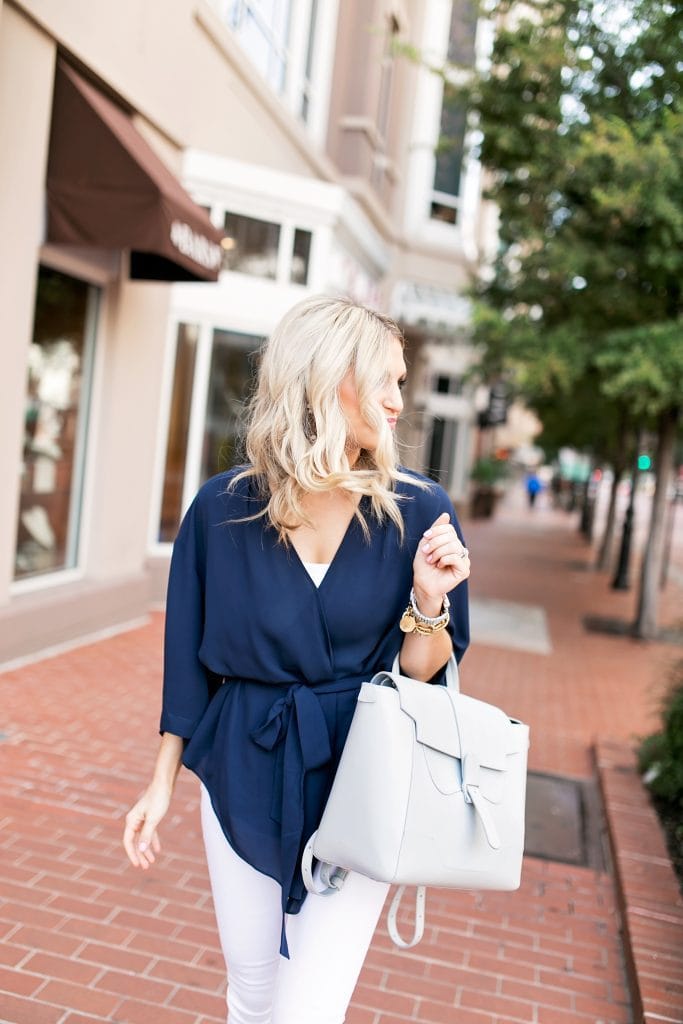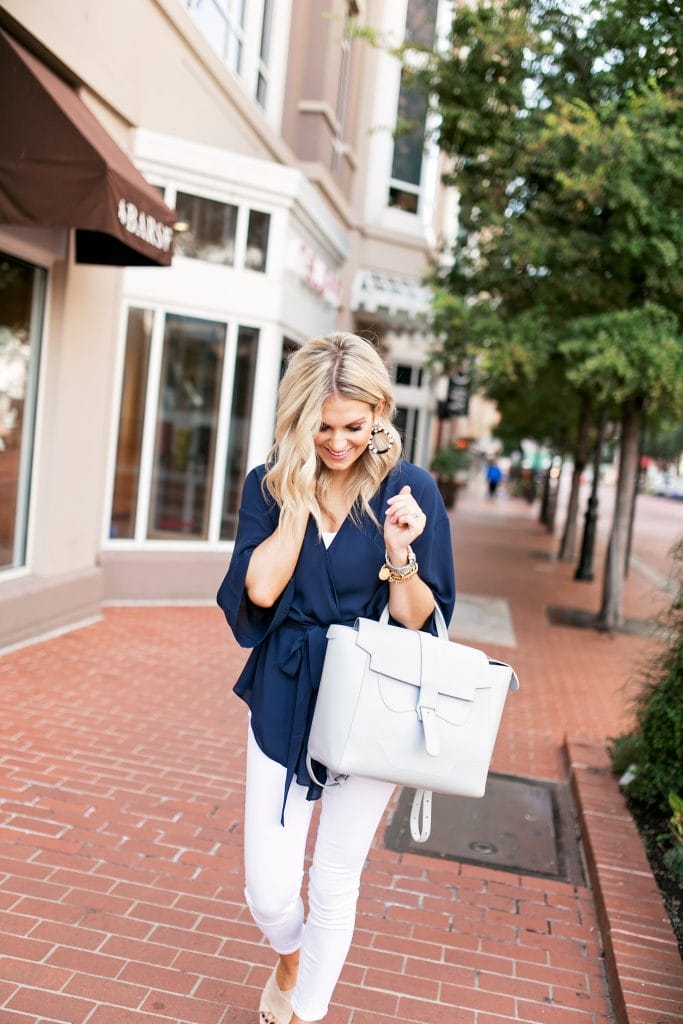 Top: Nordstrom | Jeans: Shopbop | Shoes: Marc Fisher | Bag: Senreve [c/o] | Earrings: J.Crew [old], Similar | Bracelets: Baublebar [c/o] | Lipstick: Creme Cup
Photography by: Angie Garcia
---
Happy Monday! Today is my mama's birthday and I'm thrilled to spend the day celebrating her. She said she wanted today pretty relaxed but requested brunch and Sephora, so that is where we are off to!
Now that I'm a mom, I truly can't put into words how much I appreciate my mom and all she does for our family. I'm the first one to say how blessed I am to work from home and be with my Maxi girl all day. But of course, my job requires meetings and a work trip here or there like most do. Last week I had my first long meeting day since I had her. I probably sound so silly even writing this, but I hadn't been away from her that long yet and it was an emotional milestone. I was anxious about the day and cried on the way to a meeting. [I know, I know! But it was the first time and I know it's hard for all mamas their first time gone for longer than a few hours!] My mom was so sweet about it! She sent me photos all day and then when I got home that evening she gave me a phone case from Shutterfly with Maxi's photo on it. She said I needed it for my meetings so I could just look down and see her face. Is that not so thoughtful?! I know that is such a small example of my mom's kindness, but I had to share today in honor of her birthday.
But speaking of work meetings, let's talk workwear! While many fields are formal business attire, a lot of fields are so casual you can seamlessly blend your workwear with your weekend wear. I purchased this navy top from the Nordstrom Anniversary Sale and thought it fit just that! I can pair this with a skirt or ankle pants for work and white jeans with flats for the weekend. I just paired my favorite $12 cami underneath it. This top has sold out a few times, but they just restocked so hopefully you can snag a size left if you are a fan!
If you need a few workwear options that can also be worn outside of work, here are my top 10 picks from the sale!
Did you pick up any workwear with the sale?!