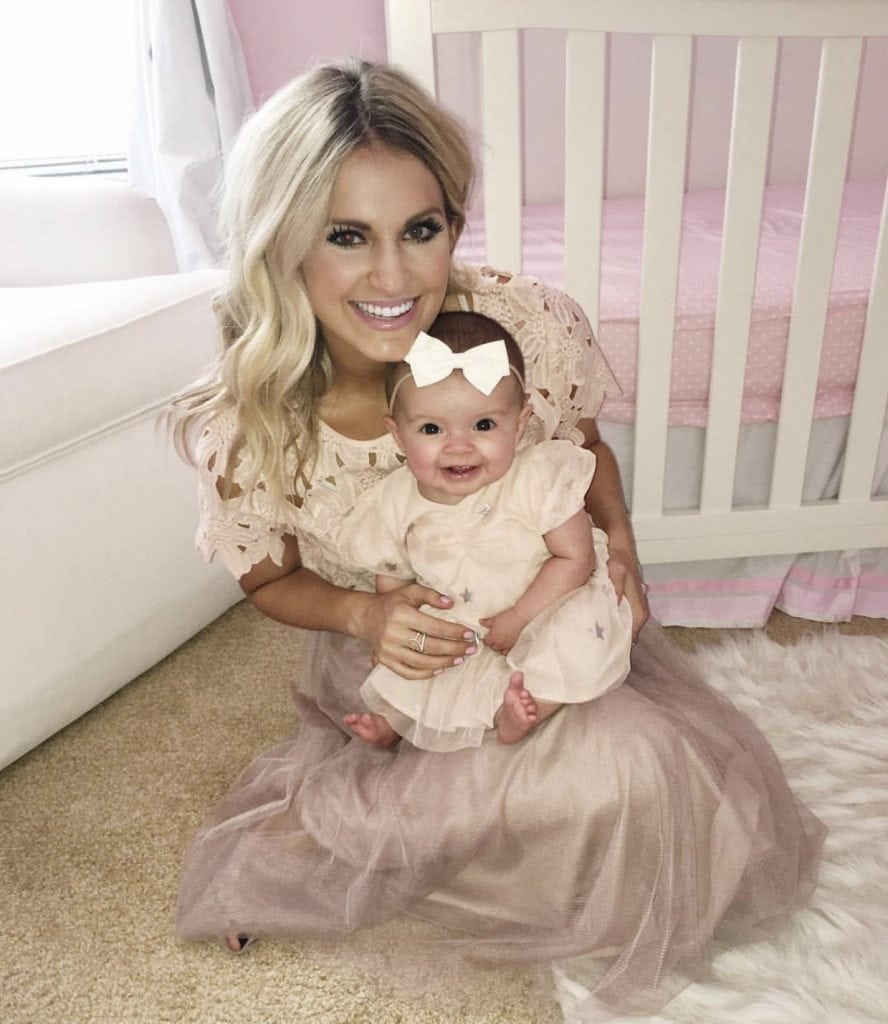 Currently writing this post with a dog asleep on my feet and a baby asleep on my chest. I haven't done a photo roundup in a bit so I thought I'd cover one today so we could chat about the summer. August and September are still 100 degrees in Texas so it never really feels like you have this big end to summer. You just keep going to the pool until one day you realize, "Well…I guess I could technically start wearing booties because it IS October after all!" However, we are headed to Palm Beach at the end of the month so I'm really excited to top off Summer with a fun trip. I was actually ordering Maxi and I a few matching Lilly Pulitzer outfits for the trip because that's a necessity for a PB trip with baby.
I love this little photo of Maxi and I in her new nursery. She has adjusted so well to the move, which gives me encouragement for our final move this fall. I was chatting with my best friend Emily about our next move. She has a toddler and then a baby on the way. We were talking about "when" you take the pacifier as all moms have such different experiences. She goes, "Honestly, you just need to take it when you finally move. Make it all bad at once. You won't live with your mom, so no one can hold Maxi while you shower. You will be living in boxes and not know where anything is. Maxi will be in a new space. Just do it all at once and hate your life." haha! I died laughing as she was being facetious, but honestly she DOES have a point. #ButSeriouslyNotDoingThat
This photo was a snap from a shoot we did and I'll be honest, I stole this outfit from my sister. Maxi's outfit is Stella McCartney and my top is Gianni Binni. However, my sister said it's from 2 years ago or something and who knows if that is even accurate. Sadly, I couldn't find it online!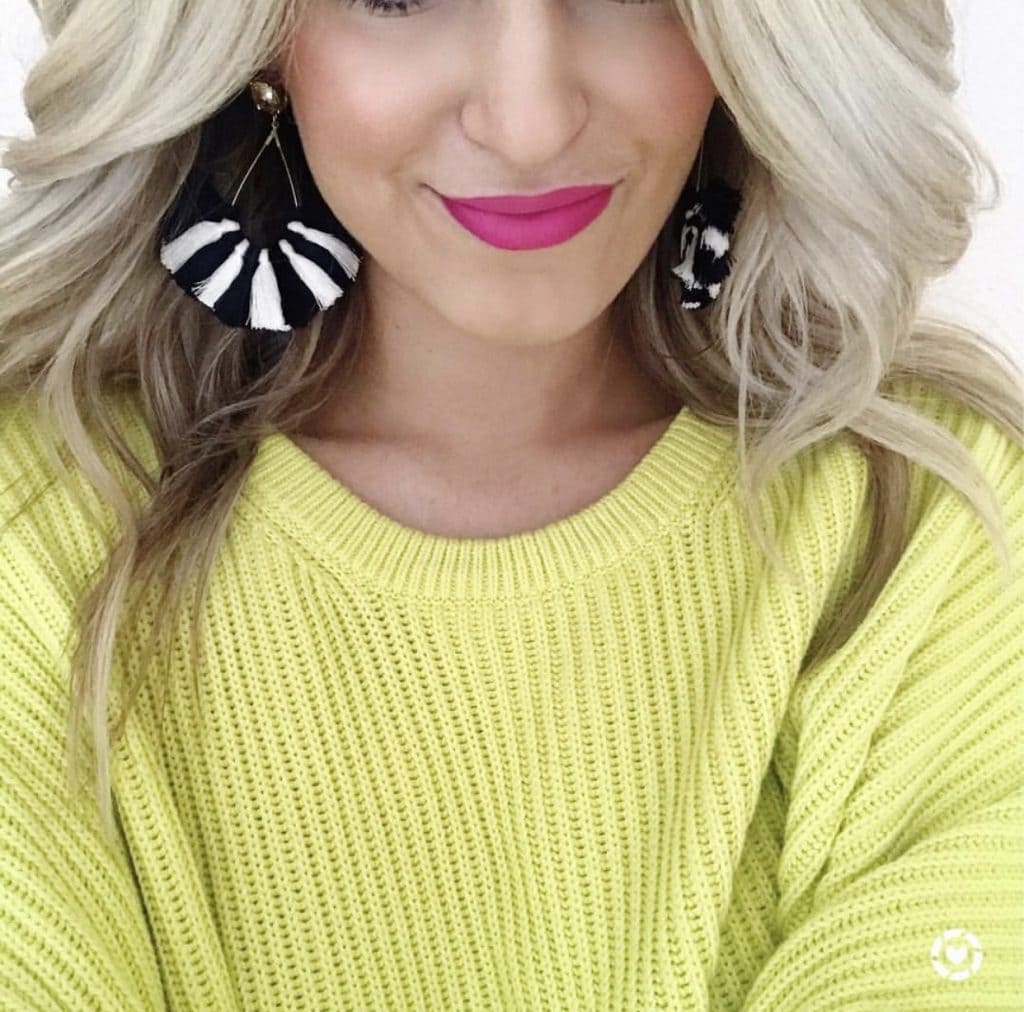 Lipstick: Bella | Top: Free People | Earrings: The Styled Collection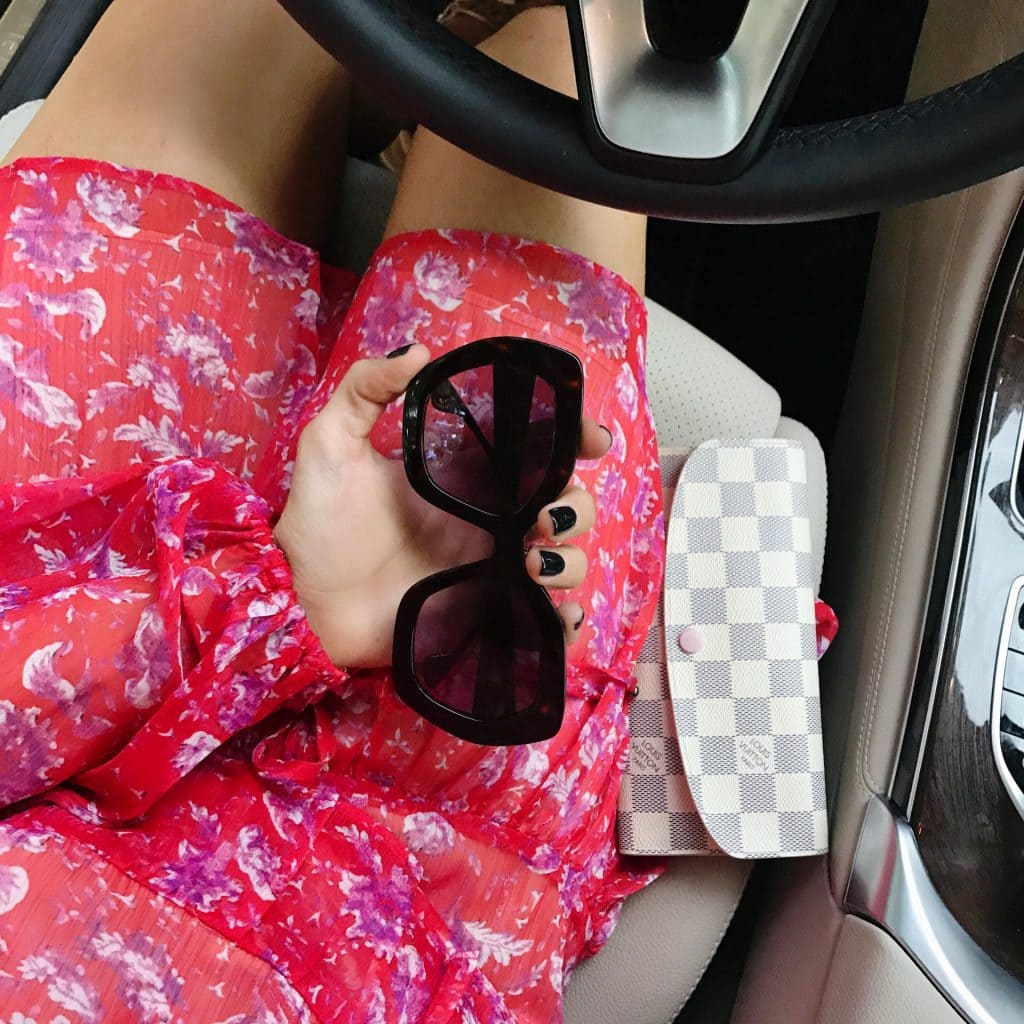 Dress: Adelyn Rae, Long Version | Sunglasses: Alice & Olivia [I have looked everywhere online and I can't find these exact ones online, but I got them in store at Nordstrom] | Shoes: Nordstrom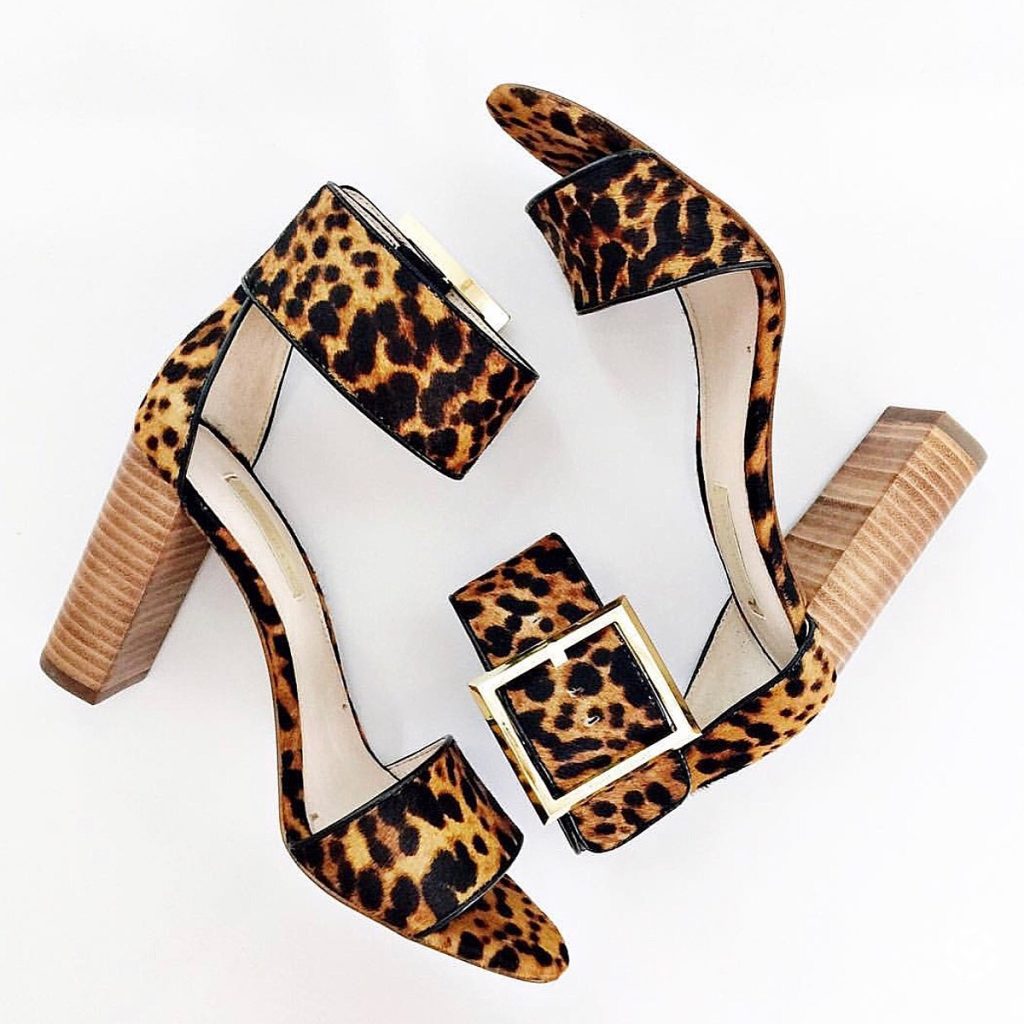 Shoes: Old and sold out SO fast last year, but I found a wonderful similar option here!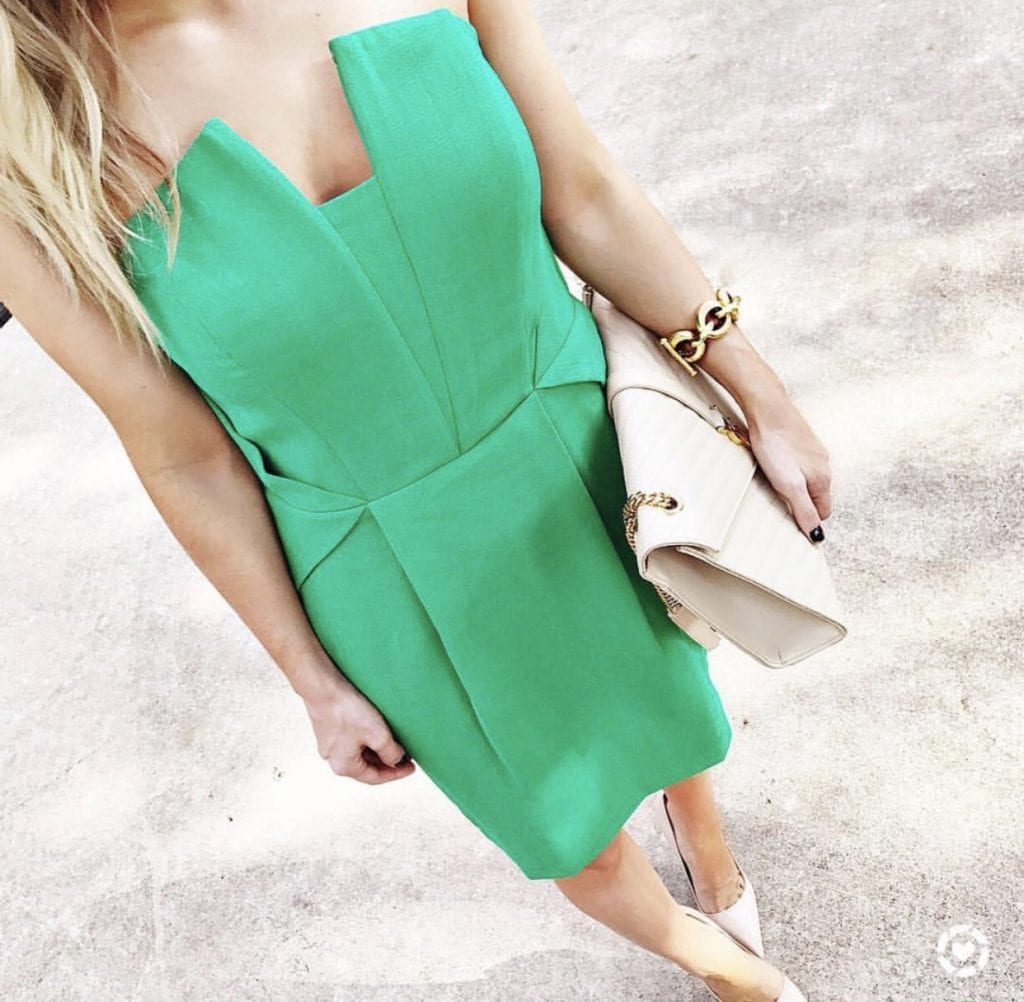 Dress: Nordstrom [TTS], wore this bra with it | Shoes: Kate Spade, Similar  | Bag: YSL | Bracelet: Julie Vos [c/o], Similar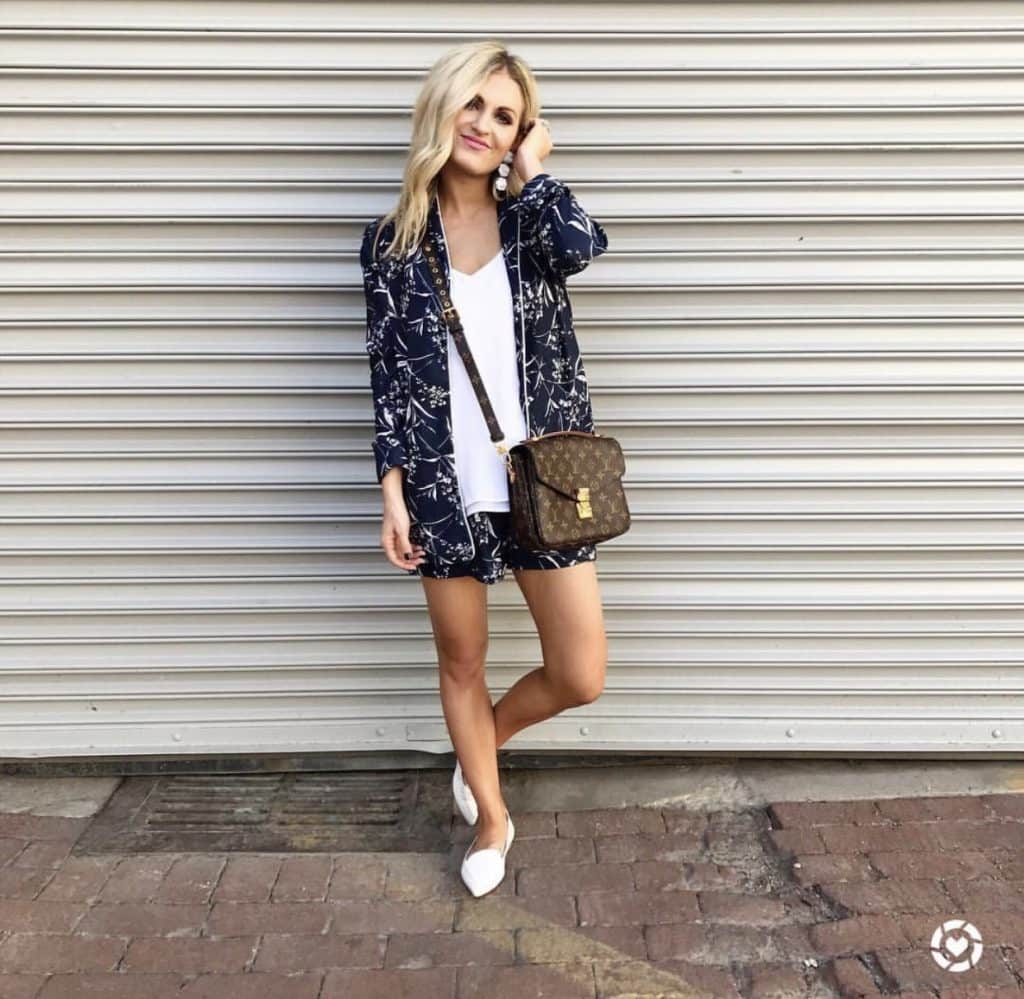 Jacket: Nordstrom | Shorts: Nordstrom | Shoes: M.Gemi | Tank: Similar | Earrings: J.Crew | Lipstick: Vegas Volt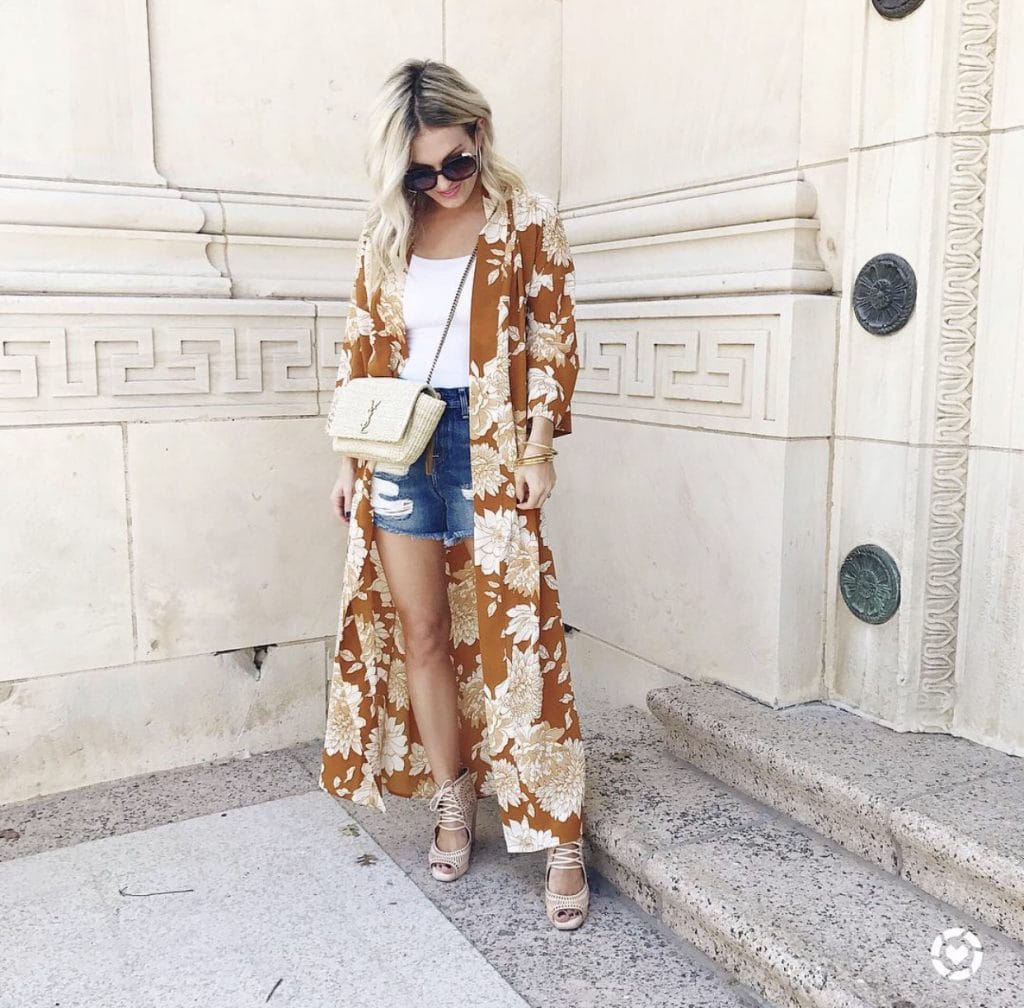 Tank: BP | Shoes: Jeffrey Campbell | Kimono: Nordstrom [runs large] | Bag: YSL | Shorts: Old, Similar | Sunglasses: Chloe [shade: brown]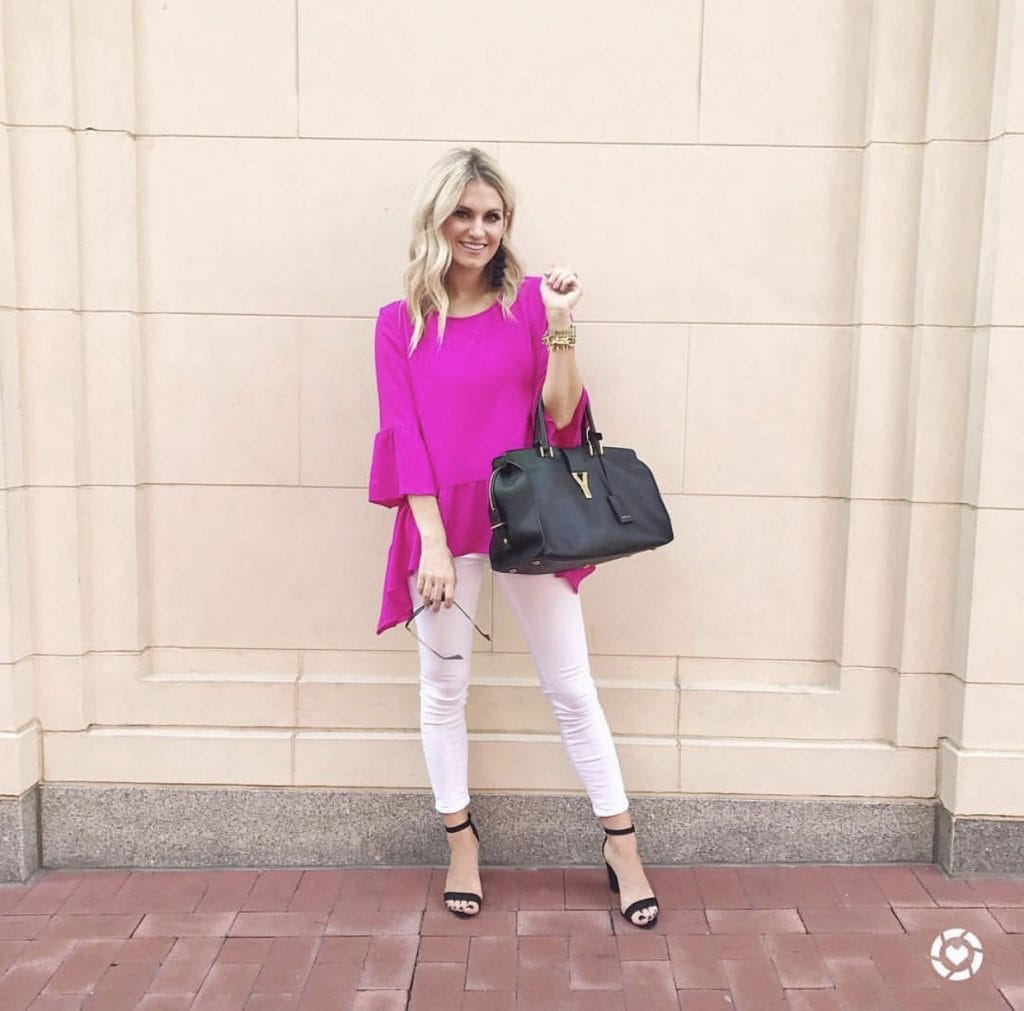 Top: Nordstrom | Jeans: Shopbop | Shoes: Schutz, Similar | Earrings: Baublebar [c/o] | Earrings: Prada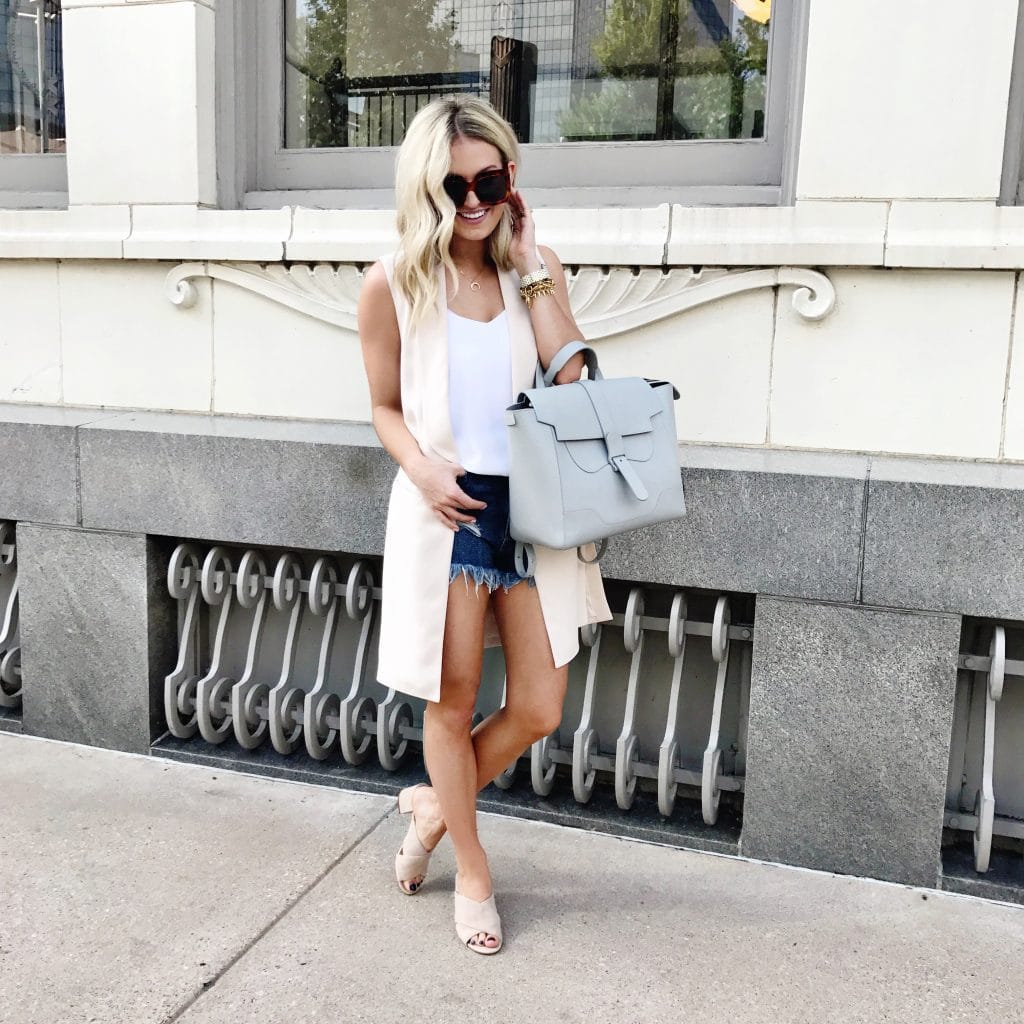 Shorts: Old, Similar | Shoes: Nordstrom | Vest: Club Monaco | Tank: Similar | Bag: Senreve [c/o] | Necklace: Similar | Sunglasses: Gucci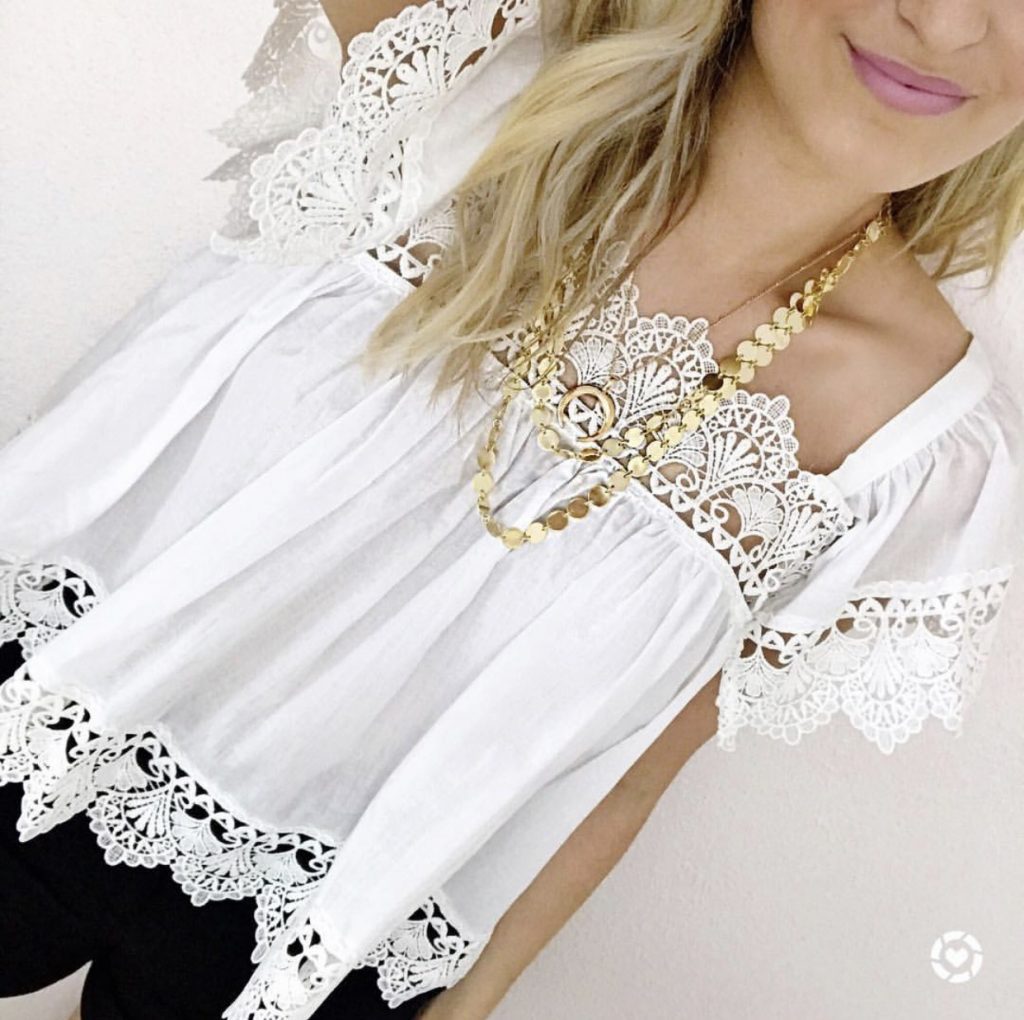 Top: Here | Moon Necklace: The Styled Collection [c/o] | Disc Necklace: Neiman Marcus [not available online] | Shorts: J.Crew  | Lipstick: Perla
Later This Month:
I'll be sharing the gifts I gave my bridesmaids and my favorite options to gift yours!
Maxi's nursery at my mom's house will be up!
I get a lot of requests to share my parents' patio decor, so I'll have that for you with my go-to summer sangria
Talking about 15 flats that can take you into fall
I'll be sure to include our trip to Palm Beach and where we eat/shop/play/stay!
THE wedding guest dress every girl needs in her wardrobe
I'll also share how I organize my essential oils
Thank you so much for reading and for all your support! I hope you have a wonderful week!