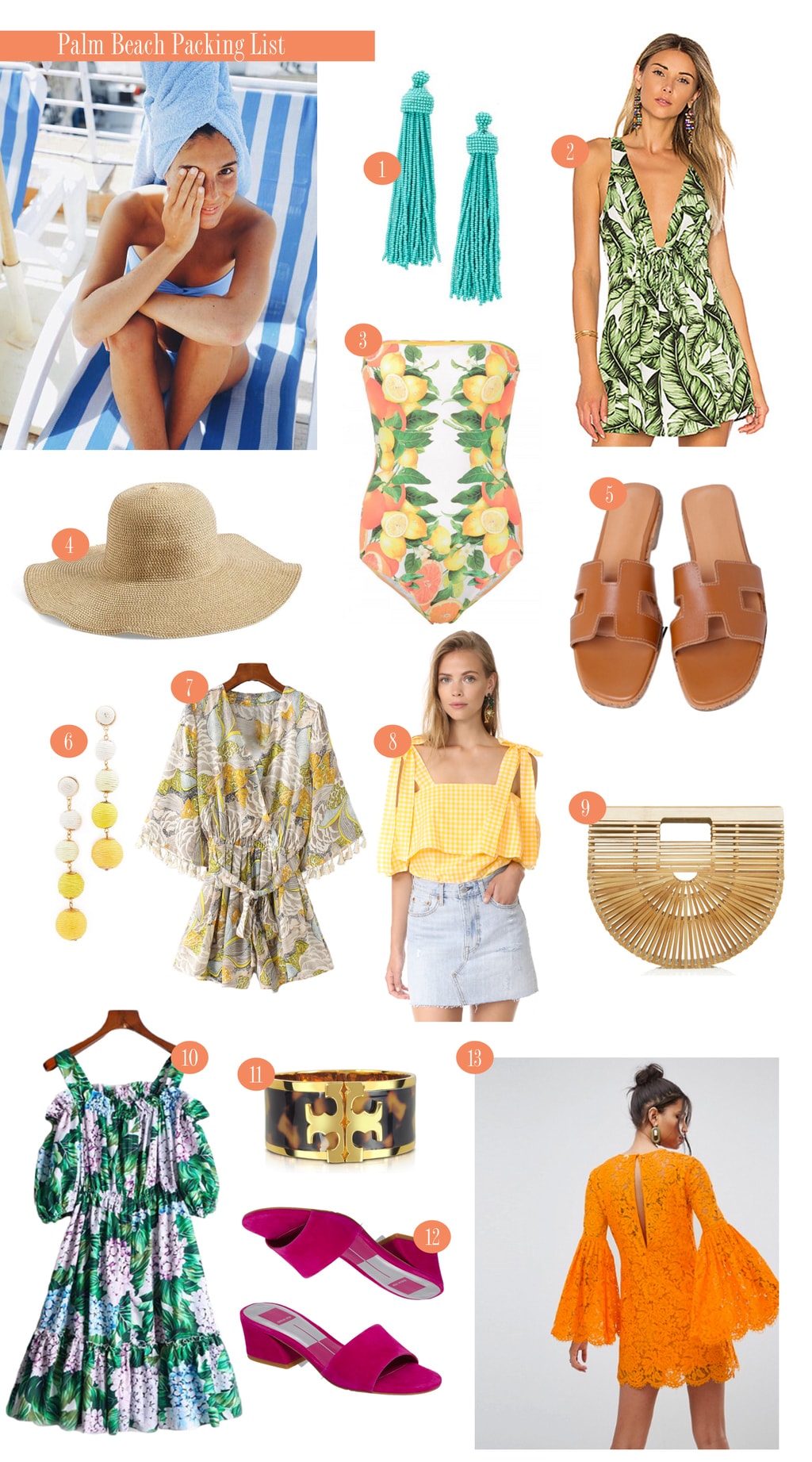 one | two | three | four | five [went up 1 size!] | six | seven | eight | nine | ten | eleven | twelve | thirteen
---
I'll let you in on a secret. SOMETIMES I enjoy planning for a trip more than I even enjoy the trip. In fact, I find myself in that situation quite often in life. I love planning and scheduling more so than most. I'll start by researching local spots, shopping Pinterest and asking girlfriends what they wore. Thankfully, one of my friends is a travel writer so I annoy the heck out of text her kindly and always ask for do's and don'ts!
This Palm Beach trip next week has been no exception. Palm Beach has been on my travel list for AGES and while we aren't necessarily going in season, I'm still thrilled. Paul had some vacation time with work this next week so it just ended up working out perfectly. I love Palm Beach decor, interiors and style. Bring on the accessories and colorful prints, my friends.
One sweet reader [check out her Youtube here!] is a Palm Beach local and e-mailed me all the spots to see so I'll definitely review our trip and share the gems she told me about. I actually used to watch Stephanie's Youtube channel long before she ever reached out to me. She does videos on organization and is a girl after my own heart. I could truly watch her videos over and over- and do so while I get ready in the morning. Anyways, one day she e-mailed me asking about coming to Dallas. She is a fan of a local interior designer and was coming to Texas to head to her store. Funny story, the interior designer is Paul's best friend's mom and how we met! We met at her house and a few years later…well you have this! Not sure if that was an easy connection to follow or not, but I love how this little blogging community is all connected.
Back to the packing! Once I research imagery for vacations and reach out to friends, I love to do a bit of online window shopping. Today I thought I'd share some pieces I've ordered and items that are in my cart for the trip. Have you been to Palm Beach?! If so, what did you pack?
Lastly, we move my sweet sister to college today! She'll only be an hour away but it's still never the same once you go to college. Despite our age difference, we've always been incredibly close. In fact, when I went to college she wouldn't sleep upstairs for 2 weeks! She slept on the couch downstairs hoping I'd come home. Isn't it funny that I'll be so sad she is leaving now?! AND I live at home in the middle of our move! haha. Oh how the roles reverse in life. We were going through her closet yesterday to finalize all of our packing and I might have grabbed quite a few of my clothes. I got to take back a yellow J.Crew cashmere sweater circa 2012. Back when J.Crew wasn't hurting. And they didn't have vanity sizing. The good old days.
So hopefully there aren't too many tears today. I kept asking her last night if she was sad and she just looked at me blankly saying, "Why would I be sad?" It's so funny how at 18 you just can't wait to leave! Then you move away or get your dream career or become a mom [some symbolic event in life] and you're like, "Okay mom I need you in my life 24/7 please & thank you!"