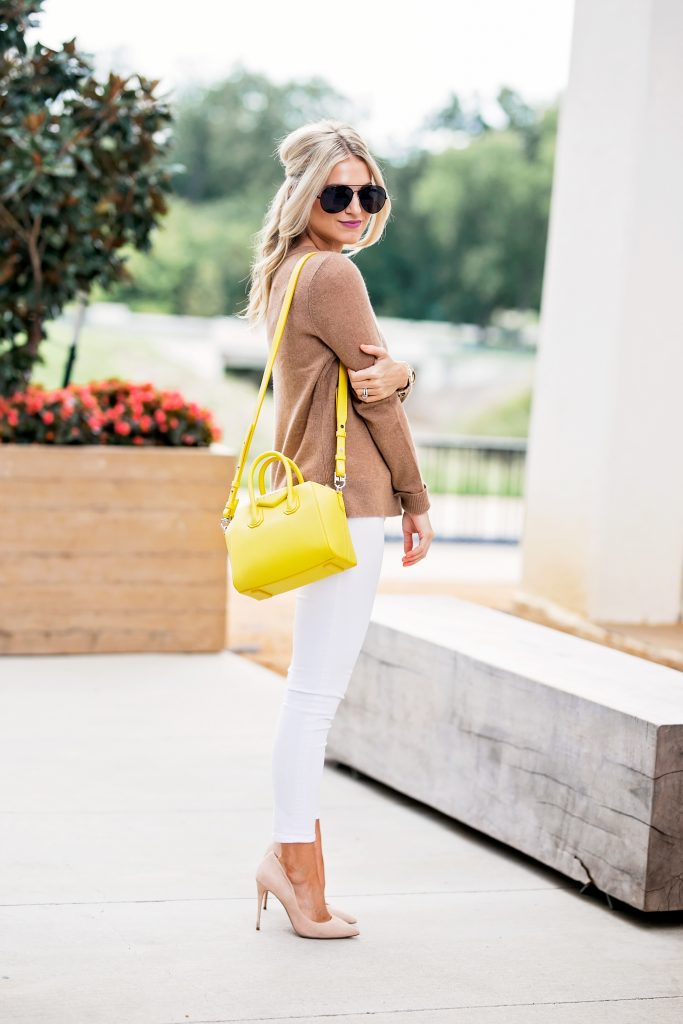 Sweater: Halogen | Jeans: Frame | Shoes: Steve Madden [went up half a size!] | Bag: Givenchy Mini, Dupe | Sunglasses: BP [$14!] | Lipstick: Baci | Watch: March Jacobs
Photography by: Angie Garcia
---
Labor Day is sneaking up on us and each morning I get dressed is a reminder. I'll start to reach for a black v-neck and stop myself, realizing I should probably throw on a summer top before I can't. I know come Labor Day I'll be dressing a bit more transitional. While, I don't believe in strict rules with dressing [yes, you can wear white after Labor Day] I do try to dress seasonally. If I didn't stick to that approach I'd wear shorts here year round and it would be quite boring for me!
So let's talk fall dressing and transitional wardrobes. What are some pieces you can purchase in August and slowly weave into your looks as you wait for pumpkin-flavored everything to return? I've made a little checklist with a few Nordstrom favorites for you! Now, I'll be sharing a huge post on fall trends that will go more in-depth but hopefully this little list gets you started on the right track. I always suggest taking the next few weeks dissecting your closet before you look to seasonal trends. Try on all your denim, see what fits and what doesn't! Make your way to your tailor if anything needs to be altered and don't just hang on to a shirt because you *think* you like it. Donate your items and then dive into the trends!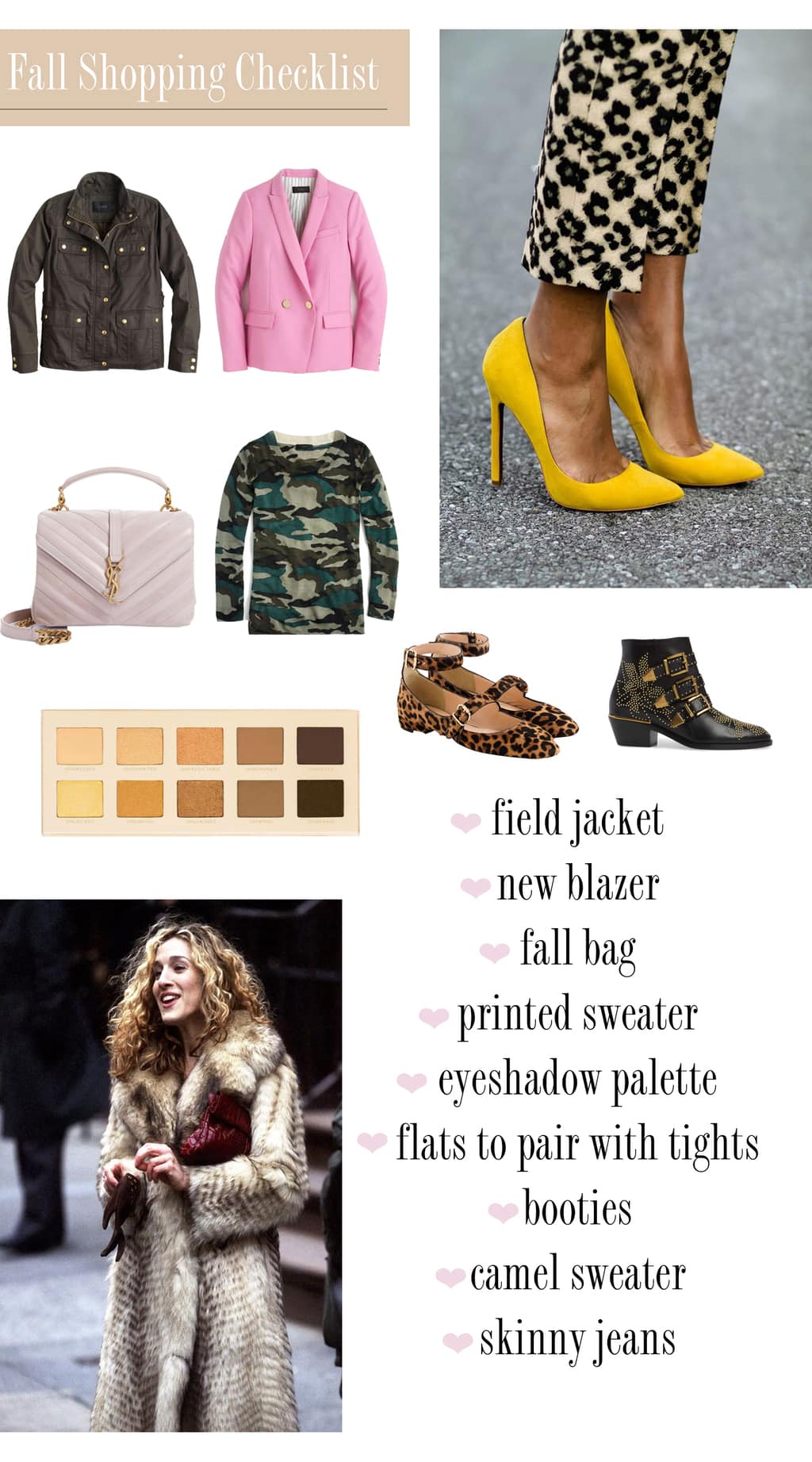 I took this checklist and applied it to this look to share how you can rock what you have with a few summer essentials and still feel transitional. I grabbed my summer denim [which you don't have to put away!], paired them with suede pumps I had [a must for fall!] and a new camel sweater from this list. I got this look from Nordstrom and then I threw on a summer pop with this bag. Don't be intimidated by a colored bag even in the fall. I think it's so easy to engrain in our minds, "Must wear black or brown" in terms of fall handbags, but that is simply not true! If yellow isn't your thing, I love this YSL bag above! The suede texture screams fall, but it's not a standard neutral. Or if my yellow bag suits your fancy, I love this for a dupe!
Moving on to the sweater. It's cashmere and fits like a dream, but go ahead and be shocked at the price. UNDER $100, PEOPLE. UNDER $100! Halogen is definitely one of my favorite brands from Nordstrom as they have a really fair price point and the items hold up extremely well! This cashmere cutie is $89 and fits true to size. It comes in 4 shades, but I'm of course partial to the camel. If you love this hue and want more in your wardrobe, I recommend this Halogen cardigan as well.
As you peruse your closet to see what fits this list and what you need, also look to last season's trends as well. I always like to think of which pieces made me feel the best and gave me an extra boost of confidence for the day. If you're a little unsure of your favorite looks from last year, try on items when you aren't all done up. I'm talking sleep in wet hair, double points if you leave on some acne cream overnight and don't even bother messing with your knotted hair. Then try on your pieces. If you try on a look and get a little giddy knowing you can wear it this fall, you know it is a keeper. I say all of that because so many times as women we allow other factors to cloud our judgement when trying on clothing. "Oh I feel bloated." "Oh my hair is a mess." "Look at my pimple! I can't even look at this dress because I just see Mars on my forehead!" Anyone else that dramatic or is it just me?! But the best pieces don't allow other factors to interfere with our fondness for them, because they spark a little joy and make us feel the most like ourselves! So as you make your shopping list for fall, I'd love to know what you are eyeing from my list! Go Here if you're looking for a reliable courier service to bring your items to your residence.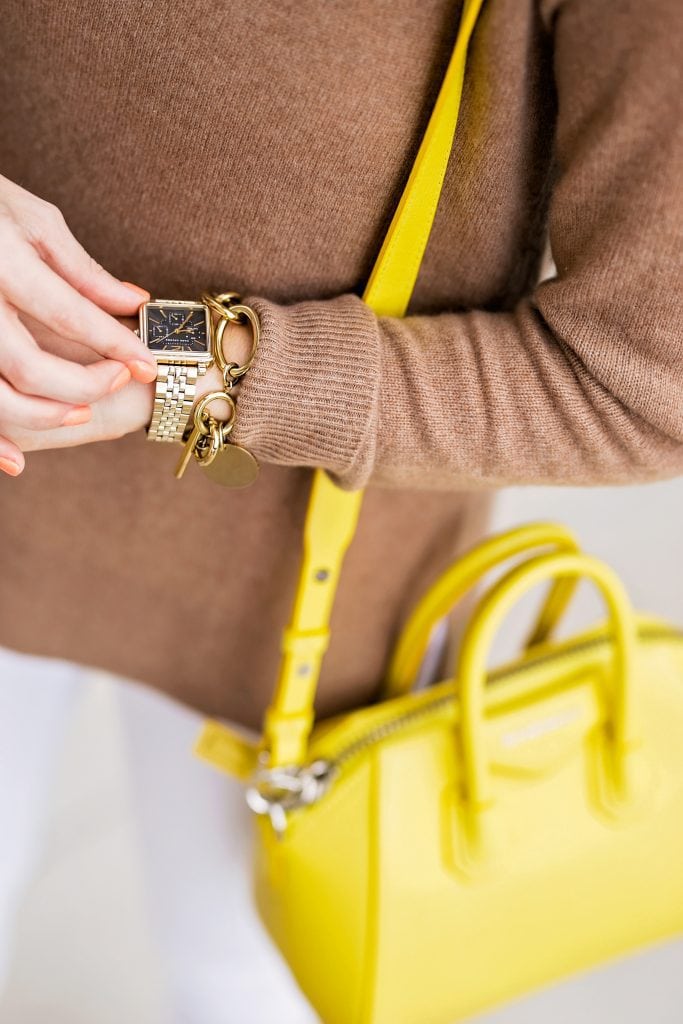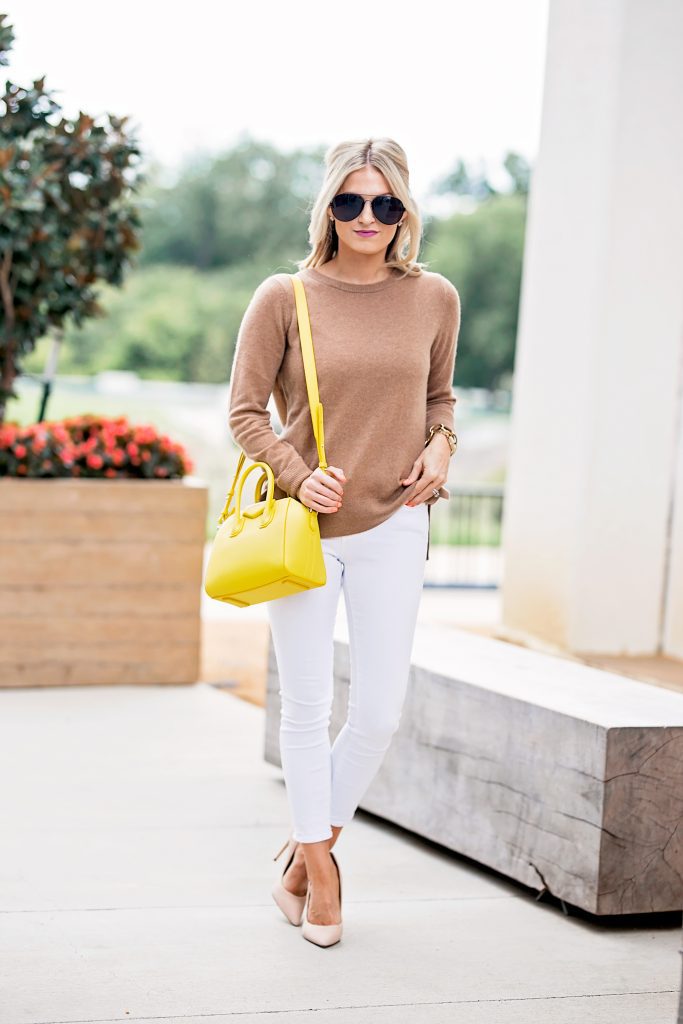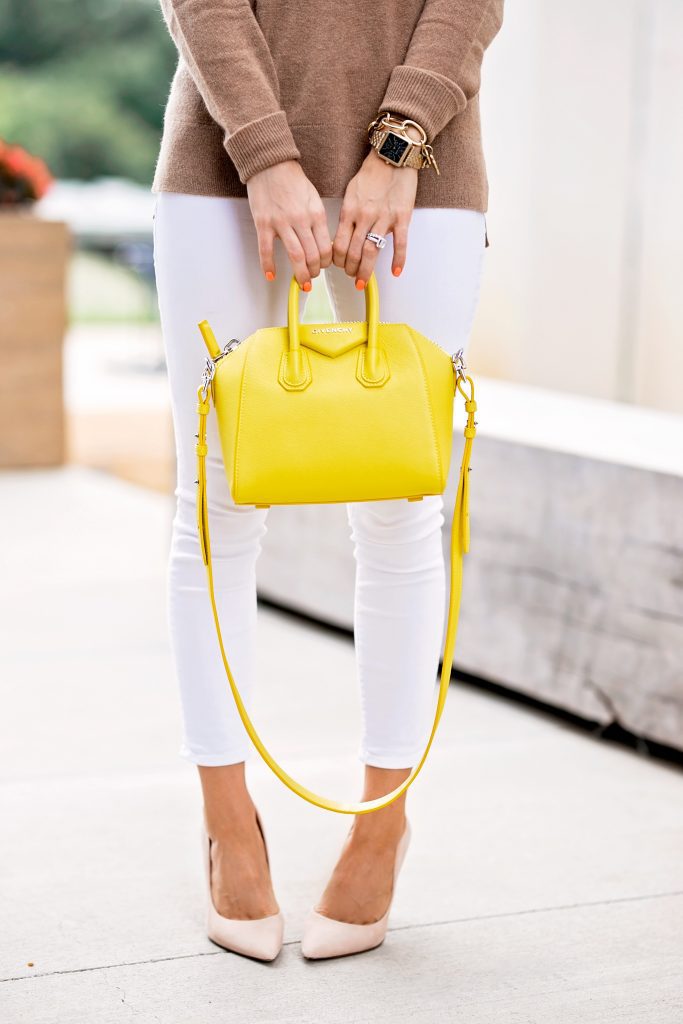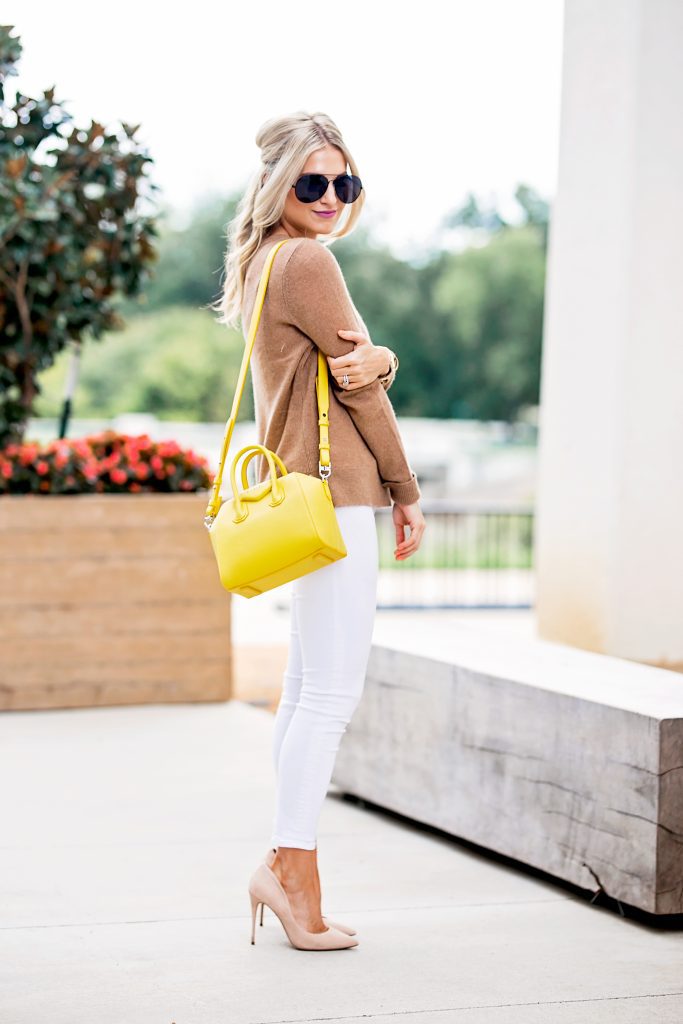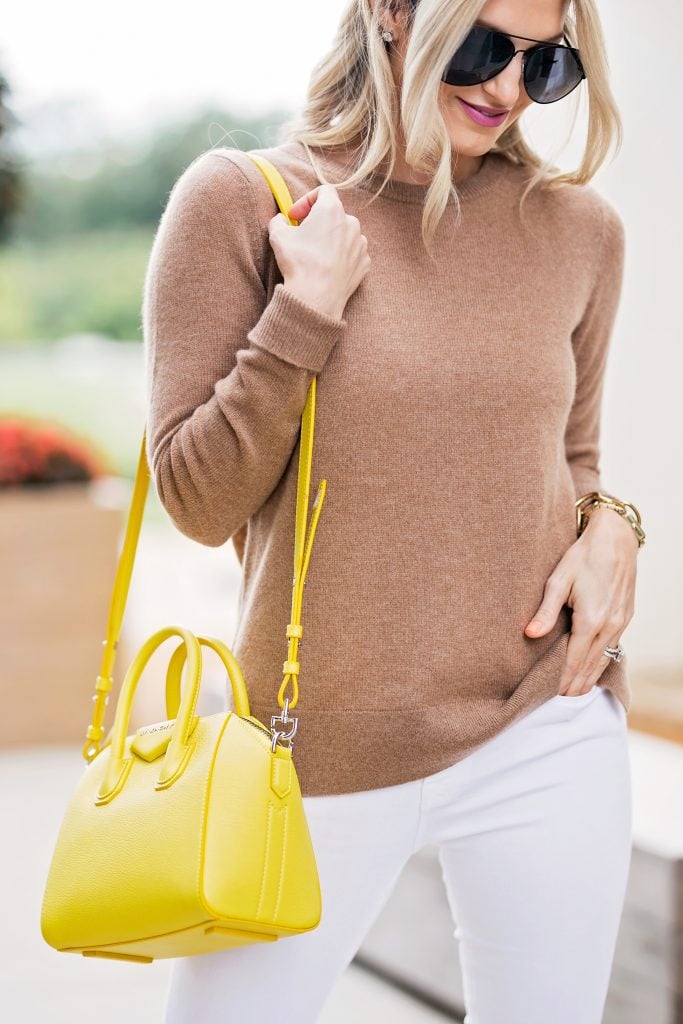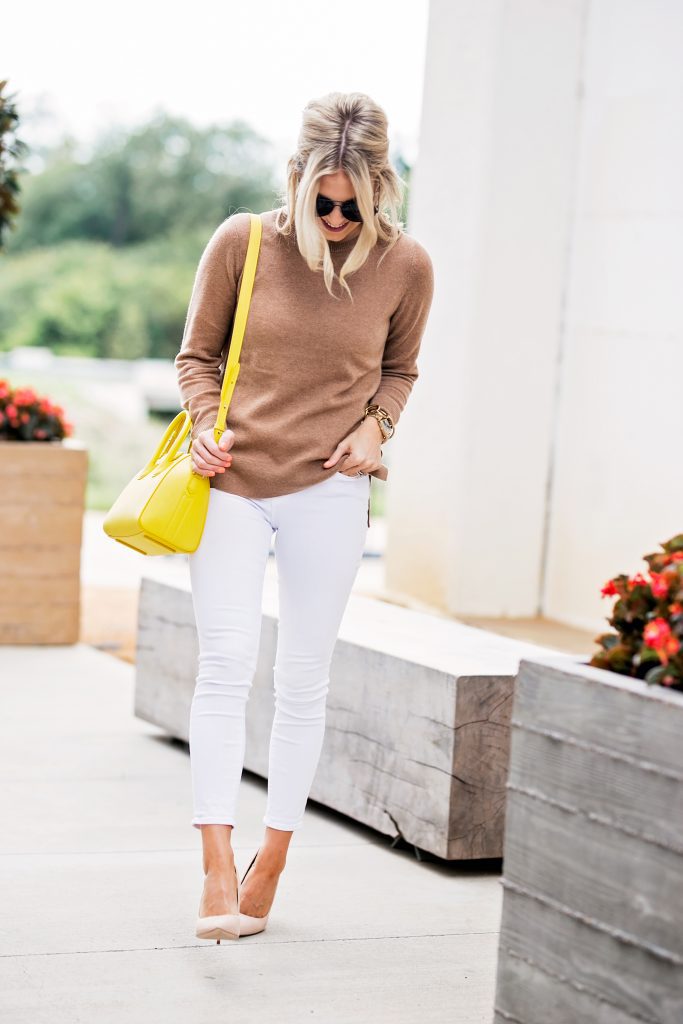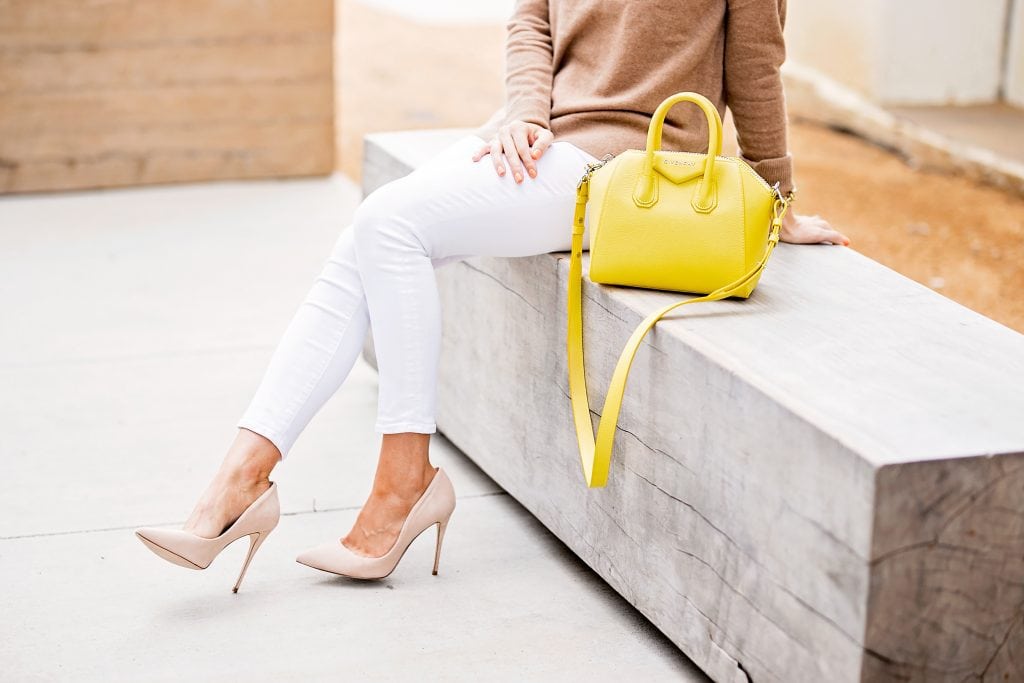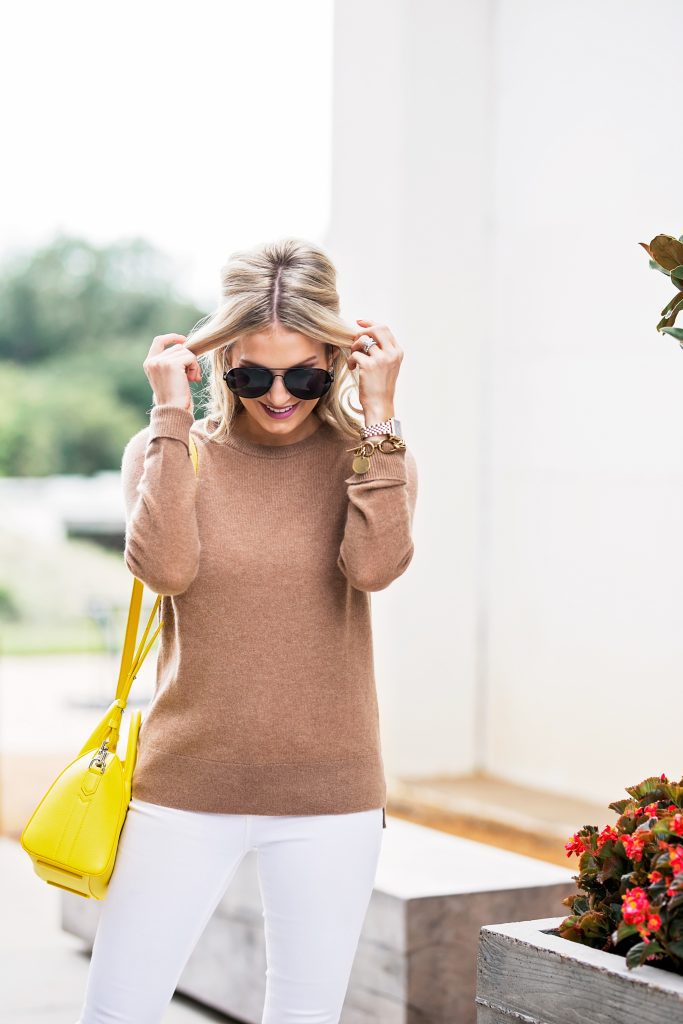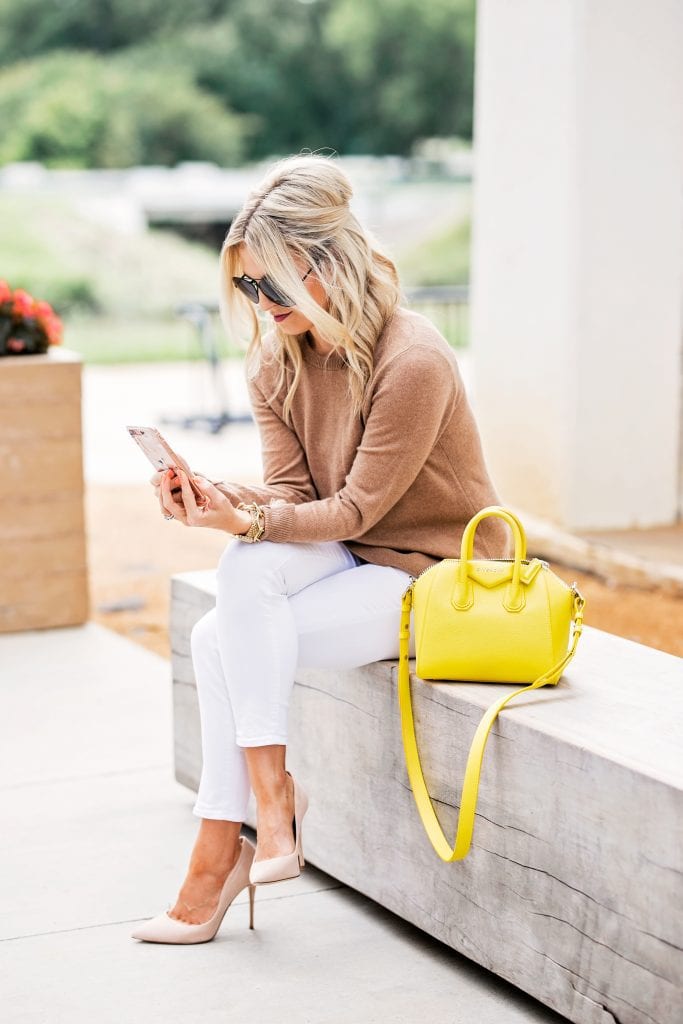 In collaboration with Nordstrom. All opinions and purchases are my own. Thank you for supporting the brands that allow COF to operate!