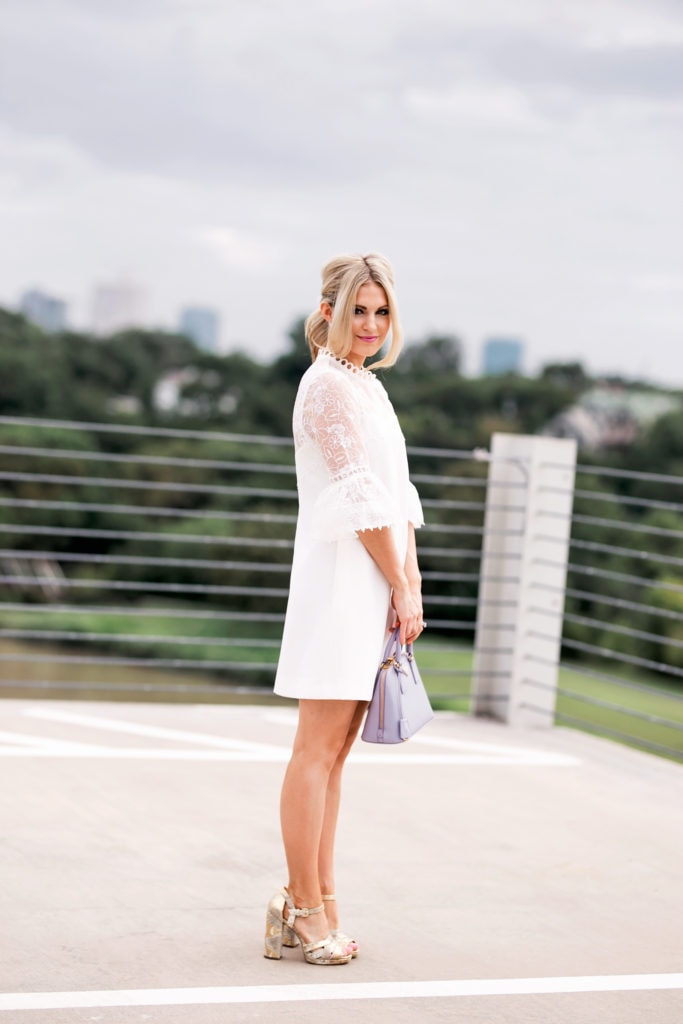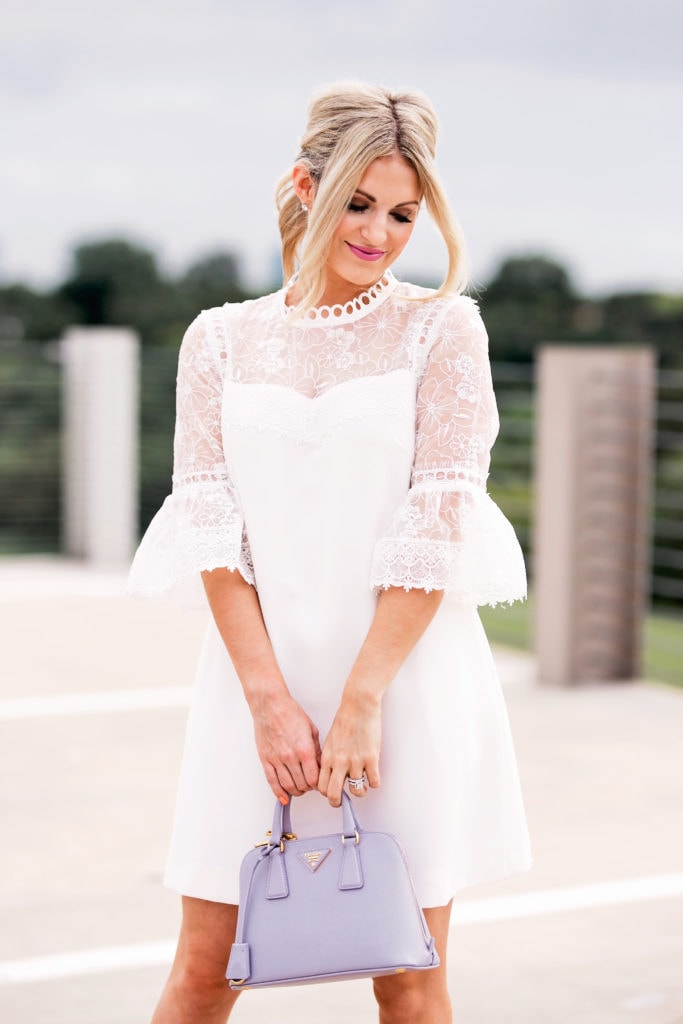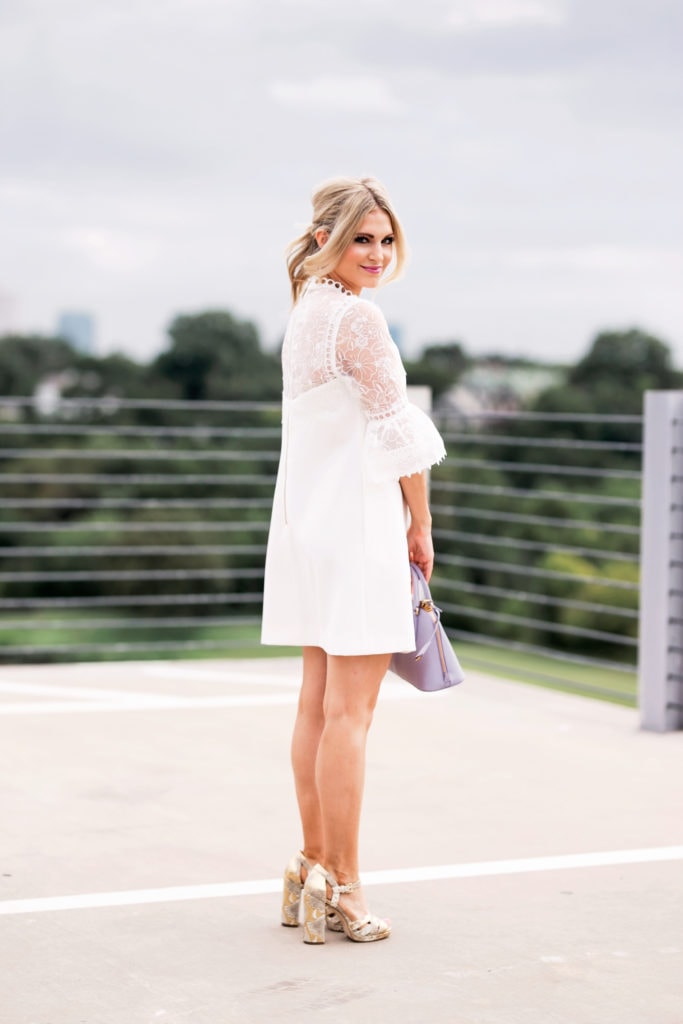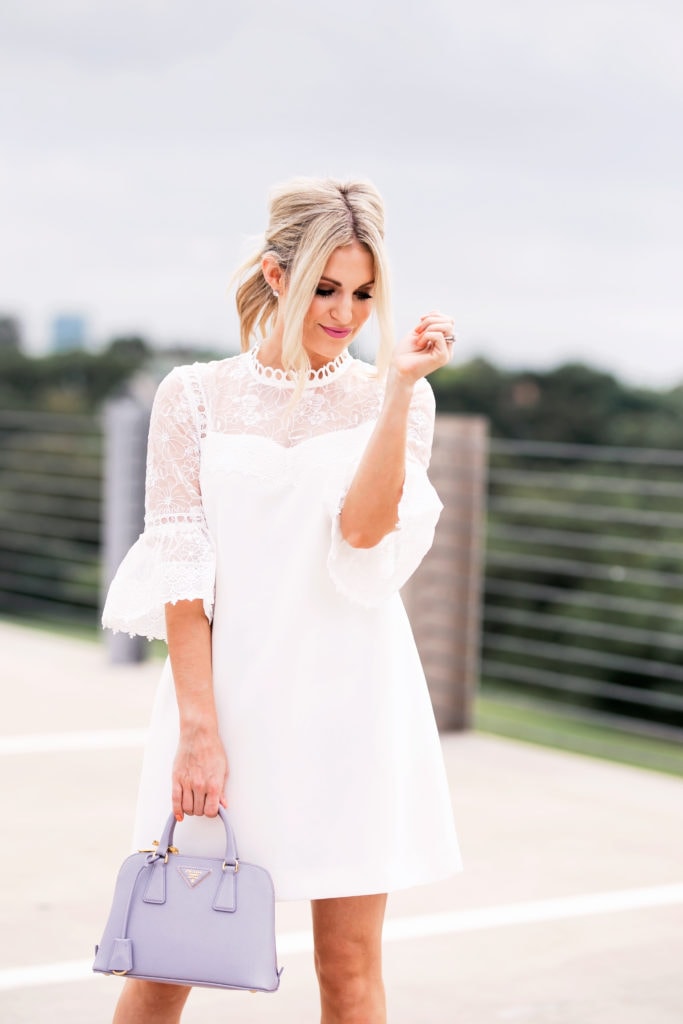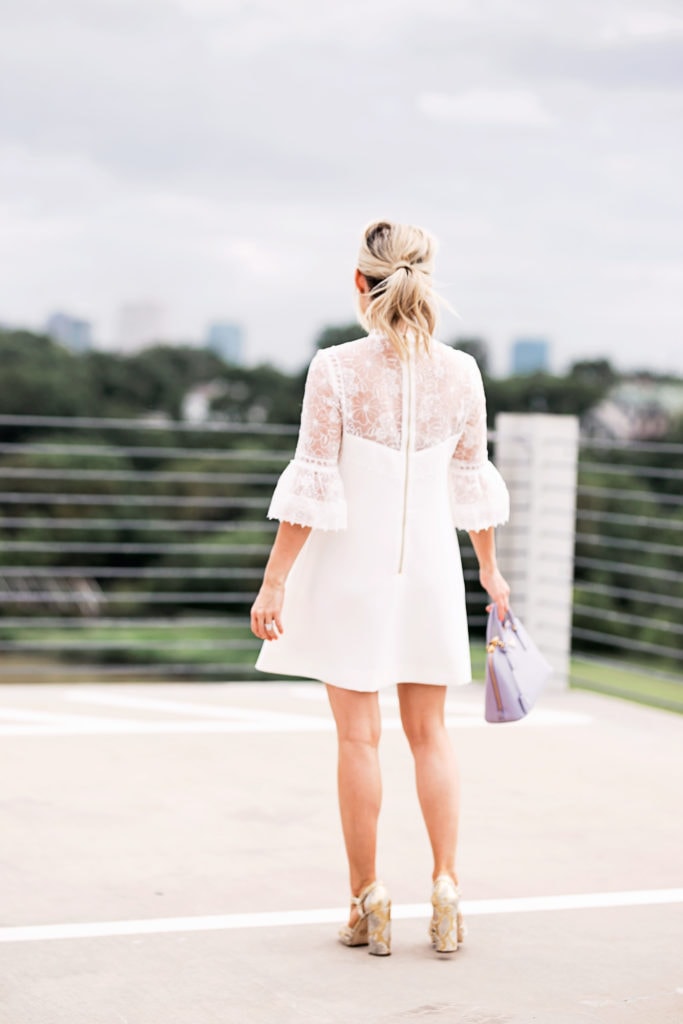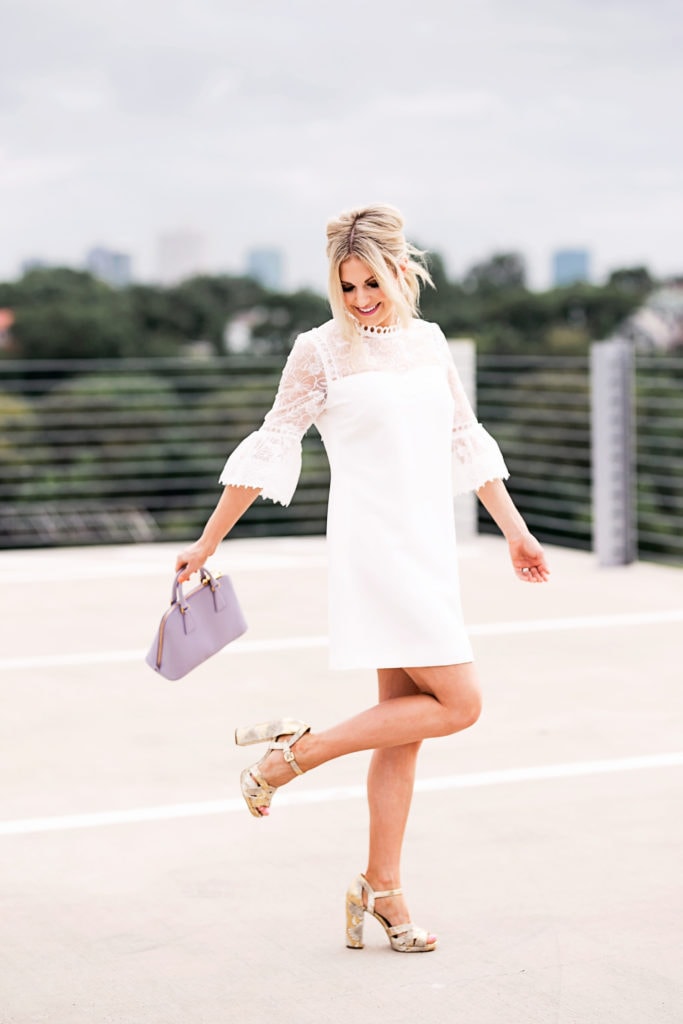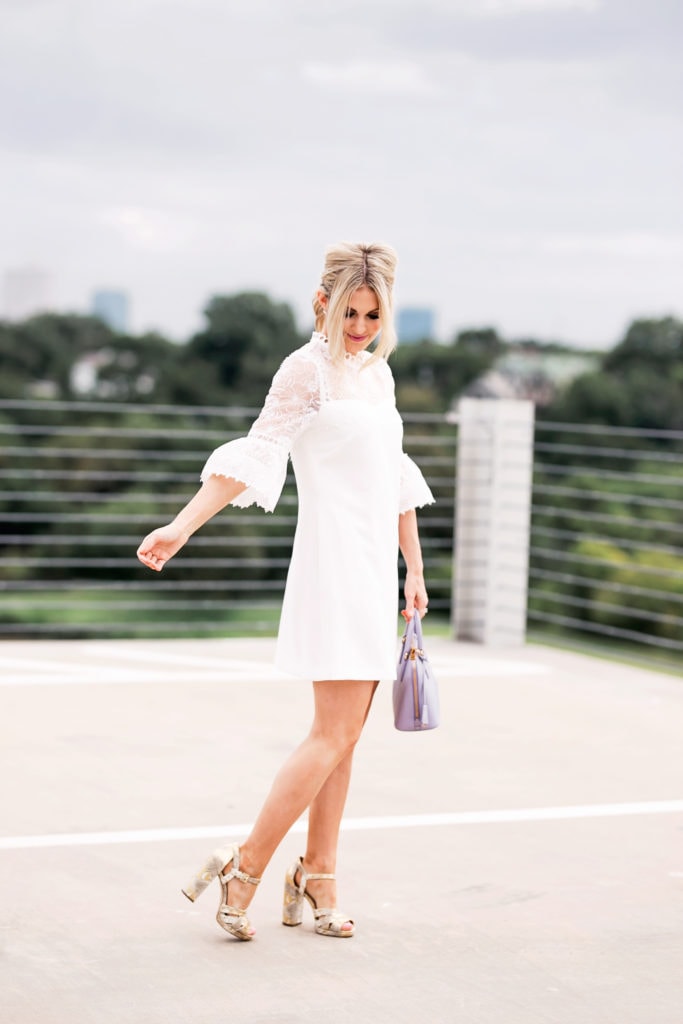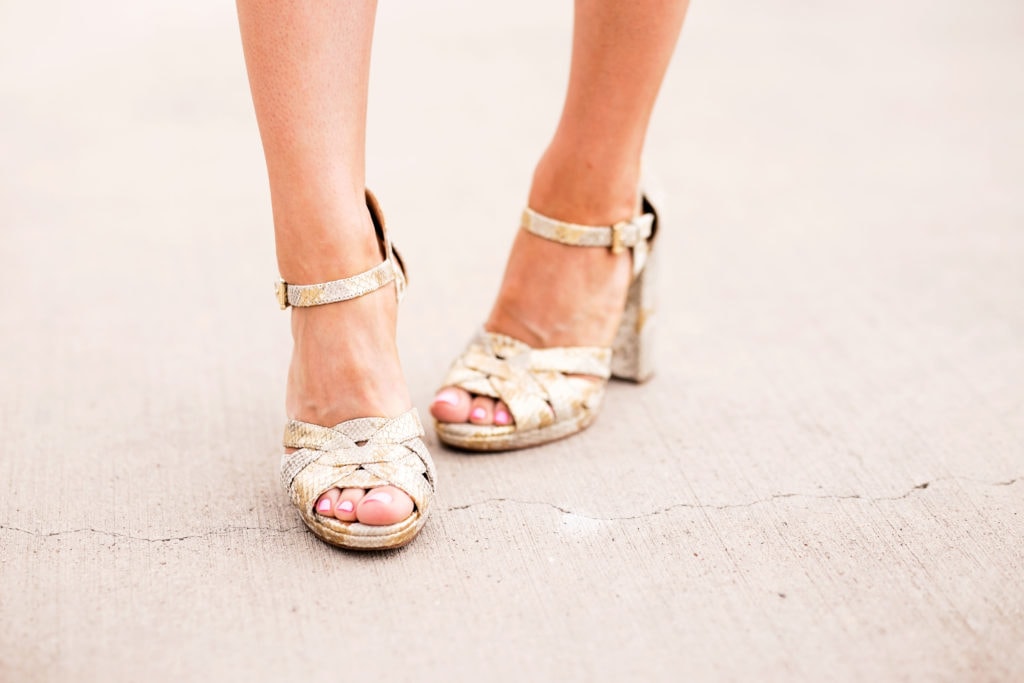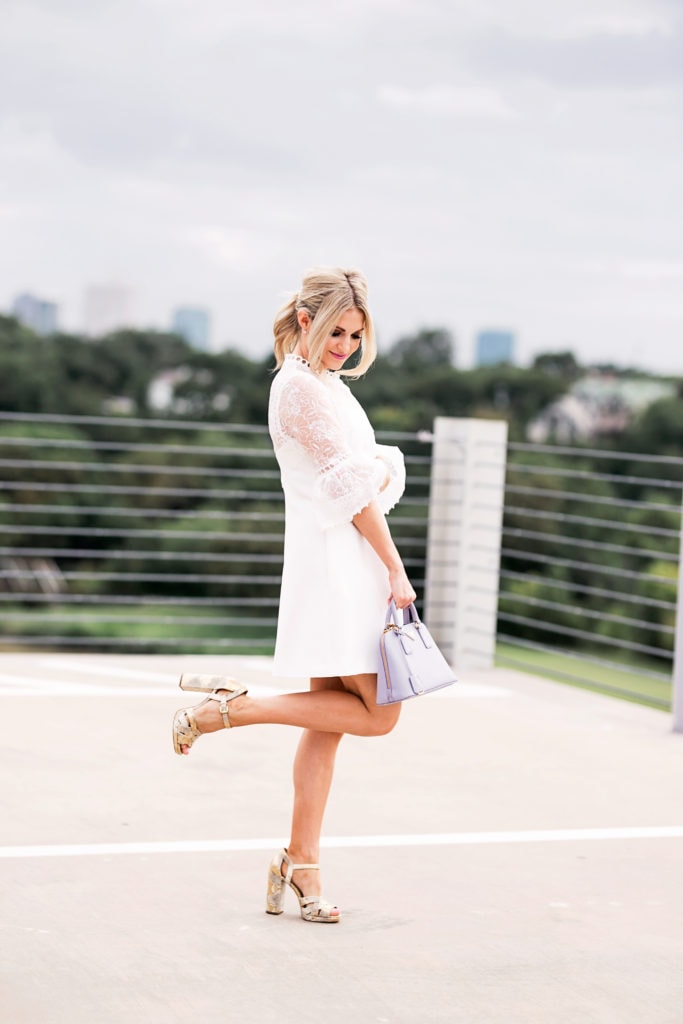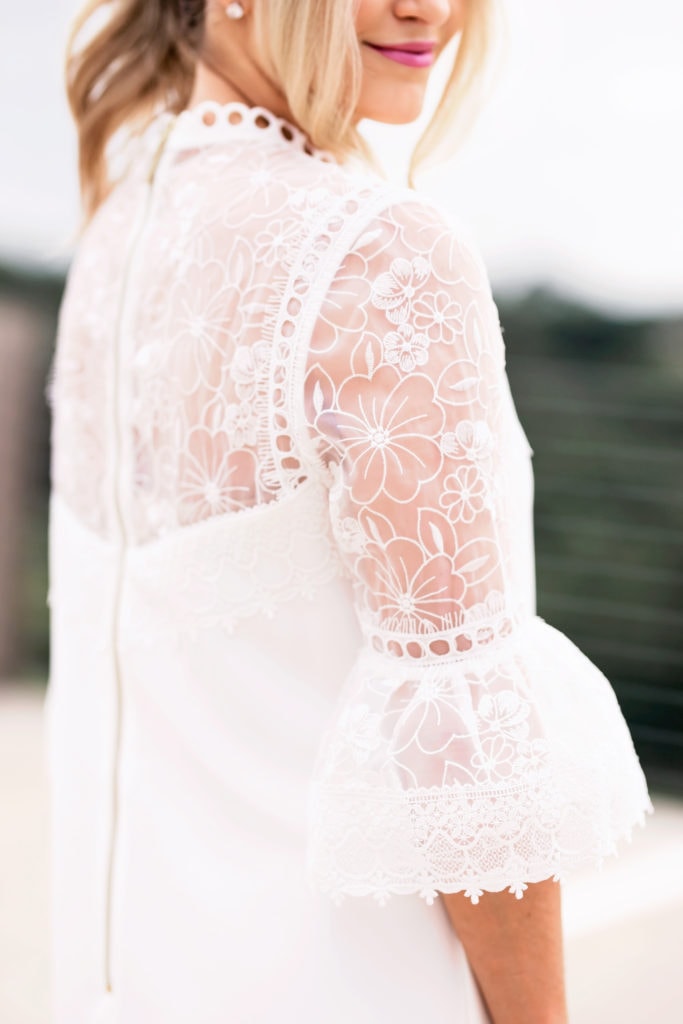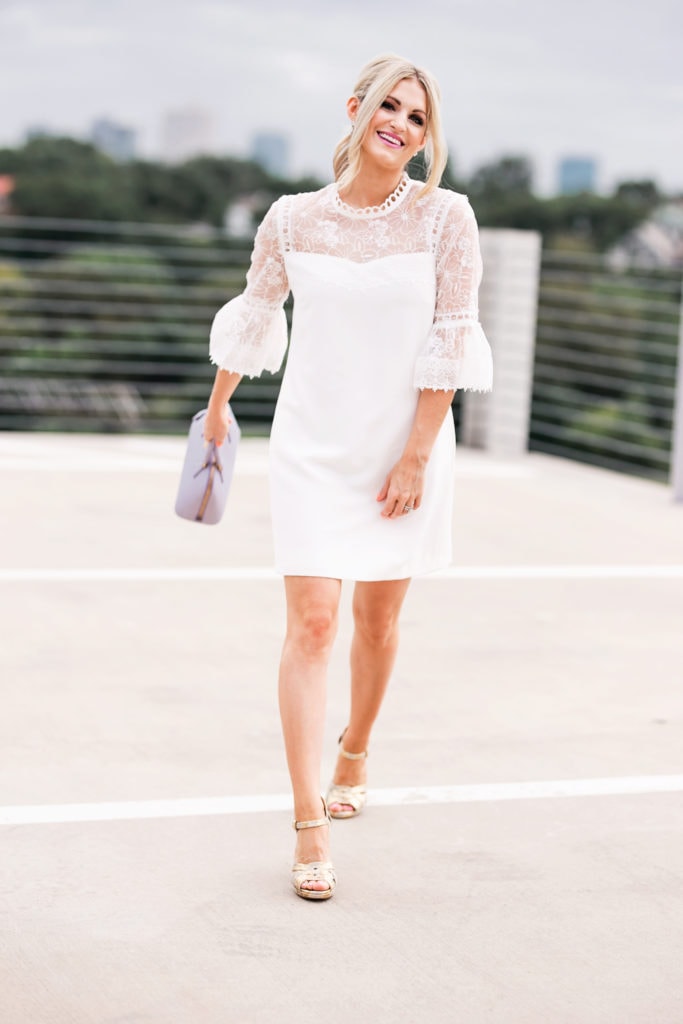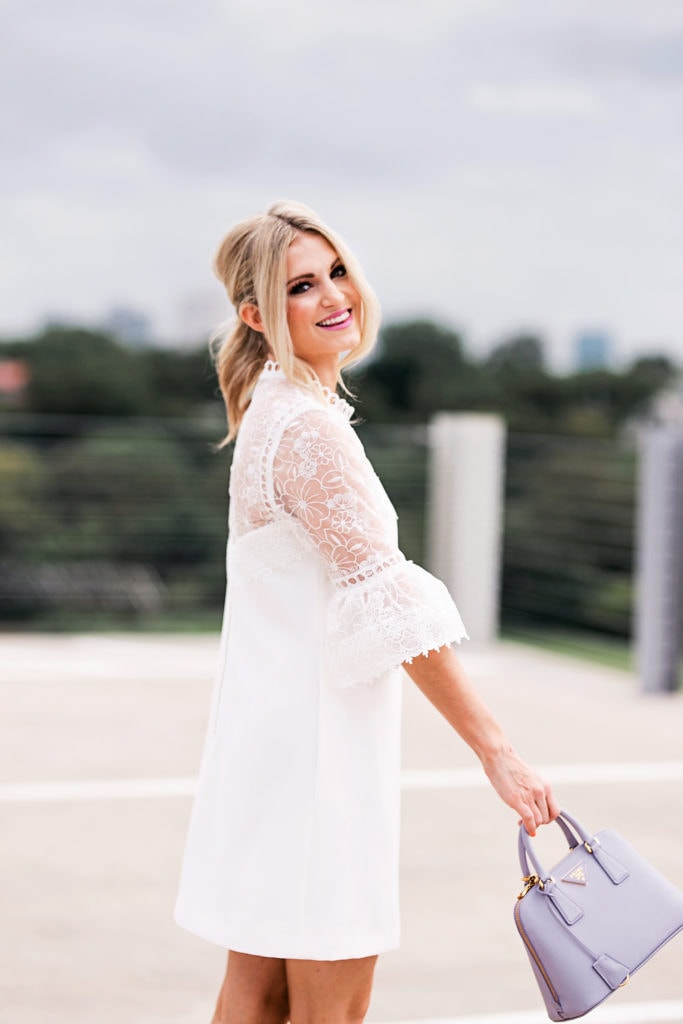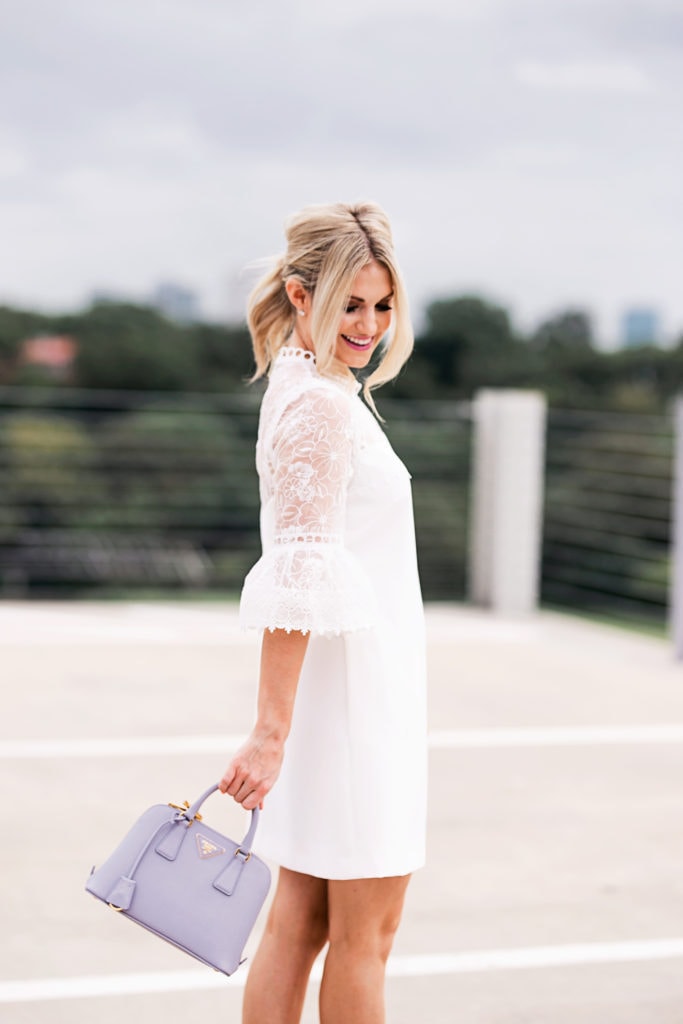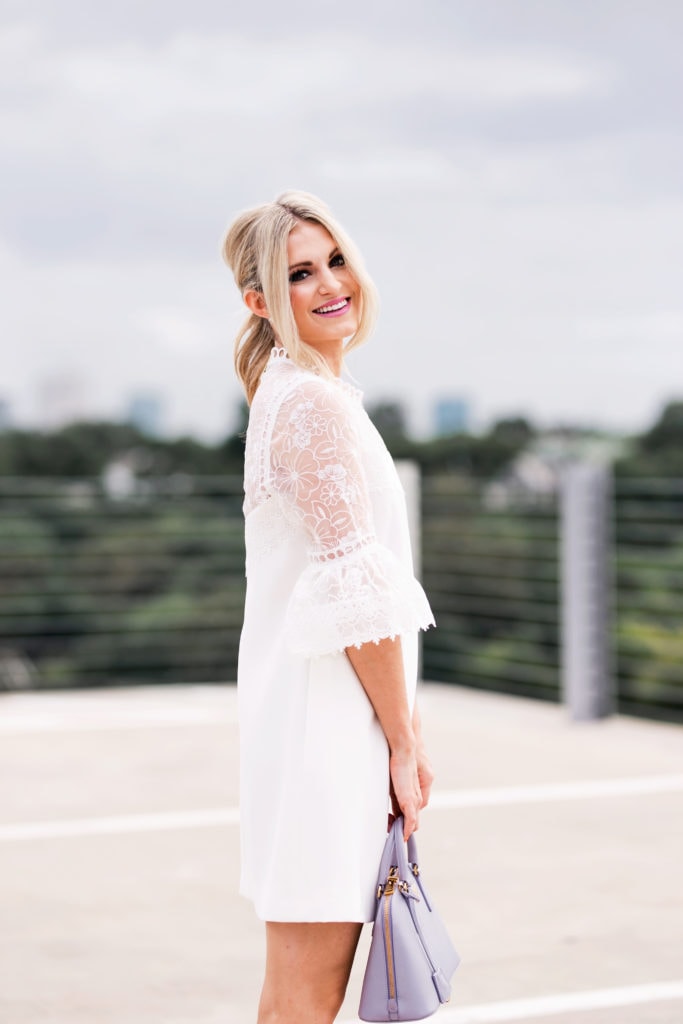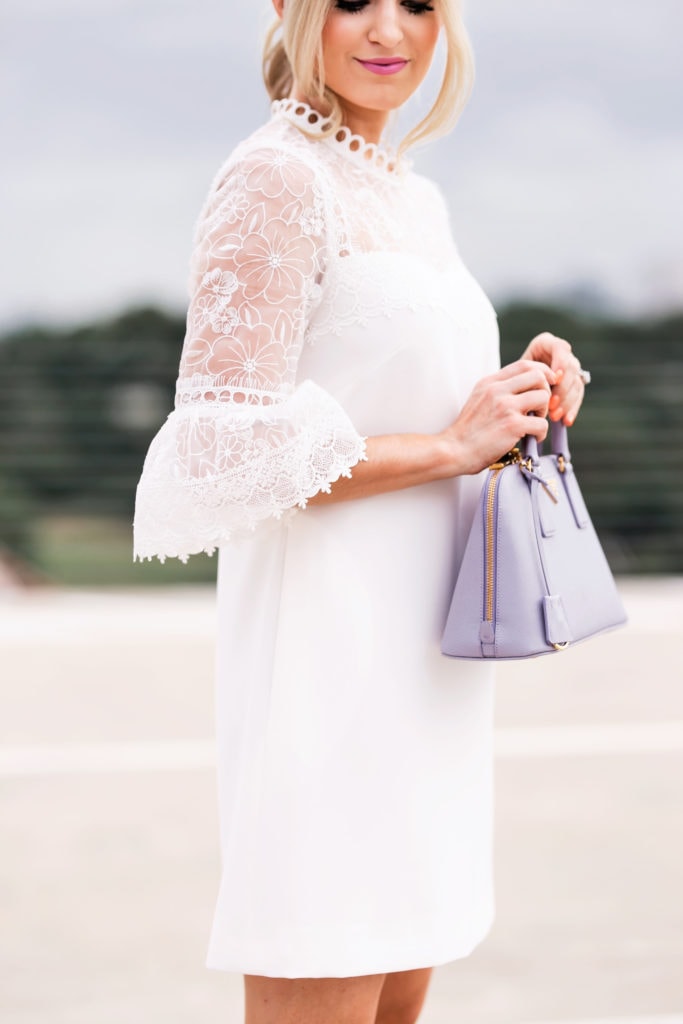 Dress: Ted Baker | Shoes: Michael Kors | Bag: Similar | Lipstick: Perla | Earrings: Nordstrom
Photography by: Angie Garcia
---
Now living with my parents until we move [should be mid October!] I've learned a lot about the items we have. I'm using one makeup bag, which is quite shocking coming from a girl that loves beauty products. I've got one clothing rack set up in my parents' game room and it's about the size of a small closet in an older home. My current jewelry box consists of a small tray. All of that to say, I've honestly loved this experience for so many reasons and a huge one is I've learned what we love and what we don't.
For many of us, it's easy to get bogged down with excess and not even know what we could or should wear to something because we have too much to even decipher what we are drawn to. As I started to sort away my summer clothing for Labor Day I found I needed a "wow" dress. Had I not been tight on space I would have never packed away summer clothing and analyzed my wardrobe! I wanted something that sparked joy [#konmari], fit incredible and could be worn to everything from a baby shower to a special date night like New Year's Eve.
My honest thought process was to look at Nordstrom because we needed to order Maxi a convertible car seat after her last Pediatrician appointment. My child is TALL and falls in the 90th percentile so that sweet girl had unfortunately outgrown her infant one. After researching all day for the one I wanted to purchase her, I switched over to dresses and thought I'd take a browse. I filtered to Ted Baker and that's where I found this dress!
As a brand, Ted Baker has always sparked my interest. I've owned a few handbags from the line over the years as well as accessories. The style is the perfect amount of feminine but it isn't overly Kate Middleton to where I would feel all out of sorts wearing it. There's a trendy aspect woven in each detail, which makes the pieces approachable, yet covetable.
Now you may think, "Katey! This is white! This was a splurge! Can you do that after Labor Day?!" Why, of course you can! In fact, I encourage you to find a glamorous white number to wear year round after you've sorted your closet. Because this dress isn't eyelet or linen it is an exception to the rule and can be worn consistently. But how amazing would this be as a winter bridal shower dress or even your get away dress as you leave your reception?! Which, not to go off topic but I completely regret not changing into a fun white dress to leave! We had to stop at our home after we left so I could shed my 20+ pound wedding dress. I asked everyone if I should get a get away dress, everyone said no and that's just a lesson to you brides to not listen to anyone else! Not even my blog! 😉 Do whatever YOU want!
If you want to wear this to a shower or wedding but are no bride, they have this dress in the most beautiful powder blue, too!
I do want to note that I'm 5'3″ and wearing the size 1. I got 2 inches hemmed in length, every Nordstrom store provides tailoring just bring in your Nordstrom receipt! I did want to note that so you can compare sizing.
I hope you all love this look as much as I do! I'll also include a few other Ted Baker favorites [like a velvet fall bag] below. Thank you so much for reading!

In collaboration with Nordstrom. All opinions and purchases are my own.