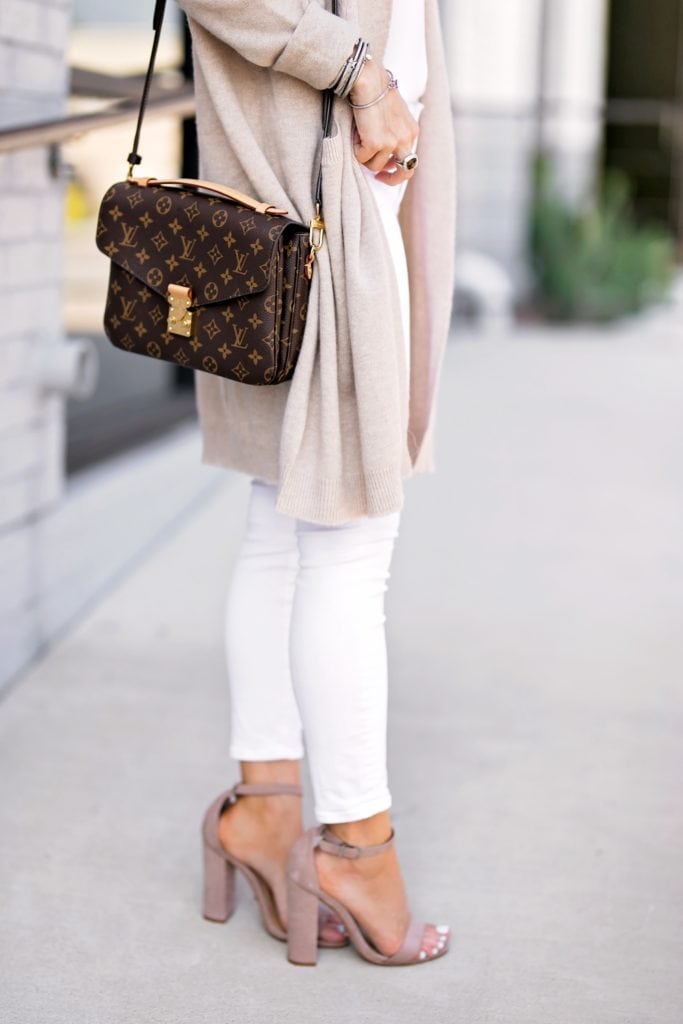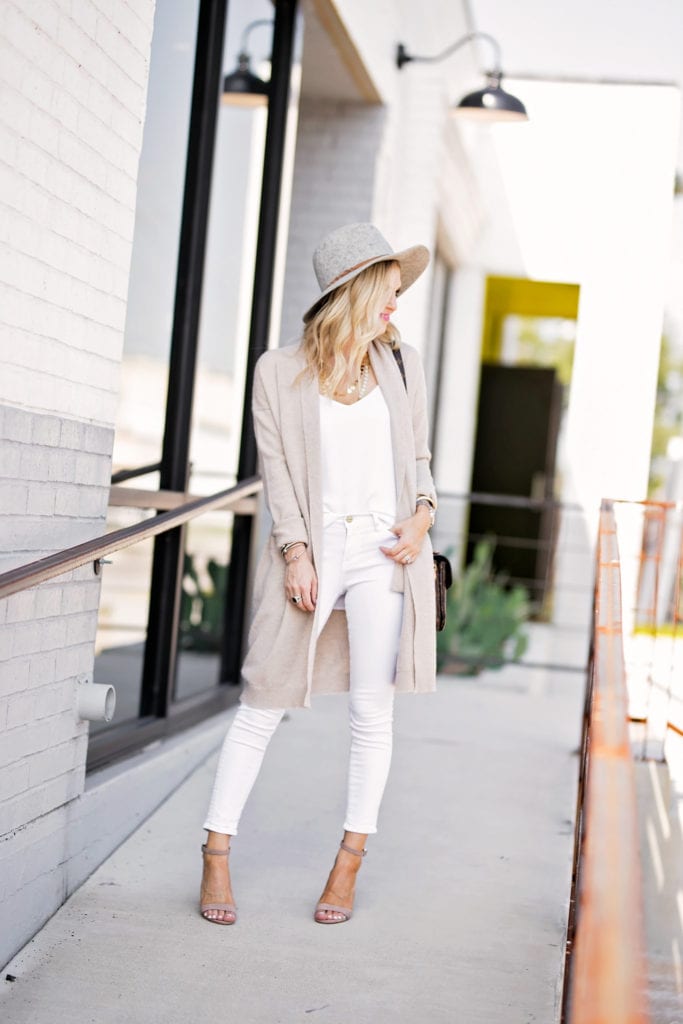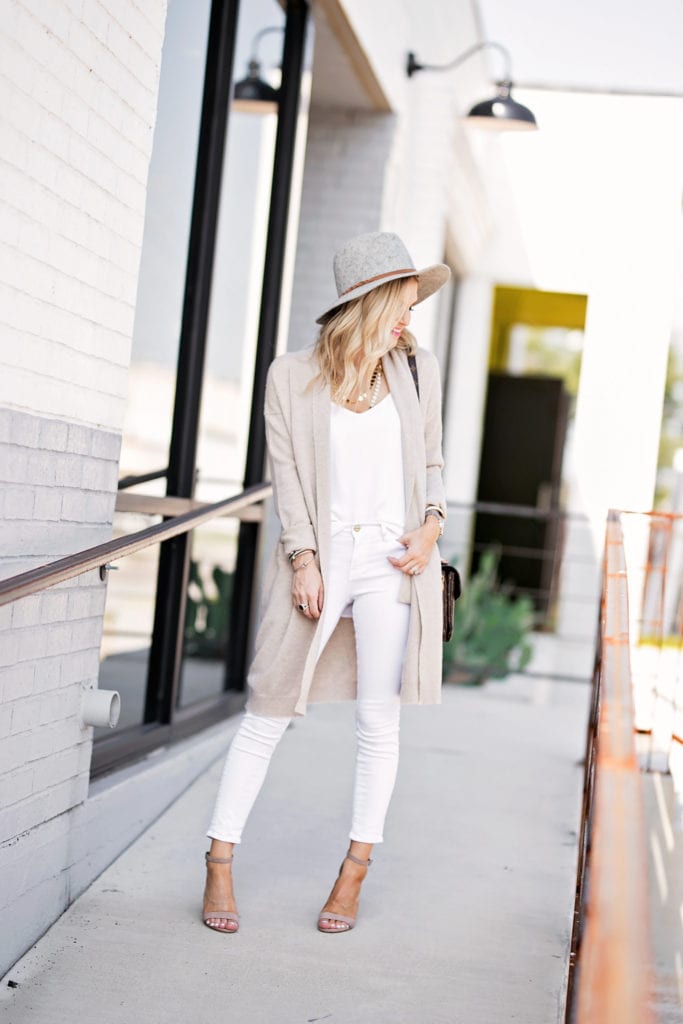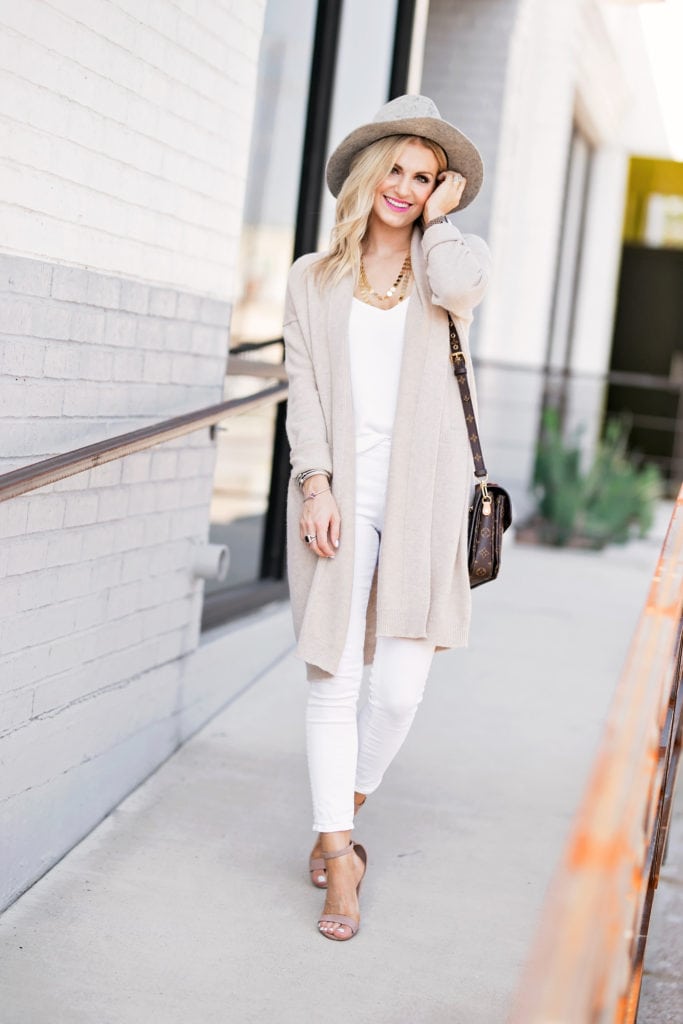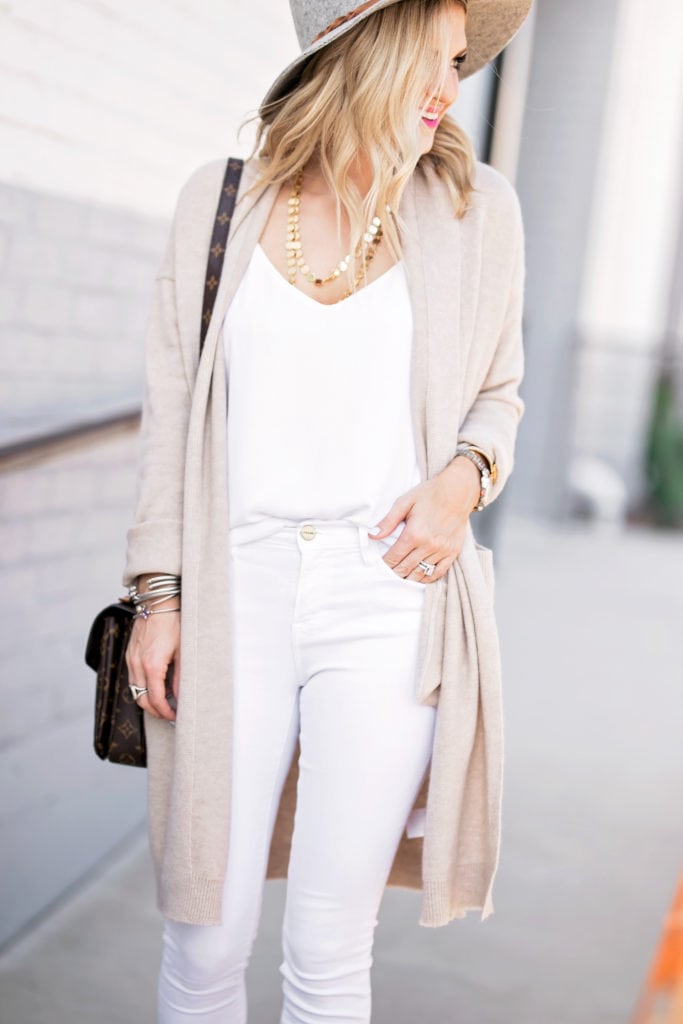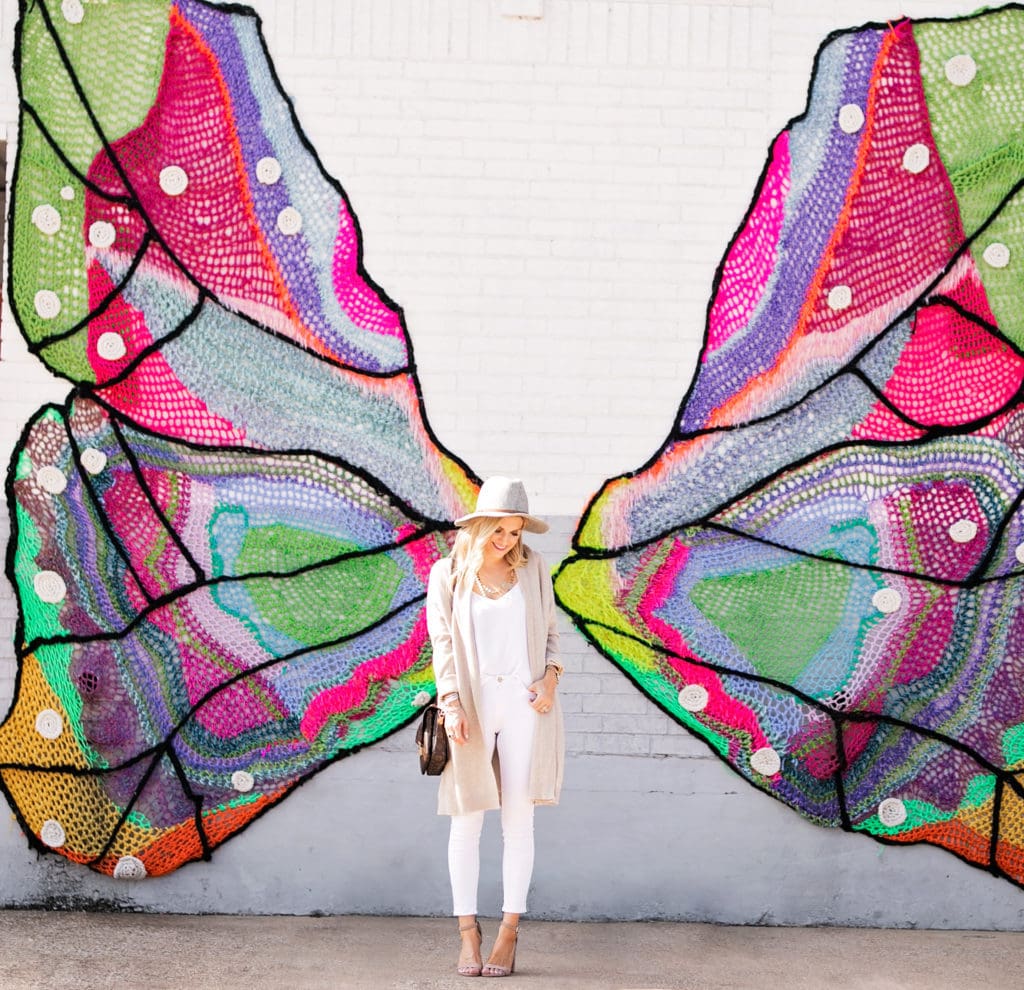 Sweater: Vince, Similar, Similar | Tank: Old, Similar | Jeans: Shopbop | Shoes: Schutz, Similar | Bag: LV, Similar | Hat: Target | Necklace: Similar
Photography by: Angie Garcia
---
Today we are headed out for a little staycation to celebrate our anniversary! And while Paul and I have both looked at each other a few times asking, "Should we just stay home with Maxi?" we know this is so important for us. So seasoned mamas, tell me you were like this too the first time! I feel a bit silly as we are seriously only gone for like 30 hours. I have a work trip next year and a 2-day trip planned for Paul's 30th, so this should be good practice for 2018! I'll be laughing at myself 5 years from now, but I feel like the first night without your baby is somewhat of a rite of passage! 😉 Those who will also be celebrating their anniversary soon should start planning now and consider booking a room at a romantic winery lodging.
I just left the entire weekend up to Paul so I have no clue what we are doing, but I did pack this as I thought it was a fun dinner option.
A little about this look! This sweater was a Nordstrom Anniversary Sale find and the brand is Vince. Unfortunately, it is no longer available so I debated posting this look. BUT I got my hat for $5 from Target so I thought it would be nice to share this high/low look. Merona is apparently being discontinued at Target, hence why this hat was on major sale. It's currently $9.98 online, but in store my hat was discounted more. Not sure if that is an in-store special or if it was just a day special. I feel like this is a really easy look to recreate for travel this fall and you can easily swap it out for booties to make it more airport friendly.
I hope you all have a wonderful weekend! I'm excited to sneak away with my husband and enjoy a long, leisurely dinner!