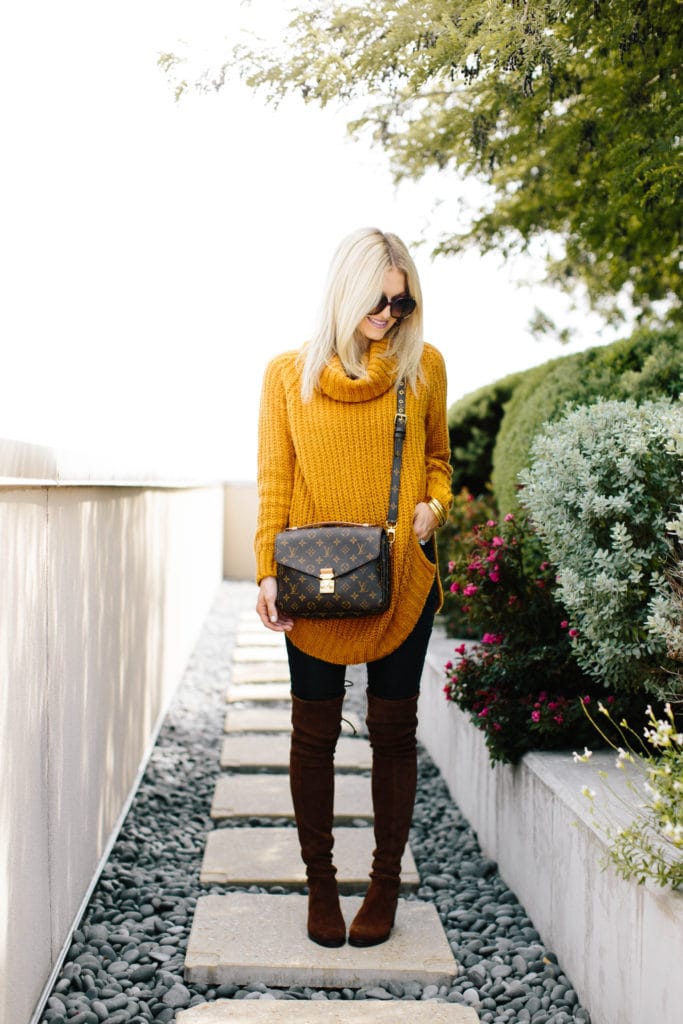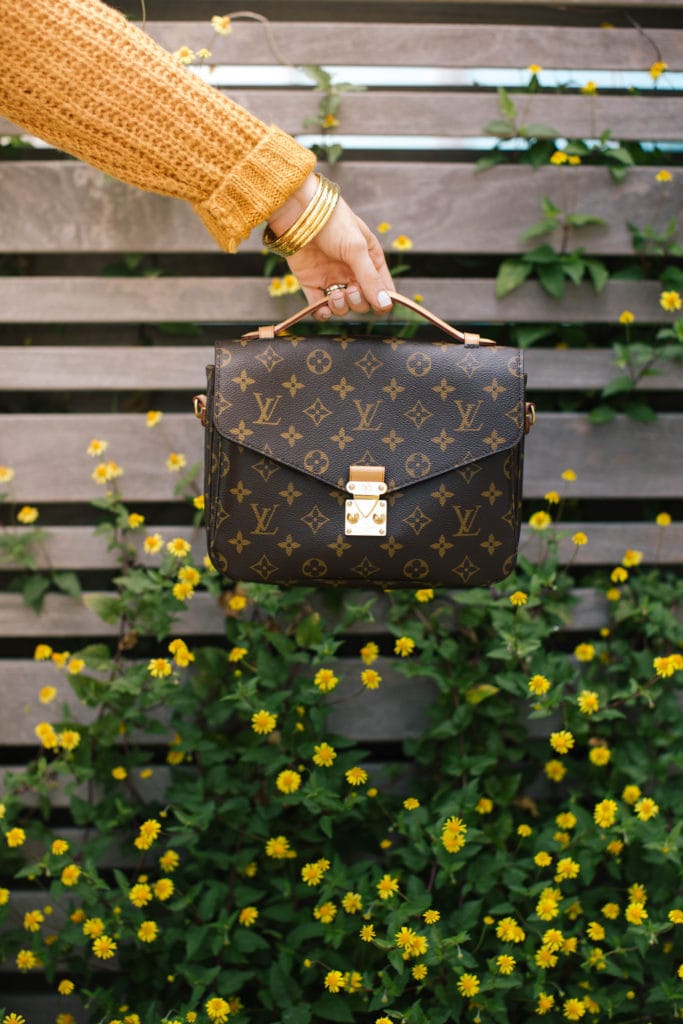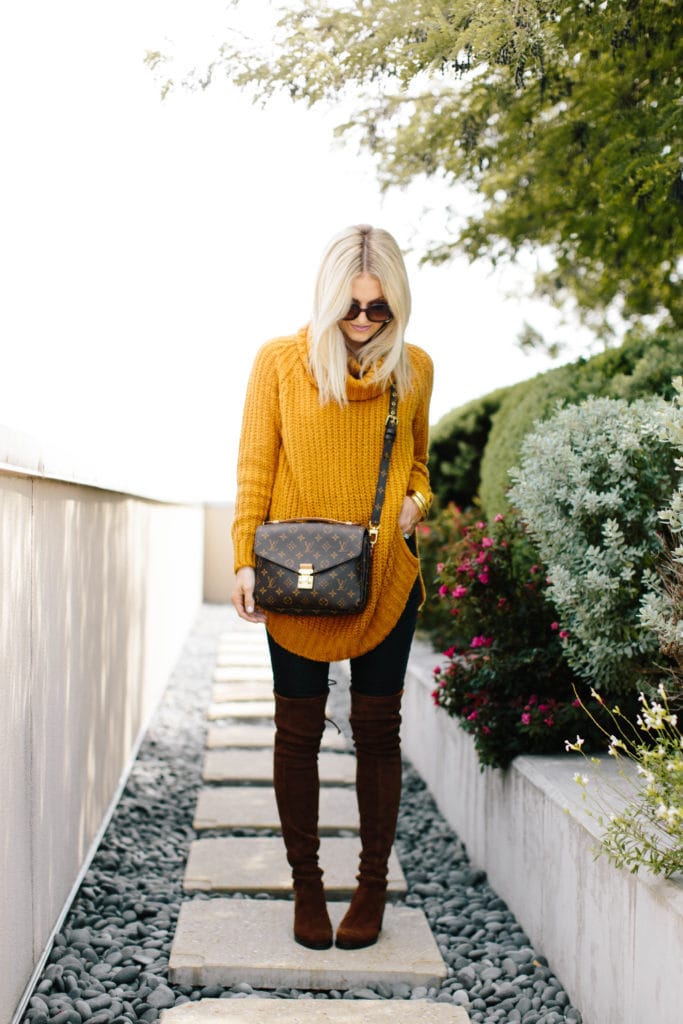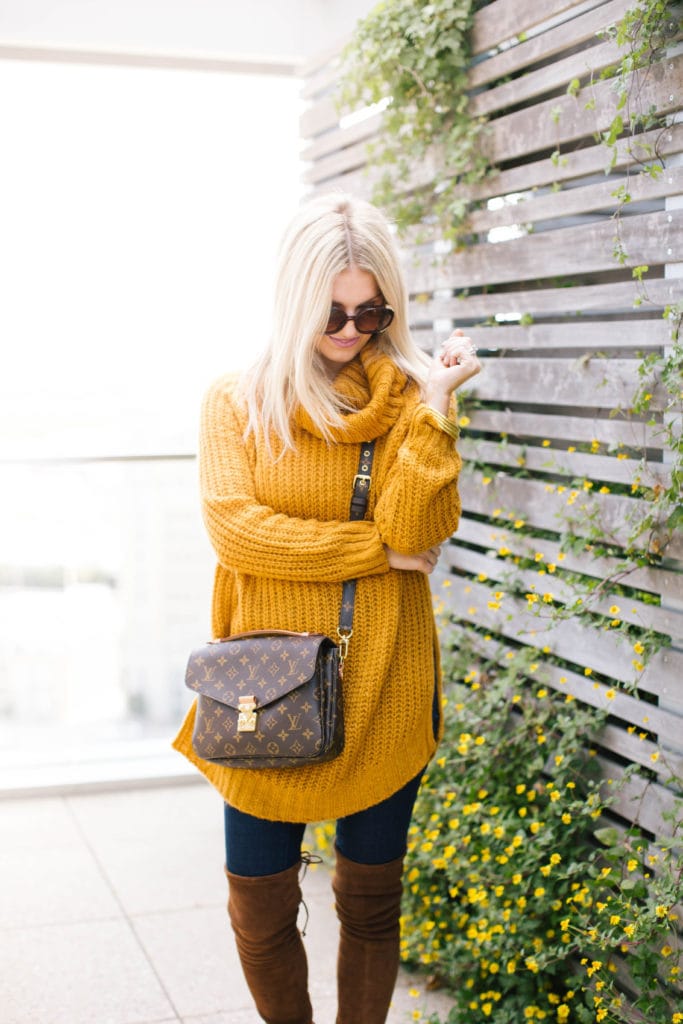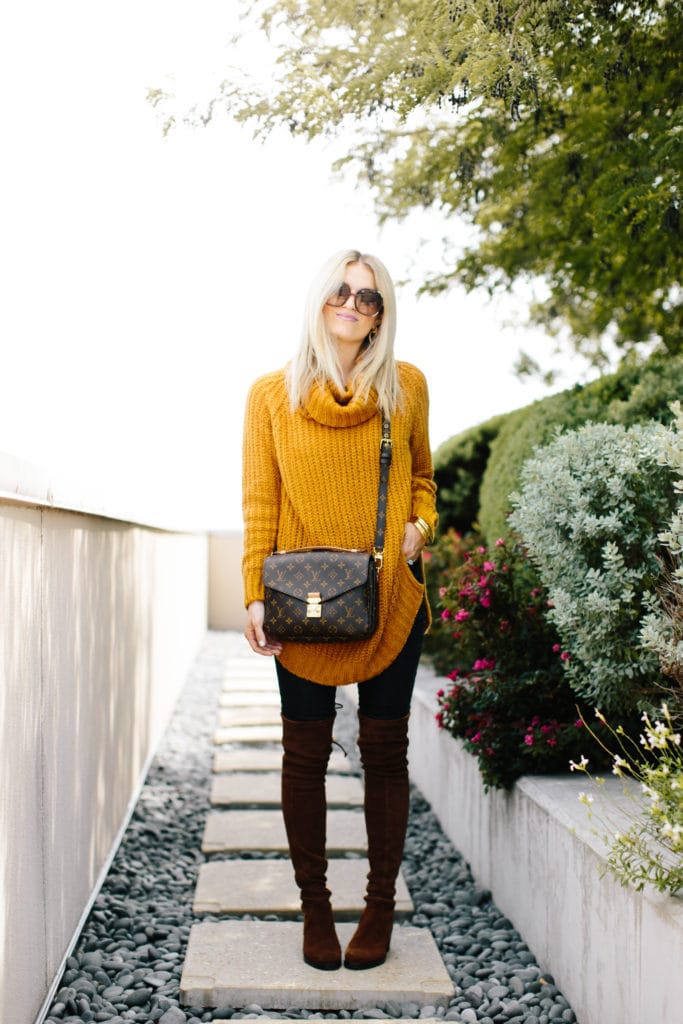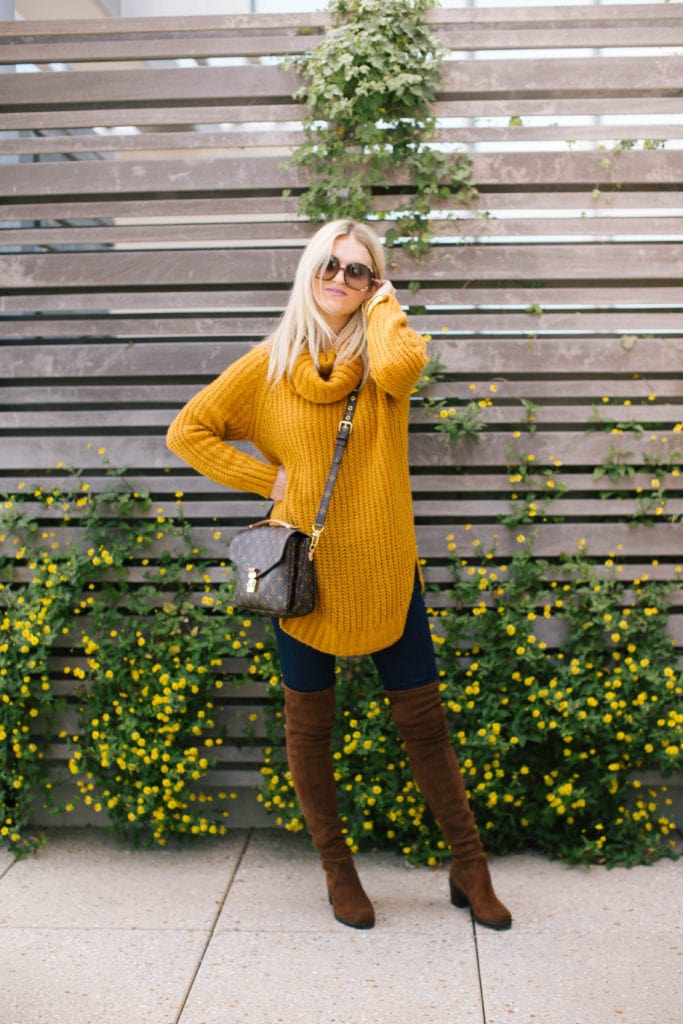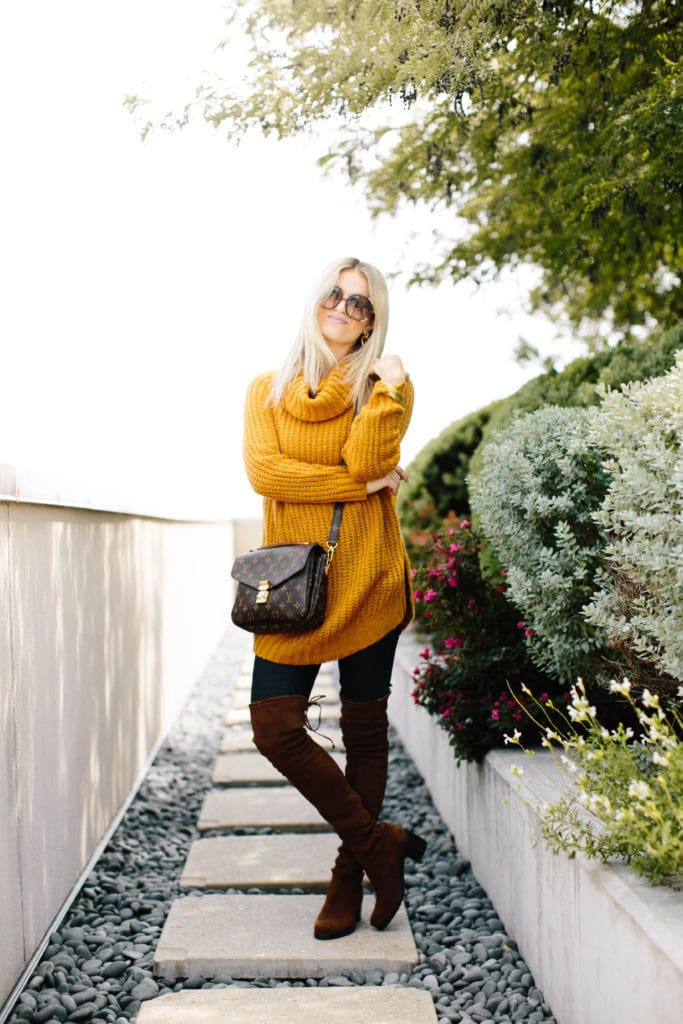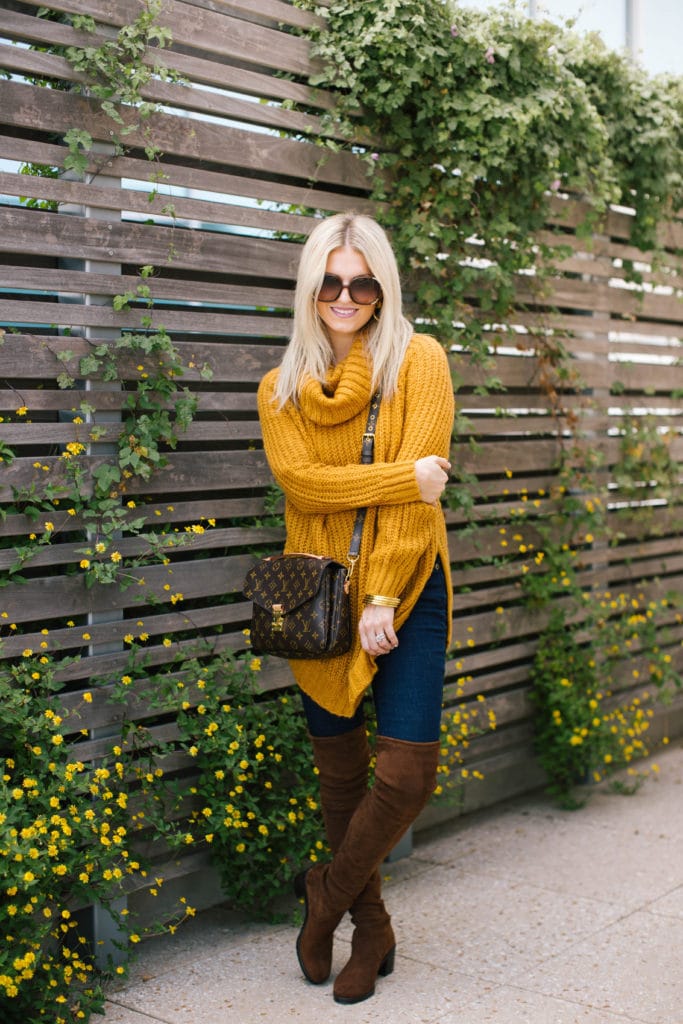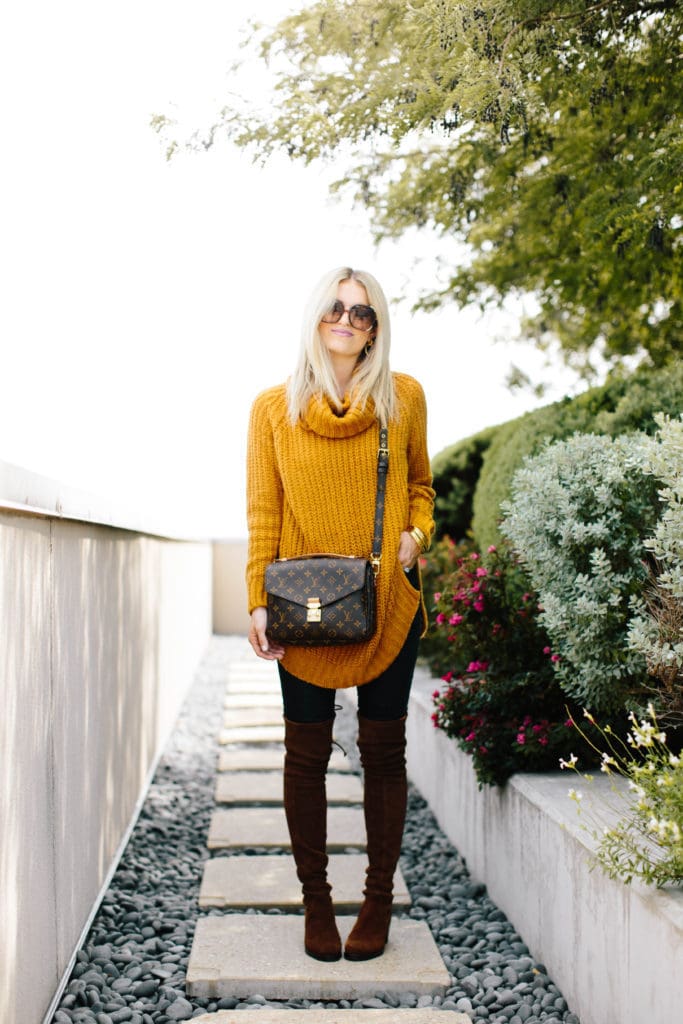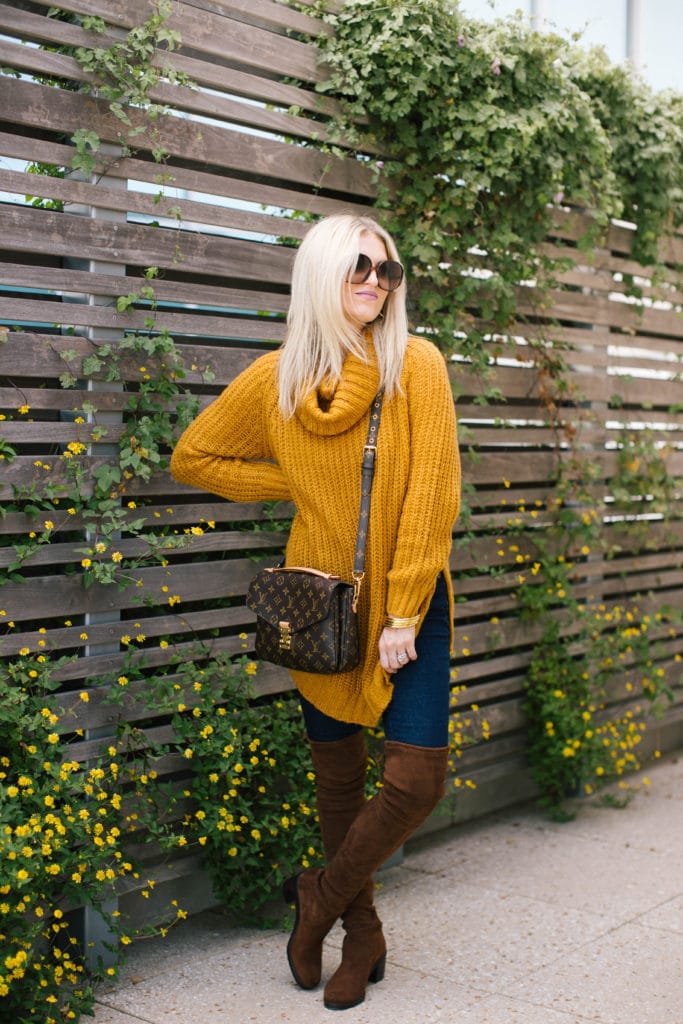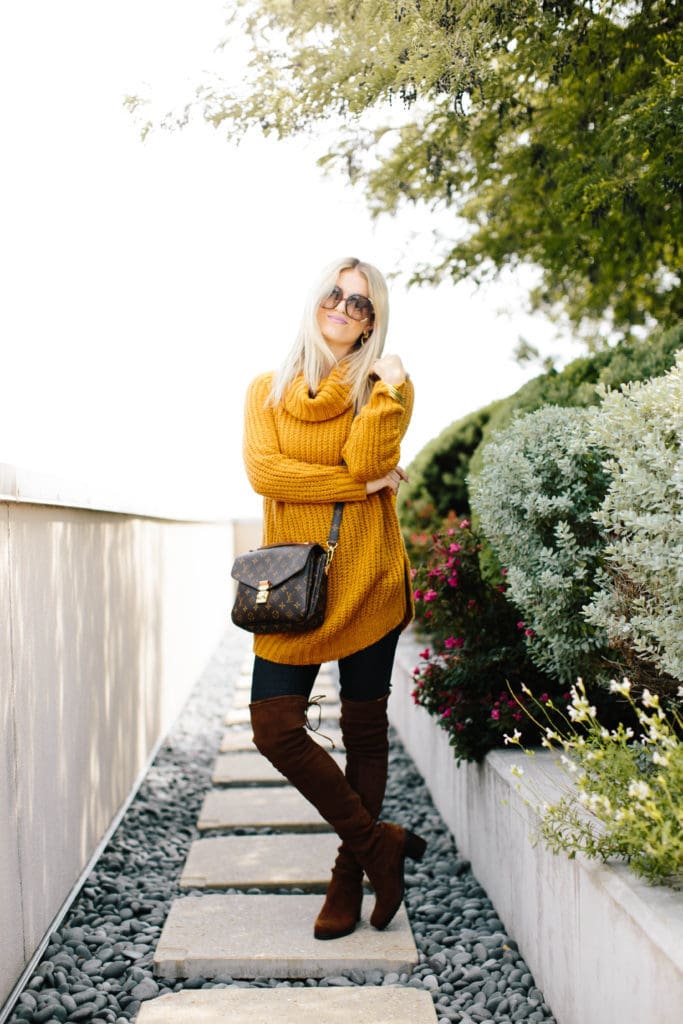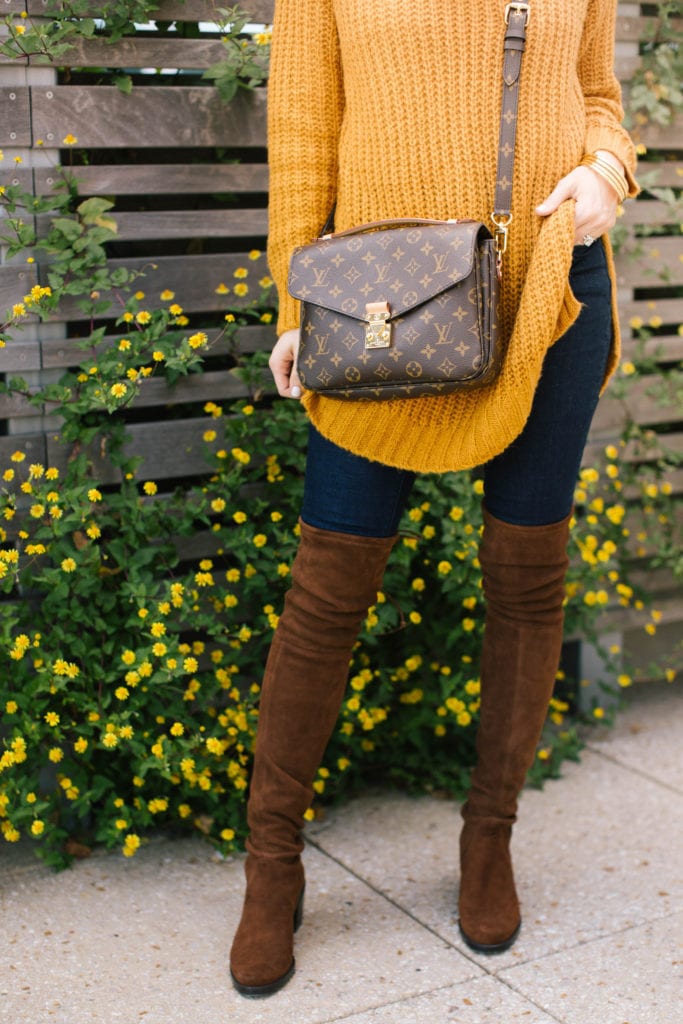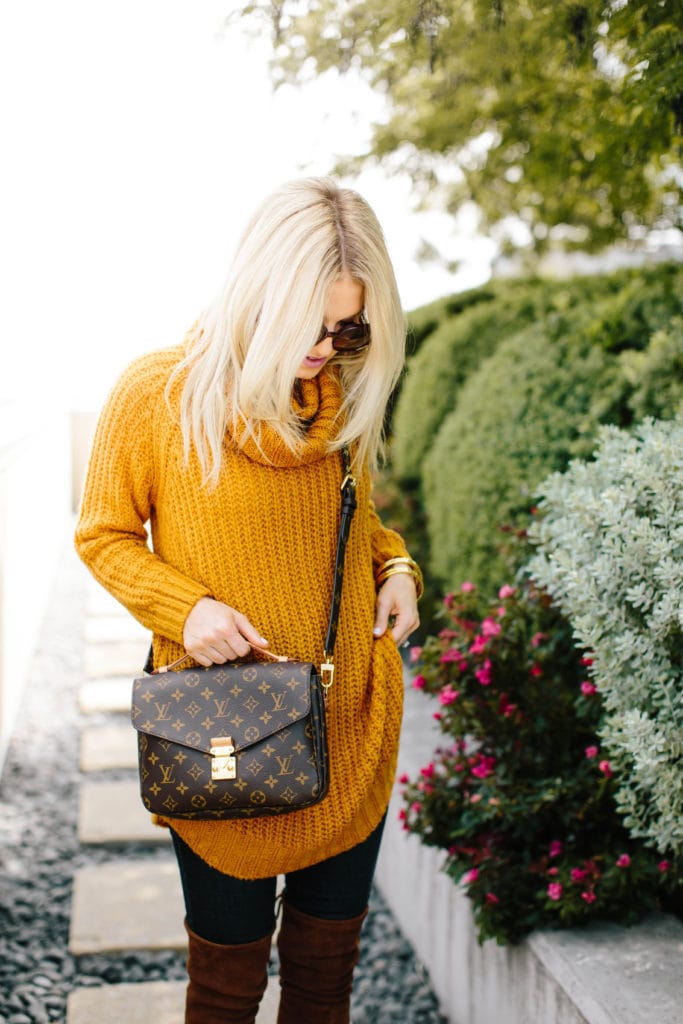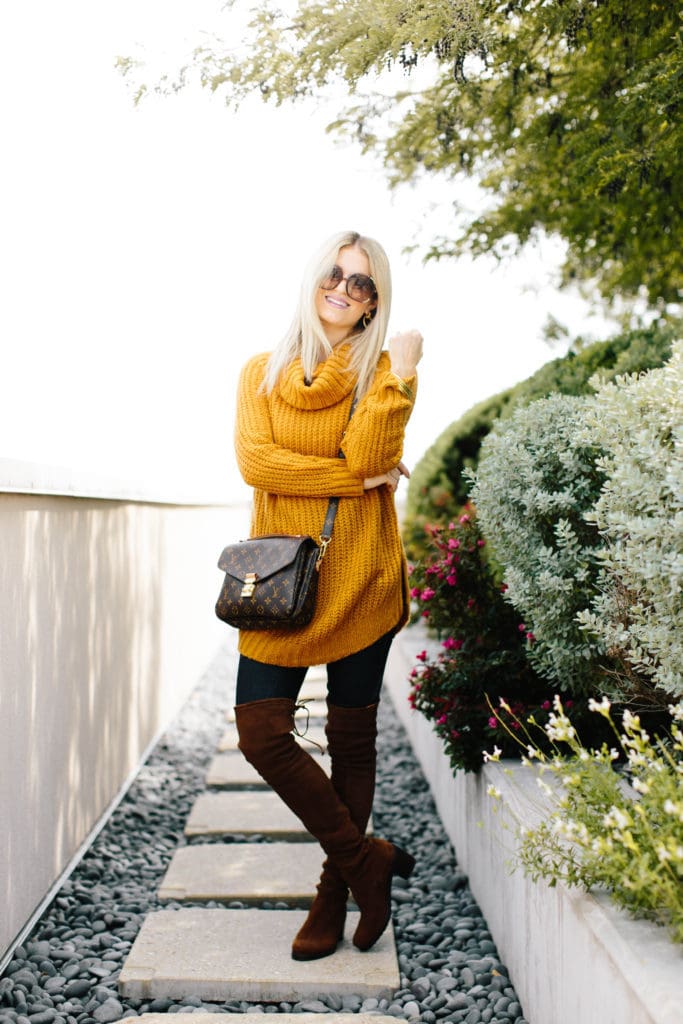 Sweater: ModCloth [wearing XS for size reference] [c/o] | Jeans: ModCloth [XS for size reference, normally am a 25 in jeans] [c/o] | Boots: Stuart Weitzman | Bag: LV | Sunglasses: Chloe
Photography by: Rebecca Dale
---
You know when you're on the hunt for something but you aren't too sure what it is? That was the case with my red prom dress. Oh gosh, my red prom dress. WHAT was I thinking?
I waltzed into my parents room before we went dress shopping and I told them I had a "vision" [A vision? Okay, Katey.] of a red dress with a beaded halter. My mother should have stopped me right there. Did I want to be bedazzled Baywatch? I guess so. So we traveled all around Dallas searching for some imaginary red, halter dress. Oh, but sadly it did exist. It existed so much in fact I showed up to prom with it and so did 3 other girls. While I was excited to match they weren't so much. Or maybe I'm just assuming by the fact they were pointing at me? But looking back I cringe. Are prom photos truly supposed to make you feel that awkward? I had some weird updo. And too tan skin. And overlined lips. And a vile Kardashian-esque smokey eye.
But one thing I never regret being on the hunt for is a cozy sweater. Last year I was rocking a baby bump, so sweaters were a bit difficult to find. I didn't want to spend a ton of money on maternity sweaters [maternity clothing is SO expensive!] and so half the sweaters I bought could turn out to be crop tops if I wasn't careful. I may or may not have lots of blog shoots I never posted because of the crop-top tummy. This was in January so I refused to waste money on maternity sweaters since I was about to give birth, but the bump was boss and it was playing major peek-a-boo. I'm tempted to do a blog post on all the "pregnancy shoot outtakes!" Haha! The side effect? This season I'm a bit overzealous when it comes to finding sweaters because I can't wait to wear them. I wanted one that had a neutral, yet rich hue because I feel like it would warm up my pale skin during these winter months. I styled this one from ModCloth today and I'm obsessed with everything from the texture to the relaxed neck. It also comes in 4 other colors if you prefer something different. I paired it with a pair of their skinny jeans which are a saint. These are also under $60! Denim can be a struggle in the winter because if you don't get the perfect fit then your booties look awkward and you have fabric bulging out the top of your over-the-knee boots. These are very fitted which avoid that look, but they come in an array of sizes. A huge reason I love ModCloth is their sizing, they have so many options which I prefer because the entire world doesn't just fit 3 sizes: s, m, l.
Now for a personal life update, we have our move date! We move in about 5 weeks which truly seems like nothing from this process. I had an emotional moment this weekend after we found out. I'm so thrilled to create new memories, to not be living out of boxes and to actually have a place to put our things. I feel like I've wrecked my parents' upstairs with baby toys and dog toys and I feel bad for the mess. However, it's a bit bittersweet and I know I'll definitely cry. I probably sound silly but Maxi has gotten to spend every day the past 4 months with her Gigi and Papa and seeing them adore one another has been so special. They spoil her AND Peaches like it's their job. I legitimately asked my mom if she wanted to stay with us the first week in our home because my dad will be out of town for work. I totally worded it like, "Oh but mom you don't want to be alone!" and yet I really just don't want to not be with her. We do have one project left when we move but I honestly can't decide. It has to do with the island so in our next home decor update I'll post and ask your opinion!
Thank you so much for stopping by and seeing how I styled this cozy little number! I hope you adore this sweater as much as I do!

In collaboration with ModCloth. All selections and opinions are my own.