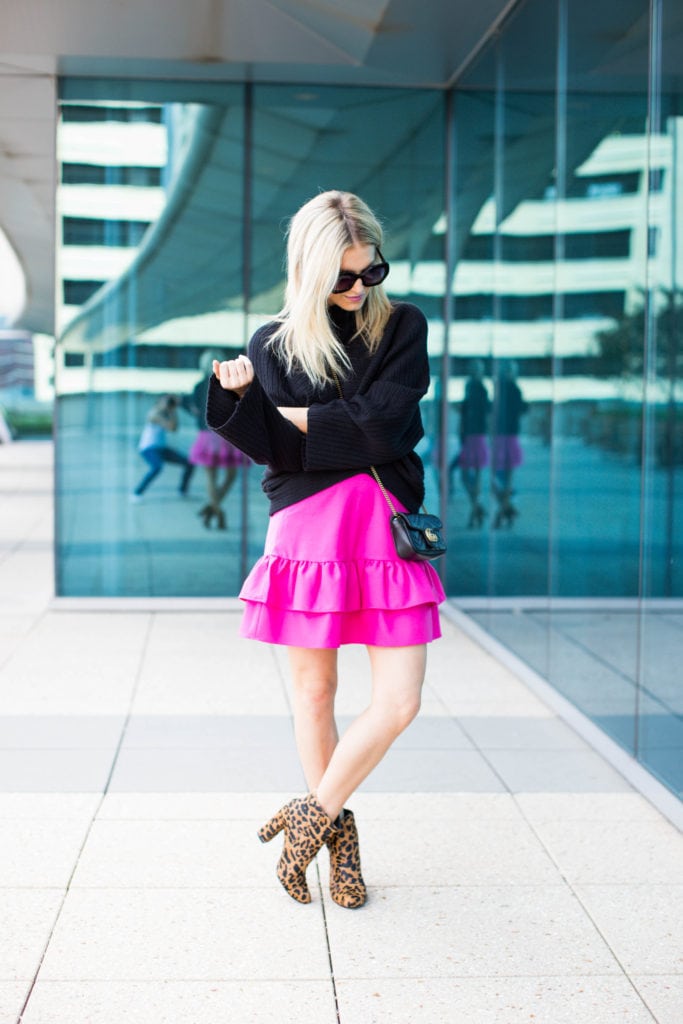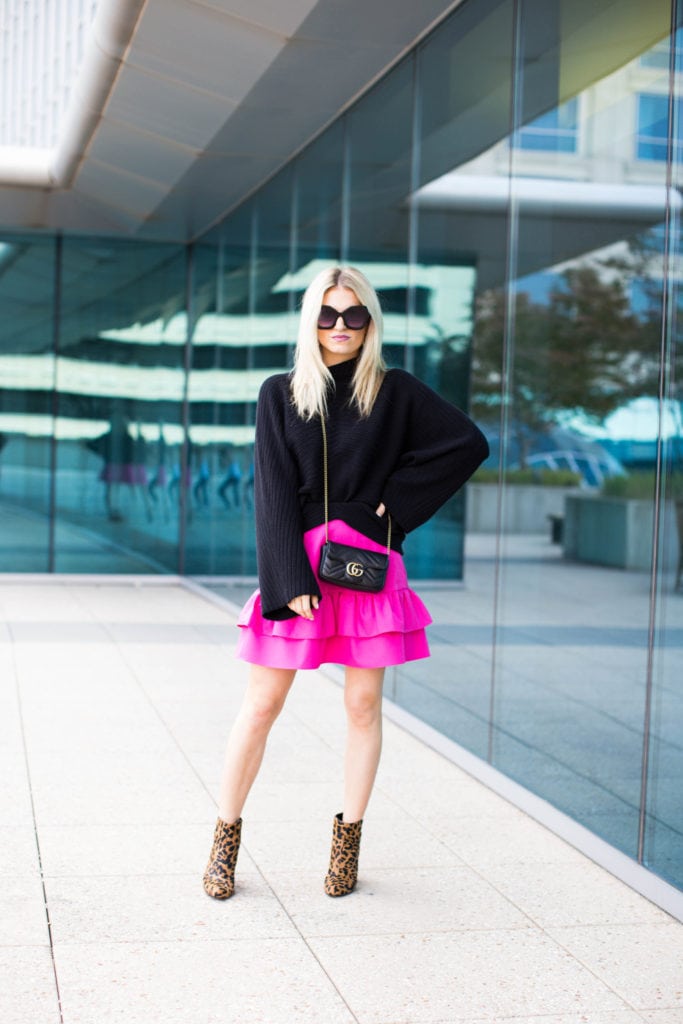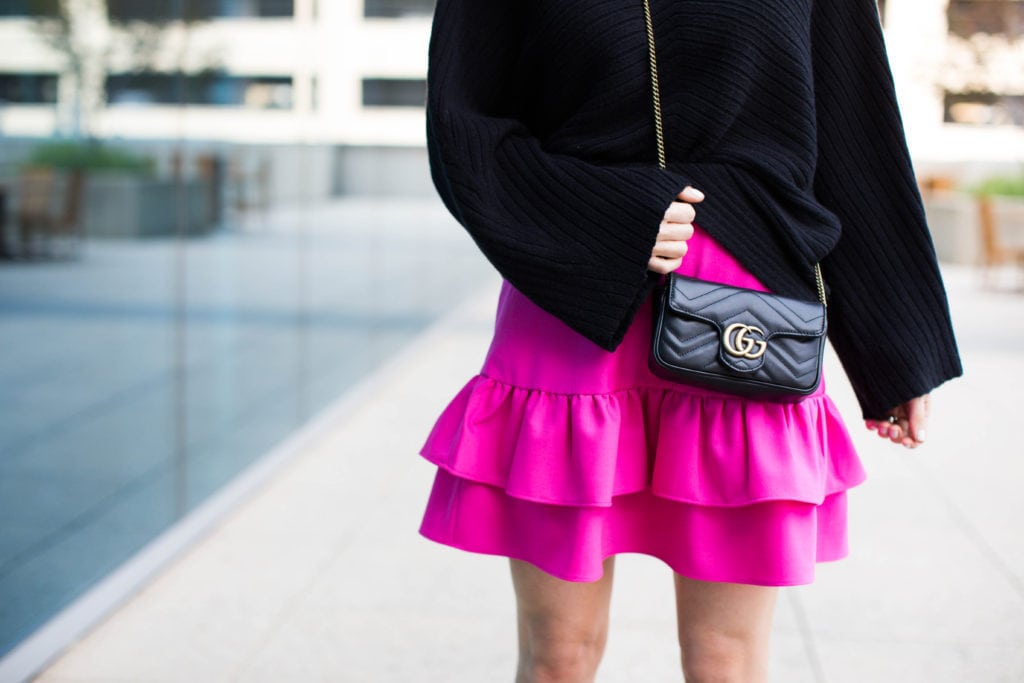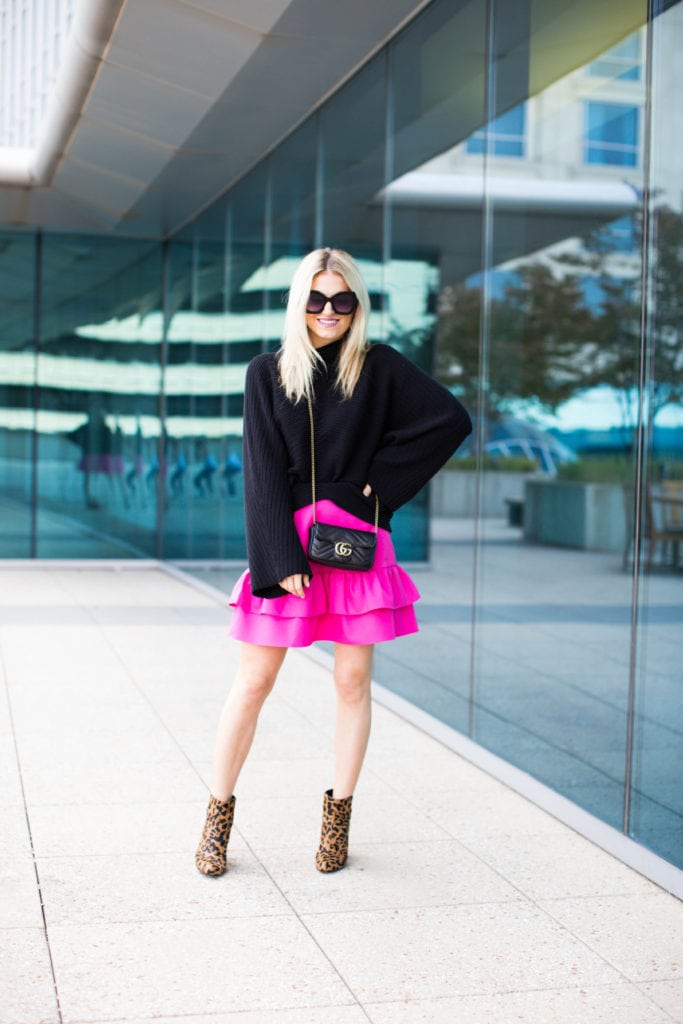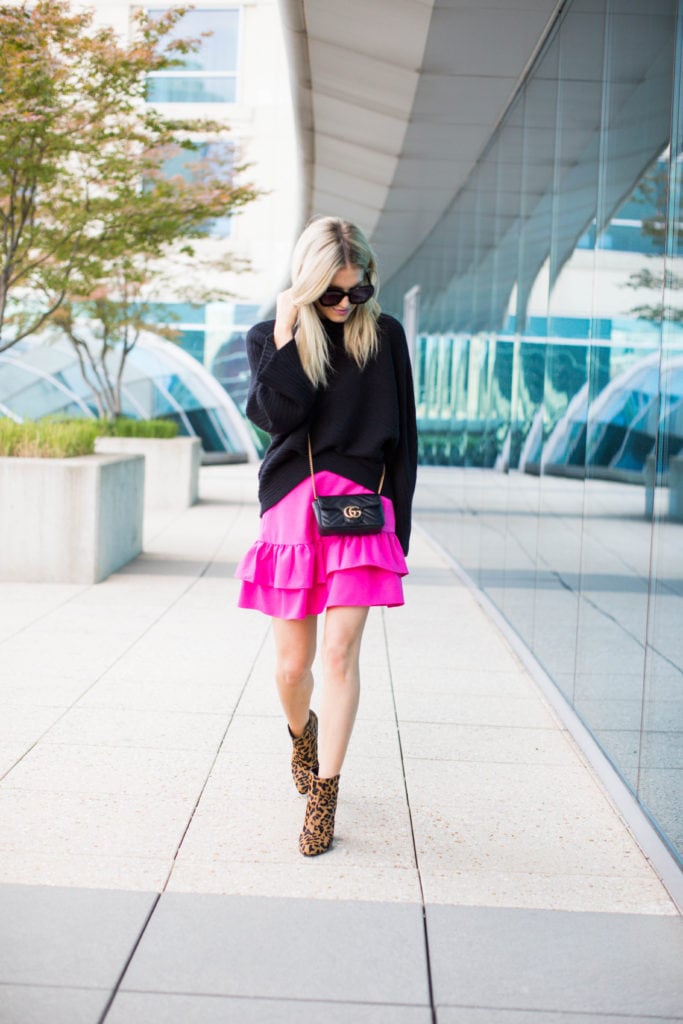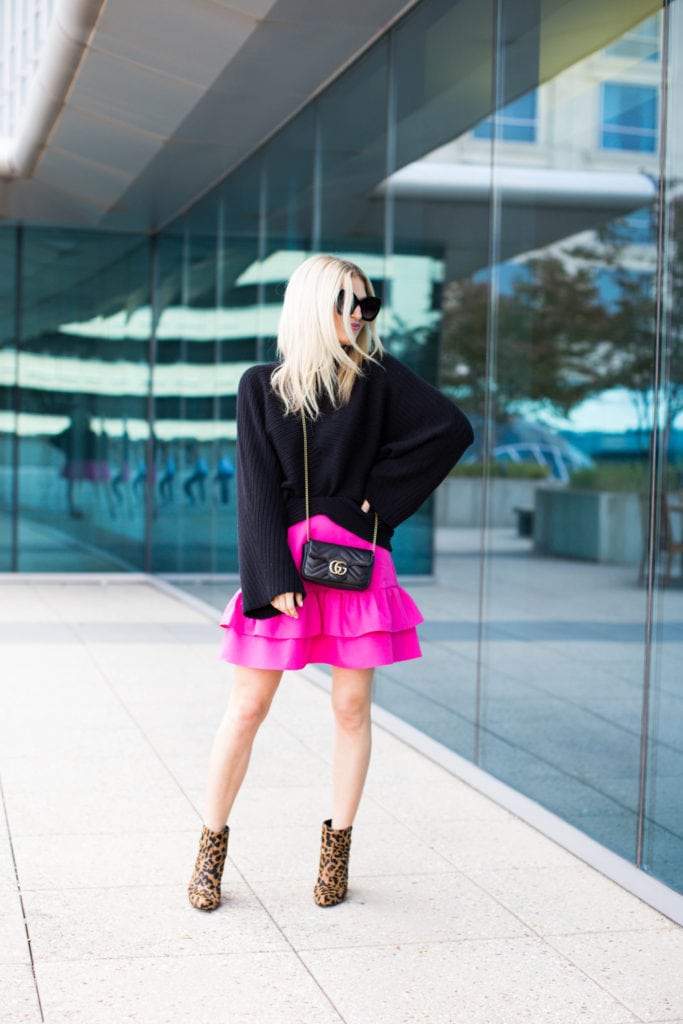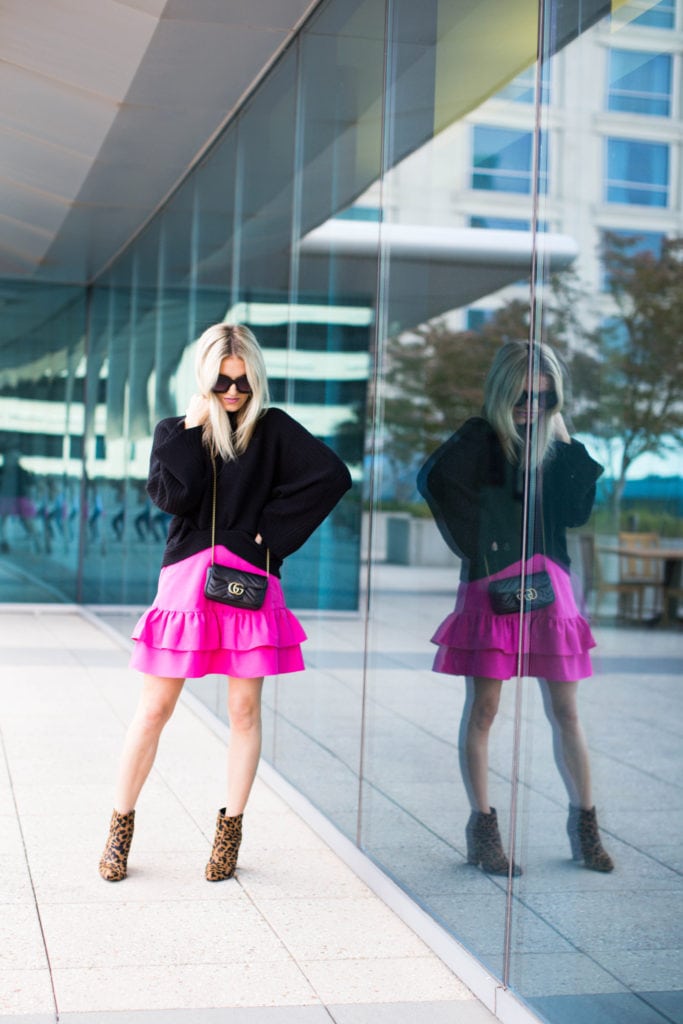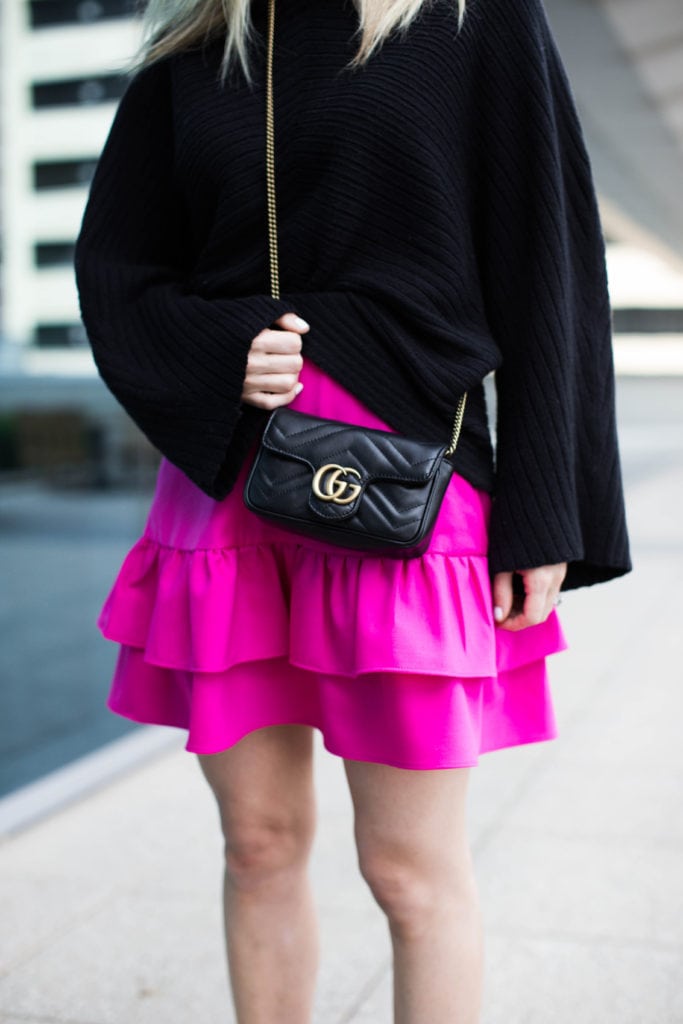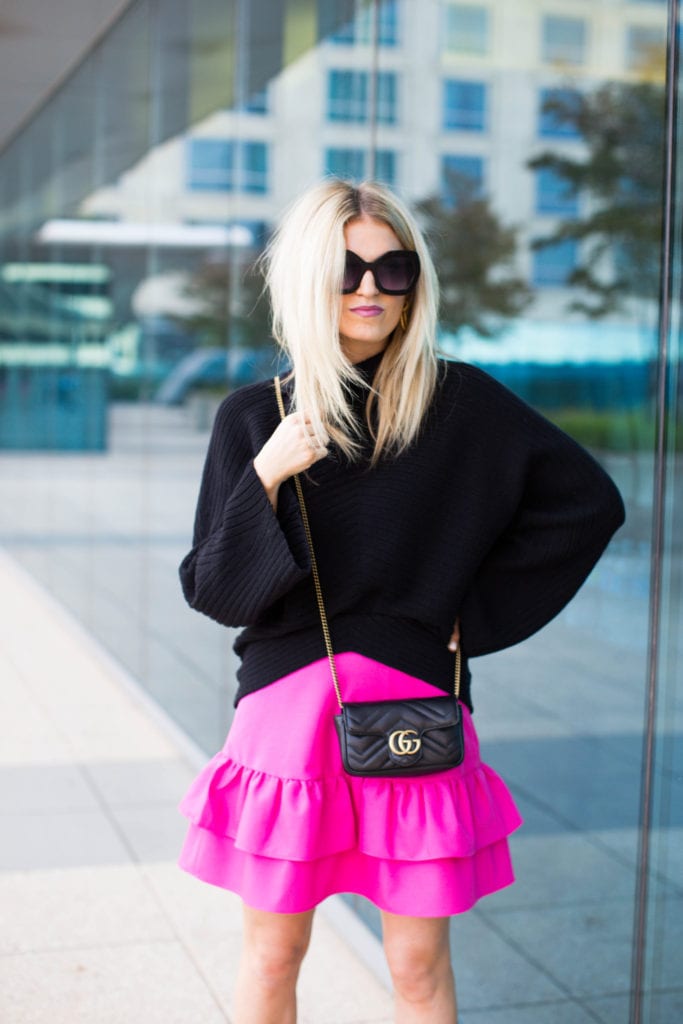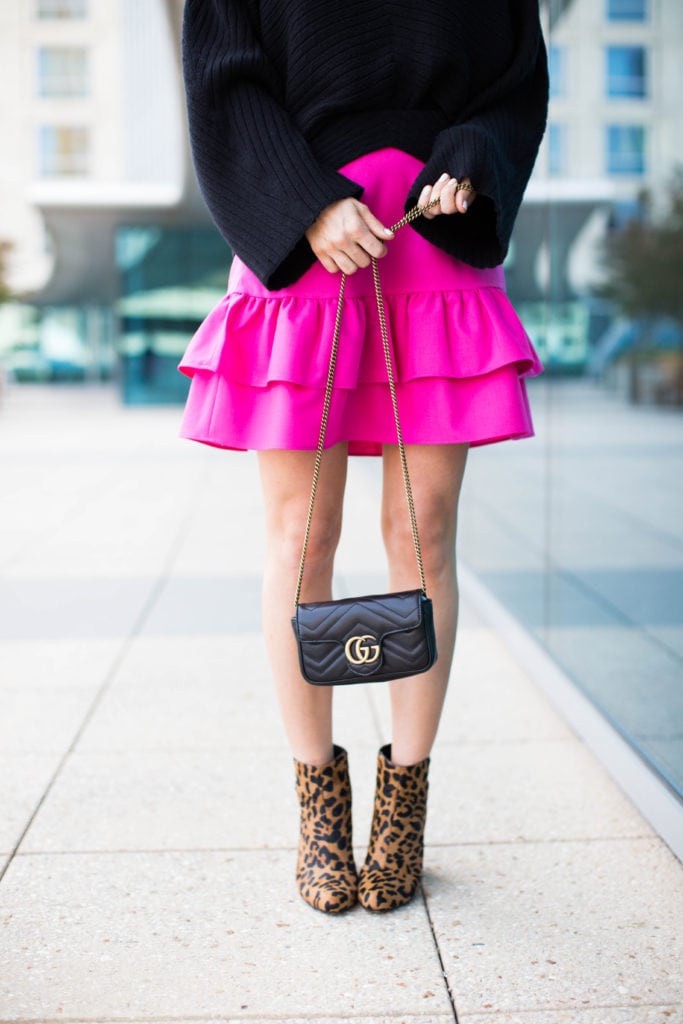 Skirt: J.Crew [go down a size] | Sweater: Anthropologie [TTS] | Booties: Old, Similar, Similar | Bag: Gucci [c/o] | Sunglasses: Alice & Olivia | Lipstick: Save The Queen
Photography by: Rebecca Dale Adler
---
My husband may or may not have made fun of me for how long yesterday's blog post was, so I'll keep it short & sweet today!
I always joke that I'm a spring blogger. Style bloggers always have different seasons that they love to shoot in and where they feel their outfits are the most representative of themselves. You have to shoot ahead for seasons as it's an industry trend that we buy in a forward thinking manner. People poke fun of it a lot on Instagram. "Aren't you hot?" "Why are you wearing a sweater in July?" This is definitely something that brands have been discussing for a bit now as it can be unnerving to be in NYC in February and not be able to purchase a coat anywhere. They already have shorts on the floor for you to peruse and who wants to think of shorts in the snow?! But I don't see any change happening anytime soon!
But back to the seasons! Most bloggers don't claim summer. Hiding sweat marks in 105 degrees just isn't very ideal. 😉 Winter means snow or overcast days so your photos can look a bit dark and moody. Fall is a favorite for many girls! But personally, I love spring. I'm 5'3″ so sometimes I feel like I'm swallowed in all the sweaters and coats in the fall. Spring? The weather is bright and crisp and my outfits are bright. However, I must say today might be my favorite fall look. A pink skirt and leopard booties definitely feel bright in my book. Add tights if you are in a cooler climate and you're good to go! The worst part about this look is that this skirt [go down a size!] comes in 2 other colors and I'm having to tell myself I don't need them.
What is your favorite season to dress in?!