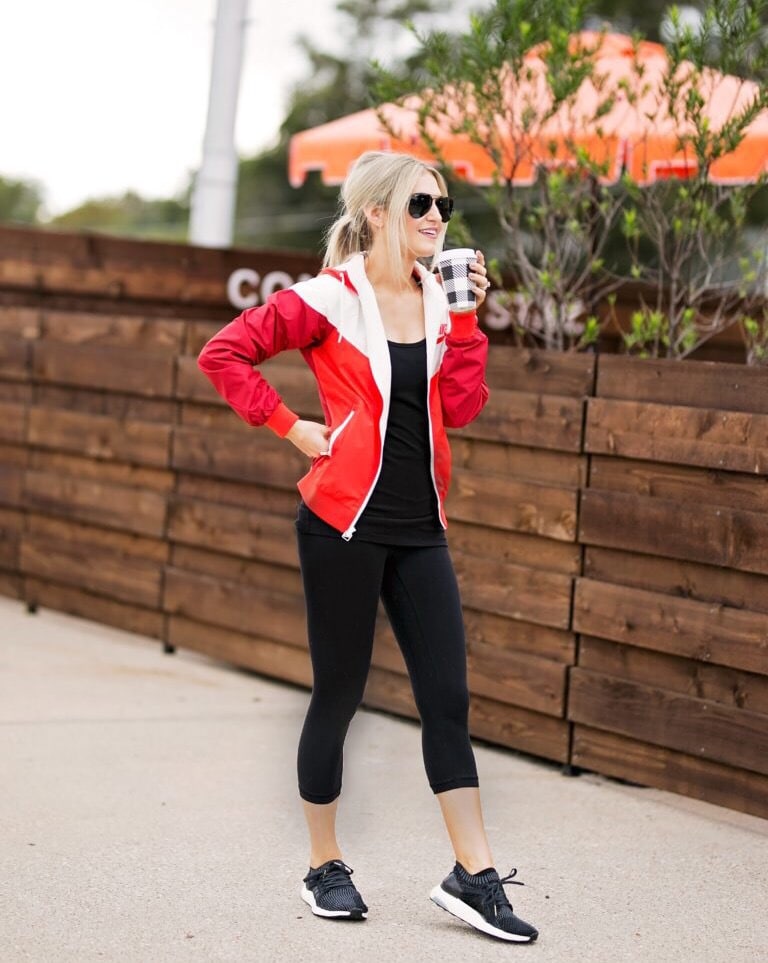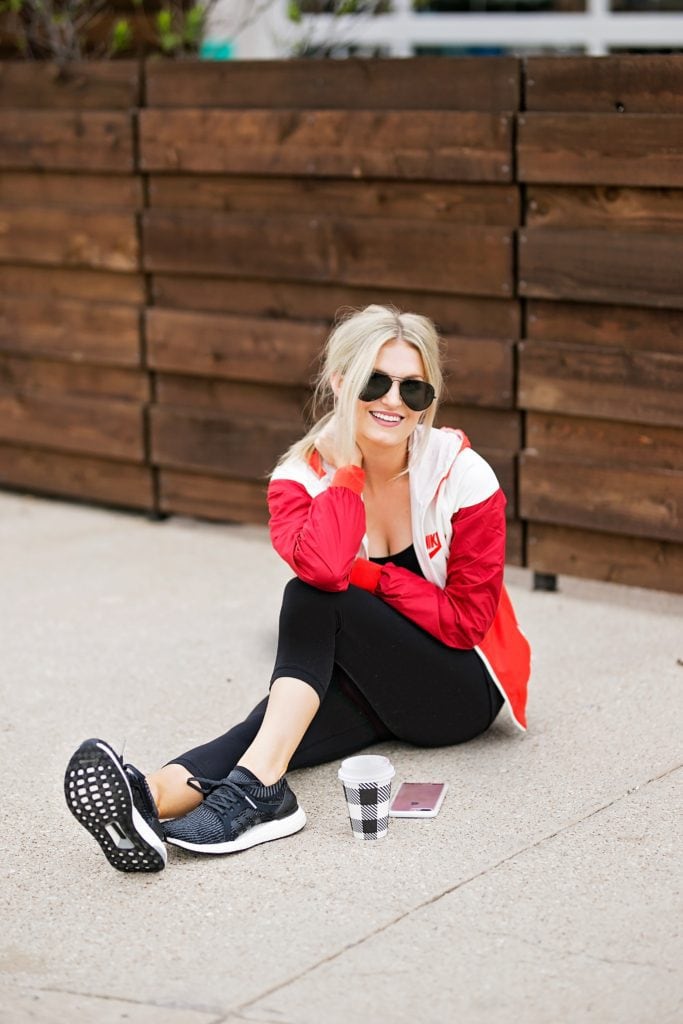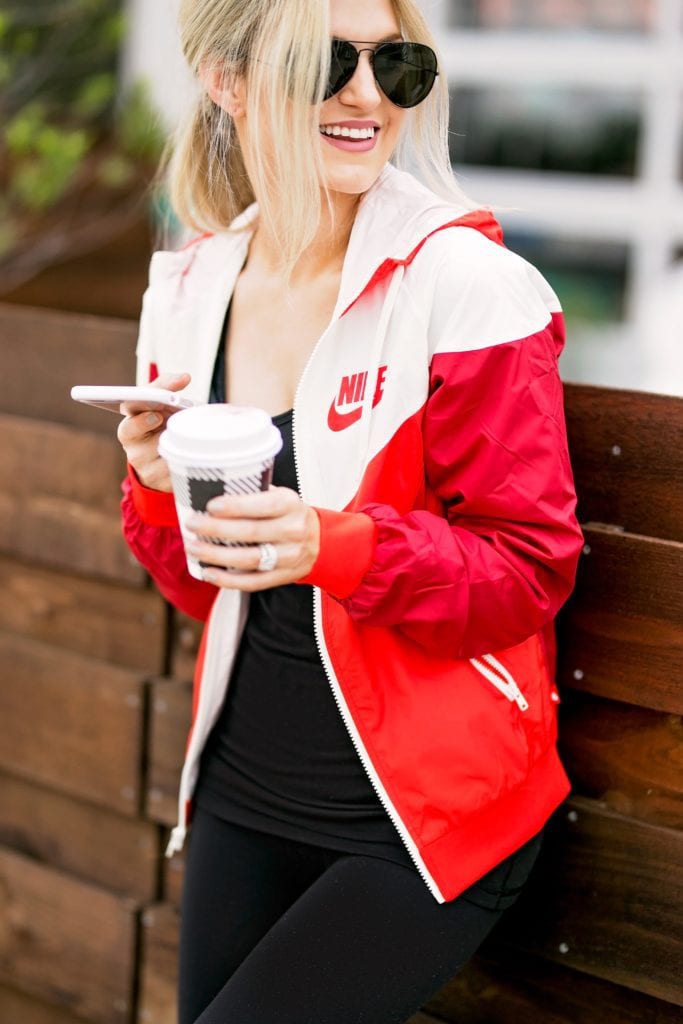 Jacket: Nike | Leggings: Nordstrom | Tank: Similar | Sunglasses: Ray Ban | Shoes: Adidas
Photography by: Angie Garcia
---
Generally, my looks on the blog are very styled. I set a time with my photographer and we shoot with all my favorite accessories. I decided I wanted to throw a very real-life look in here if you need something for running around! We had finished shooting the other day and I was changing to go workout and I asked Angie to shoot this- hence why I have on lipstick. But I've got on no earrings/lint all over my capris and a wrinkled top! Hello, real life!
If you are in the market for some fall workout wear, I thought I'd share what I picked up for a workout wear refresh 2 weeks ago! Most of my leggings and workout tops are all stretched out from pregnancy and so I gave them to my girlfriend to borrow while she finishes out her pregnancy. We joke we will have the sisterhood of the traveling maternity pants. I've been running a bit more [lol I'm running away from my BBG workouts- no pun intended!] and knew I'll be living in leggings the next few weeks. We move soon and Paul really wants to have a TCU/Texas Tech watching party on November 18th. We got married during this game and it's always so fun being in Fort Worth with the rivalry with all of our friends. While I didn't go to TCU, I grew up in Fort Worth so growing up tailgating and going to the games was my weekend play! All of that to say I'll have 2-3 weeks of crunch time unpacking to get ready for the party. I'm pre-apologizing if my posts are temporarily a little shorter when we move, but I hope you understand! I'm a little intimidated by unpacking while taking care of Maxi. If you have any tips for unpacking with a baby let me know! First order of business is definitely getting a pack 'n play. My main sense of worry stems from wanting to keep her safe while things are scattered everywhere and she puts everything in her mouth. My mom was like, "You order a pack 'n play now, missy. That's her safe zone!" haha. I've also heard horror stories of how babies freak out when you move and can wake up 7-8 times a night all confused.
What am I getting at? I knew I'd only have energy to throw on workout clothes and brush my teeth so I figured my workout clothes should at least not be bump friendly! haha!
Here's what I picked up the other weekend and a few things in my online cart.

Thank you so much for reading, I hope you have a wonderful weekend! Paul is in a wedding for his friend Ryan so we can't wait to celebrate!