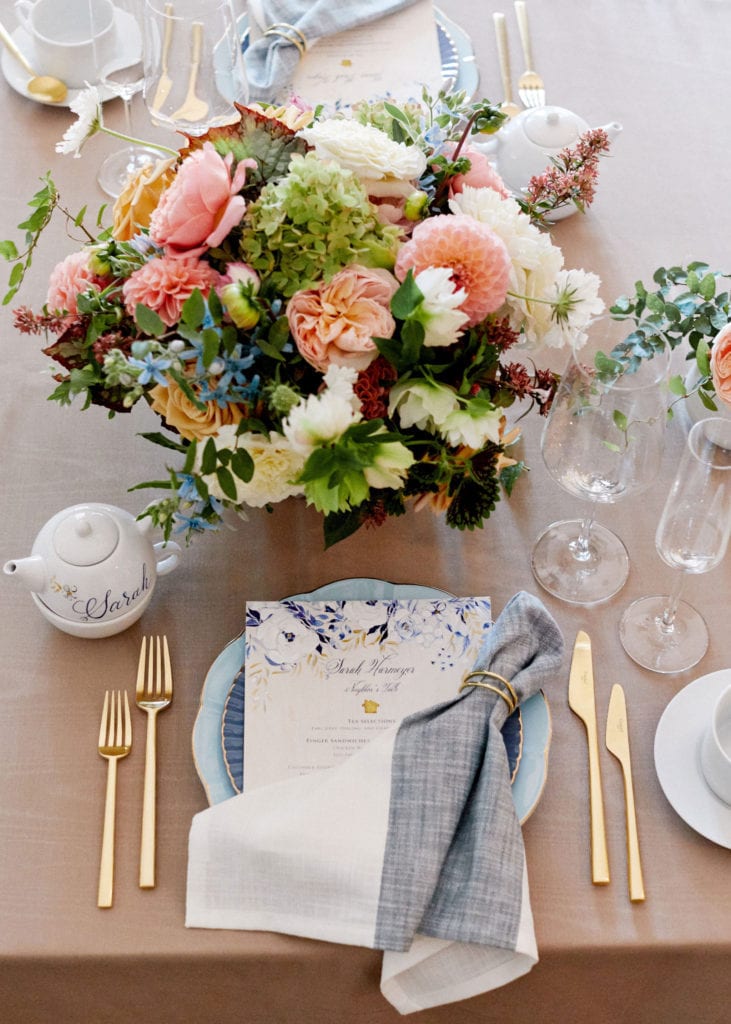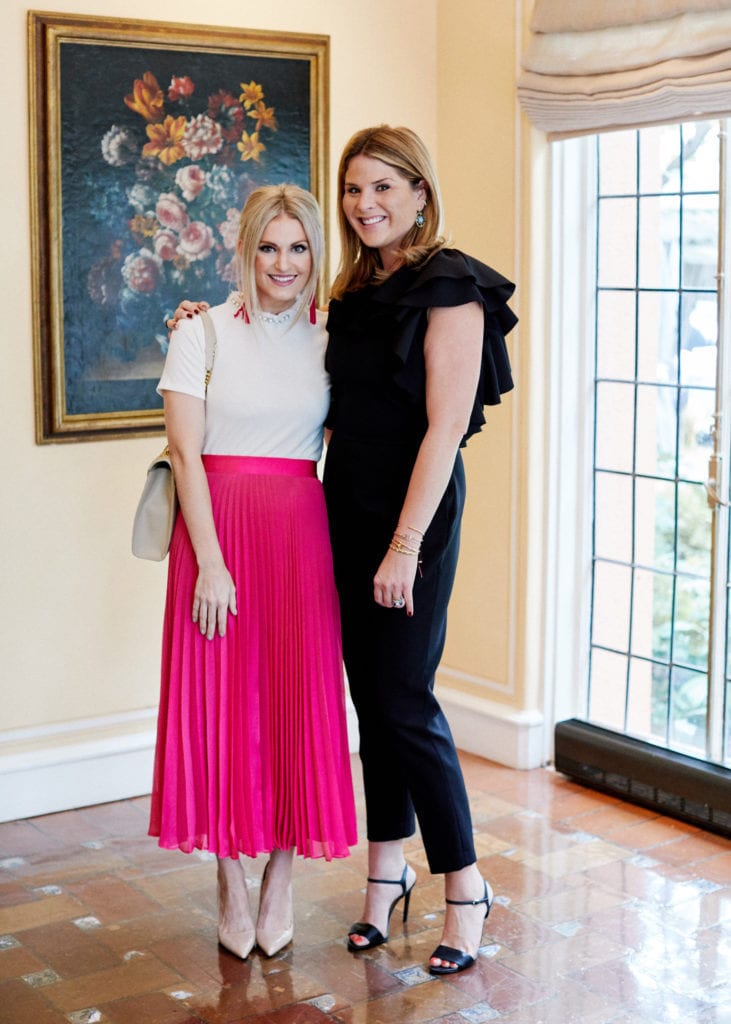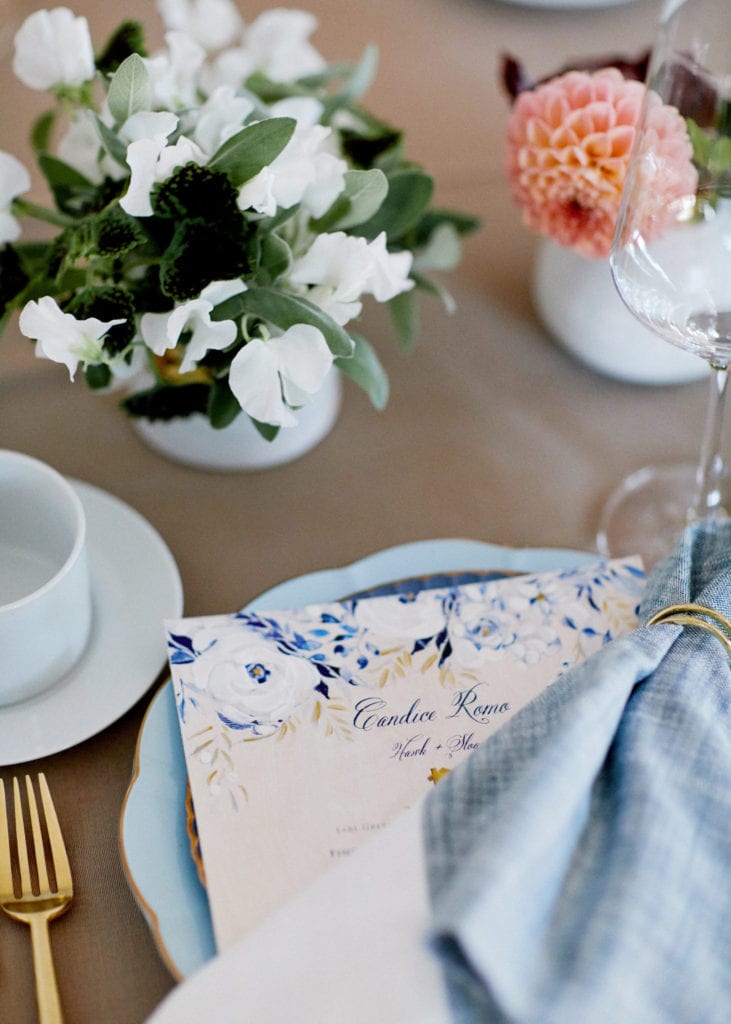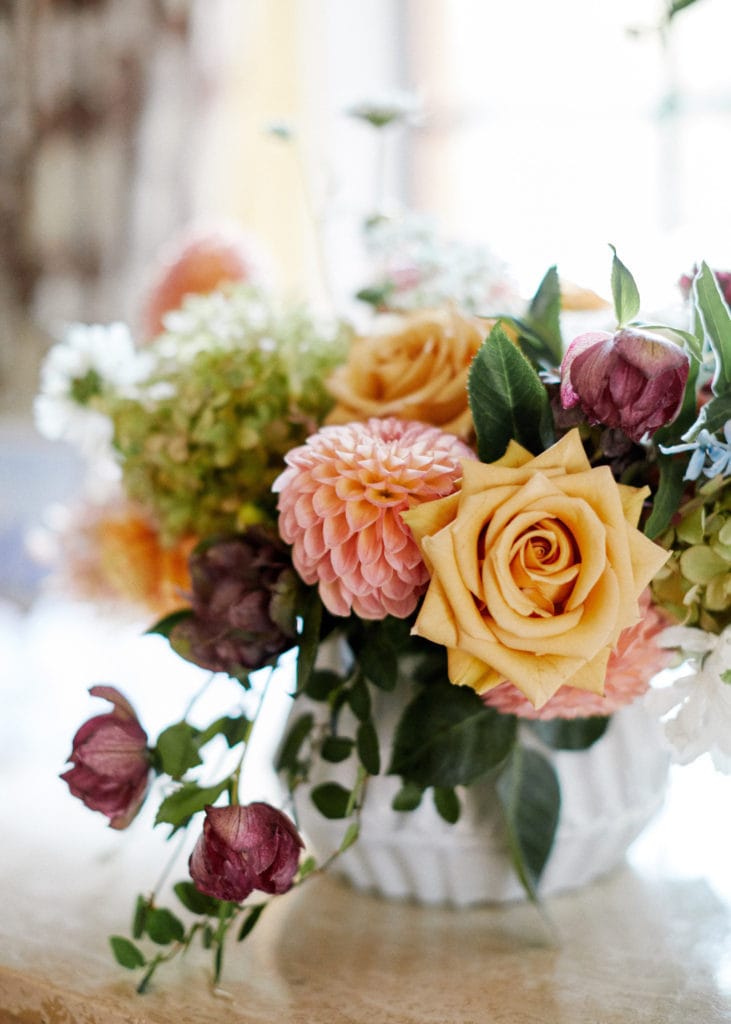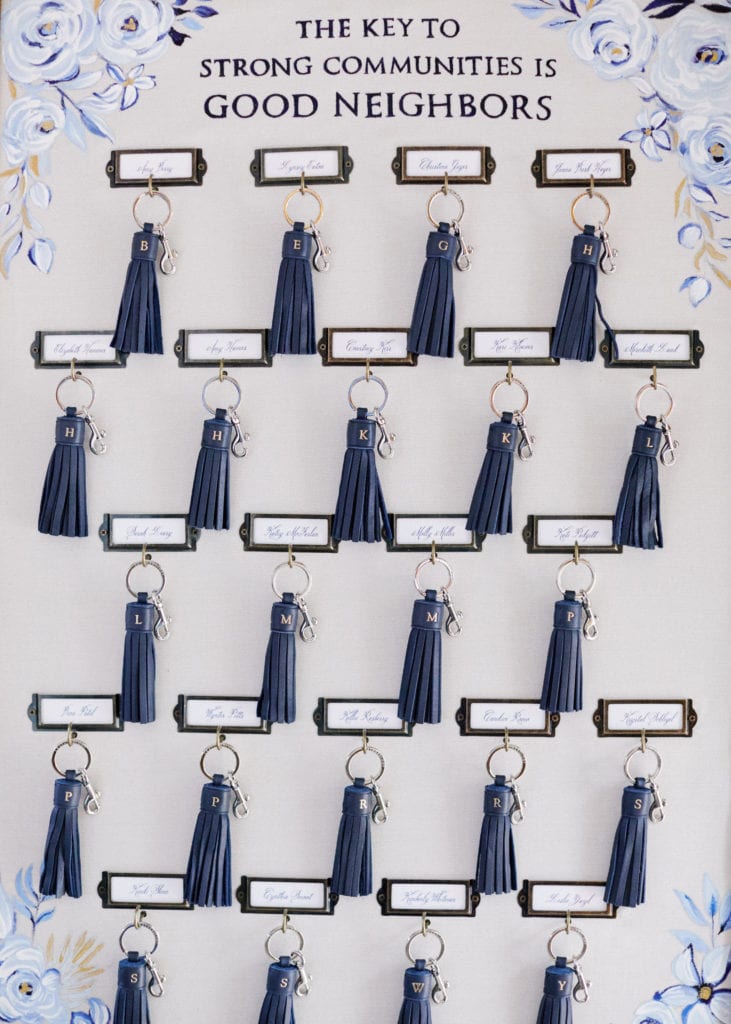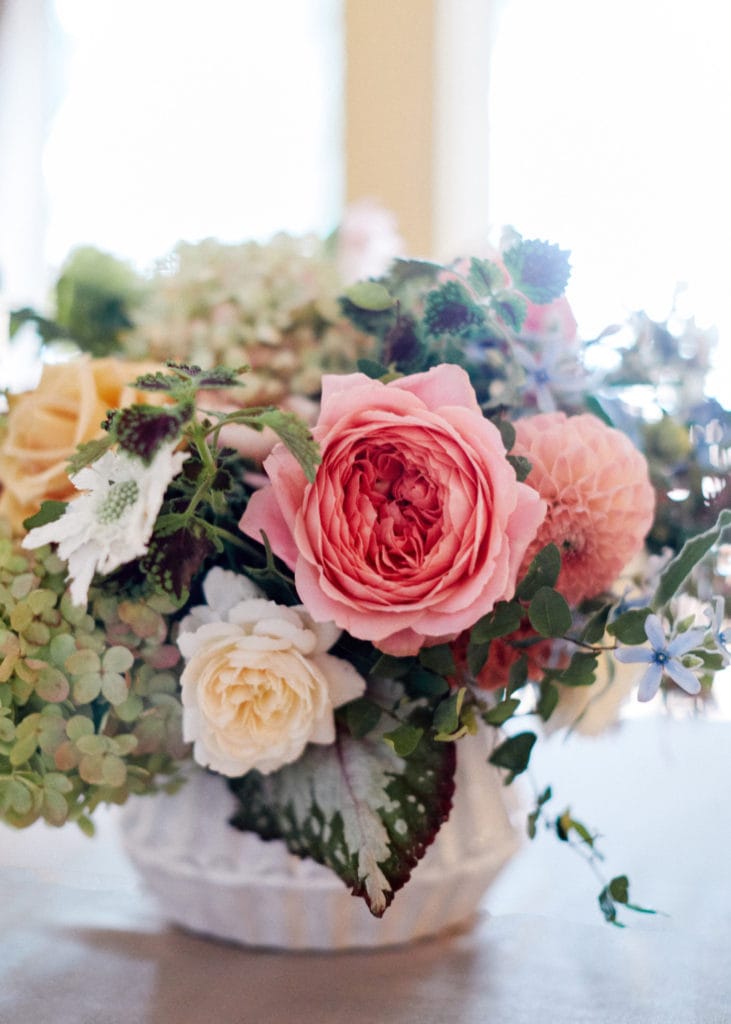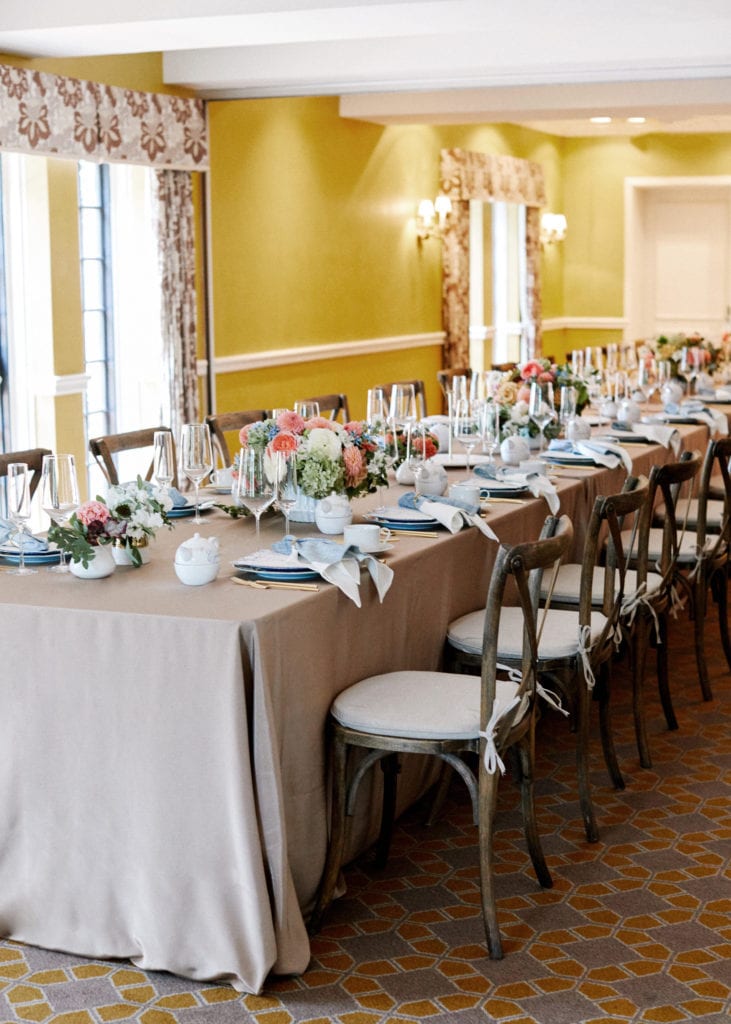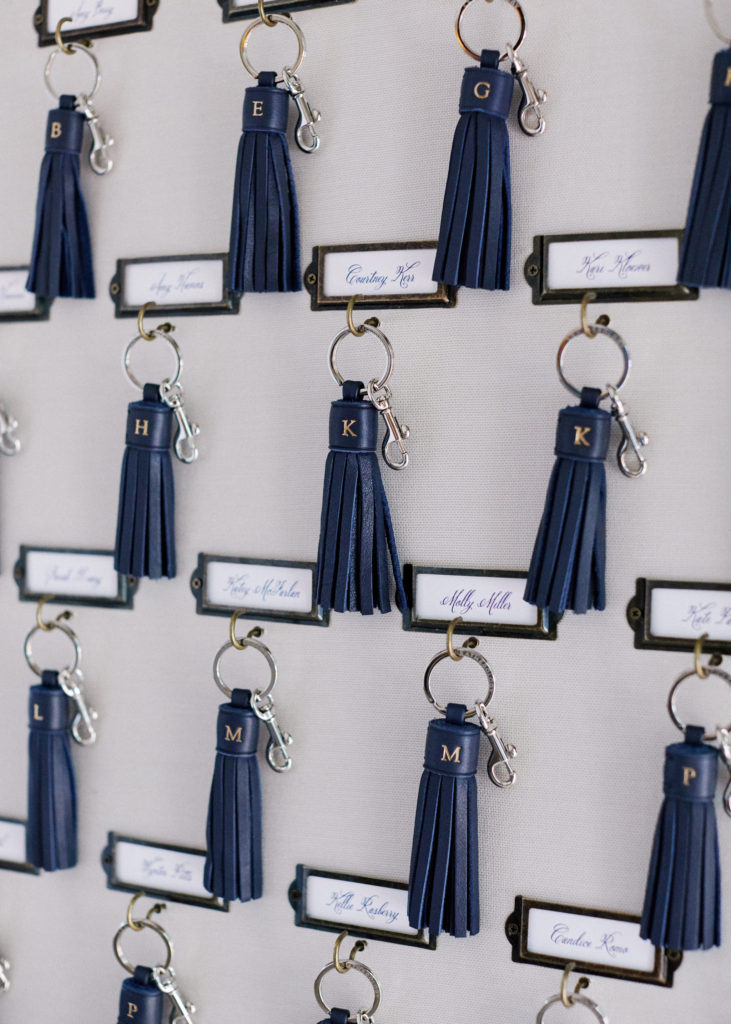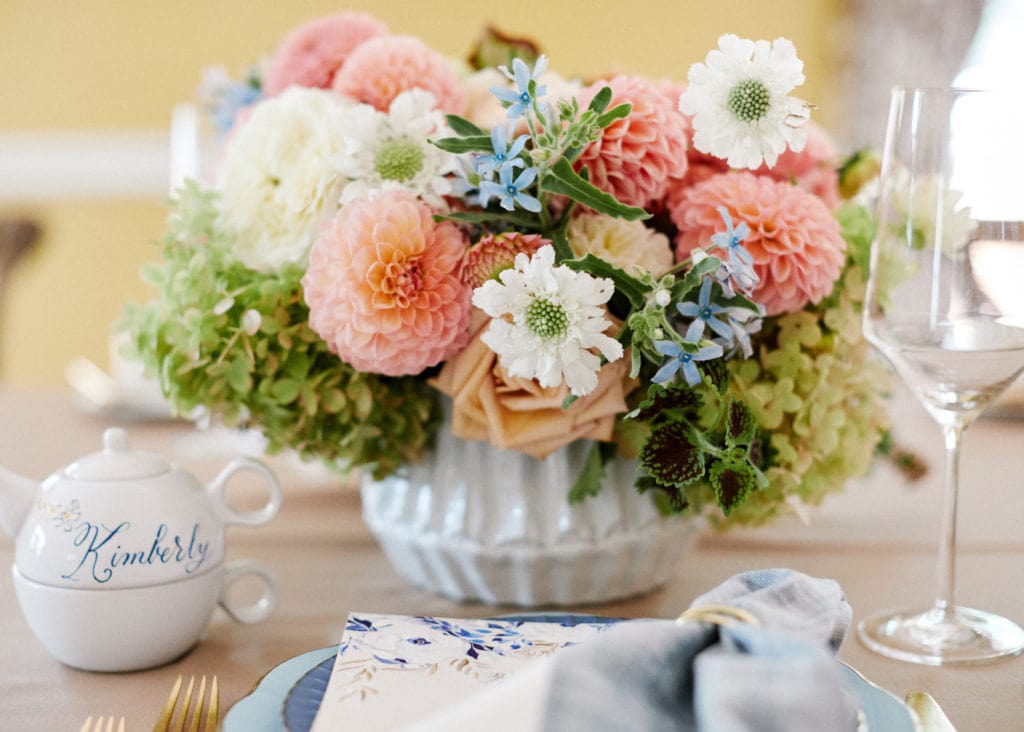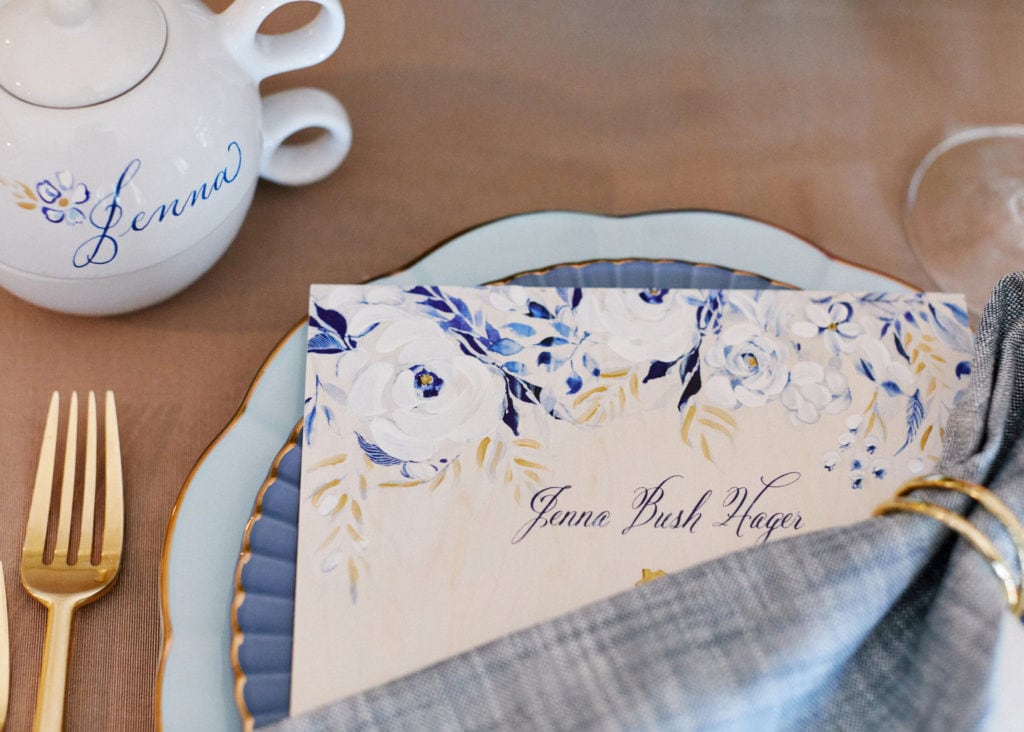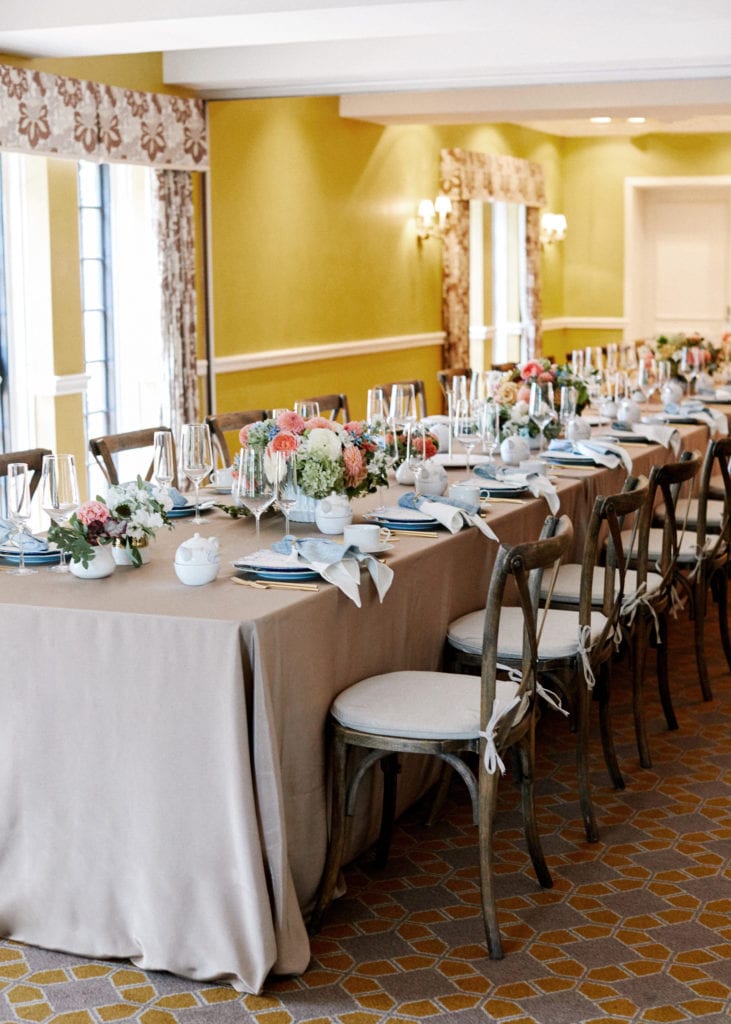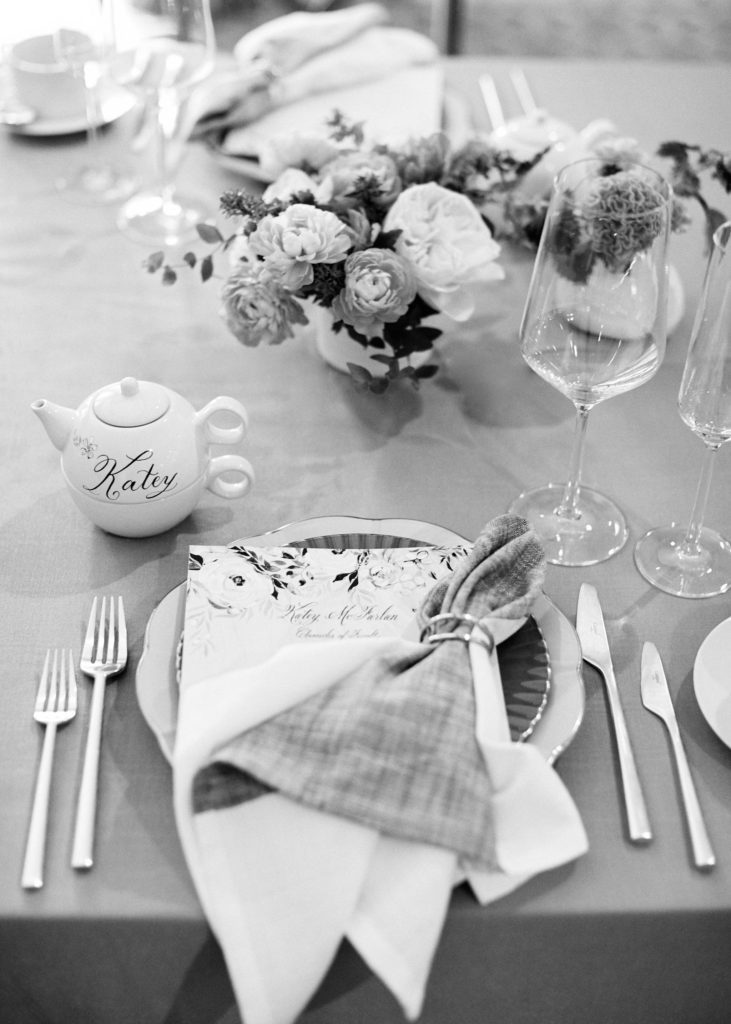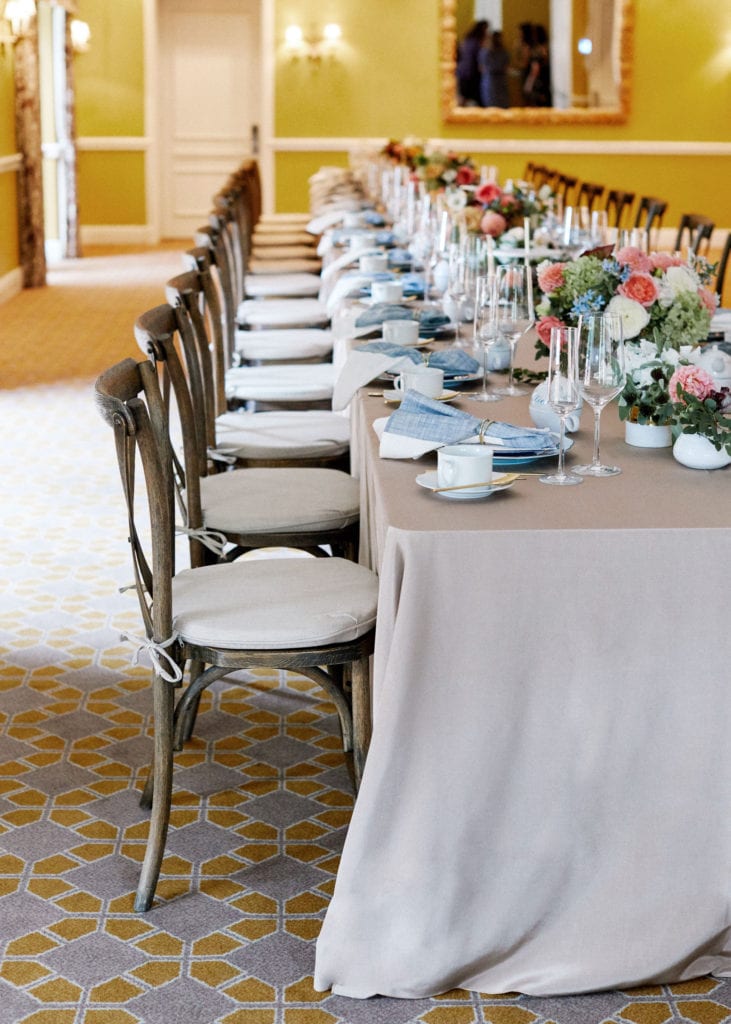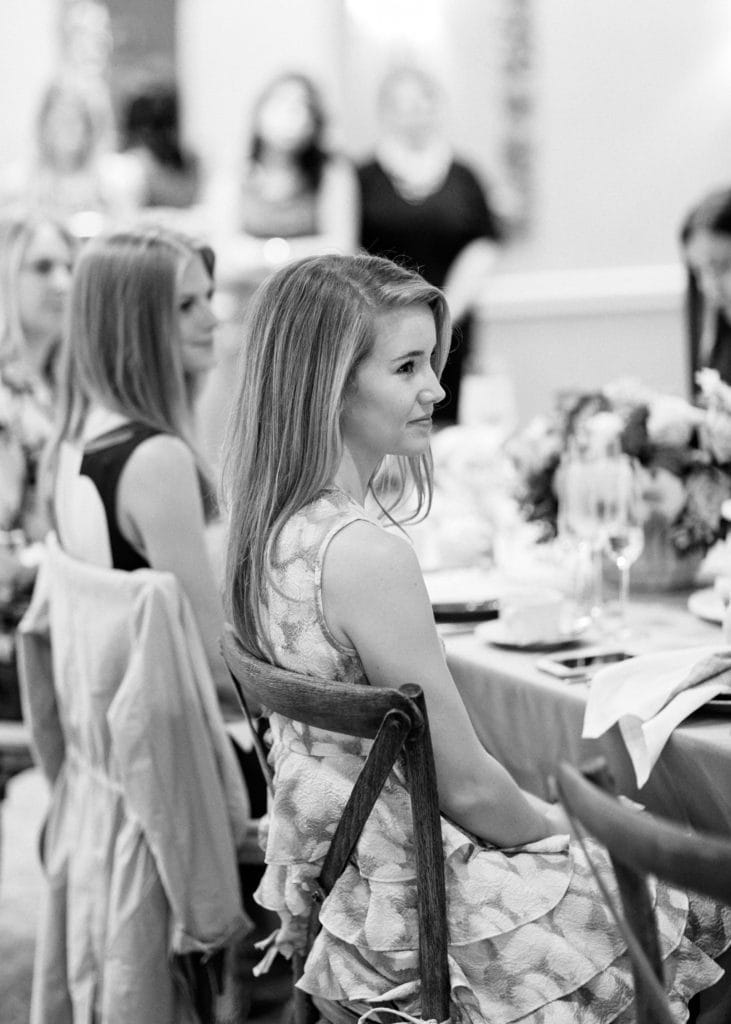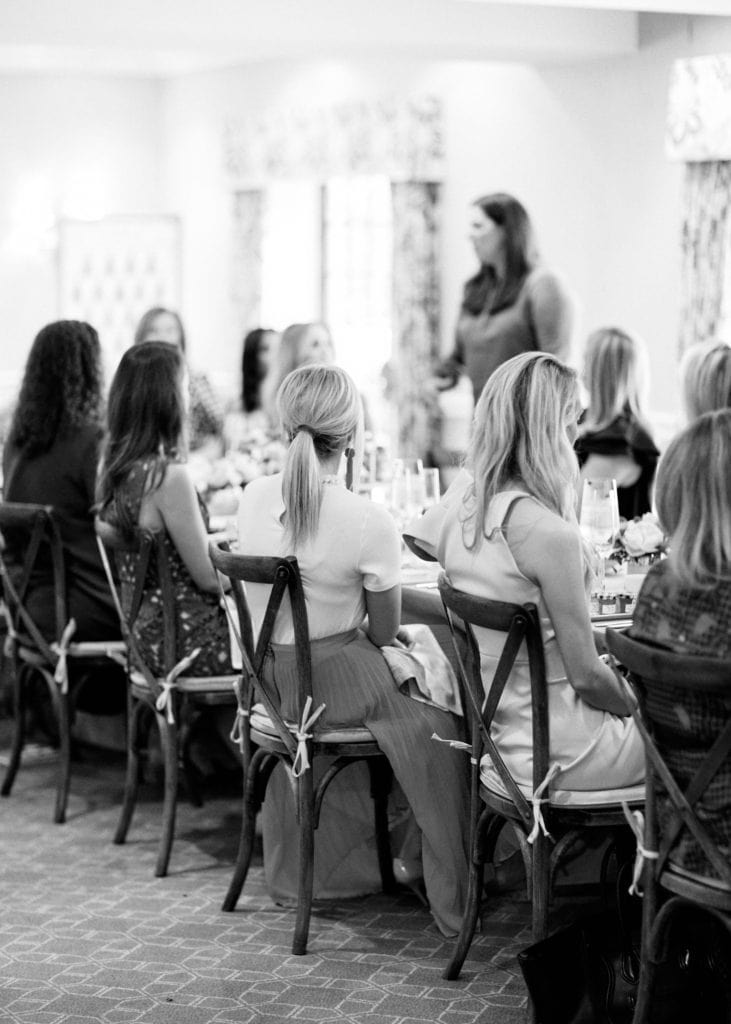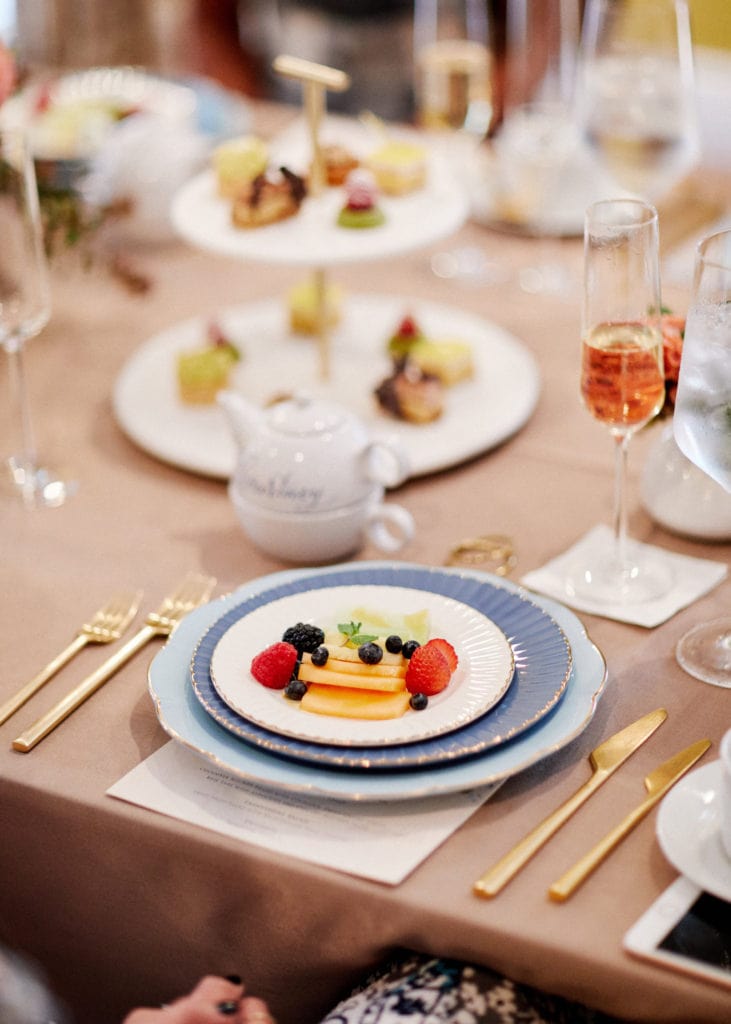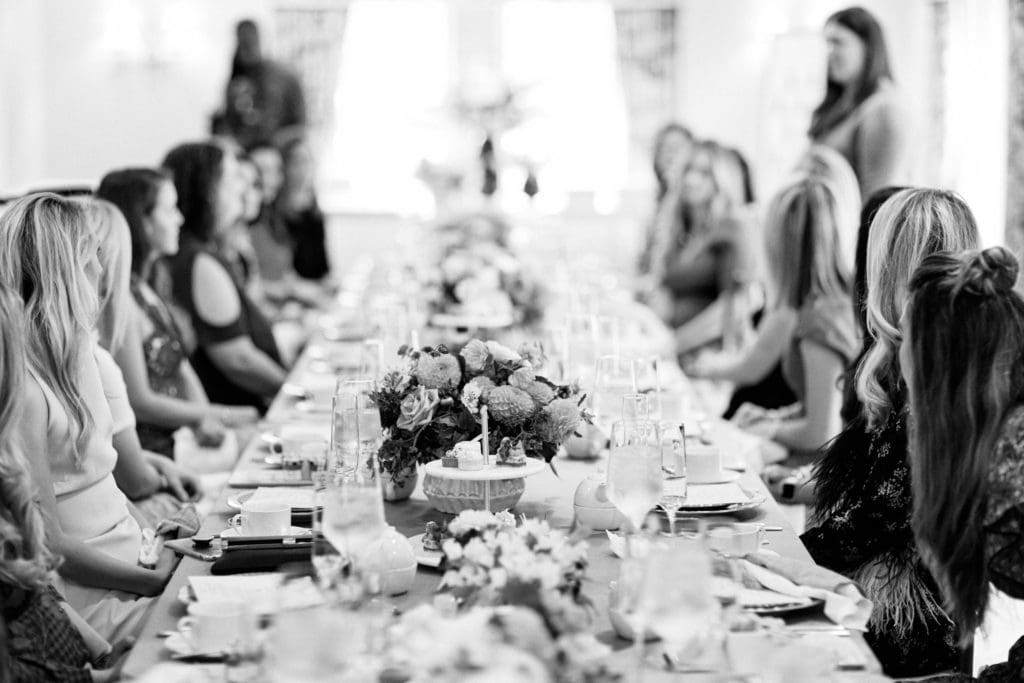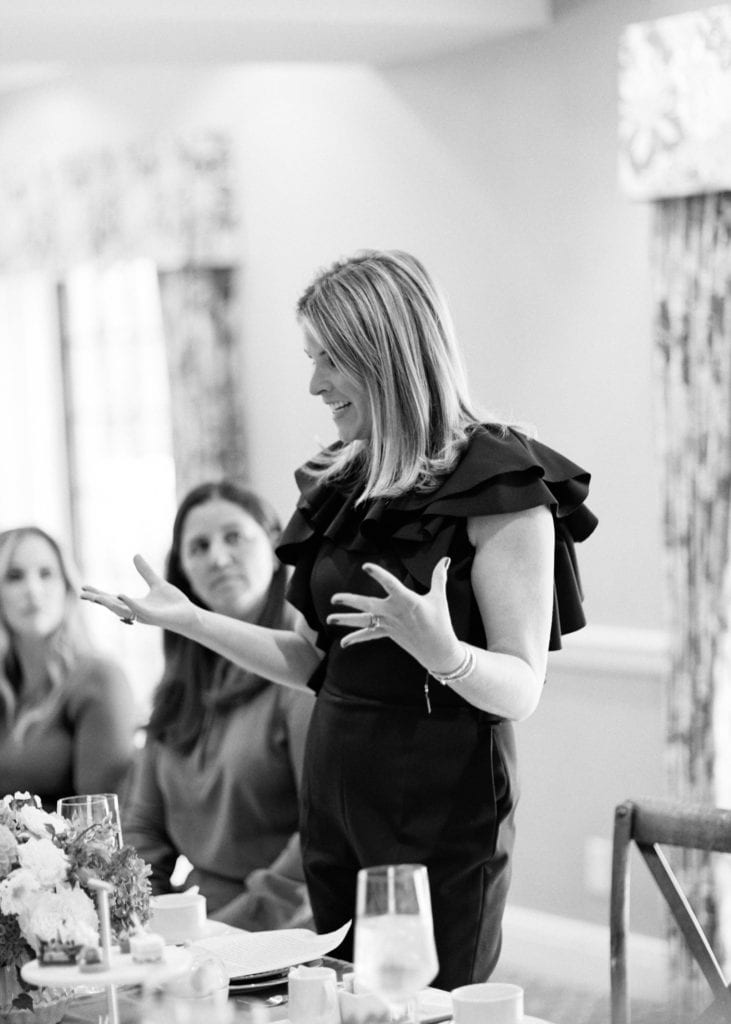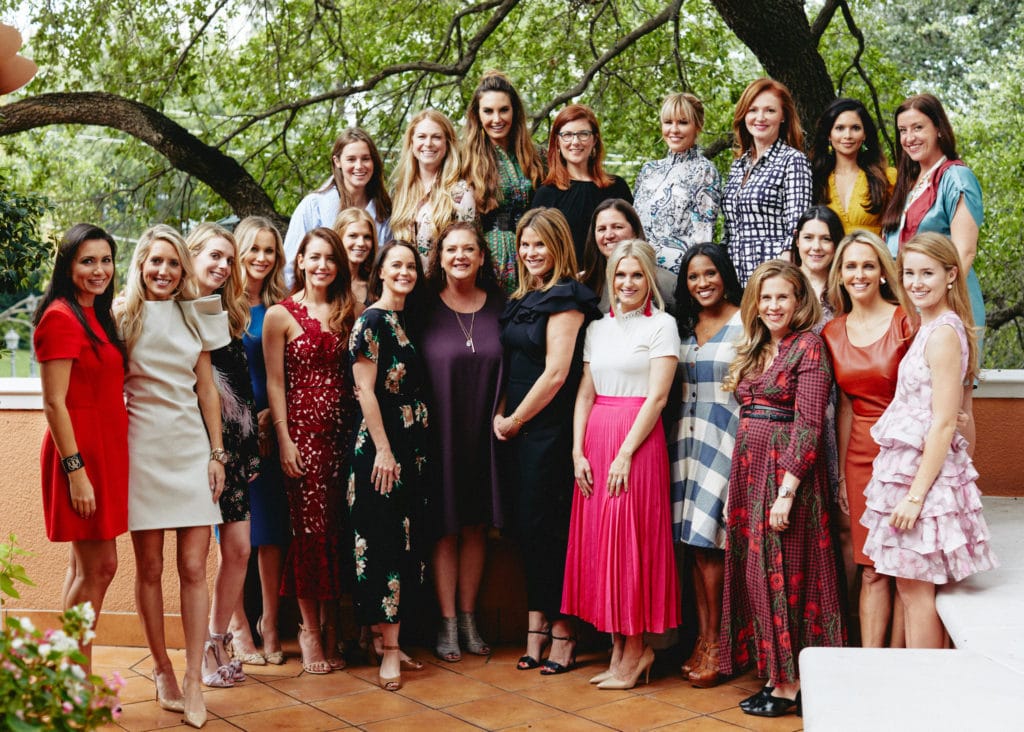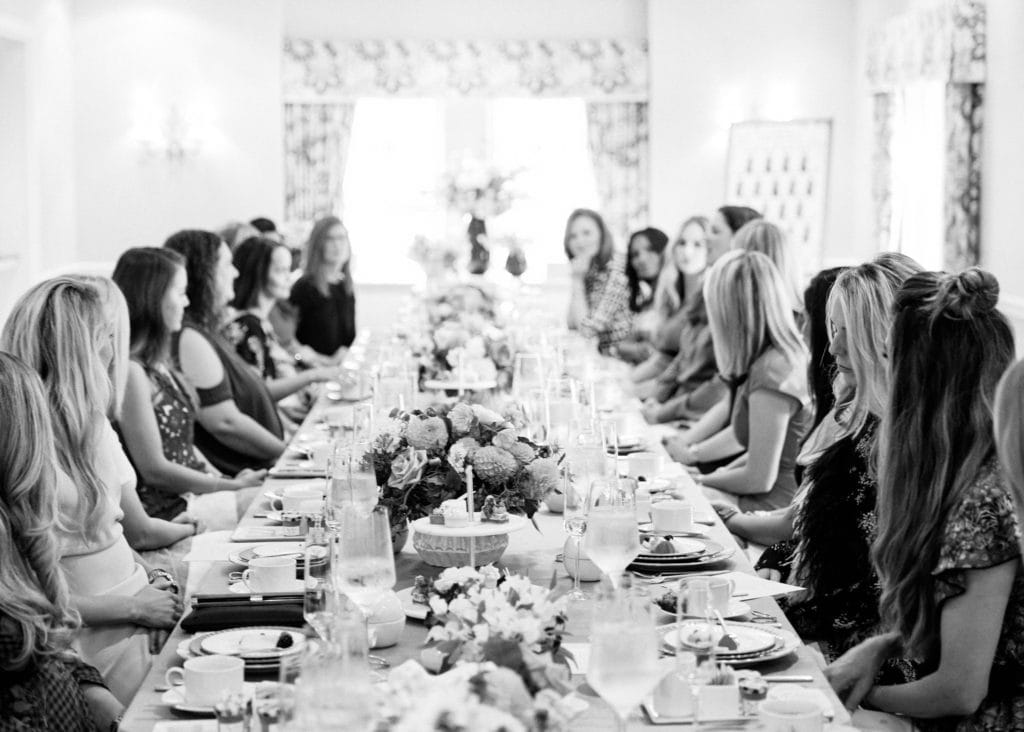 Skirt: Alice & Olivia, Similar More Affordable | Top: Alice & Olivia | Earrings: Shopbop | Shoes: Kate Spade, Similar | Bag: YSL, Similar | Lipstick: Lovesick
Vendors: 
Event Design and Production: Stefanie Miles | Floral Design: Jackson Durham | Photography: Ryan Ray | Hand-Painted Stationery and Details: Momental | Gifts: Leatherology | Venue: Rosewood Mansion Turtle Creek
---
I had to take today to share these photos from the loveliest afternoon a few weeks ago. I received an invitation to have tea with some women in Dallas [bloggers, writers, journalists, entrepreneurs and philanthropists] along with Jenna Bush, the editor of Real Simple magazine, the founder of the Next Door app and Neighbor's Table. The basis of the tea was to discuss the importance of community and how we can do our part as community leaders to take online relationships offline.
Being from Dallas, Jenna Bush was a natural fit to help host the tea. She was already friends with a few of the women there and I loved hearing her take on how you always take Texas with you wherever you go. As an editor for Southern Living and correspondent for NBC news, I was interested to hear all she had to say on raising daughters as a working mom. She was so down to earth and talked about last-minute babysitters, etc. like we all do!
We were talking about being from Texas and how people always assume you are just based on our state. She goes, "You know, the number one thing people say when they meet me is how normal I am. People just go on and on and on about how normal I act. Then in my head I think well I'm kind of special, right?! Why can't someone just meet me and say how special I am." She was seriously so funny and personable!
I also loved meeting the founder of the Next Door app. Full disclosure, I used this app religiously in our last neighborhood. It's like Facebook for your neighborhood and people would post things they were selling or say if they found a lost dog. But we got to hear how this app truly saved lives during the flooding in Houston. People would say what roads to not go on, when to evacuate, what to take, etc. Neighbors would ask others to go rescue their dogs if they couldn't get to them. It gave me goose bumps to hear.
You also have to take a second to read the Neighbor's Table website. Sarah, the founder, was there and she was just incredible with her stories of hospitality. I have to share a quote from the site. Sarah relocated to Dallas after wanting to slow down. "I slowly began focusing on being more than doing and I started to confront the things that had held me back from being who God designed me to be." Oh that line convicts me! I'm constantly battling, "Is this me just doing more or doing something to be more?"
Ultimately, what struck me most from the afternoon was the importance of slowing down and meeting your community. We loved our neighbors in our last home and we have lucked out to adore our neighbors in our new home. We haven't even moved in and the wife and I talk every single day. Our daughters are a month apart and I'm so thankful to give Maxi that experience growing up next door to a friend.
But if anyone is guilty of feeling "too busy to slow down" just in life it would be me. That quote above from Sarah speaks to me so much! I can get extremely caught up in the tasks of a day that I forget to just take those small moments with others. I partially blame working for myself with this one. There is so much flexibility [and blessing] in being home working with Maxi. But I also have to work odd hours to work around her. Say I'm given an invite to grab coffee with an old friend. The easiest thing to think is how I could grab coffee but I'd work until 1 a.m. to make up for that time. As humans consumed with "doing" we don't focus on the "opportunity" as easily. This tea was a wonderful reminder to slow down, rest and just enjoy community- whether that be through your neighborhood, your children's school or your local church. I want to be known as someone who "is" as opposed to someone who "does." I want my friends and family to say, "Katey is a great friend." Not, "Katey always does XYZ."
What's your take on community?