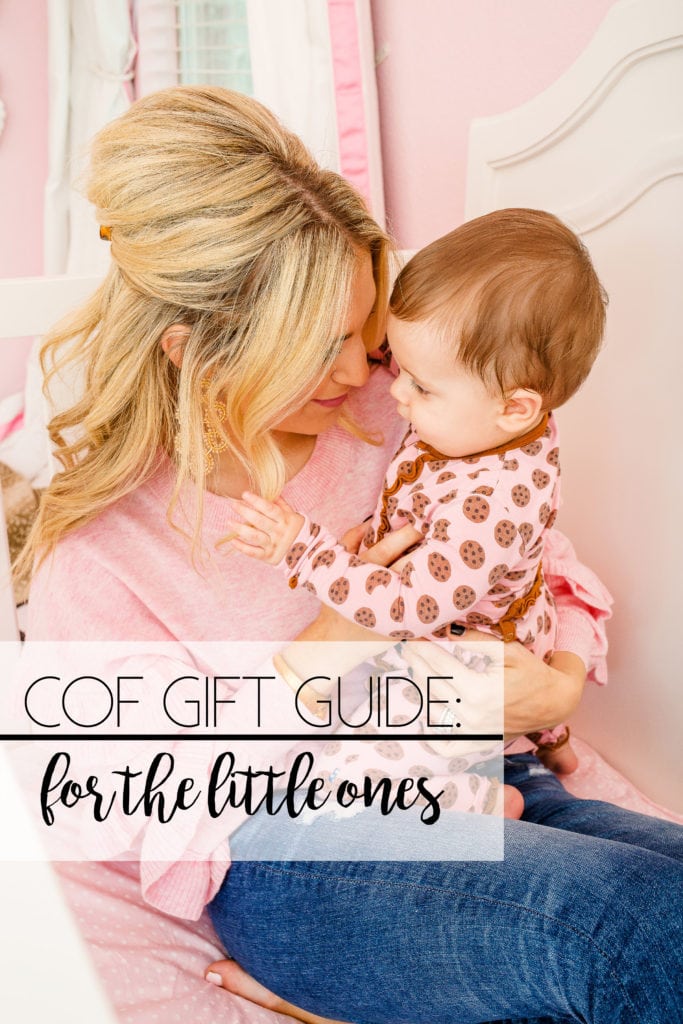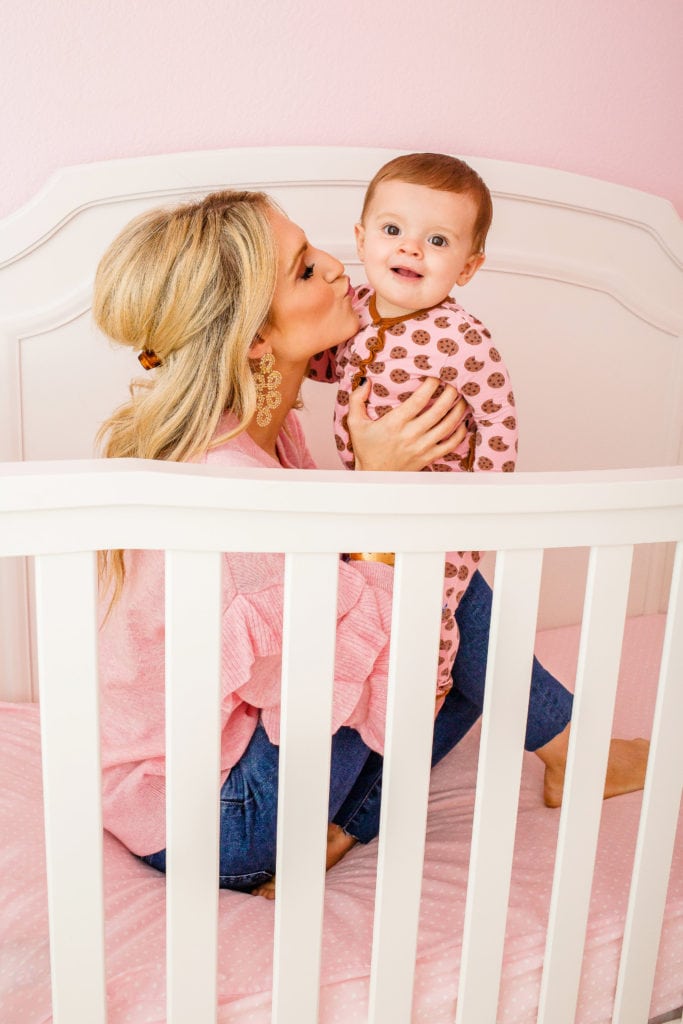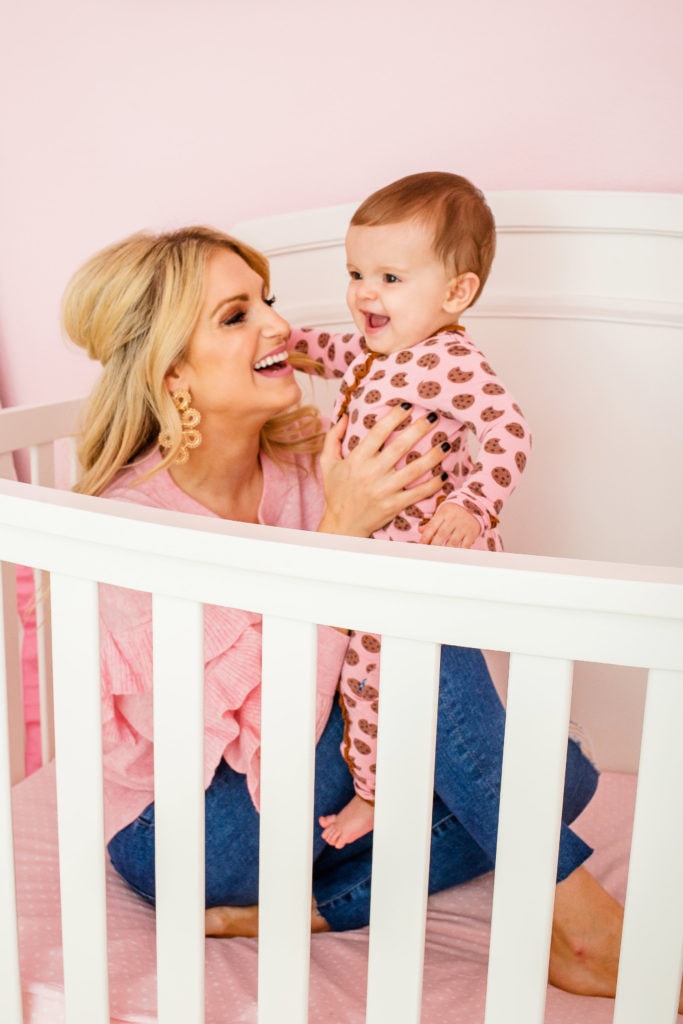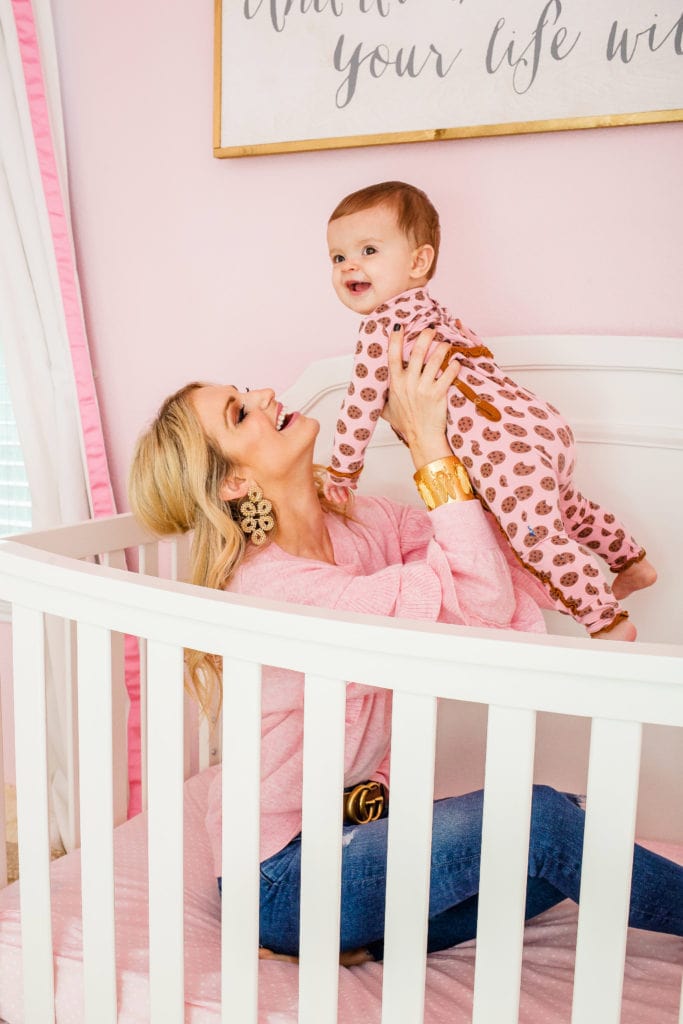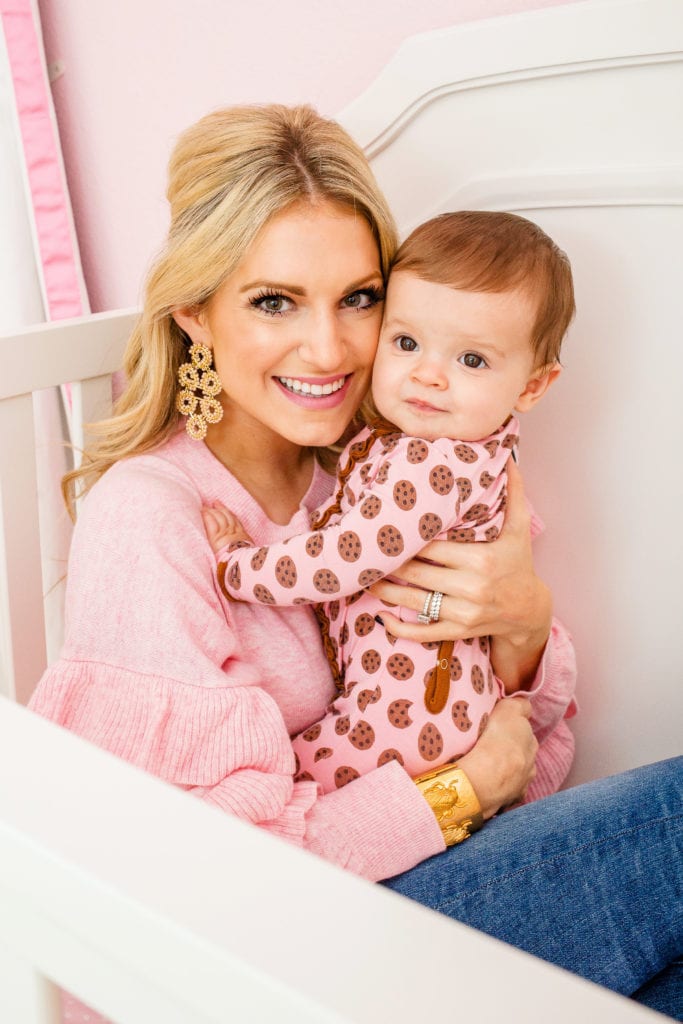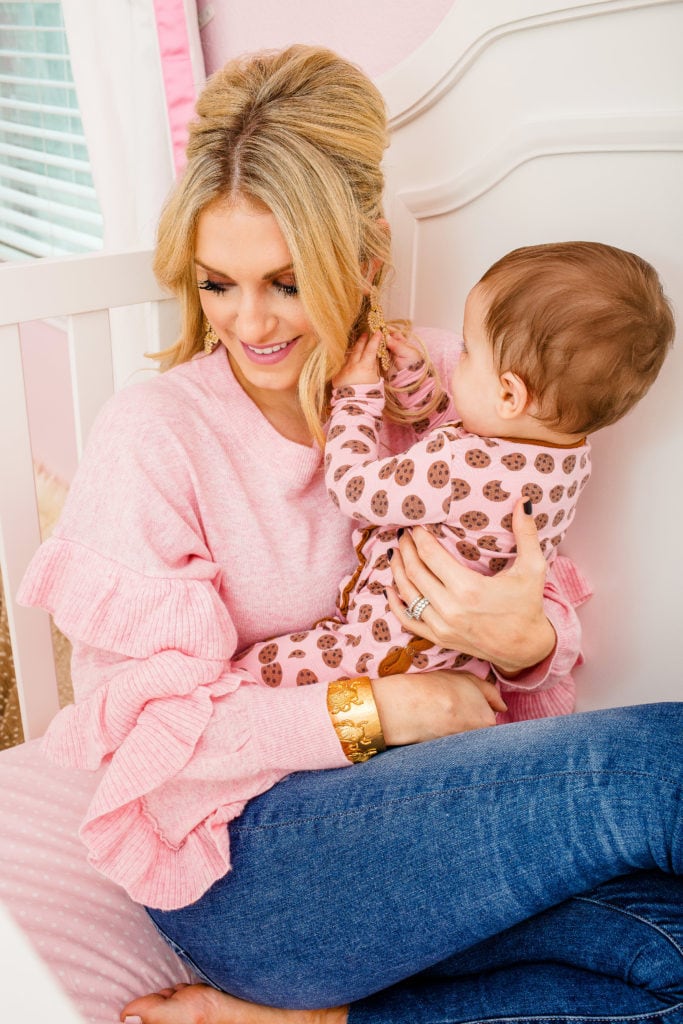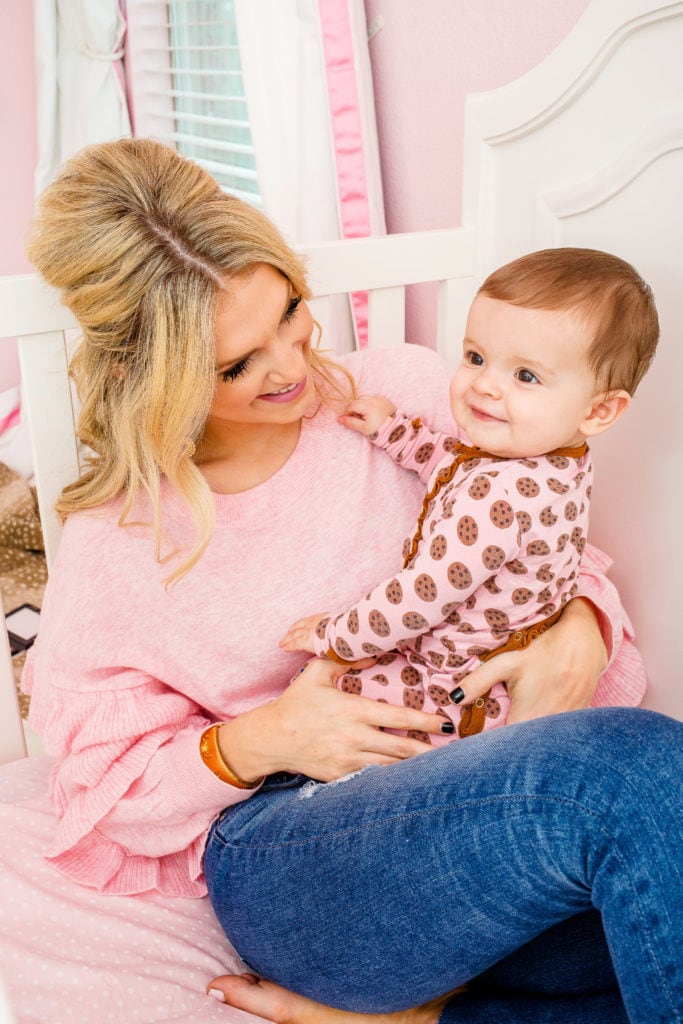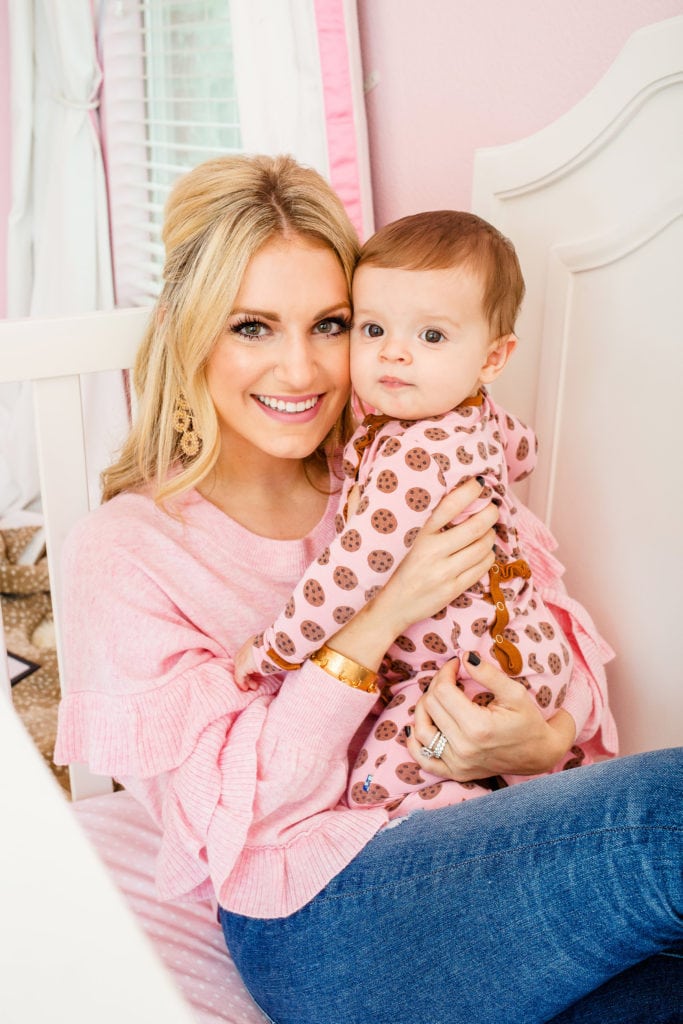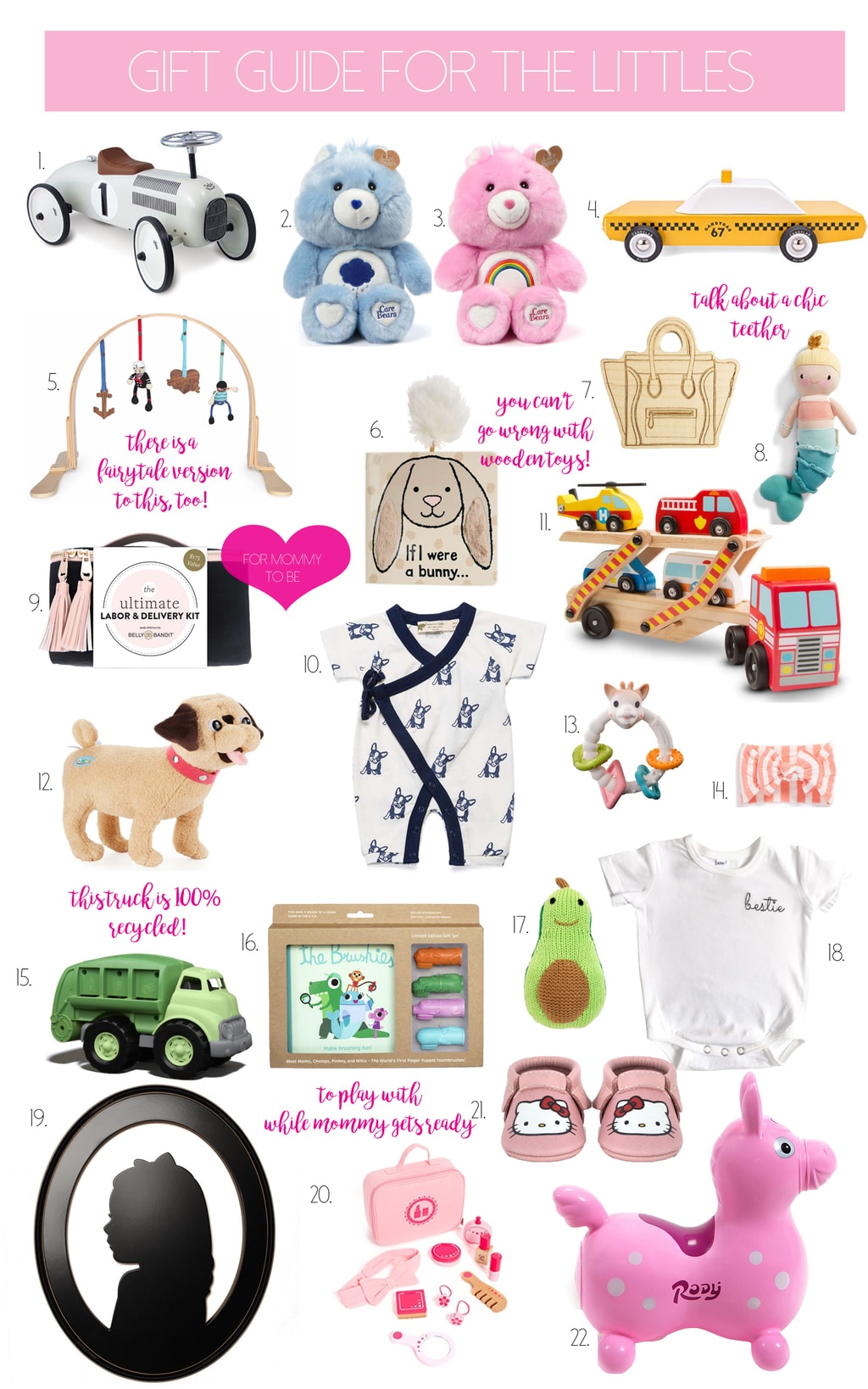 1 [pink version] | 2 | 3 | 4 | 5 | 6 | 7 | 8  | 9 | 10 | 11 | 12 | 13 | 14 | 15 | 16 | 17 | 18 | 19 | 20 | 21 | 22
Sweater: J.Crew, Similar | Denim: Shopbop | Earrings: Lisi Lerch | Lipstick: Perla | Cuff: Goldenbug [c/o]
Photography by: Madison Katlin
---
Can you believe gift guides have started?! Paul "accidentally" threw away our Christmas tree while packing. I'm still not sure how you accidentally toss out a 7-foot item, but I think it has something to do with either not wanting to move it or not wanting it. I ordered one this past weekend and started to organize our gift closet and get a few gifts planned out and purchased.
I wanted to start 2017's gift guide series with my favorite gifts to purchase: gifts for the little ones. I know Maxi will be far more interested in trying to eat wrapping paper than she will be with the gifts but I still am loving every second of planning her first Christmas.
While I certainly can't speak from a ton of experience, these are things that either Maxi adores or our friends love! I can say for us we always love books, wooden toys [they are the best!], teethers  [Maxi is getting her 6th tooth!] and sentimental things. My mom framed my first pair of ballet shoes for Maxi's room and that was honestly one of the best gifts I have ever received. Vonjet Silhouettes makes the silhouette we have in Maxi's nursery. This would be a wonderful gift for a new mom or even a grandmother so she can cherish this item forever.
Today I partnered with Vonjet for you to win a silhouette. One winner will win a silhouette of their choice [these are customized to your child] and 4 other winners will receive $50 gift certificates to the shop. To win, head to my instagram later today! I'll be incorporating a lot of fun giveaways this holiday season to help you with your shopping. Winners will be announced on the following gift guide's post! Next gift guide will be next Tuesday and the Vonjet winners will be announced then.
Thank you so much for reading!