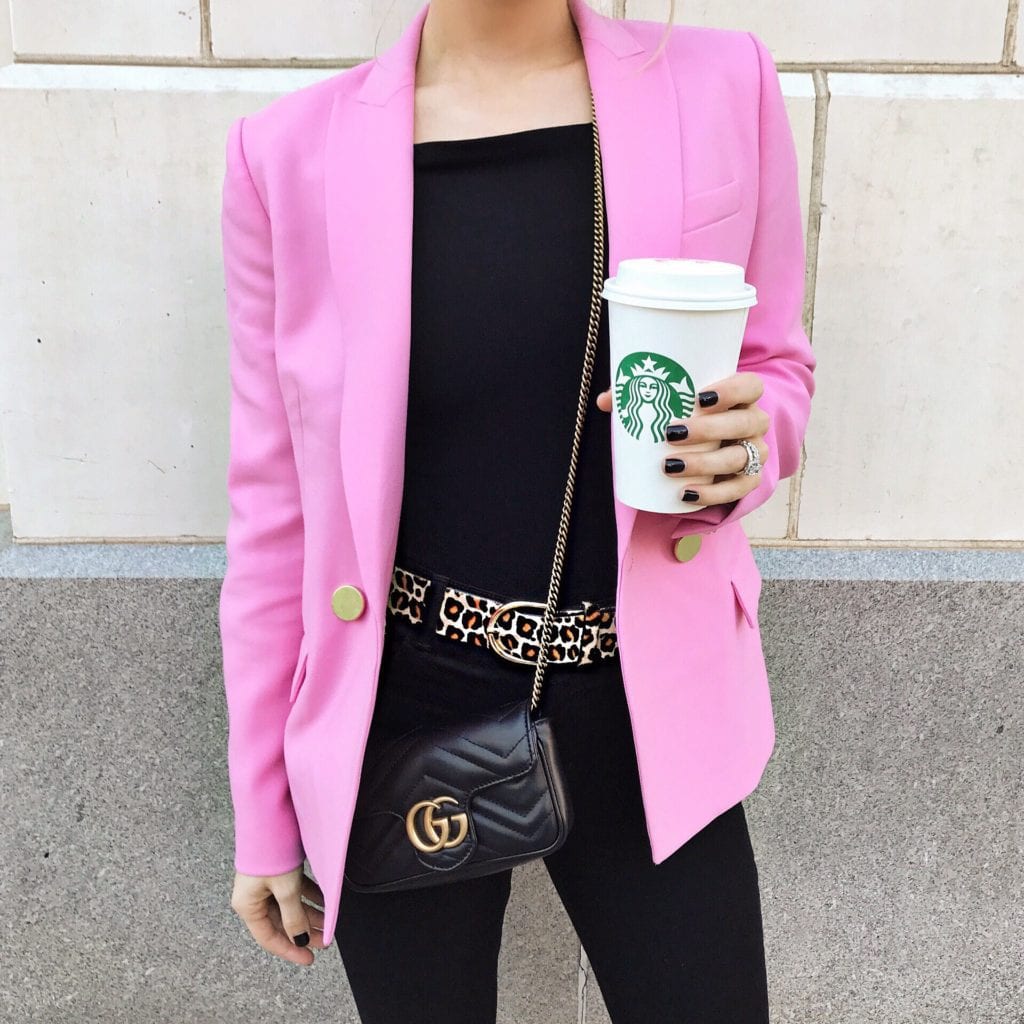 Blazer: J.Crew [out of stock], Similar, Similar | Bodysuit: Alice & Olivia, Similar | Jeans: Nordstrom | Belt: Ann Taylor | Booties: Nordstrom | Bag: Gucci [c/o]
This has been my favorite look lately! I'll be honest, for ages I thought a bodysuit was for college girls and that was about it. My thoughts were, "Um…where would a boring ol' gal like me wear that?!" But I purchased one on a whim after trying it on in the dressing room. SOLD. FOREVER. LIFE. CHANGED. Okay, not that dramatic but it's so good. You throw them on under jeans, skirts, you name it. It makes everything so much easier to layer. I wore this look to dinner with the TULA team and loved how it turned out.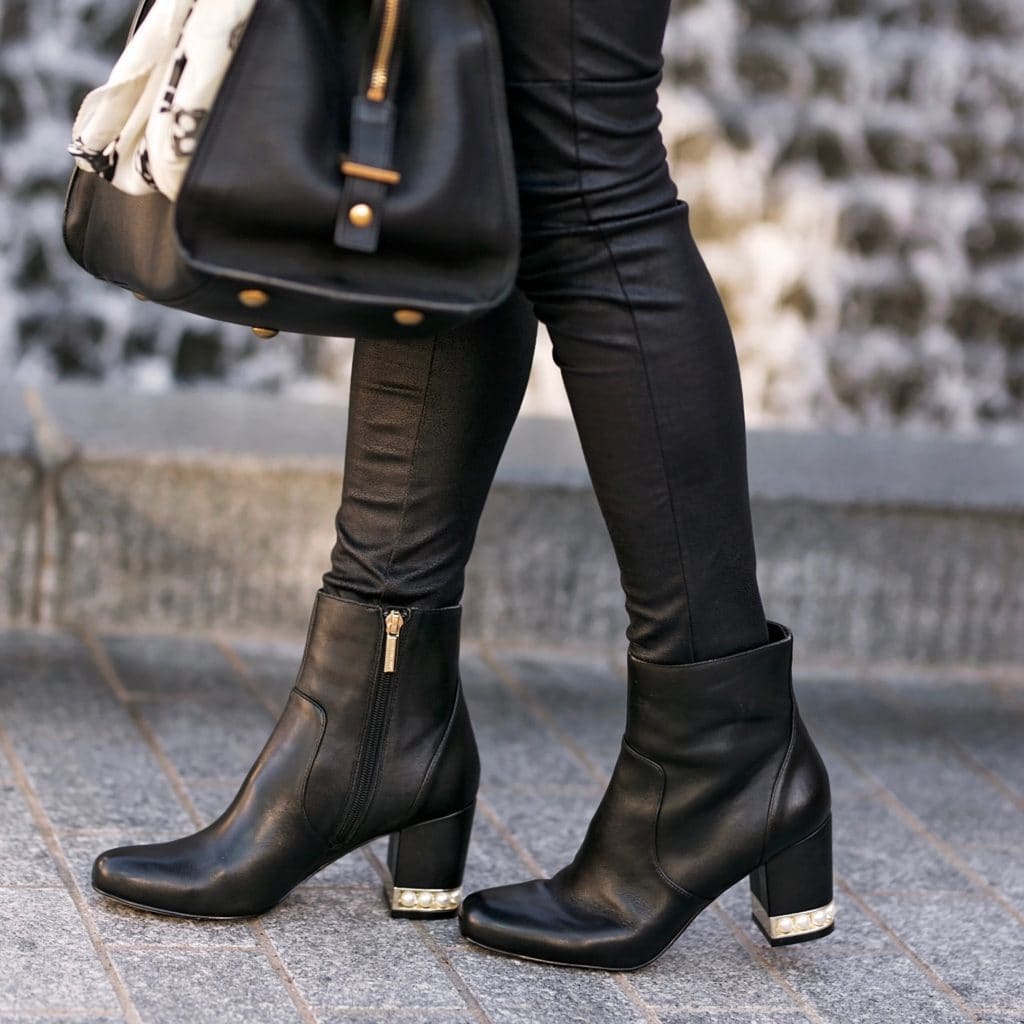 Booties: Karl Lagerfeld | Leggings: Nordstrom | Scarf: Nordstrom | Sweater: J.Crew
Are these pearl booties not a fun touch for fall? My mother purchased these as well and she told me to tell you all that these are very comfortable if you are 50+. While at lunch she said, "You know, they just don't make booties for 50+ very well. I'm not about to wear some high heel, but then they think I've just given up on fashion and want to wear something frumpy. Please write that in your blog post." No exaggeration here, my mother tells me what to "include" in posts 4 out of 5 work days a week!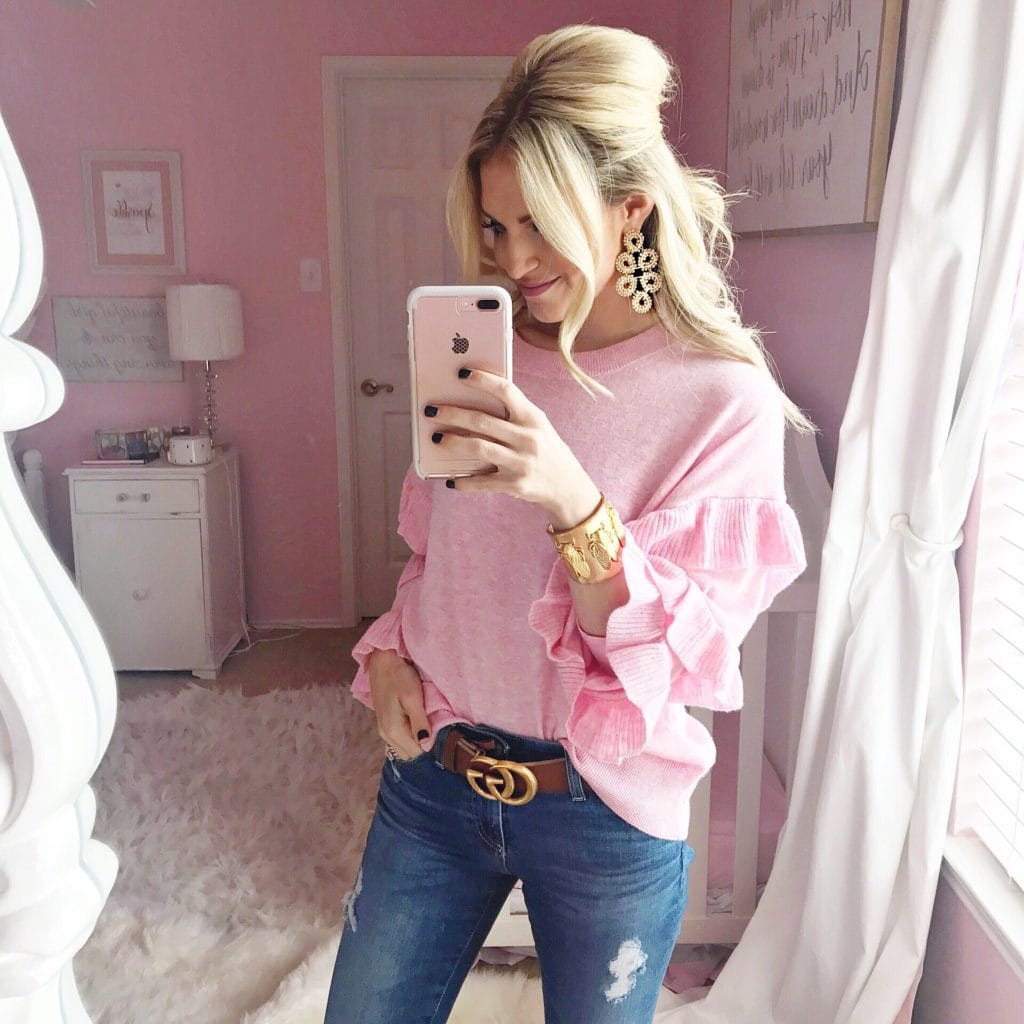 Belt: Gucci | Jeans: Shopbop | Sweater: J.Crew, Similar, Similar | Earrings: Lisi Lerch [c/o] | Cuff: Goldbug [c/o]
I'm on a huge pink kick and don't plan to stop anytime soon. I sized up in this sweater and love the sleeves looked with it being a bit roomy.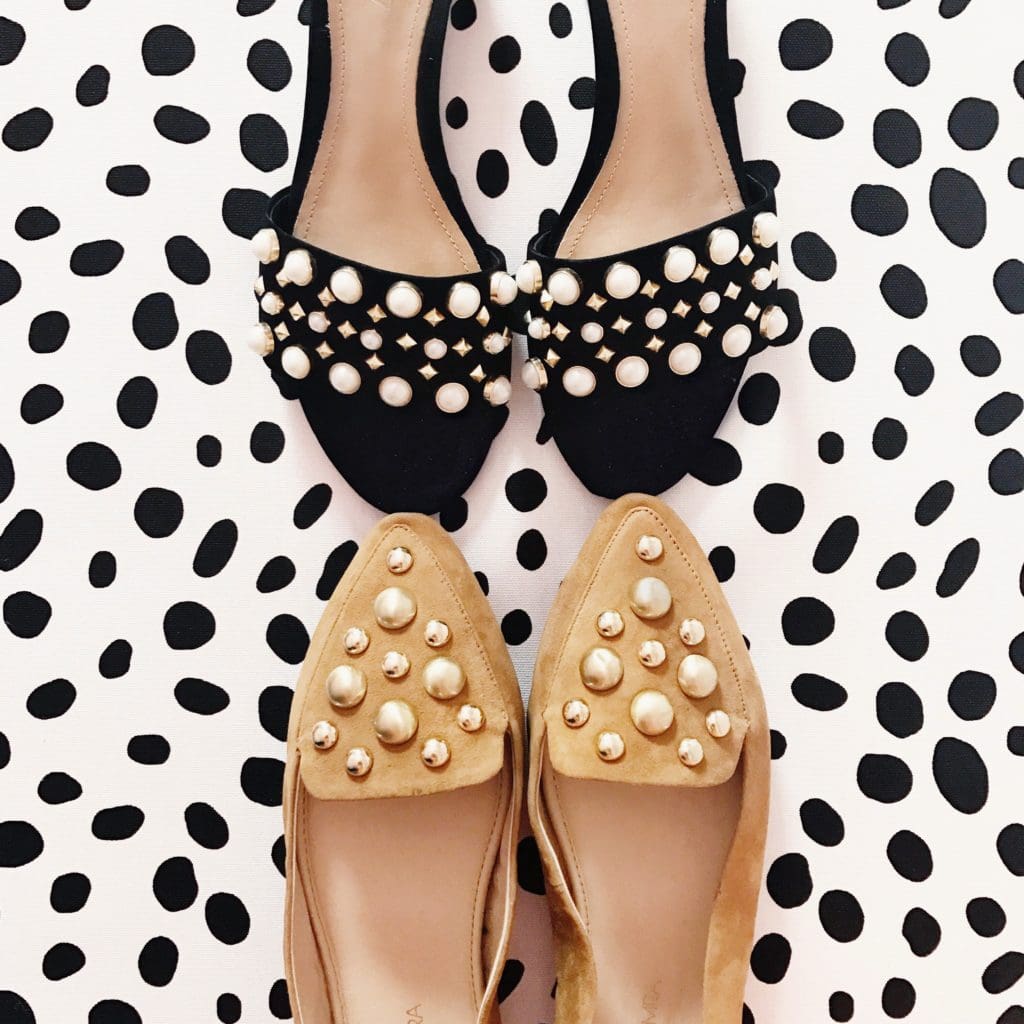 Slides: Schutz | Flats: Yosi Samra [c/o]
These two have been on repeat. These flats are a 100% dupe for the comfort of the Chloe flat. The Chloe flat is by far the comfiest shoe I've ever worn, until I found these. If you're on your feet all day, I highly recommend.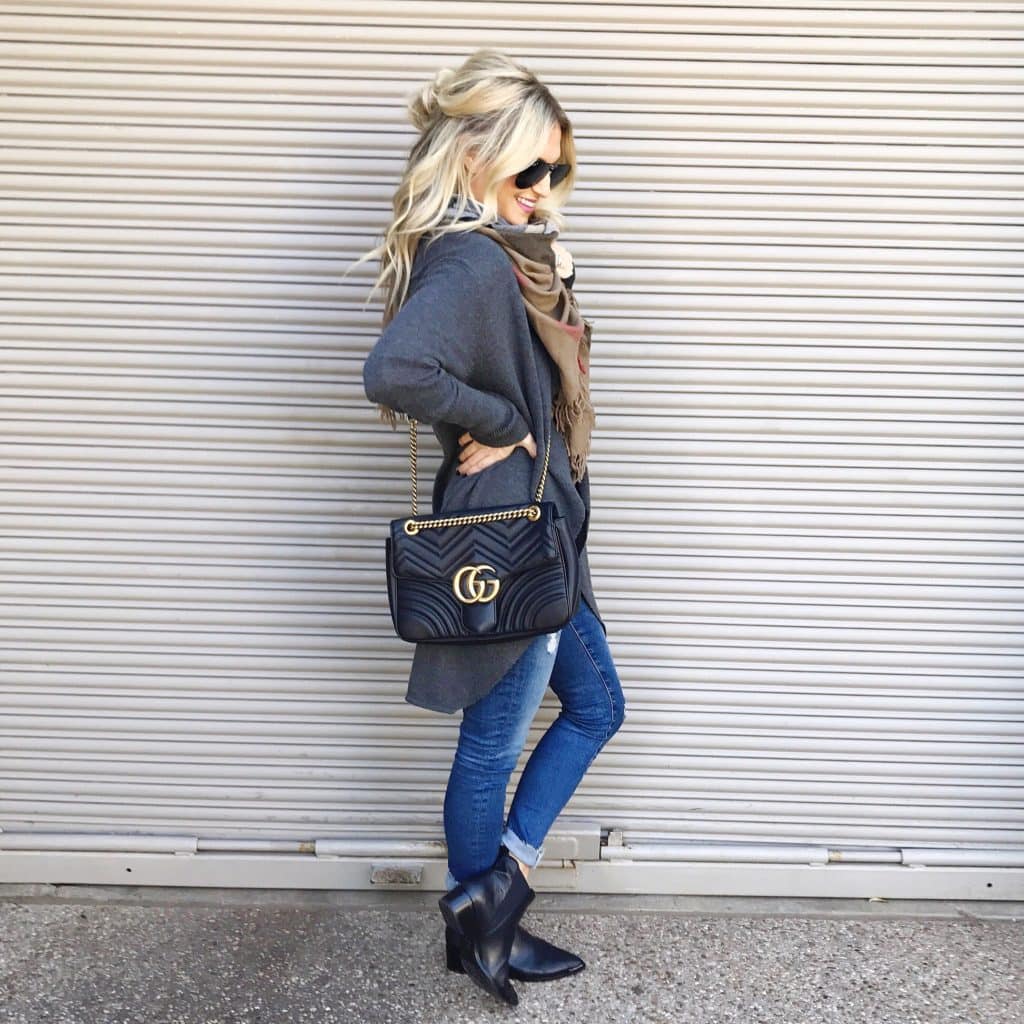 Sweater: Nordstrom | Scarf: Burberry, Similar | Boots: Marc Fischer | Denim: AG | Tee: Halogen | Bag: Gucci | Sunglasses: Ray Ban
I got a lot of requests to share a tutorial on this hair look. If you saw my Insta Story you may have seen I did this using my car window as a mirror! haha! I have no clue what I did, but if I can recreate this I'll 100% shoot a tutorial on it!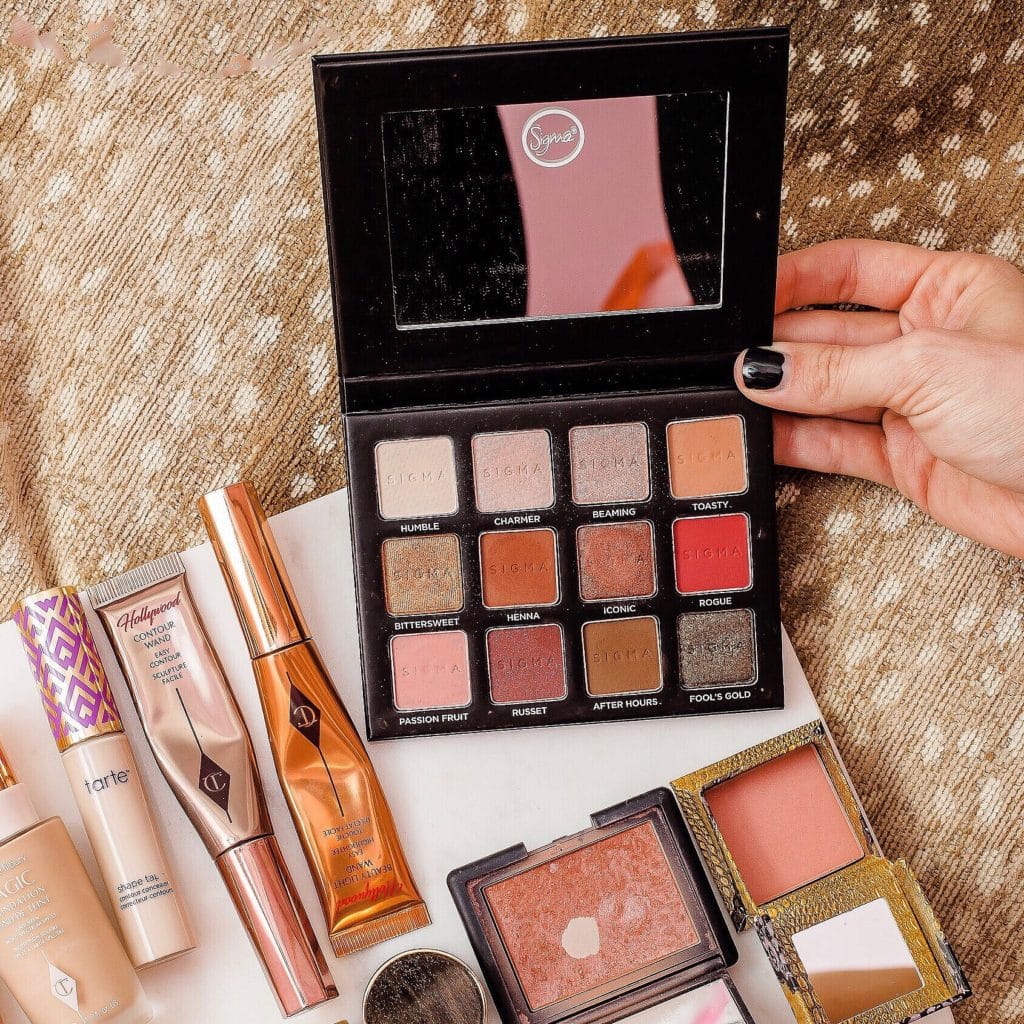 Foundation [Review Here] | Concealer | Contour | Highlight | Eyeshadow Palette | Nars Blush | Rocketeur Blush
This palette is getting a lot of loving by me. I haven't used anything else in a few weeks and my favorite look has been to mix "Toasty" and "Iconic."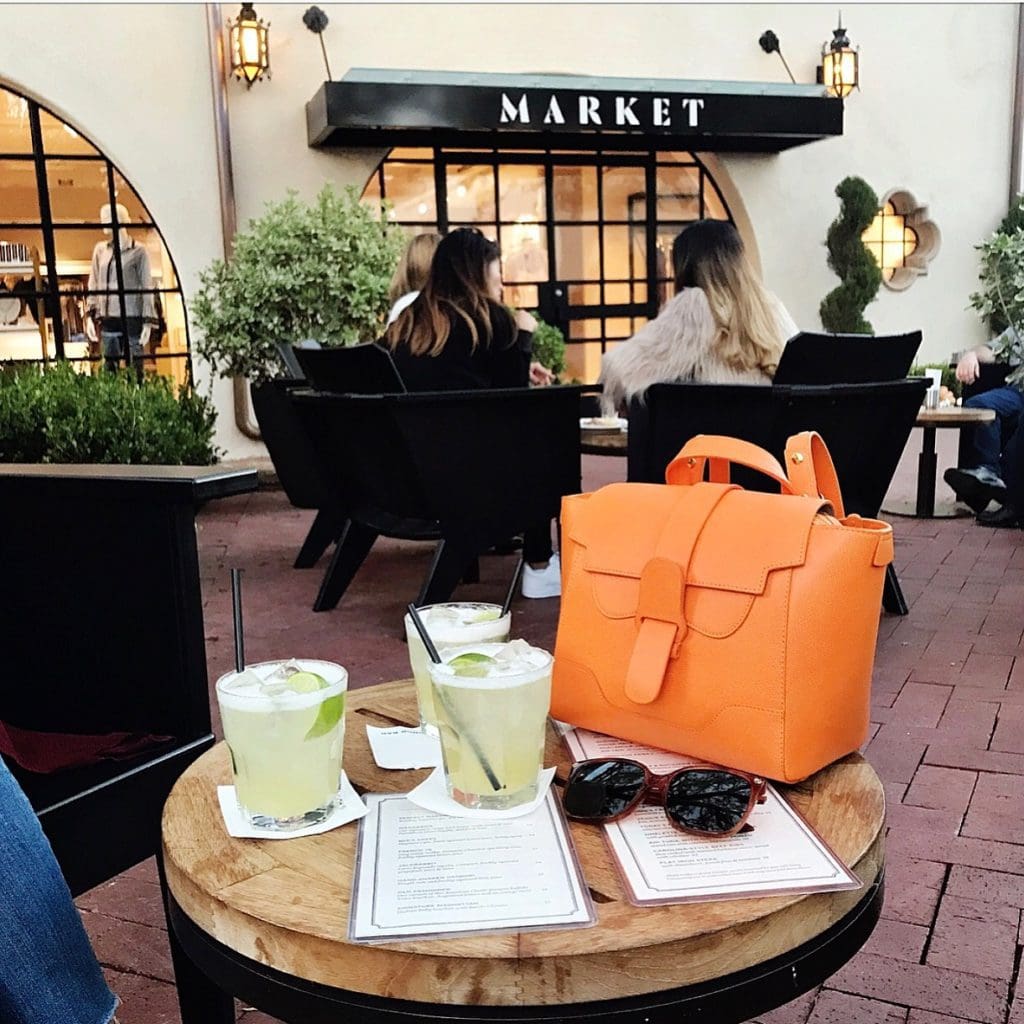 Bag: Senreve [c/o]
I got to grab dinner with 2 girlfriends last Sunday in Highland Park Village. I love that spot this time of year. It feels like California weather in the evenings so we sat outside at Honor Bar and split a salad with a ton of appetizers! It was my favorite kind of meal. We've always taken Maxi out to restaurants and we still do weekly, but she is very set on her bedtime. Even if we wanted to "push it" she is rubbing her eyes and miserable by 7 p.m. So we go out to eat pretty early, but this was fun to just enjoy dinner at a normal hour. 😉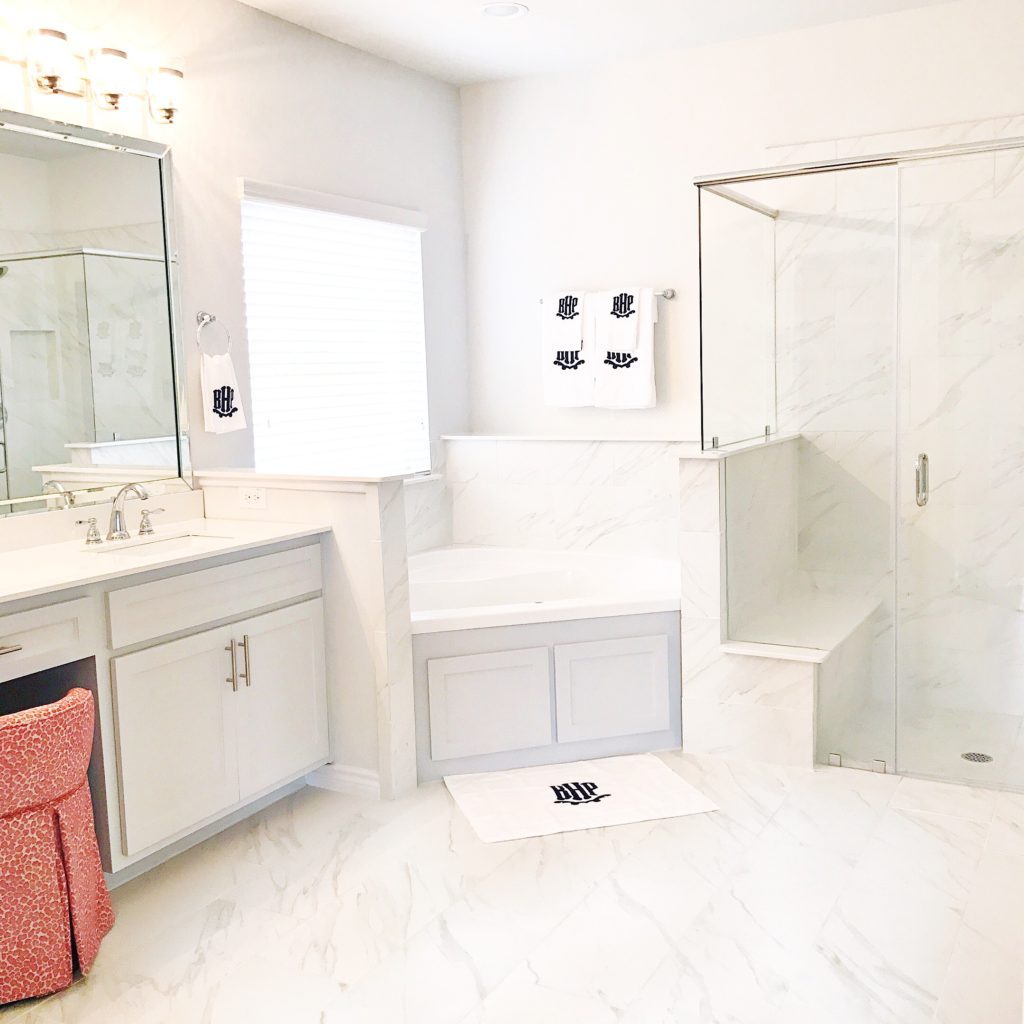 Chair: One Kings Lane | Linens: Etsy [I did Hampton Monogram in Navy], Towels
Here is a look at our master bathroom! This is one of my favorite rooms but I think I'm partial to it because it's finished. Everything else is quite the work in progress while we wait on furniture. For example, our bed and sofa don't come until December. We are temporarily using the formal living sofa while we wait. Anyways, our mattress is on the floor now, but y'all I've slept SO well. I think I'm just exhausted from unpacking but I joke with Paul maybe this is the secret to a good night's rest. Maybe we are meant to sleep closer to the ground- lol!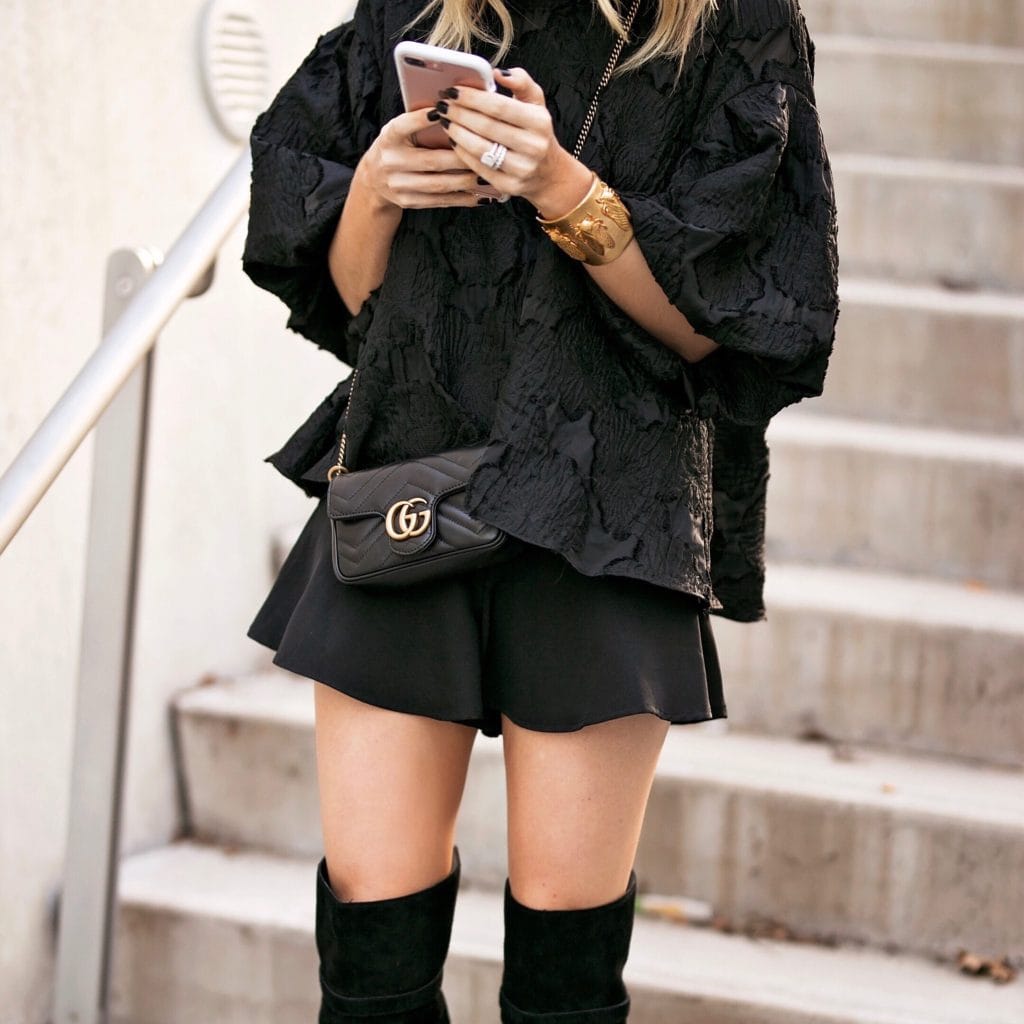 Top: Hunter Bell [sold out so fast this season!], Rent it in white here, Similar | Shorts: Old, Nearly identical version | Boots: Sole Society [c/o] | Bag: Gucci [c/o]
I'm so sorry this top sold out so quickly- I hate when that happens. But let's talk more about it. Hunter Bell was my very first fashion presentation I went to for my first fashion week a few years ago. I was extremely intimidated by the entire process and clung to my group of friends. I felt out of place, poorly dressed and not in my element. We went up to Hunter at the end to congratulate her on the collection and she was so kind and WARM. Y'all know my love for warm and friendly people. I was one of hundreds of girls she met that weekend and she still e-mails me to check in over big life updates [having a baby, moving, etc] and I just think that says a lot. It's such a rarity in this industry. I know I harp on brands I love a lot [TULA, Colleen Rothschild, Senreve, GLAMboxes, etc.] and maybe that makes my blog boring, but I love to share genuine people behind brands. When we purchase items we aren't just supporting some lifeless handbag or top. We are supporting human beings and I think that's one of my favorite aspects of blogging. I love getting to meet brands and sharing wonderful people with you all. I'll get off my soapbox, but I just had to share how genuine she is!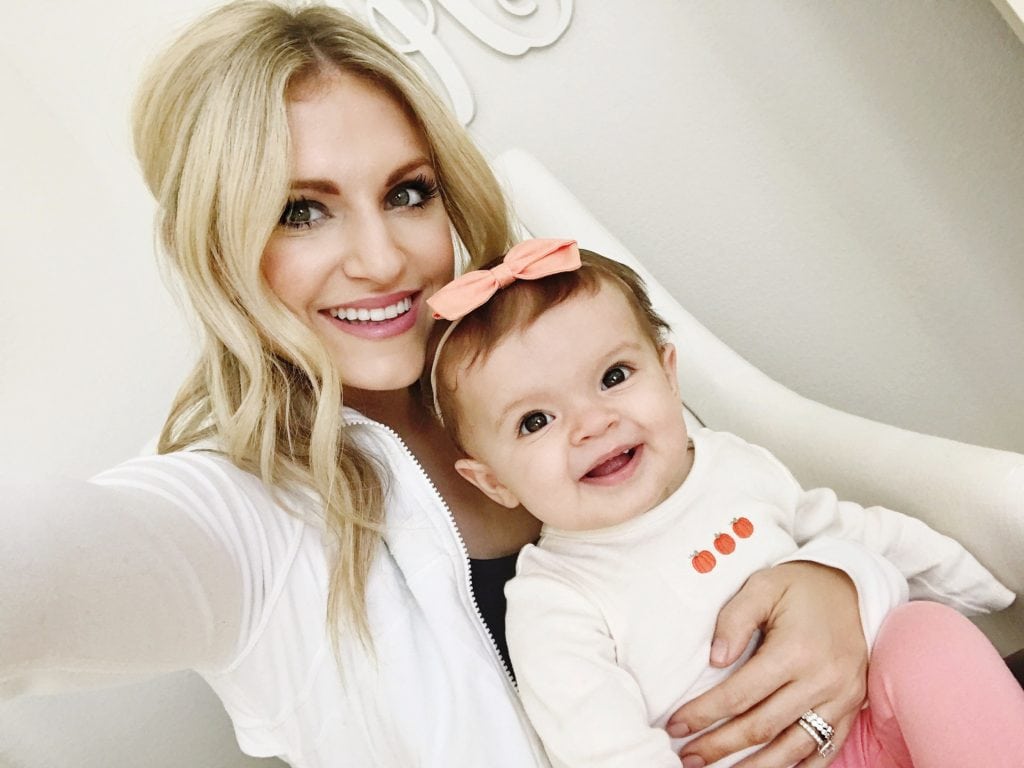 Our outfits are no longer available but I had to share this sweet picture from this weekend! Maxi has been such a little champ this past week with the move! She's a HOOT trying to explore all the new space. My dad was so nice and took off work last Friday to anchor furniture. That girl has NO fear and is so curious!
I hope to be on social media a bit more this week as we get more settled. I feel like I have so much to do [just in general] but it cracks me up because we've done so much in 5 days. Moved, unpacked an entire home, organized bathrooms, a pantry, bedrooms and closets. Yet I'm sitting here thinking, "I have thank you notes to write and laundry to fold, how have I been so lazy to let it slide?!" I love being Type A, but these are the moments I completely and utterly hate it! Can a girl not just relax, appreciate her organized pantry and watch a Hallmark movie?! I need to turn my brain off this weekend do do just that.
Do you have any tips for just turning off your Type A brain?!