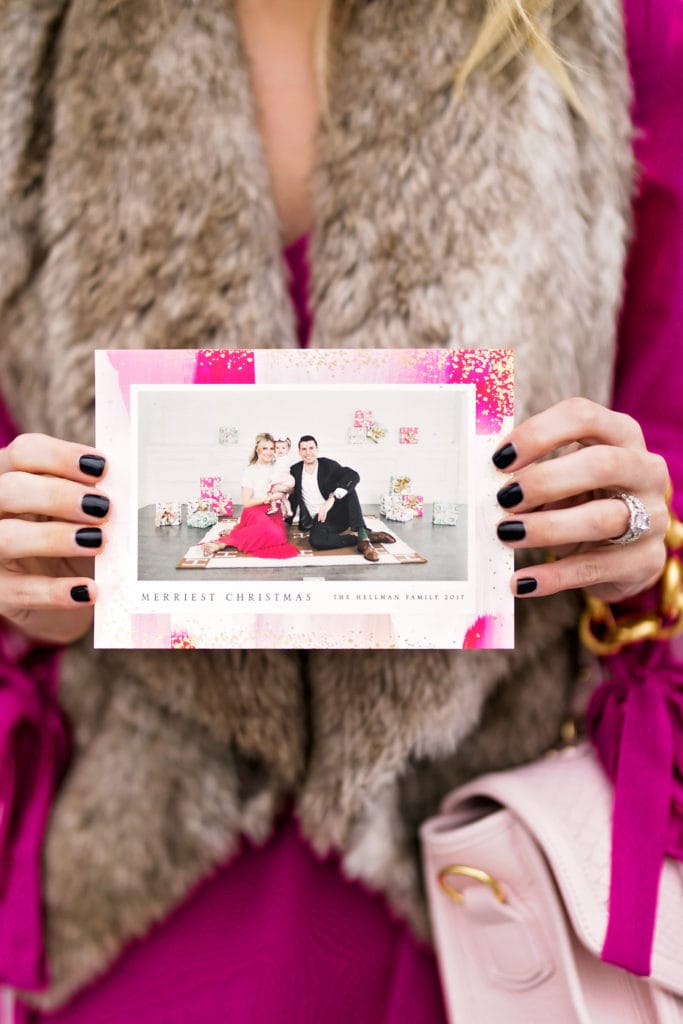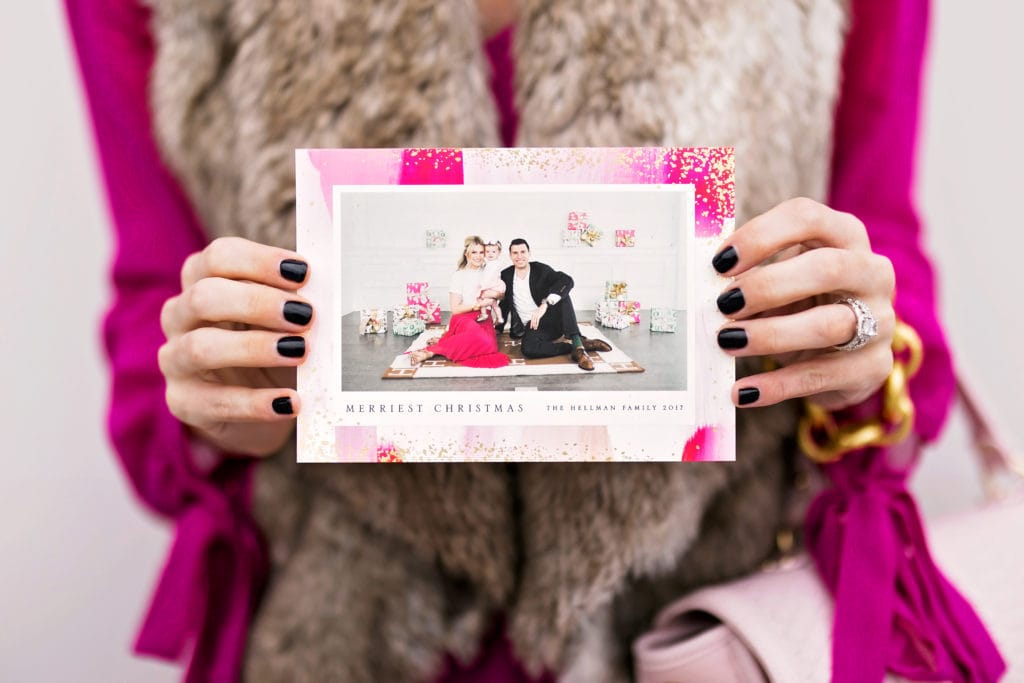 Dress: Nordstrom | Vest: Old, Similar | Bag: GiGi NY | Bracelet: Julie Vos [c/o] | Polish: OPI Little Black Dress
Shop Our Christmas Card Looks: Here
Christmas Cards: Minted
Photography by: Angie Garcia
---
I am always more sentimental around Christmas than I am New Year's Day. Honestly, by NYE I'm exhausted from putting my decor up and I don't even care we are ringing in a new year. Anyone else?!
The holidays signify so much to us and to the end of our year. I'm sure this sounds sappy, but I don't think you all can truly grasp how much I appreciate each and every one of you. COF started as a hobby with one of my girlfriends and it has not just become my job, but a huge aspect of my world. I became a blogger because I WAS that girl searching for products that would help me when I was diagnosed with Discoid Lupus. I spent hours online trying to find something and found nothing. But what was once a site to share fashion and beauty tips has become a huge online community. From Hilary, the sweet reader that sent me a Drybar gift card so I could pamper myself as a mom…to Alyssa, the gorgeous UT student that came up to Dallas from Austin, TX to support me at an event…to Kaila, the mama of 3 triplet BOYS that always gives me such encouragement…to Emily, the girl in LOUISIANA that will literally drive in to any event to say, "Hi!"…to each and every girl that has e-mailed me saying TULA has changed their life. 
You all aren't just comments or "likes" on Instagram or "followers." Oh I cringe each time industry leaders call readers "followers." You are women that support one another, encourage one another, uplift me and allow us all to have fun celebrating every little frivolity in life.
COF is a fun space, but it's so much more than that. Without you all, I wouldn't be the woman I am today. I wish I could bless you all, but hopefully I can bless one special reader this holiday season.
I want to give a reader an $800 Nordstrom gift card. I hope that this can bless you in whatever way you or your family needs! To enter:
Follow me on Bloglovin. I will be notified you followed via my account and Lauren [my social assistant] will enter you in to win. If you already follow me on Bloglovin' please comment below and I will have her confirm and add you.
The winner will be announced on Wednesday.
Thank you all for your love and support each and every day. YOU make COF, not me.