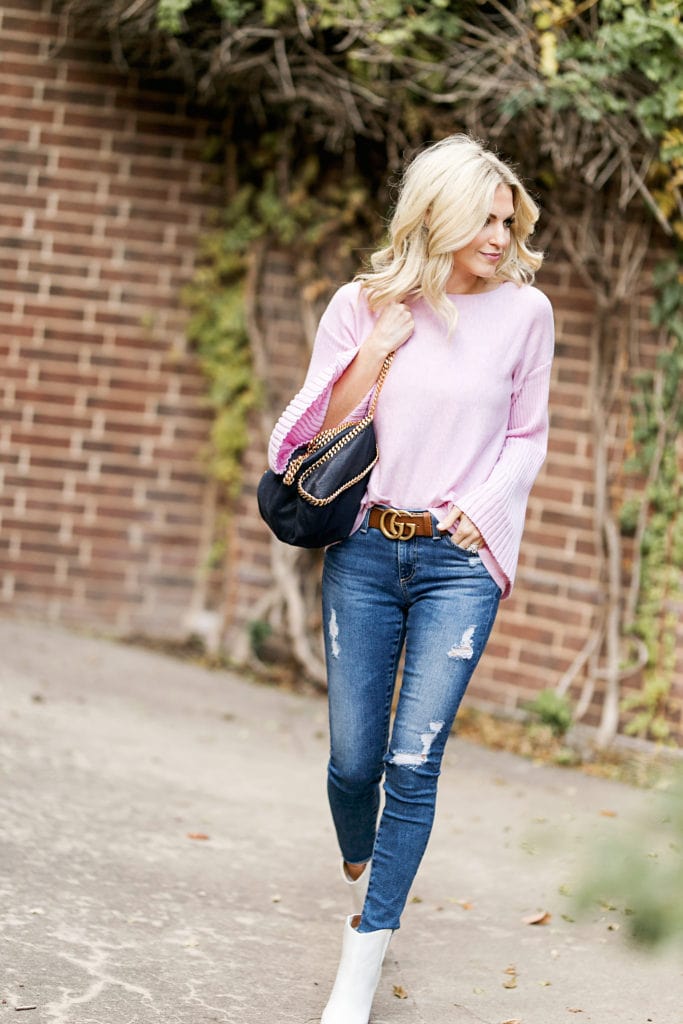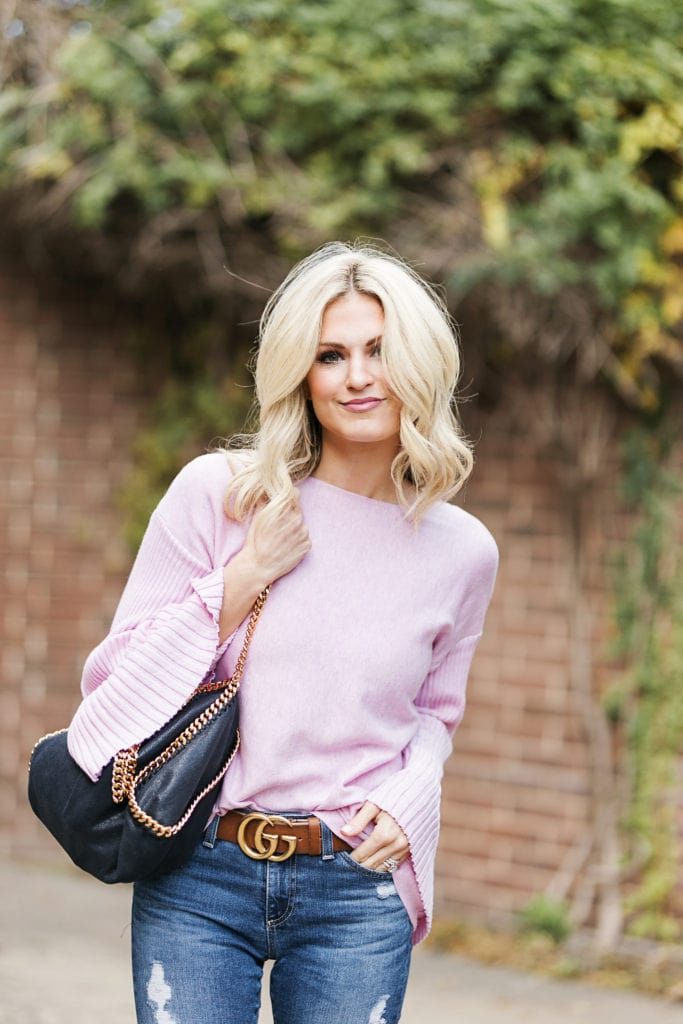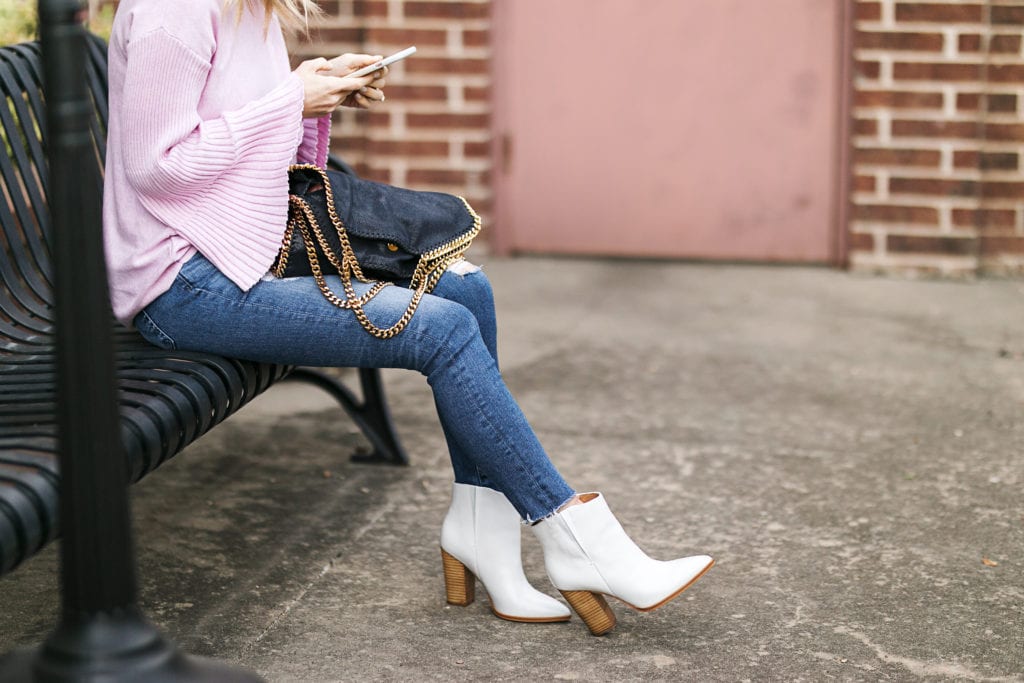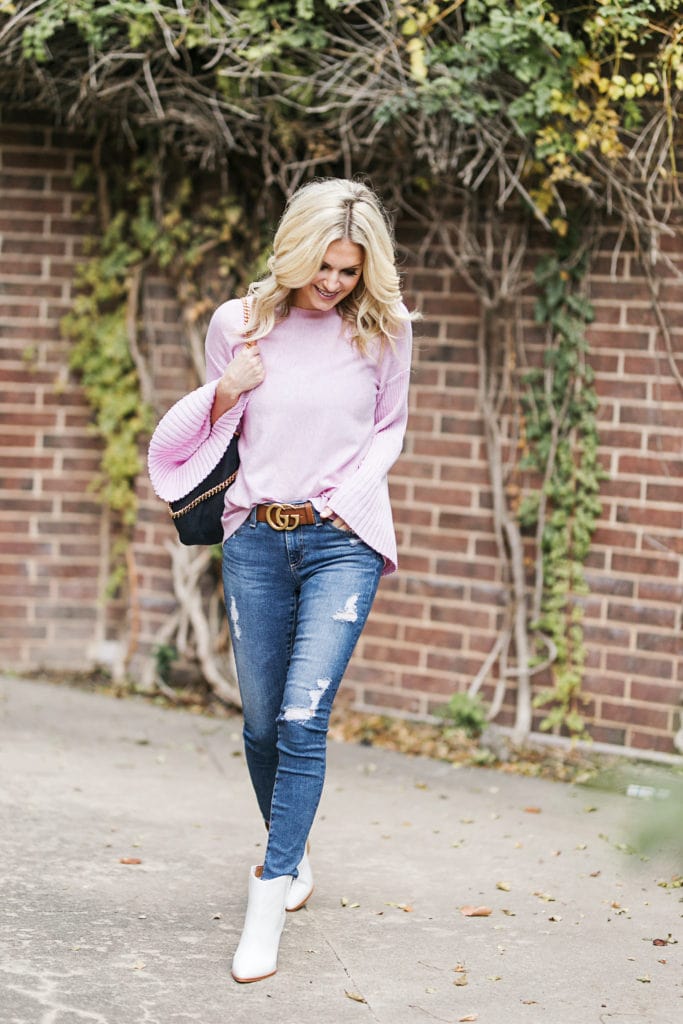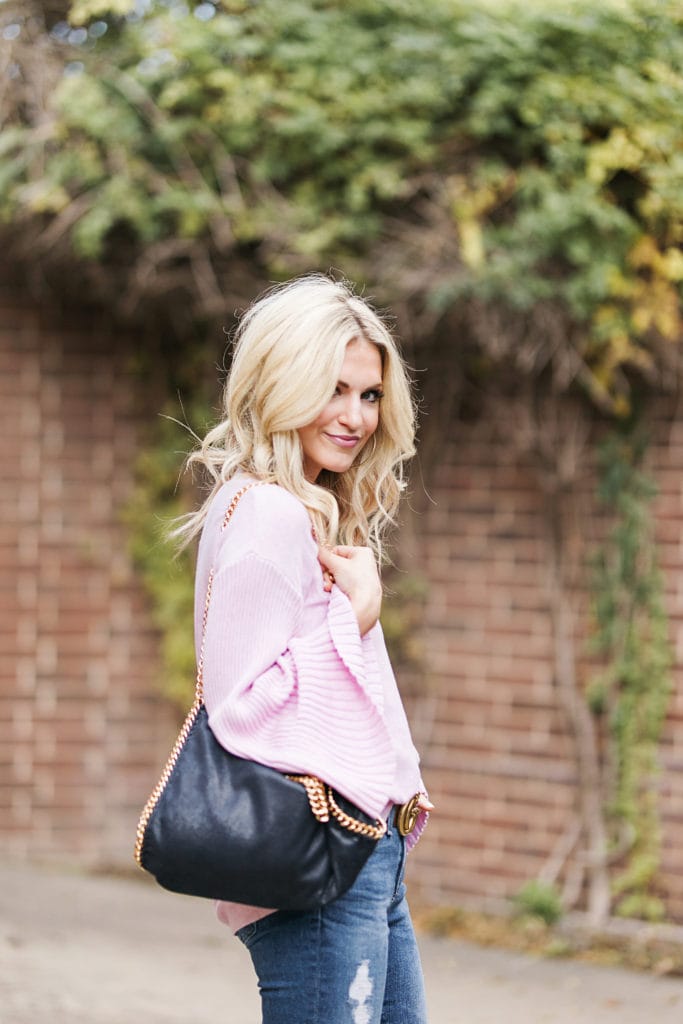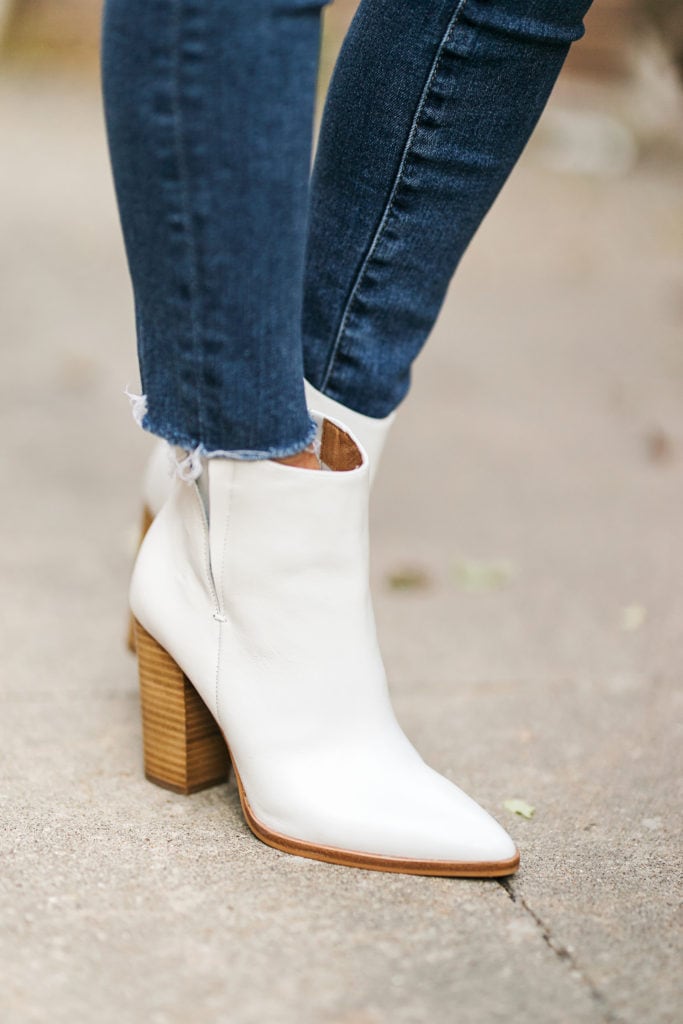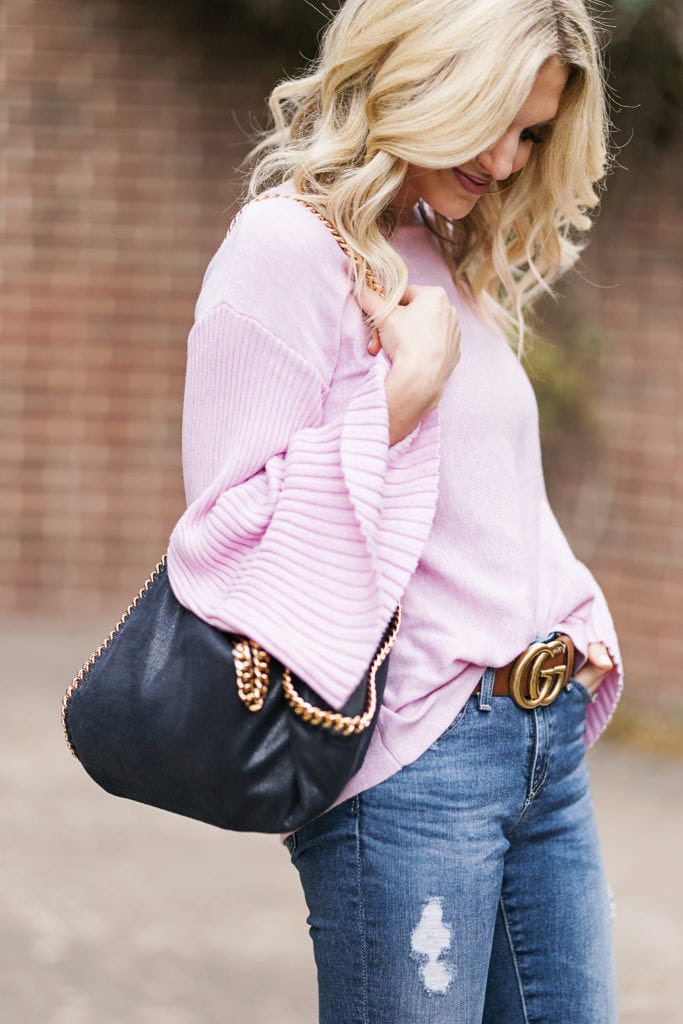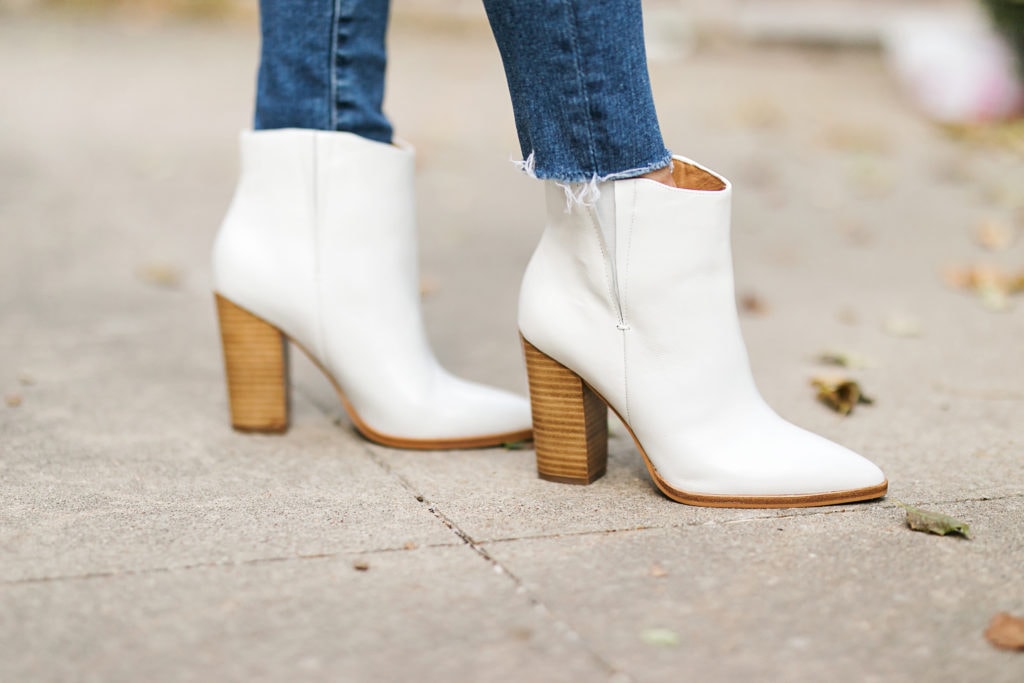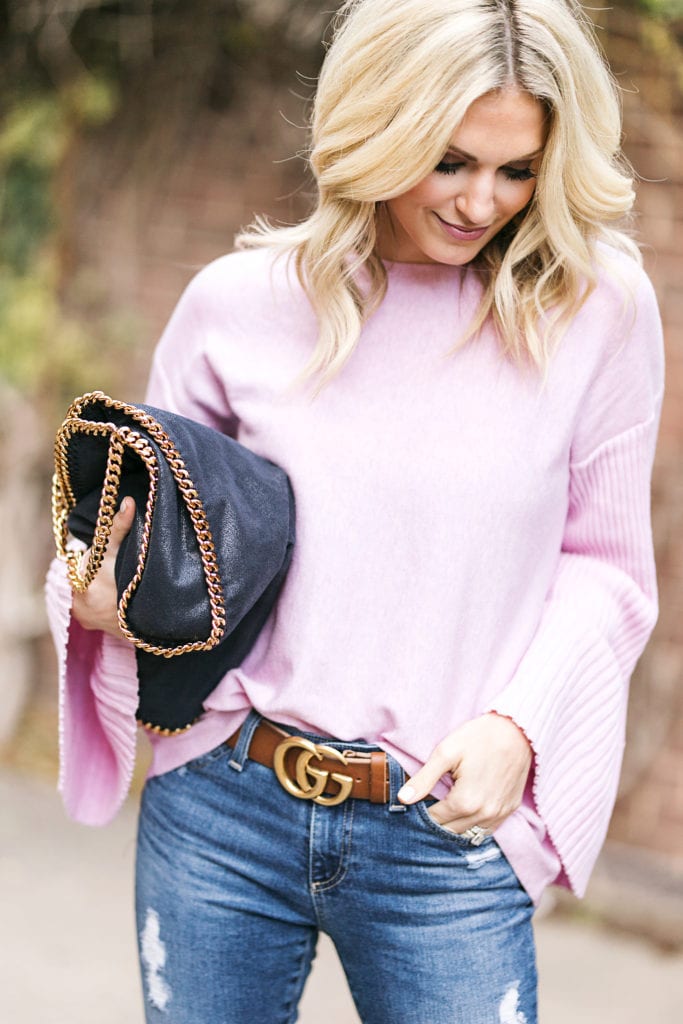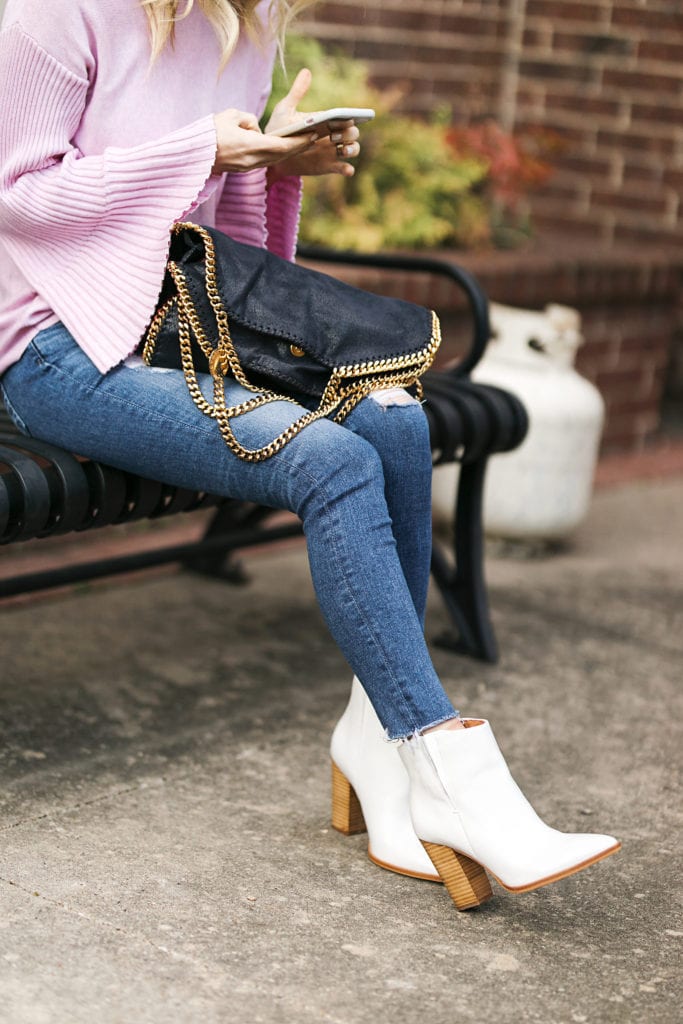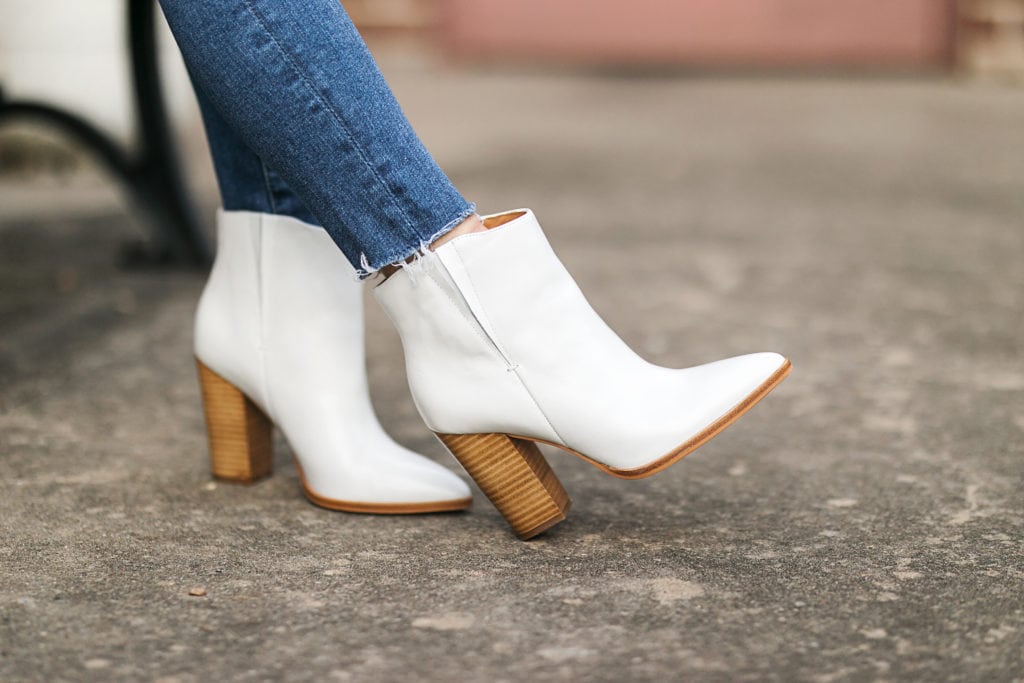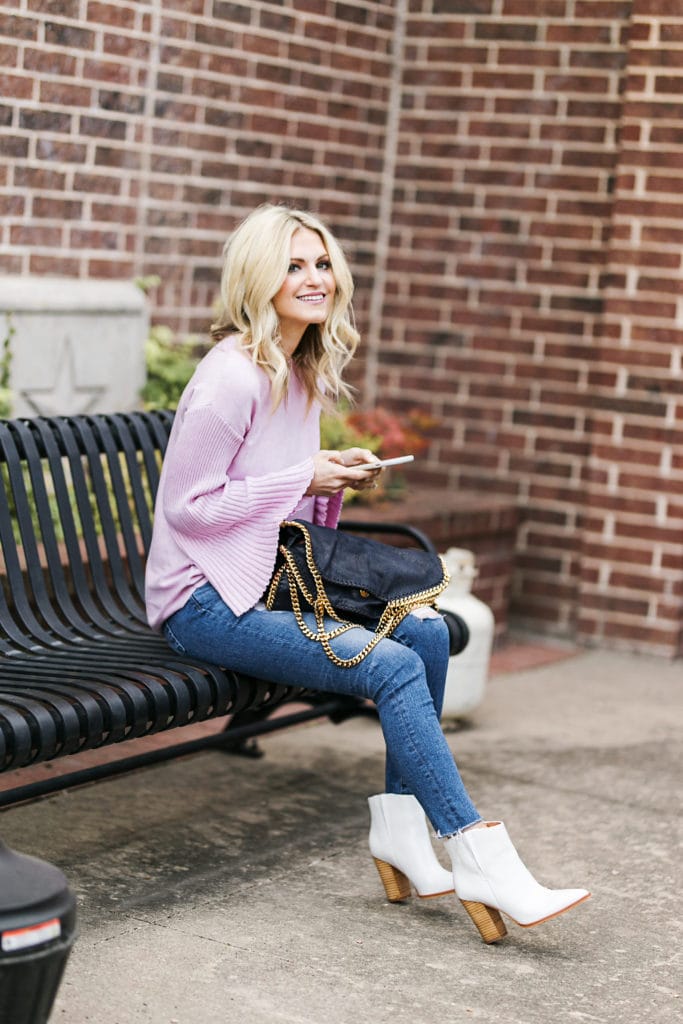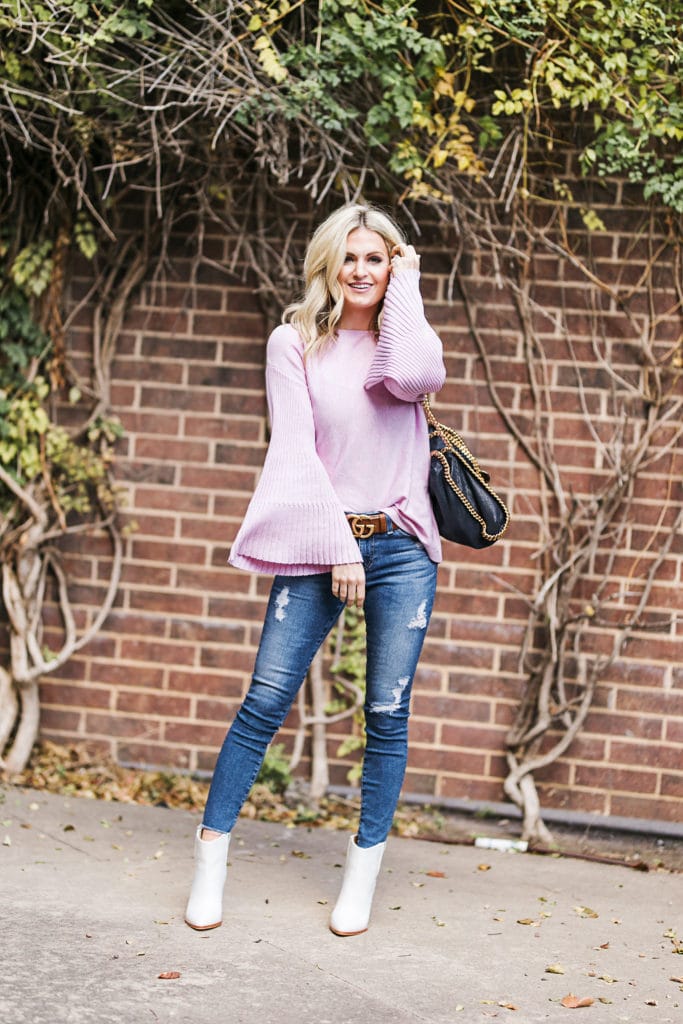 Booties: Nordstrom [TTS] | Sweater: Nordstrom | Jeans: AG [similar style] | Bag: Stella McCartney | Lipliner: #5 | Lipstick: Perla | Gloss: Skinny Dip | Belt: Gucci
Photography by: Angie Garcia
---
Today we are trying the white bootie trend! I'll be honest, I was unsure at first. But white? On your shoes? In the fall? Then I realized I was being silly because I would OBSESS over every pair of white booties I saw a girl post on Instagram. I went ahead and purchased the Brock Bootie by Halogen in white at Nordstrom. I fell in love. One of y'all commented on my Instagram and said these were Shania Twain booties and that's just about the best compliment I've ever received in life.
First off, these booties fit like an absolute glove. They work well with jeans because your jeans can tuck in them or be cropped on top of them! And they are surprisingly easy to style. Just this week I wore them with 3 different sweaters. I love the pointed heel because it elongates you and being just 5'3″ I'll take any extra bit of help I can get! For this post, I styled them with a Vince Camuto Bell Sleeve Sweater and it comes in a ton of other colors for you to choose from. You could totally wear these with a Canadian Tuxedo [denim on denim] or with faux leather leggings and a blouse. White booties "seem" intimidating, but as long as you get the right shape you can't mess them up. I think the wooden block-heel on these and the pointed toe are truly key for making them very wearable.
I thought I'd share this quick post this weekend because ultimately, these are quite the fun weekend shoe to try out! Do you have any fun plans today? We are headed to our family friends' 40th birthday tonight! They are twins and seriously the sweetest people so it should be so much fun!

In collaboration with Nordstrom. All purchases and opinions are my own.