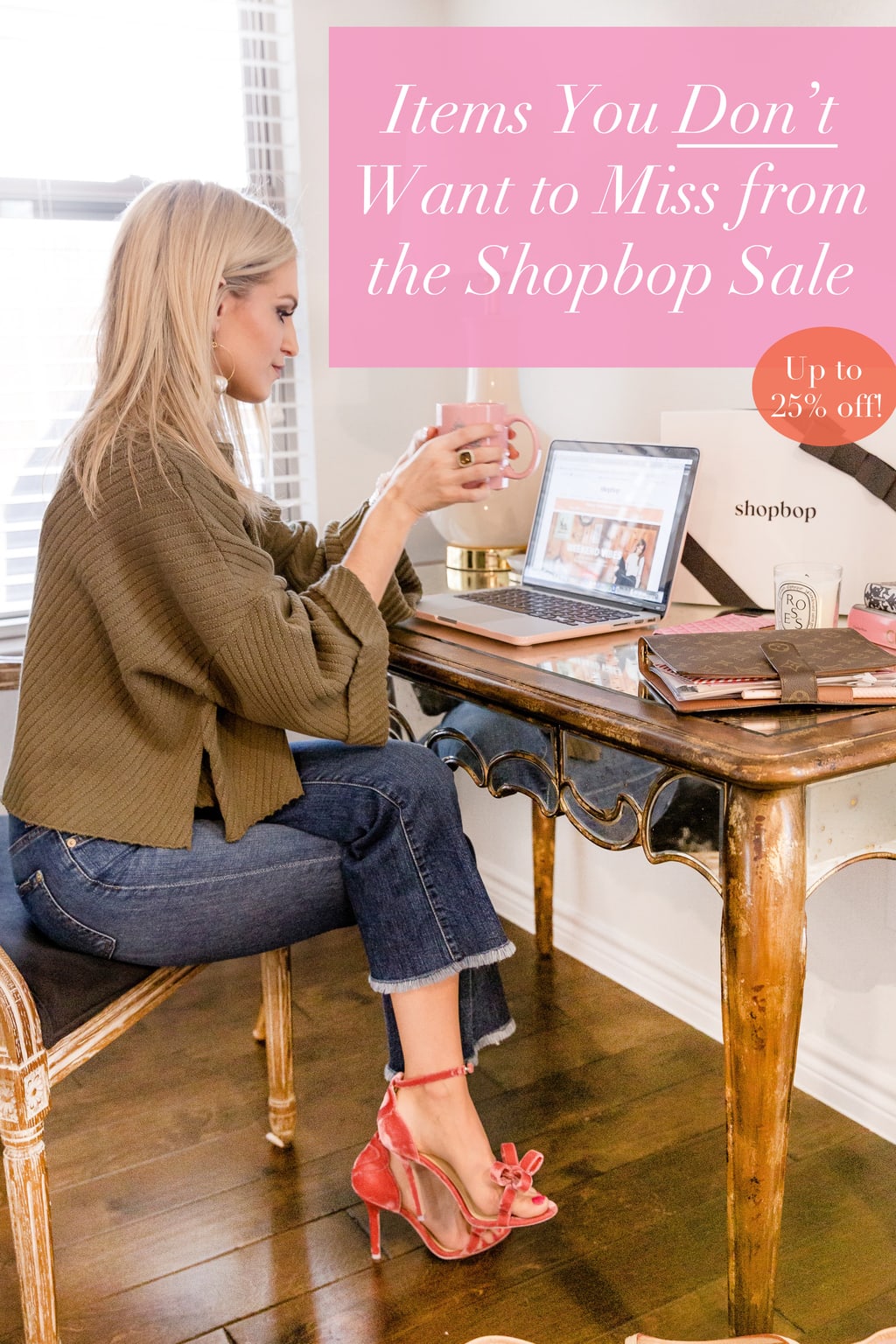 My birthday is this weekend and each year Shopbop has to come tempt me with this fabulous sale. Each. Year. With this sale, the more you buy, the more you save. Use code "GOBIG18" at checkout! Below you'll find my favorite Shopbop buys and what is in my cart.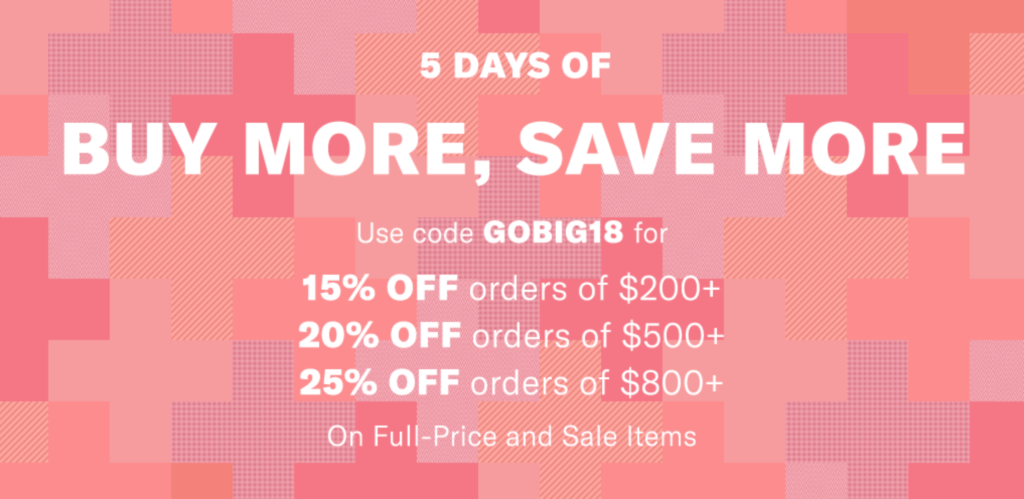 These are my Sisterhood of the Traveling Pants, denim. I'm not sure what unicorn magic makes their fit so great but they will fit me at least 4 different sizes. I wore them midway through pregnancy to postpartum to now. If you're the type of girl that hates to have a million different jeans in your closet that don't fit [story of my life!] then you must try this pair. They always fit.
Clare V. is a brand to look to during the Shopbop sale. Her clutches are incredibly roomy and come in a ton of different prints. The Snow Cat print is my pick for spring as it has a pop of blush detailing.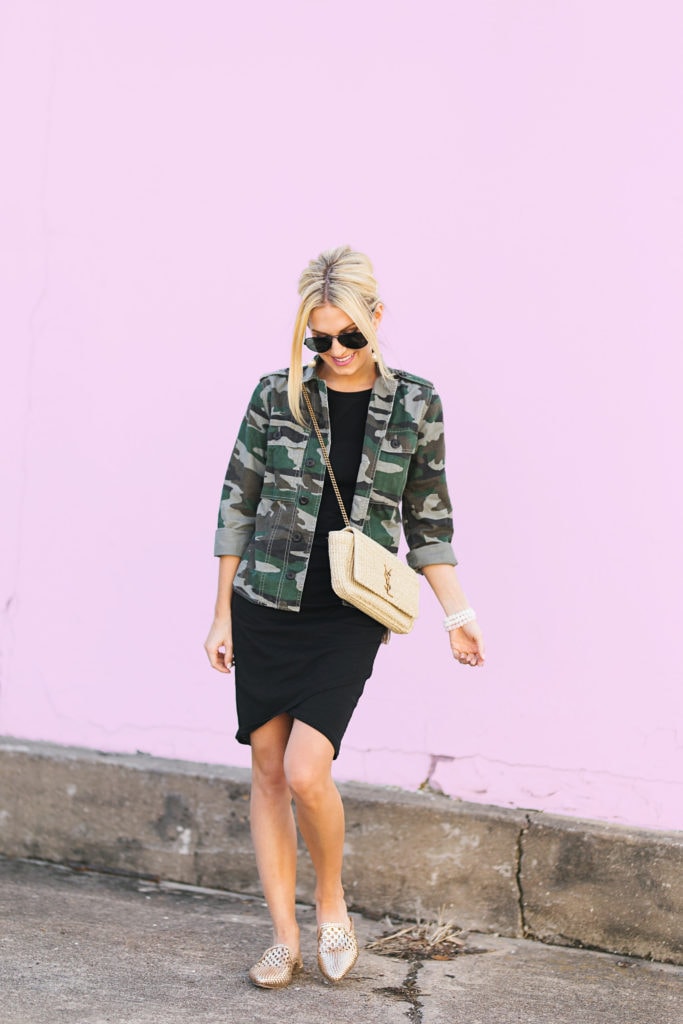 I wore these mules all weekend long and might be willing to bet they are the most comfortable flat in my closet. I went up half a size as I always do in mules, but they also come in white and black! Here is a closer look. Sam Edelman is known for making flats that won't kill your feet, so if you stand all day be sure to look into these.
Last summer I was at Bird Bakery in Dallas with Paul and Maxi grabbing lunch. A girl walked in with this tote and I stared at it so long I finally had to go up and ask about it as to not be rude. She told me it was Annabel Ingall and I'm sure you can guess what happened next. I went to www.Shopbop.com. ha! My tote is the large size, but it truly is larger than you would need. The smaller size has more color options, too.
If you've read my blog for any amount of time you have seen my leopard Clare V. Clutch styled 400 different ways. If you're a fan of the original, shop it here.
This white English Factory top is always a hit from summer through spring. I love to pair it with colorful shorts in the summer or white denim for a summer date-night look.
Here's the look I wore to that wedding two weekends ago! I'm obsessed with the Likely Driggs Dress. I received a lot of reader questions in regards to sizing, and I'm wearing a size 0. I'm usually between a 0 or 2, so I found it ran a little bit big! 🙂 Be sure to check all the shades here.
While amounts are all relative, I truly don't *think* I have thaaaaaaaaat many heels for being a fashion blogger. I find I don't need to buy them because I wear my Schutz Enida Sandals with everything! I have them in black and neutral. They fit TTS.
Welcome my newest addition to COF! Does this not give you Chanel Boy Bag vibes?! This is the larger size but the small is on sale right now.
Other Favorites
Has anything caught your eye? Honestly, things need to STOP catching mine…