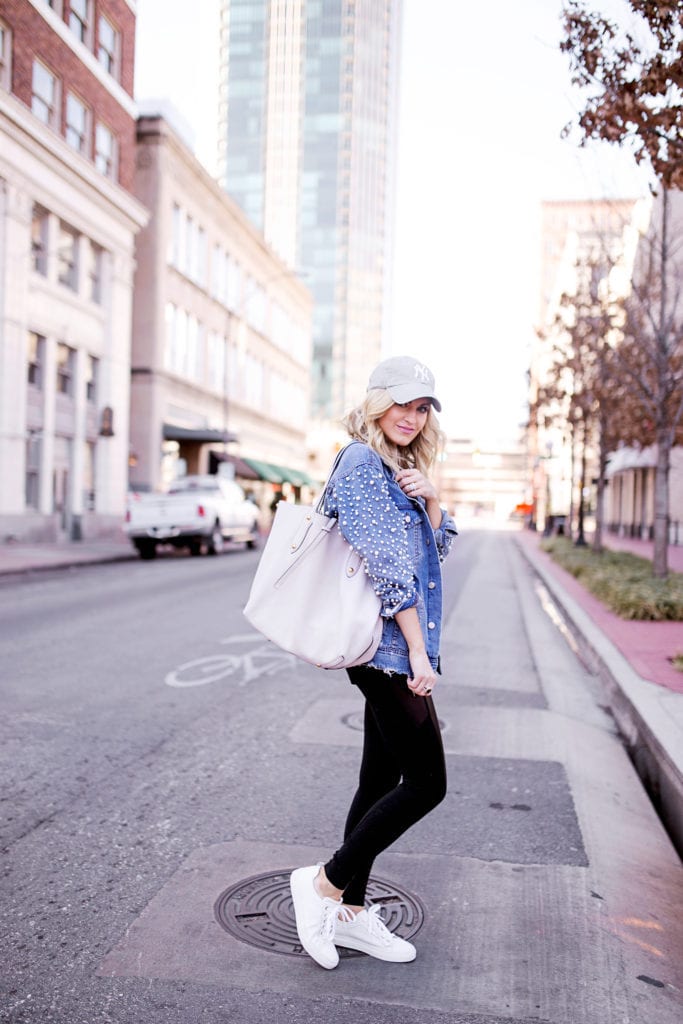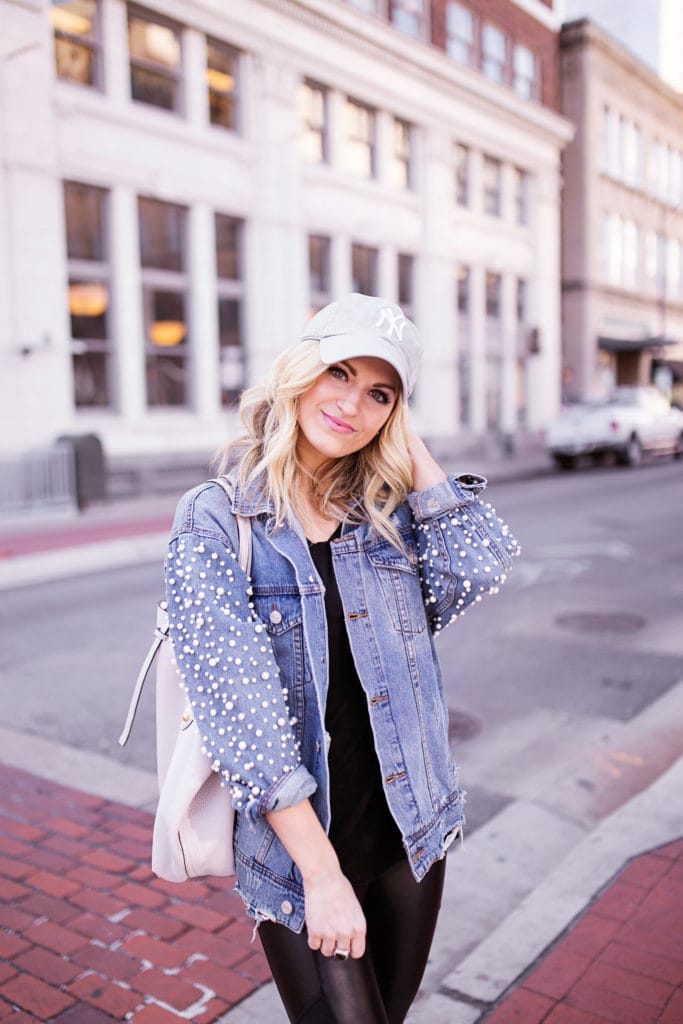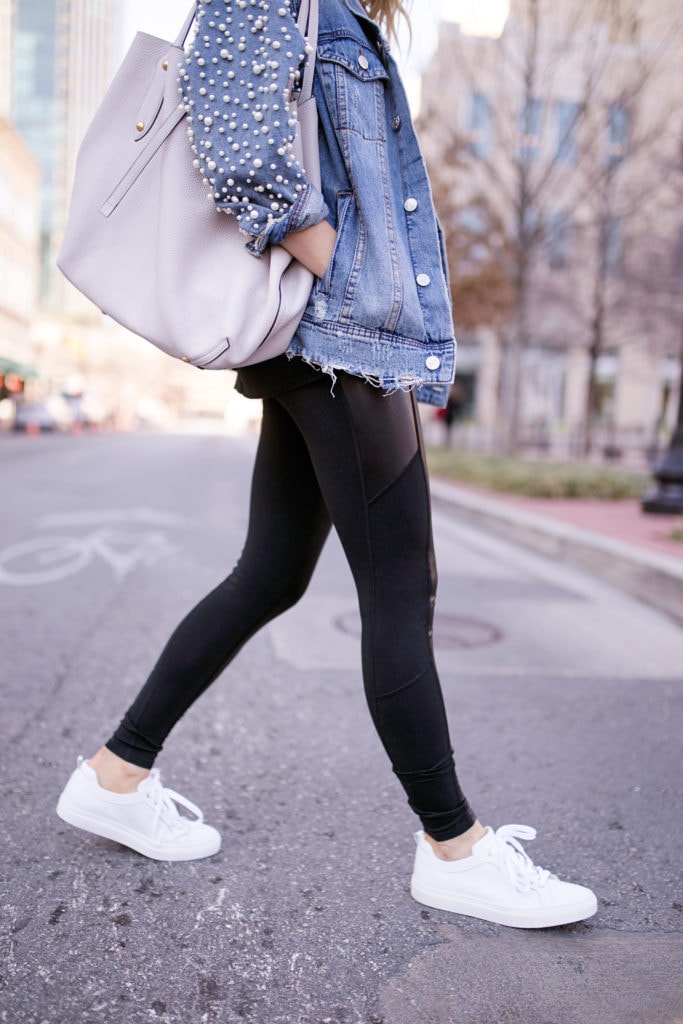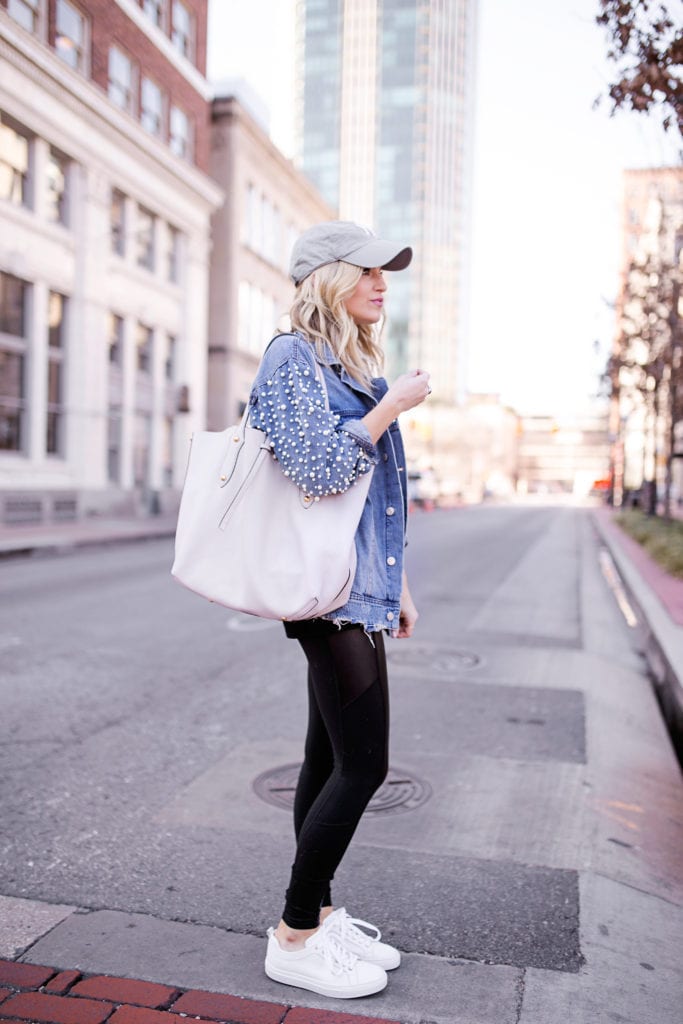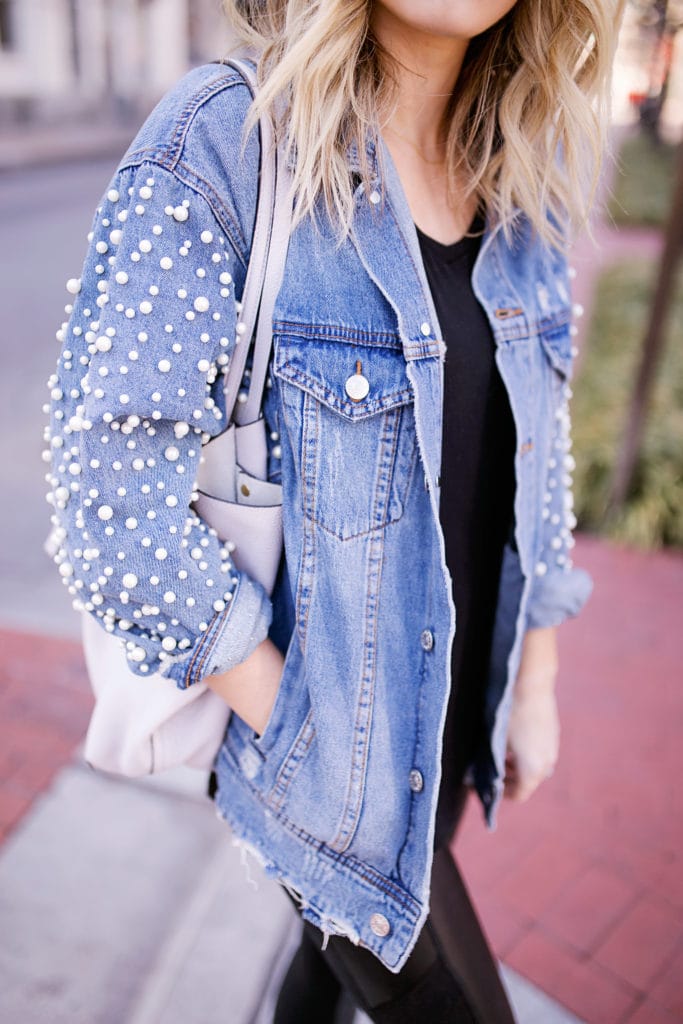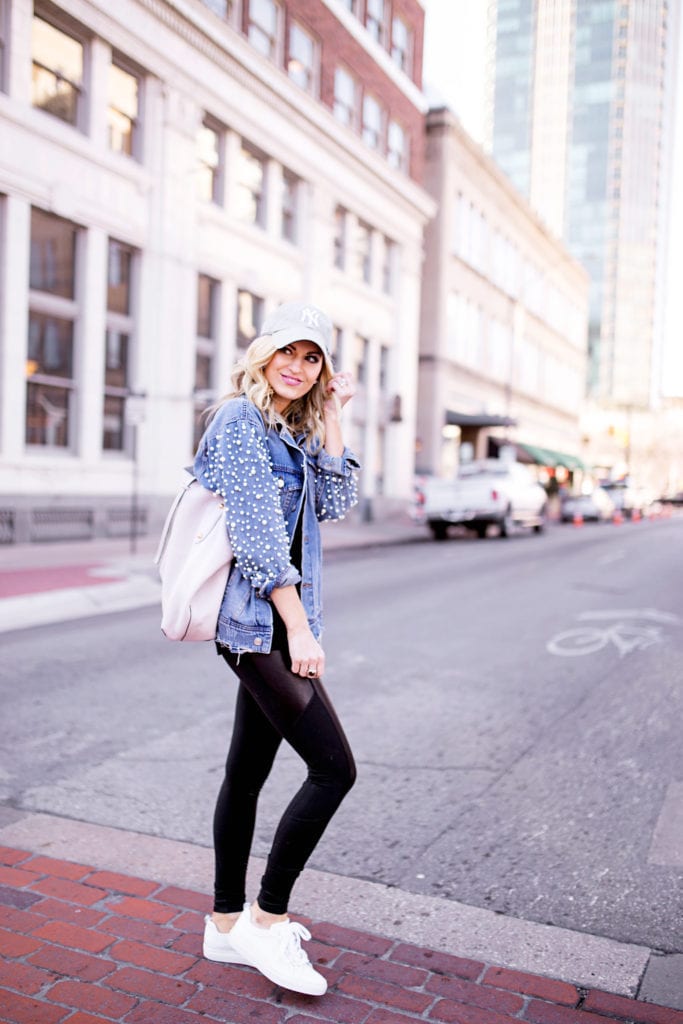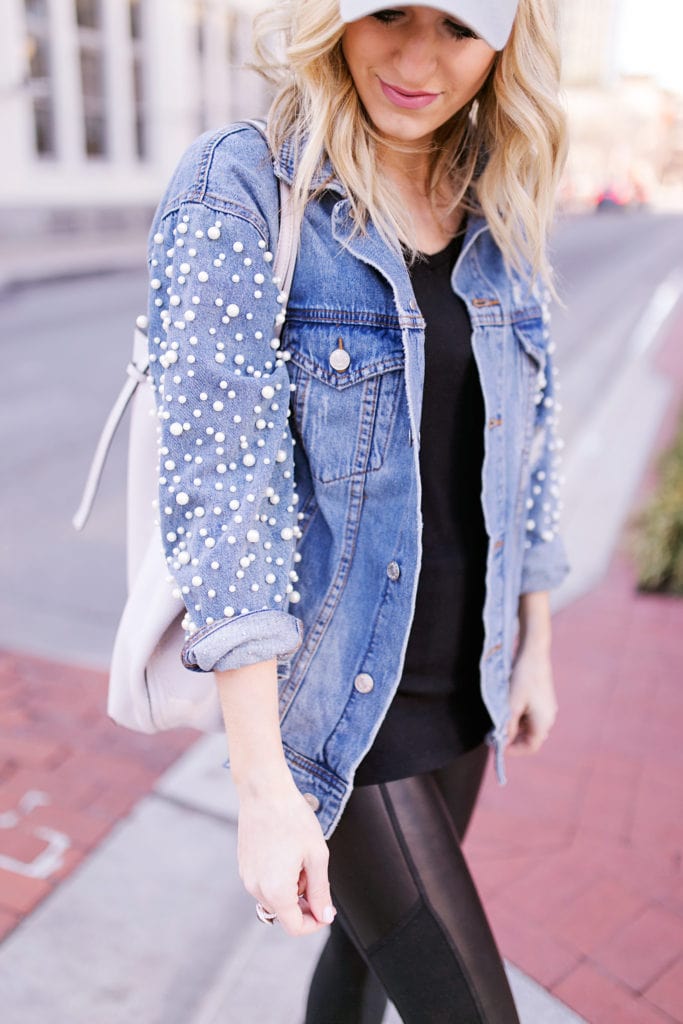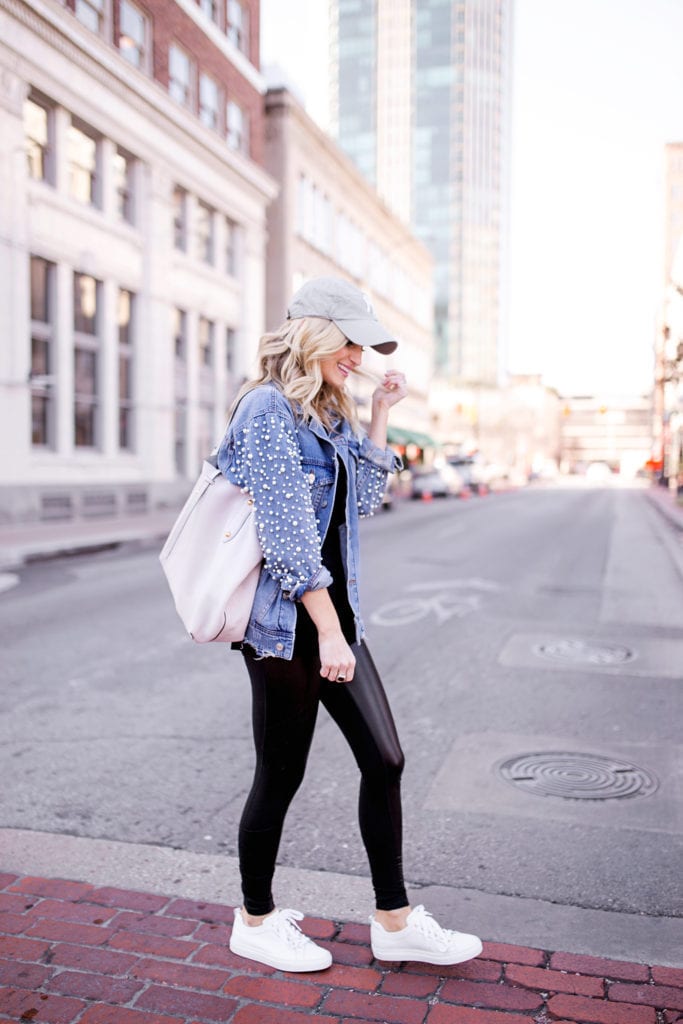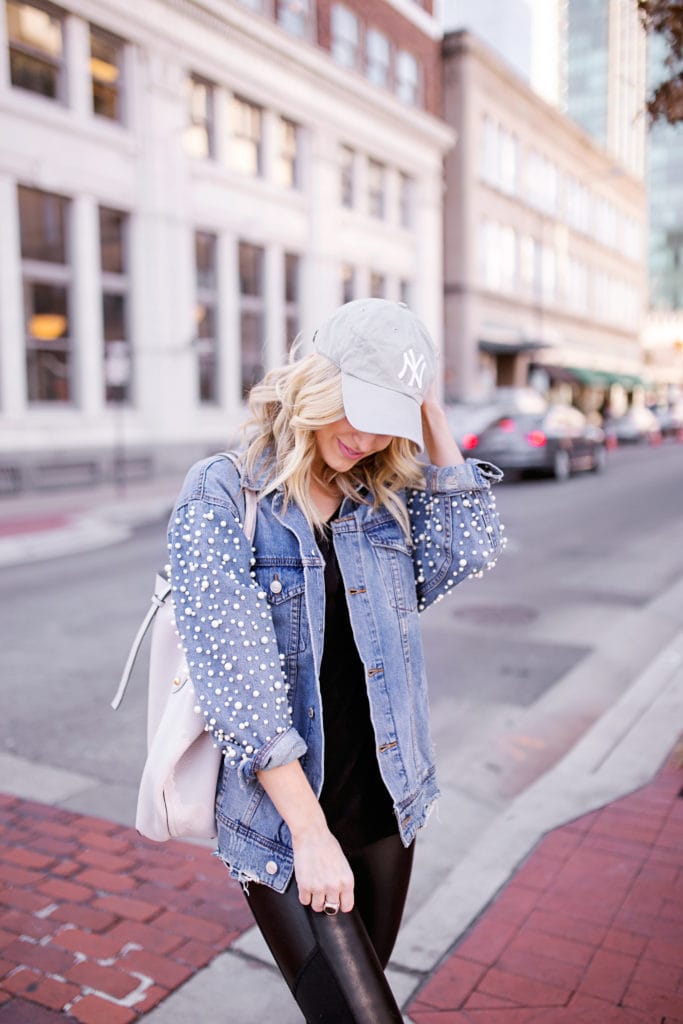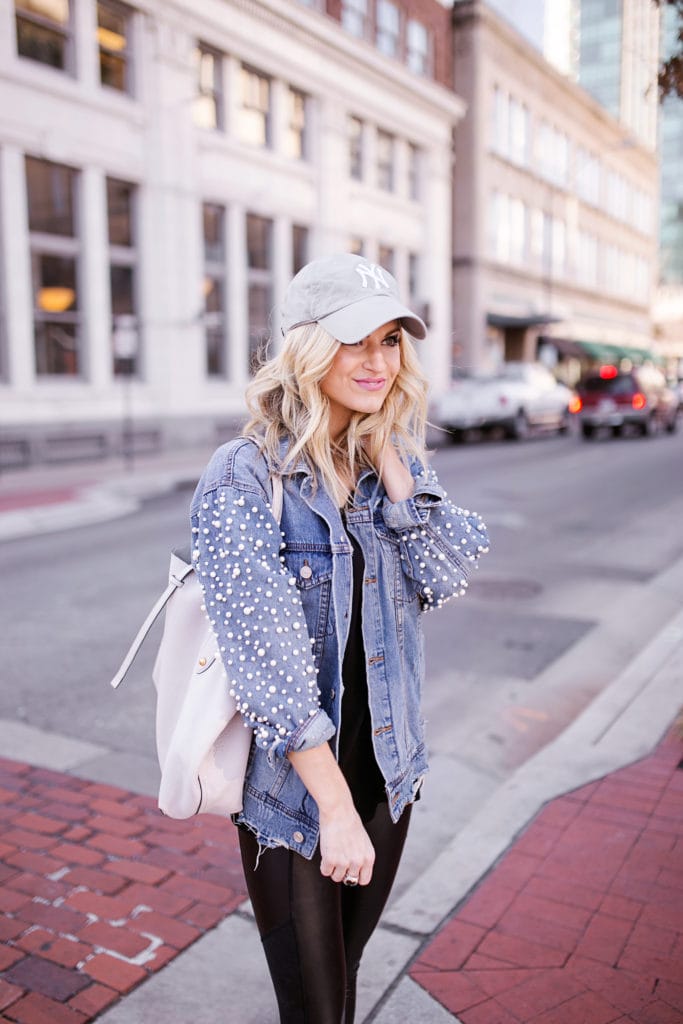 Hat: Nordstrom | Tee: Nordstrom [go down a size] | Tote: Shopbop, Similar | Leggings: Athleta [similar], Similar, Similar | Jacket: Bloomingdales [very oversized, go down a size], Similar | Sneakers: M.Gemi, Similar
Photography by: Angie Garcia
---
First off, thank you all so much for your sweet birthday wishes to Maxi! It meant the world to Paul and I!
Now to the post! Ignore the title, because whether you're a mom or a student or it's winter/spring/summer/fall this is a look you need to at least try out.
But I called it a winter mom look, because I truly got ready in 5 minutes to shoot this. I tossed in a bit of dry shampoo, threw on my cap and threw a jacket over leggings and a stained v-neck. It's as real life as a blog shoot gets, because it's never "real" to frolic the streets of downtown dodging traffic with a photographer. Side note, I hate shooting downtown. Paul works downtown and I always know he's going to look out his window at work, see me and I'm going to feel awkward/mortified/timid.
I get a lot of mamas and college students alike e-mailing me asking for looks they could wear to a playdate or the library and not feel silly in. Many times both pairs are living in leggings and tees and just want to feel like themselves, but better. You can absolutely achieve this and not spend and hour getting ready to do so. You've just got to be thoughtful about a few of those pieces and you'll have 20+ ways to rework the look.
What's your fave mom/student/#IWantToBeCasualButNotLookOverTheTop look?!