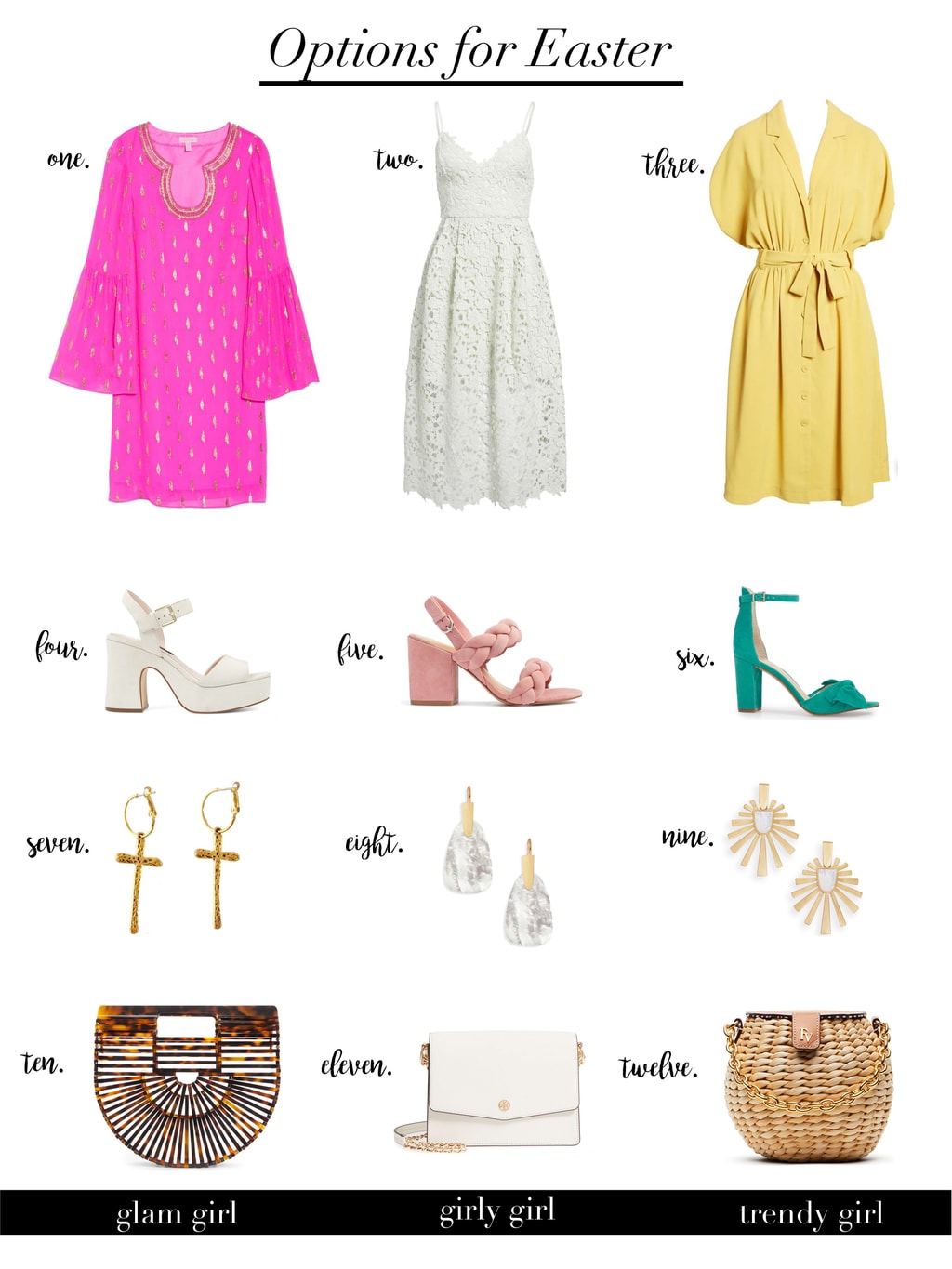 My Easter baskets are all set up on the kitchen counter. I am not even exaggerating or trying to pretend like I'm reallllllly organized. I'm not. In fact, I just popped two CHRISTMAS thank you notes in the mail on Monday. CHRISTMAS. My mother would ground me if I were 15. I should probably ground myself. I'm convinced the 6-week rule of thumb just doesn't apply when you work and have a baby. It just can't.
Honestly, I just get a bit eager beaver about Easter. Plain and simple.
Maxi's Easter dress was selected before her first birthday. You get the idea.
Personally, this is my favorite holiday of the year for spiritual reasons and it's just always been filled with the best memories with family. My parents told me they were pregnant with Kirsten by giving me a big sister charm in my Easter basket. I have always and will always remember opening that James Avery box that Easter morning. All around it is an incredibly special day and I like to get a bit more dressed up than usual for church and brunch.
I decided to go with three looks you can get a little inspiration from centering around the glam girl, the girly girl and the trendy girl. What will I be wearing? I feel option number one has "Katey" tattooed all over it, so that's what I'll be sporting!
What are you wearing for Easter?


one | two | three | four | five | six | seven | eight | nine | ten | eleven | twelve